TechNave Gaming Newsbytes - WESG SEA Grand Finals happening in Kuala Lumpur, esports is now included as a medal sport in SEA games and moreb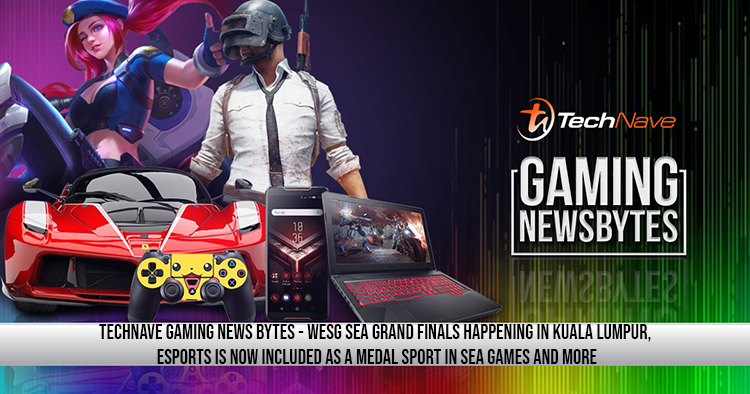 Hey gamers! The Black Friday and Cyber Monday sales have just passed and I'm actually feeling my wallet to be a little lighter (or in case, empty, as I wait for my next paycheck to drop in). Oh well, I'm sure our tears would dry (temporarily) when our ordered packages come in or the intro scene of our just purchased games play on our screens. Unless you purchased Fallout 76. Then there's no joy for you for sure. As for me, I'm just smiling (and tearing up a little) whenever I lay my eyes on the Nvidia RTX 2070 GPU I just purchased. #PCmasterrrace!
I'm sure most of you guys are busy killing, I mean, bonding with your horses in Red Dead Online! It's getting pretty exciting out here in the gaming world so far and it is a good time for gamers here in Malaysia as well. Curious to know why? Well, keep reading!
WESG SEA will be happening in Kuala Lumpur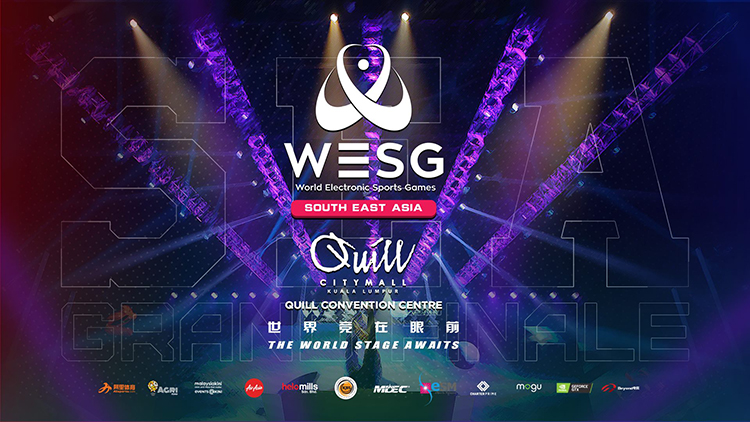 The grand finals of the World Electronic Sports Games Southeast Asia (WESG SEA) will be happening on the 13th till 16th of December at Quill City Mall, Kuala Lumpur with a prizepool of USD $75000. The lineup of games includes CS:GO, CS:GO Women's Division, Dota2, Vainglory, and Starcraft 2. If you want to head on down to cheer for your favourite team, entry is completely free of charge!
Esports is now included as a medal sport in SEA Games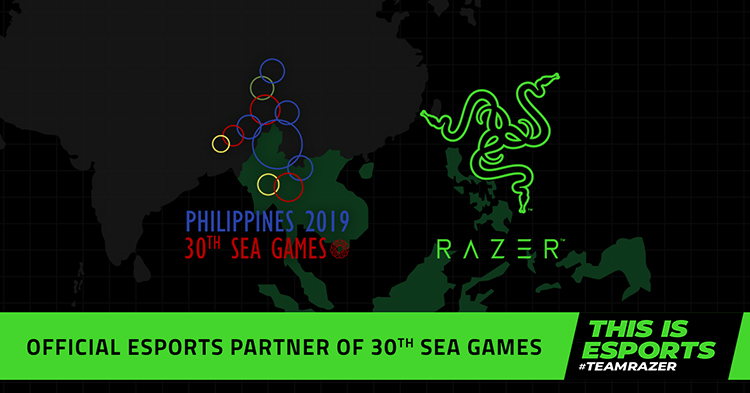 Foreign Affairs Secretary and Philippines South East Asian Games Organizing Committee (PhilSGOC) Chairman Emeritus Alan Peter Cayetano announced during a press con that the SEA Games will now include esports in partnership with Razer. Six games will be added into the lineup from 3 different platforms: 2 mobile games, 2 PC games and 2 console games.
So far, the only game known that will be in the lineup is Mobile Legends: Bang Bang. The rest will be announced on the 15th of December. Any guesses on what the other games will be? Personally, I'm hoping to see League of Legends on the list!
Red Dead Online Beta now live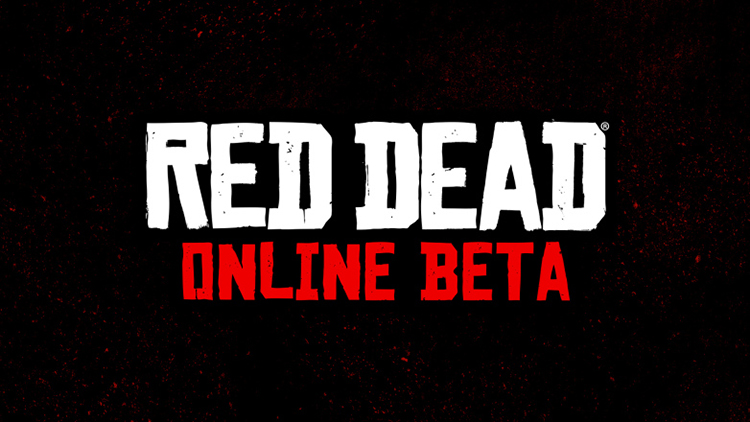 While I haven't had the chance to get my hands on the game yet, many fans were quite sad to see the game reaching the end. Now, they won't have to as Red Dead Online Beta is now out! The beta is free to everyone who owns the game on both Playstation 4 and Xbox One.
Fortnite is now as smooth as butta' on the iOS
Epic games has released an update for Fortnite on the iOS which gives an option for players to run the game at 60fps. However, do note that this update is only eligible for the iPhone XR, XS and XS Max.
Here's a hint, if you do want to play at 60 fps, it's best if you lowered your graphics to medium to prevent your smartphone from getting too hot and throttling the SoC. For now, no word on this update for Android (sorry Android users).
Big changes hit Fortnite
Coming soon to Battle Royale: Epic and Legendary variants of the Pump Shotgun! pic.twitter.com/TTdMObChLU

— Fortnite (@FortniteGame) November 26, 2018
Speaking of Fortnite, a huge update just hit the game this week which is the biggest patch to date in season 6. Patch 6.31 brings back the pump shotgun in 2 rarities and a new limited time mode (LTM) called Team Rumble which has 20 players in 2 teams battling each other and the first to 100 wins. Now, if they'll change the glider deployment in the game, I think that will be perfect.
Samsung and Niantic may be working on a Harry Potter mobile game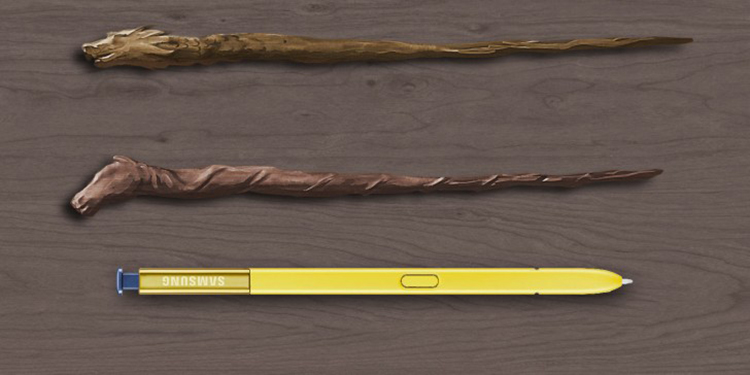 Rumours are swirling around that Samsung is joining arms with Niantic to create a Harry Potter game. For those of you who don't know, Niantic is the company which created the wildly popular AR Pokemon game, Pokemon Go. From what we heard, the game will be turning the S pen on the Samsung Galaxy Note10 smartphone into a wand so it may be likely that this game will be an exclusive to that particular smartphone. I wonder if that would push sales for the Note10 next year…
Google Playtime sees increase in revenue from gaming developers

With a 150% increase in revenue from last year, Google Play Head of Asia Pacific, James Sanders mentioned how it impacts the local and global markets as well as the ecosystem of gaming developers. He adds that Google is committed to growing the ecosystem of mobile gaming devs in region. Among the high impacting gaming developers in region are:
Yiwei P'ng from Kurechii (Malaysia)
Howard Go from MochiBits (Philippines)
Rokimas Soeharyo from Touchten Games (Indonesia)
Dr Polapat Udomphol from Ookbee (Thailand)
Silver Nguyen from Amanotes (Vietnam)
This should be more reason for us to support the growing indie gaming scene on mobile!
December free games for Playstation Plus
The December lineup of free games for Playstation Plus members are now out and here's what's offered this month:
God Eater 2 Rage Burst (PS4 and PS Vita)
Gravity Rush 2 (PS4)
Katamari Damashii No Vita (PS Vita)
In addition, you can also redeem the Premium Musical Notes "Distant Worlds FINAL FANTASY JIRITSU" soundtrack as well as the Spacewalk Dynamic Theme and the Deracine Dynamic Theme - Music Hall for the Playstation 4. If you haven't downloaded this month's free games, you should have until the 6th of December to do so and you should because one of the games in the lineup is Beyond Two Souls which I highly recommend!
ProjectDNA: The Gamer's Continuum is going on right now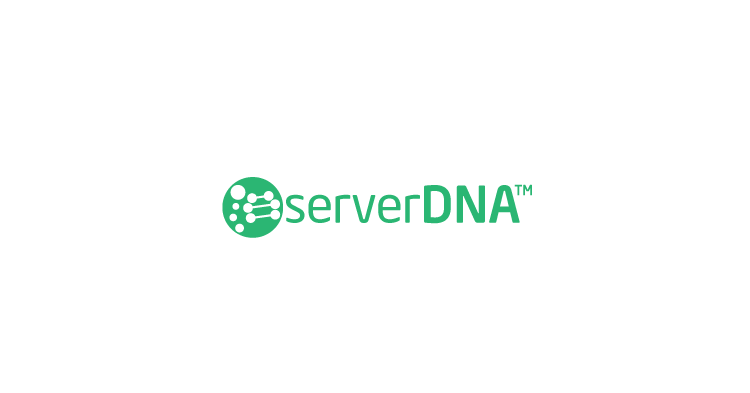 ServerDNA is hosting the ProjectDNA: The Gamer's Continuum from 9AM until 6PM on 1 December 2018 at the WORQ Coworking Space in Subang.
If you are interested in hanging out, networking and gaming with other like-minded participants, be sure to pop by the event for a visit!
Upcoming game to watch for: Midnight Ghost Hunt
Midnight Ghost Hunt is a 4 versus 4 game of hide and seek mixed together with survival where Ghost Players have to possess different objects to hide from the Ghost Hunters until midnight. Once it reaches midnight, the ghosts will then become stronger and gain the ability to harm and kill the Ghost Hunters.
While the game is due to release in the year of 2019, it is possible to sign up for a chance to participate in the Closed Alpha Testing much earlier than the launch date.
TechNave's game of the Week: Florence
Florence is an indie mobile game developed right here in our backyard, Malaysia! It shares a story of growth and progression in a girl's life and can be pretty touching!
Florence is a nominee for the highly prestigious Game Awards in the category of Games for Impact, Best Debut Indie Game and Best Mobile Game. Try the game out for yourself on iOS for RM 7.90 and Android for RM 11.99.
And that wraps up November 2018 for Technave Gaming Newsbytes! We have a lot more planned in terms of gaming for our site soon so do look out for that. Do let us know what you'd like to see us feature! I'll see you guys again next Saturday!