TechNave Gaming - Say hello to XpaX by Celcom's MLBB team, XPAX X-ASSINS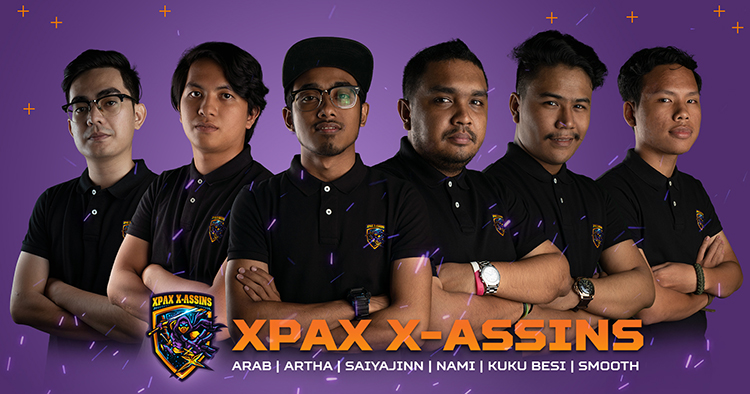 A new challenger is now in the Malaysian Mobile Legends Bang Bang (MLBB) scene, the XPAX X-ASSINS. The team is under XpaX by Celcom consisting of a 6 man team who will be making their debut in the Mobile Legends Professional League (MPL) Season 3 on the 18th of January.
The team consists of Smooth (Aeliff Adam), иαмι (Syed Nabil), Artha (Mohammad Al Hatta), Saiyajinn (Muhammad Aiqal), Kuku Besi (Muhammad Siddiq) and last but not least, arab (Syed Fahd). For a whole year, the team will be sponsored by XpaX and will be groomed to compete and represent Malaysia at the 2019 SEA Games.
XpaX is looking to strengthen their position in the esports industry by nurturing Malaysian talents to become full fledged esports athletes. In addition, they hope to encourage young and talented esports players to sharpen their skills and make their mark in gaming globally through the platform they are providing. It is very exciting to see how much esports is growing here in Malaysia. The current lineup of the XPAS X-ASSINS looking strong and they definitely will be a strong contender in the upcoming MLBB tournaments.