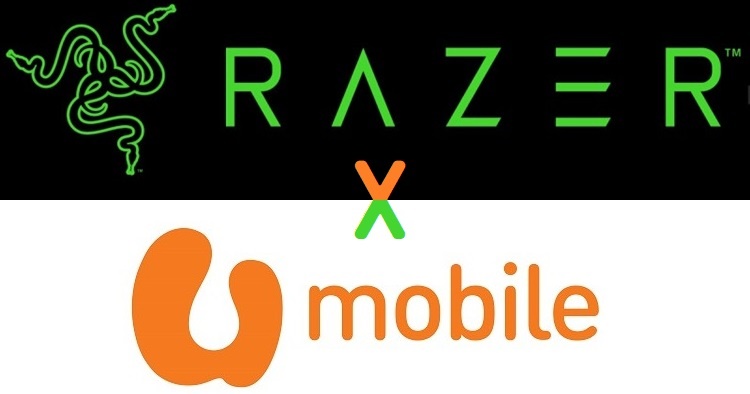 In the midst of multiple phone releases, U Mobile has announced a strategic partnership with Razer to cater to Malaysians in terms of gaming. According to their press release, the two companies will be working in three key areas - e-payments, eSports and 5G connectivity.
With e-payment, this falls on Razer Pay and U Mobile's GoPayZ e-wallet system. GoPayZ users will be able to access Razer Pay's ecosystem, which means they will be able to use their e-wallet over 10,000 merchants across Malaysia. In turn, Razer Pay users will also have the opportunity to enter GoPayZ's network of acceptance points. The e-wallet partnership has not been finalized yet but once it's done, this will be one of the largest connected digital payment networks in Malaysia.
Gearing towards eSports, both companies are aiming to provide platforms to nurture talents (pro-gamers and game developers) and host eSports related events with the necessary infrastructure and technologies. Besides that, Razer will also work with the orange telco on co-marketing and co-branding scenes, as the latter has been active in sponsoring the Malaysia Esports League, the KL Major and Mobile Legends Professional League Season 3.
Finally, 5G will be the upcoming major tech feature in Malaysia. Currently in beta testing, Razer and U Mobile are exploring 5G connectivity in hopes to reduce technical challenges especially in the eSports scenes, where the audience can view a live stream match seamlessly and pro-gamers competing smoothly.
According to the U Mobile CEO, Mr Wong Heang Tuck, he said:
"U Mobile is delighted to partner with Razer to explore the potential of e-payments, esports, and 5G. As a leading authority on gaming, Razer is the perfect partner for us to conduct testbeds and trials on how 5G will level up the esports landscape with ultra-fast network speeds as well as minimal latencies. Esports has enjoyed meteoric rise over the past few years in Malaysia and esports athletes and audiences alike are definitely looking forward to faster gameplay, real-time feedback and even 3D holographic communications. Basically, everything that U Mobile is striving to offer customers in the near future."
What do you think of U Mobile and Razer's partnership for a better eSports system in Malaysia? Let us know in the comments below and stay tuned for more tech news at TechNave.com.