TechNave NewsBytes 2019 #25 - OPPO first DSS call, Yoodo's #GoMalaysiaGold, Sony NW-A100TPS Walkman, and more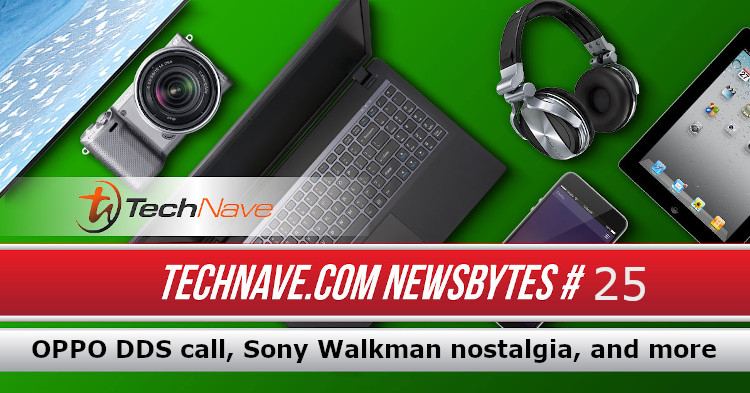 For our TechNave NewsByte 2019 this time, OPPO got to be the first to make a call using a new technology, Yoodo wants you to message the Malaysian 2019 SEA Games team your words of support, Team Gaventure from Malaysia makes it to the Grand Finals of the League of Champions IV, Sony announces pre-orders for the NW-A100TPS Walkman, Time dotCom Berhad is partnering with Facebook and more.
OPPO completes the industry's first Dynamic Spectrum Sharing data call
OPPO recently announced that it made the first DSS (Dynamic Spectrum Sharing) data call using a DSS-enabled 5G smartphone, claimed to be the world's first with the feature. The feat was accomplished in partnership with Ericsson, Qualcomm Technologies, Swisscom and Telstra. With DSS technology, telcos can leverage on existing 4G and 5G frequency spectrums and networks to accelerate the global deployment of 5G services, bringing the 5G experience to a wider user base.
For mobile networks, the introduction of DSS technology makes it possible to share a spectrum dynamically through software upgrades, which in turn makes it possible to use existing 4G networks to deliver 5G services. It will also telcos to deploy 5G on a broader scale quicker and is more cost-effective.
Yoodo's rallying call for Malaysian SEA Games athletes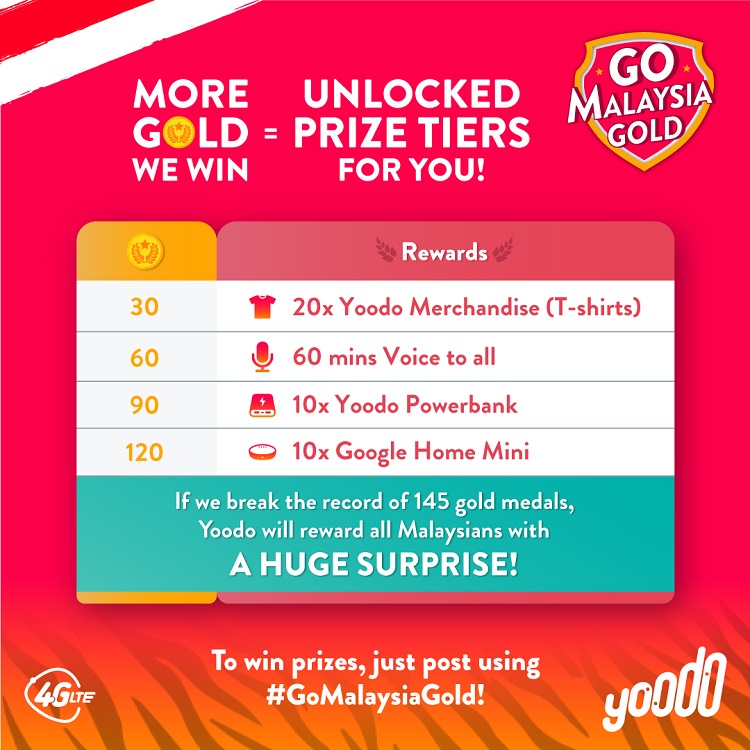 To show its support for our athletes competing in the SEA Games 2019, Yoodo started a #GoMalaysiaGold campaign. In this campaign, you can show your own support by sharing your words of encouragement to the many athletes Facebook, Instagram or Twitter accounts with the hashtag #GoMalaysiaGold. Yoodo will then pick the messages with the hashtag to win prizes that are determined by how many gold medals Malaysia wins.
Specifically, a new tier of prizes is unlocked with every 30 gold medals won. So far, Yoodo has revealed Yoodo Merchandises, Power Banks, and the Google Home Mini could be up for grabs. In addition, if our athletes managed to bring home a combined gold medal count that exceeds our haul of 145 from the 2017 SEA Games, Yoodo will give everyone free 5GB of data. Upon reaching the 150 gold medal mark, lucky winners could also win news smartphones.
Malaysia's Team Gaventure set to appear in Grand Finals of Legion of Champions IV
Team Gaventure from Malaysia has made it, coming through the qualifying rounds for a chance to play in the Grand Finals of the Legion of Champions IV to find out who's the ultimate winner of the chicken dinner. The e-sports team will be aiming for the prize of 4000 USD (~RM16638) in cash and Lenovo Legion laptops, which are in turn worth 1500 USD (~RM6239) each.
Besides that, the Legion of Champions this year will also have an all-female tournament called the Legion of Valkyries (LoV). For this tournament, Team Bae.Sphynx from Malaysia will be looking to be crowned the best in CS:GO in the region.
Sony announces 40-year anniversary edition NW-A100TPS Walkman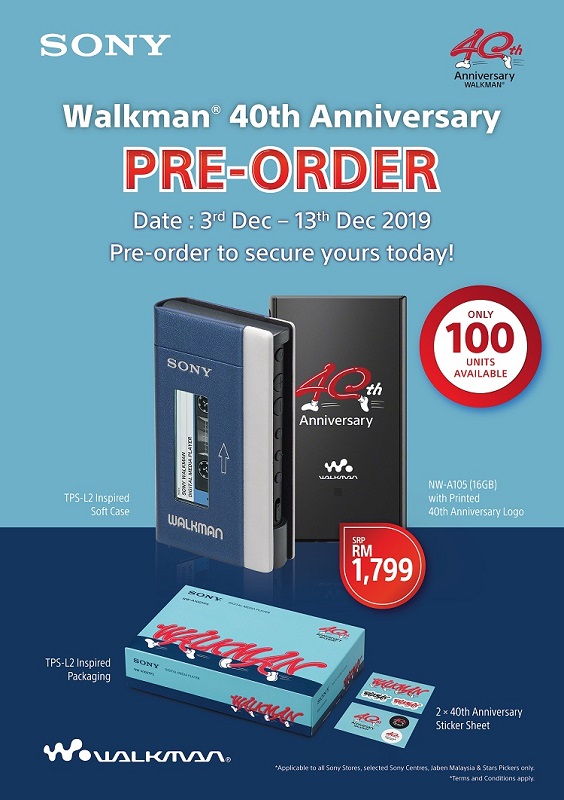 If you're feeling nostalgic for Sony's Walkman, you might want to check out the 40th-anniversary edition - the NW-A100TPS Walkman. It's a homage to Sony's very first cassette player Walkman TPS-L2 launched in 1979. Launched back on 1st July 1979. This new edition will have a user interface that's reminiscent of the classic model. You can pre-order one at Sony Stores, Sony Store Online, selected Sony Centres, Jaben Malaysia and Stars Pickers before 13 December 2019. Also, note that there will only be 100 units available in Malaysia.
TIME dotCom partners with Facebook in investment for internet infrastructure
Broadband company TIME dotCom has entered into a partnership with Facebook to invest in Internet infrastructure. The goal is to open up our country to more connections and international hubs while strengthening connectivity in Southeast Asia.
The Malaysian government is also taking an active role in such undertakings. By working closely with the industry players like TIME, the government aims to boost our country's appeal as avenues for investments to global technology giants like Facebook, Google, Amazon, Microsoft, Apple, Alibaba and Tencent. These companies are not only heavy investors in submarine cables but also have large-scale data centres around the world.
Lenovo wants to celebrate the holiday season too
It's that time of the year when people get their bonuses and folks start shopping every weekend. So it's only natural for Lenovo to join in the festivities. The PC manufacturer is using the shopping season as an opportunity to promote some of its laptops, including the stylish Lenovo Yoga C640 for the ladies, the Lenovo Legion Y7000 for the gents, and the Lenovo ThinkBook 14/15 for the busy. Additionally, customers who purchase selected models from now till 31st December 2019 will get to redeem a copy of Microsoft Office Home & Student (RM529).
That's it for this issue of TechNave NewsBytes 2019. Let us know if you think your news should be featured as well and stay tuned to TechNave.com.