TechNave NewsBytes 2019 #28 - Save up to 50% with Fave, doubling up on OPPO Reno2, record your 2020 resolutions with Snapchat, and more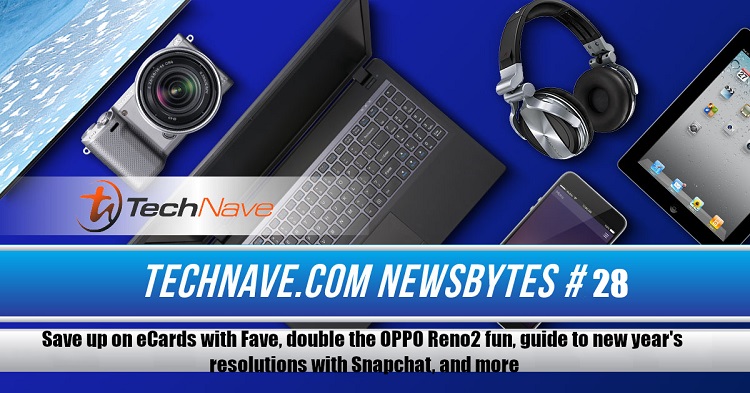 Thanks to Christmas followed by the new year eve soon, it's been an exciting week for many but a quiet week on the news front. Regardless, there's always something going on and we've added some of those to our final TechNave NewsByte for 2019. If you're looking to send eCards, hit up Fave for sure, while last-minute shoppers looking for a smartphone might want to consider getting two OPPO Reno2 devices. There's also some news from Kaspersky, a guide from Snapchat, and vivo Malaysia teasing some upcoming stuff.
Fave encourages Malaysians to send meaningful eCards and save up to 50%
Now that Christmas is over, it's time to look for to the new year in a few days. Fave wants you to celebrate that with its new eCards feature. Customers can now buy these eCards on Fave, allowing them to send them to other people. These digital cards that provide users with bonus cash back upon purchase.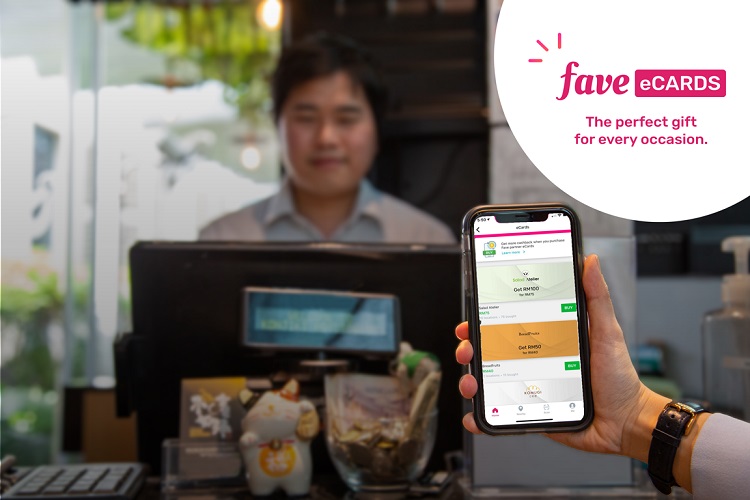 The paid amount and cashback will then be instantly credited to the user's profile on their Fave account upon purchase. With eCards, you get extra savings for meals with family and friends, plus they are excellent gifts this festive season. You can even write a personal message to truly make it a gift from the heart!
With online shopping growing in prevalence, this practical and innovative gift resonates best with those who prefer a practical gift to go with their cash-light lifestyles. eCards are ideal for those who don't want to burn their wallet this festive season.
Double the OPPO Reno2 fun with the Phone Freedom 365 plan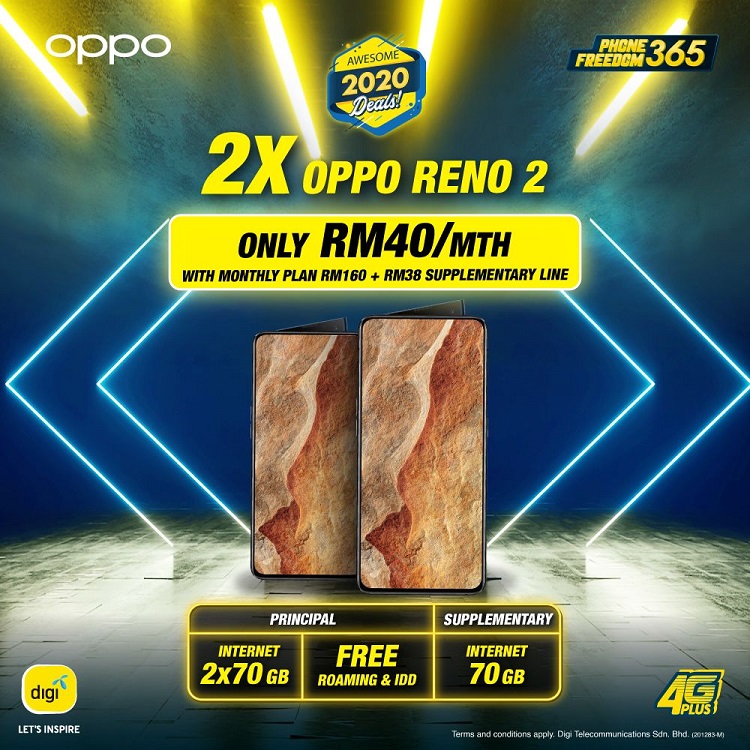 OPPO has had a great 2019 in Malaysia and wants to show its appreciation to Malaysians through a new deal. Customers can now own two OPPO Reno2 smartphones for as low as RM40 per month with the Phone Freedom 365 plan. To be exact, you'll need to sign up for the Digi Postpaid 160 plan for RM160 monthly and a supplementary plan for RM38 monthly, to get the two devices at the RM40/month price.
That's a bargain for heavy data users because you'll get a monthly data cap at 140GB and an additional 70GB for the supplementary line. You'll also get free roaming and IDD for the principal line. For more info, visit this promo page or any Digi store near you.
Kaspersky makes Android app testing tool publicly available for mobile developers
Kaspersky has made it possible for mobile developers to access its Android Automated Testing Framework. The Kaspresso tool allows mobile developers to significantly reduce the amount of time needed for application testing without the fear of overlooking a bug, therefore speeding up the application release process.
It is quite challenging for mobile developers to choose an appropriate automating testing tool that will reduce lead time for an application's release. Nowadays, there are many frameworks and tools for conducting automated tests, such as Espresso and Appium. However, these frameworks can't solve all Android developers' problems, like their concerns around readability, flakiness, logging, and architecture of UI-tests.
The issues mentioned above prevent mobile developers from writing clean, stable, maintainable, and understandable UI-tests. In order to solve existing problems with the convenience of UI-tests, Kaspersky has introduced a new Android app testing tool, named Kaspresso. The tool is based on two libraries for creating automated Android tests – Espresso and Kakao.
Thanks to the inclusion of the Kakao library, serving as DSL wrapper over Espresso, Kaspresso improves the readability of UI-tests, which brings test descriptions to a new level and makes them more understandable.
Kaspresso also solves the problem with flaky tests and logging. Flaky tests are cases in which the test result is unpredictable, and has different reasoning behind each failure, despite the functionality working without malfunctions on the developer's device. As for Espresso's existing logging problems, as it does not log its actions, the new tool can show all Espresso activities. Moreover, the user can modify them further.
Therefore, the tool provides a simple and convenient way to manage interceptors, which are the entry point for all the API requests that tests call. Kaspresso presents a rich set of default interceptors for handling flaky tests and improving the logging process.
Finally, Kaspresso offers the best practices which mobile developers at Kaspersky have gained following many years of experience. The framework includes architecture recommendations to unify and standardise UI-tests.
To learn more about Kaspresso, you can visit this blog post. You can also download it at https://github.com/KasperskyLab/Kaspresso.
Keep your new year's resolutions with Snapchat
Another company doing something fun for the new year's is Snapchat. Knowing that there will be people who will be making their new year's resolution, Snapchat wants to create accountability for them and ensure they don't forget!
According to Snapchat, the Friendship Report, a study conducted by Protein Agency and Snap Inc, found that the top activities that we most frequently engage in with our best friends are talking on the phone, messaging over the phone, and doing something active. The study also found that 47% of 13 to 19 year-olds and 43% of 20 to 24 year-olds in Malaysia felt most comfortable talking to their best friends about their hopes and dreams.
In light of this, Snapchat has created a guide to help people stay motivated when it comes to their 2020 resolution. You can check out the 3-step guide below.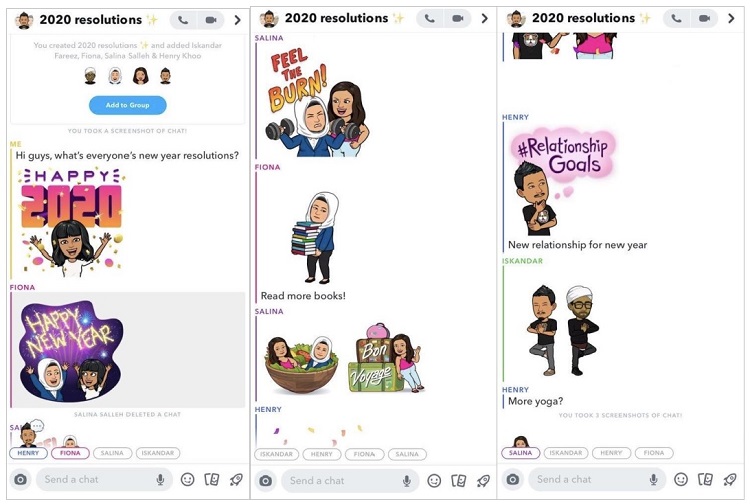 Step 1: Create a Snapchat group with your closest friends who need that little motivation
Group chats are a fun and easy way to maintain relationships with your close friends. So, why not use them to update your close friends on your progress and keep each other accountable? Some suggested types of groups can be 'FitFam 2020' or 'Healthy Eating 2020'. Be creative, it will certainly help.
Step 2: Keep yourselves motivated by sending progress updates and motivating Bitmojis
Make your updates fun by sending weekly updates using Bitmoji - your personalized digital avatar. Have a fun game between your friends where you send a creative update at the end of each week. This is an effortless yet personalised way to keep each other accountable towards your 2020 goals.
Step 3: Celebrate your small achievements together using Cameos or Friendmojis
Sometimes the usual thumbs up and confetti popping emojis aren't as effective when you want to celebrate an accomplishment with your friends. Take it up a notch by opting to use Friendmojis - a sticker of your Bitmoji interacting with a friend's Bitmoji!
vivo Malaysia combines forces with TNTCO and Ban Huat to explore your style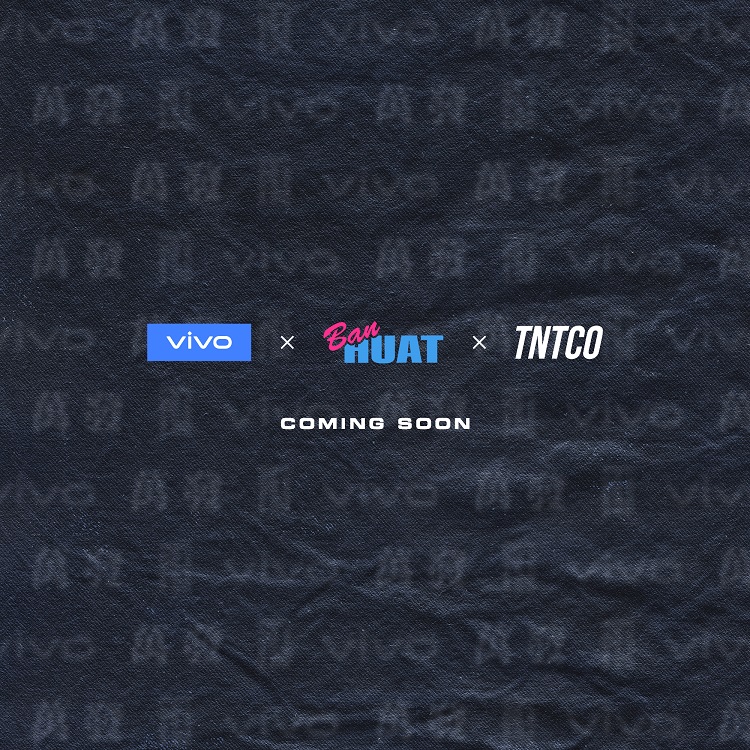 Looks like phones aren't the only products vivo wants to make. With the recent launched of vivo S1 Pro, vivo Malaysia has also been collaborating with local streetwear label, TNTCO and the local music record label, Ban Huat Sdn. Bhd. for something.
We don't know what these companies are working on yet, but vivo Malaysia has hinted that TNTCO will be releasing limited-edition streetwear that features designs of S1 Pro. TNTCO is catered to the young and stylish audience, which is the same demographics targeted by the vivo S1 Pro.
Apart from that, vivo Malaysia will also be collaborating with the local music record label, Ban Huat to produce an exciting series for both mobile and music enthusiasts. For more information, please visit vivo Facebook page, TNTCO official site or Ban Huat Instagram.
And that's a wrap for the last TechNave NewsBytes of 2019. We'll continue to do this next year so look forward to it. Remember to hit us up if you think your news should be featured as well and stay tuned to TechNave.com.