TechNave NewsBytes 2020 #1 - LG's latest for CES 2020, realme 'Christmas tree', MDEC's collaboration with Weibo, and more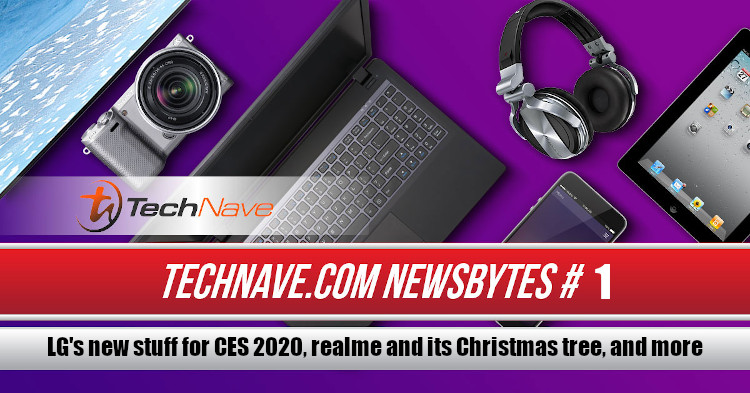 With a new year comes a new start and a new week of NewsBytes. But enough of the rhyming and let's get on to the happenings for this week. Being in between new year's holidays means that news has been sparse, though we did see LG announcing some upcoming stuff for CES 2020, realme's giant Christmas tree made of smartphone boxes, and more.
LG reveals new appliances that will show up at CES 2020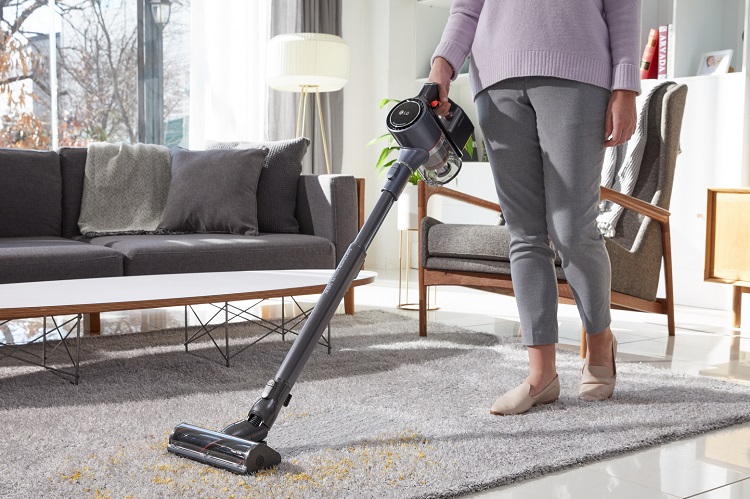 LG Electronics is upping the ante at CES 2020 with new cord-free cleaning products with new mopping capabilities. The LG CordZeroThinQ A9 Stick Vacuum delivers effective vacuuming and mopping from a single stick-type device, while the new CordZeroThinQ M9 combines LG's robotics and appliance knowhow in a compact package that can take on the most difficult cleaning jobs.
LG's proprietary Power Drive Mop technology makes both the CordZeroThinQ A9 and CordZeroThinQ M9 excellent tools at keeping floors spotless. Thanks to an advanced automatic water supply system, the two rapidly rotating mop pads always have just the right amount of water to clean without leaving a puddle behind. To accommodate different types of flooring and cleaning power, users can choose to increase, decrease or completely shut off the flow of water.
Homeowners who also own the CordZeroThinQ R9 Robotic Vacuum and CordZeroThinQ M9 Robotic Mop via Wi-Fi to create a comprehensive home cleaning network. Once the R9 has completed vacuuming, it notifies CordZeroThinQ M9 with information on areas of the home that require mopping.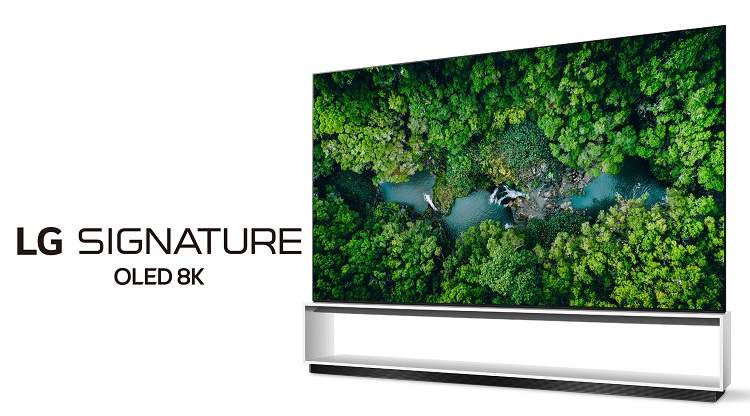 Besides the domestic tools above, LG will also be introducing new 8K displays at the annual event. The diverse 2020 line-up includes premium 88-inch and 77-inch class LG Signature OLED 8K TVs (models 88/77 OLED ZX) and advanced LG NanoCell TVs (models 75/65 Nano99, 75/65 Nano97, 75/65 Nano95).
The new models offer the capability to play native 8K content thanks to support of the widest selection of 8K content sources from HDMI and USB digital inputs, including codecs such as HEVC, VP9 and AV1, the latter being backed by major streaming providers including YouTube. LG's 8K TVs will support 8K content streaming at a rapid 60FPS and are certified to deliver 8K 60P over HDMI.
LG's latest 8K TVs also feature upgraded performance thanks to the new α (Alpha) 9 Gen 3 AI Processor. By leveraging deep learning technology, the 2020 line-up delivers optimised picture and sound quality for all types of content through AI-based 8K upscaling. It also has an AI 8K Upscaling method that delivers vivid and accurate 8K images. This is accomplished by analysing the content and applying Quad Step Noise Reduction and frequency-based Sharpness Enhancer to increase lower resolution content to near 8K perfection.
All of the products mentioned above will be on display during CES 2020 from January 7-10 in booth #11100, Central Hall of the Las Vegas Convention Center. If you're interested in what LG has to show at this year's CES, you can also stay tuned to the live stream here.
New record for a 'Christmas tree' created using realme smartphone boxes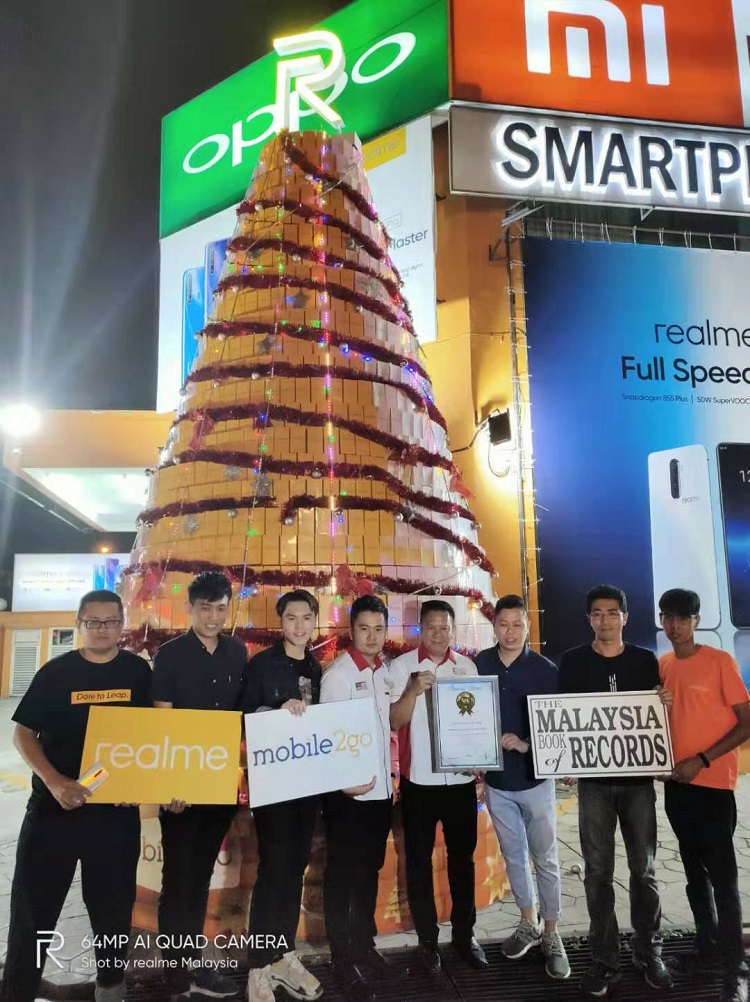 This new year, realme Malaysia collaborated with Mobile 2 Go in bringing fans an exciting leap forward to the year 2020 moment by building a 6.35 meters tall Christmas tree-like using realme smartphone boxes.
The cone-shaped Christmas tree with a height of up to 6.35 meters was built within 7 days by using 1645 realme mobile boxes. Of course, there were other items used to support this massive Christmas tree, including bricks for the base, brackets holder, iron rod as a structure holder, some necessary tools, and materials.
Approximately 20 people were involved in the building of the Christmas tree and is now on display to the public until the 2nd week of January 2020.
Kaspersky IT Security Calculator proves lack of IT security spending
According to statistics from the Kaspersky IT Security Calculator, budgets for 45% of SMBs and 50% of enterprises are below the average spent, which is USD 205000 (~RM841013) for SMBs and USD 8 million (~RM33 million) for enterprise businesses. This is even though cybersecurity spending is growing year-on-year with almost 9% growth in 2019, according to a Gartner report.

Knowing how much money is spent on IT security across the industry allows companies to understand where they are in the market, to compare their budget with other players and even improve planning. The Kaspersky IT Security Calculator is a free web tool that helps businesses receive these insights, by viewing the average budget for cybersecurity in their region and industry and comparing this to budgets in their organisation.
Globally, IT security budgets are demonstrating positive dynamics. Kaspersky's own survey of almost five thousand organisations across the world confirms this trend with 70% of respondents showing they expect their IT security budget to increase in the next three years.

However, statistics from usage of the Kaspersky IT Security Calculator in October 2018-2019 revealed that some businesses are not keeping up with this trend, as their IT security spending is even lower than average. This is seen in 45% of calculations for SMBs and 50% for enterprise users of the tool.
Overall, budgets for SMBs were reviewed more actively (46%) than for enterprises (38%) and very small companies (16%). For small and medium businesses the budget issue can be even more complicated, as it's not only about money but also about the alignment of the budget planning process. It can be challenging because of demands on human resources and expertise in relevant cybersecurity risks and protection methods for different business services.
ILLEGEAR launches Raider 2020 gaming desktop
ILLEGEAR has unveiled a new gaming desktop model, the Raider 2020. This desktop PC is designed to provide those who are working with a budget but want optimised performance. In addition to a host of customisation options, the Raider 2020 has enough performance to play games, good design, quality build materials, efficient cooling capabilities, and many more.
The Raider is available with two types of chassis, both with a front mesh panel to enhance airflow for better cooling. There will also be an integrated a dust filter inside the mesh panel to protect components from dust. In addition, the front mesh is secured by magnets only, making it easy to remove for cleaning.
Moving on to the inside, the ILLEGEAR Raider 2020 gaming desktop PCs come equipped with Shiva X 120 and Shiva X 240 all-in-one water coolers to ensure effective heat dissipation at all times. These specially engineered water coolers provide higher cooling efficiency outperforming even some of the big-name water coolers out there.
And of course, the biggest thing to remember about ILLEGEAR is that the brand allows you to customise desktops to the tech specs you prefer. In the case of the Raider 2020, you get to choose a CPU from either Intel's 9th Core i3/i5/i7 or AMD Ryzen 3000 series, RAM with speed of 2666/3200/3600/4266 MHz, and more. Prices starts from RM2599, which is quite affordable for those who have a lower budget for gaming desktops. For more details of choices available to you, visit the product page for the Raider.
MDEC and Weibo collaborate for new virtual city social media platform
The Malaysia Digital Economy Corporation (MDEC) and Weibo inked a Memorandum of Understanding (MoU) to collaborate on the development and implementation of a pilot for a Virtual City portal. Running on the Weibo social media platform, it will enable China consumers to obtain information of products and services offered by any Malaysian city. It will also provide shared experiences, recommendations, and other useful tips with each other.
This collaboration between MDEC and Weibo is aimed at raising awareness and expanding the cross-border relationship with Malaysian brands and products, by leveraging on the power of China's social media capabilities. The goal is to drive demand for Malaysian brands and catalyse cross-border eCommerce activities between Malaysia and China. It will also see the cultivation of Malaysian talents who can specifically use the Weibo social-commerce platform.
Weibo is among the most popular social media platforms in China, with over 497 million monthly active users and 216 million daily active users. 94% of the dailies are below 30 years old. As a result, Weibo has become an essential component of any digital engagement strategy in China. This includes leveraging on its highly engaged ecosystem and features, comprising short messaging as well as photos and videos sharing.
MDEC will engage with key government agencies and private sectors to participate in the development and implementation of the Virtual City portal. With its launch tentatively set for some time in 2020, it will be the 1st Virtual City in Southeast Asia and the 3rd to launch outside China, after Virtual City London and Tokyo.
That's all we have for this week's NewsBytes, the first one for the year 2020. Look forward to next week's and do get in touch with us if you are interested in being featured next time. Also, remember to stay tuned to TechNave.com for more news and updates.