TechNave NewsBytes 2020 #14 - Samsung QLED TVs, Huawei, OPPO A'Design, Honor, Digi + MDEC, AMD, YouTube, TIME, Akamai, Tune Protect, LEVEL UP, Goodday webAR, LEGO, LG + Miele, Mercedes-AMG, ILLEGEAR, Special: Samsung Galaxy Z Flip Hidden Hinge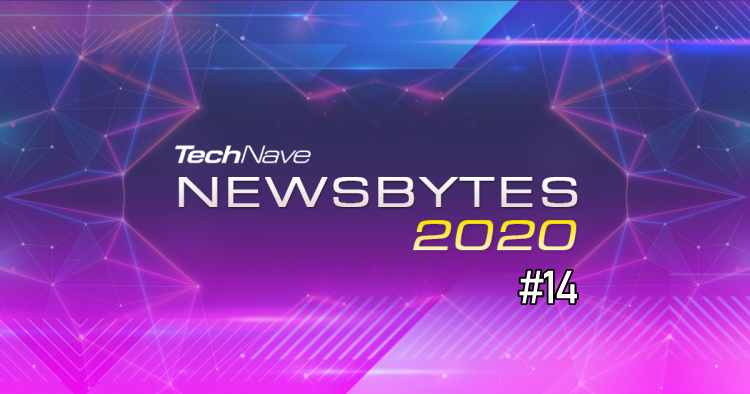 This time around in TechNave NewsBytes 2020 #14 we have Samsung's new QLED TVs including The Serif, The Sero and The Frame with Malaysia pricing. In addition, Huawei comes in with several new 5G and networking certifications, OPPO received 3 A'Design Awards and the Honor 9X achieved more than 10 million global shipments.
Digi and MDEC are helping SMEs to be BCD-ready while good guy AMD have donated Supercomputing clusters to researchers combatting COVID-19 and AMD and Amazon Web Cervies have announced the general availability of AMD powered Compute-Optimized EC2 C5a instances. 5 new Malaysians join YouTube Malaysia's Gold Creator Award Club while TIME maintains growth for Q1 2020. Akamai helps combat Credit Card skimming while Tune Protect also stays tough for Q1 2020.
Malaysia's LEVEL UP SPACEBAR and PLAY-ONE are coming in June, Goodday Milk launched a webAR for Raya and the LEGO Technic Lamborghini Sián FKP 37 was launched for RM1599.90. LG signed off their vacuum cleaner patents to Miele while Mercedes Benz announced their new Mercedes-AMG Compact cars virtually. MERCY Malaysia selected Digi's Omni Hotline for counselling support while ILLEGEAR announced their ONYX V and ROGUE laptops powered by the AMD RYZEN 4000 series.
For this episode's Special we have the hidden technologies behind the Hidden Hinge on the Samsung Galaxy Z Flip, a tutorial on how to take great photos and greener smartphone chargers from Samsung. As usual for Specials, you can scroll all the way down to check it out but you can also read through from the top, your choice.
Samsung's 2020 QLED TVs including The Sero, The Serif and The Frame are available in Malaysia with Raya Bergaya, Ceria Bersama promo worth more than RM7,000!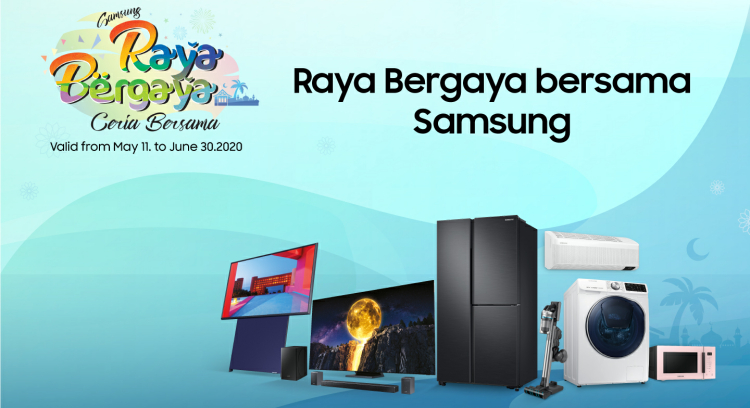 Samsung's 2020 QLED TVs, The Sero, The Frame, and The Serif are now available in Malaysia. We previously covered it but the 2020 QLED TV is equipped with Samsung's most complete TV technologies ever. Powered by its state-of-the-art Quantum Processor, the 2020 QLED TV ensures that you always feel the full power of the 8K resolution, regardless of the original source's quality.
Sound innovation has been further redefined in the 2020 QLED TV as well. With its new Object Tracking Sound+ (OTS+) in QLED 8K TVs, sound travels more dynamically than ever as it follows an object's movement around the screen. Its built in speakers give sound the freedom it needs to move and be where it sounds best for a realistic, three-dimensional sound experience. Moreover, its Active Voice Amplifier (AVA) and Adaptive Sound+ features identifies and analyzes its surroundings and potentially distracting noises, which then delivers the optimum sound for its current environment.
With its gorgeous Infinity Screen feature in QLED 8K Q950TS models, its black edges have been shrunk to almost nothing, displaying an exquisite and elegant design that takes your viewing experience to levels of immersion and realism unlike any other. Its ultra-slim design and Magic Screen+ feature perfectly blends into its surroundings as well, allowing you to discover a new beautiful harmony of TV and interior design!
The Sero
The Sero, which means vertical in Korean, has the ability to pivot between horizontal and vertical orientations, just like a smartphone or a tablet. Moreover, it is able to seamlessly connect with and display the content of a user's mobile device. Simply put, it is the TV of the current generation, created specially to cater to the trends and lifestyles of today.
With that said, The Sero doesn't ignore picture quality either! Powered by top-level QLED technology with 100% Colour Volume by Quantum Dot, images produced by The Sero are guaranteed to be of the highest standards. With a dynamic design, enormous possibilities, and first-rate technology, The Sero is a display as unique as your own style; redefining what a TV can do.
The Serif
The latest artistic TV was developed as an aesthetic-focused TV in collaboration with the Paris-based design brothers, Ronan & Erwan Bourollec. Ideated with a timeless elegance and versatility that goes in harmony with your room, The Serif's iconic I-shaped profile is a contemporary and sophisticated one; designed to make a statement and elevate a home with a brand-new artistic character and inspiration.
Artistic sophistication isn't the only defining characteristic of The Serif though! Its display picture boasts over a billion colours powered by Samsung's patented QLED technology for immersive viewing as well, allowing home owners to enjoy any form of content like movies, or even unique patterns via The Serif's Magic Screen!
The Frame
The Frame was conceptualized as the home device perfect for art lovers, taking the form of a luxurious art frame. When it is turned "off", anything from curated art collections to photography can be displayed, turning your home into your very own contemporary art gallery.
Moreover, The Frame is equipped with several intelligent features to complement its home and surroundings. For one, it has a time setting that allows you to enjoy specific art pieces at certain times of the day. It has a Brightness Sensor as well, which detects ambient light and automatically balances the screen's brightness and colour tone for a natural illumination. Apart from those, a Motion Sensor is able to detect your presence – the screen displays your favourite artwork while you're there, but intelligently turns off when you leave, conserving power.
Raya Bergaya, Ceria Bersama Promotion!
To celebrate the official availability of its latest 2020 TVs, Samsung Malaysia Electronics is thrilled to announce its Raya Bergaya, Ceria Bersama promotion by giving out complimentary gifts worth more than RM7,000, starting from now till 30th June 2020! The promotion details are as listed below:
Model
RRP (RM)
Free Gift
85" Q950TS QLED 8K Smart TV (2020)
64999
Complimentary of The Sero TV and Sero Wheel worth RM7298
75" Q950TS QLED 8K Smart TV (2020)
44999

Complimentary of The Sero TV and Sero

Wheel worth RM7298

65" Q950TS QLED 8K Smart TV (2020)
29999

Complimentary of The Sero TV and Sero

Wheel worth RM7298

82" Q800T QLED 8K Smart TV (2020)
39999

Complimentary of The Sero TV and Sero

Wheel worth RM7298

75" Q800T QLED 8K Smart TV (2020)
29999

Complimentary of The Sero TV and Sero

Wheel worth RM 7298

65" The Frame QLED 4K Smart Lifestyle TV (2020)
10999
Complimentary The Frame customisable bezel x 2 units worth RM998
43" The Sero QLED 4K Smart Lifestyle TV (2020)
6999
Complimentary The Sero wheel worth RM299
Samsung Soundbar's Purchase with Purchase (PWP) Promotion
| Product Name | RRP (RM) | Purchase with Purchase |
| --- | --- | --- |
| Samsung Harman / Kardon (HW-Q90R) | 6499 | PWP Price at RM 4299 with any Samsung TV Purchase |
| Samsung Harman / Kardon (HW-Q90R) | 3399 | PWP Price at RM 2499 with any Samsung TV Purchase |
| Samsung Harman / Kardon (HW-Q90R) | 2599 | PWP Price at RM 1699 with any Samsung TV Purchase |
| Soundbar HW-R650 | 1699 | PWP Price at RM 1199 with any Samsung TV Purchase |
For more information about Samsung's Raya Bergaya, Ceria Bersama Promotion, please visit www.samsung.com/my/rayabergaya-2020. To know more about Samsung's latest TVs, please visit their site.
Huawei obtains world's first CC EAL4+ security certificate for 5G products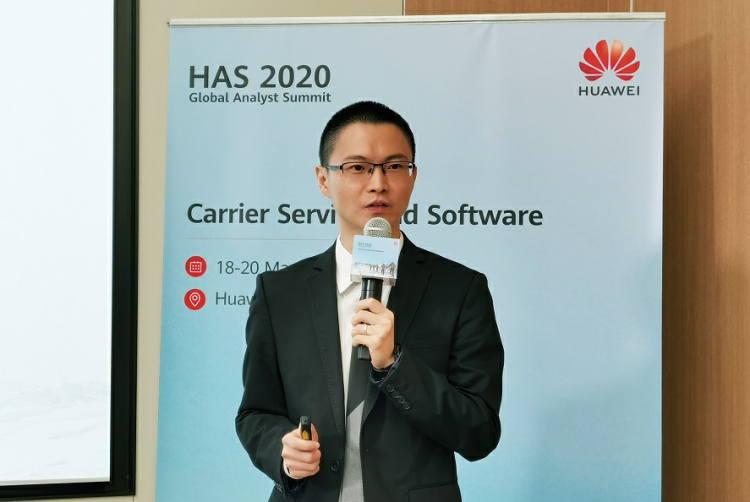 Huawei, recently won the world's first Common Criteria (CC) Evaluation Assurance Level(EAL)4+ certificate for 5G products. This certificate indicates the security of Huawei 5G base station products reaches the world-leading level and can provide trusted security assurance for 5G wireless access.
CCN (Centro Criptologico National), a Spain certification authority, officially issued the certificate to Huawei 5900 Series 5G gNodeB software on May 20. The evaluation has been conducted in accordance with the provisions of the Spanish IT Security Evaluation and Certification Scheme, and the conclusions of the evaluation facility in the evaluation technical report are consistent with the evidence adduced, according to CCN.
CC certification is a widely recognized security certification in the world. There are seven levels. For EAL4+ or higher level, the source code needs to be tested and certified. EAL4 is "the highest level at which it is likely to be economically feasible to retrofit to an existing product line."
Huawei has incorporated internationally recognized cyber security certification standards and requirements, such as CC and FIPS, into product R&D, and actively invites third-party labs to certify Huawei products. Currently, its products and solutions have obtained more than 270 security certificates (including CC, FIPS, and CSA).
In related news, Huawei recently announced the launch of its Carrier Consulting Services and 5G Consulting portfolio and practice at the Huawei Global Analyst Summit (HAS 2020). Huawei Carrier Consulting Services' aim is to help carriers to proactively cope with the opportunities and challenges brought by new technologies, new business, and new models, to create and obtain value for customers.
With changes to the ICT industry and the emergence of new technologies such as 5G, Cloud, and AI, and the rise of B2B market demand, carriers are facing more and more uncertainties and refined operational challenges. To solve these difficulties, carriers require comprehensive professional consulting services and solutions, covering strategic predictions, top-level design, product and offering designs, end-to-end network planning, operation optimization, and reconstruction and ecosystem value-based operations, to maximize investment benefits, achieve sustainable development and positive business cycles. On this basis, Huawei will now offer consulting services for the carrier market and its customers.
Huawei Carrier Consulting has developed the V-ID3EA®[1] methodology, a consulting operation platform and more than 150 methods, models and tools to efficiently support global consulting project delivery. Huawei will provide carriers with 12 consulting portfolios in the four domains of strategy, business, operations, and networks.
These portfolios include: 5G Business-Network Synergetic Consulting, Value-based Management Consulting, Enterprise Know-how Consulting, Operation Optimization and Reconstruction Consulting, a DTPC®[2] (Digital Transformation Practice Center), Operation Assistance Consulting, Video Consulting, Home/ Fixed Network Consulting, Consumer/ Mobile Network Consulting, Intelligent Operation Consulting, Digital Service Consulting, and Service Experience Monetization Consulting.
To address typical challenges faced by carriers in different stages of 5G development, such as a lack of confidence in 5G investment, difficulties in bridging the gap between massive sites, and the slow innovation of new products and offerings, Huawei 5G Business-Network Synergetic Consulting provides consulting services in the areas of 5G industry and service-network synergetic planning, 5G product and offering innovation, and large-scale 5G service development for carriers.
It does this by offering close linkage with business design and network planning, Huawei's profound professional knowledge, its DTPC innovation, and Cloud Open Labs platform. This ensures network deployment is driven by service development, on-demand network construction and precise network construction, to achieve a positive business cycle during 5G development. Huawei has already provided 5G consulting services to carriers in China, Europe, the Middle East, Africa, and across the Asia Pacific region.
Huawei Carrier Consulting Services aims to become a professional consulting service provider with in-depth scenario capabilities, systematic analysis and problem-solving capabilities, with global reach and telecom industry know how.
As of today, Huawei Carrier Consulting has served more than 100 carrier customers around the world with the support of a consulting team distributed across nine regions and two competence centers. In the future, Huawei will continue to invest in carrier consulting services to help more carriers create and obtain value. Meanwhile, Huawei is expecting to cooperate with more global carriers, industry partners, and professional institutions to establish a regular communication mechanism to enhance mutual understanding and collaboration, thus playing a more active role in the development of the telecoms industry generally and the consulting industry specifically.
Huawei also recently announced that the FusionServer Pro 2288H V5 and other servers have passed the latest VMware vSphere 7.0 compatibility certification. VMware vSphere 7.0 provides enterprise applications with three advantages: simplified lifecycle management, native security and control, and application acceleration. With these advantages, VMware vSphere 7.0 helps enterprises build intelligent virtualization platforms to accelerate digital transformation. It leverages the latest technologies of VMware vSphere 7.0 to transform data centers into simplified cloud-based O&M environments with compelling speed, security, and simplicity.
3 OPPO Wireless Headphone Products Win A'Design Awards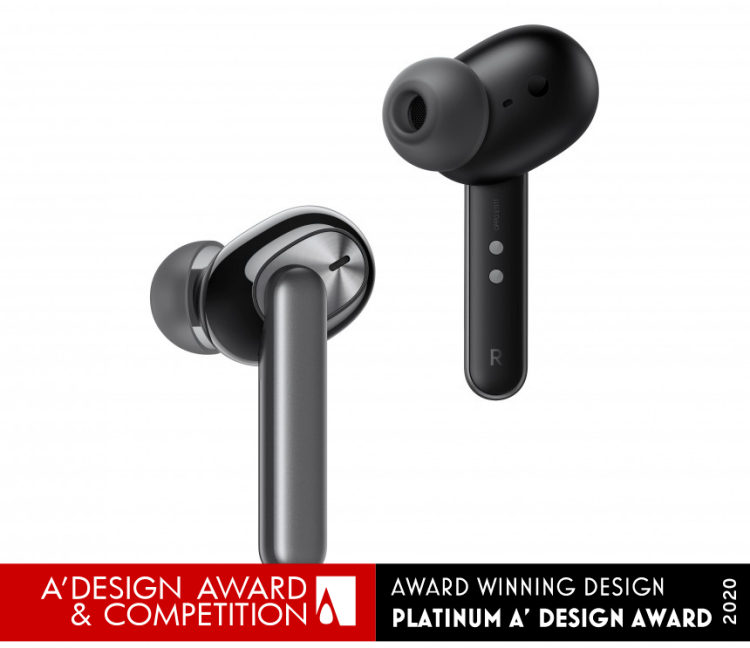 Ever since they hit the market, the OPPO Enco W31 true wireless headphones have garnered wide-ranging praise for their visual appeal and low latency. At RM259, the headphones have been called the best entry-level true wireless headphones available. In honor of their design quality, the W31 headphones recently won a Platinum Design Award in the 2019–2020 Digital and Electronic Devices Design Award Category at the internationally acclaimed A'Design Award & Competition.
The A'Design Award & Competition is a large-scale international design event that holds considerable weight in the industry. It recognizes innovative achievements in architecture, interior, product, fashion, and graphic design – particularly those that break convention and incorporate novel ideas.
The competition brings together top-notch work from designers, businesses, and organizations from around the world, and receives more than 10,000 entries every year. Out of the possible Platinum, Gold, Silver, Bronze, and Iron awards, the OPPO Enco W31 headphones won a Platinum award this year.
The OPPO Enco W31 headphones stood out from the competition with their "distinctive form factor designed for ergonomic comfort and fit," secure touch control stem designed to rest between the ear antitragus and tragus, and elegant circular design featuring spun anodized aluminum alloy.
Broadly speaking, what earned the OPPO Enco W31 headphones their Platinum award was their ergonomic design and appearance. The A'Design jury praised the headphones for having both an outstandingly ergonomic design and visually stunning look, suitable for ears of different shapes and sizes.
In fact, external appearance isn't all that differentiates the OPPO Enco W31 headphones. They also feature strong functionality – in particular, their ultra-low latency technology. The headphones were designed to address common issues with typical Bluetooth® headphones, such as poor connection stability and high latency. Through binaural low-latency Bluetooth® transmission and system optimization, the OPPO Enco W31 headphones have reduced latency to the lowest level among the industry. This virtually imperceptible latency enables a smooth and stable gaming and viewing experience.
Overall, it's clear that the OPPO Enco W31 A'Design Platinum award was well deserved. From their highly acclaimed appearance to their low latency, from sound quality to battery life, these headphones are at the top of the industry. And at RM259, they could be the most cost-effective true wireless headphones of 2020.
Other members of the OPPO Enco series were also recognized by A'Design. The OPPO Enco M31 true wireless headphones and the OPPO Enco Q1 wireless noise-canceling headphones both received Gold awards in the competition.
The OPPO Enco M31 design team created this pair of lightweight and flexible neckband headphones to be suitable for all-day wear. The headphones weigh just 22g and feature a unique ergonomically curved neckband and streamlined design. They offer a best-in-class wearing experience thanks to their liquid silicone neckband with a built-in memory titanium alloy band, which allows them to be flexed and stored in a pocket on the go. As a wireless headphones supporting LDAC codec and certified as Hi-Res standard at its price range, the OPPO Enco M31 stands out with its form as well as functionality.
The OPPO Enco Q1 headphones feature a high-quality unibody neckband that balances form and function. Because no seams are in contact with the skin, residue buildup from extended use is minimized and maintenance is easier. Complementing the headphones' excellent audio quality, the sleek, seamless unibody and ergonomic neckband ensure all-day comfort and hygiene.
The Platinum and Gold awards won by these three OPPO wireless headphones are a prestigious mark of OPPO's excellence in industrial design – and OPPO is far from finished. Looking ahead, OPPO is preparing to bring users even more products that innovatively fuse aesthetics and technology.
The OPPO Enco W31 is available at RM259, while the OPPO Enco M31 is available at RM199 and OPPO Enco Q1 at RM399. O-fans can get the OPPO headphones at OPPO Official Concept Store, OPPO Official Online Store, e-commerce partners namely Lazada and Shopee, OPPO official dealer stores and OPPO Chain store partners.
HONOR 9X Series surpasses 10 Million Units Shipment Globally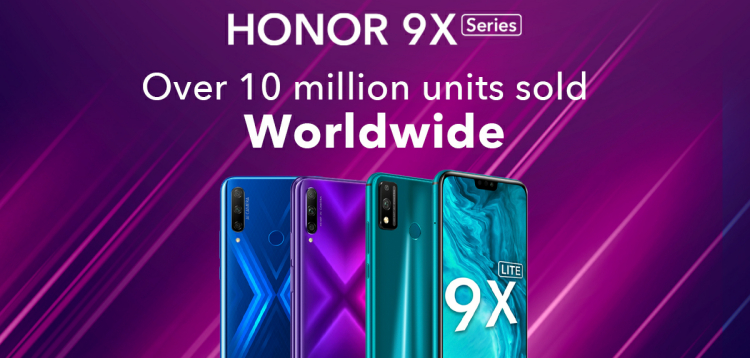 HONOR recently announced that the HONOR 9X series has recorded a sales volume of over 10 million units worldwide since its initial debut in late July 2019, proving once again that the brand's X series is well-loved by fans all over the world. Its predecessor, the HONOR 8X, also hit the remarkable 10 million mark. The latest offerings from HONOR's dynamic X series feature three smartphones – the HONOR 9X, HONOR 9X Pro and the newly-launched HONOR 9X Lite. With the HONOR 9X series now complete, users are sure to find one that suits their needs and lifestyle.
The HONOR 9X boasts a 6.59" HONOR FullView Display with an impressive 91% screen-to-body ratio. Thanks to its pop-up front camera design, users are able to enjoy an immersive, notch-less viewing experience. Equipped with a 48MP AI Triple Camera on its rear with an f/1.8 aperture and ½-inch sensor, users can capture their extraordinary moments in clarity. Together with an all-day 4,000 mAh battery, this is one smartphone that's bound to go on and on! The HONOR 9X is now priced at RM899, with a free HONOR Band 5i and HONOR 9X giftbox.
As the first HONOR smartphone pre-installed with HUAWEI AppGallery, the HONOR 9X Pro marks the start of an intelligent and interconnected ecosystem for HONOR users. Armed with a 7nm Kirin 810 AI Chipset, 6.59" HONOR FullView Display and 48MP Triple Camera plus liquid cooling feature, the HONOR 9X Pro is set to deliver an enhanced user experience with upgrades across day-to-day performance, gaming, and photography. Powered with a 4,000 mAh battery, the powerful smartphone offers an extraordinary user experience at an accessible price point of RM999 with a free HONOR Band 5i and 50GB of free storage on Huawei Cloud.
The HONOR 9X Lite is priced at RM699, available in Emerald Green and Midnight Black. Purchases made on Hihonor will come with free gifts worth RM219 in the form of HONOR 10,000 mAh power bank and RM70 Hihonor voucher, while those who purchase the smartphone at HONOR Experience Stores (HES) and HONOR's official store on Shopee will receive a free HONOR 10,000 mAh power bank.
For more information on HONOR Malaysia, visit HONOR's official e-commerce website and information portal.
Digi and MDEC team up to help SMEs be "BCD-ready"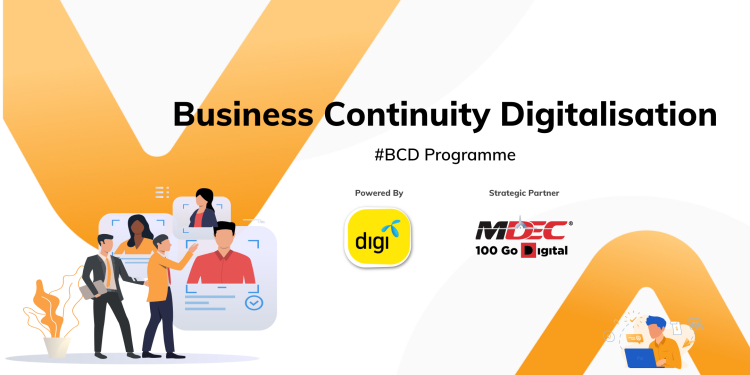 Digi and the Malaysia Digital Economy Corporation (MDEC) today announced its Business Continuity Digitalisation (BCD) Programme aimed at helping small and medium enterprises (SMEs) mitigate the impact of Covid-19 by leveraging digital opportunities.
With a series of activities in the pipeline taking place throughout the year, the BCD Programme will focus on equipping SMEs with the right knowledge to realise the benefits of digitalisation as well as utilise the right digital tools and solutions to get their businesses running seamlessly.
In addition, with Digi identified as a Technology Solutions Provider (TSP) by MDEC under the SME Business Digitalisation Grant, the company is also keen to help SMEs capitalise on the various incentives from adopting digital solutions.
The BCD Programme is in collaboration with MDEC's 100GD initiative, which sets out to enable SMEs to adopt digital solutions to improve customer experiences and enhance efficiency of their business operations.
SMEs can look forward to Digi's BCD Programme, featuring a series of free webinars and online clinics that will address critical areas for a business' digital transformation. Every webinar will provide practical steps and resources on digitalisation for efficient operations, maintaining sales, engaging customer support and more, especially while we face a once-in-a-generation shift due to the Covid-19 pandemic and change of consumer behaviour.
Registration is now open for the first webinar, which will be held on 10 June 2020. For more details and to register, please visit their site.
As part of the Programme, Digi will also help SMEs assess their business' BCD readiness, and with the findings, SMEs can then get guidance on the best digital tools and solution providers to partner with, as well as how the tools and solutions can help their business survive and grow.
In addition, Digi will also walk SMEs through details of the SME Business Digitalisation Grant. Designed to encourage SMEs to adopt digitalisation in their daily operations, the grant was announced during Budget 2020, with the government committing a 50% matching grant of up to RM5,000 per company for the subscription of any three of these five digitalisation areas: electronic point of sale system (e-POS), Enterprise Resource Planning (ERP), electronic HR payroll system/CRM, e-procurement, and digital marketing and sales platforms.
SMEs who subscribe to the following digital solutions from Digi are eligible to apply for the grant:
altHR: an all-in-one, easy-to-navigate HR app that simplifies tedious HR paperwork including leaves, claims expense and document management from the convenience of a smartphone.

Omni Hotline: a virtual phone system that allows a business to operate its very own call centre and business phone system from a smartphone.

Digital SMS (dSMS): a direct SMS broadcast and communications solution that enables businesses to instantly and effectively reach out to their customers.
AMD COVID-19 HPC Fund to deliver Supercomputing Clusters to Researchers combatting COVID-19 + AWS Compute-Optimized EC2 C5a
AMD and technology partner Penguin Computing Inc. recently announced that New York University (NYU), Massachusetts Institute of Technology (MIT) and Rice University are the first universities named to receive complete AMD-powered, high-performance computing systems from the AMD HPC Fund for COVID-19 research. AMD also announced it will contribute a cloud-based system powered by AMD EPYC and AMD Radeon Instinct processors located on-site at Penguin Computing, providing remote supercomputing capabilities for selected researchers around the world. Combined, the donated systems will collectively provide researchers with more than seven petaflops of compute power that can be applied to fight COVID-19.
The recipient universities are expected to utilize the new compute capacity across a range of pandemic-related workloads including genomics, vaccine development, transmission science and modeling. Additionally, scientists from around the world conducting COVID-19 research can request access to the remote AMD-powered cloud HPC cluster at Penguin Computing by submitting proposals to COVID-19HPC@amd.com.
In related news, AMD and Amazon Web Services announced the general availability of the AMD powered Compute-Optimized EC2 C5a instance. Powered by 2nd Gen AMD EPYC™ processors, C5a provides AWS cloud customers with a new option that enables better performance and cost for a variety of compute intensive workloads.
Available in U.S. East, U.S. West, Europe and Asia Pacific AWS regions, C5a delivers impressive x86 price-performance for a broad set of compute-intensive workloads including batch processing, distributed and log analytics, data transformations and web applications.
5 new members join YouTube Malaysia's Gold Creator Award club!
What started out as a means to satisfy their curiosity and explore their passions has led some of Malaysia's biggest YouTube creators to great success, like growing their fan base to 1-million-subscribers and beyond.
Here are five of the latest YouTube creators that have entertained, humored, and inspired their way to 1M subscribers with their unique content -- from entertaining skits and insightful tips on starting a business, to showcasing cultural diversity and addressing various topics.
Baby Shima ~ Nor Ashima binti Ramli, better known as Baby Shima, is a singer whose career skyrocketed after she was crowned the winner of Bintang Idola Berita Harian 2010. Her voice has also captivated audiences beyond the shore of Malaysia, gaining a fan base in neighbouring countries such as Indonesia. Like many other celebrities, Baby Shima dove into YouTube, starting with videos relating to her music and later branching out into other categories such as entertainment, politics and others.

Mat Salleh TV ~ Originally from Glasgow, Scotland, Mat Salleh TV has always been an avid YouTube viewer with a penchant for reaction videos and rap music videos from the UK. With a channel name inspired by Malaysia's nickname of Westerners along with some spare time after work, he started his YouTube channel featuring videos depicting his own reactions towards rap music from various countries. His love for the world's cultures soon led him to expand his content covering topics such as trending social media challenges and also cultural similarities between different countries.

Zukieee ~ Former Zoo Negara staff Zulkifli Muhammad, also known as Zukieee, started his journey on YouTube recording funny videos armed with nothing more but the camera on his phone. Coming from a family with seven siblings, he had a goal to improve his family's quality of life through earnings made from social media content. Zukieee's YouTube channel is a hub for skits about life that are sure to resonate with everyday Malaysians. He has since started his own advertising company that focuses on product advertisements on social media.
Jeff & Inthira ~ Jeff & Inthira's YouTube channel features vlogs that capture nearly every facet of their everyday life, from how they built their business, to their marriage, to moving into their dream home. The content creator couple also feature positive twists on social experiments and challenges on the channel in hopes that viewers will be encouraged to always be kind and helpful to one another. Apart from being full-time creators, the pair have their own business producing feminine hygiene products and detox drinks.
VS Gag ~ Visual creator VS GAG focus their content on 3D animated gags involving characters from popular movie franchises such as Marvel, Transformers and even Kamen Rider. The videos are often filled with action-packed scenes while also delivering comedic moments, all wrapped in a highly-polished package that has captured the interest of their ever-growing subscriber base.
TIME records resilient growth in Q1 2020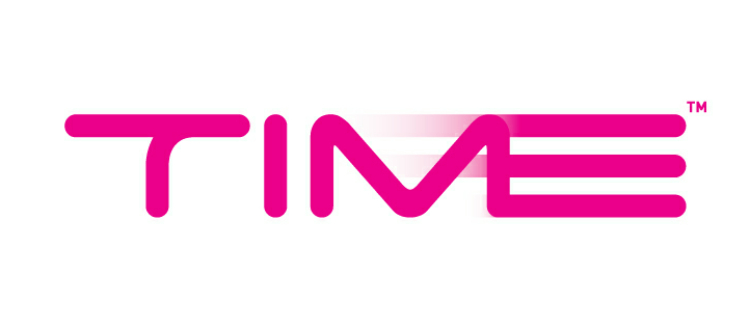 TIME dotCom Berhad or TIME recorded consolidated Group revenue of RM293.9 million for the quarter ended 31 March 2020. The 12.0% increase relative to the same period in the preceding year was driven by higher overall revenue growth seen across all core product and customer groups.
A current quarter consolidated profit before tax of RM125.6 million was recorded. This was driven by higher overall revenue growth, a large net gain on foreign exchange, lower interest expense and a higher share of profit from associates.
The Group's immediate and ongoing priorities are to safeguard the health of all its employees and to ensure 100% network availability and stability through these challenging times. In the medium-term, the Group will continue to focus on supporting the Malaysian government achieve its national telecommunications objectives by strengthening and expanding its existing domestic fibre network infrastructure.
On the regional front, the Group will continue working with its partners in Thailand, Vietnam and Cambodia to tap on increasing demand for cross border connectivity across the ASEAN region. The Group will also assess opportunities to further establish itself as a key regional data centre player and operator with the intention to unlock the long-term potential of its data centre business.
Akamai to help combat Credit Card skimming and attacks with Page Integrity Manager
Akamai recently announced the launch of Page Integrity Manager, an in-browser threat detection solution designed to uncover compromised scripts that could be used to steal user data or impact the user experience. Initially popularized by Magecart groups, and now being leveraged by other threat actors, the attack vector of malicious web page scripts is growing and has become a frequent source of data breaches.
A typical website relies on dozens of third-party sources -- many that result in scripts executing in user browsers. Third-party scripts are essential for the dynamic user experience expected in modern websites, inclusive of sensitive information pages used for payments, account management, and personal information forms. However, security teams have little visibility into or control over these third-party supplied and maintained scripts.
Akamai designed Page Integrity Manager to protect websites from JavaScript threats, such as web skimming, form-jacking, and Magecart attacks, by identifying vulnerable resources, detecting suspicious behavior, and blocking malicious activity. By detecting suspicious script activity in real-time, Page Integrity Manager offers a more effective way to defeat well-hidden supply chain attacks such as Magecart when they happen.
The FBI recently reported that web skimming has been on its radar for nearly seven years, but the crime is growing because cybercriminals are sharing the malware online and becoming more sophisticated.
For more information on Page Integrity Manager, please visit their site. To layer with other web application solutions, visit Akamai's security suite.
Tune Protect stays tough in Q1 2020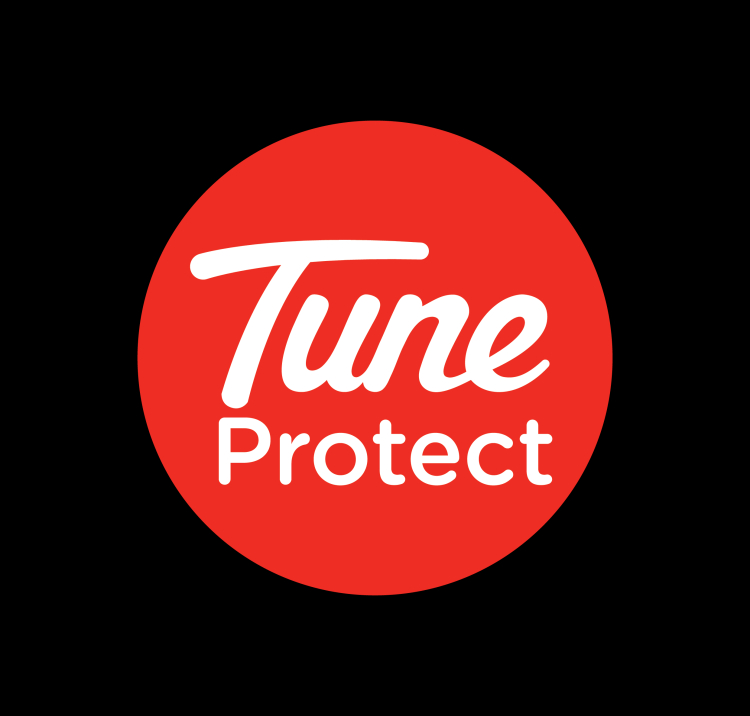 Tune Protect Group Berhad posted a Profit After Tax of RM2.8 million with Operating Revenue of RM122.4 million and Gross Written Premiums of RM113.2 million for the first quarter of 2020. The Group's PAT and OR declined by 86.2% and 3.4% respectively while its GWP decreased 3.8% YoY.
The lower 1Q2020 PAT is a factor of the decrease in travel business, lower underwriting profit and unrealised investment loss due to weaker performance in the fixed income market, whilst the drop in GWP is partly due to a decline in its travel business recorded by Tune Protect Re ('TPR'), the Group's reinsurance arm, aligned to the reduction in air travel demand, and a decrease in the Motor line of business recorded by Tune Protect Malaysia ('TPM'), the Group's Malaysian General Insurance subsidiary.
TPR managed to record a PAT of RM7.8 million in 1Q2020, despite the challenging business environment caused by the COVID-19 pandemic. On a YoY basis, TPR's PAT declined by 37.8%, attributed to lower travel demand in Asia and Middle East. However, on a quarter-on-quarter (QoQ) basis, TPR's 1Q2020 PAT was 26% higher.
Meanwhile, TPR posted a 1Q2020 GWP of RM17.8 million, a decrease of 22.9% YoY. The decrease in premium was a result of the reduced performance of the Travel business and the lower premium retention for the Malaysian market.
TPM recorded a minor decrease in GWP by 2% to RM98.2 million compared to the same period a year ago, mainly due to the lower Travel Personal Accident (TPA) and Motor portfolios, partially offset by the growth in the commercial and retail Non-Motor classes of business. 1Q2020 PAT decreased to RM0.5 million mainly due to unrealised investment loss as well as lower underwriting profit. Despite the marginal decline in GWP for 1Q2020, TPM is moving towards the preferred portfolio mix between Motor and Non-motor, a ratio of 35:65.
The Group's 1Q2020 overseas ventures recorded a share of loss of RM1.9 million, versus a share of profit of RM1.0 million in 1Q2019. The decline is mainly due to unrealised investment losses by Tune Protect Thailand ('TPT'), the Group's associate company in Thailand, and the lower premiums from Tune Protect EMEIA ('TP EMEIA'), the Group's joint venture company in Dubai, the United Arab Emirates.
The Group has put together a comprehensive recovery plan to address the impact caused by the pandemic. The plan focuses on three sections: Immediate interventions on current business; Re-prioritise line-of-business, channel and partner diversification; and Expand offerings and solutions focusing on the new normal.
Immediate interventions on current business: The Group is closely managing its receivables and expenses as well as optimising its investment returns by planned asset reallocation.
Re-prioritise line-of-business, channel and partner diversification: The recovery focus will be on driving the preferred business segments of key agents and brokers businesses, as well as expediting digital and affinity partnerships.
Expand offerings and solutions focusing on the new normal: New products and solutions that meet market's demand, particularly in areas that address consumers' preventive, protective, and lifestyle propositions are in the plan. Together with its airline partners, plans are also underway to expand travel protection to align with the enhanced safety requirements of the travel sector.
Malaysia's Online Gaming Conference and Festival – LEVEL UP SPACEBAR and PLAY-ONE – are Coming This June!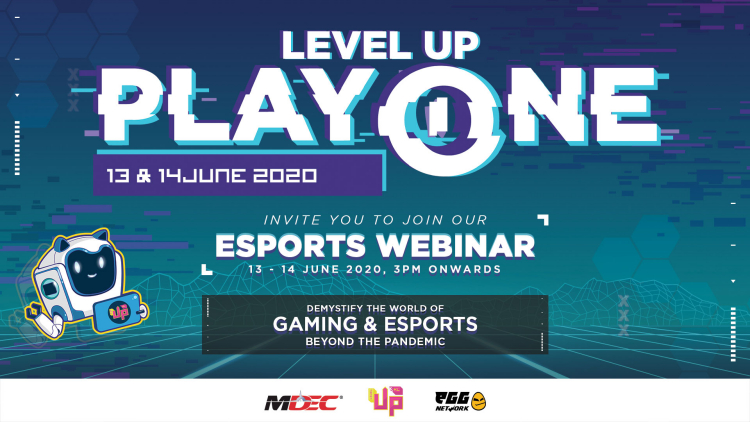 Amidst the COVID-19 pandemic and the growing popularity of Southeast Asia's largest gaming festival, LEVEL UP KL, the Malaysia Digital Economy Corporation (MDEC) is organising a satellite event to bring the gamer community together. Set for June 2020, the goal is to continue exploring and developing Malaysia's games industry.
Designed to attract both businesses and the public alike, this new online event consists of LEVEL UP SPACEBAR and LEVEL UP PLAY-ONE. The former, which will run on June 16, 2020, will be targeting businesses and game publishers. As for the latter, it is a gaming festival that is open to the public that will be running on June 13 and 14, 2020.
With both events being hosted online, anyone can take part from the comfort and safety of their homes. MDEC will be collaborating with Astro's eGG Network to extend selected broadcast streams around Malaysia and its neighbouring countries. The content streams will be mostly from the LEVEL UP PLAY-ONE webinars. More than 16 speakers from across the region – be it renowned streamers to esports operators – will be sharing their knowledge about esports opportunities and challenges during the pandemic.
As for the games that will be streamed during the 12-hour official broadcast on Facebook Gaming, it will feature a diverse range of local and global major videogame titles. All of them will offer something for everyone, from casual gamers to sports enthusiasts, and core fans of competitive titles.
As Malaysia's video games development industry has become the focal point for Southeast Asia, with multiple global studios setting up around Kuala Lumpur, it is now striving towards being a global powerhouse. In doing so, it aims to take this thriving sector to the next level through empowering various related market segments, attract more investments, and create more job opportunities for digital talents. In many ways, this embodies the vision of transforming Malaysia into the Heart of Digital ASEAN.
Over at eGG Network, excitement for LEVEL UP PLAY-ONE can be felt, as CK Lee, Head of Sports, eGG Network, Astro added, "We look forward to this collaboration with MDEC as we believe that LEVEL UP PLAY-ONE is exactly what gamers in the region need at this moment. eGG Network has been engaging our fans with the "Stay Home" message throughout this pandemic via our content streams. We hope that all gaming fans in the region will tune in and enjoy the digital festivities and content we have in store at LEVEL UP PLAY-ONE."
LEVEL UP PLAY-ONE will showcase the latest games created by Malaysian studios and publishers during its two-day run. Part of the event will see game enthusiasts and professional players all over the world being able to download and play the games, share it via social media and stand a chance to win exclusive gifts.
Additionally, online tournaments will also be planned and enable players to compete in locally made games and win prize pools of more than RM10,000 in cash.
Prospective gamers can register now via LEVEL UP KL's website to secure their place in LEVEL UP PLAY-ONE.
Goodday Milk launches 'Selamat Selebraya', large scale webAR based Virtual Celebrities Initiative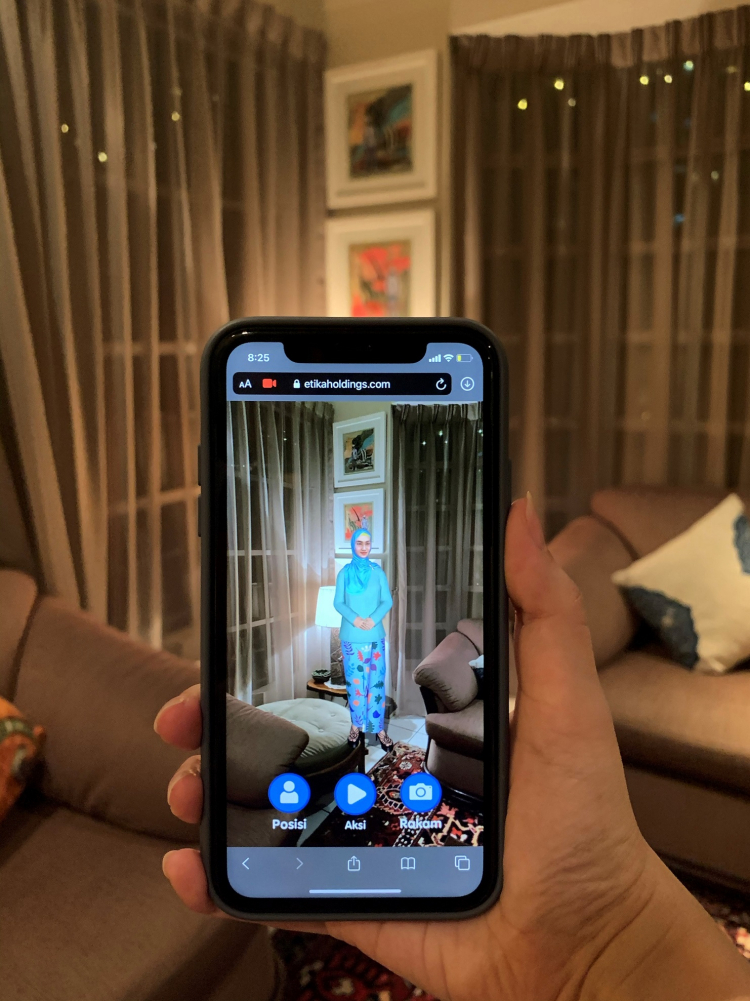 Goodday Milk is championing a series of virtual, tech-driven initiatives to celebrate Ramadan and Hari Raya amidst social distancing. Following their attempt to host the nation's biggest virtual moreh session on 22th May 2020, Goodday Milk has launched another digital Raya initiative – 'Selamat Selebraya' – a WebAR based (web-based Augmented Reality technology, without the use of an app) 3D celebrity house visit experience. Using the WebAR technology, consumers will be able to bring "virtual celebrities" to life for "house visits" during Hari Raya celebration, adding an element of excitement to Raya celebrations.
With Goodday Milk's latest digital initiative, Malaysians will get a unique opportunity to celebrate Raya this year with the nation's top celebrities including singer Andi Bernadee, Mark Adam, and artist Elfira Loy right in their own houses – making this the first ever WebAR based AR artists experience campaign.
To bring this campaign to fruition, Goodday Milk partnered with Entropia Extended Reality (EXR) to get three top celebrities to literally visit every Malaysian's home, during this 'socially-distanced' Raya. This extraordinary feat was achieved through cutting edge webAR, 3D volumetric capture and character modeling.
The WebAR technology enables a user to click a link on their smartphone, give access to their phone camera and get a virtual realistic 3D model of their favorite celebrity to appear in their homes. The user can walk around the celebrity, take pictures with the celebrity and even make the celebrity perform a song and wish them and their family for Raya. The mix of virtual augmentation on reality is an experience that will bring a smile to everyone's faces as it is easy to use and intuitive and doesn't require them to download any app to relish a celebrity visiting their homes. Imagine having your idol serenading to you and only you!
Not letting the fun end here, Goodday Milk has also announced a creative photo challenge for consumers with exciting rewards to make their Raya even more memorable. From 25th May to 21st June, just take a photo via Selemat Seleb-raya WebAR with the chosen AR artist to express your best creativity, then upload it and hashtag #GooddaySelamatSelebraya and hashtag @goodddaymilk on Instagram feed or Goodday Milk Malaysia on Facebook wall, to join the contest and win some duit Raya. Every week, 5 lucky winners with the most creative photos will get to win RM500 cash each – totalling up to RM10,000 cash prize. Find out more info from Goodday Milk Malaysia Facebook page.
Since social distancing has led to a different Raya celebration this year, Goodday Milk has been constantly innovating and coming up with digital campaigns that consumers can participate in, from the comfort of their homes. The includes our attempt to host the nation's largest virtual moreh session dotted with celebrity guests to bring back a sense of community in the holy month. "Through these virtual experiences we hope to bring some excitement to this year's festivities in a safe yet interesting manner," added Santharuban.
For more information on the ongoing campaigns and promotions, please visit Goodday Milk Malaysia Facebook page.
LEGO Technic Lamborghini Sián FKP 37 launched for RM1599.90
Recently, the LEGO Group and Automobili Lamborghini unveiled the eagerly awaited LEGO® Technic™ Lamborghini Sián FKP 37 in true style for RM1599.99.
Boasting a vivid lime-green colour and elegant golden rims, the model measures over 5" (13cm) high, 23" (60cm) long and 9" (25cm) wide. This one-of-a-kind model is the ultimate addition to any LEGO collection.
The LEGO Technic Lamborghini Sián FKP 37 will be available directly from LEGO Certified Stores and LEGOLAND in Malaysia from June 1st, then in many retailers globally from August 1, 2020.
To make the building experience as thrilling and immersive as a spin behind the wheel of the real car, proud owners can also pop open the front hood to discover a stylish Lamborghini overnight bag and a unique serial number that unlocks special content at the site.
All purchases of the LEGO Technic Lamborghini Sián FKP 37 in Malaysia will receive a minibuild of LEGO Lamborghini as a gift with purchase, while stocks last.
There will also be a contest with each purchase of the LEGO Technic Lamborghini Sián FKP 37 in Malaysia between 1 and 21 June 2020. 10 winners will receive exclusive Lamborghini merchandise.
LG licenses robot vacuum cleaner patents to Miele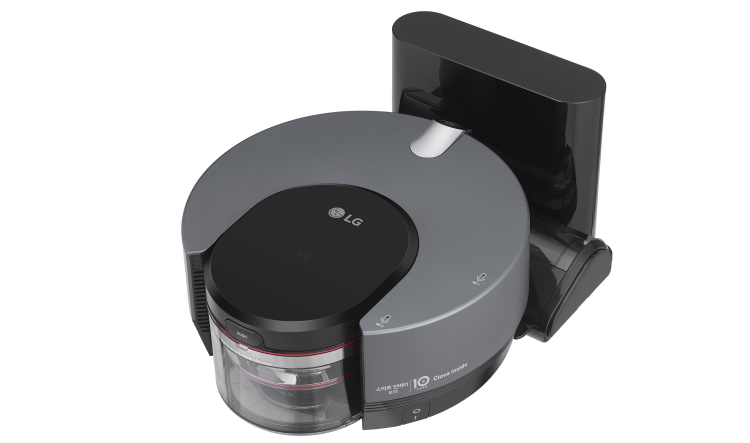 LG Electronics Inc. (LG) and Miele & Cie. KG (Miele) have entered into a long-term patent license agreement covering robot vacuum cleaner technologies. The terms of the agreement will allow Miele to produce and sell robot vacuum cleaners using patented technologies developed by LG R&D.
The license agreement includes the use of LG patented induction signal guide and infrared-induced signals to enable robot cleaners to accurately and precisely return to their docking stations for charging. Other LG patents being licensed relate to dust and agitator attachment. LG has more than 700 registered patents globally related to robot vacuum cleaners making LG one of the most advanced and awarded robot vacuum cleaner brands in the world.
The new Mercedes-AMG Compact Cars launched digitally

Mercedes-Benz Malaysia celebrates its first ever digital premiere of the latest Mercedes-AMG compact cars – the hot hatch Mercedes-AMG A 35 4MATIC, A 45 4MATIC+, and as the first model debut, the CLA 45 4MATIC+. The aggressively-bred trio has presented a real benchmark in the compact segment due to the demand of the compact models which has developed very dynamically in recent years.
The new Mercedes-AMG A 45 S 4MATIC+ and CLA 45 S 4MATIC+ are even more distinctive than their predecessors. With an output of up to 310 kW (421 hp), the completely newly developed 2.0-litre engine is the world's most powerful turbocharged four-cylinder manufactured for series production.
The new Mercedes-AMG compact cars Recommended Retail Price (OTR without Insurance) starts from RM 379,888
MERCY Malaysia selects Digi's Omni Hotline to power Covid-19 counselling support hotline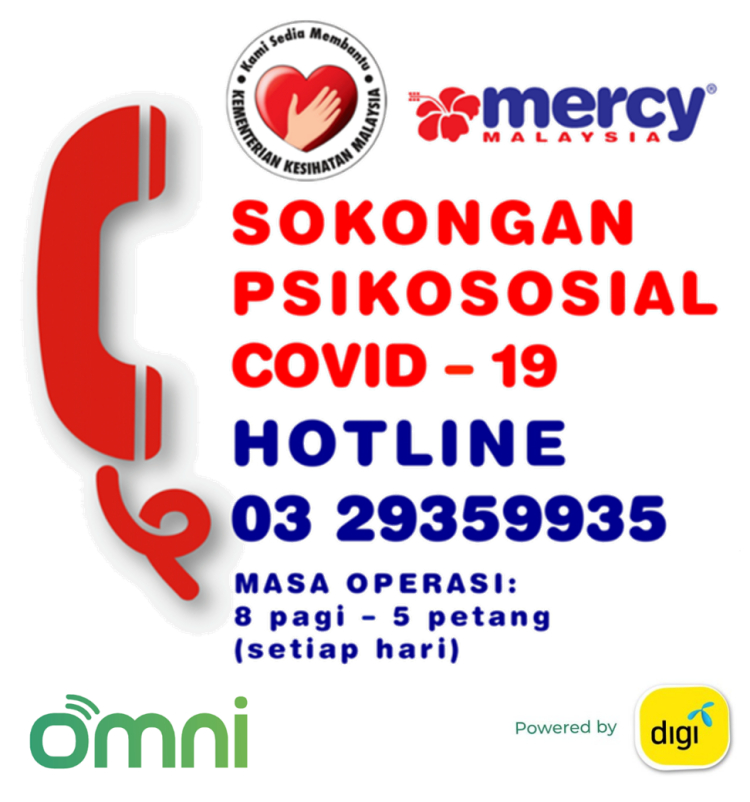 In response to increased mental health concerns since the Movement Control Order (MCO) kicked in, MERCY Malaysia, in collaboration with the Ministry of Health's (MoH) Crisis Preparedness and Response Centre (CPRC), has set up a dedicated hotline, powered by Digi's virtual business system, Omni Hotline, to provide counselling to those requiring assistance during these unprecedented times. To date, the hotline has received over 1,500 calls with queries ranging from seeking help with mental health related issues to getting access to food and medical aid.
A team of 31 psychosocial volunteers from MERCY Malaysia and 10 volunteer-counsellors from MoH managed and serviced the calls through Digi's Omni Hotline, a digital office phone solution that operates fully on smartphones and provides landline numbers without the need for desk phones.
Given that the volunteers and counsellors are located at various locations across Malaysia, and with the MCO restricting mobility, it was not possible for all of them to be physically present at MERCY Malaysia's offices to attend to the calls. Omni Hotline became a vital digital tool that enabled them to take the calls via the Omni app on their smartphones from wherever they are, yet maintain an official landline number for the public to dial, instead of the volunteers' personal mobile numbers.
Furthermore, the non-profit organisation had no prior experience in operating a call centre or hotline, but with hundreds of callers in need of their assistance, leveraging digital tools to help run their operations proved to be a practical and effective solution. Omni Hotline equipped them with the capability to receive hundreds of calls at any time, and redirect these calls to the counsellors' mobile phones.
Besides that, through Omni Hotline's department extension feature, MERCY Malaysia was able to cluster multiple numbers under a single point of contact.
MERCY Malaysia's psychosocial hotline is a non-clinical service for the public. With the success of the hotline, it is now linked to the Women's Aid Organisation's (WAO) domestic violence hotline, where callers are given a third option of speaking to a WAO crisis support officer on cases of child abuse and domestic violence. Public who wish to speak to a counsellor can call the hotline at 03-2935 9935.
In line with initiatives to assist relevant government agencies on services needed to address the ongoing Covid-19 crisis, and to help customers stay connected with their social, learning and work life during this time, Digi have also zero-rated the following critical service hotlines and websites for customers including Ministry of Health's ("MOH") Crisis Preparedness Response Centre (CPRC), MoH state branches, identified Covid-10 screening and admitting hospitals, the MCO hotline, MoH's official website as well as other important helplines such as Befrienders KL and Penang, Talian Nur and Childline.
ILLEGEAR unveils AMD RYZEN 4000 SERIES laptops with the ONYX V and ROGUE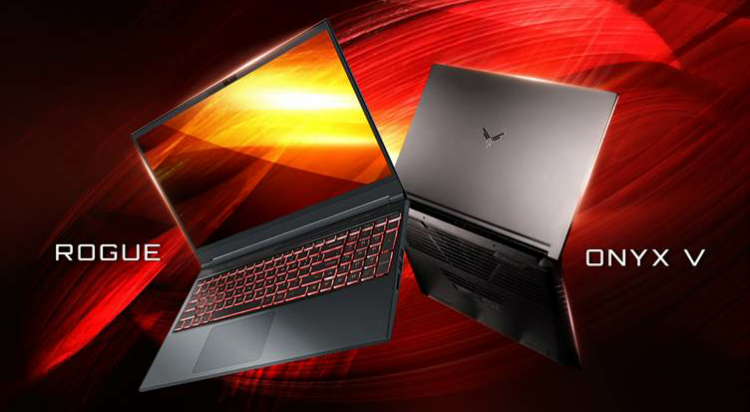 The launch of the new AMD Ryzen 4000 Series mobile processors extends AMD's competitive reach into consumer notebook market. Today, ILLEGEAR unveils two high-performance laptop models powered by AMD Ryzen 4000 Series processors, namely ONYX V and ROGUE – offering more performance choices to laptop users.
Introducing the latest ONYX V and ROGUE, the powerful performance laptop duo built for delivering satisfactory performance powered by AMD Ryzen 5 4600H and Ryzen 7 4800H with up to 8 cores and 16 threads. The 15.6" ONYX V is constructed with premium anodized aluminium, it's not only sleek to touch but is also superior in durability and lighter in weight compared to conventional laptop body materials. The 17.3" ROGUE is constructed by hard plastic body and matte black coating. The ONYX V weighs only 1.85kg, 19mm thin while ROGUE weighs 2.45kg, 22~25mm thin.
Like other ILLEGEAR'S mid-range laptops, both ONYX V and ROGUE come with single-zone RGB keyboard, 120Hz IPS display, INFINIVISION narrow-bezel technology, THX Spatial audio and Intel / Killer Wireless-AX module. Pricing starts from RM 3,899 and RM 3,499. Check out their site for more information.
Special: Check out how the Samsung Galaxy Z Flip's hidden hinge works
While the Samsung Galaxy Z Flip uses a foldable display, the technology that lets it flip open for their new one-of-a-kind Hideaway Hinge includes a dual CAM mechanism and sweeper technology. You can check out more about it on their site for the dual CAM and sweeper technology.

In related news, if you want to learn to take better photos, especially with Samsung phones go check out their site. Samsung also announced new smartphone chargers that are more environmentally friendly.


Aaand, that's it folks! Thanks for reading and if you think your news, press release or brand should be in the next TechNave NewsBytes 2020, do let us know. As always, stay tuned to TechNave.com