TechNave NewsBytes 2020 #15 - Samsung TV, Huawei Awards, Shopee Live Kpop Fest, Celcom, Maxis, Digi, Intel, HP, Yoodo, Fitbit, Shell, edotco, Micron, Kaspersky, Nokia, eGG, Snap, Grab, Special: unifi wifi tips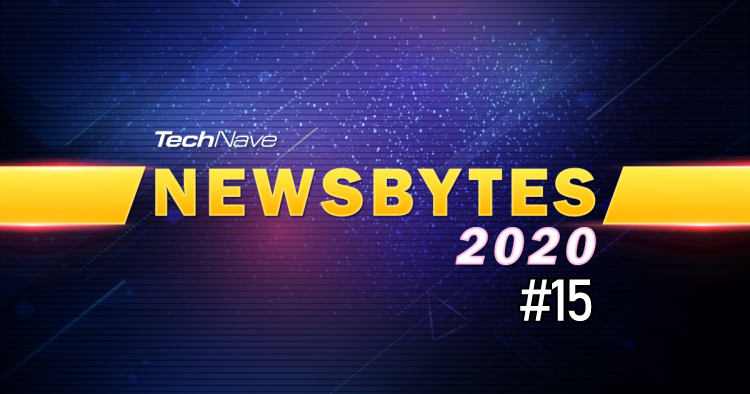 Welcome back TechNavers! For this edition of TechNave NewsBytes 2020 #15 we have Samsung about their TV innovations through the years, Huawei got 8 awards for their networking prowess and Shopee is going to be holding a Live Kpop Fest… online. Celcom rewarded their Game Hero finalists, Maxis rewarded their eKelas and Digi is offering SMEs another online option via their MyDigi Bazaar.
Intel announced their Hybrid processors, HP donated laptops, Yoodo's Gank team got into the Malaysia Book of Records, Fitbit has some Father's day deals and Shell has some promotions on their cashless payment options. edotco is offering job opportunities, Micron is planning a UV robot fest and Kaspersky has some GReAT ideas.
Nokia did a survey on 5G, eGG are doing the NBA 2K League and Snap announced some Snap Partner Summit highlights. Grab announced their Grab for Good report while for this issue of TechNave, the Special comes from unifi with tips to improve your home wifi performance. Check them out below.
Looking Back on Samsung's TV Innovations Over the Years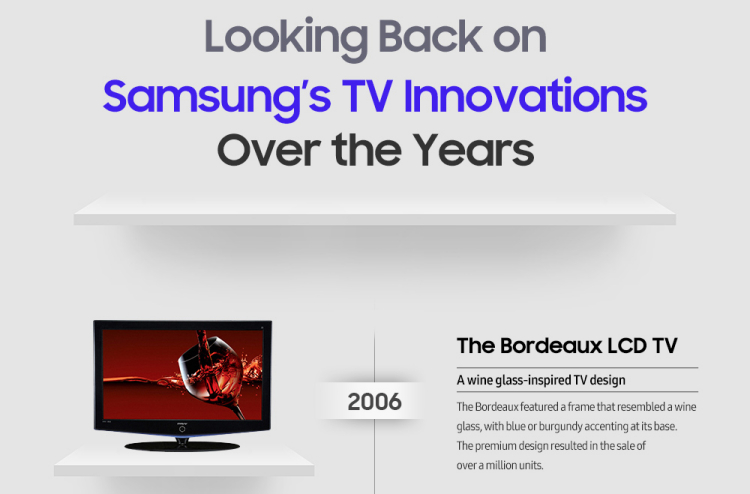 When it comes to setting new standards in performance, Samsung's 8K AI upscaling technology has equipped the company's TVs to provide truly captivating viewing experiences. Likewise, 'The Wall' – the first ever modular display with MicroLED, capable of expanding to a size of hundreds of inches – provided a snapshot of what the future holds for display technology. In terms of design and lifestyle leadership, a host of Samsung solutions including 'The Serif', 'The Frame' and 'The Sero' have set new benchmarks for how your TV might look and interact.
Check out the infographic at their site for more details.
Huawei wins 8 Awards at Interop Tokyo 2020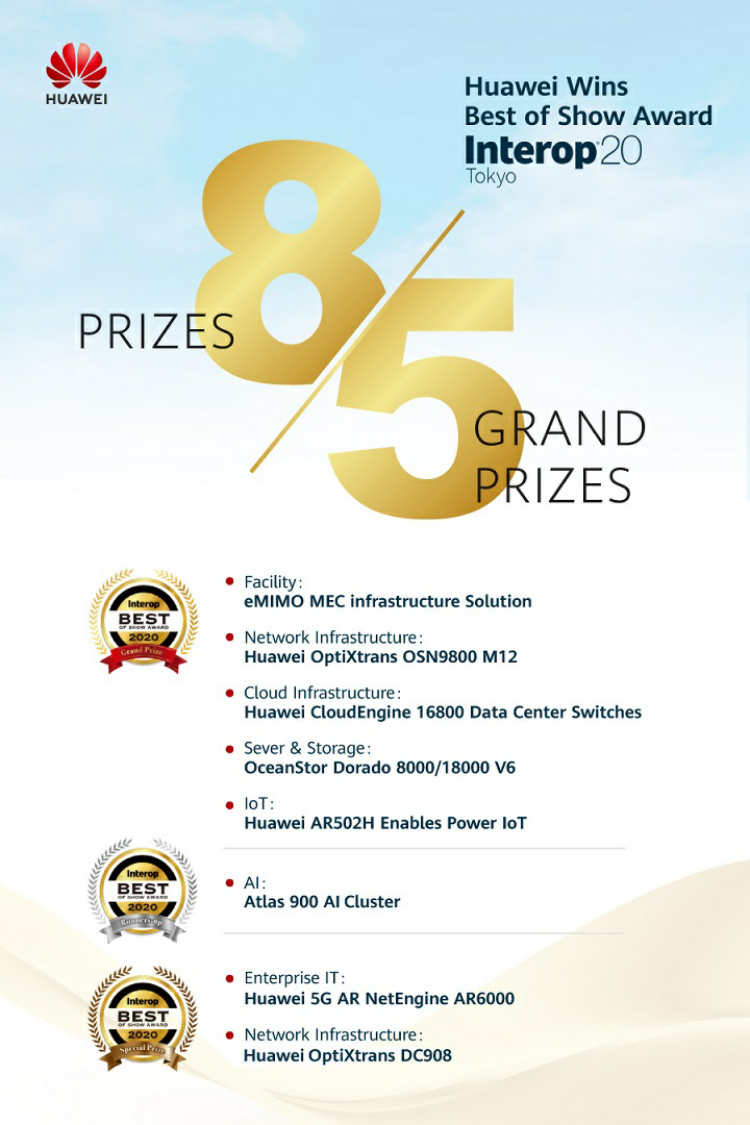 At Interop Tokyo 2020, the largest ICT exhibition in Japan, Huawei recently won eight awards for its innovative products and solutions including five grand prizes.
Huawei received the following awards at Interop Tokyo 2020:
Grand Prize in Network Infrastructure: OptiXtrans OSN 9800 M12, the industry's first super C-band transmission product.

Grand Prize in Cloud Infrastructure: CloudEngine 16800 data center switch, the industry's highest-density 400 GE line card for data centers in the AI era.

Grand Prize in Server and Storage: Huawei's next-generation all-flash storage OceanStor Dorado 8000/18000 V6, oriented to core production and transaction scenarios, and continuously setting performance, reliability, and intelligence benchmarks.

Grand Prize in IoT: Huawei edge computing gateway AR502H.

Grand Prize in Facility: The eMIMO edge computing facility solution.

In the AI category, the industry-leading Atlas 900 AI cluster is the only award-winning product.

Special Prize in Enterprise IT: Huawei 5G AR NetEngine AR6000.

Special Prize in Network Infrastructure: Huawei OptiXtrans DC908, an intelligent Data Center Interconnect (DCI) product with a single-fiber capacity of 88 Tbit/s and AI-enabled O&M.




Shopee Live Kpop Fest kicks off on 10 June, with exclusive free screening of KCON:TACT 2020 Summer from 20 to 26 June, partners with CJ ENM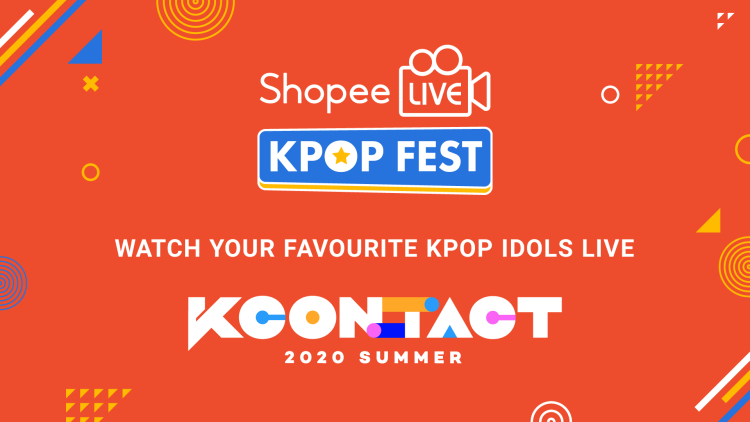 Shopee recently partnered with CJ ENM to bring KCON, the world's largest Korean culture festival, online for the first time. KCON is a highly-anticipated annual event for Kpop fans across the globe, entering its ninth year of bringing the ultimate Korean culture fan experience worldwide including the US, Japan, and Thailand. It will go online for the first time in Southeast Asia and Taiwan, with Shopee as the official live stream partner for the KCON:TACT 2020 Summer concert. This partnership will see Shopee air live performances, concerts, and more from KCON:TACT 2020 Summer for free to users on Shopee Live.
KCON:TACT 2020 Summer will be the highlight of Shopee Live Kpop Fest, which will kick off on 10 June. Launched in collaboration with CJ ENM, the festival aims to meet growing demand for online entertainment amid social distancing measures in the region. Popular Kpop groups will also make special appearances on Shopee Live, while Shopee users can enjoy daily Kpop themed streams and challenges.
From 10 to 26 June, avid Kpop fans can look forward to a wide range of live streams and challenges daily at Shopee Live Kpop Fest, including:
Exclusive appearances by popular Kpop idols, WJSN and Weki Meki on Shopee Live at 8PM (GMT +8) on 10 and 15 June respectively. Users can enjoy first-hand access to the groups with exciting performances, interviews, games, and more in each stream.

Daily Kpop themed challenges for fans to show off their knowledge, recreate iconic Kpop looks, and more. The best fans stand to win attractive prizes such as vouchers and signed merchandise from their favourite idols.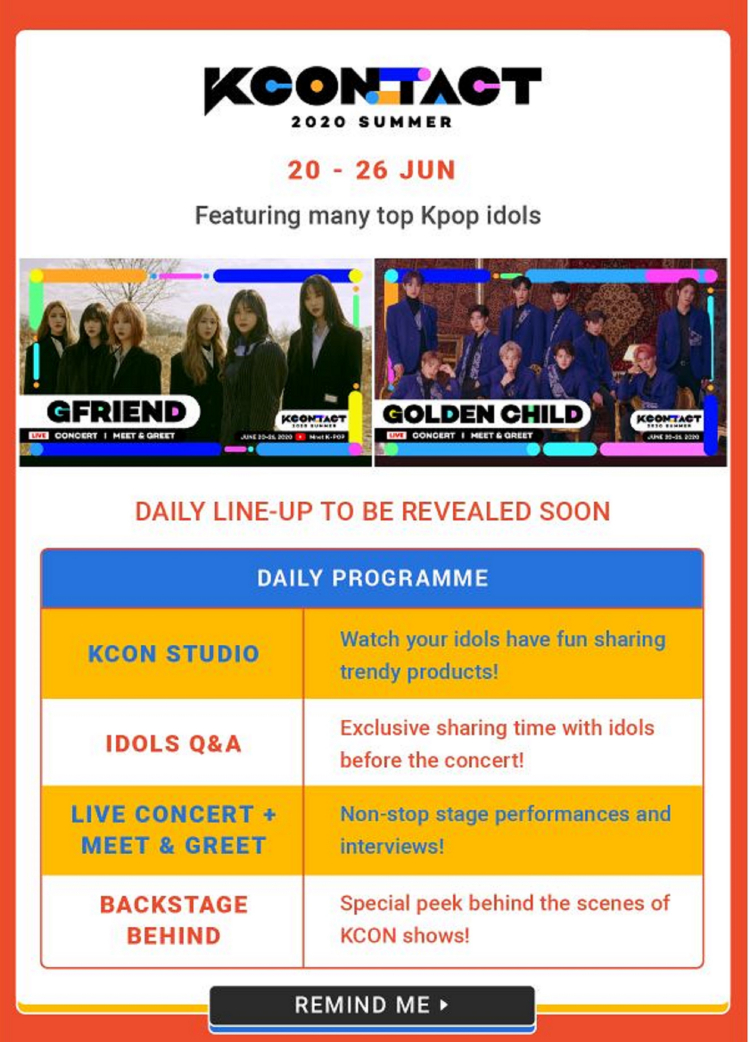 Shopee will mark the finale of Shopee Live Kpop Fest by screening KCON:TACT 2020 Summer on Shopee Live from 20 to 26 June. Shopee users and Kpop fans can look forward to seven consecutive days of non-stop entertainment, including live concerts and interviews by some of the biggest Kpop stars in the world.
Stay tuned for more updates on KCON:TACT 2020 Summer and Shopee Live Kpop Fest at their site.
In related news, the National Kidney Foundation (NKF) of Malaysia has recently joined forces with Shopee to raise funds for NKF's underprivileged kidney failure patients. The collaboration between Malaysia's first NGO to offer haemodialysis treatment and the no.1 e-commerce platform in Malaysia will enable Shopee users to donate to NKF and support the fundraising effort.
Malaysians can now click on ShopeePay in their Shopee app, scan the QR code on NKF's website and donate their preferred amount − with all proceeds donated directly to NKF Malaysia.
Celcom rewards Game Hero – Ghost Force finalists with RM50000 cash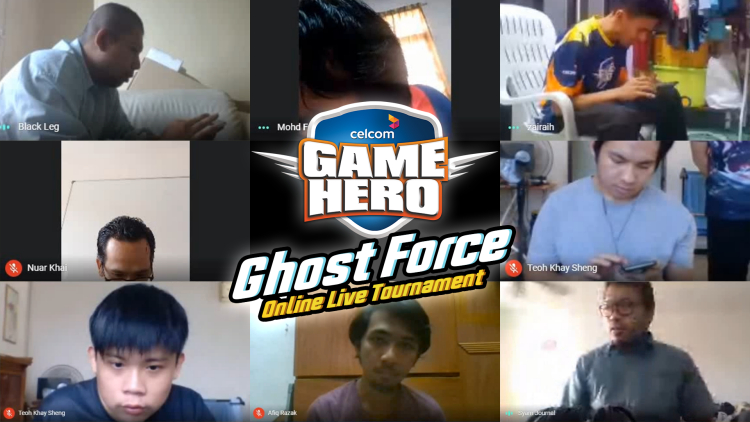 Celcom Axiata Berhad rewarded more than 15 finalists of Celcom Game Hero – Ghost Force, the eighth instalment in Malaysia's largest mobile game tournament with a total of RM50,000 cash prizes, recently.
In a final show-down hosted online, 40-year-old Selamat Abd Rahim from Johor beat other finalists with an impressive top score of 113220 points and took home the grand cash prize of RM10,000.
The first runner-up for Celcom Game Hero – Ghost Force, was the returning seasoned champion Teoh Kay Sheng, who took home RM7,000 cash prize after scoring 82620. In third place was 31-year-old Mohd Farhan Hassan from Kelantan, claiming the cash prize of RM5, 000, with a total points of 78740. Meanwhile, finalists who were ranked 4th-6th places were awarded RM3, 000 each, while the other finalists were given RM1, 000 each.
The online mobile game tournament will continue with Celcom's ninth installation of Game Hero – "Summer Games 2020", with its arcade style themed game, where expert to novice players can easily compete to be the best and claim the most golds for their country! The latest edition offers variety of sporting challenges, and cash prizes for mobile gamers to bring home.
For more information on Celcom Game Hero's ninth mobile tournament – 'Summer Games 2020', visit their site.
Maxis eKelas demonstrates impact on academic performance with new Anugerah Gemilang recipients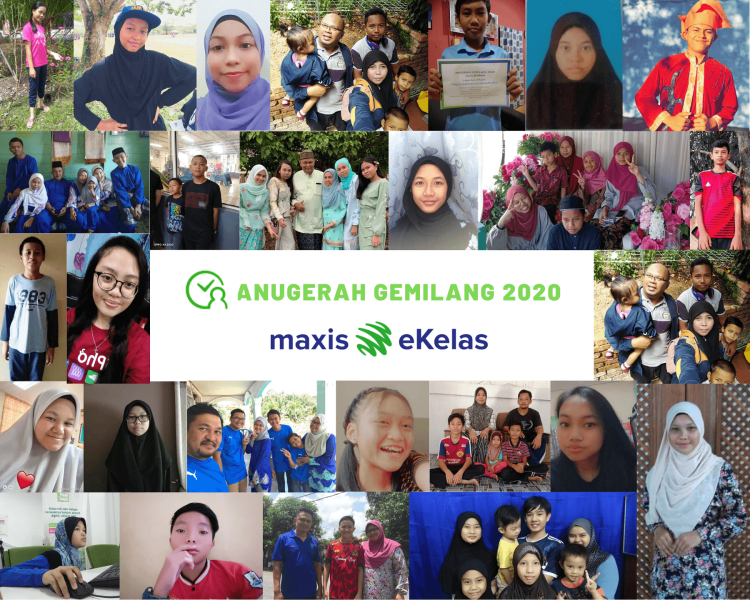 Maxis eKelas continues its steady progress as a programme that aims to improve the academic performance of students in rural communities. Recently, Maxis awarded 75 most improved eKelas students with its Anugerah Gemilang (student grant award) for 2019, triple the number of recipients from last year.
To date, Maxis eKelas is being delivered at 80 Pusat Internet located across 10 states in Malaysia with 14,000 students now connecting through eKelas portal. eKelas is also now expanding into schools, with 23 schools joining the programme last year with a target to reach out to an additional 50 schools this year. Maxis eKelas is run at Malaysian Communications and Multimedia Commission's (MCMC) Pusat Internet, which serve as digital hubs for communities in underserved areas.
Launched in August 2017, Anugerah Gemilang is a Student Grant scheme under the Maxis eKelas programme, aimed at motivating and inspiring students to achieve their academic goals. To qualify for the award, eKelas students, in their school examinations, must achieve a minimum of one grade improvement in two or all three of the subjects taught in eKelas. This entitles them to receive RM600 and RM1,200 for those improvements respectively. The cash grant is then channeled to the recipients' Skim Simpanan Pendidikan Nasional (SSPN) or National Education Savings Scheme accounts.
Pusat Internet Kodiang, Kedah, which started to deliver eKelas to students in its community just recently in mid-2019, had one the highest number of recipients for the grant. One of its students and award recipients, Mohamad Aimin Bin Nik Mohamed from SMK Tunku Bendahara, Kodiang, who achieved 7As in his 2019 SPM, said, "I am very thankful for eKelas which has helped a lot in my revision and studies."
Mohamad Aimin's mother, Puan Zainab bt Majid said, "I am very happy that Maxis introduced the eKelas programme to our community here. My son joined the programme to get additional support as he was sitting for SPM last year. eKelas has really helped him to understand his subjects better."
Pengiran Reoylinston anak Romingstone, a Form One student who hails from Kampung Quop, Kuching, and one of six eKelas students from the small village who receive the grant, was thrilled to hear the good news. "I like learning with eKelas because I can hold discussions with friends and follow live tutorials by the teachers. Other than that, I can share knowledge as well as exchange ideas whenever we discuss things with my group."
eKelas is Maxis' flagship community programme that champions digital learning for students in rural communities. Students are exposed to experiential learning through a combination of live tutorials, group learning and competitions, as well as access to digital content on the eKelas portal. Maxis eKelas has also been recognised by the Ministry of Education as an initiative under its Highly Immersive Programme (HIP), where students are eligible to collect co-curricular marks from their participation in eKelas.
Digi supports small local businesses with MyDigi Bazaar
Digi Telecommunications Sdn Bhd (Digi) is inviting small local businesses to be part of MyDigi Bazaar, a newly introduced category under MyDigi Rewards. MyDigi Bazaar is an initiative to connect small businesses to Digi's 11 million strong subscriber base, allowing them to list their products and services on the MyDigi app as an alternative marketing platform to reach a larger audience.
All categories of businesses are eligible to apply, including food and beverage, grocery suppliers, apparel distributors, and even business service providers are welcome to list on MyDigi Bazaar without having to pay commissions or listing fees. This allows smaller businesses the opportunity for their brands to be discovered by new customers across Malaysia without having to invest in an online presence.
Once successfully registered to be a merchant on MyDigi Bazaar, these businesses will get to list their selection of products or services on MyDigi app under the MyDigi Bazaar category, which is featured on the MyDigi Rewards home page. Customers who are interested to purchase from the any of these merchants will be directed to download a voucher with a unique code, and subsequently be connected directly to the merchant's WhatsApp to place their order. The final sales transaction, including transfer of payment and delivery arrangements are strictly between the customer and the merchant.
Interested parties with products, services or content can learn more about MyDigi Bazaar at their site.
Intel launched Hybrid Processors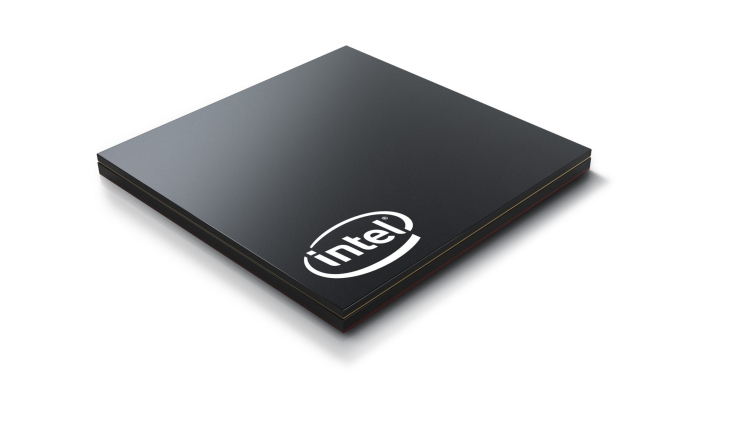 In June 2020, Intel launched "Lakefield," Intel Core processors with Intel Hybrid Technology. The processor leverages Intel's Foveros 3D packaging technology and featuring a hybrid CPU architecture.
Recently, Intel launched Intel® Core™ processors with Intel® Hybrid Technology, code-named "Lakefield." Leveraging Intel's Foveros 3D packaging technology and featuring a hybrid CPU architecture for power and performance scalability, Lakefield processors are the smallest to deliver Intel Core performance and full Windows compatibility across productivity and content creation experiences for ultra-light and innovative form factors.
Why They're Great for Innovative PC Form Factors: Intel Core processors with Intel Hybrid Technology deliver full Window 10 application compatibility in up to a 56% smaller package area for up to 47% smaller board size[i] and extended battery life, providing OEMs more flexibility in form factor design across single, dual and foldable screen devices while delivering the PC experiences people expect. They are also:
The first Intel Core processors shipping with attached package-on-package (PoP) memory, further reducing board size.
The first Intel Core processors to deliver as low as 2.5mW of standby SoC power–an up to 91% reduction compared to Y-series processors—for more time between charges[ii].
The first Intel processors to feature native dual internal display pipes, making them ideally suited for foldable and dual-screen PCs.
When You Can Get It: Two announced designs powered by the Intel Core processors with Intel Hybrid Technology and co-engineered with Intel include the Lenovo ThinkPad X1 Fold, the first fully functional PC with a folding OLED display unveiled at CES 2020 and expected to ship this year, and the Intel-based Samsung Galaxy Book S expected in select markets starting in June.
About Key Features & Capabilities: Intel Core i5 and i3 processors with Intel Hybrid Technology leverage a 10nm Sunny Cove core to take on more intense workloads and foreground applications, while four power-efficient Tremont cores balance power and performance optimization for background tasks. The processors are fully compatible with 32- and 64-bit Windows applications, helping reach new heights for the thinnest and lightest designs.
Smallest Package Size, Enabled by Foveros: With Foveros 3D stacking technology, processors achieve a dramatic reduction in package area – now only a miniscule 12x12x1 mm, approximately the size of a dime – by stacking two logic dies and two layers of DRAM in three dimensions, also eliminating the need for external memory.
Hardware-Guided OS Scheduling: Enabling real-time communication between the CPU and the OS scheduler to run the right apps on the right cores, the hybrid CPU architecture helps deliver up to 24% better performance per SOC power[iii] and up to 12% faster single-threaded integer compute intensive application performance[iv].
More than 2X Throughput on Intel UHD for AI-Enhanced Workloads[v]: Flexible GPU engine compute enables sustained, high-throughput inference applications—including AI-enhanced video stylization, analytics and image resolution upscaling.
Up to 1.7X Better Graphics Performance[vi]: Gen11 graphics delivers seamless media and content creation on the go—the biggest leap in graphics for Intel processor-based 7-watt systems. Convert video clips up to 54% faster[vii], and with support for up to four external 4K displays, immerse in rich visuals for content creation and entertainment.
Gigabit Connectivity: With support for Intel® Wi-Fi 6 (Gig+) and Intel LTE solutions, experience seamless video conferencing and streaming online.
HP Malaysia donates laptops to support students in need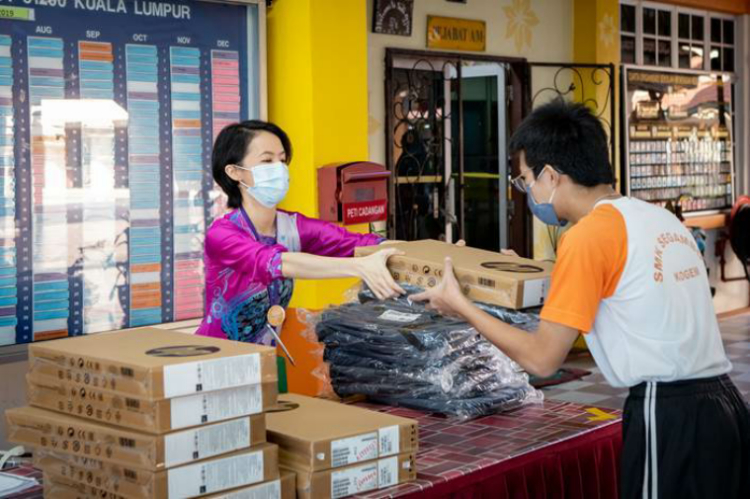 HP Inc. Malaysia and Teach For Malaysia (TFM) gathered today at SMK Segambut to donate 30 units of HP 14 laptops that will go towards students from B40 families. Another 30 units of the HP 14 laptop will be donated to students from SMK Tengku Ampuan Jemaah by next week. The donation by HP Malaysia aims to empower students with technology to support their learning from home journey.
The donation is part of HP Malaysia's #iMovewithHP campaign that aimed to bring the online community together to give back and help students lack access to technology to continue learning from home. Through a partnership with local personalities who challenged their followers to learn a new skill and share their new skill on social media with #iMovewithHP. This combined community effort saw HP Malaysia receive 393 posts over 3 weeks, allowing HP to donate a total of 60 units of laptops to students in need through Teach For Malaysia.
Yoodo Gank is Malaysia Book of Record's "First Team to Win PUBG MOBILE Tournament at Southeast Asia Level"
Yoodo Gank – Yoodo's Player Unknown's Battlegrounds (PUBG) MOBILE Esports team, have etched their names in gaming history by clinching the official national record title of "First Team to Win PUBG MOBILE Tournament at Southeast Asia Level".
Yoodo Gank now enter the Malaysia E-sports National Records after being conferred the prestigious award by the Malaysia Book of Records. The record was set following the team's epic performance at the recently concluded PUBG MOBILE Pro League (PMPL) 2020: Southeast Asia.
Yoodo Gank is made up of four young Malaysian gamers, ManParang (Aiman Amirul Bin Mohd Sahid) – Team Captain, Draxx (Abdul Azim Ikromi Abdul Rashid) – Fragger, Fredo (Ahmad Fuad Razali) – Rusher and Jumper (Muhamad Izzrudin Hashim) – Scout.
On the way to their record setting performance, the team beat out 15 of the region's best teams – including teams from Thailand, Indonesia, Vietnam, Cambodia, The Philippines and Malaysia. By the end of the competition, they had racked up a total of 284 points from 126 kills and 5 chicken dinners.
Fitbit offers Father's Day promos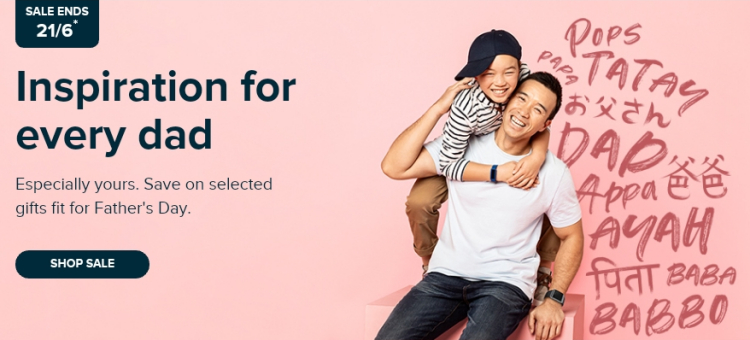 This Father's Day, Fitbit is having a nationwide promotion from now to 21 June to recognize our dads who always give their all. Select from a wide array of fashionable Fitbit devices that are on sale, such as the Ionic, Versa 2, Versa Lite, Charge 3, Inspire series trackers, and Aria 2.
Browse through your choices on the Fitbit Flagship Store on Lazada and save up to RM200 on that something special for the men in our lives. Promotions are also available via All IT, Best Denki, Foto Flash, Harvey Norman, Timekeeper, and TMT.
Some of the discounted Fitbit devices are as below:-
Fitbit Ionic - MYR1,098 (RRP: MYR1,298)

Fitbit Ionic (Adidas Version) - MYR1,198 (RRP: MYR1,398)

Fitbit Versa 2 - MYR898 (RRP: MYR998)

Fitbit Versa 2 Special Edition - MYR968 (RRP: MYR1,068)

Fitbit Versa Lite - MYR648 (RRP: MYR768)

Fitbit Charge 3 - MYR598 (RRP: MYR728)

Fitbit Charge 3 SE - MYR698 (RRP: MYR838)

Fitbit Inspire HR - MYR398 (RRP: MYR468)

Fitbit Inspire - MYR298 (RRP: MYR348)
Shell Malaysia encourages cashless payments through extra rewards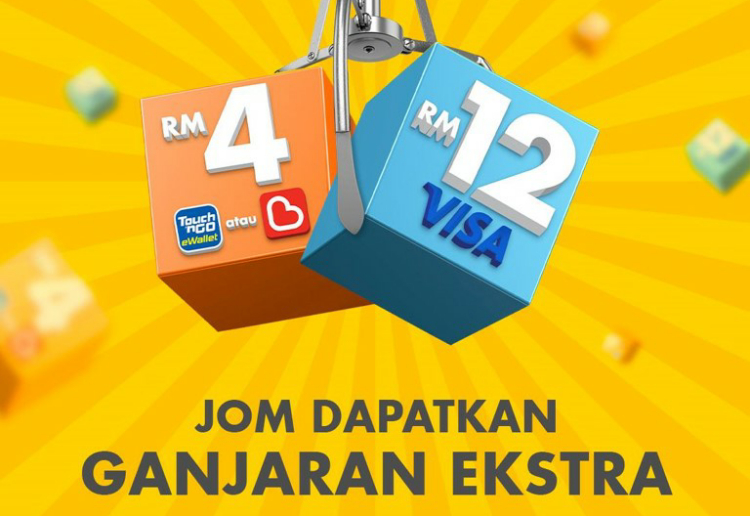 Shell Malaysia is giving customers one less thing to worry about by encouraging cashless payments for a quick and safe experience when they fuel-up in this new normal. From 15th June until 26th July 2020, customers who opt for cashless payment methods at Shell stations nationwide will also receive "Ganjaran Ekstra" through cashback and fuel rebates.
As the effort to break the chain of COVID-19 infection continues, Malaysians are taking precautionary measures such as practicing social distancing, putting on face masks and wearing gloves for extra protection. Cashless payment is another way to lessen the risk of exposure. At Shell, we want to ease the worries of Malaysians through cashless payment options such as debit cards and e-wallet payment options at Shell stations nationwide. Cashless payment users will also be enjoying rewards when they fuel up at Shell.
Customers who use debit cards and e-wallets to purchase fuels or Shell Select items at Shell stations during the campaign period will receive extra cashback and fuel rebates. To participate, just head to the nearest Shell station and fuel up with the following cashless payment methods:
Visa Debit Card ~ For six weeks from 15th June to 26th July, customers who spend a minimum of 3x RM40 per transaction via any Visa debit card will stand a chance to win RM12 Shell fuel rebates. Registration of the first transaction is required. For more information, please visit www.shell.com.my/ganjaranekstra.

Touch 'n Go eWallet ~ For four weeks from 15th June to 12th July, customers who spend a minimum of RM40 per transaction via Touch 'n Go eWallet will receive RM4 cashback after 3 working days.

Boost eWallet ~ For two weeks from 13th July to 26th July, customers who spend a minimum of RM40 per transaction via Boost eWallet will receive RM4 cashback after 3 working days.
For more information on Shell's initiatives, please visit their site.
edotco Malaysia to offer employment opportunity via COVID Care programme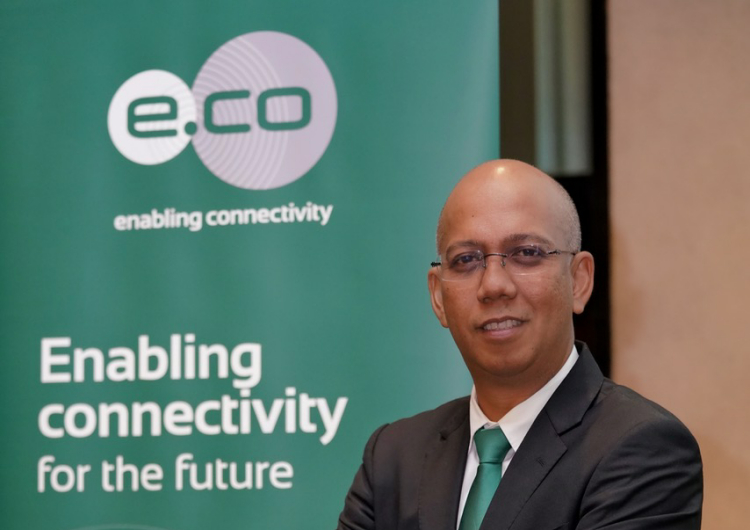 edotco Malaysia recently announced the launch of COVID Care, a unique human resource programme initiated specifically to provide employment opportunities for workforce who lost their job, and fresh graduates who find it difficult to get their first jobs due to COVID-19. This programme, which is birthed out of concern to help the socio-economy of the nation, provides a bandwidth for the company to offer employment with an initial contract period of up to one year.
The candidates will be matched to job scopes that best match their qualifications and experience. These hires may be offered a permanent position beyond their contracted period, depending on their performance and availability of suitable roles in the company.
More information on COVID Care is available at their site.
Micron Launches Robot Design Challenge to combat the spread of COVID-19
Micron Technology, Inc. a global leader in memory and storage solutions, today announced the UV Robot Design Challenge to address the growing need for reliable, low-cost ultraviolet (UV) light robotic solutions that can help automate disinfection and potentially combat the spread of COVID-19 and other diseases. UV germicidal irradiation (UVGI) has been shown to destroy the RNA in viruses and can help mitigate the transmission of microbes, which can remain active on surfaces for prolonged periods of time.
The Micron-led challenge invites individuals or teams of aspiring engineers, inventors and professionals in robotics to design a complete solution through a collaborative, open-source approach. As part of the project, Micron will provide access to mentors with skills and expertise to consult on design concepts.
Additionally, the Micron Foundation has already partnered with a select group of leading universities from around the world to join the challenge. Students from the universities are encouraged to participate and apply their creativity, innovation and engineering principles toward social stewardship.
Micron's UV Robot Design Challenge builds on the company's earlier pledge to commit $35 million, including a Micron Foundation relief fund of $10 million to help those disproportionately affected by COVID-19. This pledged amount also includes increasing employee gift matching, introducing financial assistance for team members through grants, providing in-kind support by accelerating payments to small business suppliers, and donating facilities and supplies for emergency medical response. Check out their site for more details.
In related news, Micron have released their 5th annual sustainability report as well.
GReAT Ideas. Powered by SAS: Kaspersky launches an online series of high-calibre threat talks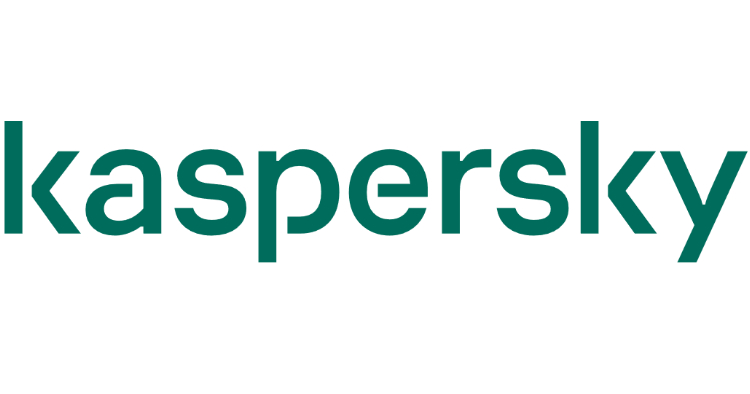 Kaspersky is kicking off a series of online talks, created to present knowledge and the latest cybersecurity findings from the comfort of your own home. The first event is set to take place on 17 June, 2020. Hosted by GReAT – Kaspersky's Global Research and Analysis Team – which works on uncovering APTs, cyber-espionage campaigns, major malware, ransomware, and underground cyber-criminal trends across the world – the event will introduce the friendly atmosphere of a cybersecurity conference to the viewers at home. The online event is open to all threat intelligence professionals and enthusiasts around the world for free.
Dubbed as 'GReAT Ideas. Powered by SAS', this series of talks will provide the inside scoop on the inner workings of GReAT. Inspired by the regular team meet-ups held internally, as well as by the Security Analyst Summit's friendly atmosphere of exchanging knowledge, these events will empower viewers with information about the threat landscape. This includes details on the most recently found threat cases and techniques used in the cybersecurity world, directly from the GReAT experts.
The events will explore recent and freshly discovered APT cases, insights, custom in-house tools, real-world examples of using threat intelligence and Kaspersky products - along with much more. Each talk will include four 15 to 20-minute presentations on cutting edge tools, current projects and the most recent APTs discovered by GReAT.
The first "GReAT Ideas. Powered by SAS" will uncover the following topics:
- Linking attacks to threat actors: case studies
- Threat hunting with Kaspersky's new malware attribution engine
- Microcin-2020: GitLab programmers ban, async sockets and the sock
- The next generation IoT honeypots
Learn more about "GReAT Ideas. Powered by SAS" and register for the first online talk here.
New Nokia Research Reveals Biggest 5G Drivers For Enterprise IT and OT
Nokia recently announced new research highlighting 5G plans, expectations and the biggest 5G WAN and LAN drivers for businesses across key industries in the US and UK. The study, which was conducted in partnership with Parks Associates and surveyed over 1,000 IT decision-makers, covered key enterprise segments including energy, manufacturing, government/public safety, and automotive/transportation.
Results reveal that two thirds of participants surveyed (65%) are familiar with 5G, and one third (34%) report they are already using 5G and are highly satisfied with the service. While nearly half (47%) of IT decision-makers say their organizations have already started planning for 5G, others are waiting for more widespread 5G availability (54%), and nearly one third (30%) reported they would also like to better understand the value of 5G before developing a strategy to use it in their organization.
The research also identified video as the 'killer app' for 5G across verticals and different business sizes, with 83% finding it compelling and 48% citing 5G-enhanced video monitoring as a near-term (0-4 years) opportunity. Respondents can readily grasp the additional value that 5G can bring to video, with 83% finding video alerts such as detecting and recognizing who is on premise as valuable capabilities. Video was followed by remote-controlled machinery with 77% of participants interested, and connected cars at 73%.
Survey finds 65% of IT decision-makers are aware of 5G, one-third are using it today and 47% have started their 5G planning

Businesses identify video as most attractive 5G WAN and LAN applications, with 83% finding it appealing and 48% citing 5G-enhanced video monitoring as a near-term opportunity

Survey revealed 61% of businesses would look to a mobile operator for direction when planning 5G services

Energy and manufacturing firms show the highest awareness of 5G, and are exploring its potential for advanced WAN/LAN use cases including infrastructure maintenance, remote machine control, and cloud robotics.

Over half of respondents (55%) find immersive experiences (5G-enabled AR or VR) appealing. Even before the COVID-19 outbreak, 52% of professionals found 5G AR/VR for employee training appealing. Over two thirds (67%) of education respondents found the ability to provide access to interactive education experiences as appealing.

77% of companies that already use connected equipment find 5G-enabled remote control machinery appealing; and 82% of respondents who already use cloud robotics today find the concept of 5G-enabled cloud robotics highly appealing.

Among organizations that use vehicles, 74% found connected vehicles using 5G appealing. Across industries, Nokia found that 5G holds the most appeal where the vehicles are being used for safety and security purposes – such as monitoring premises and public safety – or for transporting paying customers.

Fixed Wireless Access (FWA)is the top use case for small and medium-sized business, 73% of whom show a strong interest in FWA if cost and performance can match their existing wired broadband service.
eGG Network to Air First Southeast Asia Linear Telecast of NBA 2K League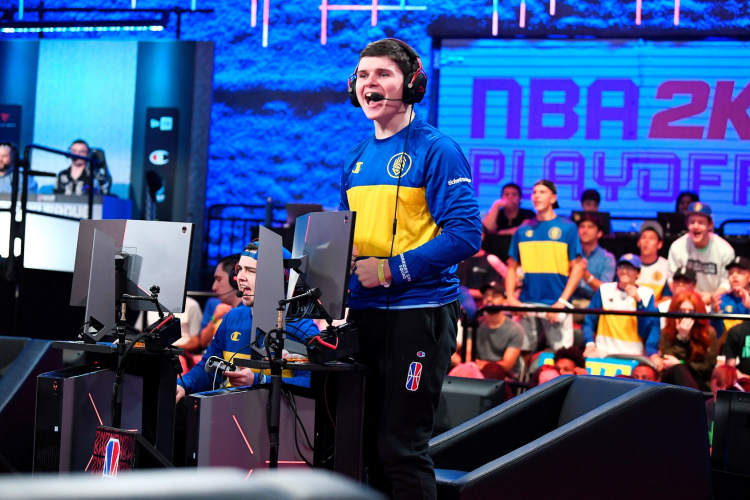 Basketball fans who have missed seeing dunks and three-pointers can now tune into eGG Network to catch the world's best NBA 2K players compete in the NBA 2K League.
The NBA 2K League is a joint venture between the NBA and NBA 2K game publisher Take-Two Interactive Software, Inc. and is the first official esports league operated by a U.S. professional sports league. Included among the 23 teams that compete in the NBA 2K League are T-Wolves Gaming (2019 NBA 2K League Champions), 76ers GC (2019 Finals runner-up) and the Gen.G Tigers of Shanghai, the league's first team from outside of North America.
Fans in Malaysia, Singapore, Thailand, Philippines, Indonesia, Myanmar and Australia can catch the highest-tier of NBA 2K League action on eGG Network.
The NBA 2K League tipped off on Tuesday, May 5 with at least six weeks of remote gameplay and matches played in a best-of-three game format during remote competition. Matches will be broadcast on eGG Network beginning with Week 6 of its regular-season competition and will continue through the NBA 2K League Finals. eGG Network will also air the NBA 2K League's three in-season tournaments: THE TIPOFF, THE TURN and THE TICKET. The remainder of the 2020 season schedule and structure, including the dates of the tournaments, Playoffs and Finals, will be shared as information becomes available.
Get the latest schedule and news for the 2020 NBA 2K League season on eGG Network's Facebook and Instagram. Find out where to watch at their site.
Snap Partner Summit highlights
Recently Snap Inc., the company behind camera messaging app Snapchat, hosted its 2nd ever Snap Partner Summit virtually, which saw numerous exciting announcements made.
Here are the highlights from the Snap Partner Summit:
Action Bar, Places, Topics, and Story Replies ~

A new way of navigating Snapchat and additional features to Snap Map and Snap Stories

Snap Inc. Announces New Camera and Augmented Reality Experiences ~

Local Lens allows Snapchatters and their friends to step into a virtual space together to decorate nearby buildings in their neighbourhood.

Snap Inc. Launches Wellbeing Features to Support Snapchatters ~

New partnership with Headspace, a global leader in meditation and mindfulness on new tools, to empower Snapchatters to support friends struggling with social and emotional wellbeing

Snap Inc. Announces New Developer Products and Partnerships Across Snap Minis, Snap Kit, Bitmoji and Snap Games ~

New developer products and partnerships, offering developers new ways to easily build with Snapchat
Grab launches new programme to help small businesses grow through digital economy in the 'new normal'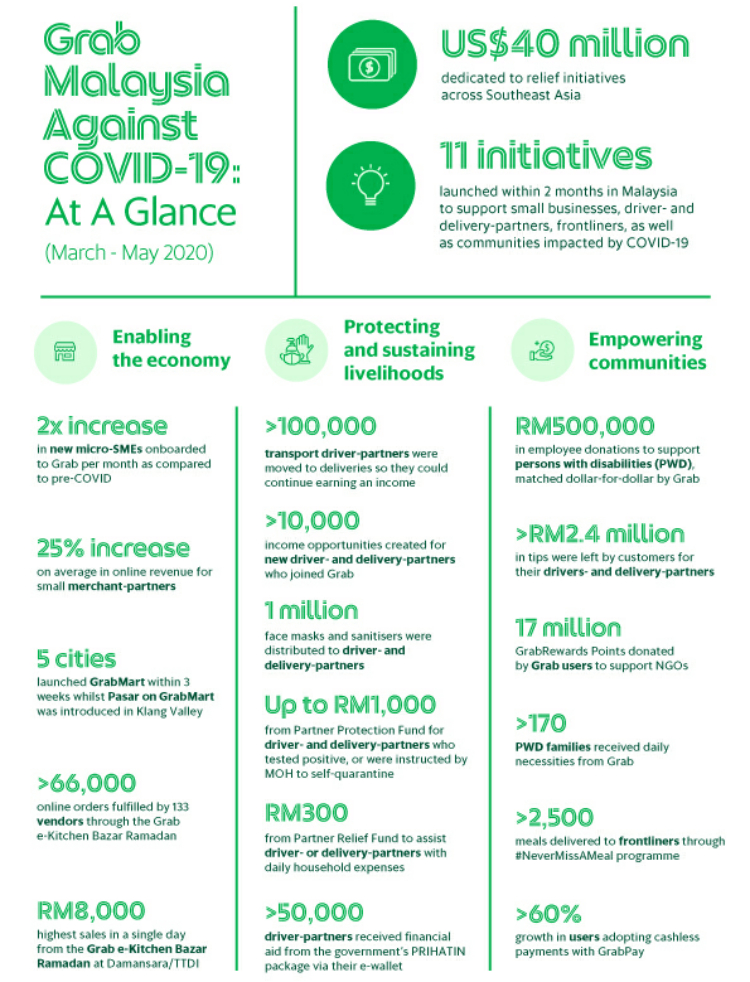 Grab recently shared the second edition of the Grab for Good: Social Impact Report that focuses on COVID-19's impact and Grab's across Southeast Asia. In Malaysia, through the different initiatives to mitigate the impact of the pandemic on businesses, gig workers and communities, Grab saw over 10,000 individuals join the gig economy and two times more merchants move their business online.
As the country accelerates towards greater digitalisation in the post COVID-19 world, Grab will be introducing the Grab Digital Small-Biz (GDS) programme aimed at helping small businesses adapt to the new normal. This programme includes tools and initiatives that help offline businesses transition online, and help those already on the Grab platform expand their visibility and adapt their operations to an increasingly digital world.
Between March and April 2020, Grab committed over US$40 million to partner relief efforts and rolled out over 100 initiatives regionally to mitigate the impact of the pandemic on our partners and communities. In Malaysia, Grab rolled out 11 initiatives to support small businesses, driver- and delivery-partners, frontliners, as well as communities impacted by COVID-19.
Through initiatives to help traditional and offline businesses make the shift online, 133 traditional Ramadan bazaar vendors to an online platform, who were able to fulfill more than 66,000 orders through the Grab e-Kitchen Bazar Ramadan. Grab also expanded GrabMart to 5 cities across Malaysia within 3 weeks to bring on board more types of businesses - pharmacies, florists, grocery stores etc. - and to create more earning opportunities for delivery-partners.
The GDS programme aims to facilitate the digitalisation of small businesses - either by giving them a digital shopfront on the Grab platform or through e-payments integration. It also aims to address the needs of small businesses that are already on the Grab platform. Key components of the programme include:
Lower GrabExpress Prices: The new non-peak pricing plan, that is being developed, is targeted towards helping small businesses navigate this new normal with more affordable delivery services.

Supporting Local Heroes: To continue our support for the local heroes, Grab will further provide free advertisement and support to create personalised ads for small businesses and to feature them on the most prominent spaces within the app for free. For example, Grab merchants across the region, who purchased banner ads on the GrabFood homepage saw a 300% return on advertising spend.
GrabMerchant Portal: An all-in-one, self-serve merchant platform for business owners to help grow their customer base and optimise their operations while keeping costs in check. Grab is also working towards creating a web portal format, where merchants are able to gather insights on their sales, operations and customers' purchasing habits to evaluate and manage their businesses effectively.
Remote GrabPay Link: Grab is enabling offline businesses to embrace e-commerce by helping them accept payment online through a Remote GrabPay Link. Merchants will receive a URL to accept payments, enabling customers to make a cashless payment while earning them GrabRewards points. This builds on an earlier programme by Grab which helped many merchants who depended on social media and instant messaging platforms to sell their products to still be able to receive payments conveniently and seamlessly.
Nearby Merchants on GrabPay: The feature aims to increase businesses' discoverability and drive more foot traffic to their physical stores when movement restrictions ease. From Q3 2020, Grab users will be able to view merchants near them through the 'Nearby Merchants' section on the Grab app. Businesses can choose to push promotions via the Grab App to customers who are nearby to encourage spending at their stores.
Grab is also committed to actively working with government agencies to ensure that traditional ecosystems are not left behind in this period of transformation and to help realise the vision behind PENJANA. This includes:
Shop Malaysia Online: Together with the government, Grab will be supporting new businesses on GrabFood and GrabMart with incentives. Through the initiative, Grab will invest in promotions and marketing campaigns to promote small businesses.

DesaMall: Piloting an initiative with the Ministry of Rural Development (KPLB) via eLokal's DesaMall programme to help 5,000 rural entrepreneurs digitalise their business, sell their goods and earn income opportunities through GrabMart and GrabFood.

Inisiatif Digital Selangor-Grab: Bringing more market vendors, food hawkers and traditional grocery stores onto digital platforms. This will help accelerate the digital infrastructure of the state and drive new opportunities in the digital economy.
Special: tips to improve home wifi performance from unifi
There's nothing worse than being on an important conference call or watching your favourite Netflix show when suddenly you're disconnected because your Internet signal dropped. During these times, we're using more bandwidth-intensive applications and more home based Internet so it's understandable if we are experiencing some network related issues. To maximise home wifi connectivity and performance, here are a few specific recommendations and tips that you should try for a better experience.

1.What's the problem?

The first step is to identify the cause of the issue. There are many possible reasons for interrupted Internet, and three main factors include the placement of the router, the technology and the devices that are connected to it. An easy way to troubleshoot Wi-Fi problems from the comfort of your own home is via EasyFix Smart Diagnosis. EasyFix can help to identify any potential fault and recommend solutions to optimize your unifi connection. Here's your guide on how to use Easyfix.

2.Know the "Deadzones"

A deadzone is an area within your home, apartment, office, or any other area that's supposed to be covered by Wi-Fi. When you try to connect, however, your device registers no signal. It may seem obvious, but the location of your Wi-Fi router has a big impact on the strength of its signal. Ensure that Wi-Fi router is best positioned in your house in a high, unobstructed location and avoid placing between walls. Placing your router too close to materials like concrete or brick can limit its ability to broadcast to the rest of your home and potentially create deadzones. Physical distance is also a factor in router installation as the further you are from the router, the weaker wifi signal you will experience.

3.Keep your router away from obstacles

WiFi signals can be partially absorbed or even completely blocked by various obstacles and objects, including furniture, home appliances, decorative items such as mirror, aquarium, metallic surfaces, and even people. These WiFi blockers have especially negative effect on 5 GHz WiFi networks, because higher frequency signals don't penetrate solid objects nearly as well as lower frequency signals.

4. Switch the router to a different band

You may also want to check the band of your router. In simple terms, router bands are like lanes for network traffic. If you have a dual-band router, you'll be able to route traffic to either network. Any device streaming HD video or online video games would prefer the use of a 5 GHz network. This provides faster Internet speed with less interference. A dual-band router allows you to switch between two frequency: speed and coverage.

5. Get a Wi-Fi extender or a mesh network

If you need to cover a larger distance, you can also look into getting a range extender. If the network has to cover an area larger than the router is capable of, you'll then need to consider using Mesh Wi-Fi. The mesh system aims to replace your router rather than just extending it. You will connect one node directly to your modem, then place one or more satellite nodes around your house. With unifi Mesh Wi-Fi, you can use the included app for more guidance, tips and tricks for the set-up process. Mesh Wi-Fi is available for purchase on the unifi site.

In order to maximise your unifi home internet performance, taking a few simple steps can be well worth it. A consistently slow internet connection does not just impact your productivity; it also wrecks your mood. these solutions are recommended to enable meaningful moments for work, home and play.
As we come to a close for issue #15 of TechNave Newsbytes 2020 we'd like to thank you for reading this far. As always, do let us know if you think your brand or press release should be in the next TechNave NewsBytes and stay tuned to TechNave.com