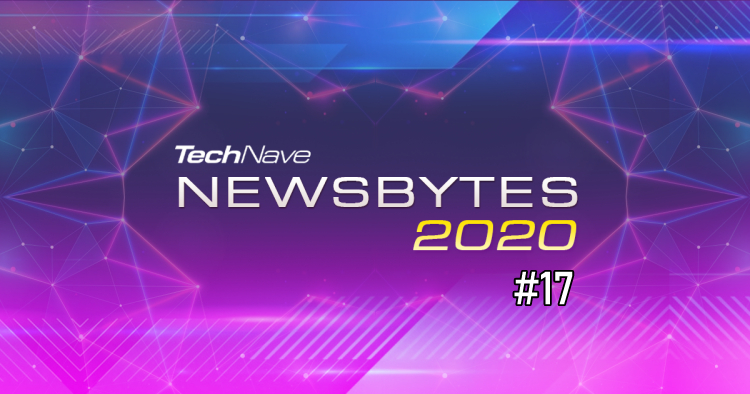 Welcome back TechNavers and NewsByters, in this issue of TechNave NewsBytes 2020 #17, Samsung showcased their Global Goals App and how their Galaxy S20 designers are making the smartphone experience more sustainable. Huawei showed off their first commercial self-driving 5G unmanned vehicle project in a smart hospital in Thailand along with their Huawei Share for usage amongst their devices like the Huawei P40 Pro, MatePad Pro 5G and MateBook X Pro.
Lenovo announced the World's first AMD Ryzen Threadripper PRO workstation, the Lenovo ThinkStation P620 and Shopee announced new initiatives to help Malaysian SMEs. MDEC weighed in with Startup and SME initiatives as well.
In the MISC Announcements we have Maxis about cloud adoption with solutions from Apple and Cisco, the Yoodo Stay At Home cup 2020, the Garmin Edge 130 Plus and Edge 1030 Plus GPS cycling computers and Alipay reveals their numbers for Q1 2020. Fave launched e-Cashback with MDEC, SOCAR-2-YOU expanded to Penang and JB, Mercedes-Benz Protection got launched along with YSEALI Boot Camp 2020.
This episode's special includes some tips from Samsung on how to work and play with the Samsung Galaxy Tab S6 Lite. Scroll down all the way to the bottom if you're interested.
SAMSUNG ANNOUNCEMENTS
The Samsung Global Goals App, at a Glance
As part of the ongoing partnership with the United Nations Development Programme (UNDP), Samsung created the education and donation-based Samsung Global Goals app so that Galaxy users can come together to support the Global Goals.
The app provides Galaxy users with the ability to learn more about each of the 17 Global Goals and how they impact communities around the world. Also, allowing you to take part in small actions to help address the issues that matter most to you. Check out the video to learn more about the Samsung Global Goals app and how you can get involved to help make the world a better place
Galaxy S20 Designers Discuss Making the Smartphone Experience More Sustainable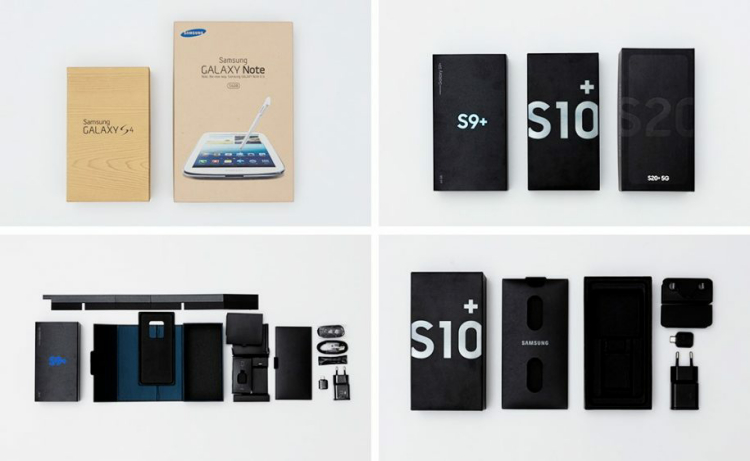 According to a 2018 report by the United Nations Environment Programme (UNEP) entitled "Single-Use Plastics: A Roadmap for Sustainability," unless the world improves its consumption patterns and waste management practices, by 2050, there will be roughly 12 million metric tons of plastic litter polluting landfills and the environment.
It's hard to overstate the urgency of this issue. Thankfully, people around the world, especially the younger generation, are realizing the importance of environmentally conscious consumption, and are adopting products and solutions that put the planet first. Samsung Electronics is deeply committed to this cause, and has taken steps to make its products as green as can be.
Read on to learn how, by reducing the use of plastics and vinyl in packaging, and by crafting phone cases from recycled materials, Samsung's designers are promoting a much more sustainable smartphone experience.
The evolution of Galaxy devices' packaging can be summed up with what could be called the three R's: reducing paper use by streamlining packaging's dimensions, replacing plastic with paper, and removing unnecessary components by simplifying packaging's structure. Adhering to these green values enabled Samsung to make the Galaxy S10+'s packaging 30g lighter than that of its predecessor.
The Galaxy S series' environmentally conscious packaging is the culmination of 10 years of hard work. Two thousand twelve's Galaxy S3 was the first device in the series to feature recycled material in its packaging. The next year, Samsung officially introduced its first environmentally conscious mobile packaging, created using discarded paper, with the Galaxy S4. The Galaxy S5 and more recent entries in the series have added even more environmentally conscious elements to the mix, including biodegradable vinyl1 and petroleum-free soy ink.
To further minimize waste, the plastic films that were used to wrap accessories like chargers and earphones have been phased out. Now, Galaxy devices' earphones and cables come neatly packed in a paper box. So too do their chargers, which also now feature matte finishes rather than the glossy sheens that previously required protective plastic film.
At first glance, the Galaxy S20+'s Kvadrat case appears stylish and modern. Thin, but durable enough to protect the device from the wear and tear of everyday life. Upon closer inspection, it becomes clear that there's more to this particular case than meets the eye. That's because the Galaxy S20+'s Kvadrat case has been made through upcycling – a process in which end-of-life products are transformed into new, environmentally conscious products and materials. Using this process, Samsung and premium Danish textile brand Kvadrat can produce two striking Galaxy S20+ cases from a single 500ml plastic bottle.
Samsung's collaboration with Kvadrat, an environmentally conscious company that has obtained the European Union's famously rigorous Ecolabel certification, dates back to 2018. The project's lead designer, Yoonyoung Kim, explained how she arranged to meet with Kvadrat prior to attending an overseas furniture exhibition. When she visited Kvadrat's showroom in Milan, she fell in love with the textiles on display.
When the companies eventually kicked off their collaboration, the process of meeting Samsung's premium design standards without sacrificing Kvadrat's charming aesthetic required a fair bit of coordination.
Much like aesthetics, durability is key when it comes to smartphone cases. This meant that the Galaxy S20+'s Kvadrat case would need to be not just thin, but ladder-proof as well. To achieve this, Kim worked with developers to find a way to prevent the case's knitted fabric from unraveling at its edges. After testing out a variety of methods, her team managed to optimize the finishing process, and enhance Samsung's equipment to properly manufacture the products. The result of these extensive efforts is one beautiful 'green' case – the first product produced in collaboration with the company to feature the Kvadrat logo.
For more information, please visit the Samsung Malaysia Newsroom.
HUAWEI ANNOUNCEMENTS
Huawei pilots 5G unmanned vehicle in Thailand smart hospital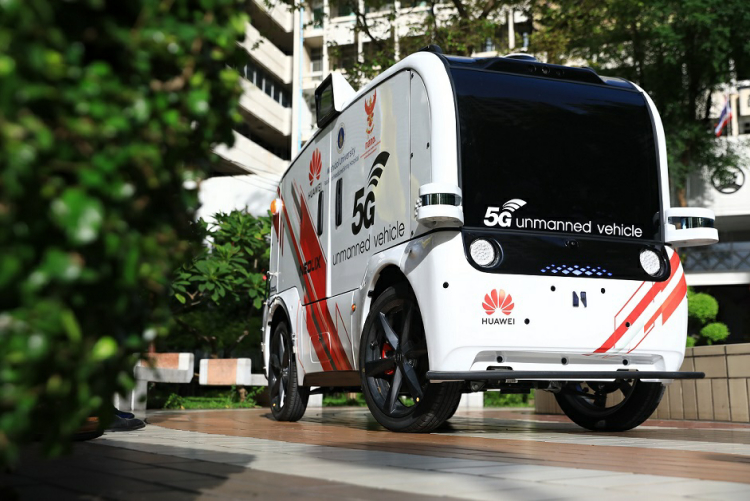 Huawei, together with Thailand National Broadcasting and Telecommunication Communication (NBTC) and Siriraj Hospital, initiated "Unmanned Vehicle Pilot Project Driving Thai Healthcare to 5G Era" to pioneer the use of unmanned vehicle for the first time in smart hospital in this ASEAN country.
The self-driving delivery vehicle takes advantage of 5G technology from Huawei to bring about a contactless delivery solution of medical supplies, which will elevate the medical system to 5G era by applying world-class technology and innovation to drive medical services and the healthcare industry. Such technology can replace manpower in logistics services as it can operate in complex environments. The autonomous car offers safe, convenient and cost-effective solutions while reducing workload for healthcare worker and improving patient safety. The 5G technology integration will then be progressively applied in the national health system for Smart Hospital transformation in near future.


Huawei Share and the Huawei P40 Pro, MatePad Pro 5G and MateBook X pro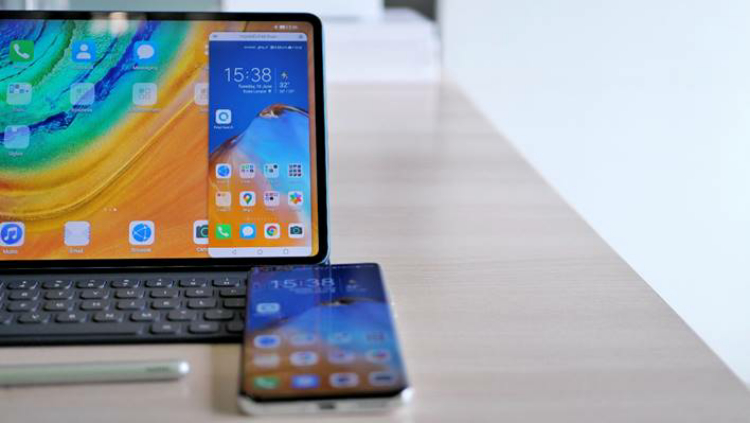 Thanks to advancements in smartphone technology, many of us today do so much more with our mobile phones than just send texts or pick up calls. We can now use our phones to draft and edit documents, photos, and even videos.
But while our smartphones may have everything we need, here are a couple of real-life scenarios where the HUAWEI Share feature, combined with powerful devices like the MatePad Pro 5G and the MateBook X Pro -- used with a HUAWEI mobile phone such as the HUAWEI P40 Series -- can add a level of convenience, efficiency and productivity, like nothing we've ever experienced before!
Scenario #1: Work efficiently on the go with HUAWEI Share's Multi-screen Collaboration
You're commuting to work on the train, and an urgent request to edit a document comes in from your boss. It's a long document and edits are required in various parts. You try to make the edits using your phone, but it is difficult to do it on a small screen and on a moving train.
One tap is all you need to activate HUAWEI Share's Multi-screen Collaboration, to connect your HUAWEI P40 Series smartphone to a HUAWEI device with a larger screen such as the HUAWEI MatePad Pro 5G or the HUAWEI Matebook X Pro. Now you can work comfortably on the go, using just one, much larger screen, and even pull over large files and photos between devices, hassle-free, without having to use any cables.
Scenario #2: Join important celebrations wherever you are, with HUAWEI MeeTime and HUAWEI Share
You're away on a business trip and have to miss your two-year old nephew's birthday party. Even though you can't be there in person, you can still join the celebrations virtually, using HUAWEI MeeTime -- which offers you crystal-clear connectivity via video call, even in low-light and low-signal environments.
One tap is all you need for you and your family to stay connected via video call, on a larger screen, such as on the HUAWEI MatePad Pro 5G or HUAWEI MateBook X Pro. You can even use this feature to enhance your gaming or movie/video-watching experience on a larger screen.
HUAWEI's AppGallery now contains most frequently used apps by Malaysians such as Facebook, WhatsApp, WeChat, Line, HereWeGo, AirAsia, TikTok, Lazada, Touch 'n Go eWallet, Foodpanda, Maybank2u and more.
The AppGallery is also safe, as it is fortified with four layers of protection that have been certified by the highest industry standards. Users can save more storage by just using the Quick Apps to open the specific apps you want without installing them.
HUAWEI users can also now install an app called "Petal Search Widget" using which they can find apps that are not currently available on HUAWEI AppGallery and install them directly into their device.
For those who have been enjoying the amazing photography capabilities offered on HUAWEI's smartphones, but are now running low on storage space – fret not. HUAWEI is offering its customers free one month subscription of up to 2,046 GB of storage space on HUAWEI Cloud, valid from 1 July 2020 – 31 December 2020. Users can choose to redeem 50 GB, 200 GB, or 2,046 GB, by just scanning the QR code in the image on the right.
LENOVO ANNOUNCEMENTS
Lenovo ThinkStation P620 announced: World's First AMD Ryzen™ Threadripper™ PRO Workstation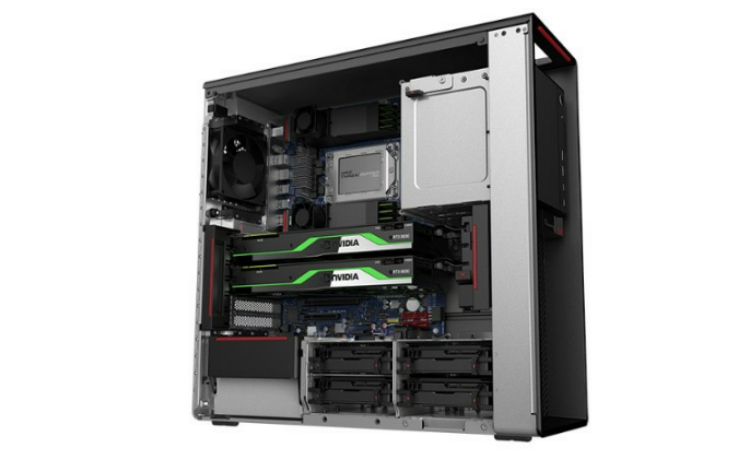 Lenovo recently launched the ThinkStation P620, adding a first-of-its kind workstation to the tower portfolio. As the first and only professional workstation powered by AMD's brand-new Ryzen Threadripper PRO processor, the new workstation brings together unprecedented levels of power, performance and flexibility in a single socket CPU platform.
The World's First and Only 64 Core Workstation
The ThinkStation P620, offers unparalleled power and performance, as well as the configurability to meet each customer's unique needs in a way that wasn't possible until now. By leveraging AMD's Ryzen Threadripper PRO Processor, Lenovo is delivering the only 64 core workstation platform – a new industry standard. Threadripper PRO processors also offer clock speeds up to 4.0GHz, 128 lanes of PCIe 4.0 bandwidth and 8-channel memory support. In addition to speed and flexibility, Lenovo customers now have unmatched core counts for multi-threaded workloads in a single socket platform – rivaling competing dual socket solutions.
Prior to this, traditionally the max core count that a single-CPU system could handle was 18 cores, while the highest a dual-processor system could support was 56. The ThinkStation P620 unlocks a new era of what can be accomplished with a single CPU workstation. Now users can achieve seamless 8K streaming in real-time, reduced render times, ultra-fast simulation solving, quick assembly rebuilds and smooth interactivity with 3D assets all without having to scale to a dual socket system.
Delivering on the Promise: Enterprise-Class Features, Reliability and Flexibility
The ThinkStation P620 delivers more than unmatched processing potential, with flexible GPU configurations, faster memory, quicker storage transfer speeds, and 10GB of built-in Ethernet - a new standard in connectivity. Lenovo designed and built the ThinkStation P620 to be the most versatile workstation on the market, removing the bottlenecks to allow performance to scale and user productivity to soar. This includes support for up to two NVIDIA Quadro RTX 8000 or four RTX 4000 graphics cards, up to 1TB of memory and 20TB of storage. And when speed is king, this enterprise-grade powerhouse is the first and only PCIe Gen 4 workstation available today – offering twice the bandwidth of PCIe 3.0.
Built to harness these high-end components, the P620 takes care to support their reliability and stability. For example, the advanced design of the processor also brings increased thermal requirements. Leveraging a unique air-cooled solution, Lenovo and AMD collaborated to create a custom-designed heat sink.
The ThinkStation P620 is designed to work within some of the most demanding professionally managed IT environments and provides essential enterprise-grade features. Lenovo's rigorous standards and testing, ThinkStation Diagnostics 2.0, ThinkShield support, upgrades to Premier Support and three-year warranty, deliver the peace of mind needed to work confidently and more securely.
In addition, AMD Ryzen Threadripper PRO desktop processors offer advanced security features at the silicon level allowing users to better guard their important data. This includes AMD Secure Processor, validating code before it is executed to help ensure data and application integrity, as well as AMD Memory Guard which enables full memory encryption to help protect sensitive data against advanced physical attacks should a PC be lost or stolen.
Ideal for power users across industries, now, 3D artists and game developers have a single machine on which to create, edit and build the media and entertainment experiences of the future. Those working across architecture and engineering can design, simulate and visualize products more efficiently. Even users working in artificial intelligence and virtual reality can now take advantage of the ThinkStation P620 as it redefines the segment and allows them to get even the most complex jobs done faster.
With ground-breaking performance and unprecedented professional graphics support, Lenovo is pushing the boundaries of what's possible. Combining the power of AMD's Ryzen Threadripper PRO processor with a fully customized and scalable chassis, the ThinkStation P620 has reimagined the traditional workstation, fine-tuned for multi-threaded applications. The ThinkStation P620 will be available starting in September 2020. To learn more about the newest addition to Lenovo's workstation product portfolio, visit their site.
SHOPEE ANNOUNCEMENTS
Over RM1,500 in benefits each for Malaysian businesses new to Shopee under PENJANA Micro and SMEs E-commerce Campaign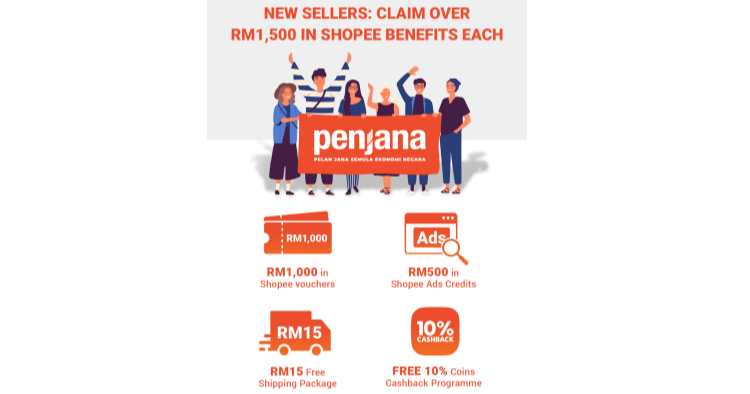 30,000 new to e-commerce micro, small and medium enterprises (MSMEs) will receive over RM1,500 in seller benefits each, as part of Shopee's commitment in the PENJANA Micro and SMEs E-commerce Campaign that was recently launched by Malaysia Digital Economy Corporation (MDEC). The initiative, part of the 'Propel Businesses' component of the PENJANA short-term economic recovery plan, is expected to revitalise the economy by accelerating the digitalisation of local businesses and providing new to e-commerce sellers a boost.
Earlier in April and May, Shopee on its own volition injected RM15 million into the Malaysian economy via the Shopee Seller Support Package to help both new and existing sellers cushion the impact of Covid-19, as the outbreak resulted in the loss of income especially during the movement control period. Participating in the PENJANA Micro and SMEs E-commerce Campaign makes it the second support package that Shopee will be funding for Malaysian businesses, and this time with even better perks.
Through this campaign, new MSMEs on Shopee are entitled to the following benefits:
RM1,000 in vouchers for their Shopee stores to help kickstart and generate sales.

RM500 in advertising credits which sellers can use to increase their store visibility and products on Shopee.

Free participation in Shopee's RM15 Free Shipping Package where minimum spend for buyers to enjoy free shipping is reduced to RM15 as opposed to the platform's usual RM40, thus making MSMEs stores more attractive in the eye of consumers.

Free participation in Shopee's Coins Cashback Programme where buyers will benefit from 10% no minimum spend, no limit cashback in the form of Shopee Coins vouchers when they spend at these new MSMEs stores. The Shopee Coins earned can be used to offset their next purchases. This will help to drive recurring purchases and generate more consumption for the local economy.
The incentives offered to the MSMEs will be on top of all Shopee's existing seller benefits such as 0% commission for marketplace sellers, 0% listing fee, no registration fee and free e-commerce training via Shopee University.
To be eligible for this campaign, sellers must be a Malaysian MSME or individual, need to be registered as a Shopee seller from 1 January 2020 onwards and have less than 10 completed orders before 1 July 2020.
For more information on the Micro and SMEs E-commerce Campaign on Shopee, visit this site.
MDEC ANNOUNCEMENTS
2 Million Malaysians Face Unemployment by End 2020 - Swift Digitalisation Reforms Needed To Survive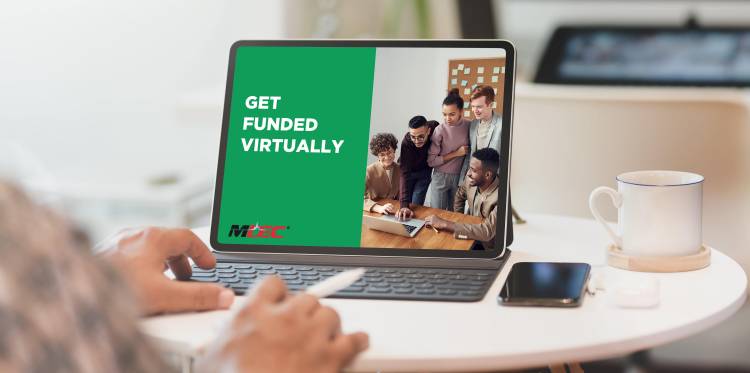 The Ministry of Finance estimates that two million jobs or approximately 8% of the workforce are at risk by the end of 2020. These dismal numbers reveal that the Malaysian economy has been severely crippled by the after effects of the movement control order (MCO).
In mid-May, the Department of Statistics Malaysia (DOSM) also reported that 53.4% of businesses will only survive for one to two more months if they opt to pay staff anywhere from half to full salaries. To address this, the recent National Economic Recovery Plan (PENJANA) offers hope through its various allocations, with RM35 billion in initiatives to stimulate the economy.
In a recent webinar entitled, "Can Digitalisation Save Your Business?", leaders from Malaysia Digital Economy Corporation (MDEC), Selangor Human Resource Development Centre (SHRDC) and leading clean energy solutions provider, Plus Solar - host of the webinar, revealed how businesses can effectively access the various funds and resources to help digitalise their businesses and upskill talents in the midst of reviving their operations.
MDEC launch Founders Grindstone for Tech Startups
The Malaysia Digital Economy Corporation (MDEC) recently launched Founders Grindstone, its sixth funding initiative in the span of four months, following the facilitation of five alternative funding initiatives for companies seeking financial relief during the movement control order.
This latest initiative by MDEC's Global Growth Acceleration division is geared towards elevating the proficiency of startup founders to successfully navigate the complexities of raising funds and fulfilling the gruelling demands of potential investors.
Founders Grindstone is a six-month programme, consisting of three blocks of intensive workshops conducted by global partners from venture capital firms, equity crowdfunding operators, startup-centric media and the legal practice.
Apart from mentorship and advisory, Founders Grindstone also offers the opportunity to leverage funding platforms of the partners on-board, granting Malaysian entrepreneurs access to investment offerings by the global funding network.
This initiative is timely as Kuala Lumpur was ranked 11th emerging startup ecosystem in the Global Startup Ecosystem Report 2020 released last week. Expressing her delight, Surina Shukri, CEO of MDEC, attributed the positive rankings to the entrepreneurial vigour of local founders and reinforced MDEC's commitment to be the prime driver of digital innovation among post-seed stage startups in Malaysia.
The first block of workshops will be conducted virtually by MDEC and Draper Startup House Ventures (DSH) on 15 July 2020, where participants will be guided on the creation of effective pitch decks and the art of persuasive storytelling. After the workshop, startups are eligible to submit their pitch decks on the DSH Ventures platform - 20 chosen startups will be invited to pitch in the coming weeks. The top 10 startups will be initiated to famed Draper Ventures Network, providing founders with access to 23 global funds.
Running sequentially is another enrichment workshop on 29 July 2020 to address the legalities involved in the funding process. Conducted by Izwan & Partners, founders will be advised on the statutory requirements of fundraising, insights on venture capital financing and exposure to terms sheets, investment instruments, cap tables, valuation and other compliance matters.
MDEC urges Malaysian-based startups of all growth stages to participate in Founders Grindstone. Registration is now open and additional information is available at their site.
MISC ANNOUNCEMENTS
Maxis continues to drive cloud adoption with solutions from Apple and Cisco
Over the years, advancements in technology have enabled mobile devices to be equipped with greater functionalities, especially in an increasingly remote working environment. In a data and cloud-driven world, many apps run simultaneously on the same bandwidth, so an organisation's network is often under greater strain to carry multiple functionalities and devices.
To address these common challenges, Maxis has launched the best app and voice experience for corporate network iOS users from Apple and Cisco. Maxis' business customers can now leverage WiFi optimisation on iOS devices through Cisco Meraki Access Points on both wireless and wired networks, in a simple and secure manner. These innovative technologies and digital solutions are delivered over Maxis' market leading converged network.
The Cisco Fast Lane functionality integrates Cisco's latest technology and iOS, iPadOS and macOS for businesses everywhere to seamlessly connect to enterprise networks for better collaboration. With Cisco Fast Lane, exclusive to iOS, IT managers can also optimise and prioritise network traffic of business critical apps through QoS settings, ensuring everyone gets full advantage of their WiFi infrastructure with high-quality experience.
The solution also offers WiFI optimisation functionality for faster transition between Access Points anytime, anywhere under the organisation's Virtual Private Network (VPN). Sensors provide real-time wireless network insights that will enable faster reactions to troubleshoot any problems that may arise. Simultaneously, this will simplify and automate network configuration to optimise client roaming and prioritise mobile traffic supporting employees working remotely.
An earlier Maxis-Cisco partnership revealed SD-WAN for business, a next generation networking technology which allows simplification in management, deployment and administration of an organisation's network requirements. This enables operational tasks such as configuration, management and maintenance to be significantly simplified. Businesses are able to benefit from improved visibility and cost reduction by choosing to run over more cost-efficient connectivity options via Maxis' varied network solutions.
Yoodo Stay At Home cup 2020 goes local
Yoodo, Malaysia's first truly customisable and 100% digital mobile service has capped off yet another esports extravaganza with the finale of the community-based fully online 4 game competition series the Yoodo Stay At Home Cup 2020.
Watched by over 100,000 esports fans, close to 4,000 gamers displayed their immense talent to the nation in highly competitive matches of the multiplayer game Honor of Kings, Player Unknown's Battlegrounds (PUBG) MOBILE, Mobile Legends: Bang Bang and Call of Duty Mobile (CODM).
Garmin Launches the new Edge 130 Plus and Edge 1030 Plus GPS cycling computers
Garmin Malaysia recently announced its latest GPS cycling computers, the Edge 130 Plus and Edge 1030 Plus engineered for cyclists with safety and tracking capabilities, performance insights and state of the art navigation.
Designed for year-round riding, the Edge 130 Plus and Edge 1030 Plus allow cyclists to sync indoor and outdoor workouts automatically from Garmin Connect™ or other training apps, including TrainingPeaks® and TrainerRoad, right to their device.
Whether commuting to work or out riding with friends, built-in safety and tracking features include incident detection, assistance and LiveTrack - real-time location and access to pre planned courses.
Available now, the Edge 130 Plus and the Edge 1030 Plus bundle retails at a suggested retail price of RM 999.00 and RM 3,399.00 respectively and are available at all Garmin authorised retailers.
Alipay solidifies market lead while China's Mobile Payment Volume dipped by 4.0% in Q1 2020
A new report by iResearch Consulting Group indicates that the total size of third-party mobile payment transactions in China reduced for the first time in the first quarter of 2020 to RMB53.2 trillion(RM32.39 trillion), a 4.0% drop compared to the same period last year as a result of the COVID-19 pandemic.
Despite the drop, data from 2020 Q1 Chinese Third-party Mobile Payments Market Report shows that Ant Group's Ali¬pay has retained its leadership position with a steady increase over the last four quarters, rising to 55.4% market share, a 1.6% increase year-on-year. Tencent's Tenpay which owns WeChat Pay and QQ Wallet comes in second with a market share of 38.8%.
The report also details the pandemic's impact on the quarter. Prior to COVID-19, China's offline businesses have been a key driver for mobile payments with a majority of businesses - including shopping malls and restaurants - accepting cashless payments via QR code scans or face scans. With lockdown restriction in place, offline businesses were forced to close or severely limit their businesses, leading to the offline barcode transactions dropping by 30.4% from the previous quarter, to RMB6.7 trillion (RM4.08 trillion).
As China's economy recovers and offline businesses resume their operations, iResearch anticipates the Chinese digital payment market to rebound in the second quarter of 2020. To establish future market dominance, the report also points out that third-party payment solution providers should look beyond payment volume alone, and work on their capability to integrate and offer consumers and business clients, additional technology solutions within their applications that can be viewed as instrumental to the market moving forward.
The lockdown restrictions have caused Chinese businesses to accelerate their digital transformation – particularly for the benefit of the country's service industry. Alipay is well-positioned to empower this advancement across the industry, having announced in March a three-year plan to support the digital transformation of 40 million service providers in China by offering a comprehensive digital daily life services platform and a go-to-app for consumers to quickly find service providers to meet their daily life needs.
In a LinkedIn post, Alipay said "Payment is not the end game, but the beginning of a wide range of services that enrich daily life. We are dedicated to supporting the digital transformation of the services industry by leveraging our technologies, instead of just focusing on the payment market share." This is a reflection of the company's dedication to enabling the digitalisation of daily life service providers across a wide range of sectors, including financial services, local living, ecommerce and retail, public services and more, through the innovative technologies available on the Alipay platform.
Fave launches e-Cashback: Allocates RM10,000 Per Merchant under PENJANA
Fave has been tasked as the official e-commerce partner of the Government's short-term Economic Recovery Plan (PENJANA) 2020. In partnership with the Malaysia Digital Economy Corporation (MDEC), Fave will co-fund the newly launched Micro and SMEs E-commerce Campaign (MSME E-commerce Campaign) aimed to encourage and enable e-commerce adoption, help widen their reach and drive growth.
For this Campaign, the Government has allocated RM70 million for the local businesses operating on the participating e-commerce partners under PENJANA to spur the recovery of local businesses. As a home-grown brand, Fave is co-funding the government's budget and providing additional marketing funding of RM10,000 per merchant in the form of promotion codes and e-Cashback incentives to merchants' customers. This in turn will support merchants' marketing expenses, help them drive sales and attract more customers. Additionally, the newly issued e-Cashback used by customers to purchase online vouchers and gift cards on the Fave platform will increase merchants' cash flow and grow their e-commerce sales.
Increased sales for all Fave merchants are projected to grow 10 times, with an estimated economic growth of RM200 million in sales within the next three months with immediate uptick expected in the retail, F&B and service sectors. In addition, merchants will receive immediate exposure to the 5 million customers on Fave's platform through the co-sponsored budget.
All eligible MSME Fave merchants that have active services of FavePay with Cashback, FaveDeals and/or eCards are automatically enrolled in the SMEs E-commerce Campaign to scale up their business. Starting from July 1st 2020 onwards, customers who have saved the promo codes of their preferred merchant during this campaign will be able to receive additional sponsored e-Cashback up to 20% and spend it again on any digital vouchers (FaveDeals) and gift cards (eCards) on Fave platform from over 15,000 merchants across Malaysia.
The campaign will run up until 30th September 2020 and all merchants are encouraged to register on the Fave platform (www.favebiz.com/penjana) during the month of July to reap benefits from the co-sponsored marketing budget. Additionally, newly onboarded merchants will have free access to the FaveBiz digital merchant platform, its digital solutions and cashless payment options, designed to attract new customers, retain current customers and increase sales.
How Fave & PENJANA MSME E-commerce Campaign Works:
For new micro and SME businesses:
Register on their site.

Set up QR payment with Cashback, digital voucher and gift card on Fave.

Benefit from up to RM10,000 co-funded by Fave and government additional e-Cashback up to 20% for all your customers. Customers will be able to use e-Cashback for their next online purchase on the Fave platform.
For Customers:
Download Fave app.

Save promo codes available at their site.

Shop at over 15,000 merchants (retail, F&B and services) across Malaysia.

Get additional savings of up to 20%.
SOCAR-2-YOU expands to Penang and Johor Bahru
Are you eyeing a short domestic getaway or planning an upcoming visit to family members in another city now that interstate travel is allowed in the Recovery MCO stage? SOCAR has good news for you! The car-sharing app has expanded the SOCAR-2-YOU coverage area in Penang and Johor Bahru.
The SOCAR-2-YOU door-to-door delivery service operating in selected locations in Selangor, Kuala Lumpur, Penang and Johor Bahru will now be available in Butterworth, Bukit Mertajam, Johor Jaya and Nusajaya. Previously, SOCAR-2-YOU was only available in Bayan Lepas for Penang and Johor Bahru City Centre for Johor Bahru.
With more people able to have a car delivered to their doorstep, it's time for Malaysian residents to enjoy SOCAR's latest promotions. Some of these include:
AFTER WORK COMMUTE- Enjoy a drive from RM40 a day when you book a SOCAR from 5pm-9pm on Mondays to Thursdays and return the next morning before 9am. This promo is only available for bookings that are made for a minimum of 12 hours and is applicable for all cars except the BMW and Mini Cooper. This promo is great for those who need a car for after work errands and is available until 31st July 2020.
DAYPASS- Book your drive and enjoy 30% off (capped at RM100) to enjoy the freedom of driving wherever and whenever. Only applicable for bookings made for a minimum of 12 hours, this promo is great for anyone looking to enjoy a one day hassle free getaway. Plus, you will get more than 240km of free mileage. Only available until 30th September 2020.
To find out more about the SOCAR-2-YOU coverage area expansion in Penang and Johor Bahru, please visit their site.
Mercedes-Benz Services Malaysia introduces Star Protect and Star Protect Plus Insurance and Takaful Solutions
Mercedes-Benz Protection, under Mercedes-Benz Services Malaysia (MBSM), has introduced two new insurance and takaful solutions to provide Mercedes-Benz owners with top-quality insurance and greater peace of mind. The solutions are a first-of-its-kind in the premium motor insurance and takaful category, and amongst other things, offer a temporary Mercedes-Benz replacement vehicle benefit for up to 20-days per period of insurance if the insured car is in an authorised Mercedes-Benz workshop for accident repair. There are also new benefits which include a nationwide limitless towing distance, reimbursement of car key replacement costs, and an all driver cover which does not require a prior driver name submission to the insurer.
Under the improved insurance and takaful packages, vehicles will be covered for basic loss or damage such as damage resulting from accidental collision, burglary, housebreaking, theft and attempted theft, or any malicious acts, and liability to third parties, with additional protection for impact damage caused by falling trees due to convulsions of nature.
Other new features of Star Protect and Star Protect Plus include coverage for all drivers of a car, both individually-owned and company-owned, even if a driver's name is not stated during the insurance submission process. The towing assistance will also see a comprehensive plan upgrade which includes unlimited towing distance for breakdown and accident with one-way toll charges of up to RM30 included. Under the towing plan, customer can utilize the flood towing for up to six occurrences, 24-hour minor roadside repairs and free assistance in arranging value-added benefits that offer accommodation, taxi transportation, and cross-border towing services. Customers will only have to pay for the value-added benefits if used.
The packages also offer owners car key replacement, compensation for loss of possessions as a result of window snatch theft, flood relief allowance for damage due to flood, and personal accident coverage for the driver and up to four (4) passengers. If the car is in an authorised Mercedes-Benz workshop for accident repair, Mercedes-Benz Protection will provide customers with a temporary Mercedes-Benz car for up to 20 days per period of insurance.
Star Protect Plus will come with an additional four (4) Tyre and four (4) Rim coverage to ensure protection at every turn. This provides protection for accidental damage caused by road debris or curbing which can adversely impact the resale value of a car, as well as optimum vehicle performance.
The Star Protect and Star Protect Plus insurance and takaful solutions are available from 1 March 2020 at all leading and authorised Mercedes-Benz dealerships. Mercedes-Benz Protection is committed to deliver assurance that keeps you mobile.
YSEALI Boot Camp 2020 - Sparking Digital Action
Biji-biji Initiative and Me.reka, in partnership with the U.S. Embassy Kuala Lumpur, are relaunching the 2nd phase of YSEALI Boot Camps to Spark National Civic Engagement!
2020 has been a challenging year of uncertainty and unrest. The adversity has brought an opportunity to create real and meaningful change. We are looking for passionate youth leaders to drive this change and influence our communal future.
This second phase of Boot Camps is designed to equip the participants with the necessary digital skills and civic action toolkits to empower them as change makers! This 3-week digital Boot Camp is an excellent opportunity to sharpen existing skills, forge new relationships and gain valuable insight and mentorship from pioneering industry leaders.
Check out their site for more details.
Special: Work time + Me Time with the Samsung Galaxy Tab S6 Lite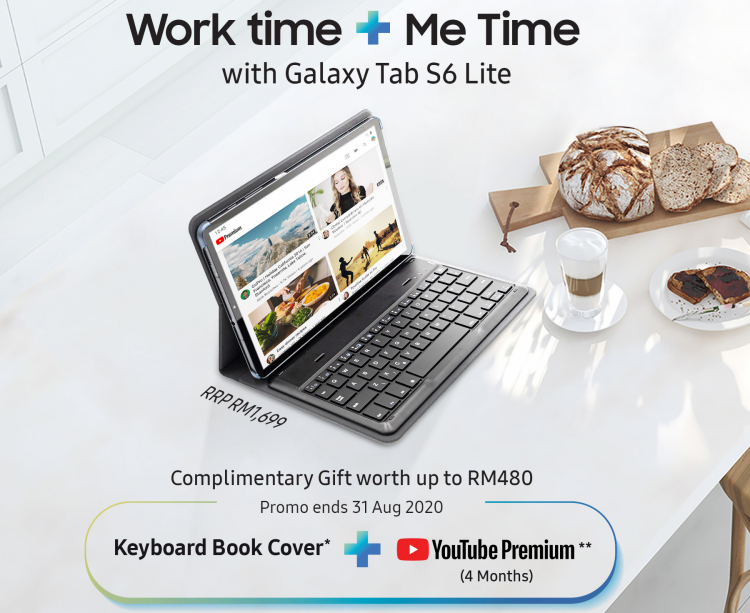 Having a tablet at home as a general all-purpose device—for browsing the web, checking emails, reading the news, or killing a few minutes with a game—seems to be an ideal use case. But there's more to this than meets the eye — tablets are lightweight, small (much smaller than a laptop), easy to hold, and powerful for most of the basics. It's faster and easier than grabbing your laptop or heading to your computer, and it isn't locked to one location.
The truth is, there's a lot you can do on a tablet for improved home experiences, more than just web browsing and email checking. Here are just a few ideas:

Kid's Doodling Time

Creative play is an important part of a child's development. And did you know that Tab S6 Lite is just great for intuitive note-taking and digital sketching? With the included S Pen, your child (or yourself) can spend hours doodling different shapes, patterns and honing their writing skills – enriching your child's learning experience and making it a blast.

Build Skills With Online Courses

Yes, now you don't have to stay put at one place for the 60-minute online language class. With Tab S6 Lite, you can literally carry your tablet around wherever you go. And for a more enjoyable experience, pair it with the Galaxy Buds and get really comfortable wherever you are instead of being stuck in a chair for however long the course module will be. Isn't it great?



Virtual Cooking Sessions

Have you ever struggled following the steps shown on the laptop screen because you're busy juggling between the hot stove and chopping board? Or, because you can't bring it everywhere while cooking in the kitchen? Now with Tab S6 Lite that is light and slim, your cooking experience is made easy when coupled with the Keyboard Book Cover. Just prop it up a couple of angles to take joy in hands-free 'Netflixing' or 'YouTubing' – and you're set to follow the steps, prepare the dish, and serve!

With long battery life and its refined technology, the Samsung Galaxy Tab S6 Lite is an all-rounder among tablets. You can check out our own review of the Samsung Galaxy Tab S6 Lite or for more information, you can check out their site.
Thanks for reading TechNavers and TechNave NewsByters. As always, stay tuned to TechNave.com and if you think your brand or PR should be in our latest issue of TechNave NewsBytes 2020, let us know.