TechNave NewsBytes 2020 #18 - Huawei, Honor MagicBook 14, Samsung and UNDP, Maxis Q2 performance, Digi + GoGet, AMD Ryzen + Adobe Premiere Pro, MDEC and more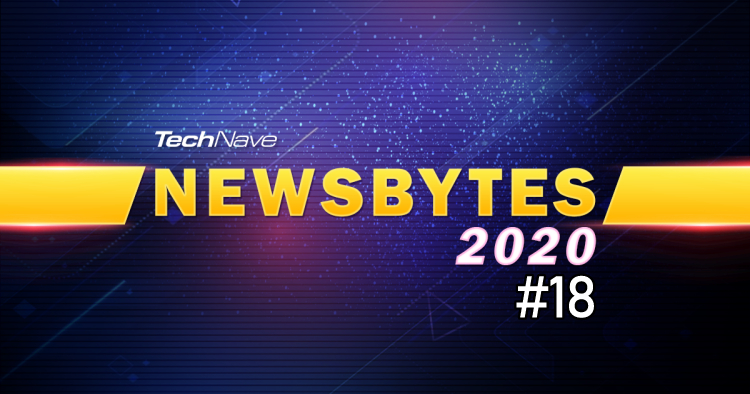 Welcome back TechNavers and NewsByters, in this issue of TechNave NewsBytes 2020 #18, Huawei and MDEC sign an MoU, Huawei Malaysia celebrated their Top 10 Huawei AppGallery Twin Tower Challenge Winners, Huawei Mobile Device users hit 700 million and 3 things you did not Know about the New Huawei nova 7 series design. Huawei announce their 2020 H1 business results and the Honor MagicBook 14 16GB + 512GB is now available in Malaysia.
Samsung and UNDP celebrate 1 year of meaningful impact while Maxis reveal the reasons for their strong Q2 performance. Maxis go on to help more with their SME Digitalisation Grant while Goget have selected Digi's Omni Hotline. AMD Ryzen show off their prowess in Adobe Premiere Pro, while for MDEC, HSBC Malaysia ink their first MoU with MDEC.
For the Misc Announcements:
Celcom and Aerodyne collaborate for IR4.0 solutions related to urban and agriculture
ShopBack teams up with Shopee Malaysia to launch Shopee Affiliate Marketing Solutions (AMS)
Update on the "Sony Global Relief Fund for COVID-19" - Expanding relief efforts from Sony Group businesses and employees around the world
Garmin(R) acquires Firstbeat Analytics, a leading provider of physiological analytics
PUBG MOBILE announces top 16 teams from PMWL Season Zero's 1st Super Weekend
Boost and Sunshine form partnership
Cyberview Kicks Off First Live Monthly Webinar Series
U Mobile and Funding Societies join forces
YTL Foundation and FrogAsia organise GIAT: Belajar & Menang! as a continuation of the Learn From Home Initiative
HyperX Adds New Predator DDR4 RGB and FURY DDR4 RGB Memory Modules up to 256GB
AWS launches world's first AWS DeepRacer Women's League in Southeast Asia
Kids in Malaysia embrace online learning during the MCO period, says Kaspersky
SKYWORTH Launches S81 Pro TV with Industry-leading Gaming-Level Specifications
Snapchat launches Snap Minis
The MCO Effect: Average Malaysian earned RM1396 on Carousell
Grabfood to support businesses
The LEGO Group introduces LEGO® edition of classic Nintendo Entertainment System™
ILLEGEAR launches 2nd concept showroom in Johor Bahru
Check out the BMW X5 xDrive45e M Sport via AR
Car showrooms go Virtual on WapCar
HUAWEI ANNOUNCEMENTS
MDEC and Huawei Sign MoU to spearhead Malaysia as the ASEAN Digital Hub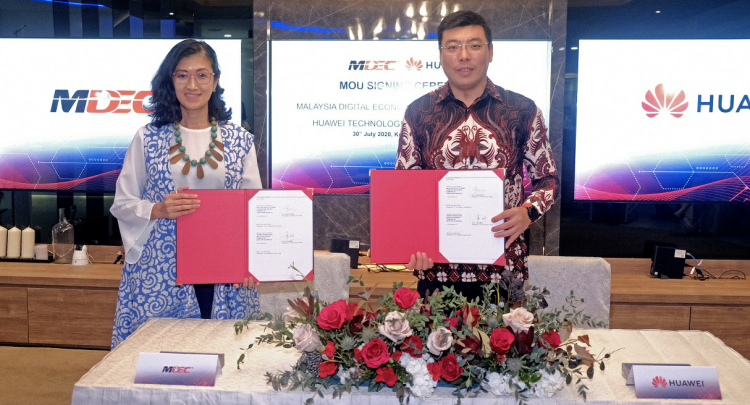 Malaysia Digital Economy Corporation (MDEC) and Huawei Technologies (Malaysia) Sdn. Bhd. (Huawei) signed a memorandum of understanding (MoU) to spearhead the initiative to drive Malaysia's position as the heart of Digital ASEAN. This collaboration will kickstart with a whitepaper development conducted by both parties on identifying and developing key elements to realise the aspiration of Malaysia being the regional digital hub.
The objective of this MoU is to develop a robust digital economy including information and communications technology (ICT) infrastructure, applied innovative technologies (5G, Artificial Intelligence (AI), Big Data, Internet of Things (IoT), digital tech talent and digital connectivity. This partnership will see the sharing of best practices and knowledge-sharing between both parties, with Huawei taking the lead in providing technical and business advisory strategies and support. MDEC and Huawei will continue to conduct joint research and services related to digital technologies by working with various government bodies to publish white paper studies for the benefit of improving Malaysia's digital economy.
Furthermore, part of the MoU will include both parties leveraging the strategic partnership built through MDEC's Global Acceleration & Innovation Network (GAIN) and Huawei' Sparks Accelerator programme initiatives. The collaboration aims to create and sustain a vibrant digital ecosystem by strengthening the partnerships between MDEC and Huawei's network of partners and ecosystems. The partnership will allow both parties to nurture and explore MDEC's enterprises of all sizes including multinationals involved in high tech and/or digital activities that have the potential to become global players in the future. Huawei has also been appointed as a Technology Partner under the MDEC's Data Technology Partnership Program to further accelerate data-driven enterprises and develop digital talent.
Huawei has chosen Malaysia as their Asia Pacific regional headquarters due to Malaysia's growing stature in the ASEAN digital economy. This collaboration further cements Huawei's confidence and investment in Malaysia.
HUAWEI Malaysia celebrate Top 10 HUAWEI AppGallery Twin Tower Challenge Winners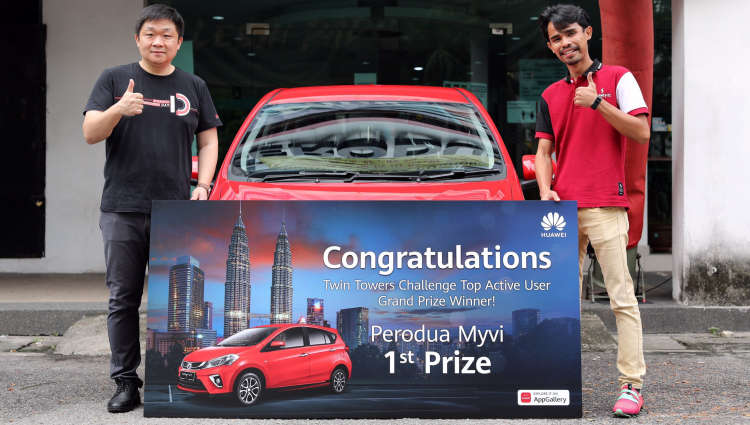 Huawei Malaysia recently celebrated the Top 10 HUAWEI AppGallery Twin Tower Challenge Winners. The campaign concluded with a high note of over RM200,000 worth of prizes given away during the month-long campaign from 1st to 30th June 2020.
These prizes include the ultimate grand prize of a brand new Perodua Myvi, other range of HUAWEI Smartlife ecosystem products and valuable HUAWEI redemption points which users can use to redeem awesome deals on HUAWEI AppGallery.
Huawei Mobile Device users hit 700 Million
Huawei shared the latest progress on both Huawei Mobile Services Ecosystem and AppGallery at the 19th China Internet Conference on July 23. Huawei Mobile Services Ecosystem is growing rapidly, reaching 700 million global Huawei device users, with a year-on-year growth of 32%. The number of registered Huawei developers worldwide has reached 1.6 million, up 76% year-on-year, with more than 81,000 innovative applications integrated HMS Core open capabilities.
For over 30 years, Huawei has worked closely with partners to bring better digital connectivity to people and communities around the world. It believes that in the world increasingly driven by digital technologies, no one should be left behind. Huawei seeks to encourage global innovative developers to work with Huawei Mobile Services to bring better and smarter experience to consumers. Huawei has previously announced a $1 billion Shining Star Program to incentivise global developers. More than 10,000 innovative apps have since benefited from it.
Huawei also brings users a smarter and more convenient digital life experience with more innovative services, such as Quick App, a new type of installation-free apps, providing users with a tap-to-use experience and much less memory space. As well as Ability, powered by Huawei AI technology, includes Content Ability, Card Ability and App Ability, enables high-quality services to be efficiently distributed to users across the world.
To help global partners and developers with innovation, Huawei opens "Chipset-Device-Cloud" capabilities through HMS Core, giving developers to access to Huawei's Machine Learning Kit, HiAI, AR Engine, etc. HMS Core 5.0, now available globally, will further open Huawei's software and hardware capabilities to elevate users' experiences worldwide. On top of that, Huawei offers a one-stop, full-spectrum app development support in over 67 areas through AppGallery Connect, helping developers innovate and carry out efficient operations.
Presently, Huawei Mobile Services has established six regional centers worldwide. Huawei offers localized services globally through DIGIX Lab, HUAWEI Developers, Huawei Developer Day, and many other opportunities. In a fully connected world, Huawei seeks to encourage innovation in both technology and app development among global developers.
Three Things You Did Not Know About the New HUAWEI nova 7 Series Design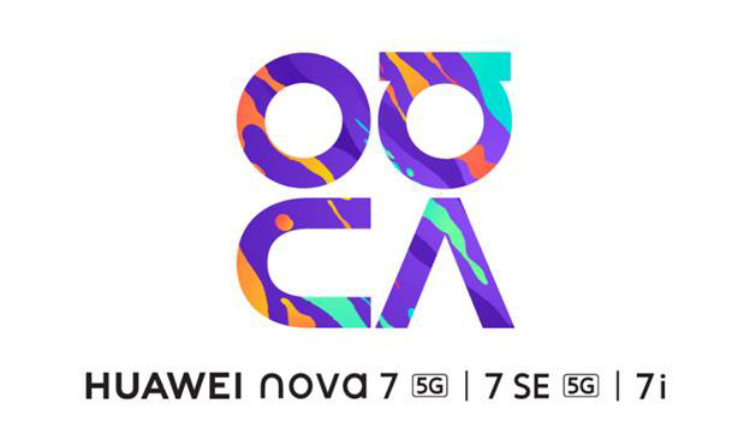 Huawei has launched its most affordable 5G selfie smartphone series, the HUAWEI nova 7 SE and HUAWEI nova 7. Priced at RM1,499 and RM1,999 respectively, the all-new nova Series smartphones exudes trendy vibes with its unique design for each colour. For HUAWEI nova 7 SE, consumers are spoilt with a choice between Space Silver, Midsummer Purple or Crush Green. While the HUAWEI nova 7 comes in an exclusive Colour No. 7 (Space Silver) and Midsummer Purple.
Although the HUAWEI P and Mate Series holds the position as the premium flagship series of Huawei smartphones, the HUAWEI nova Series has always been the flashiest and "innovative" series when it comes to its design concept. The daring mix of vibrant colours, eccentric lines and singular logo all combine to form the distinct flavor of nova Series.
Read on to find out more about what makes these colour variants so special!
1. The HUAWEI nova Colour
First, let's take a look at the story of the colour of HUAWEI nova 7 SE and nova 7.
Purple, green, yellow and orange forms the four disctinctive parts of nova colour, equally striking yet blending harmoniously, symbolizing the youth generation that holds a positive, bold attitude and yet able to embrace each other's quirkiness and difference.
Orange is the vibrant and energetic color, a tribute to the young with abundance of creativity. Green is the symbol of life and growth, signaling the limitless potential of the younger generation. And now comes yellow, the brightest colour of the visible spectrum that shows the optimistic attitude of nova. Add in a healthy mix of purple that injects a dose of luxury and magic into the blend of nova.
And voila! You have the free spirits of nova colour.
2. The HUAWEI nova lines

And that's not all. HUAWEI nova smartphones are arguably one of Huawei's most dynamic smartphone series that celebrate the lifestyle of the young, always boldly moving forward with hope and aspiration, which is underlined by the splashes and dots of colours trending upwards.
In a few playful strokes of colours, Huawei nova pattern has crafted an identity of its own.
3. The HUAWEI nova logo

And here's the last reveal that may surprise you. Did you know that the nova logo has a hidden image inside it? In fact, there are two hidden images!
If you look closely, you would see that a boy and a girl form parts of the logo, with the boy at the left part of the logo lovingly embracing the girl, who is standing tall and proud at the right.
Now, the newly revamped nova logo has been injected with a new fun twist to suit the users of nova 7 Series.
Which part of this design is your favourite?
Enjoy the Pre-Installed Petal Search Widget, Member Centre Rewards and More!
Further solidifying itself to be a giant in the smartphone space, the HUAWEI nova 7 comes pre-installed with Petal Search widget, the new search tool by HUAWEI that acts as an open gateway for users to access a million of their favourite applications such as Maybank2u, Lazada, TikTok, Wechat and more.
With every purchase of the HUAWEI nova 7, customers get to fill their tummy with yummy food and get amazing treats, worth up to RM1,000!* With partners such as AirAsia Big, Baskin Robbin's, Domino's Pizza, Puma, Texas Chicken, Lazada, Free Fire and more to come.
Starting from 13th July, for those staying in Penang or planning to head up North, we've got an additional surprise for you! You can get a 5-hour* free parking ticket with the Penang Smart Parking application on the HUAWEI AppGallery.
Here's an extra surprise for you! You can redeem up to 2TB* of HUAWEI Cloud Storage (one-month only) to store photos, videos and even backing up data such as chat logs, messenger and more! (valid until 31st December 2020).
Enjoy freebies worth up to RM1,315* with every purchase of the HUAWEI nova 7. To complement the users' experience, the HUAWEI WiFi AX3 priced at RM299 is the world's first router with WiFi 6 Plus technology ensuring stable Internet connectivity. Check out the links below to purchase the most affordable 5G selfie smartphone:
• HUAWEI nova 7: O2O
• HUAWEI nova 7
• HUAWEI WiFi AX3
Stay tuned to HUAWEI's Facebook page for more information on the new HUAWEI nova 7.
Huawei Announces 2020 H1 Business Results
Huawei announced its business results for the first half of 2020 recently. The company generated CNY454 billion in revenue during this period, a 13.1% increase year-on-year, with a net profit margin of 9.2%.[1] Huawei's carrier, enterprise, and consumer businesses achieved CNY159.6 billion, CNY36.3 billion, and CNY255.8 billion in revenue, respectively.
As countries around the globe are grappling with the COVID-19 pandemic, information and communications technologies (ICT) have become not only a crucial tool for combatting the virus, but also an engine for economic recovery. Huawei reiterated its commitment to working with carriers and industry partners to maintain stable network operations, accelerate digital transformation, and support efforts to contain local outbreaks and reopen local economies.
The complex external environment makes open collaboration and trust in global value chains more important than ever. Huawei has promised to continue fulfilling its obligations to customers and suppliers, and to survive, forge ahead, and contribute to the global digital economy and technological development, no matter what future challenges the company faces.
[1] The financial data disclosed here are unaudited figures compiled in compliance with the International Financial Reporting Standards; exchange rate at the end of June 2020: US$1 = CNY7.0677 (source: external agencies)
For more information, please visit Huawei online.
The Upgraded HONOR MagicBook 14 16GB+512GB is now available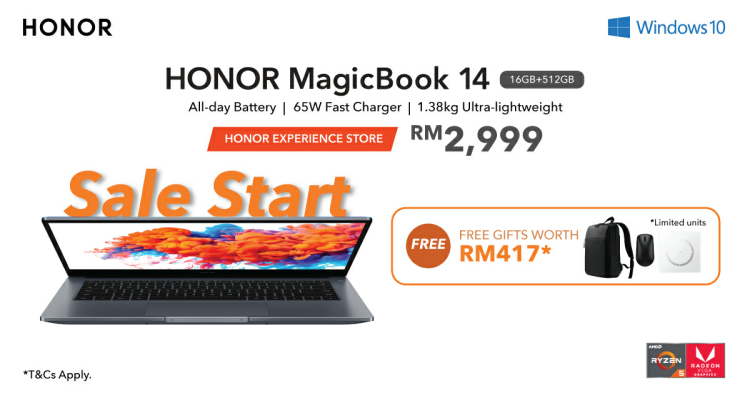 The HONOR MagicBook 14 16GB RAM + 512 SSD is now officially available in-stores at HONOR Experience Stores (HES), official partner stores and Senheng online. Now bigger and better, the recently launched variation comes with bigger storage and RAM options at RM 2,999.
For those who missed out on the pre-orders, worry not as customers making in-store purchases will receive freebies worth RM 417 in total, in the form of an HONOR Bluetooth Mouse, HONOR Backpack and an HONOR Scale 2. Available in Space Gray, the laptop will also be offered on HONOR's official website, Hihonor and via HONOR's official store on Shopee and Lazada.

SAMSUNG ANNOUNCEMENTS
Samsung and UNDP Celebrate One Year of Meaningful Impact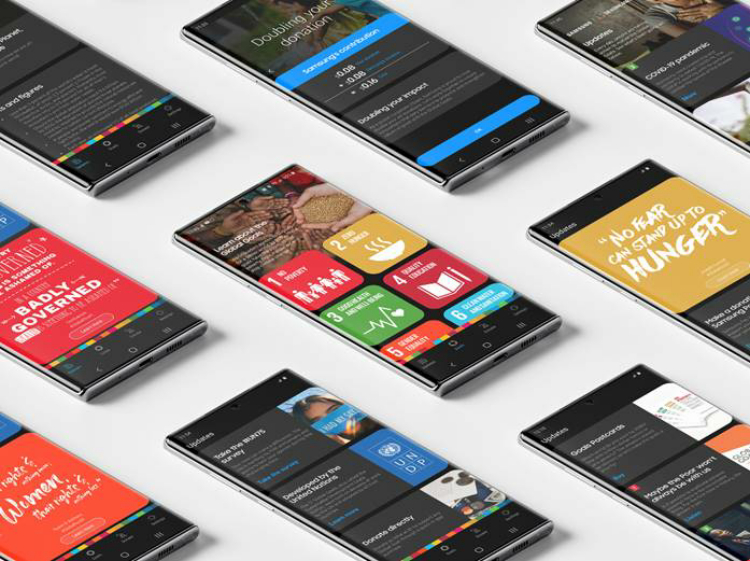 Recently Samsung marked the one year anniversary of a significant partnership between Samsung and the United Nations Development Programme (UNDP). Together, we transformed the Galaxy smartphone into a powerful platform for consumers to take small actions that can add up to incredible change for the achievement of the Sustainable Development Goals – also known as the Global Goals – by 2030.
Installed on over 45 million Galaxy smartphones worldwide, the Samsung Global Goals app offers simple ways for our extensive Galaxy community of users to learn about the Global Goals, spread awareness to their friends and family and generate funding for UNDP's global work to develop sustainable policies and build resilient institutions in more than 170 countries.
Activities on the Samsung Global Goal app show that the Galaxy community is most interested in supporting Goal 2: Zero Hunger, followed by Goal 1: No Poverty and Goal 6: Clean Water and Sanitation. Galaxy users routinely interacted with educational content for these specific Goals to better understand our global challenges and find new ways to support the Goals in their daily lives. During the height of the COVID-19 pandemic, Galaxy users demonstrated increased interest in Goal 3: Good Health & Wellbeing, rising to the third most engaged Goal in March and April.
Over the last year, Galaxy users across the United States, South Korea, Brazil, India, Germany, Russia, the United Kingdom and other countries activated the Samsung Global Goals app to contribute to UNDP's major achievements in its six Signature Solutions: reduce poverty, strengthen effective, inclusive and accountable governance, enhance national prevention and recovery capacities for resilient societies, promote nature-based solutions for a sustainable planet, close the energy gap and strengthen gender equality.
With the support of Samsung and the Global Goals app, UNDP has promoted lifelong learning opportunities for people around the world, by improving the conditions and skills of young people with intellectual disabilities in Bolivia, expanding educational opportunities for young Afghan women, and also providing training and startup funding for young entrepreneurs focused on online education in Libya. Funding from the Samsung Global Goals app has also enabled UNDP to support more than $14 million in core resources to fight climate change and strengthen women's leadership in natural resources management in 97 countries.
With just under ten years left to achieve the Global Goals, Samsung and UNDP created the Samsung Global Goals app in August 2019 as a helpful tool to mobilize the Galaxy community to gain a deeper understanding of the Goals and work together for a greater good.
Through educational content and a comprehensive guide to each of the 17 Global Goals, Galaxy users learn about the challenges and interconnectivity across the Goals. They can then transform this knowledge into action by making a big difference with fast and simple solutions. Users can donate directly to UNDP, engage with short ads to generate revenue for UNDP and use wallpapers to increase ad-earnings while the phone is charging. To help maximize the impact of these small acts, Samsung matches all proceeds through in-app advertisements.
Additionally, the Samsung Global Goals app has helped the World Health Organization (WHO) and UNDP's relief efforts for the immediate crisis and long-term repercussions of COVID-19. Samsung and UNDP worked together to create necessary content to provide Galaxy users with accurate and concise information about the virus and ultimately to counter growing rates of misinformation. The Galaxy community also used the app to direct increased funding to the WHO's COVID-19 Solidarity Response Fund and UNDP's ongoing effort to build resilience for those deeply affected by the pandemic.
In the first year of the Samsung Global Goals app, Samsung and UNDP empowered people around the world to spend their time at home and on the go for social good. We inspired their action to support UNDP's important work to integrate the Global Goals into policies and initiatives around the world.
As we look to the future, Samsung will continue to expand our partnership with UNDP and seek new ways to motivate the Galaxy community to learn, share and act together to help achieve the Global Goals by 2030.
MAXIS ANNOUNCEMENTS
Maxis' agility in responding to unique environment results in strong Q2 performance
The Movement Control Order (MCO) has seen Maxis experiencing higher pressure on prepaid and roaming revenues, lower sales in stores and businesses from the more challenged sectors, but also with increased demand for services, particularly around connectivity, converged solutions and digital care. As the country moved on to Recovery Movement Control Order (RMCO) in June, the Company successfully executed and ramped up its go-to-market strategy in reaching out to customers especially the underserved segment, to promote digital channels and modern trade outlets for online activities and transactions; including top-ups and payments.
The agility in responding with measures to mitigate Covid-19 and the commitment to protect the health of its employees, network and systems as well as fully supporting its customers, suppliers and communities, has enabled Maxis to perform well in this unique and challenging environment.
For the second quarter ended 30 June 2020, Maxis delivered a resilient performance, driven by a steady core mobile business and consistent growth in convergence and digitalisation. The quarter saw Maxis continue to report healthy EBITDA, while maintaining a leading EBITDA margin and a stable Profit After Tax (PAT). Leading the market with remarkable subscription growth, Maxis' mobile business remained strong and continued to deliver substantial cash flows. On the fibre front, the Company registered another quarter of positive growth in subscriptions by both families and small businesses, consolidating Maxis' convergence ambition.
Maxis accelerate business reactivation with widest range of connectivity and digital solutions under SME Digitalisation Grant

Following its selection as a Technology Solutions Provider (TSP) by the Malaysia Digital Economy Corporation (MDEC), Maxis is ready to offer the widest range of connectivity and digital solutions for SMEs under the SME Digitalisation Grant, including digital marketing, electronic Point-of Sale, remote working and eCommerce solutions.
Concurrently, Maxis has partnered with Bank Simpanan Nasional (BSN) which will essentially result in a simpler, more efficient and convenient application journey for SMEs.
Maxis is the telecommunications TSP with the widest offering – more than 17 types of solutions for various business needs – enabling SMEs who apply through Maxis to take up multiple solutions to accelerate their digitalisation aspirations. SMEs will benefit from a single Maxis touchpoint for a complete digital onboarding experience available across one of the widest retail networks nationwide. SMEs will also have access to a dedicated Help Squad to assist them to find the right solutions for their business. These benefits extend to all of Maxis existing business customers who want to have access to the grant.
SMEs will be able to leverage the RM500 million Grant under Budget 2020 to accelerate digital adoption and become more agile and competitive in these challenging times. There are two categories of solutions eligible for subsidy under the grant, which are Solutions-Only, with a 50% subsidy up to RM5,000; and Connectivity and solutions bundle, with a 30% subsidy up to RM3,000.
To find out more about the full range of digital solutions from Maxis, or to apply for the Grant, SMEs can walk into any Maxis Centre, call 1919 or 1800-82-1919, or submit their details at their site. Maxis Business customers who qualify for the grant will be contacted within the next few weeks.
Maxis has been helping Malaysian SMEs on their digitalisation journey through eCommerce solutions for more than two years. During the MCO and CMCO periods, Maxis had also launched its #KitaSapotKita Campaign to support businesses with more than 100 tips and hacks in collaboration with business opinion leaders. Now in its second phase, the campaign sees Maxis mobilising an SME Help Squad of 100 personnel to provide answers and advice as SMEs look to reignite their businesses. In addition, Maxis developed a series of 'How Tos' that are free for download here.

DIGI ANNOUNCEMENTS
GoGet selects Digi's Omni Hotline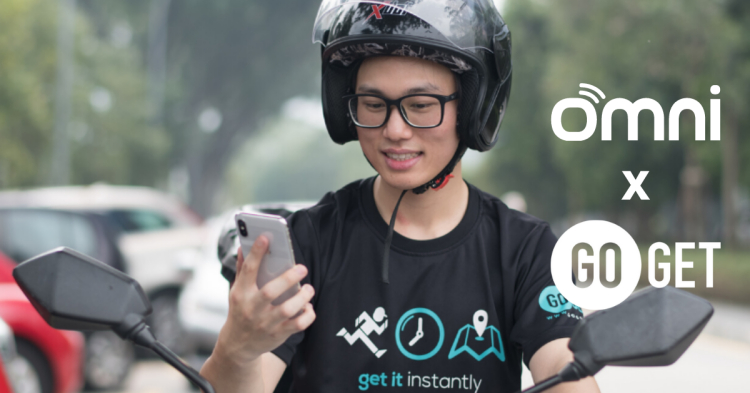 Digi recently shared that GoGet has selected Omni Hotline as its preferred flexible business landline system, as it plans to efficiently consolidate all communications under one easy-to-use system and provide their stakeholders with a single, professional landline number.
GoGet uses Omni Hotline to power their sales and customer service teams, allowing them to communicate more professionally with partners and clients alike. With this move to Omni Hotline, GoGet migrates from using multiple, personal mobile numbers which presented many challenges. The switch to Omni Hotline comes at the right time for the team as the COVID-19 pandemic has also forced their teams to work from home.
Omni Hotline's cloud-based, remote-friendly system complements GoGet's fast paced, on-demand nature of business, and provides their team ease in managing inbound and outbound calls remotely without being tied to their desks.
GoGet uses Omni Hotline's Interactive Virtual Receptionist (IVR) to provide a personalised experience for every customer dialing into the hotline. This helps GoGet to provide a personal touch in greeting and redirecting customers to the right department. This has led to reducing their wait time as well as quicker responses and resolution to customer enquiries, which is essential to customer satisfaction. In a bid to reduce cost while increasing employee productivity, Omni Hotline's affordable plans which comes with call recording functionalities also provides a tracking system for calls made by the respective teams.
As GoGet previously operated without a business landline by using different numbers for different departments, it was confusing and became a hassle for customers to contact the right department. GoGet saw a need to better organise their business calls especially during the pandemic when customers were highly dependent on their services. Through Omni Hotline, teammates within the same departments can be grouped and easily reached through the Extension feature, ensuring that communications between the internal teams and external customers are seamless.
For more information or to sign up for Omni Hotline, visit their site.

AMD ANNOUNCEMENTS
AMD Ryzen Mobile Processors with Radeon Graphics deliver powerful video encoding with Adobe Premiere Pro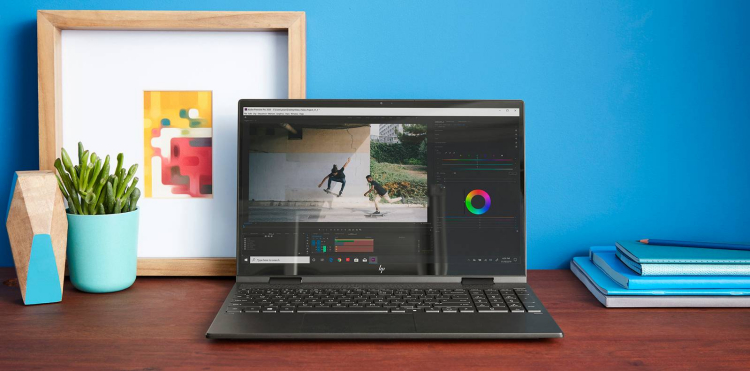 As today's content creators crave powerful mobile solutions for intensive workflows like video encoding, a system that balances performance and portability on-the-go is key. Following the release of Adobe Premiere Pro 14.2 in May, which enabled AMD GPU-accelerated encoding, AMD unveiled new data today demonstrating how laptops equipped with the latest AMD Ryzen Mobile Processors with Radeon Graphics are accelerating video encoding faster than ever.
AMD Advanced Media Framework (AMF) multimedia processing technology enables faster GPU-accelerated video encoding in Ryzen-powered laptops so creators can complete critical projects in less time. Impressively, laptops featuring the AMD Ryzen 4000 U-Series Mobile Processors with Radeon Graphics can now export 4K content up to 29 percent faster, as demonstrated by the 14-inch Lenovo Yoga Slim 7 (also known as the Lenovo IdeaPad Slim 7 in the U.S.) with an AMD Ryzen 7 4800U.
For the most demanding projects, systems featuring AMD Ryzen H-Series Mobile Processors and Radeon RX 5000 Series Graphics provide even more video encoding horsepower. For example, the Dell G5 15 Special Edition laptop now exports video up to 43 percent faster than with software-only accelerated video encoding with an AMD Ryzen 7 4800H Mobile Processor and Radeon RX 5600M GPU.
To learn more, please view the AMD blog here.
MDEC ANNOUNCEMENTS
HSBC Malaysia inks first MoU with MDEC to drive digital leap for businesses in Malaysia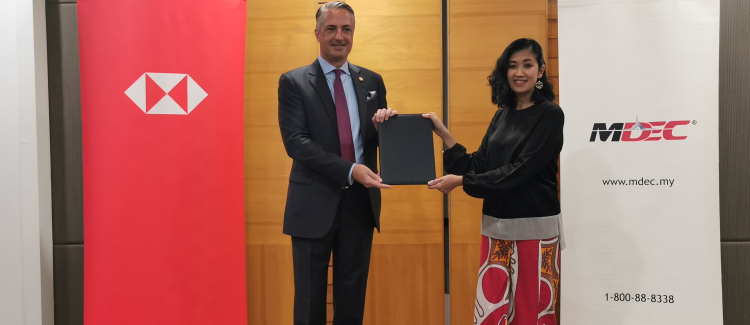 HSBC Malaysia and the Malaysia Digital Economy Corporation (MDEC) have signed a memorandum of understanding (MoU) focused on enhancing the adoption of technology among small-and-medium-enterprises (SMEs), large local corporates and multinational companies in the country. The signing which marks the first MoU between both organisations, highlights the critical role of public-private partnerships in mitigating the adverse effects of Covid-19 on businesses in Malaysia by encouraging companies to embrace digitilisation.
MISC ANNOUNCEMENTS
Celcom and Aerodyne collaborate for IR4.0 solutions related to urban and agriculture
Celcom Axiata Berhad (Celcom) and Aerodyne Group (Aerodyne), a Malaysia-headquartered international DT3 (Drone Tech, Data Tech and Digital Transformation) solutions provider, sealed a Memorandum of Understanding (MoU) to explore the development of IR4.0 solutions, with a focus in urban and agricultural sectors.
Leveraging on both parties' strengths in telecommunications technology, including automation, Artificial Intelligence ("AI"), Machine Learning and 5G technology, the proposed collaboration presents an opportunity to jointly develop and go to market with innovative solutions.
Aerodyne and its solution partners will also have the opportunity to be part of Celcom's Centre of Digital Excellence ("CODE") upcoming initiatives, with a focus on research and development in telecommunications technologies, and potentially co-develop use-cases that are essential to optimise identified industries.
The proposed development of innovative solutions will potentially pave the way for Celcom to expand its B2B solution offerings within its ecosystem. Furthermore, Aerodyne's existing drone solutions will also be powered by Celcom and be progressively expanded into various Aerodyne solutions.
Drones are now established as viable tools for commercial and governmental applications in agriculture, aerial photography, inspection, mining, energy, construction, safety & security and logistics industry. In order to achieve the maximum potential of these applications, a reliable connection from the pilot to the drone is required which can be achieved through 5G.
Cities around the world are betting on innovation to increase their sustainability, improve the efficiency of urban services, and provide safer and healthier environments for their citizens. Smart city initiatives require collaboration between public sector organizations, private sector players such as transport, utilities, or services companies. PWC expects a steady increase of smart city development around the world with the total value of the global smart city market projected to exceed US$2.5 trillion by 2025.
The Covid-19 pandemic has put the spotlight on Malaysia's immediate and long-term plan for food security. Smart agriculture could address the issue of rising pressure on the food supply system owing to the rapidly growing population, urbanisation, increasing use of modern technologies, the growing income levels and demand for protein-rich food sources, growing need for farmers on livestock monitoring and disease detection, and reduction of costs by adopting advanced livestock monitoring solutions. In addition, the surging adoption of advanced technologies such as IoT and AI in aquaculture farms, livestock monitoring, and smart agriculture farms to improve farm yield is propelling the growth of the smart agriculture market. According to research firm MarketsandMarket, the smart agriculture market is estimated to grow from USD 13.8 billion in 2020 to USD 22.0 billion by 2025, at a CAGR of 9.8%.
ShopBack teams up with Shopee Malaysia to launch Shopee Affiliate Marketing Solutions (AMS)
ShopBack, together with Shopee, is glad to announce the launch of Shopee Affiliate Marketing Solutions (AMS) today. This collaboration will see two industry leaders coming together to work towards the common goal of driving value to merchants and users. It enables participating brands to list their Shopee Official Stores directly on the ShopBack Malaysia platform, thereby allowing them to determine the cashback amount to reward customers. At the same time, ShopBack users will earn additional cashback on their Shopee purchases from participating brands, on top of receiving the usual sitewide cashback.
In Malaysia, ShopBack generated around 1.5 million monthly orders for over 500 merchants in Q2 of 2020. ShopBack is excited to share that starting today, the brands participating in Shopee AMS will be able to leverage ShopBack Malaysia's extensive reach and promote their Shopee Official Stores to over 3 million local ShopBack users. Since launch, ShopBack Malaysia has rewarded its users with over RM60 million in cashback.
Update on the "Sony Global Relief Fund for COVID-19" - Expanding relief efforts from Sony Group businesses and employees around the world
Sony Corporation ("Sony") announced on April 2nd the establishment of the "Sony Global Relief Fund for COVID-19," a 100 million US dollar fund to support those around the world affected by the COVID-19 virus.
Through this fund, Sony is providing support in three areas: assistance for those individuals engaged in frontline medical and first responder efforts to fight the virus, support for children and educators who must now work remotely, and support for members of the creative community in the entertainment industry, which has been greatly impacted by the spread of the virus.
The main support initiatives Sony has carried out using this fund to date are outlined fully at their site.
In related Sony news, a new collaboration with the Associated Press (AP) has stated that Sony will be the exclusive imaging products and support provider for Associated Press photographers and video journalists around the world.
Garmin(R) acquires Firstbeat Analytics, a leading provider of physiological analytics
Garmin has announced its acquisition of Firstbeat Analytics Oy, a privately-held provider of physiological analytics and metrics for consumer devices in the health, wellness, fitness and performance markets.
Firstbeat Analytics is the consumer licensing business formerly a part of Firstbeat Technologies, a Wellness and Professional Sports business. As one of the most prominent physiological analytics companies in the world, Firstbeat Analytics has been transforming heartbeat data from consumer devices into meaningful information and advice to enhance performance and wellbeing for nearly two decades.
Garmin's decision to acquire Firstbeat is a way forward in positioning itself as an even greater leader in the industry of health and fitness and establishing us at the forefront of physiological analytics. This acquisition is inline with Garmin's ever-expanding fitness segment that aims to develop technologies that enhance and promote healthy and active lifestyles for their consumers. Whether users are runners, cyclists, swimmers, multi-sport athletes, or simply looking to stay active throughout the day, Garmin has a product that can help them reach their health and fitness goals.
PUBG MOBILE announces top 16 teams from PMWL Season Zero's 1st Super Weekend
The top 16 teams to emerge from the recent PUBG MOBILE World League (PMWL) Season Zero's first Super Weekend have been announced.
The teams will now move on to a second Super Weekend round happening this 24-26 July, as they continue to battle it out for a total prize pool of USD 850,000 and for coveted World League Points, which will determine who will proceed to the PMWL World League Finals, which are set to take place from 7-9 August.
The 16 teams that emerged from the first Super Weekend are (by ranking):
PMWL Season Zero Super Weekend 1
East
1. RRQ Athena
2. Bigetron Ren Alients
3. GXR Celtz
4. Yoodo Gank
5. Box Gaming
6. Megastars
7. King of Gamers Club
8. Orange Rock (OR) Esports
9. TeamIND
10. Synerge
11. T1
12. Valdius the Murder
13. Team Secret
14. Reject Scarlet
15. TSM-Entity
16. NoChanceTeam
West
1. Cloud9
2. Futbolist
3. Loops Esports
4. DreamEaters
5. Wildcard Gaming
6. B4 Esports
7. Pittsburgh Knights
8. Alpha Legends
9. Tempo Storm
10. Team Queso
11. Team Umbra
12. Team Unique
13. URDRKillers
14. Nova Esports
15. Yalla Esports
16. KoninaPower
Due to the global pandamic, the PMWL Season Zero, PUBG MOBILE's newest global esports programme, was changed to an all-online format, with Mountain Dew as the official beverage. The PMWL Season Zero, started on 11 July with 20 teams joining World League East and 20 teams joining World League West, and is set to be held until 9 August. It can be watched via live stream on PUBG MOBILE Esports YouTube channel.
Boost and Sunshine form partnership
Homegrown e-wallet Boost and Sunshine Wholesale Mart Sdn Bhd (Sunshine), recently launched an innovative first-of-its-kind partnership in the e-wallet space – digitizing Sunshine's current employee benefits system using e-wallet technology. The launch was attended by YAB Chow Kon Yeow, Chief Minister of Penang and YB Sim Tze Tzin, Member of Parliament for Bayan Baru.
This latest innovation stemmed from Sunshine's desire to pivot towards digitising different aspects of their business to increase efficiency and relevancy, especially in a new normal and a rapidly changing business environment where embracing digital is the way forward. Sunshine's employee Cost of Living Allowance (COLA) and staff allowance are now disbursed in a simple, seamless and secure manner through a dedicated 'Partner Wallet' within the Boost app, to 233 employees across six supermarkets as well as 12 convenience stores located in 8 MNC factories, worth about RM500,000 in total on an annual basis.
The Partner Wallet replaces Sunshine's existing COLA and staff allowance that was previously given in the form of physical vouchers, enables employees to keep track of their benefits and settlements in one place and eliminates the need for Sunshine to print and manually handle the physical vouchers.
Sunshine is the first company in Malaysia to utilize Boost's Partner Wallet feature, marking this collaboration a significant industry milestone for both Boost and Sunshine, and is also inline with the Penang state government's aspirations towards becoming a cashless society by 2030.
Boost is committed towards helping businesses and individuals capitalize on technology by continuously innovating and developing new use cases as well as features that add value and give Malaysians – both consumers and businesses – a strong case to embrace digital payments and financial services.
Cyberview Kicks Off First Live Monthly Webinar Series
Cyberview Sdn Bhd (Cyberview), recently held the first of its live monthly webinar series, themed 'The Role of Technology in Restarting the Economy'. The webinar discussed how a technology ecosystem would catalyse the development of tech and innovation as society and businesses are pushed to fast-track digitalisation post-Covid-19.
With lockdowns across the world beginning to ease and people learning to adapt to a new norm, the panel discussion focused on how technology will continue to play a key role in rebuilding economies. The speakers included Shafinaz Salim, Head of Technology Hub Development Division of Cyberview; Richard Ker, Vice President, Partnership and Ecosystem Development of Aerodyne Group and Usamah Zaid, Founder and CEO of WAU Animation.
For more information about this webinar, please visit Cyberview's Youtube channel.
U Mobile and Funding Societies join forces
U Mobile, recently announced its partnership with Funding Societies, Southeast Asia's largest peer-to-peer (P2P) financing platform, to offer business financing solutions for Malaysian micro, small and medium enterprises (SMEs), as well as small office/home office (SOHO) customers via its digital payment acceptance solution GoBiz.
By collaborating with Funding Societies, U Mobile aims to empower local micro, SMEs, as well as SOHO Malaysia business owners to address a common need of growing businesses, which is the lack of working capital to expand the business. By accessing GoBiz's website - www.gobiz.com.my - U Mobile as well as GoBiz customers will be able to access Funding Societies' P2P financing assistance platform which will enable them to increase their revenue growth, bridge short-term liquidity gaps as well as overcome seasonal revenue fluctuations, especially in this challenging economic period. There is also flexibility in terms of loan range as Funding Societies is able to offer loans from RM3,000 to RM1 million.
The application is extremely seamless as applicants may carry out the entire process online via GoBiz website. On top of that, applicants who are U Mobile or GoBiz customers will not need to provide collateral or retention sum. Applicants will also receive rapid notification of their application status within just two working days upon full submission of documents. GoBiz customers have the added ease of not having to provide additional documents to prove income if they have at least 6 months of active monthly transactions with GoBiz.
Eligible businesses that submit their applications via the GoBiz platform will be able to enjoy the following benefits from Funding Societies:
Financing amount of up to RM100,000 for Micro Financing and up to RM1 million for Business Term Financing
Fast disbursement with approval as fast as within 2 working days
Flexible tenure between 3 to 18 months
Minimal documentation requirement
Retention sum requirement waived
Competitive interest rates
No collateral requirement
To apply or to know more information, please visit their site
YTL Foundation and FrogAsia organise GIAT: Belajar & Menang! as a continuation of the Learn From Home Initiative
YTL Foundation and FrogAsia has launched a weekly challenge GIAT: Belajar & Menang! featuring engaging lessons from FrogSchool to support the lessons of students returning to school, following the recent school shutdown in Malaysia beginning in March with the announcement of the MCO to stem the spread of Covid-19. GIAT: Belajar & Menang! is a continuation of efforts introduced by YTL Foundation together with FrogAsia and YES through the Learn From Home Initiative to help students continue with their lesson plans without disruption during the school closures.
This support for home learning has seen YTL Foundation collaborating with FrogAsia, Teach For Malaysia, Pelangi Publishing Group, Kindity Montessori Preschool, Universiti Kebangsaan Malaysia and MyReaders to create FrogSchool lessons to help parents and students with learning from home.
HyperX Adds New Predator DDR4 RGB and FURY DDR4 RGB Memory Modules up to 256GB
HyperX, the gaming division of Kingston Technology, recently announced the release of new and updated speeds and capacities for HyperX Predator DDR4 RGB and HyperX FURY DDR4 RGB memory modules and kits. Featuring memory kits up 256GB and speeds up to 4600MHz1, the Predator DDR4 RGB and FURY DDR4 RGB memory modules are designed to pass rigorous certification test procedures and are Intel XMP certified and AMD certified Ready for Ryzen.
HyperX Predator DDR4 delivers fast frequencies and low latencies with speeds up to 4800MHz1 and latencies from CL12 to CL19. Predator DDR4 utilizes a black aluminum heat spreader and matching black PCB to complement the look of the latest PC builds. Predator memory is available in 8GB, 16GB and 32GB single modules and in kits of two, four, and eight.
FURY DDR4 is a cost-effective, high-performance DDR4 upgrade option for the latest gaming platforms or motherboards on the market. FURY DDR4 offers Plug N Play2 at 2400MHz and 2666MHz, which enables automatic memory overclocking at standard DDR4 1.2V settings and features a low-profile asymmetrical heat spreader design. HyperX FURY DDR4 is available in 2400MHz to 3733MHz with latencies from CL15 to CL19. FURY DDR4 is available as single modules from 4GB to 32GB and various kit configurations from 16GB to 128GB.
The RGB memory modules for both the Predator and FURY DDR4 lineups feature stylish black heat spreaders and dynamic RGB lighting effects utilizing HyperX's patented Infrared Sync technology to provide synchronized lighting effects. HyperX NGENUITY3 software is available to customize the RGB settings.
Recently HyperX achieved two memory frequency milestones, reaching 6600MHz (2 DIMM configuration) and 6638MHz (1 DIMM configuration) on an ASUS ROG MAXIMUS 12 APEX motherboard. For more details, see the 6600MHz and 6638MHz overclocking videos.
HyperX Predator DDR4 and FURY DDR4 modules are 100 percent factory tested at speed and backed by a lifetime warranty. HyperX Predator DDR4 and FURY DDR4 modules are available through HyperX's network of retail and e-tail outlets.
For more information on HyperX DDR4 and global availability, please visit the HyperX Memory webpage.
AWS launches world's first AWS DeepRacer Women's League in Southeast Asia
According to MDEC, the digital economy is expected to contribute 21% of Gross Domestic Product (GDP) growth in Malaysia by 2022. Additionally, our GDP has the potential to grow by RM6 billion to RM9 billion if more women join the labour force. As digital talent is the foundation on which the future workforce will be built on, industry players must empower women to develop digital skills that could widen their opportunities in the technology field.
Amazon Web Services Inc. (AWS), is launching the world's first AWS DeepRacer Women's League in Southeast Asia as part of AWS's Build On, ASEAN 2020 hackathon. AWS is thrilled to announce that all women in Malaysia stand a chance to be part of this interactive and unique experience on 8 August 2020.
The event features a race using fully autonomous, scaled-down cars that have been trained to drive using reinforcement learning (RL), and is designed to encourage women in Malaysia to participate in technology by developing machine learning (ML) skills. The virtual race is open to participants with no prior knowledge of ML, or who want to experiment with it for the first time. Winners will stand a chance to bring home AWS promotional credits valued at $1,000 each, a high-end monitor, and a trophy.
Kids in Malaysia embrace online learning during the MCO period, says Kaspersky
Following the introduction of restrictions around the world due to the COVID-19 threat, people's usual online behavior has changed, not only among adults, but also among children. According to the latest data from Kaspersky, kids in Malaysia have paid less attention to computer games in recent months, especially when compared to the period before the pandemic began.
Statistics from Kaspersky showed that the majority of the children in Malaysia spent most of their time online from March, April and May on software, audio and video websites to search for files, which could be related to digital or e-learning during the Movement Control Order (MCO).
The MCO has kept the children to continue their education from home, done by attending online classes using the laptops, tablets, or mobile phones. Declining interest in games can be explained by the increased need of having to focus on other activities such as digital learning and online messaging related to the same cause during these periods of learning from home.
Cybersecurity Malaysia reported a spike of 82.5% cybersecurity cases during MCO period, with most cases involved fraud, intrusion and cyber harassment or cyber stalking .
To ensure your child has positive digital learning during the pandemic, Kaspersky has the following recommendations:
• Spend more time to communicate with your kids about vital online safety measure. Parents' advice must be specific, practical and timely, and delivered in a way that is useful and memorable for children.
• Surf and learn together. Seeing where your kid spends their time online means you can explore how best to keep them safe. By spending time online together playing games and so forth, you can learn from each other.
• Block and report. Teach your kid how to block and report when they see or experience something problematic online.
• Be real with your children about how information you put online can remain there for the rest of their lives.
• Install cybersecurity software, such as Kaspersky Total Security, it can help protect against some threats, especially when you are not around to monitor in person.
In related Kaspersky news, Amidst the increased use of online banking and e-wallet in the region fuelled by the pandemic, Kaspersky reminds banks and financial services in Southeast Asia (SEA) to learn from the lessons of previous cyberattacks like the costly $81M cyberheist incident in 2016.
Kaspersky in an online conference with select media from the region, highlighted how the financial sector can utilise comprehensive threat data to beef up their defences against sophisticated cybercrime groups such as Lazarus – the infamous cybergang allegedly behind the multi-million Bangladesh Bank Heist.
SKYWORTH Launches S81 Pro TV with Industry-leading Gaming-Level Specifications
SKYWORTH recently launched the S81 Pro, a premium TV with gaming-level specifications at its Summer launch event. At the launch event, SKYWORTH also announced the latest addition to its 8K ecosystem, the LIFErecorder 5G Box.
Snapchat launches Snap Minis
Snap Inc. has officially launched Snap Minis, the newest addition to Snap's platform for developers to build bite-sized experiences right within Snapchat. First announced at Snap Partner Summit last month, Snap Minis make coordinating between friends faster than ever.
The below Minis have been rolled out globally on Snapchat –
Headspace - With the Headspace Mini, Snapchatters can kickback with quick meditations and send encouraging messages to boost friends in need.
Let's Do It (by Snap Inc.) - When Snapchatters and their friends need to make a decision as a group, Let's Do It helps pick their next move.
Prediction Master - From Mammoth Media, Prediction Master serves timely questions on everything from the Stock Market to sneaker drops, so Snapchatters can see which of their friends is the true psychic.
Flashcards - From Tembo, create flashcard decks with friends on Snapchat, to help cram for the next exam.
In related Snapchat news, Snap's The Friendship Report found that 37% of Malaysian Gen Z and Millennials felt more connected to their friends when talking to them online.
In conjunction with International Friendship Day, Snapchat invites you to reach out to your friends in a more expressive and fun way. Make online conversations with close friends more creative and rekindle old friendships by reaching out in a casual entertaining way with numerous cool features on Snapchat. Virtual communication will never be the same!
The MCO Effect: Average Malaysian earned RM1396 on Carousell
A new user behaviour study conducted by Carousell, shows that Malaysians largely adapted to the Movement Control Order (MCO) by making the best of what they have, through selling and buying. During the MCO alone, the average Malaysian made RM1,396, selling on Carousell.
Most opt for second hand items for monetary reasons, to either get a better deal from buying preloved items or making extra cash from selling items they no longer need. These motivations became more important during the pandemic, when Malaysians made more than 690,000 transactions for second hand items to earn extra money, whether it was to save for rainy days, supplement income, or even to cushion the blow of losing a job.
Yet, there is still a lot more value to be unlocked in selling underused items. On Carousell's marketplace alone, Malaysians could be selling an additional RM640 million worth of second hand items.
The second hand market has quickly become a top of mind destination for certain items like fashion and electronics, two of Carousell's historically popular categories. During the MCO, electronics were still in demand, with over 1.2 million searches for Work From Home equipment. But Malaysians were doing more than working from home—they clocked out of their home offices to visit their kitchens.
During Ramadan, Malaysians took to Carousell to continue selling their homemade delights despite the closure of physical bazaars, using the newly launched Local F&B category where users were able to search within a 10km radius of their location to narrow down the food nearest to them. It's no secret that Malaysians love their food—during the MCO period alone, chats for items in the F&B segment alone increased by more than threefold. Malaysians were both selling their homemade goods on Carousell and using it to source for their cooking and baking needs too, right down to the nitty gritty of equipment such as whisks, which have doubled in demand.
Malaysians have been entrepreneurial in more ways than one. With masks becoming a necessity in the post-COVID world, searches for masks have increased by more than 5 times. Users have responded to the rising demand too, with a 2.5 times increase in the number of face mask listings on Carousell. Like many, Carousell user Yanice, started crafted and selling handmade masks on Carousell because her family business had to take a pause. She has sold over 200 masks, using Carousell Protection, Carousell's trusted escrow payment solution, and integrated shipping methods in each of her transactions, so that she could abide by social distancing measures. Overall, there has been a 115% increase in the average daily transactions made through Carousell Protection.
To celebrate and share the stories of Carousellers who have exemplified true grit and resourcefulness, Carousell has launched a #MakingTheBest campaign that will roll out over the next few months. For more Carousell stories, visit their site.
Grabfood to support businesses
With more economic sectors reopening, financial uncertainty remains a concern for many Malaysians who are still cautious with their spending. As a home grown tech enabler, Grab has been actively innovating its platform and services to ensure small and independent businesses are supported while still providing budget conscious customers the convenience of on-demand food delivery in their part in helping the nation regain economic stability.
In its latest efforts, Grab is introducing new updates to it's food delivery service including lowering delivery fees from nearby favorites from as low as RM 2 for selected restaurants less than 1km away in Klang Valley and 2.5 km outside the Klang Valley. Grab is also introducing the GrabFood Signatures Value Packages where customers can save up to RM50 off on each order from over 1,000 GrabFood Signatures restaurants and a new 'free deliveries' category on the platform to provide customers who are looking for budget friendly options.
The LEGO Group introduces LEGO® edition of classic Nintendo Entertainment System™
The LEGO Group recently announced a LEGO® Nintendo Entertainment System™ (NES) Building Kit for adults, letting grown-up fans create their own NES console with LEGO bricks. The new kit, the latest product of the LEGO Group and Nintendo partnership, offers a brick-built NES model packed with realistic details, including the accompanying 1980's style LEGO television set, so nostalgic gamers and LEGO fans can recreate their favorite Super Mario Bros.™ childhood experiences.
Today's announcement will let adult fans take a trip down memory-lane by building a mechanically functional version of an all-time favourite console with LEGO bricks. The new NES Building Kit will include a controller with a connecting cable and plug, as well as an opening slot for the Game Pak with a locking feature. The console also comes with a buildable retro TV, featuring a flat 8-bit Mario figure on the scrolling screen. Fans can scan an action-included brick with LEGO® Mario™ from the LEGO Super Mario Starter Course, so he reacts to on-screen enemies, obstacles and power-ups just as he would have in the iconic Super Mario Bros. game.
The LEGO Group and Nintendo announced their partnership earlier this year, bringing a fun-packed LEGO Super Mario universe to life through a Super Mario Starter Course set that exclusively features a LEGO Mario figure who displays a wide variety of instant reactions to movement, color and various action bricks. This entry point set was followed up on in May with a series of Power-Up Packs and in June with the announcement of a range of Expansion Sets and collectible Character Packs. All have been designed to build out the world of LEGO Super Mario, letting players unleash their creativity by building exactly the levels and challenges they want to see LEGO Mario and friends compete in.
This highly collectible NES building set is part of a range of inspirational LEGO models designed for discerning hobbyists, as they look for their next immersive challenge. The LEGO NES will be available exclusively from LEGO Certified Stores and LEGOLAND in Malaysia from August 1st. All purchases of the NES Building Kit will receive a LEGO brick based boxed set as a gift with purchase, while stocks last.
The full LEGO Super Mario product line also launches on August 1st and will be available directly from LEGO Brand Retail Stores, LEGO Certified Stores and LEGOLAND in Malaysia.
LEGO® Nintendo Entertainment System™ (NES) (71374)
• 18+
• 2,646 pieces
• RRP: RM949.90
ILLEGEAR launches 2nd concept showroom in Johor Bahru
In 2019 October, ILLEGEAR launched its first Concept Showroom in Oval Damansara, Kuala Lumpur that enables them to further strengthen the demand of high-performance computing industry.
This year 11th July, ILLEGEAR expands its wings by launching its 2nd Concept Showroom in Johor Bahru, Malaysia – the 2nd concept showroom since the company's 9 years of inception. The Southern Concept Showroom is well equipped just like the KL Concept Showroom in terms of numbers of demo, large capacity, good accessibility as well as ambient parking space. The southern branch also comes with a dedicated service centre to provide extraordinary service to customers in the southern region.
The newly released AMD Ryzen 4000 Series mobile processors extends AMD's competitiveness and reach into consumer notebook market, gamers and tech enthusiasts are excited for the arrival of the AMD Renoir laptops providing high performance in a value package.
With high anticipation, ILLEGEAR launches their new Southern Concept Showroom together with the new performance laptop models powered by AMD Ryzen 4000 Series - Onyx V Ryzen and Rogue Ryzen. Both models are readily available at the Southern Showroom for testing and sale on the launching day.
Check out their site for more details.
Check out the BMW X5 xDrive45e M Sport via AR
BMW Malaysia recently introduced an electrifying web-based AR experience for its recently unveiled All-New BMW X5 xDrive45e M Sport – a first for the BMW portfolio in Malaysia. The cutting-edge web-based AR experience by BMW Malaysia allows users to see, hear, and experience The Boss in its full glory – all without the use of a specific mobile application.
To experience the joy of The Boss in full AR, visit their site.
In related BMW news, BMW Malaysia recently introduced the All-New BMW M135i xDrive – the sporting flagship of the third generation BMW 1 Series line-up, as well as the New BMW X1 sDrive18i – a new addition to its portfolio of locally-assembled vehicles.
Car showrooms go Virtual on WapCar
The public now has a new avenue to check out a new vehicle model without having to be physically present in dealerships.
Leading tech-driven automotive content hub, WapCar, today introduced the new VR Showroom, the first-of-its kind feature that provides customers with a 360-degree exterior-viewing element and an immersive new car experience for in-cabin exploration.
The Perodua Myvi, Proton X70, Toyota Corolla and Honda Accord are among the first models that are already available in WapCar's VR Showroom.
At the same time, WapCar also introduced the Dealer Geolocation function to help locate dealers closest to the customers for convenience in test drive arrangement and obtaining latest offers. This function comes with Google Map navigation to ease route-planning.
The VR Showroom on WapCar is timely and fits into the current situation where physical distancing is being practised along with other safety measures in the new norm following the nation's ongoing effort in battling the COVID-19 pandemic.
Check them out at their site.
Thanks for reading TechNavers and TechNave NewsByters. As always, stay tuned to TechNave.com and if you think your brand or PR should be in our latest issue of TechNave NewsBytes 2020, let us know.