TechNave NewsBytes 2020 #19 - Samsung Galaxy A51 / A71 Macro, realme new experience stores, Huawei ICT Certification and 4 ways to enjoy your Huawei Mobile Device and more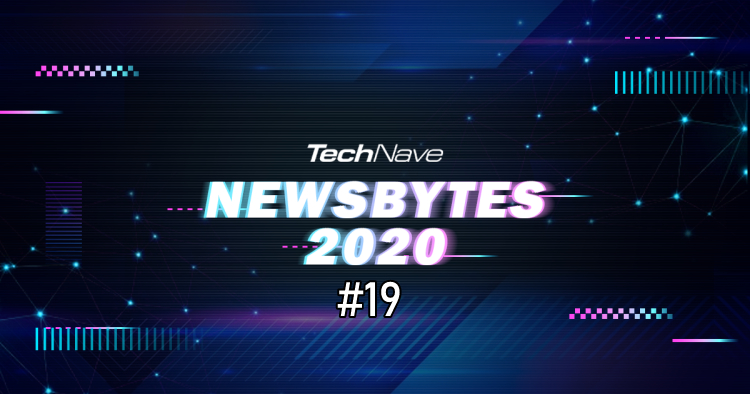 In this episode of TechNave NewsBytes 2020 #19, Samsung shows off the macro prowess of their Samsung Galaxy A51 and Galaxy A71 smartphones while realme Malaysia launched 2 new experience stores.
Huawei announced new ICT certification and 4 ways for users to enjoy their Huawei Mobile Devices.
For the misc announcements:
More service at a finger's touch: the new Mercedes me Apps

LG Announces Second-Quarter 2020 Financial Results
Epson Malaysia announces launch of new innovative ultra-short throw interactive laser projectors with ultra-wide displays
Boost to #KasiTambah More Rewards for ePENJANA with a Total of More Than RM130 per User
Purchase RFID Tags in app, Pay Tolls Fares and Get Extra Rewards with Your RM50 ePENJANA Incentives with Touch 'n Go eWallet!
Tune Protect Remains Sustainable Amidst COVID-19 Adversity
Too boring to hack? A third of millennials think they're too mundane to be the victim of cybercrime
'After School' with YouTube Kids
BigPay launches remittance service to China Via Alipay
Viu shows 42% growth in consumption as per latest MPA AMPD report backed by popular pan-regional content in Asia
Team Tempest are the VALORANT SEA Invitational Champions
SHARP reveal new remote life solutions
Carsome partners with CIMB Bank

SAMSUNG ANNOUNCEMENTS
Discover a Whole New World of Detail with the Galaxy A51 and Galaxy A71's Macro Camera Plants and Flowers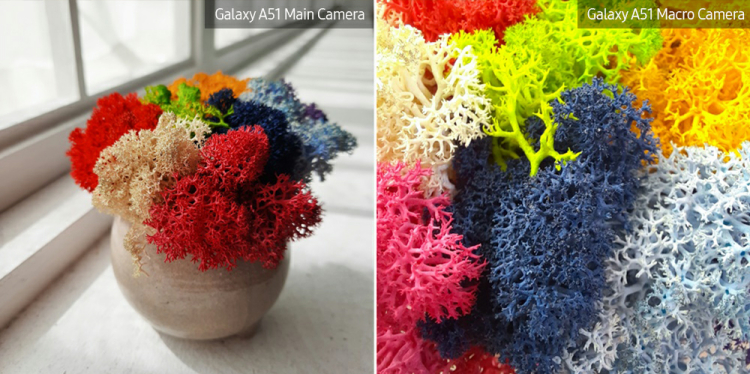 It is thanks to plants that we are able to breathe fresh air, enjoy colorful landscapes and benefit from golden harvests. In order to raise awareness of the importance they have to our global ecosystem, the United Nations has designated the year 2020 as the International Year of Plant Health.
Samsung Newsroom harnessed the power of the Galaxy A51's 5MP Macro camera in order to get closer to the natural beauty of plants and flowers and learn more about these living, breathing flora.
Seasonal Hues
The remarkable colour changes plants go through as the seasons change will never fail to be a thing of beauty, and upon closer look, it is clear that in some cases, a single colour seen from a distance is in fact a harmony of complementary shades brought about by the wonder of nature.
Top Tips: How to Become an Expert Plant Photographer
① Avoid direct sunlight!
While sunlight is what plants thrive on, overly bright or sunny conditions can actually hinder you from taking good photographs. The best conditions for plant-focused photographers are slightly cloudy circumstances, such as just after rainfall when lingering moisture can provide an extra glow to your shots, too.
Natural Detailing
Some plants and flowers require a closer look to be fully appreciated. Many feature subtle yet fascinating detailing granted by the layered texturing of leaves, thorns and other features.
② Try a sheet of black paper!
Choosing a complementary colour as the background of your subject that gives the effect of counterlight will provide you with richer detailing in your photos. Mounting a piece of black paper or cloth to serve as the background can serve as an easy way to achieve this.
Signs of Life
At the end of winter, the sprouting of green buds gives us the feeling of a new season as spring approaches – but sometimes these growths are too small to capture with the naked eye. Using the Macro camera, these miniscule signs of growth can be captured at their best with a clean background and a spray of water to add freshness.
Unique Patterning
Not only does light help plants grow, but it also helps illuminate their unique features. By exposing a plant's leaf to a certain amount of light, the beauty of nature in all its intricate patterning becomes clear; with the Galaxy A51's Macro camera, every fine line and natural irregularity becomes visible.
For more details about the Samsung Galaxy A51 and A71 along with more macro photos, check out the site.
REALME ANNOUNCEMENTS
realme Malaysia launches new experience stores in NU Sentral KL and Alor Setar Mall Kedah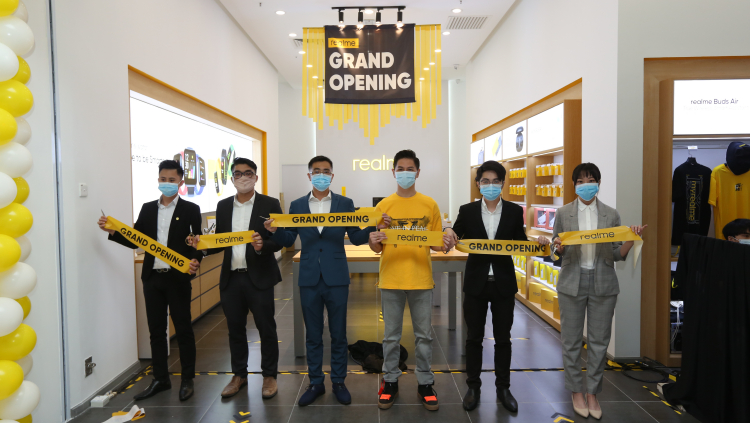 realme Malaysia recently launched an experience store at NU Sentral, Kuala Lumpur. Malaysian fans attended its grand opening today as they were excited to get closer to realme's latest deals as well as experiencing its smart ecosystem.
Malaysian fans who missed out the opportunity to enjoy the activities during the grand opening today will still be able to enjoy it on 1st August and 2nd August. The experience store is located at Level 2 of NU Sentral near the MPH bookstore operating daily from 10.00a.m. until 10.00p.m.
Meanwhile, realme Malaysia also launched an experience store for its Kedah fans in Alor Setar Mall today. Fans who are eager to have a closer look at realme's smart ecosystem, can experience it from 10.00am to 10.00pm at all realme stores. The store is located at Lot G13 Alor Star Mall, Kawasan Perusahaan Tandop Baru, 05400 Alor Setar, Kedah Darulaman.
HUAWEI ANNOUNCEMENTS
Huawei ICT Certification Program Cultivates Talent Ecosystem in Asia Pacific

Huawei Technologies recently hosted its Huawei Asia Pacific ICT Talent Forum 2020 to explore ICT talent trends and talent development strategies in the Asia Pacific region. At the online event joined by over 2,000 participants, the company announced a new certification program to develop a comprehensive ICT talent ecosystem to pave the way to sustainable digital transformation.
Under the theme "Connection, Glory, Future," the forum gathered industry experts and IT professors to discuss the continuing need for highly-skilled ICT workforce and propose sustainable plans to help the region solve ICT workforce shortage. The Huawei Asia Pacific ICT Certification Program, announced at the event, is open to students and ICT practitioners who have joined or plan to join in the Huawei Asia Pacific ICT Academy. The program runs from August 4 to November 30, 2020. Participants who pass the exams in the shortest time will be awarded on a first come, first served basis.
To tackle this challenge, Huawei built a talent ecosystem to support the transfer of qualified employees to the ICT industry, in line with its talent cultivation strategy. The ecosystem consists of three initiatives: the Huawei Certification, the Huawei Academy and the Huawei ICT Competition.
The company will continue to explore new ways to cultivate ICT talents and to support governments around the world as they develop ICT infrastructure. With the ultimate goal of bridging the gap between demand of enterprises and the supply from universities, Huawei aims to help Asia Pacific countries lay a strong ICT foundation for many decades to come.
4 Ways to better enjoy your Huawei Mobile Devices - A Comprehensive Guide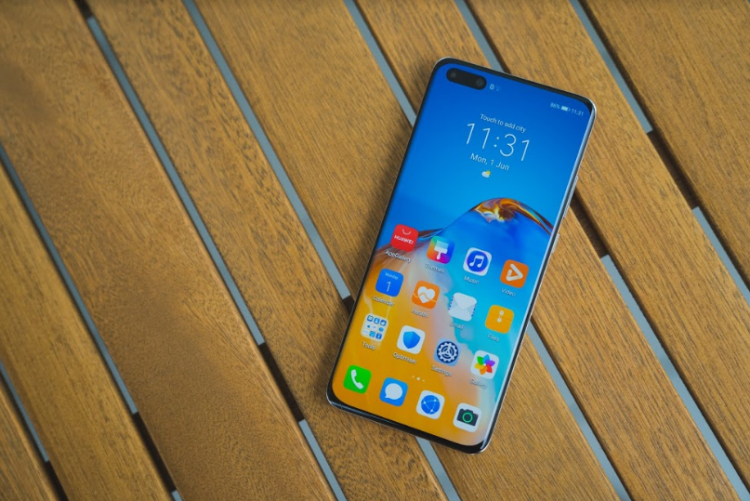 Everyone loves a good how-to guide, and here's one for those using or looking to use HUAWEI mobile devices. Here are four great tips you need to know, that are guaranteed to enrich your experience in using a HUAWEI smartphone or tablet.
Tip #1: How to download your favourite apps quicker, safer and more conveniently
There's a faster, safer and more convenient way to download the apps you want on your HUAWEI mobile device. Here are 3 easy steps:
Step 1: Open the Petal Search App
Step 2: Search for the app you want
Step 3: Download the app
You can also search for the apps you want without having to open the Petal Search App, simply by installing the Petal Search Widget onto your home screen. Click Go on your desired app – just one tap, and you're set!
You can even update your apps easily using Petal Search Widget. To update your apps, open the Petal Search Widget, and select Me at the bottom right. Select Downloads and select Updates, then click on the apps that need to be updated.
Tip #2: How to pick up where you left off on games tied to your Google ID, on your new HUAWEI mobile device
Are you worried that switching to a new HUAWEI mobile device will mean that your game progress on your old smartphone will all be lost? Fret not, you can log in to your games account on your new phone without missing a single moment of gameplay.
All you need to do is to bind your game with your Facebook account or official game account on your old phone. Install the game on your new phone and log in to the game using your Facebook or official game account – and pick up where you left off without missing a single beat.
Tip #3: How to easily backup and transfer WhatsApp/WeChat between your old and new HUAWEI mobile phones.
Losing important text messages is a nightmare, but a common occurrence when you switch to a new phone. With HUAWEI Cloud, you never have to worry about losing precious information on WhatsApp ever again. Here's how you can have all your chats safely intact when you switch to a new HUAWEI mobile phone.
Step 1: On your old phone, select Settings > HUAWEI Account > Cloud
Step 2: Then select Cloud Backup > Backup Options > App Data
Step 3: In App Data, grant access WhatsApp/WeChat to have access
Step 4: Go back to Cloud Backup and choose Backup
Step 5: Wait for backup to complete
Step 6: On your new phone, select Settings > HUAWEI Account > Cloud
Step 7: Then open Cloud Backup > choose Restore Data
Step 8: Check the backup records and select the latest backup
Step 9: Choose App Data > Select WhatsApp/WeChat > Click OK
Step 10: Select Restore on the notification box that pops up and wait for restoration to complete
Tip #4: Sit back and enjoy exclusive AppGallery rewards!
The HUAWEI AppGallery does not only have most of the apps Malaysians love, it also is also safe, convenient and easy to use. And those who use it, get to enjoy exclusive rewards. Among the latest rewards are cashback that come with the Penang Smart Parking app. The first 10,000 users to install the app are entitled to redeem RM5 cashback.
To claim the reward, follow these 5 steps:
Step 1: Install the Penang Smart Parking App through Petal Search Widget
Step 2: After installing the app, go to HUAWEI AppGallery and select Gifts
Step 3: Then select Claim and then Copy
Step 4: Launch the Penang Smart Parking app and select Reload > Redeem Voucher
Step 5: Hold and Paste the Code, then click OK
Using HUAWEI mobile devices come with multiple benefits
Many incredible benefits await HUAWEI mobile device users. These benefits include:
Users can enjoy one month of 50GB, 200GB, or up to 2,048 GB of HUAWEI Cloud storage space for free, between 1 July – 31 December 2020. To redeem, just follow these simple steps.

Step 1: Select Upgrade Storage
Step 2: Choose the storage size that you want (50GB/200GB/2,048GB)
Step 3: Click Buy > Select Next
Step 4: Select Add bank card, key in your bank card details
Step 5: Click Confirm and your HUAWEI Cloud storage has been successfully upgraded!
HUAWEI mobile device users can enjoy free exclusive 3 months VIP membership to TVB, MANGO TV, VIU, and dimsum entertainment.
HUAWEI mobile device users can enjoy and learn from 300 educational videos for free on HUAWEI Video's HUAWEI Academy. The videos feature 22 trained and experienced experts in their individual fields, aimed to help viewers develop, sharpen and master their capabilities in a wide range of areas, from academia to acting to sports.
MISC ANNOUNCEMENTS
More service at a finger's touch: the new Mercedes me Apps
The current Mercedes me App, first presented in 2015, connects over five million Mercedes-Benz customers worldwide with their vehicles and the digital Mercedes-Benz services through their smartphone. This creates a digital ecosystem around each of these vehicles. With improved basic functionalities and an even more attractive customer experience, the new Mercedes-Benz apps are now continuing the success story.
Advantages include shorter update cycles and an even simpler and more intuitive operation. The updated offer consists of three apps – Mercedes me, Mercedes me Store and Mercedes me Service – which are now available for download in Apple's App Store and the Google Play Store in 36 markets. By end of summer, the apps will be available in over 40 Mercedes me countries. The apps can be used to control vehicle functions with a smartphone, purchase digital products from Mercedes-Benz or book service appointments.
Host Yasmine Blair leads through the episodes of Meet Mercedes DIGITAL. Mathias Vaitl also gives her interesting insights into the common foundation of these apps, the "Software Development Kit" (SDK). In 2019, Mercedes-Benz was the first car manufacturer to grant access rights to software developers from all over the world for this standardised platform. This allows new functionalities and services to be developed quickly, flexibly and according to clear guidelines.
Launched in May, the Meet Mercedes DIGITAL series is an innovative news format on Mercedes me media. With regular episodes in the style of a news bulletin, it presents current topics, goes in-depth and provides expert analysis. The moderated shows encompass studio discussions and reports from production facilities or test tracks. Each topic is accompanied by in-depth information available for download in the form of videos, press texts and images. Check out their site for more details.
LG Announces Second-Quarter 2020 Financial Results
LG Electronics Inc. (LG) second-quarter 2020 financial results were affected significantly by the worldwide impact of the pandemic. Consolidated revenue of KRW 12.83 trillion (USD 10.51 billion) was 17.9 percent lower than the same period of 2019, while operating profit of KRW 495.4 billion (USD 405.65 million) declined 24.1 percent from last year's record second-quarter operating income. The resilient company managed its supply chain and cost structure to weather the storm of the global public health and economic crises.
The LG Home Appliance & Air Solution Company reported revenues of KRW 5.16 trillion (USD 4.22 billion) in the second quarter, down 15.5 percent from the second quarter of 2019, due to the effect of softer global demand during the pandemic.
The LG Home Entertainment Company's second-quarter revenues and profitability were impacted by lockdown measures including closures of retail stores. Sales were KRW 2.26 trillion (USD 1.85 billion), a decline of 24.4 percent from the second quarter of 2019, and operating income of KRW 112.8 billion (USD 92.37 million) was 25.9 percent lower.
The LG Mobile Communications Company posted second-quarter sales of KRW 1.31 trillion (USD 1.07 billion), a 31.1 percent increase from the first quarter. The significant improvement is due in part to the beginning of markets opening after lockdown.
The LG Vehicle Component Solutions Company recorded quarterly revenues of KRW 912.2 billion (USD 746.95 million), a 40 percent decline from the same quarter last year, and an operating loss of KRW 202.5 billion (USD 165.82 million) as a result of pandemic-related manufacturing shutdowns of global automakers.
The LG Business Solutions Company reported sales of KRW 1.31 trillion (USD 1.07 billion) in the second quarter, 12.6 percent lower than the same quarter last year, while operating income declined to KRW 98.30 billion (USD 80.49 million).
Epson Malaysia announces launch of new innovative ultra-short throw interactive laser projectors with ultra-wide displays
Epson Malaysia recently launched the Epson EB-1485Fi ultra-short throw interactive laser projector that serves as an ultra-wide interactive digital whiteboard, bringing enhanced productivity and collaboration in classrooms and meeting rooms.
Boasting 5,000 lumens of equal color and white brightness[2], the super bright Full HD[3] laser display can project ultra-wide images of up to 120-inch diagonally at the new 16:6 ratio, maximising the existing whiteboard. Enabling immersive collaborations, it transforms any flat surface into an instant digital whiteboard that does not require any PC or software.
Featuring enterprise-level security through integrated wireless networking, users can draw, save, print and email content directly from the interactive projector. They can also wirelessly share content simultaneously from multiple devices with Miracast.
The built-in edge-blending function allows users to connect two networked EB-1485Fi projectors together to achieve dual-screen seamless interactivity or connect up to four projectors to project a large panoramic image (without interactivity). With vivid displays that capture every fine detail, the EB-1485Fi allows the audience to stay engaged and captivated.
The wall mounted control panel allows for power control, source switching and supports HDBaseT connectivity, reducing the number of cables between a computer and the projector to a single cable for image, audio and interactivity. This effectively reduces the installation time, so that users can better focus on tasks that matters.
With a maintenance-free laser light source offering 20,000 light hours[4] and at 5,000 lumens of equal color and white brightness, the Epson projectors deliver bright, true-to-life images for impactful presentations, even in well-lit rooms.
Boost to #KasiTambah More Rewards for ePENJANA with a Total of More Than RM130 per User
To further encourage Malaysians to embrace the digital lifestyle, homegrown e-wallet Boost is rolling out its #KasiTambah campaign in conjunction with the ePENJANA initiative. The campaign has an extensive and attractive line-up of special perks and rewards including a chance to bring home a Perodua Myvi or a Yamaha motorcycle to supplement the RM50 ePENJANA credit given by the Government.
The RM50 e-PENJANA incentive officially kicked off on 31 July, and is open to all Malaysians above 18 years of age with an annual income below RM100,000 based on the Inland Revenue Board of Malaysia's (LHDN) latest records and is a registered user of the MySejahtera App.
To claim the RM50 ePENJANA credit with Boost, users have to perform the eKYC (Know Your Customer) account verification process as well as download and be a registered user on the MySejahtera App.
Users can claim the RM50 ePENJANA credit with these simple steps:
Under the 'Profile' tab, click on 'My Wallet', then click 'Upgrade to Premium Wallet'

Follow the instructions by taking pictures of your IC and a selfie

Click 'Submit' and wait for a successful verification which will be done within one (1) working day

Once verification is complete, go to the RM50 ePENJANA claim page from What's New on the Homepage and tap on the submit claim button. An eligibility check will be performed by Jabatan Pendaftaran Negara (JPN), LHDN and MySejahtera. Users will be notified within five (5) days of submitting the claim.

Upon successful verification and eligibility check, the RM50 will automatically be credited into your Boost e-wallet and ready to use.
The eKYC process will also upgrade users' wallets from Basic to Premium, enabling users to benefit from the full range of functions and features Boost has to offer, including a larger wallet size of RM4,999.
Every successful claimant of ePENJANA will get more than RM80 worth of lifestyle rewards in the form of a RM60 voucher to get one year's worth of discounts on Celcom Postpaid XP Lite as well as up to RM20 worth of bundled 'Partner Wallet' rewards across bill payments, prepaid top ups, micro-insurance, groceries, health and beauty, and F&B partners. Participating nationwide merchants for the Partner Wallet rewards include Great Eastern micro-insurance products powered by Aspirasi, Kenny Rogers, Secret Recipe, Mydin, Tealive, Setel, Old Town White Coffee, Petron, KK Mart, Tesco, Watsons, MyNews, Giant and many more. Also included are Boost partners Sunshine Wholesale Mart in Penang; CKS Supermarket, Bataras Hypermarket and Sunlight Pharmacy in Sabah; as well as LEA group stores and SHiNE pharmacy in Sarawak.
Successful claimants with Boost also stand a chance to win monthly prizes such as:
Perodua Myvi 1.5L AV AT 2020

Yamaha Y15ZR motorbike

Samsung S20 Ultra

Samsung 50-inch 4K Smart TV

RM100 Shopee voucher

RM50 e-wallet credit in the Partner Wallet to spend on groceries, F&B or health & beauty
Boost has also taken BoostUP, its loyalty programme, to the next level by stepping up to a Level 5. The program previously only had four (4) levels which gave a maximum base earning of 2 Boost coins per RM1 spent. In the new Level 5, users can earn up to eight (8) Boost Coins per RM1 spent and enjoy more benefits such as double BoostUP Pick & Win entries, a special welcome pack and more. With additional Boost coins comes more opportunities to stand a chance to win premium and exclusive gifts including a 12.9" Apple iPad, Samsung 65" 4K UHD Smart TV, and many more from Pick & Win.
This means users have much to look forward to with spending the RM50 ePENJANA credit with Boost and working their way up to earn more Boost coins and rewards.
Boost would also like to remind users that:
The ePENJANA incentive can be used for ANY transactions within the Boost ecosystem, such as paying at offline & online merchant partners, paying for bills, prepaid top ups, ordering food delivery; except for in-app donations

It is non-transferrable to other e-wallet accounts, other Boost users or transferred into cash.

It can only be claimed one-time from only one e-wallet

The last day to submit a claim for the RM50 ePENJANA credit is on 24 September 2020, 11.59pm.

The last day to spend the ePENJANA credits is 30 September 2020, 11.59pm. Any unused ePENJANA balance will expire and be removed from the user's e-wallet account.
Boost is available for download on Google Play, App Store or HUAWEI AppGallery. For more information, users can stay tuned by following Boost's official social media channels on the official website visit their site.
Purchase RFID Tags in app, Pay Tolls Fares and Get Extra Rewards with Your RM50 ePENJANA Incentives with Touch 'n Go eWallet!
Touch 'n Go eWallet, with a strong network of over 11 million users and over 220,000 merchant acceptance points offers more rewards and holistic opportunities for Malaysians to maximise the RM50 ePENJANA claims from a wide selection of goods and services offered by its merchant partners from the biggest brands, SMEs and MSMEs in food and beverage, retail, groceries, fashion, entertainment, IT and more.
In addition, Malaysians who claim with Touch 'n Go eWallet will be able to enjoy #lebihbanyakekstra value with irresistible add-on vouchers from the most popular merchants nationwide, amounting to more than RM300 in value! Further, Touch 'n Go eWallet is the only eWallet that enables Malaysians to use their RM50 ePENJANA claims to pay for toll fares and purchase TNG RFID Tags via the eWallet.
Malaysians above 18 years old earning an annual income of less than RM100,000 can claim RM50 ePENJANA in the form of e-wallet credit. Claims can be made and used for any transactions at over 220,000 merchant partners of Touch 'n Go eWallet till 30 September 2020.
Touch 'n Go eWallet app is available for download on the Apple App Store, Google Play Store and HUAWEI AppGallery respectively.
For more information, please visit:their site.
Tune Protect Remains Sustainable Amidst COVID-19 Adversity
Tune Protect Group Berhad ('Tune Protect' or 'the Group'; TUNEPRO, 5230) posted a Profit After Tax ("PAT") of RM18.8 million with Operating Revenue ("OR") of RM100.9 million and Gross Written Premiums ("GWP") of RM101.9 million for the second quarter of 2020 ("2Q2020").
For the 2Q2020 ended 30 June 2020, the Group's PAT rose 61.9% year-on-year ("YoY"), while the Group's GWP and OR declined by 18.6% YoY and 18.9% YoY, respectively.
The higher 2Q2020 PAT was mainly contributed by the Group's Malaysian General Insurance subsidiary, Tune Protect Malaysia ("TPM"), which benefited from a decrease in net claims, management expenses, as well as an increase in unrealised investment gain.
Meanwhile, the lower GWP and OR in 2Q2020 was mainly due to the COVID-19 pandemic, which resulted in the decrease in Travel business.
For the first half ended 30 June 2020 ("1H2020"), the Group recorded a PAT of RM21.5 million, while OR and GWP was at RM223.3 million and RM215.0 million, respectively.
TPM recorded a PAT of RM17.0 million during the 2Q2020, an increase of more than 100% YoY against 2Q2019. However, TPM registered a GWP of RM100.7 million, a decline of 6.3% YoY.
The higher PAT by TPM in 2Q2020 was a factor of lower net claims incurred as the current year loss ratio improved YoY compared to 2019, lower management expenses, as well as unrealised investment gain. Meanwhile, the decline in GWP was largely due to the decrease in its Travel and Motor segments, but this was offset by an increase in the other business classes.
Although TPM recorded a decline in GWP for 2Q2020, its GWP Motor mix is contained below 35% which is aligned with the strategy for FY2020.
TPR, the reinsurance subsidiary of the Group recorded a PAT of RM1.6 million during the 2Q2020, a decline of 82.8% YoY. Meanwhile, its 2Q2020 GWP registered a decline of 94.6% YoY to RM1.3 million.
The lower PAT was mainly due to a decrease in GWP and net earned premiums of travel business as a result of restriction to air travels domestically and internationally due to the COVID-19 situation. However, the decline in net earned premiums were offset by lower net commission expenses, net claims incurred, and management expenses.
The Group's Overseas Ventures, Tune Protect Thailand ("TPT") and Tune Protect EMEIA ("TP EMEIA") registered lower share of profits at RM0.8 million, a decline of 43.5% YoY amid decline in travel demands in 2Q2020 due to the COVID-19 pandemic. The weaker topline and unrealised loss on investment led to a lower profitability for TPT, whilst the decline in the Travel business from AirArabia and business-to-business (B2B) segments weighed on TP EMEIA's profitability.
Into the new normal, the Group is aware that a key to their business sustainability is to diversify. In this regard, the Group is focusing on business expansion, diversification and other opportunities to drive growth. The Group has established partnerships with strategic insurance providers and business partners, namely in Thailand, Vietnam and Indonesia to expand in the ecommerce sphere and on retail products and takaful offerings. In Vietnam, the Group has partnered Baoviet Insurance Corporation and a leading e-wallet provider to offer insurance products via their e-platform.
In related news, the Tune Protect Group Berhad is accelerating its diversification plan across products, partners and channels, and will be focusing on more lifestyle and on-demand solutions that address the new needs of consumers in the wake of the COVID-19 pandemic. The Company will also be seeking additional partnerships in ASEAN, particularly in Vietnam and Indonesia, as well as the Middle East to ease the impact of the pandemic on the general insurance and reinsurance business. The Company's overall revenue has been affected, especially in the travel protection business with the closure of international borders and airlines temporarily hibernating their fleet.
The COVID-19 pandemic has affected almost every country around the world and disrupted the global economy, with the travel sector being one of the hardest hit. Various economic reports projected global Gross Domestic Product (GDP) to be between -5.2% to -4.9% and the Malaysian economy to be between -3.8% to +0.5% for 2020.
However, as the pandemic moves into its recovery phase and domestic travel begins taking flight, the Company has rolled out differentiated products including COVID-19 coverage in Malaysia and Thailand as well as in several business-to-business (B2B) markets within the Middle East.
With a focus on ASEAN and the Middle East, the Company, along with its subsidiaries and Overseas Ventures (collectively known as the "Group") seek to diversify its geographical reach, product offerings and delivery channels to better tap into the new opportunities arising from the pandemic.
Several countries – the United Arab Emirates and Oman – have responded quickly to the pandemic by taking the lead to make travel and/or health insurance mandatory for all inbound passengers. The Group is following up closely on this new development while actively engaging with preferred partners to evaluate these new opportunities.
The Group is also working on diversifying its channels and platforms to reach more customers and to take advantage of the shift in offline to online consumer spending behaviour. Currently, the Group has already established affinity and digital partnerships that leverage digital platforms such as community application, e-commerce, loyalty management and e-wallet. In 2019, the Company secured strategic partnerships in Malaysia, Thailand, Vietnam and Indonesia.
Recently, the Company enhanced Pay-As-You-Drive (PAYD), an opt-in feature to the company's motor insurance that rewards customers with rebates up to 20% of their insurance premium for driving less to benefit a wider vehicle owners' segment as many would have embraced the working-from-home lifestyle.
Soon, the Company will be launching its mobile application with buy and claims functions to provide consumers with the Company's online products through their mobile devices anytime, anywhere. In addition to a revamped Direct-to-Consumer (D2C) website that focuses on consumer experience, customers can now look forward to a refreshed user interface, simpler customer registration, easy browsing, buying and claims submissions, and more through this mobile application.
The Group experienced lower revenue in the travel segment during 2Q 2020 as air travel contracted sharply. However, the Group has seen a partial recovery in May and June 2020, thanks to the reopening of domestic travel. With the gradual reopening of international borders anticipated in the second half of 2020, the Group expects a recovery in its Travel business.
The Malaysian general insurance and takaful sector is expected to be stable in 2020 underpinned by robust capitalisation to cushion any volatility of the financial markets[1], and consumers are expected to continue prioritising personal, health and wellness protection. In the non-travel segments, the Group experienced minimal impact from the pandemic with a moderate improvement in claims ratio in 2Q2020. The Group looks forward to seeing positive results from its diversification efforts to integrate into various partnership platforms in the second half of this year.
The Group recorded a 10.6% decline in its Gross Written Premiums (GWP) and a 9.7% increase in Profit After Tax (PAT) for the financial year ended December 2019. For the 1H2020, the Group announced profit after tax (PAT) of RM21.5 million, representing a 32.1% decrease due to the challenges of the COVID-19 pandemic, but partly mitigated by the recovery initiatives. Operating revenue decreased from RM251.1 million to RM223.3 million due to lower premiums recorde
In its Corporate Sustainability efforts, the Company strives to create sustainable value for its shareholders, employees, customers, agents and the community at large in line with SDG 8: Decent Work & Economic Growth.
At the Company's 9th AGM, all nine resolutions have been passed by shareholders.
For more information about Tune Protect and to view the Company's 2019 Annual Report, please visit the official website.
Too boring to hack? A third of millennials think they're too mundane to be the victim of cybercrime
Online security tops the charts as the most important factor for millennials looking to find their 'Digital Comfort Zones' at home, despite the fact that over a third of them (37%) think they're boring to be the victim of cybercrime, a new study by Kaspersky shows.
Kaspersky's latest global report, More Connected Than Ever Before: How We Build Our Digital Comfort Zones, explores how we are changing our habits to ensure we are comfortable with the role of technology in our lives. Although millennials intend to tighten up their online security, their actions tell a different story.
With many millennials thinking they're too boring for cybercriminals, 36% say that they nevertheless should be doing more to strengthen their digital security, but it drops to the bottom of their to-do list.
As the 'new normal' has forced many to work from home, the home is becoming a technological hub for millennials. They are now spending nearly two (1.8) extra hours online everyday compared to the start of the year – bringing their daily average up to 7.1 hours a day. Almost half (49%) say this increased time online has made them more aware of their digital security. Millennials are spending most of their time on social media, but almost two thirds (61%) say that the rise of online dating from home is a particular concern for their digital security.
To address these concerns, almost half (52%) of millennials now say that they only run trustworthy apps on their devices from official stores such as Apple Store and Google Play, and 49% run regular anti-virus scans on each of their devices to protect themselves. However, a mischievous streak also appears in 13% of millennials, who admitted to using their neighbors' Wi-Fi in the past without them knowing.
More findings from Kaspersky's recent report: More Connected Than Ever Before: How We Build Our Digital Comfort Zones, are available by the following link.
In related news, Speedrunner Xiae has broken the Doom Eternal world record at Break The Record: LIVE. The winner finished the game in one hour, eight minutes and 52 seconds, beating the previous record by just 48 seconds.
The open competition, watched by 196,000 unique viewers, was co-developed by ESA and Kaspersky's creative agency Beta Alliance. The seven best DOOM Eternal speedrunners in the world faced off, competing for an $8,000 prize pool.
'After School' with YouTube Kids
Parents and caretakers, We know this isn't the easiest time for you. You're juggling work, life, kids and the state of the world today. The struggle is real for you and all families around the world. I'm there as well, with two young sons of my own at home, asking me for some extra screen-time, even as I type this. It is increasingly difficult as a parent to choose the right content and how much of it is for our kids. That's why we want to help you with a library of high quality full-length movies and specials that will enrich as well as entertain your children, and that you can enjoy along with them.
YouTube Kids is a platform of choice for many of you, and with the extended time being spent at home it has become even more helpful for families. While some schools are back to physical in-class instruction, others remain virtual. We want to help you keep your kids engaged, enriched and entertained 'After School' because as a parent I can understand how difficult a task that can often be. Therefore starting today, until August 31st, we will release over 100 movies and specials on YouTube Kids, ensuring that your kids have a memorable 'After School' experience.
From popular family movies and specials featuring Tayo the Little Bus, Baby Shark and Pinkfong, The Wiggles, Masha And The Bear, Oggy & the Cockroaches and Paddington, to a collection of the best animated short films anchored by Oscar-winning short film Hair Love, and a wide variety of educational specials including Sesame Street's Elmo's World News, produced in collaboration with the Lego Foundation, and selections from BBC Studios' hit series, Hey Duggee. Every Monday starting today, for the next five weeks, we will surface these excellent movies and specials in the app's "Shows" category, as individual videos, as well as playlists.
As part of this initiative, we will premiere Spookiz, a new movie produced by South Korean studio Keyring Studios, in collaboration with WildBrain, exclusively on YouTube Kids. Moreover, we will also offer special YouTube Original content, including Disney's complete series Shook and two Simon's Cat specials courtesy of Endemol Shine, for kids ages six and up.
We also have a wide variety of YouTube Originals available on YouTube Originals for Kids & Family Channel and YouTube Kids, including Sherwood for kids age eight and older, Kings of Atlantis and Fruit Ninja Frenzy Force for ages five and up, and current favorite for many kids and tweens across the world -- Lockdown, suitable for ages five and up.
That's not all, you could create a movie watching experience for your kids at home by making their favourite flavored popcorn, movie night kits, setting ambient lighting, tweaking those sound settings, and don't forget to introduce them to the movie characters ahead of the movie. One interesting activity I love doing with my kids is to get them to produce their own movie review or create their own story based on the movie we just watched together. It's a great way to help them learn and improve their writing and communication skills. Check out this great video in YouTube Kids to teach your children how to craft their own stories today.
In addition, we are continuing to feature evergreen monthly themes on YouTube Kids, including our Month of Reading with a focus on diversity and inclusion, and read-alongs featuring Oprah Winfrey, Oscar Award winning actor Rami Malek and James Bond actress Michelle Yeoh from StorylineOnline. Moreover, just last month we announced Camp YouTube: a digital learning experience to help parents recreate the fun of summer camp at home. Camp YouTube spotlights content on the Learn@Home site and YouTube Kids across beloved summer camp themes, such as arts, adventure, sports, STEM, and more. With over 1,200 videos programmed, we want to take kids on a virtual journey of learning and exploration. Families can discover how to make a tide pool aquarium in their backyard with Brave Wilderness, make art with household items while learning art history with the ArtistYear, or learn coding with Goldieblox.
YouTube Kids app was built keeping in mind kids below the age of 13 years. It's a family-friendly place for kids to explore their imagination and curiosity. The app empowers parents to control what YouTube content their child can see, including the option to only allow content from trusted partners like Sesame Street, ChuChu TV, Bounce Patrol and PBS Kids, or hand pick other videos and channels to create a curated playlist for their kids.
We know this time of the year may be a bit different for a lot of us. However, with the help of our partners and creators, we hope you and your families can experience a great time right from your homes.
By Don Anderson, Head of Family & Learning Partnerships, YouTube APAC
BigPay launches remittance service to China Via Alipay
After launching bank transfers to Australia and Vietnam in June, BigPay users can now send money to China. Users will be able to send money using their recipient's Alipay ID and full name. This brings the number of countries available on the app to 10 - together with Australia, Bangladesh, India, Indonesia, Nepal, Singapore, Thailand, the Philippines, and Vietnam.
This is the company's latest move in offering a low-cost, transparent and accessible way of transferring money abroad. Financial inclusion is a cornerstone of BigPay's strategy and opening up these new corridors plays a key role in further democratising the movement of money across the region.
Viu shows 42% growth in consumption as per latest MPA AMPD report backed by popular pan-regional content in Asia
Viu shows a 42% growth in consumption as per the latest MPA AMPD report backed by popular pan-regional content in Asia. While streaming minutes in the region grew by19% in Q2 2020, consumption on Viu's growth has more than doubled the industry average growth. Viu is ranked number 2 amongst all global and local OTT platforms in SEA* excluding YouTube in total video minutes streamed in the quarter. A selection of relevant charts can be found here.
Viu also unveils major Korean content agreements that reinforce its content proposition with a continual lead on volume deals with five Korean broadcasters. Viu also highlights the popularity of recent Viu Originals, including Pretty Little Liars, My Bubble Tea and Black.
Not only that, staying true to providing the latest and freshest content from across Asia, Viu has also acquired exclusive OTT rights from Fuji TV to bring 12 iconic Takuya Kimura titles, including Long Vacation, Love Generation, and the Hero series to Viu-ers.
Team Tempest are the VALORANT SEA Invitational Champions
Over the past weekend, the VALORANT SEA Invitational successfully concluded, which saw 6 teams battle it out for a US $10,000 total prize pool. The game also saw the introduction of the latest skin line, the Elderflame series.
Team Tempest from Taiwan, emerged as the victors of the showmatch, winning a total of US$3,200. Each Team Tempest member will also be receiving a customised rig powered by Intel 10th Gen Gaming CPUs (Core i7-10700K).
Team Tempest, consisting of Hehe, Crazyface, Xargon, KMoMo and Zonda, defeated Thailand's Team Titanium in the finals for a match score of 2-0.
As finalists, Team Titanium received a total of US$2,000 in prize money, while Teams Spectre, Marshal, Panorama and Incinerate each walked away with a total of US$1,200.

Check out the video here.
SHARP reveal new remote life solutions
Sharp Electronics (Malaysia) Sdn Bhd (SHARP) sees great opportunity for its technology and solutions to aid the nation's recovery. Evolving with present day needs, SHARP is determined to help users, in businesses, classrooms, and households, to embrace the new normal through an ecosystem of solutions, debuted at the SHARP Virtual Dealer Convention recently.

Injecting excitement into the market, SHARP unveiled its new Remote Life concept as a highlight of the virtual convention, focusing on seamless communication and safety of users. The concept comprises three solutions for three key areas namely, Remote Meeting for businesses, SHARP Remote Education Systems for classrooms and Remote Lifestyle for the general user or household to operate effectively and safely in the new normal.

To support the recovery of businesses within its dealer network, SHARP also took the opportunity to introduce its new e-commerce platform, eSHARP, at the virtual convention. Setting itself apart, SHARP developed eSHARP to drive revenue back to dealers.

In view of the current social economic environment, SHARP understands the consumer's need for affordability alongside quality solutions. The consumer electronics solutions giant announced at the virtual convention its plans to debut a new *product line-up including its signature BIG AQUOS TV range and home appliances this year. Determined to grow its market share, SHARP also highlighted its partnership with BACFREE® to introduce water products. The partnership will complement
SHARP's 'Air of Confidence' Solutions comprising of Air Purifiers, Air Conditioners and Air Cooler products fitted with Plasmacluster technology.
Carsome partners with CIMB Bank
Carsome has entered into a partnership with CIMB Bank Berhad (CIMB) to provide a co-developed inventory financing solution to used car dealers, directly reducing processing time and minimizing physical documentation via Carsome's online platform in Malaysia.
The collaboration, a first-in-market between a bank and an online used car trading platform, is expected to drive inventory volume for dealers, subsequently increasing market demand within the used car industry.
Thanks for reading TechNavers and TechNave NewsByters. As always, stay tuned to TechNave.com and if you think your brand or PR should be in our latest issue of TechNave NewsBytes 2020, let us know.