TechNave NewsBytes 2020 #2 - About 5G, MLBB, GrabPay e-Tunai and more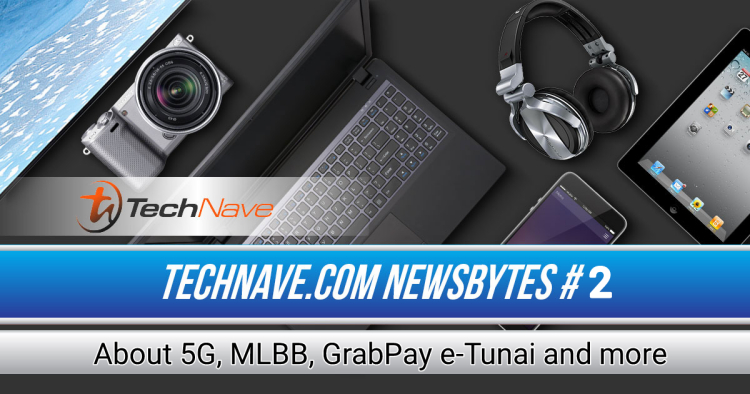 Following up for 2020 this year, Digi showed off their 5G tech, Mobile Legends Bang Bang Professional League Season 5 teams got confirmed and GrabPay weighed in on their e-Tunai eWallet. There's also a number of CES awards for LG and HONOR while MoUs got signed and more. Check it out below.


Tun M witnesses real-time medical data transfer powered by Digi's 5G technology in Langkawi
Digi Telecommunications Sdn Bhd (Digi) recently hosted Malaysia's Prime Minister Tun Dr Mahathir bin Mohamad at Digi's 5GDP showcase in Langkawi. The Prime Minister witnessed a live demonstration of 5G-powered real-time medical data transfer between paramedics inside Malaysia's first 5G connected ambulance and doctors at the Hospital Sultanah Maliha Langkawi.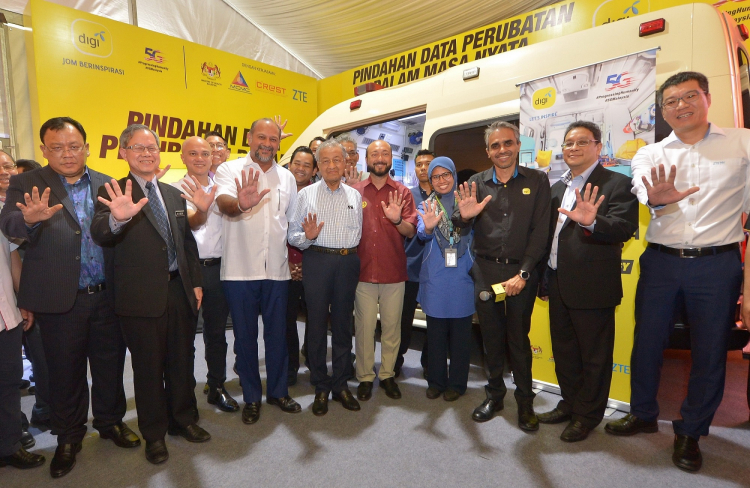 The continuous streaming of patient data from when the paramedics arrive on an emergency scene, right up to delivering the patient at the hospital will create improved patient care experiences and better life-enhancing outcomes for patients.
Gigabytes of medical data can now be transferred at super speed to multiple devices during emergencies. This is a key development in enabling remote healthcare monitoring and diagnosis. It also means that healthcare can be accessed by all, even those in hard-to-reach areas.
This showcase, done in collaboration with the Ministry of Health, Collaborative Research In Engineering, Science & Technology (CREST), and ZTE, is part of Digi's use case in the 5G Demonstration Project (5GDP), undertaken by the Malaysian Communications and Multimedia Commission (MCMC) to facilitate, develop and foster 5G use cases in a live but controlled environment.
Mobile Legends: Bang Bang Professional League Season 5 teams confirmed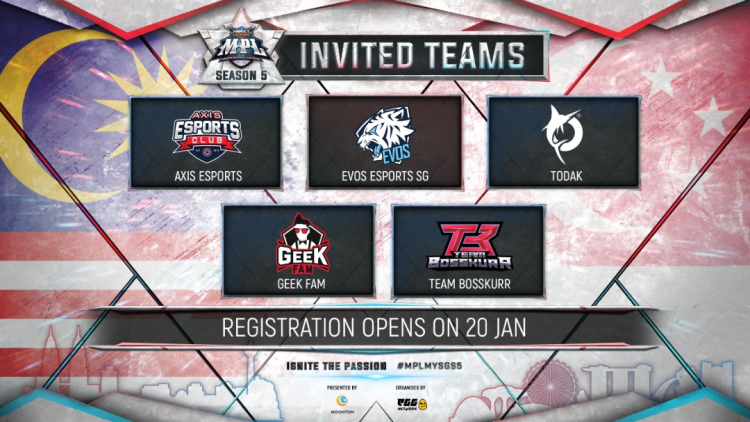 The directly invited teams to the Mobile Legends: Bang Bang Professional League Season 5 Malaysia and Singapore have been confirmed by Moonton. By retaining at least 50% of their roster, these teams have gained direct entry into the Regular Season of the tournament:
EVOS Esports SG (Season 4's Champion)

Todak (Season 4's first runner-up)
Axis Esports (Season 4's fourth place)
Geek Fam (Season 3's Champion, Season 4's fifth/sixth place)
Team Bosskurr (Season 4's seventh/eighth place)
With four (4) Malaysian teams and one (1) Singaporean team gaining direct entry into Season 5's Regular Season, the upcoming qualifiers will determine two (2) qualifying teams from Malaysia and three (3) qualifying teams from Singapore. The Malaysian qualifiers will take place on 7-9 February, while the Singaporean qualifiers will be on 15-16 February.
SOCAR One-Way Intercity service introduced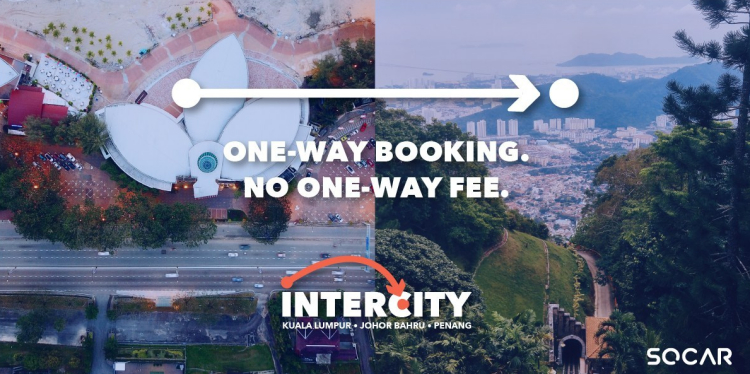 SOCAR now offers their One-Way Intercity service. The One-Way Intercity service allows users to book one-way reservations to / from Kuala Lumpur, Penang and Johor Bahru without any additional one-way fees.
To book, just open your SOCAR app to see the locations of the available pick-up and drop-off zones, indicated by the 'Intercity' pins. Select your preferred pick-up and drop-off zones for your trip to secure your booking, and you're ready to roll. The intercity zones include Bangsar in Kuala Lumpur, Bayan Lepas in Penang and Ah Yit in Johor Bahru.
LG wins awards at CES 2020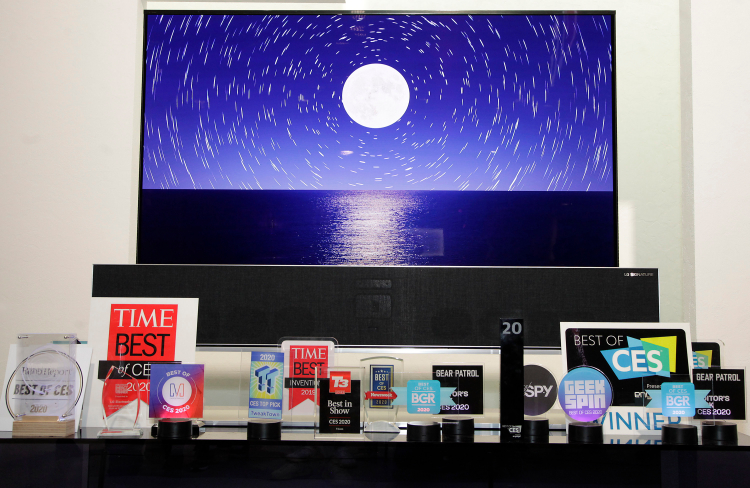 LG Electronics (LG) took home the most awards ever from industry experts at CES® – more than 150 honors this year, led by the Best TV of CES Award for the sixth consecutive year. The Best of CES Awards (the official CES awards program run by Engadget on behalf of the Consumer Technology Association) singled out the LG CX series OLED TVs as the cream of the crop from the literally thousands of new TVs shown at CES.
Its industry-leading LG OLED TVs won 83 awards and honors from a wide range of industry experts. The cutting-edge LG SIGNATURE OLED TV RX (model 65RX) "rollable TV" was honored by the Consumer Technology Association with the CES Best of Innovation Award in the Video Displays category. The LG SIGNATURE OLED ZX 8K TV was honored as the CTA Mark of Excellence Video Display Product of the Year. LG's NEXTGEN OLED TVs powered by ATSC 3.0 received two dozen awards.
Top awards earned by LG at CES 2020 include:
LG CX 4K OLED
Engadget: Best of CES

PC Mag: Best of CES

Reviewed.com: Editor's Choice Award

Pocket-lint: Best of CES

HD Guru: CES Top Pick

CTA Mark of Excellence: Video Display Product of the Year
LG GX Gallery Series 4K OLED TV
Gear Patrol: Editor's Pick CES 2020

BGR: Best of CES 2020

HD Guru: CES Top Pick

TechRadar: Best TVs of CES
LG SIGNATURE OLED ZX 8K TV
CES 2020 Innovation Award

CTA Mark of Excellence: Video Display Product of the Year

Gadget Match: Best of CES 2020

BGR: Best of CES 2020
LG Signature RX Rollable OLED
CES 2020 Innovation Award

Engadget: Best New TVs at CES 2020

SPY: Best of CES 2020
LG Soundbar SN11RG
CES 2020 Innovation Award

CTA Mark of Excellence: Loudspeaker of the Year: Soundbar
LG PuriCare Mini Air Purifier
CES 2020 Innovation Award

CTA Mark of Excellence: Emerging Technologies / Disruptor / Miscellaneous Home Technology Enhancements
LG ThinQ Front-Load Washing Machine
USA Today/Reviewed.com CES Editors' Choice Awards: Editor's Choice

Newsweek: Best of CES 2020
LG Proactive Customer Care
USA Today/Reviewed.com CES Editors' Choice Awards: Editor's Choice
LG G8X ThinQ with Dual Screen
CES 2020 Innovation Award
Grab's e-Tunai Rakyat Campaign - "Siapa Cepat, Banyak Dapat"
With Grab's e-Tunai Rakyat campaign, "Siapa Cepat, Banyak Dapat", each successful registration will automatically receive RM30 and enjoy 100x more in value, with vouchers and discounts worth up to RM3,000.
To date, 1 in 3 of their daily active users have registered for the e-Tunai Rakyat initiative, and their first tier have been redeemed completely.
Carousell launches Carousell Protection in Malaysia
Carousell, have launched Carousell Protection, a new trusted escrow solution, to provide assurance to buyers and sellers. With Carousell Protection, buyers are now able to pay directly within the app to purchase an item. Money will only be released to the seller upon confirmation from the buyer that the item received is the same as listed, allowing buyers to transact with greater peace of mind.
At the same time, sellers can also deal more confidently on the marketplace by enabling Carousell Protection on their listings, as it ensures buyer commitment. The payment transparency provided by Carousell Protection will enable the marketplace to manage dispute resolution between parties, should an issue arise.
At launch, Carousell Protection will be available for the Fashion and Health & Beauty category, which is one of Carousell's most popular and fastest-moving categories. Carousell Protection will gradually be rolled out to more shippable categories in 2020.
ViewSonic Projectors still in Top Three Best Selling Brands
ViewSonic International Malaysia have ranked Top Three Best Selling brands in Malaysia with their ViewSonic Projectors since October 2018 for four consecutive quarters according to the Future Source Report.
The LED segment saw ViewSonic achieving over 60% market share through-out the first half of 2019.
TikTok Partners with Southeast Asia's Leading Video-on-Demand Entertainment Service, iflix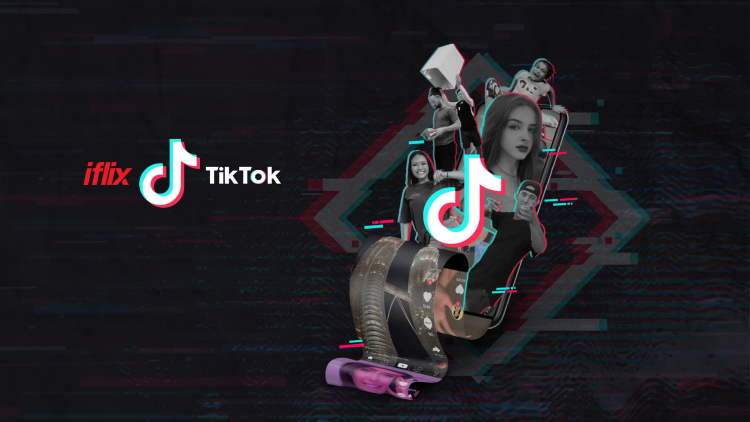 TikTok have announced a partnership with iflix, to bring short-form videos from a variety of categories to audiences in 13 countries across SEA. This collaboration sees the most memorable TikTok moments featured on iflix Snacks, iflix's category for short-form content, and enables iflix users to enjoy the best TikTok videos from various exciting categories including travel, comedy, pets, sports, and lifestyle, with more diverse content coming soon.
Catch all of your favourite TikTok videos by creators from all over the world on iflix Snacks today!
Celcom and Alliance bank sign MoU for SMEs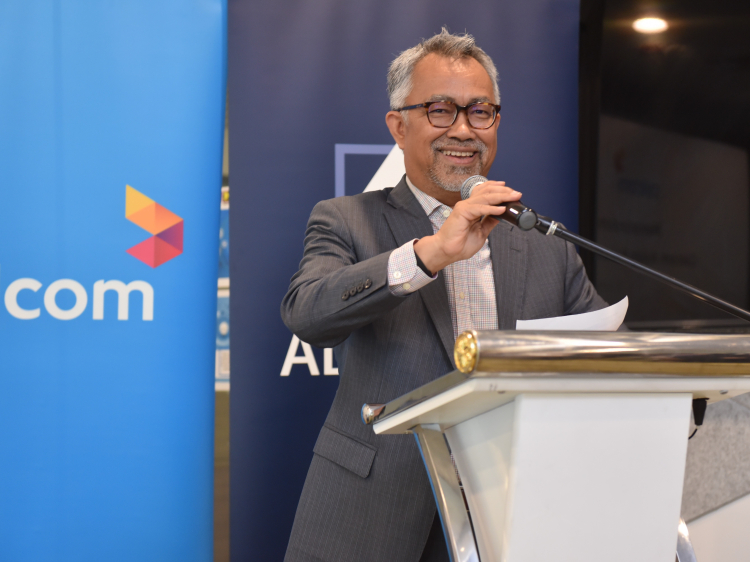 Celcom Axiata Berhad (Celcom) and Alliance Bank Malaysia Berhad (Alliance Bank) recently signed a Memorandum of Understanding (MoU) agreement, with the objective of collaborating in helping SME owners grow and manage their businesses better with a combination of connectivity and banking solutions.
One such service is the recently launched Celcom Business Suite™ for Retail, powered by the Alliance SME Express Financing package that is adapted to the needs of retailers. It provides businesses with mobile and data connectivity, payment acceptance, and a customer engagement platform. Businesses can obtain easier, faster financing from the bank without the need for collateral. Customers taking up the package will enjoy better pricing value on their telco plan, and preferential rates from the bank.
The MoU was signed by Idham Nawawi, Chief Executive Officer of Celcom Axiata Berhad, and Joel Kornreich, Group Chief Executive Officer of Alliance Bank while witnessed by Azlan Zainal Abidin, Chief Enterprise Business Officer, Celcom Axiata Berhad, and Dr. Aaron Sum Wei Wern, Group Chief Strategy and Marketing Officer, Alliance Bank, at Celcom's headquarters in Petaling Jaya Sentral namely, @celcom.
With the collaboration, Celcom and Alliance Bank will organise seminars and get together sessions with industry players and business owners to discuss relevant topics such as e-commerce and digital marketing. Business owners will also have access to Alliance's BizHub portal that provides exclusive offers for business solutions.
Supplycart signs MoU with YYC Group to digitally empower SMEs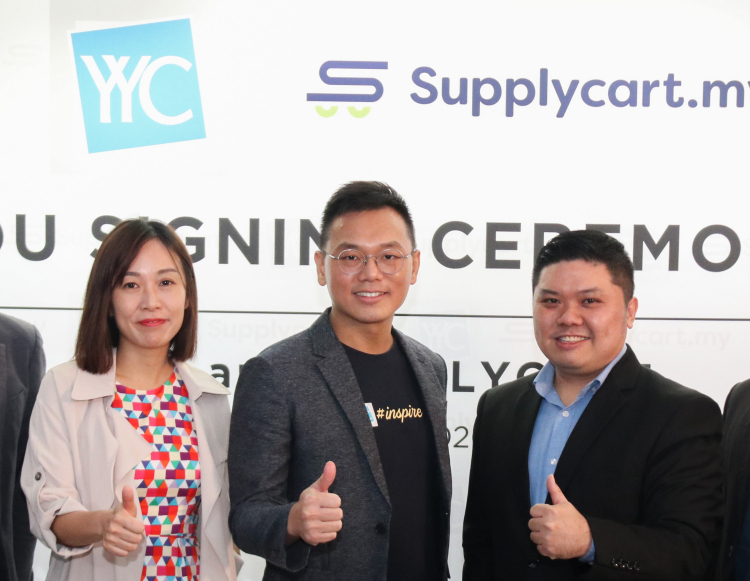 Supplycart has signed a Memorandum of Understanding with Xero Platinum partner, YYC Group to collaborate in helping corporates and SMEs digitally transform their business. The two companies bring added value with their e-Procurement and accounting services by enabling them to digitalise the operational side of a business.
Supplycart e-Procurement through their platform ADAM helps analyse, digitalise, automate and manage the way companies source, manage and pay for their business needs. ADAM allows multiple users to experience a consumer-like shopping experience while still adhering to internal compliances with PO control features and approval flows. With its analytics feature, businesses can improve spend transparency and make informed data-driven decisions on optimising savings.
The MoU will see Supplycart collaborating with YYC whose accounting service similarly allows their clients to manage and track their expenses from one platform in real-time. The partnership between these two businesses allows for digitalisation to take place for the operational areas of a business namely procurement and accounting.
HONOR Wins Big at CES 2020 with Growing Momentum of Wearables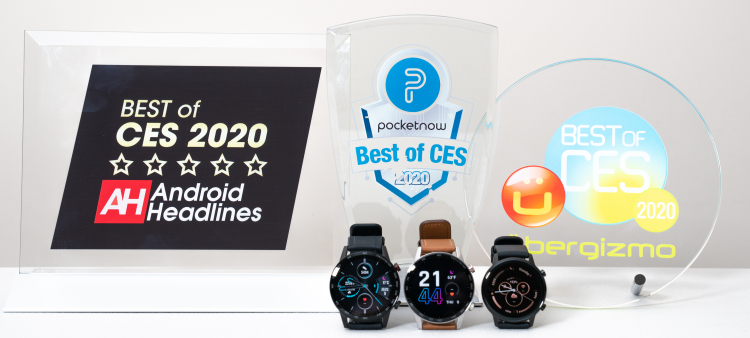 Global technology brand HONOR recently announced a slate of award wins at CES 2020 by international media and organization, testament to its best in class products, solid business performance, cutting-edge technologies and international brand recognition.
The HONOR MagicWatch 2, the brand's second-generation smart and health assistant with a 14-day battery life, has been awarded Best of CES 2020 by international top-tier media outlets Android Headlines, PocketNow and Ubergizmo. The HONOR Band 5 Sport, an all-in-one fitness tracker, has also been awarded a CES 2020 Spotlight Award by Android Authority as one of the top picks at CES this year.
So, that's it for TechNave NewsBytes 2020 #2. Hopefully we'll be getting more interesting stuff happening in Malaysia's tech scene so if you're interested in having your relevant tech news featured here, let us know. For now, stay tuned to TechNave.com