TechNave NewsBytes 2020 #24 - Huawei, realme, Maxis, LG and more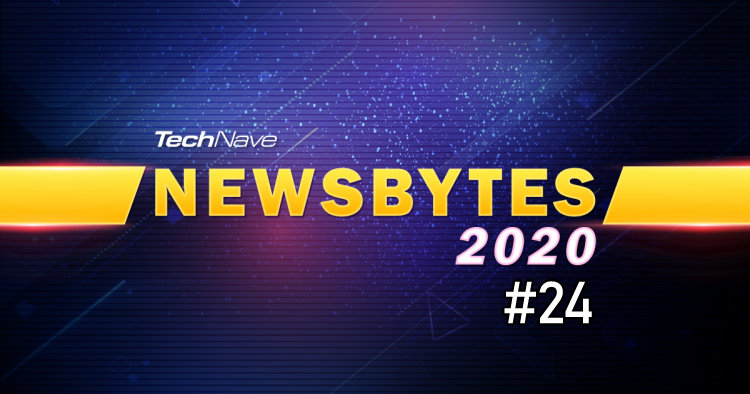 Welcome back TechNavers and NewsByters, in this issue of TechNave NewsBytes 2020 #24, Huawei announced their AirPON solution while realme held a 2020 brand conference at IFA revealing their Dare-to-Leap plans and devices. Maxis IoT Challenge is back and LG revealed their 8K Ultra Large OLED TVs.
For Misc Announcements:
Get up to 50% Discount on Power Protection Devices from Schneider Electric at the Lazada and Shopee 9.9 Sales!
New Users Can Immediately Get Yoodo SIM Cards for Just RM2 at 99 Speedmart stores
Telekom Malaysia Bhd welcomes CapBay as fintech partner for Vendor Financing Programme
vivo Announces "VISION+" Initiative to Promote the Culture of Mobile Photography + Celebrity testimonials with the vivo X50 series
Homegrown e-wallet to #KasiTambah more savings, cashback and rewards to users for the 'PENJANA Shop Malaysia Online' initiative + Boost Expands its Features to include Comprehensive Suite of Micro-Insurance/Takaful Coverage for Users and SME Business Owners
From 2nd Generation AiPQ Engine, multi-categories to latest sponsorship, TCL reasserts its AIxIoT strategy to enable intelligent creativity at IFA2020
Tune Protect Introduces Its On-the-Go Mobile Application
HP Inc. offers technology installment plans with free cloud services for Malaysian SMB community
3DMark is ready for new NVIDIA GeForce RTX 30 series GPUs
Carousell collaborates with MDEC for PENJANA
Malaysians are Spending 85% More at MSMEs with Boost
Grab celebrates Malaysia's Local Heroes + Grab and Klook + expands to more rural cities
MYGROSER joins PENJANA to offer over RM1million in free delivery and discounts

HUAWEI ANNOUNCEMENTS
Huawei Announces Commercial Release of AirPON solution for Agile FMC Access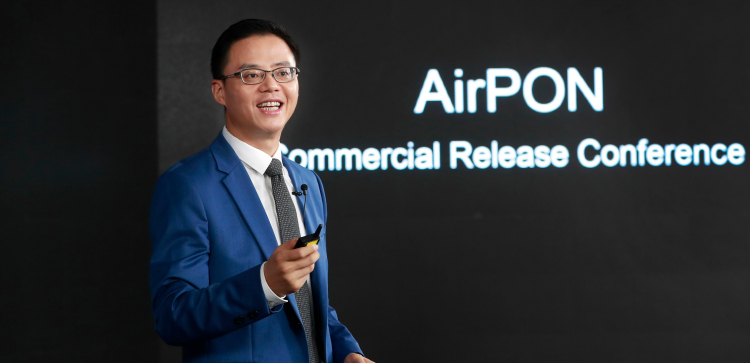 Together with HKT Hong Kong and Globe Philippines, Huawei held an online commercial release conference on Monday to launch the AirPON solution and share its innovative applications. This solution reuses existing wireless sites to build full-fiber access networks for mobile operators quickly and at a low cost.
As mobile operators transform from mobile to full-service operations, they face huge challenges in FTTH network construction. Traditionally, operators had to deploy centralized OLTs in central office equipment rooms and lay out massive optical cables to reach users. This required large-scale initial investment and the resolution of complex problems such as ROW acquisition. As a result, network construction has always been time-consuming, expensive, while services have been slow to provision.
Huawei AirPON solution specifically addresses these challenges. "The AirPON solution shortens the optical cables between OLTs and users from over 3 km to below 300 m, greatly improves the efficiency of optical cable deployment, and reduces the ROI period to less than 3 years. With it, operators can reap benefits faster when building full-fiber access networks," said Gary Lu, President of Huawei Network Marketing & Solution Sales Department.
"HKT would like to replicate the solution to village area or low rise building in urban area to extend our Ultra Broadband coverage. AirPON allows installation of PON equipment on roof top which can be suitable for PON deployment in low rise old buildings in HK," said Peter Lam, Managing Director of HKT Engineering Dept Hong Kong.
"Huawei's AirPON solution helps us to efficiently roll out FTTH networks with simple ROW permitting and site acquisition and enables us to quickly provision fiber broadband services," said Joel Agustin, Vice President of Globe Philippines.
Following Huawei's first release of the AirPON solution in London in February 2020, 45 operators around the world adopted it in network construction. This solution consists of Huawei's OptiXaccess series Blade OLTs, Digital QuickODN (DQ ODN), and OptiXstar series eAI ONTs. It reuses existing mobile sites to build full-fiber access networks and has the following benefits:
Site acquisition: Outdoor blade OLTs can be installed on existing mobile pole or tower sites to share the wireless backhaul network for upstream transmission. Sites can be selected quickly and accurately, speeding up projects by three months.

fiber splicing: The DQ ODN network features digital management, pre-connection technology, and parallel construction without fiber splicing. Regular technicians can quickly master full-fiber access network installation and maintenance. Network construction is 70% more efficient and ODN sunk cost is 20% lower.
frame freezing: The eAI ONT intelligently identifies service types and uses Wi-Fi 6 slicing technology to provide dedicated channels for VIP services, such as online education and gaming. Operators can now monetize on user experience, earning an extra ARPU of US$10.
Fixed-mobile convergence (FMC) is the common trend, and fixed networks are the cornerstone of full-service operations. In the meanwhile, full-fiber access network construction is ramping up around the world. As such, Huawei will continue to innovate in full-fiber access technologies and deliver sustainable and evolvable solutions to help operators achieve business successes.


REALME ANNOUNCEMENTS
realme held 2020 Brand Conference at IFA with Dare-to-Leap belief

realme recently held its '2020 Brand Conference' at IFA. With its first attendance at IFA, realme looked back at the 2-year amazing growth and its great efforts to achieve "Dare to Expand" and "Dare to Thrive". And, realme also shared its upcoming brand strategy and product planning for future global deployment.
realme Malaysia continues its growing streak with a YoY growth reaching up to 700% and has a total of 15% market share in Q2 2020. According to Counterpoint Research Market Monitor service, realme continued to be the fastest-growing brand by achieving another milestone in ranking Top 3 in Malaysia's smartphone market.
realme insists on building high-quality smartphone and AIoT products with leap-forward performance and trendsetting design for the young at a more affordable price. With the strategy of 'Smartphone + AIoT', realme has launched a full-set of product portfolio covering each price segment, from entry-level to flagship in 2 years. And realme will keep applying high-end technology into more price segments for leap-forward performance.
For the 4G products, realme is committed to popularizing advanced tech, for example, realme was the first to adopt the pop-up camera at $200 price segment, and debuted the world's first 64MP Quad Camera. With the launch of realme 7 Series, realme again became the first to apply 65W SuperDart Charge into the medium smartphone.
Thus, the 3 product range of realme 4G smartphone could meet different demands of the different audience:
realme C Series focuses on mega display and mega battery to bring all-round entertainment and high-end quality;
realme Number Series is excellent in flash charging and imaging, also of trendsetting design, and lighter and thinner. The series is the best choice for the young to show their personality. On September 3, realme launched realme 7 series in India with the 2nd-Gen 64MP Quad Camera and SuperDart charge. And realme 7 series is the world's first to pass TÜV Rheinland Smartphone Reliability Verification;
realme Narzo Series is customized for those who care most about the performance, especially the online users like playing games. realme Narzo 10 series debuted Helio G70 and G80. What's more, realme will introduce the Narzo 20 series soon with powerful performances.
Since 2020, realme is positioned to be a Popularizer of 5G and launches a series of leap forward 5G smartphone. In 2-3 years, realme plans to upgrade 5G product planning and make 5G deployment globally, being a Popularizer of 5G:
realme V Series is mainly for solving low battery anxiety in the 5G era with flash charging and mega battery, enabling better 5G experience. realme V5 was launched in China in August with 5000mAh mega battery and 30W Dart Charge. Launched in September, realme V3 is designed to popularize 5G by making itself priced at $150 segment ;
realme X Series is positioned as a lighter and thinner 5G flagship with powerful performance. It will adopt cutting-edge technology and craftsmanship to bring industry-leading trendsetting design and bring a unique experience for the young. Recently, realme X7 and X7 Pro were launched as the 1st choice among 5G flagship with 120Hz AMOLED screen and 65W SuperDart charge.
Apart from the smartphone, realme also provides high-end AIoT products for the young and launch the product strategy of "1+4+N" to create trendsetting smart life:
1 Core: realme takes smartphone as the core of realme AIoT ecosystem to connect, manage and control all AIoT product with realme Link App;
4 Smart Hubs: realme makes Smart TV, Smart Speaker, Smart Watch and Smart Earphone as the top 4 smart hubs to help consumers manage and control more AIOT products together with smartphones;
N AIOT products: The 'N' here represents realme's commitment to bring a plethora of new AIOT and peripheral product, and trendsetting lifestyle products for our fans. realme aims to build a trendsetting community for the young.
To build trendsetting smart life, realme focuses on "1+4+N" product strategy to launch over 50 AIoT products in 2020 and 100 in 2021 to make AIoT become a part of our lives in a more easy and affordable way. What's more, in 2020 Q4, realme will launch more amazing AIoT products to improve its smart trendsetting AIoT ecosystem, including its first 55" TV with wide color gamut, wireless and TWS ANC earphone to popularize ANC tech, medium and high-end smartphone, and smart camera and smart bulb.
MAXIS ANNOUNCEMENTS
Maxis IoT Challenge returns to bring together innovative minds for new business potential with 5G-enabled IoT Solutions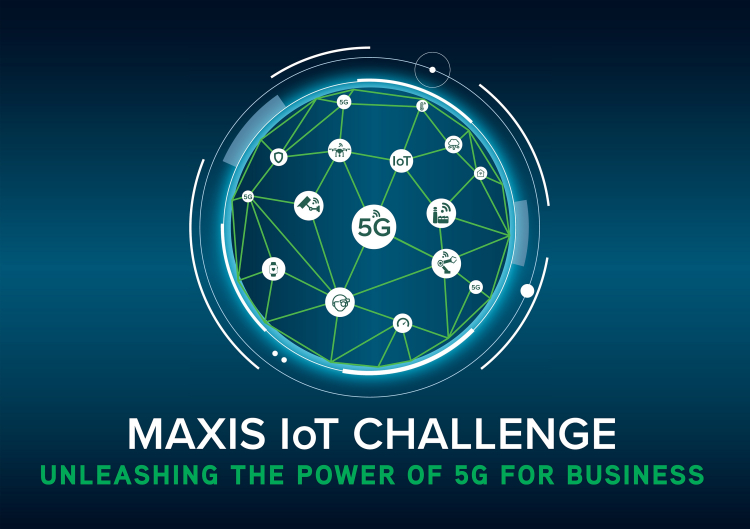 Close on the heels of the immensely successful and popular Maxis IoT Challenge last year, Maxis brings its second installation to the public with exciting, new industry-driven challenges to inspire the most innovative minds in Malaysia. The Maxis IoT Challenge is part of a continuing partnership with Malaysia Digital Economy Corporation (MDEC) and industry collaborators to promote the IoT ecosystem development of 5G-enabled solutions among companies to spur the digital economy. It is part of the many joint initiatives that Maxis is undertaking to foster innovation for all Malaysians.
This year's Maxis IoT Challenge, themed "Transforming Industry Challenges Today into Business Opportunities Tomorrow", invites the public to solve real business problems by collaborating with Maxis in the following categories:
Digital Experience – Given the challenges brought by the COVID-19 pandemic, the challenge is how can industries reshape their customer experience journey digitally to enable sustained customer engagement in view of driving higher sales turnover.

Smart Plants & Manufacturing – Making operations smarter with tools and environments that enable industries to efficiently guide on-ground personnel, solving issues on-the-go and minimising downtime.

Intelligent Security – Developing safer townships with technology that can enable modularised real-time monitoring of large public spaces for effective policing and optimise resources.
The top three winners of the Maxis IoT Challenge this year stand a chance to take home cash prizes of RM15,000, RM10,000 and RM5,000 respectively, as well the opportunity to become some of the first developers in the country to trial and commercialise their 5G-enabled solutions and accelerate them to market.
The final round will be held in November, where finalists will pitch their prototypes to a panel of judges. Stay tuned!
To participate, candidates simply need to follow these 3 steps:
Register at https://business.maxis.com.my/iot-challenge for free in a team of 2-5 people

Join the live webinar session on 10 September to learn more about the Challenge and how to get started

Upload a video pitch and written business proposal on one of the three Challenge statements provided
The top 15 ideas will be shortlisted by a panel of judges to proceed to the online development stage where candidates will be on a journey to turn their ideas into reality.
LG ANNOUNCEMENTS
Real 8K Action Powered by Powerful NVIDIA GeForce RTX 30 Series GPU Now a Reality on Ultra Large LG OLED TVs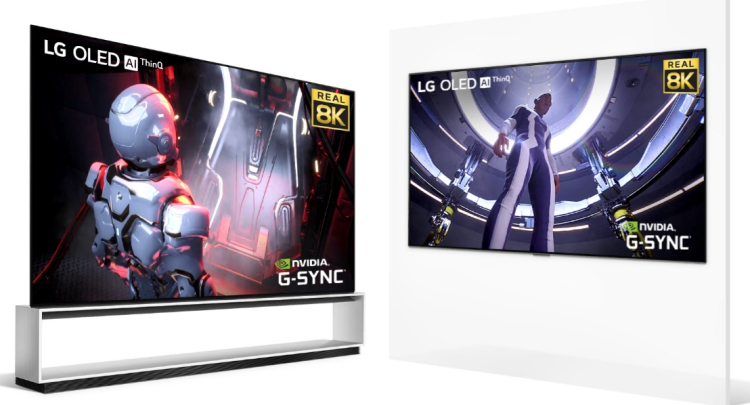 LG Electronics (LG), the first TV manufacturer to commercialize 8K OLED TVs, again set an industry benchmark with the world's first 8K TVs to support the powerful new NVIDIA® GeForce RTX™ 30 Series GPU.1 Powered by the company's α (Alpha) 9 Gen 3 AI processor capable of delivering 8K full bandwidth support, LG's 8K OLED TV steps up its game to offer avid gamers across the globe the most compelling and mesmerizing gameplay on glorious displays with over 33 million self-lit pixels.
LG OLED TVs have long been considered among the most advanced gaming TVs in the world because of their self-lit pixel technology and support for the latest HDMI specifications such as Variable Refresh Rate (VRR), ultra-fast response rate and Auto Low Latency Mode (ALLM). Because LG OLED TVs are NVIDIA G-SYNC® Compatible, LG customers have been able to enjoy their favorite games with GeForce RTX 20 Series and GTX 16 Series GPUs for a smooth, immersive gaming experience without the flicker, tearing or stuttering common to most common displays.
The α (Alpha) 9 Gen 3 AI processor in LG's OLED and NanoCell 8K TVs take real-time ray-tracing performance to a new level and set a new standard for gaming-optimized picture and performance. With LG 8K OLED TVs able to deliver 8K content at 60 frames per second and handling staggering 48Gbps speeds, playing 8K games on LG OLED TVs and a NVIDIA® GeForce RTX™ 30 Series GPU has never looked so good.
To heighten gamers' sense of immersion, LG 8K OLED TVs also support Dolby Atmos and LG's deep learning-based AI Acoustic Tuning, which measures the acoustic environment and adjusts the sound for greater accuracy. The TVs are also BT Surround ready to allow two LG Bluetooth speakers to be connected simultaneously, up-mixing 2.0 channel sound to virtual 4.0 surround sound for more immersion in favorite games. And with LG ThinQ capability built-in, hands-free voice control is possible for those moments when reaching for the remote is not an option.
MISC ANNOUNCEMENTS
Get up to 50% Discount on Power Protection Devices from Schneider Electric at the Lazada and Shopee 9.9 Sales!
Schneider Electric, is offering special deals on Lazada and Shopee for its range of APC by Schneider Electric solutions, in conjunction with the most awaited annual 9.9 sales.
The APC by Schneider Electric are must-have solutions that provide protection to devices against downtime, data loss and hardware damage that happens due to power problems. It sets the standard in its industry for premium quality and advanced innovation. Its comprehensive solutions, which are designed for both home and corporate environments, improve the manageability, availability and performance of sensitive electronic, network, communications and industrial equipment of all sizes.
Get these amazing deals from the official Schneider Electric store on Lazada and Shopee available to you until 10 September!
For more information on Schneider Electric and its latest innovative products, please visit Schneider Electric's official website and information portal.
New Users Can Immediately Get Yoodo SIM Cards for Just RM2 at 99 Speedmart stores
Yoodo is now more accessible with Yoodo SIM cards now available at 99 Speedmart stores. Now Telco users looking to switch to Yoodo can head to any of 99 Speedmarts' 1,690 stores nationwide. SIM cards will be available for purchase at just RM2 and will come with 5GB of data for free upon SIM activation.
Previously through the App, new Yoodo subscribers were able to register and order a SIM card which would either be delivered to their doorstep for free within three working days or in just two hours with the paid express delivery option. Alternatively, they could also opt for the eSIM that only takes minutes to activate. Now, new users will also have the choice of instantly obtaining a SIM card at any 99 Speedmart store.
On top of the free 5GB new users will get upon activating their Yoodo SIM card, they can also enjoy even more lighting fast 4G LTE data with Yoodo's 20GB for RM20 promotion.
Telekom Malaysia Bhd welcomes CapBay as fintech partner for Vendor Financing Programme
CAPBAY has became the first and only fintech selected to be part of national telecommunications giant Telekom Malaysia Bhd's (TM) Vendor Financing Programme known as PERINTIS. CapBay will provide fast, affordable and fair access to supply chain finance solutions, bridging the cash flow gap for all levels and sizes of vendors throughout TM's supply chain, including its SME subcontractors.
The MOU was signed recently by Imri Mokhtar, Group Chief Executive Officer of TM and CapBay's CEO, Ang Xing Xian alongside other representatives from a panel of distinguished banks. The signing ceremony was witnessed by YB Dato' Sri Dr Hj Wan Junaidi Tuanku Jaafar, Minister of Entrepreneur Development and Co-operatives, accompanied by Tan Sri Dato' Seri Mohd Bakke Salleh, Chairman of TM.
Telekom Malaysia Bhd is the latest blue-chip corporate to implement CapBay's flagship Supply Chain Finance platform. With this latest initiative, CapBay's P2P investors can now expand and diversify their investment portfolio backed by government and large corporate receivables while earning healthier returns. CapBay differentiates itself by offering lower risk investment notes in a bid to enhance investor trust and confidence especially during these times of uncertainty brought about by the COVID-19 pandemic.
Through CapBay's proprietary credit-decisioning model, CapBay is able to provide flexible and cost-effective financing to SMEs and at the same time contain credit risks with a good track record of low financing losses, making it an overall safer alternative investment. CapBay launched their P2P financing pilot programme in March 2020 amid the COVID-19 pandemic and has since achieved over RM20 million of financing over 150 notes while maintaining zero defaults and financing losses for their investors. Their tech solution has also been recognised and they were recently lauded as the "Fintech Startup of the Year" at The Asset Triple A Awards 2020.
To learn more about how Supply Chain Finance programmes can strengthen your value chain, please visit their site.
vivo Announces "VISION+" Initiative to Promote the Culture of Mobile Photography + Celebrity testimonials with the vivo X50 series
vivo has just announced "VISION+", a global initiative that will build a visual content ecosystem, reaffirming the brand's long-term commitment to user-centric design and leadership in mobile photography technology. The VISION+ ecosystem is composed of the vivo VISION+ Mobile Photography Awards, launched jointly with National Geographic, along with the vivo VISION+ Mobile Photography Academy, the vivo VISION+ Master Class, the vivo VISION+ Youth Program, and the vivo VISION+ Photographers Federation.
vivo VISION+ centers around "JOY IMAGE" as its core foundation and will form a new visual content ecosystem through initiatives including content co-creation, education and cultural exchanges. The strategy fuses vivo's product innovation leadership with the evolving needs of smartphone users who view mobile photography as an important part of culture and everyday life.
In related news, vivo is ready to explore the premium region in getting into the hearts of the elites with its latest flagship, X50 Pro – highlighting the industry-leading hardware features, a built-in Gimbal Camera System.
"My go-to smartphone" – vivo has engaged with three prominent Malaysian figures and entrepreneurs Kavita Sidhu, Robert Guiati, and Coach KarFei to share about their exclusive hands-on experience with vivo X50 Pro and how vivo X50 Pro is taking a significant role in their day-to-day conduct, while seamlessly integrating itself into their daily lifestyle.
A sneak peek of the upcoming unique and premium videos featuring the influential Malaysian figures is now available on their facebook page.
Homegrown e-wallet to #KasiTambah more savings, cashback and rewards to users for the 'PENJANA Shop Malaysia Online' initiative + Boost Expands its Features to include Comprehensive Suite of Micro-Insurance/Takaful Coverage for Users and SME Business Owners
Boost is continuing to incentivize its users to spend and support local online businesses with more savings, cashbacks and Boost Coins through the Government's ongoing PENJANA Shop Malaysia Online initiative. As part of Boost's larger #KasiTambah campaign, this month, each user will be able to enjoy up to RM400 in rewards from a choice of thousands of Boosted local online partners.
PENJANA Shop Malaysia Online, a Government initiative implemented through Malaysia Digital Economy Corporation (MDEC), is one of three PENJANA initiatives, including ePENJANA and MSME E-Commerce Campaign, in which Boost was selected as an official partner.
Boost's latest offers in the PENJANA Shop Malaysia Online initiative are in-line with the company's ambition to help Micro & SMEs weather the storm brought by the COVID-19 pandemic and help boost the local economy through the collective support of all Malaysians.
As a start, the homegrown e-wallet is having their biggest 'Online Boost Day' on 7th – 9th September. For a minimum spend of RM50 in a single transaction, Boost is giving up to 30 times (30X) in additional Boost Coins when users spend at any of the 7,000 Boosted online partners such as Potboy, PrestoMall, HappyFresh, Watsons Online, Lelong, Poplook and SenHeng plus an additional RM5 Surprise Shake in 'Partner Wallet' of a participating merchant under the PENJANA Shop Malaysia Online initiative.
A 'Partner Wallet' is a sub-wallet within a user's Boost account that automatically stores cashback for individual merchants and each user can have multiple Partner Wallets. This helps ensure users don't miss any savings and is especially useful for when users shop at their favourite or go-to places. Any cashback a user has in a Partner Wallet will be automatically deducted in the next transaction made at the respective merchant.
Participating 'Partner Wallet' merchants for the PENJANA Shop Malaysia Online initiative include PrestoMall, Potboy, Hungry, Jobbie, DurianBear, HappyFresh, Watsons Online, Diineout, Photobook and Drinkies. This means that on top of the additional coins, users who shop at the participating merchants will be able enjoy 20% cashback up to RM100 for each transaction, up to 3x transaction per user per merchant.
Users have the opportunity to participate in a special PENJANA Shop Malaysia Online 'Boost Mission' where users can earn additional 500 Boost coins upon completing the mission with a cumulative spend of RM500 in any local boosted online partners that accept Boost as a payment method.
Users will also enjoy up to 20% exclusive discounts on deals and vouchers from partners such as Hermo, Vouk Hotel Penang, Vivatel KL, Kinta Riverfront Ipoh, Tanjung Inn Cherating, Berrykinn, Perromart, Oxwhite, Vettons, Createtec, Cosyfans, Jaya Shopping Centre partners and Cytron.
The Government through MDEC and e-commerce partners' PENJANA Shop Malaysia Online initiative will run until 30 September 2020. The last day to utilize any cashback earned through Partner Wallets and Boost Coins is on 30 September 2020, after that, it will expire and automatically removed from the user's Boost account.
In related news, to assist Malaysians on the road to recovery and continue safeguarding their health and well-being or even ensuring that daily essentials are protected, homegrown e-wallet Boost has introduced a comprehensive suite of affordable and accessible micro-insurance/takaful coverage under 'Boost Protect'. This new feature available under the 'Insurance' tile in the app marks Boost's foray into expanding the use of its e-wallet beyond just payments and into digital financial services.
Exclusive to Boost users, 'Boost Protect' offers a variety of coverages underwritten by Great Eastern General Insurance (Malaysia) Berhad, Great Eastern Life Assurance (Malaysia) Berhad and Great Eastern Takaful Berhad and powered by Aspirasi. These can be easily viewed and purchased on the app. Among the seven types of coverage currently offered under Boost Protect include:
BillProtect – with a one-time payment of RM30 for 6 months' coverage, get reimbursed for eligible utility bills up to RM1,000 if hospitalised for more than 4 days due to an accident or a lump sum payout in the event of accidental permanent disablement or death.

CardProtect – credit card bills protection against unexpected events that cause disability or demise, for just RM10 for 6 months' coverage.

HospiCash – with a one-time payment of RM60 for 6 months' coverage, users will receive RM 100 daily cash allowance to ease the financial burden during hospitalisation.

Protect Super6 – affordable 6 months' coverage for RM39 in the event of critical illnesses or accidental death.

ProtectActive – protection for sports and fitness activity-related accidents at just RM6.25 a month.

ScreenProtect – get reimbursed for smartphone screen repair or replacement cost due to accidental damage with RM100 for 1-year coverage.

SME OwnerProtect–with a one-time payment of RM45 for 1-year coverage, SME Business Owners will be reimbursed for emergency expenses relief up to RM1,000 if hospitalised for more than 4 days due to an accident or a lump sum payout in the event of accidental permanent disablement or death.
As a value-added benefit, every Boost Protect insurance/takaful package comes with COVID-19 Assist, an additional financial assistance program in the event of being infected with the COVID-19, Boost Protect insurance/takaful holders will receive RM200 daily hospitalisation cash assistance upon diagnosis up to 60 days and RM20,000 financial assistance upon death due to the COVID-19.
Users can conveniently browse to find out more information on the coverage plans and seamlessly purchase their preferred protection plan via the 'Insurance' tile in just a few clicks.
Boost is an official partner of three Government PENJANA initiatives – ePENJANA, MSME E-Commerce Campaign and Shop Malaysia Online, and has an aim to contribute towards a collective effort in rebuilding the economy, especially through enabling MSME merchants rebound and recover by helping bring their businesses online.
As an added incentive, Boost will #KasiTambah a RM5 cashback on Great Eastern insurance plans in its Partner Wallet to kickstart users' protection journey when users claim and spend using the RM50 ePENJANA credit. This is part of the e-wallet's larger #KasiTambah campaign that is also carried out in the MSME E-Commerce campaign and Shop Malaysia Online initiative.
For more information, users can stay tuned to their site.
From 2nd Generation AiPQ Engine, multi-categories to latest sponsorship, TCL reasserts its AIxIoT strategy to enable intelligent creativity at IFA2020
TCL Electronics (1070.HK), has reaffirmed at IFA2020 its commitment to AI x IoT strategy with AiPQ EngineTM Gen 2, smart multi-categories and latest FIBA sponsorship. TCL has enjoyed strong growth in the early 2020. Despite unsettled economies, TCL has maintained impressive TV sales figures worldwide. In Q1 2020 alone, 4.27 million TCL brand TVs were sold with TCL QLED TV sales increasing 217.1% YoY.
In US retail market share, TCL brand TV ranked No.2* in Q1 2020. In Australian market, TCL ranked No.1 in March. TCL has also enjoyed sale volume increase in Italy of 16%, Germany 15%, Czech 100%, Poland 38%, UK 100%, and in France ranked No. 3 in terms of market share.
Driven by machine-learning algorithms matched with vast knowledge in human visual perception, TCL's AiPQ Engine Gen 2 switches on the full potential of TCL's big screen TVs with real-time audiovisual optimization according to various entertainment content genres and ambient watching environments. The advanced technology also allows global customization of the audiovisual performance for the unique applications of individual regions.
TCL's AiPQ Engine Gen 2 optimizes color, contrast and clarity for an unrivaled 4K HDR experience. When combined with TCL's continuous endeavor to drive QLED and Mini-LED technology, AiPQ Engine Gen 2 enables customers to enjoy upscaled non-4K TV content with TCL's leading 4K display capacities as well as powerful color and contrast performance.
TCL showcased its 2020 QLED TV lineups, such as IMAX Enhanced and 8K Association certified X915 and EISA Award winner C815. TCL also presented the IF and EISA Award winner TCL TS9030 Dolby Atmos Ray·Danz soundbar and the TS8111 soundbar to further strengthen audio lineup. TCL has also launched air conditioner Ocarina and T-Smart, portable air conditioner models; washing machine X Series, P series, C Series refrigerator.
For mobile devices, TCL launches its latest tablets TCL 10 TABMAX and TABMID, TCL MOVETIME Family Watch MT43A and true wireless headphones TCL MOVEAUDIO S200. TCL also unveils the TCL NXTPAPER technology designed to combine the benefits of both screen and paper.
At IFA 2020, TCL has announced the reinforced collaboration with FIBA and will continue to attribute to international basketball community as FIBA Global Partner.
Tune Protect Introduces Its On-the-Go Mobile Application
Tune Protect Group Berhad recently launched its mobile application ("Tune Protect App", "App"). Aimed at enhancing customer experience, the App comes with purchase and claims functions for customers on-the-go, providing them with a differentiated and seamless experience to self-manage their insurances digitally, anytime, anywhere. The App launch is timely especially with the lifestyle shift in the New Normal making it easy for the customers to perform and manage their insurance transactions online.
Mobile applications play a key role in consumers 'I-want-to-know', 'I-want-to-go', 'I-want-to-do' and 'I-want-to-buy' moments[ii]. With the new App, Tune Protect wishes to deepen its relationship with customers by capturing these daily micro moments while building greater brand loyalty and affinity.
Innovative features on the App include among others 'Buy Online Insurance', 'Policy Management', 'Claims Submission & Status', 'Secure User Authentication & Profile Management', 'Knowledge Base' and 'Contact Customer Support'.
What`s more through the App, customers can easily get access to Tune Protect's lifestyle and on-demand online products such as Travel Easy, Motor Easy, PA Easy (Personal accident), Dental Easy, Ride Easy (Passenger protection), EasyCare PA (Disabled protection), Sports+ (Extreme Sports protection) and Guard Easy (Snatch Theft protection). The policy management feature further offers customers fast access to all existing and past policies for better self-management and transparency. To this end, the App allows customers to take charge and be in control of their insurance policies with just a few clicks on their mobile devices.
Submission of claims is made simpler and quicker in just a few easy steps. The claims status is also updated and made visible to customers as it is trackable via the App.
Aside from protection, customers can also enjoy the convenience of capturing their odometer reading through the App if they opt in for the Pay-As-You-Drive (PAYD) benefit when purchasing Tune Protect's Motor Easy (motor insurance). This benefit rewards customers with up to 20% refund on insurance premium for driving less.
Tune Protect Mobile App is available now for download via Apple App Store for iOS devices and Google Play Store for Android devices. For more information on the App, please visit Tune Protect's website.
HP Inc. offers technology installment plans with free cloud services for Malaysian SMB community
HP Inc. Malaysia has launched HP for Business, a platform dedicated to small-and-medium businesses (SMBs) in support of the future of the nation. To support local SMBs digitization needs as they move from survival to revival, HP for Business is offering monthly technology installment plans from just RM85.50 over 36-months this September* . The bundle from HP will help Malaysian SMBs elevate their security, productivity, and mobility with HP's range of business PCs. It also includes a 12-month free integrated cloud-based software service from Deskera to help SMBs manage business operations including invoicing, accounting, financial reporting, sales and lead generation and tracking, as well as employee payroll, leave and expenses.
SMBs are a key driver of economic growth and employment in Malaysia, making up 98.5% of business establishments in Malaysia , providing jobs to 70% of the Malaysian workforce . According to the HP Asia Pacific (APAC) SMB Outlook Report, 46% of SMBs surveyed are expecting less growth post-COVID. Despite this, over 50% of SMBs expecting not just to survive but thrive, post pandemic , and are looking for critical support and guidance to move past survival to revive their businesses longevity through digital adoption and a transformation of existing business models.
HP Malaysia continues to support SMBs' digital transformation through HP for Business, a platform providing resources, capabilities and knowledge, as well as technology innovation with flexible financing. In addition, HP for Business also offers free business webinars where local SMBs and industry experts offer advice on topics including business resilience, cost efficiency, digital economy, and security.
In this age of digital transformation, nearly 60% of SMBs across APAC view digital adoption as an essential skill to not just survive but thrive in post-pandemic. In Malaysia, over 65% of SMBs echo this statement to enhance business productivity, efficiency, security, and mobility to support long run finance flexibility and business growth.
Today's SMB workforce demands powerful, secure, and collaborative technology that can enhance their business productivity and upskill their business capabilities. They also want an ecosystem of products and services coupled with the knowledge and expertise that can address their wider business needs beyond technology. At HP, we remain committed to support Malaysia's digital transformation through initiatives such as HP for Business that offers guidance, resources and capabilities including the HP for Business Installment Plan to offer SMBs financial flexibility as they go digital.
HP Technology Installment Plans is powered by HP's range of business laptops and desktops including the HP ProBook 440 G7, HP ProBook 445R G6 and HP ProDesk 400 G6.
Pricing and Availability
HP ProDesk 400 G6 is available now, starting at RM2,669.00, with monthly installments for 36-months at RM85.50 monthly

HP ProBook 440 G7 is available now, starting at RM3250.00, with monthly installments for 36-months at RM104.12 monthly

HP ProBook 445R G6 is available now, starting at RM2999.00, with monthly installments for 36-months at RM96.08 monthly

Both installment packages offer 12-months of Deskera (Essential Plan worth RM5,000) for 5 users, an all-in-one business software handles bookkeeping (invoicing, accounting, financial reports), sales (CRM, Leads, Pipeline) and even employee management (payroll, leaves, expenses).

All the above comes with HP On-Site Service Support*.
3DMark is ready for new NVIDIA GeForce RTX 30 series GPUs
NVIDIA held an online event yesterday to announce its new GeForce RTX 30 series graphics cards based on the Ampere architecture. Our 3DMark benchmark includes a range of tests to help you measure and compare the performance of these new GPUs with existing models.
Run the 3DMark Port Royal benchmark to test the real-time ray tracing performance of the new NVIDIA GeForce RTX 30 series cards and compare them with existing GeForce RTX 20 series cards and other RTX models. Run 3DMark Time Spy Extreme to test and compare the DirectX 12 performance of the new NVIDIA GeForce RTX 30 series GPUs against other graphics cards. Use 3DMark Stress Tests to check the stability and cooling performance of the new NVIDIA GeForce RTX 3090, RTX 3080 and RTX 3070 GPUs over longer durations of heavy load. Run the 3DMark NVIDIA DLSS feature test to compare performance and image quality with and without DLSS (Deep Learning Super Sampling) processing on NVIDIA graphics cards.
When the new GeForce RTX 30 series GPUs go on sale in a couple of weeks' time, we'll be updating the 3DMark NVIDIA DLSS feature test to use the new features in the latest version of DLSS including Ultra Performance mode for accelerating performance at 8K.
Carousell collaborates with MDEC for PENJANA
Carousell, recently announced its partnership with Malaysia Digital Economy Corporation (MDEC) to jointly rolled-out the Government's Short-Term Economic Recovery Plan (PENJANA) e-commerce initiative called the PENJANA Micro and SMEs (MSMEs) E-commerce Campaign. The collaboration is part of its continuous effort to support Malaysian micro-sellers and small-medium enterprises (SMEs). As more businesses turn to online selling in the new normal, Carousell is well-positioned to offer local businesses greater access to an established, local community of millions of active users through its free, safe and easy-to-use platform.
Carousell's initial incentives included free Advertising Credits worth RM100 for 2,000 micro-sellers and SMEs, and attractive seller monetary incentives from various campaigns. Under the PENJANA eCommerce Initiative, Buyer Discount Vouchers are subsidised by Carousell and PENJANA for online transactions via Carousell Protection. Through this collaboration, MSMEs can benefit from advertising credits, seller incentives, buyer discount vouchers and various marketing assets. Applications can be submitted at https://carousell.app.link/CarousellPenjana.
Malaysians are Spending 85% More at MSMEs with Boost
Homegrown e-wallet Boost recorded an 85% increase in user spending at its merchants in the Micro and SME (MSME) business segments in July 2020 compared to April during the MCO. The Boost Payment Link, a contactless payment solution developed for MSME merchants introduced at the start of the MCO has also seen an increase in transactions by 21 times (21X) to-date. These trends place Boost in a strong position to bring merchants and users together on one platform by leveraging an ecosystem that fulfils their business and lifestyle needs in a sustainable manner.
In demonstrating the spirit of Malaysia, the rakyat has taken it upon themselves to support each other, showing strength through unity and reinforcing the importance of rebuilding the economy together. From shopping at online Ramadan bazaars to mom and pop shops, the country continues to benefit from the rakyat producing and spending within our borders as much of the world remains in a state of lockdown.
This is apparent in Boost's total monthly Gross Transaction Value (GTV) showing a strong 70% increase after the MCO period. Boost currently has 8.5 million users. During this time, many homegrown businesses, including MSMEs in the F&B, services and retail sector, took the opportunity to digitally transform their businesses for long term resilience. The support for MSMEs continues to grow as they journey towards digitisation by adopting e-wallets like Boost, as a safe, convenient and seamless payment method.
Grab celebrates Malaysia's Local Heroes + Grab and Klook + expands to more rural cities
If the last few months of the movement control period has shown us anything, it is the fact that we are able to overcome any obstacle when we come together in solidarity as a nation. In the same spirit and in conjunction with Merdeka, Grab launched the 'Grab ❤ Local Heroes' initiative, offering RM2.5 million in advertising space to help up to 500 small and independent businesses increase their visibility on the Grab platform to boost their business. With the additional exposure, these businesses have seen an increase in sales of up to 43% since the launch of the initiative.
The different merchants cut across GrabFood, GrabMart and GrabPay and showcase Malaysia's diverse and thriving local business scene, ranging from hawkers and neighbourhood cafes to fishmongers, spice sellers and much more. As part of the initiative, Grab also sponsored the cost incurred to produce the personalised ads.
In addition, Grab has introduced several other efforts to support small and independent businesses on the platform this Merdeka celebration:
Grab is featuring 14 personal stories from among the 500 merchants to showcase the wide range of businesses on the platform while shedding light on what inspired them to keep their business going, the impact the pandemic has had on them as well as what makes them proud to serve Malaysians.
Get to know some of these inspiring local heroes, from John Woo who resigned from his job in IT to help preserve his family's heritage of authentic Nyonya kuihs, to Roseline Ong whose 30 year old spice shop has truly stood the test of time to showcase Malaysia's diverse flavours and thrift store owners, Zamir and Kira, who are inspired by the creativity of the community around them.
Grab is rallying users to share on social media their own story about their favourite local business. Apart from spreading the love for local to help them further, the top 20 most creative stories will receive RM120 worth of Grab vouchers. See more info about the contest, HERE.
Grab is offering an exclusive promotion to encourage Malaysians to support humble home sellers. Users in Klang Valley may use the promo code SAPOT31 to enjoy 31% off GrabExpress deliveries from a curated list of sellers, from home-cooked meals to desserts, books and more. Malaysians outside of Klang Valley can also enjoy 31% off on their deliveries by using the promo code DELIVER31.
In conjunction with Merdeka, Grab is introducing a series of special edition gift cards so you can share your love for local businesses with friends and family. These can be used for Grab rides, GrabFood, GrabMart or GrabExpress and come in a variety of designs too!
In related news, Grab and Klook, recently announced a partnership that will allow Grab users to discover and book a world of experiences via the newly launched "Attractions" tile on the Grab app, powered by Klook.
As movement restrictions ease, Grab and Klook aim to help Southeast Asians explore a new normal of travel, beginning with local exploration and domestic travel in their countries. With Klook's extensive catalogue offering over 100,000 attractions, tours, F&B outlets, local activities, and offers from exclusive partners such as Disneyland and Legoland, the new "Attractions" tile will help explorers discover new experiences right in their home countries - some of which they may not even be aware of.
Grab also announced their latest round of expansion to rural cities and townships in the Southern and Northern regions including Mersing, Segamat, Cameron Highlands, Pantai Remis and Baling.
As part of Grab's ongoing journey to not only cater to daily needs of our Malaysians but also to help create further opportunities for gig workers and businesses to grow, and strike a balance to sustain the industry, GrabCar will be available in Mersing and Segamat ,Cameron Highlands, Pantai Remis and Baling from end September 2020 onwards followed by GrabFood and GrabMart services planned to be launched in the fourth quarter of this year.
In addition, Grab has also extended their "Pakej Pikul Bersama" initiative to include new drivers on the platform by providing a one-off reimbursement up to RM 120 for their PSV licenses and RM 70 for initial PUSPAKOM vehicle inspections as well as more benefits in the effort to protect gig economy workers and rural communities.
MYGROSER joins PENJANA to offer over RM1million in free delivery and discounts
In support of the Government's Short-Term National Economic Recovery Plan (PENJANA), MYGROSER today extends its e-commerce offerings to PENJANA Shop Malaysia Online initiative and PENJANA Micro & SMEs E-commerce Campaign by partnering with Malaysia Digital Economy Corporation (MDEC) to help Malaysian businesses and consumers gain greater convenience, freshness and everyday value in their grocery and supermarket purchases.
MYGROSER - is offering over RM1,000,000 in discounts and vouchers to consumers; and support, listing, delivery and marketing support for Malaysian micro and small and medium sized businesses (MSME) that want to sell their products online. The campaigns will run until 30 September 2020.
Throughout the PENJANA Micro & SMEs (MSMEs) E-Commerce campaign period, local SMEs will have access to savings of up to RM10,000 per company in logistics, marketing, and administration fees when they get listed on MyGroser.
Consumers in turn stand to enjoy up to RM500 per month in discounts on their grocery and everyday essential purchases through the PENJANA Shop Malaysia Online initiative by using the available discounts. These can be redeemed through the VOUCHER tab on the MYGROSER mobile application or website. MYGROSER (www.mygroser.com) is available online, and on the iOS (Apple App Store) and Android (Google Play Store) platforms.
The matching fund is part of an on-going commitment from MYGROSER to help consumers save more by buying online under the PENJANA Shop Malaysia Online initiative; and for businesses to go online, and to ensure that consumers enjoy affordable, fresh and convenient grocery delivery of the highest quality under the PENJANA Micro & SMEs (MSME) E-Commerce Campaign. Both are the Government's on-going PENJANA e-commerce initiatives implemented through MDEC to spur economic recovery by stimulating online consumption through high impact e-commerce promotions executed via a public-private partnership model.
Customers can choose from a wide array of local and international products - ranging from handmade Nyonya kuih, Halal sourced poultry and products, fresh vegetables direct from Cameron Highlands, and even their favourite grocery and supermarket products. All MyGroser orders also come with a 'Freshness Guarantee' - another unique point about the service. Any unsatisfactory fresh produce will be immediately replaced and/or refunded with no hassle, setting MyGroser apart from traditional market players and other online brands.
Additionally, as a service operating its own climate controlled cloud stores, MyGroser's professionally trained food handlers maintain high levels of hygiene and cleanliness, prioritising customer safety in the packing and delivery of groceries. In-light of recent circumstances, this emphasis on health and hygiene is further reinforced by the implementation of temperature checkpoints for staff and visitors, as well as the frequent sanitisation of storage areas, vehicles and packaging.
To find out more about MYGROSER's support of the Government's PENJANA initiative please visit their site.
Thanks for reading TechNavers and TechNave NewsByters. As always, stay tuned to TechNave.com and if you think your brand or PR should be in our latest issue of TechNave NewsBytes 2020, let us know.