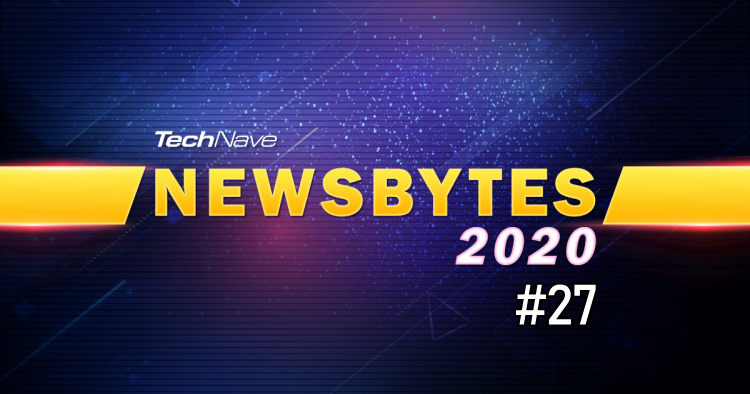 Welcome back TechNavers and NewsByters, in this issue of TechNave NewsBytes 2020 #27, Huawei, Samsung, Lenovo, Shopee and TikTok had various major announcements. In this issue, our Special is about the various colours of the Samsung Galaxy S20 FE and what sort of person each colour of the smartphone is suited for. Check them out and our misc announcements below.
For Misc Announcements:
Revenue Monster partners with GrabExpress

More demand expected for Astro Ultra Box with new 4K UHD VOD feature

Grab partners with Fave: Connect your GrabPay wallet to Fave and earn both Cashback and Points at over 17,000 Retailers when you pay with the Fave app

vivo Malaysia Collaborates with Celcom Axiata Berhad to Launch First Joint Concept Store, Celcom Partner Lite in Paka Terengganu

Kaspersky: Working from Home Dilemma: Over 4-in-10 in SEA find it hard to "switch-off" after work

Aspirasi secures win in Malaysia Technology Excellence Award

Epson to Start Selling New Sensing Technologies and Launch New Sensing Analysis Technology Business

Google, MDEC, and MATTA invite travel and tourism businesses to go further with free digital training

Signify Achieves Carbon Neutrality And Sets Course To Double Its Positive Impact On The Environment And Society

Facebook: Five years of digital transformation in a year will see 83% of Malaysia population be digital by end of 2020
HUAWEI ANNOUNCEMENTS
TECH4ALL: Powering Digital Inclusion with Technology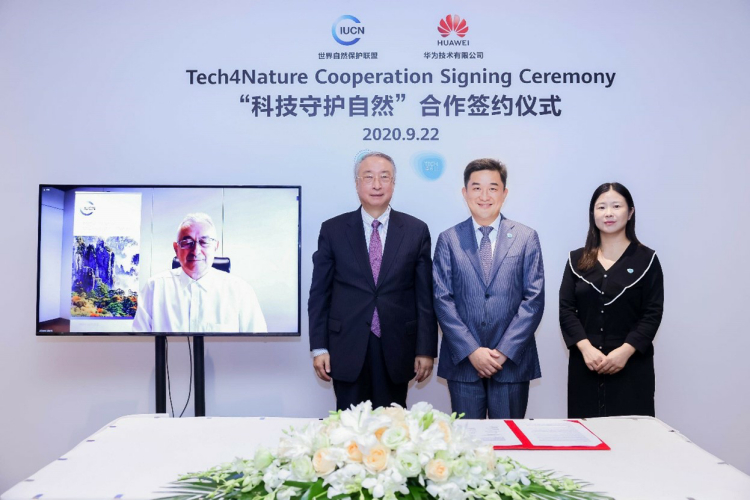 Kevin Zhang, Chief Marketing Officer of Huawei ICT Infrastructure, addressed the online summit "TECH4ALL: Powering Digital Inclusion with Technology". He pointed out that Huawei is willing to work with global partners to promote digital inclusion in fields like education and environmental protection through technology, applications, and skills.
Zhang Xinsheng, President of the International Union for Conservation of Nature (IUCN), and Stefania Giannini, Education Assistant Director-General at UNESCO, also spoke at the summit. This event brought together partners from various countries to discuss how to drive inclusive education and conserve nature with technology.
The COVID-19 pandemic has intensified the digital divide between the world's online and offline populations. Up to 1.6 billion students from 106 countries have been affected by school closures, widening the gaps in educational equity and quality.
To help address this issue, Huawei's TECH4ALL initiative focuses on driving equity and quality in education with technology. As the pandemic continues to spread, Huawei has been working with partners to ensure that learning does not stop for students.
In China, Huawei launched the Learn Anytime Education Alliance together with more than 100 education partners, offering access to various online learning platforms and solutions, reaching over 50 million online students.
Outside China, Huawei - as a core member of the Global Education Coalition launched by UNESCO - has been working with Senegal's Ministry of National Education and local carrier Sonatel to help local teachers use digital technology to record courses.
The Open School System will enable teachers and students to use digital learning resources both in school and out of school. It is anticipated that the project will help Africa address education challenges and ensure education continuity during the pandemic.
For young people in remote areas, a lack of digital skills is a major problem that prevents their integration into the digital world. According to data from the European Commission, 90% of future jobs will require basic digital skills, yet 43% of Europeans don't have them – a situation that is even more acute in developing countries.
Through Huawei's TECH4ALL initiative, shipping containers and buses have been converted into mobile classrooms which is called DigiTruck providing training on digital skills required in the future. Since its launch in October 2019 in Kenya, DigiTruck has provided training in digital skills for more than 1,500 students and teachers in remote regions.
Digital technology can make nature conservation more efficient and help people better understand and protect nature. At the summit, Dr. Feng Limin, an ecologist from the Amur Tiger and Amur Leopard Monitoring and Research Center under China's National Forestry and Grassland Administration, explained the innovative role that technology plays in protecting endangered species.
With the integration of many technologies including satellite, drones and telecommunications, the Northeast Tiger and Leopard National Park has built a sky-to-earth natural resource monitoring system that covers a large area. Huawei's innovative 4G networks solution supports the system to transfer data of biodiversity, habitats, and human interference in real time, allowing the conservationists to obtain and analyze real-time data remotely. The information helps them analyze the population and habitat status of endangered species, and provides decision support for the managers of the national park.
From Costa Rica to the Philippines, Rainforest Connection (RFCx), a non-profit rainforest protection organization, is using Huawei's innovative technologies and upcycled phones to protect the rainforests. These phones have been transformed into solar-powered devices called "Guardians" installed in the rainforests, to detect the sounds of chainsaws and trucks used for illegal logging, greatly increasing forest rangers' efficiency. These Guardians also collect and analyze animal sounds in the rainforests to protect biodiversity. By August 2020, the Guardians had been deployed in more than 14 countries, protecting over 3,300 km2 of rainforests.
To explore more possibilities that technology has in protecting nature, Huawei will work with the IUCN on the Tech4Nature program. The program will select typical forests and marine ecosystems to apply innovative digital technology solutions in conservation, and provide knowledge, technology and resources for more than 300 protected areas worldwide.
At the end of his speech, Kevin Zhang called on more partners to join the TECH4ALL program to jointly promote digital inclusion in new ways so that no one will be left behind in the digital world.
HUAWEI CONNECT 2020 is an annual flagship event hosted by Huawei for the global ICT industry, and is being held in Shanghai from September 23 to 26, 2020. HUAWEI CONNECT is an open platform designed to help our customers and partners navigate these changes, share experience, and work together to create new value. At this year's event, we will explore trends and opportunities in industry digitization; showcase advanced ICT technologies, products, and solutions; give you an insider's look at the fruits of joint innovation; and share best practices in digital transformation. Our ultimate goal is to build an open and sound industry ecosystem that will benefit all stakeholders and create new value for all industries.
For more information, please visit their site.
SAMSUNG ANNOUNCEMENTS
Samsung Wins 48 Awards at IDEA 2020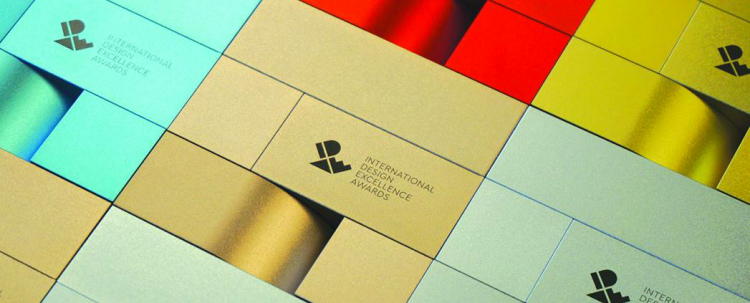 Samsung Electronics recently announced that it has won 48 awards at the world-renowned International Design Excellence Awards (IDEA) 2020, including one Gold, four Silvers, four Bronzes and one Best-in-Show.
The IDEA 2020 awards for Samsung include not only the top design awards for creative, cutting-edge creations, but products spanning across multiple categories, showcasing Samsung's excellence in consumer lifestyle designs with elegant aesthetics, as well as interactive and sustainable designs that reflect social values and broad spectrum of professional expertise.
IDEA, hosted by the Industrial Designers Society of America (IDSA), has been held annually since 1980. Widely viewed as the most influential design awards in North America, IDEA considers design innovation, benefit to user and benefit to society as part of its criteria for selecting its awardees.
BESPOKE Family Hub UX won Gold for delivering user-centric experience and innovation. Based on consumer-driven insight, the UX allows users to share and create photos and recipes through the refrigerator screen. Additionally, connectivity with mobile apps enables consumers to enjoy remote access regardless of their location.
BESPOKE Refrigerator1 won Silver for its customizable modular design which allows users to choose colors, materials and types of the refrigerator fit for individual lifestyles and preferences. BESPOKE Refrigerator has already won a Gold award at International Forum (iF) Design Award 2020.
The IDEA 2020 jury honored Samsung with 'Best-in-Show', a special award for BESPOKE Family Hub UX and BESPOKE Refrigerator, recognizing Samsung's achievements in consumer-centric design excellence.
Samsung's Upcycling Solution for TV Packaging received a Silver award for its customizable packaging box. Samsung adopted upcycling into packaging materials of its lifestyle TVs – The Frame, The Serif and The Sero. The product packaging was designed to encourage consumers to upcycle the boxes and create innovative pieces of small furniture that suit individual needs, such as a cat tower or a TV stand. The packaging won 2020 CES Innovation Awards for its innovative concept, contribution to environmental protection and raising of awareness for recycling and upcycling.
In addition, Q950TS, a QLED 8K TV maximizing screen immersion with Infinity Screen, and The Serif Visual Identity System, which illustrates sophisticated visual strategies targeting the millennial generation, also won Silver awards.
The following received Bronze awards: Galaxy Fold, a foldable smartphone that offers new experience; Infinite Line™ Oven1, a built-in kitchen that delivers sleek premium design; The Sero Visual Identity System that demonstrates bold and intense graphic with new brand visual strategies targeting the millennial generation; and Inclusive IoT, an advanced design concept utilizing AI Sound Recognition for helping people with hearing loss.
The IDEA 2020 Ceremony was held virtually on September 16. The International Design Conference is also being held virtually for two days from September 17 to 18. Felix Heck, vice president and the head of Samsung Design Europe, is scheduled to give a presentation titled 'Design for Resonance' at the event.
Awards in Detail at 'IDEA 2020':
Gold(1)

BESPOKE Family Hub UX1

Silver(4)

BESPOKE Refrigerator1

Upcycling Solution for TV Packaging

Q950TS∙QLED 8K TV

The Serif VIS (Visual Identity System)

Bronze(4)

Galaxy Fold

Infinite Line™ Oven1

The Sero VIS (Visual Identity System)

Inclusive IoT




LENOVO ANNOUNCEMENTS
Lenovo Named as Best Employer in Asia
Lenovo (HKSE: 992) (ADR: LNVGY), has been named one of the Best Companies to Work for in Asia 2020 by HR Asia, Asia's leading human resources publication, for the first time. The award distinguishes Lenovo for the high levels of employee engagement, talent development, workplace culture, as well as HR operational excellence that it practices across its Central Asia Pacific region.
HR Asia's Best Companies to Work for in Asia is the only award judged by employees based on its proprietary Total Engagement Assessment Model (TEAM) – a robust and scalable assessment tool that evaluates organisations' HR practices, working environment, and job satisfaction.
From a pool of highly qualified nominees, Lenovo was selected due to its strong people-first approach, ranging from its workplace policies and practices that define the 'We Are Lenovo' culture; excellent employee benefits programme for education, healthcare and personal wellbeing; employee engagement activities that build a culture of trust through volunteerism; talent development that identifies future leaders through its High Potential Talent Programme.


SHOPEE ANNOUNCEMENTS
Shopee and Visa sign five-year strategic partnership to unlock new growth opportunities for Southeast Asia's digital economy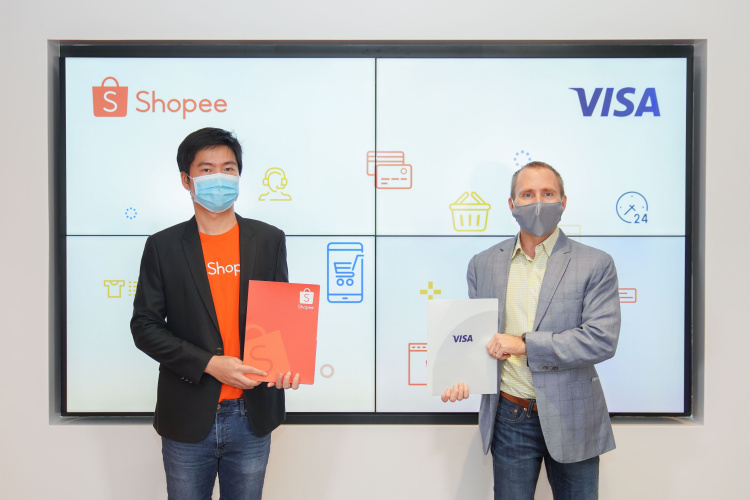 Shopee and Visa, recently announced a five-year regional strategic partnership that will encourage greater participation in Southeast Asia's digital economy, a key component of accelerating the region's overall economic growth. Shopee users will also benefit by being able to pay with an ease of mind using Visa and enjoy additional promotions and rewards. This partnership is part of Shopee's mission to better the lives of individuals and businesses through technology, which increasingly includes digital payments.
As part of the regional agreement, Shopee and Visa will partner to:
Incentivise MSMEs to digitalise their business on Shopee and adopt digital payments through Visa

Provide MSMEs with marketing and campaign support to drive awareness, traffic and sales to online stores

Launch co-branded credit cards in collaboration with local banks

Offer fast, easy and secure Visa payments to all Shopee users

Create unique experiences for Shopee users through Visa's exclusive sponsorship platforms
Shopee will be able to provide shoppers and merchants with greater value, convenience and security through Visa, making it easier to do business and increase sales. Visa will tap on Shopee's extensive user base to expand its presence with Southeast Asia MSMEs and online shoppers.
Over the next few months, Shopee and Visa will also launch co-branded credit cards across selected markets in partnership with local banks. It will offer shoppers integrated and seamless rewards and allow Visa to reach more local consumers. In Malaysia, the Maybank Shopee Credit Card was launched in June 2020 and was well received by Malaysians with overwhelming response in the first few days of launch.
The partnership will also see Shopee deepen its relationship with CyberSource, Visa's full-service payment management platform, to support transaction processing and fraud detection and ensure a smooth and frictionless online shopping experience.
Southeast Asia is on track to becoming the fourth-largest economy by 2030, with an increasing percentage of GDP driven by the digital economy. The Southeast Asia internet economy is expected to reach $300 billion by 2025 with e-commerce being the biggest sector and driver of growth. The Southeast Asian e-commerce market is estimated to be worth $150 billion by 2025, up from $38 billion in 2018 .
An increasingly tech-savvy population, rising middle class and the accelerated shift towards online services will further fuel the e-commerce industry. In 2015, 49 million people bought or sold items online, and by 2019, that number tripled to 150 million. With more than 70% of the region's adult population being unbanked or underbanked , adopting digital payments will enable them to participate in the digital economy.
As the market leader, Shopee will continue to leverage its key strengths to help buyers, sellers and brand partners make buying and selling online accessible for all. Shopee has experienced strong growth in Q1 2020. According to App Annie, in Southeast Asia and Taiwan, Shopee emerged as the top in the Shopping category by average monthly active users and downloads, and also the total time spent in-app on Android.
TIKTOK ANNOUNCEMENTS
5 Unique Local and Global Campaigns You Didn't Know Started on TikTok
Over the last few years, TikTok has grown from being just an entertainment platform, evolving into an impactful content hub with a wide range of informative content from education, arts, food, travel, beauty and more. As a platform that inspires creativity and brings joy to a worldwide audience, there is so much more to TikTok than meets the eye!
The recent and ongoing #ItStartsOnTikTok campaign encourages all Malaysian creators to share their TikTok journey with the community and how it changed their lives. However, what many don't realize is that TikTok has been quietly going about their business on providing a seamless and uniquely diverse experience to its global community. These vibrant and inclusive campaigns have made an impact by empowering communities and celebrating diversity on the platform.
These five unique and impactful campaigns that started on TikTok shaped a whole new way for Malaysians to create content, one that is beyond just singing, dancing and lip-syncing:
#TikTokGuru ~ TikTok understands the importance of planting the seeds of knowledge, made even more attractive through fun and exciting ways, which is why it launched the #TikTokGuru campaign. Being a haven for creative expression, this exclusively TikTok campaign empowers Malaysian content creators with many innovative ways to learn new things and impart their own unique knowledge, transcending boundaries to create a diverse content hub for eager learners spanning across generations.
#ThinkB4YouDo ~ If there's one thing that TikTok takes no compromises on, it's the Trust and Safety of its global community. A large part of this commitment is to ensure that cyberbullying and other harmful content are kept at an arm's length from the platform. The recent #ThinkB4YouDo campaign is a unique TikTok initiative that encourages all Malaysian users to take a step back and think before they conduct any dangerous or regretful acts on TikTok.

This campaign is a long line of carefully calculated measures and initiatives the platform has taken to ensure that the millions of users on the platform feel safe and comfortable within the community. For example, in 2019, TikTok launched the #BetterMeBetterInternet campaign for Safer Internet Day as part of their commitment to provide a safe space for their users. These initiatives for digital wellbeing are aimed to empower Malaysians of all generations to be positive contributors to their community, both on TikTok and in the real world. TikTok also has a robust moderation team guided by a comprehensive Safety Centre and strict Community Guidelines, TikTok users can rest assured that their digital wellbeing is in good hands.
#SafeHands ~ When the Movement Control Order (MCO) was announced back in March, TikTok recognized the immediate need to educate their users and raise awareness on the dangers of the Covid-19 pandemic. One of the important steps to keeping ourselves safe was by keeping clean and maintaining a high-level of hygiene.

With this in mind, TikTok partnered with the World Health Organization for the #SafeHands initiative. This campaign aimed to empower all TikTok users with pertinent information on the importance of good hand hygiene. As a result, the wider TikTok community came together to create videos, ensuring all users to increase their general cleanliness and prevent germs to the best of their abilities in the name of responsible social practice.
#SaveOurOceans ~ A healthy planet means a healthier you. TikTok understands this and undertook several initiatives to look out for the health of our planet and Mother Earth's numerous inhabitants. One such campaign was #SaveOurOceans. This 2019 campaign saw TikTok collaborate with Conservation International to focus on the critical role of our world's oceans and why it is crucial for us to take care of our oceans for the future generations to come.

Meaningful challenges like #SaveOurOceans managed to gamify the charity experience, where TikTok donated RM8 to Conservation International with every video that was uploaded with the hashtag. In turn, this empowered users to capture the moments that matter through creating, sharing, and taking part in significant campaigns while supporting a worthy cause. TikTok users were playing their part to save the world, one video at a time!
#ExperiencePenang ~ Last but not least, TikTok works hand in hand with local governments and agencies to complement each other's strengths through meaningful campaigns. One such partnership was with Penang Global Tourism which took TikTok users on a journey around the most popular destinations in the Pearl of the Orient to #ExperiencePenang from the palm of their hand! This 2019 partnership marked the launch of the #TikTokTravel initiative to encourage TikTok creators to capture their favorite travel moments on the platform. #ExperiencePenang showcased every aspect of Penang's amazing culture, heritage, arts, food, and natural surroundings.

Users took their creativity to the next level, inspired with new ways to bring their special travel moments with their friends and family to life with #ExperiencePenang and #TikTokTravel. This allowed many others to experience one of the world's breath-taking sceneries and inspirational cultural heritage - all on mobile. TikTok recognizes and encourages creation of content in every way, and you can check out major highlights on TikTok in the past year here. Now that you've had a peek at some of these amazing and noteworthy campaigns that have started on TikTok, what are you waiting for? Get on TikTok now to share your very own journey with the community of like-minded individuals on how TikTok has changed your life.
MISC ANNOUNCEMENTS
Revenue Monster partners with GrabExpress
Revenue Monster - a Malaysian financial technology company focused on pioneering business digitisation has collaborated with home-grown on-demand delivery service, GrabExpress to empower thousands of local SMEs with enhanced last-mile delivery solutions.
The partnership will see Revenue Monster incorporate GrabExpress into their all-in-one online store solution, à la carte as a new delivery solution. This will now enable merchants using the Revenue Monster's à la carte service for selling their food items or other goods digitally to utilise GrabExpress for fast, safe and reliable delivery to customers.
Through its ability to develop on the fly digital stores and menu interfaces, à la carte empowers brick and mortar stores to digitalise and go online to tap into a wide array of operations options from dine-in, drive through, pick-up and delivery. In line with COVID-19 requirements, à la carte also facilitates check-in processes. It also streamlines payments acceptance by incorporating 15 payment methods - including all major e-wallets as well as debit and credit cards, into its platform.
Through à la carte and the unique URL generation it offers, businesses can utilise the feature to independently tap into a wider online consumer base via social media marketing on Facebook, Instagram, WhatsApp and more.
Businesses looking to leverage on this immense potential can enjoy à la carte now for free with zero subscription fees or handling fees.
While à la carte already offers Mr. Speedy as a delivery service option, now businesses and customers in Klang Valley, Penang, Johor Bahru and Kota Kinabalu can also utilise GrabExpress as a delivery option. This list of cities is set to expand as the GrabExpress service gradually rolls out across the nation.
Introduced in 2018, GrabExpress is an on-demand delivery service that helps you to send items such as documents, parcels, and gifts to your business partners, family and friends.During the movement control period, GrabExpress onboarded cars to also support thousands of home-based food businesses to continue earning and serving their customers nationwide, especially during the Ramadan and Hari Raya festivities.
Revenue Monster's services include its all-in-one management tool, unified payment solutions – which consolidates acceptance of payments such as e-Wallets and VISA/Master credit cards using a single payment acceptance tool, e-invoices, loyalty and voucher platforms, social media management tools and business security solutions.
Visit their site to empower your business digitalisation through Revenue Monster.
More demand expected for Astro Ultra Box with new 4K UHD VOD feature
Customers on the Astro Ultra Box with Broadband can now enjoy a better viewing experience of Video On Demand (VOD) in 4K UHD. Stream blockbuster hits such as; Trolls World Tour, Gemini Man, Charlie's Angel(s) and Rocketman, binge popular TV series; Curi-curi Cinta, Sweet Dreams and documentaries; Wok The World: Rice Unearthed, The Great Shukonin and more, anytime in 4K UHD on Astro. The new Ultra Box offers many amazing features such as pause, rewind and fast-forward videos uninterrupted for an enhanced viewing experience.
Press the "Home" on your Astro remote and explore 4K UHD video on demand on "Catch-Up", "Movies" or "Boxsets" that are part of your subscription at no additional cost. For easy discoverability, a dedicated 4K UHD VOD rail will also be made available on the screen. Customers can also rent additional 4K UHD VOD movies from "Store" for as low as RM9* for 48 hours while Astro Best and First movies are RM12* and RM17* respectively.
The Astro Ultra Box is well received with over 100,000 boxes installed, up 60% over 3 months, and is expected to grow further with more On Demand content in 4K UHD. With access to over 50,000 On Demand titles, customers have streamed 77 million On Demand videos in the first half of the year, more than double over the same period last year. Average weekly time spent increased by 21% year on year to 561 minutes as customers discover more 4K UHD content.
The 4K UHD VOD feature on the Ultra Box is best enjoyed with the Astro & Broadband bundle, offering more content with high speed internet for worry free unlimited streaming. Customers with Ultra Box will need to ensure they have a compatible 4K TV with a HDCP 2.2 HDMI to enjoy the 4K UHD content and for optimal viewing experience, internet speed of 30Mbps and above is recommended.
Find our more information about the Ultra Box and its features via 03 7481 8000 or visit their site.
Grab partners with Fave: Connect your GrabPay wallet to Fave and earn both Cashback and Points at over 17,000 Retailers when you pay with the Fave app
The economic downturn and Covid-19 have ushered Malaysians towards a cashless and contactless society. Fave, Southeast Asia's fast-growing fintech platform, is now providing GrabPay as a new payment option in Fave app, enhancing convenience and cashback savings to millions of Fave and Grab users in Malaysia. The number of cashless transactions using GrabPay has quadrupled since January and contactless spending are projected to increase three-fold in Malaysia over the next few years. With rising adoption of cashless transactions among Malaysians, the partnership with GrabPay and Fave looks to continue accelerating mobile wallet adoption.
Fave will add the GrabPay mobile wallet to its platform, enabling Fave customers to spend their GrabPay credits at more than 17,000 F&B outlets and retailers on Fave's network and on Fave deals. Beyond the added convenience, consumers can use GrabPay to get a string of double-dip rewards in the form of grab points, merchant cashback to enjoy more savings on every deal they purchase through Fave. Consumers will be excited to know about the layered opportunity to earn GrabRewards points and FavePay cashback in return.
With savings a key factor for most Malaysians, Fave is delighted to bring Malaysians more value and payment options that will help them save up to 80% at their favourite restaurants, cafés, spas, salons, gyms and retail stores, such as Nam Heong Ipoh, A&W, SOGO, Puma, Xixili, Focus Point among others. The accelerated move to a new cashless paradigm with GrabPay will help Malaysians embrace a digital lifestyle and cultivate a more seamless transition towards cashless payments.
In the long term, Fave plans to bring more digital payment partners onboard to enable their customers to receive cashback rewards from their favourite Malaysian merchants. The company also aims to allow more merchants to set up their loyalty programmes by accepting digital payments from various banks and e-wallets.
Here's how you can link GrabPay to Fave:
Scan FavePay QR code

At the payment page, select "Pay with" to choose payment method

A pop-up will appear. Choose "GrabPay" and click proceed to link the account.

Once linked, you'll be able to use GrabPay Credits as your form of payment.
For more information check out their site.
vivo Malaysia Collaborates with Celcom Axiata Berhad to Launch First Joint Concept Store, Celcom Partner Lite in Paka Terengganu
vivo Malaysia recently collaborated with Celcom to launch their first joint concept store, Celcom Partner Lite in Paka Terengganu. Customers are entitled to receive an exclusive freebie for purchasing any vivo smartphones during their launch period, starting from 1st October until 10th October.
Kaspersky: Working from Home Dilemma: Over 4-in-10 in SEA find it hard to "switch-off" after work
Do you feel that your workload is heavier now that you're working from home? Do you find it challenging to balance your professional life and personal life because of the current remote work set-up? Kaspersky's fresh research reveals you are not alone.
The latest study titled "More connected than ever before: how we build our digital comfort zones" found out that 46% of respondents from Southeast Asia (SEA) find it harder to switch off after work than when they had to travel to their physical offices. This is four notches higher than the global result of 42%. A majority of them (62%) also disclosed their unease towards the increasing amount of meetings taking place online.
Conducted by the global cybersecurity company among 760 interviewees from SEA last May, the survey also unmasked the worries of remote employees in the time of pandemic where majority of the offices remain closed due to physical restrictions. Amongst these heightened concerns are about their online security. This was triggered by two factors.
First is due to the nature of the confidential work they are conducting from home according to 62% of the interviewees, 13 points higher than the global result with only 49%. The second factor for 57% of the respondents is that their home technology is not as secure as their office's technology which is nine notches higher that the world's view at 48%. These respondents expressed their worry that using their own computers may risk the safety of their work data.
There are bright spots, though, as 62% of the surveyed individuals from SEA professed that working from home has made them more aware of their digital security and 56% noted that their employers have provided strict instructions about protecting confidential work information online.
However, there are still over 4-in-10 who shrug off security and assume that everything is protected and safe. Almost half (42%) also confessed that they share internet connection with other people they live with in shared accommodation and are not sure about the security and safety of their devices as they are not aware on how to securely use the internet.
Kaspersky Adaptive Online Training (KAOT) is a unique solution among security awareness training courses, combining content based on Kaspersky's 20+ years' experience in cybersecurity and advanced learning and development methodology developed by Area9 Lyceum on Rhapsode™, the world's first four-dimensional adaptive learning platform.
Grounded in an innovative adaptive learning methodology, the cognitive-driven approach contributes to a personalized learning experience that takes into account the abilities and needs of each and every learner. You can find out more about this here.
Aspirasi secures win in Malaysia Technology Excellence Award
Aspirasi, a digital financier under Axiata Digital bagged the Fintech award for Financial Services at the recently concluded Malaysia Technology Excellence Awards, presented by Singapore Business Review.
Now in its second year, the awards event recognizes organizations that dare to take risks and grab the reins in developing trailblazing innovations, digital services, reinvented strategies, and technological projects. Awardees were selected according to exceptionality and innovation, success, and impact as well as dynamism.
With micro-financing and micro-insurance solutions provided by Aspirasi, MSMEs can explore various financing opportunities with ease so they can focus on achieving their business potential and growth without financial worries.
When COVID-19 hit Malaysia and the movement control order (MCO) was put into effect, Aspirasi realized that MSME businesses, especially those within the B40 segment were in dire need of financial support. According to the Central Bank of Malaysia , around 40% of MSMEs had the financial runway to only last up to four weeks. Furthermore, 70% of Malaysian MSMEs sourced their financing from family members or personal savings, due to financial barriers such as insufficient collateral and lack of documentation.
Within one week of the COVID-19 lockdown, Aspirasi developed Aspirasi Assist, a 100% fully digital programme that has now become one of the few signature solutions in the market that uses a digital first approach to offer quick and seamless financing support MSMEs during this challenging period.
On March 25, Aspirasi began supporting the Axiata COVID-19 Assistance Program via Aspirasi Assist with micro-financing from RM1,000 to RM 20,000 with favorable terms such as 6 months payment holiday and profit rates from as low as 0.5%. Approved applicants will receive funding within 48 hours and micro-insurance solutions were also added to further protect MSMEs from unforeseen circumstances.
Aspirasi Assist disburses from a 150 million fund with support from the Ministry of Finance, and was initially targeted to help 150,000 MSMEs within the Axiata network such as Boost and Aspirasi merchants and Celcom vendors. However, Aspirasi knew more could be done to ensure any MSME can receive much-needed financing.
On April 10, the team embarked on a mission to revolutionize digital access to finance. Working around the clock across 2 weeks, Aspirasi launched its open market journey for Aspirasi Assist on the first day of Ramadan. By leveraging cutting edge innovation with emerging technologies such as machine learning, AI big data processing and robotic process automation (RPA), any eligible MSME can now just go through a quick 3-minute journey to get fast approval and quick disbursement of funds with 48 hours.
As of end August, Aspirasi Assist has supported almost 3,500 MSMEs with grants of up to RM 12 million in micro-financing, with more than 25,000 micro-businesses having visited and begun their journey on the platform. Aspirasi Assist also achieved almost RM1m in weekly financing and 55% of loans granted. Aspirasi will continue to explore opportunities and collaborations to provide its micro-financing and micro-insurance solutions to support all MSMEs in Malaysia their time of need and those interested can visit their site.
Epson to Start Selling New Sensing Technologies and Launch New Sensing Analysis Technology Business
Seiko Epson Corporation (TSE: 6724, "Epson") will begin external sales of new sensing technologies that combine semiconductor and optical technologies that Epson has nurtured and advanced over many years. The company will also launch a new business that will use motion-sensing analysis technology developed for Epson's M-Tracer golf swing analysis system to provide valuable data about the actions and movements of people and objects in everyday life. Epson will enrich lives and create new customer value through these initiatives, which will capitalize on open innovation.
Epson has long been using its sensing technologies to provide value to users. For example, the company's semiconductor and optical technologies are used in healthcare to monitor an individual's vital signs and provide visual data about the person's daily activity. Meanwhile, position-fix information measurements are used in the running market to support runners by measuring distance and exercise intensity. While developing these technologies, Epson has received many requests from customers to utilize Epson's unique sensing technology and analysis algorithms.
Factors such as the spread of COVID-19 and the arrival of a super-aging society have contributed to a general sense of unease. At the same time, expectations are rising for safer and more secure communities in the future as social infrastructure such as transportation and lifelines are increasingly being connected to the Internet of Things (IoT). In response to societal demands such as these, Epson has decided to begin successively selling its sensing technologies to external customers in order to capitalize on the technologies in a broader range of applications, assist and look after people in their everyday lives, and contribute to the creation of a safer, more secure world.
Epson has a large number of sensing devices that apply Epson-original core sensing technologies. For many years, the company has used sensors to analyze big data and has accumulated a vast amount of data and many algorithms. Epson will broaden the world of smart sensing and accelerate the creation of new applications by building partnerships with collaborating companies and engaging in open innovation projects that focus on Epson's sensing device product families and on algorithm platforms that create new value obtained through the analysis of sensing data. In addition, Epson will continue to develop efficient, compact and precision technologies and create new markets in a diverse and expanding range of applications and in AI and IoT, where new needs are emerging.
Products and services Epson will begin selling
Sensing devices and modules such as global navigation satellite systems (GNSS) and vital sign sensors

Software libraries that optimize sensors for applications in areas such as sports and healthcare

Information sharing service on the results of motion analyses based on Epson's big data
One of the basic policies of a business plan is to accelerate growth by taking maximum advantage of assets and through collaboration and open innovation. Epson will contribute to sustainability by pursuing synergies with in-house resources through collaboration and partnerships and by developing businesses and markets that expand the range of applications.
Check out their site here and here for more details.
Google, MDEC, and MATTA invite travel and tourism businesses to go further with free digital training
The new normal is here to stay and small and medium enterprises (SMEs) especially within the travel and tourism sector are especially affected and find themselves adopting digital and focusing on domestic demand to ensure business sustainability.
To support the recovery of this sector, Google Malaysia, the Malaysia Digital Economy Corporation (MDEC) and the Malaysian Association Of Tour And Travel Agents (MATTA), are announcing a special webinar series under the Mahir Digital Bersama Google initiative to help businesses connect with local consumers online.
With live streamed sessions beginning on September 30th and on October 1st, 7th, 8th and 14th, Malaysian business owners and individuals will be able to sign up for free training and equip themselves with relevant digital knowledge to help kickstart their presence online, and grow their business using various digital tools from this programme.
The sessions will be conducted by trainers from Google and will also feature a sharing session by an SME guest, the founder of a KL Chinatown locale Kwai Chai Hong.
A recently published Google research on travel found 1 in 2 people in APAC are eager, or very eager, to resume travel. However, the region's travel recovery is fragmented, with countries currently in three different phases of recovery: (1) New normal: Government restrictions have eased with signs of sustained travel demand. (2) Transition: Government restrictions on movement; localized travel demand is starting to increase. (3) Early reopening/lockdown: Restricted movements imposed.
The research also uncovered three key learnings for businesses that can help with travel recovery:
Fuel digital interest: Customers crave helpful information online.

Be relevant in COVID: Safety is the new brand, but perception of safety differs by country.

New way of doing business: The need to reignite Meetings, Incentives, Conferences, and Exhibitions (MICE) travel.
Get started with Google Ads ~ Master the essentials of creating and customizing Google Ads campaigns that get your ads in front of customers looking for what you offer.
Business owners interested in joining the Mahir Digital Bersama Google training or learning more about the sessions can do so at their site.
Signify Achieves Carbon Neutrality And Sets Course To Double Its Positive Impact On The Environment And Society
Signify is proud to announce that it has achieved carbon neutrality for all its operations across the world as well as using 100% renewable electricity. While the company progresses towards its remaining commitments for 2020, it will already embark on a new five-year journey in which it will focus on doubling its positive impact on the environment and society.
Signify has reduced its operational emissions by more than 70% since 2010, having shifted to more energy-efficient technologies at its sites, to more sustainable modes of transport and optimized logistics planning, and to less travel in a more sustainable way. It also uses 100% renewable electricity, supported through two power purchase agreements, one in Texas and a second in Poland. The balance of emission reductions is achieved through a carbon offsetting program with projects aimed at benefiting the wellbeing of local communities.
More information on our commitments and updates on our progress can be found on our sustainability pages.
Facebook: Five years of digital transformation in a year will see 83% of Malaysia population be digital by end of 2020
Higher spending power and a heightened preference for contactless transactions will continue to drive the exponential growth of the digital economy, according to Facebook and Bain & Company who released a follow-up to the 2019 study Riding the Digital Wave. The new study titled Digital Consumers of Tomorrow, Here Today looks into the rapid acceleration of the digital economy and how this affects the future of e-commerce in Southeast Asia.
The study surveyed approximately 16,500 digital consumers and gathered insights from interviews with about 20+ CXOs across six Southeast Asian countries, namely, Indonesia, Malaysia, the Philippines, Singapore, Thailand, and Vietnam. Digital consumers surveyed are those who have made an online purchase in at least 2 product categories in the past 3 months.
According to Bain & Company, the growth of digital consumers in Southeast Asia is expected to reach around 310 million by the end of 2020, with millions more expected to join in the coming years. This growth was originally forecasted for 2025 in the 2019 study, indicating a five-year acceleration within 2020 alone. This means that almost 70 percent (about 7 in every 10) of Southeast Asian consumers will go digital by the end of the year and Malaysia has the highest percentage of digital consumers with 83% of its population (15 years old and above), with 48% switching to purchasing mostly online in the past year. The report also found that online retail GMV in Malaysia is expected to double from US $4 billion to approximately US $9 billion by 2025.
Malaysian consumers are not just spending more online as forecasted in 2019, they're also buying into more categories online. Malaysians purchased an average of 5 categories in 2020 compared to 3.8 categories in 2019. With contactless and home-consumption habits expected to continue despite the easing of physical distancing measures, and in line with Facebook and Bain & Co.'s June 2020 research update "Southeast Asia Digital Consumer Trends that Shape the Next Normal", people are also now more receptive to grocery shopping online with 43% of respondents in SEA doing so. In Malaysia, online groceries recorded the highest growth (2.2x) in online retail penetration in 2020 since 2018.
Also, the study shows the immense potential to build brand loyalty and growth as the e-commerce market remains fragmented. In 2020, savvy consumers in Malaysia are shop-hopping across 4.8 online sites before making a purchase decision — a notable increase from an average of 4.2 sites in 2019. Consumers are still searching for better pricing (56 percent) and product quality (34 percent) when browsing across sites. Similarly, an average of 5 in10 respondents said that they changed their most purchased brand in the three months prior to the study, with reliability and value being the top two reasons for doing so.
Discovery commerce and online inspiration remains all-important with 67 percent of Malaysian consumers saying that they still don't know what they want to purchase before they shop online, while 66 percent said they learn about new products and brands via social platforms, with short videos being cited as the top format of choice.
The last decade was about bringing consumers online. Now, with the rapid immigration of digital consumers from offline to online, coupled with the evolution of home-consumption habits, more brands have shifted their business models beyond the "omni-channel" option to meet the consumers where they are. To succeed in an omni-channel space, businesses will need to adapt today's consumer trends as it continues to shape the next normal. Companies will also need to prepare for a fully digital purchasing funnel and develop omni-channel capabilities by partnering or investing to build proprietary assets. With more and more capital available to digital disruptors, large brands can expect to face constant challenges from emerging brands.
On what's to come, the report found that Southeast Asian-based venture capital and private equity funds hit a record of US$8.7 billion in unspent capital as of end-2019. This opens doors for internet and technology disruptors to obtain more funding, grow profitably, and compete on a larger scale in the region. The report suggests that disruption may be more apparent in healthcare, education and online entertainment as it rapidly evolves to adapt to consumer's home-consumption habits such as home-based learning, telemedicine and the sharp increase in preference for online gaming and live-streaming.
For more information, read the full report online at their site.
Special: Galaxy S20 FE - Six Colours and their Captivating Persona Types. Check Them Out!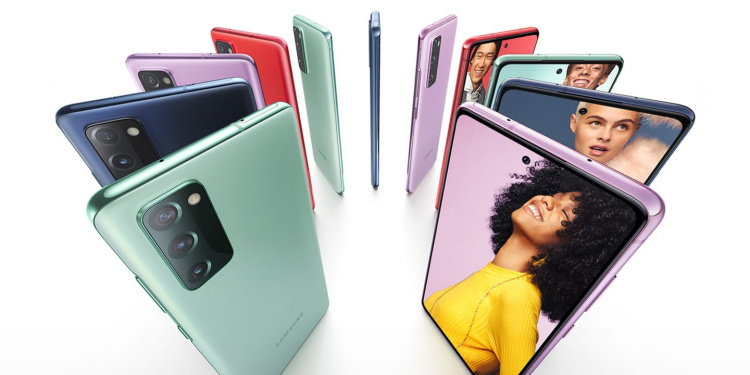 Taken a shine to the newly launched vibrant Galaxy S20 FE? If you have, you've probably already given some thought to what colour you'd like, and maybe even why you'd like that colour. Your favourite colour is said to define a big part of who you are, and can offer an inside look into your own personality and behavioural traits.

The Galaxy S20 FE comes in a selection of six vibrant colours to suit every attitude, look and personality. We've dug deep into the psychology of colours to share how colour choices give an insight into an individual's personality!

Galaxy S20 FE in Cloud Mint ~ You are known for your zen, trustworthiness and thoughtfulness. You will always be there for your loved ones when they need you. You lend an ear, do favours, and never disappoint them.

Galaxy S20 FE in Cloud Lavender ~ As a Lavender lover, you are a sophisticated, caring, and calm person. Conventional norms do not influence you. You are a problem solver, open to options.

Galaxy S20 FE in Cloud Orange ~ Orange is typically seen as a happy colour, often associated with sunshine. If your favourite colour is orange, you are a social person with a vibrant personality, as the color represents optimism, enthusiasm, and creativity.

Galaxy S20 FE in Cloud Red ~ Red is an active colour and a show-stopper. It shows that you're energetic, strong-willed, and passionate; and that you don't mind standing out from the crowd.

Galaxy S20 FE in Cloud Navy ~ Go-getter, confident, and peaceful – that's how most people would describe you. You've got it all. You are open-minded and not afraid to ask for and pursue what you want.

Galaxy S20 FE in Cloud White ~ There is no doubt that white gives off a genuine, pure, and reliable vibe. You are a kind soul and would go out of your way to help even absolute strangers by the street. In addition, you have a refined taste in life and prefer a classy lifestyle.

Express your best self and pre-order from now to 8 October 2020 at RRP RM3,399 (256GB)! Customers who pre-ordered a Galaxy S20 FE 5G were eligible for exclusive gifts worth a total of RM586[2], which include a UV sterilizer with wireless charging, a one-time screen crack protection plan[3], and clear standing cover.

While the preorder period is over, do check it out for yourself at the Samsung Malaysia E-store or Samsung Experience Stores.
Thanks for reading TechNavers and TechNave NewsByters. As always, stay tuned to TechNave.com and if you think your brand or PR should be in our latest issue of TechNave NewsBytes 2020, contact our Editor-in-Chief.