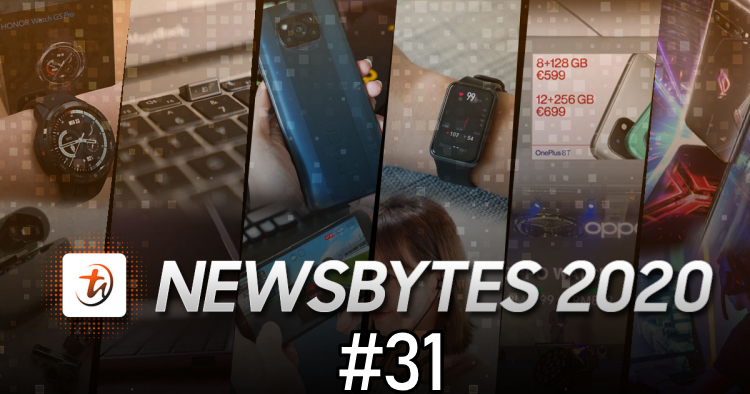 Welcome back TechNavers and NewsByters, in this issue of TechNave NewsBytes 2020 #31, Samsung showcased a number of their feature stories including how they make their cameras, Kickboxing Champion Janosch Nietlispach's morning routine with the Galaxy A51 and how Samsung upgrades Sound Experience for Galaxy smartphone owners.
Also revealing a score of feature stories is Huawei which include Huawei's Ken Hu: 5G will creates new value and growth, China Unicom Beijing Branch and Huawei announce "5G Capital" Innovation Project achievements and Huawei's Ryan Ding: Maximizing Wireless Network Value for a Golden Decade of 5G. In addition, there was also the Huawei Spark Malaysia competition organised by Huawei + MDEC and powered by TM ONE α Edge (Alpha Edge) for tech startups and the Huawei ICT Competition 2019-2020 Global Final has ended.
Xiaomi announced their Q3 2020 result achievements while Maxis prepared a Digital Readiness Index tool to help Malaysian businesses digitalize. A new "Hangar 21" Tech Demo shows off what you can get with AMD RDNA 2 and OPPO came up with our Special: Need to Step Up Your Vlogging Game? Here are 5 Steps From OPPO for this issue.
For our misc announcements:
GrabFood reduces delivery fees and expands food courts

LG Electronics Trio Bonanza starting from 1st December 2020

TIME manages to sustain growth in 2020

UL Benchmarks release new 3DMark features

Kingston partners with CSD in APAC for Face Mask Design Competition and prizes worth up to USD $14,400

realme achievements for 11.11

OnePlus Malaysia does Ultra-Good on 11.11

Lazada Malaysia has a record-breaking 11.11 sale

Xiaomi sold over 40K smartphones in a day during the Lazada and Shopee 11.11 campaign

Intel Executing toward XPU Vision with oneAPI and Intel Server GPU

Digi celebrated Deepavali with 'Villalan' video

You can now download with Astro GO + iQIYI
SAMSUNG ANNOUNCEMENTS
Samsung reveal how they design and make their cameras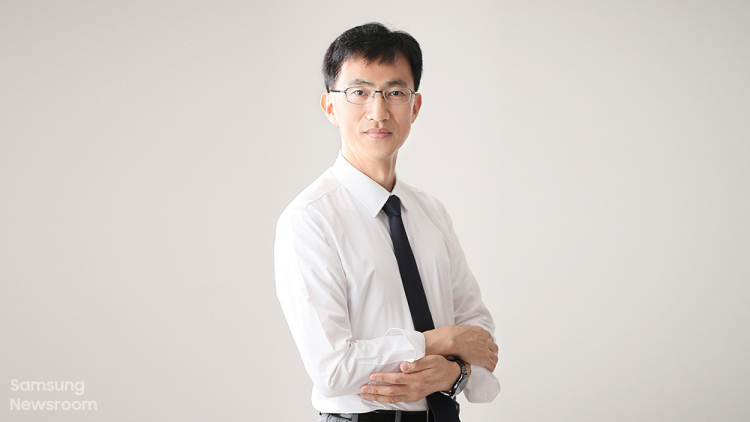 Samsung Newsroom talked with Joshua Sungdae Cho, VP and Head of Visual SW R&D at Samsung Mobile, to discuss Samsung's camera philosophy and legacy of imaging technology. According to him, the driving philosophy behind the features and specs for cameras on Galaxy devices is to satisfy two very different needs.
First, to help general users by democratizing the experience of professional photography, making it easy for them to create high-quality photos and videos with nothing but their smartphone. Secondly, to bring a more customized shooting experience for pros who want to use their Galaxy smartphone as a professional tool. To do that, they focus on three key areas: the best shooting and viewing experience, ease of use, and controllability.
For more information, check out their site.
Watch Kickboxing Champion Janosch Nietlispach's morning routine with the Galaxy A51
For more details, check out the site.
Samsung upgrades Sound Experience for Galaxy smartphone owners
According to Samsung's internal data, over 50 percent of Galaxy users use a personalized ringtone. One UI is designed to make everyday life simpler and bring joy to the everyday experience. Along with visual refinements, the Galaxy Note20, Galaxy Z Fold2, Galaxy Z Flip 5G and Galaxy S20 FE devices now offer an expansive sound palette. The updated sound experience includes ten brand new ringtones performed exclusively for Galaxy by professional classical and jazz musicians from around the world to create a relaxing vibe while giving users more options for personalization and self-expression.
Bringing the new music to life was a process that spanned the globe. For the classical pieces, Samsung invited seasoned musicians from conservatoires in South Korea to participate in the recording. The jazz recording session, meanwhile, brought together a group of award-winning musicians and composers in the U.S. For more information, visit their site.
HUAWEI ANNOUNCEMENTS
Huawei's Ken Hu: 5G will creates new value and growth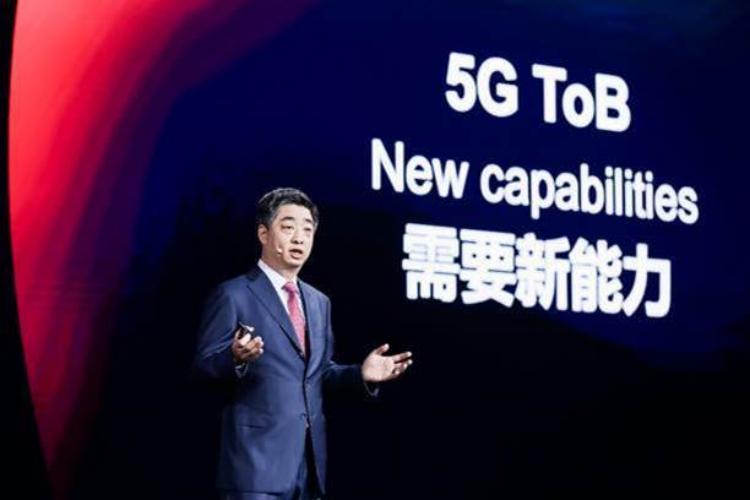 At the recent 11th Annual Mobile Broadband Forum, Huawei's Deputy Chairman Ken Hu spoke with leaders in the telecoms and digital technology sectors about the new value that 5G can bring to different industries around the globe. As 5G is poised to transform the way we live, connect, and work, the telecoms sector is deeply invested in creating more value beyond the consumer market.
Global 5G rollout is progressing quickly. As a leader in this domain, China has already seen over 600,000 base stations deployed in more than 300 cities, supporting more than 160 million 5G connections across the country. 5G services in China now deliver speeds in the hundreds of Mbps, and a wide array of 5G services have already been implemented in more than 20 domestic industries, including healthcare, ports, steel, power grids, mining, and manufacturing.
At the 2020 Global Mobile Broadband Forum, Huawei will share insights into global industry trends and hot topics with carriers, regulators, partners, and media analysts from around the world. They will explore how innovation in ICT technologies such as 5G and AI can be mutually beneficial to industries and society at large. For more information, please visit their site.
China Unicom Beijing Branch and Huawei announce "5G Capital" Innovation Project achievements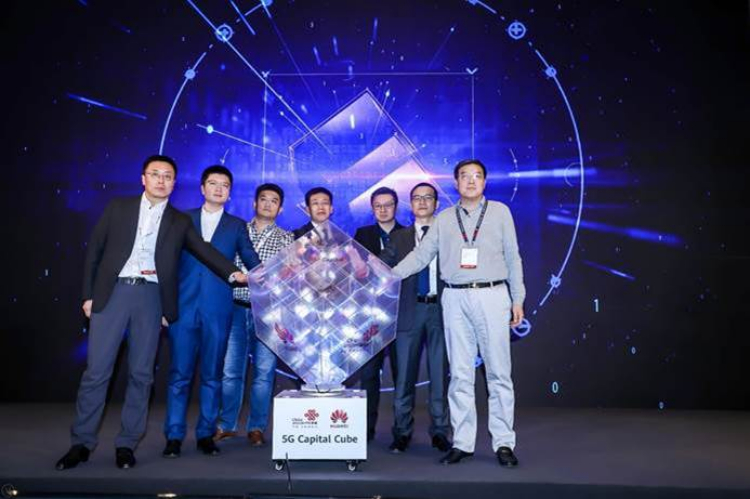 At the China Unicom Beijing Branch and Huawei 5G Capital Press Conference, the two parties announced the achievements of the 5G Capital innovation project with the theme of "Smarter, Together". They also launched "5G Capital Cube" together with industry partners such as Yitong Century, and Tencent Games to build E2E network capabilities and a win-win ecosystem.
In the past six months, China Unicom Beijing and Huawei have built a superior 5G network by implementing the 5G Capital joint innovation project (6 innovative solutions + value monetization of 4 smart services + 2 showcase projects). The two parties also invited partners to engage in the implementation and development of use cases, laying a solid foundation for the 5G industry in Beijing. These actions helped improve the 5G E2E model from applications to terminals, networks, and businesses, transforming Beijing into a global 5G benchmark.
For more details, Please check out their site.
Huawei's Ryan Ding: Maximizing Wireless Network Value for a Golden Decade of 5G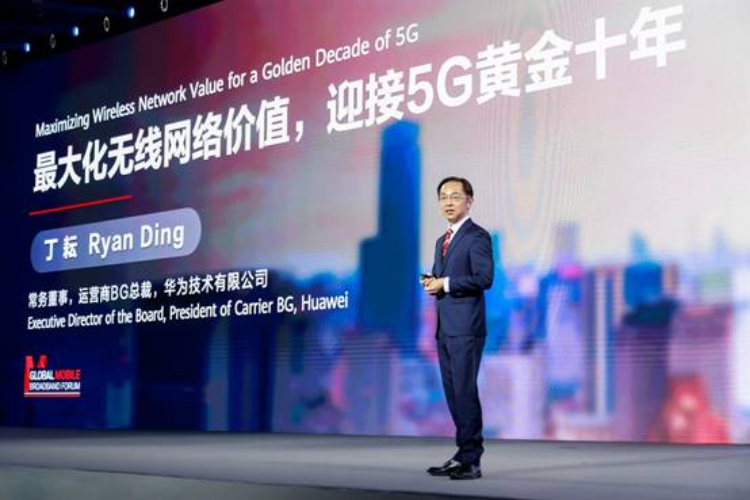 At the 2020 Global Mobile Broadband Forum (MBBF), Huawei's Executive Director and President of the Carrier Business Group Ryan Ding gave his keynote speech "Maximizing Wireless Network Value for a Golden Decade of 5G". Ding said that the coming decade will be a golden age for 5G's progress around the world, and that the whole industry must have faith in 5G, build the best 5G networks, and make the most of them for shared value.
Ding emphasized that developing industrial 5G applications is an industry-wide effort, rather than just carriers' responsibility. Accelerating this development is only possible when telecommunications integrates with other industries. In the recently frozen Release 16, 3GPP added an improved standard for broadcasting services and 5G functions like location and ultra-low air interface latency. Upcoming releases, including Release 17, will address additional industry needs.
At the end of his speech, Ding stated that the next decade will be a golden age for 5G. The whole industry needs to have faith, build the best networks possible for consumers, and nurture new capabilities for industry customers to maximize the value of wireless networks for a golden decade of 5G. For more information, please visit their site.
Huawei Spark Malaysia competition organised by Huawei + MDEC and powered by TM ONE α Edge (Alpha Edge) for tech startups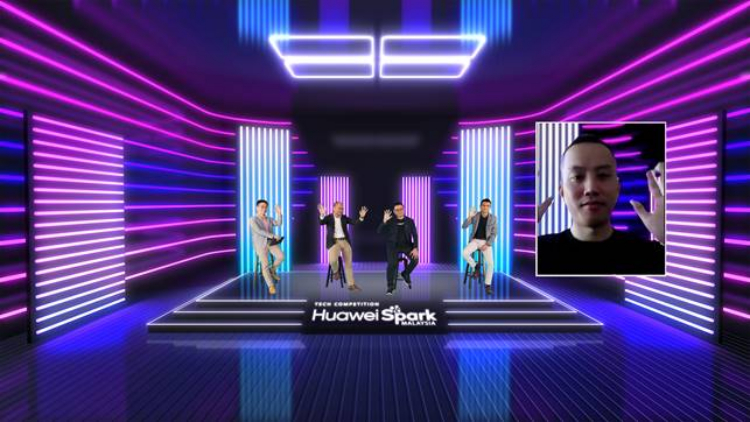 Huawei Technologies (Malaysia) Sdn. Bhd. (Huawei) has brought the Huawei Spark programme to Malaysia – a programme which aims to incubate and accelerate company growth and build an ecosystem for businesses in the Asia Pacific (APAC) region. The programme was launched in collaboration with the Malaysia Digital Economy Corporation's (MDEC) Global Acceleration and Innovation Network programme (GAIN) and powered by TM ONE – the enterprise and public sector business solutions arm of Telekom Malaysia Berhad (TM) – through its α Edge (pronounced as Alpha Edge) Cloud platform.
The competition was launched online followed by a panel discussion featuring experts from Huawei, MDEC and TM ONE on the tech ecosystem in Malaysia. Representatives from Soft Space Sdn Bhd and Hexa Food Sdn Bhd also shared their insights during the panel session. The Huawei Spark programme is a hybrid accelerator programme to support deep tech companies in APAC, with a focus on firms that use 5G, Artificial Intelligence (AI) / Machine Learning & Analytics, Internet of Things (IoT), Edge Computing and Software as a Service (SaaS) applications.
Huawei ICT Competition 2019-2020 Global Final completed
The Global Final of the Huawei ICT Competition 2019–2020 came to a successful conclusion on November 14, at Huawei's Songshan Lake campus in Dongguan. Focusing on the theme of "Connection · Glory · Future", this year's Global Final was held online for the first time due to the ongoing COVID-19 pandemic. Following fierce competition, the final winners are as follows:
The Grand Prize for the Network Track in the Practice Competition went to: Team Algeria, China's Shenzhen Polytechnic Team, Team Indonesia, Team 1 from Malaysia, and Team 3 from Nigeria. The Grand Prize for the Cloud Track in the Practice Competition went to: Team Nigeria, Team Indonesia, Team Brazil, China's Nanjing Vocational University of Industry Technology Team, and Team Egypt. The Grand Prize in the Innovation Competition went to Singapore Polytechnic Team and China's Shanghai Jiao Tong University Team. The Singapore Polytechnic Team also won the TECH4ALL Social Contribution Award.
A total of 109 teams (327 students) from 39 countries and regions successfully made it to the Global Final. At the Innovation Competition, the Singapore Polytechnic Team shared their entry — Forever-Smart glasses, which was designed using NB-IoT technology and intended for people with Alzheimer's. Their innovative and practical design was recognized by all judges and won the TECH4ALL Social Contribution Award. For more information about the Huawei ICT Competition, please visit their site.
XIAOMI ANNOUNCEMENTS
Xiaomi announce Q3 2020 result achievements
Xiaomi Corporation ("Xiaomi" or the "Group"; stock code:1810), an internet company with smartphone and smart hardware connected by an Internet of Things ("IoT") platform at its core, recently announced its unaudited consolidated results for the three months and nine months ended 30 September 2020 ("the Period").
Xiaomi's stellar Q3 2020 performance sets 15 records:
Total revenue was RMB72.2 billion (RM44.9 billion), YoY growth 34.5%

Adjusted net profit was RMB4.1 billion (RM2.5 billion), YoY growth 18.9%

Smartphone revenues was RMB47.6 billion (RM29.6 billion), YoY growth 47.5%

Smartphone shipments were 46.6 million units, YoY growth 45.3%

Overseas markets revenues

Overseas IoT and lifestyle products revenues

Overseas internet services revenues

Overseas MIUI MAU (monthly active users)

Internet services advertising revenues

Global MIUI MAU

Smart TVs and Mi Box MAU

The number of connected IoT devices (excluding smartphones and laptops) on the AIoT platform

The number of users who have five or more devices connected to Xiaomi's AIoT platform (excluding smartphones and laptops)

Mi Home App MAU

AI Assistant MAU
In Q3 2020, Xiaomi's smartphone business grew significantly - both revenue and shipments achieved record high levels - and kept the momentum for growth in both mainland China and in overseas markets. Smartphone revenue amounted to RMB47.6 billion (RM29.6 billion) in the quarter representing an increase of 47.5% YoY while smartphone shipments totaled 46.6 million units, an increase of 45.3% YoY.
For more information about Xiaomi as a company, please visit their site.
MAXIS ANNOUNCEMENTS
Maxis prepares Digital Readiness Index tool to help Malaysian businesses digitalize
Maxis has officially launched the Digital Readiness Index (DRI), which is an online, interactive self-assessment tool that helps companies of all sizes across industries assess their level of digital readiness.
AMD ANNOUNCEMENTS
New "Hangar 21" Tech Demo shows off what you can get with AMD RDNA 2
AMD recently released the AMD RDNA 2 gaming architecture-powered "Hangar 21" Technology demo, showcasing the power of FidelityFX with the next-generation visual technologies enabled by DirectX 12 Ultimate. This demo shows how developers can harness multiple methods to achieve the perfect balance of visual fidelity and performance – rasterization, compute effects, and raytracing together can create the mind-blowing visuals of tomorrow's games. The intelligent combination of different effects, both FidelityFX effects like Ambient Occlusion, Screen Space Reflections, and DXR shadows and reflections, enable a high-fidelity demo at a level of performance that wouldn't be possible with raytracing effects alone.
AMD FidelityFX is available in 35 games today, including in both some of the latest titles such as Little Hope, Flight Simulator, Second Extinction, Serious Sam 4, Tony Hawk's Pro Skater 1 + 2, and F1 2020. In addition, AMD also released a collection of new content on GPUOpen to help developers take full advantage of everything AMD RDNA 2 architecture has to offer. The new release includes three new FidelityFX effects, updates to the developer tools, as well as new tutorials and videos. Learn more at their site.
MISC ANNOUNCEMENTS
GrabFood reduces delivery fees and expands food courts
Since introducing RM2 delivery fees on GrabFood back in June, orders on the platform with delivery fees below RM5 grew by more than 3X in Klang Valley. With a clear growth for cheaper delivery fees from nearby restaurants, Grab is once again introducing lower delivery fees, by subsidizing delivery fees for both customers and delivery riders. This ensures that while customers are able to enjoy lower delivery fees, delivery-partners' income will not be affected. Delivery fees nationwide for customers favourite eats will now be as low as 50 cents for selected restaurants less than 1.5 km away.
Following the success of the first Food Court initiative, 'Food Courts by GrabFood' is expanding to more locations nationwide which will see over 100 food courts and close to 900 hawker vendors across the country adopting the 'mix & match' feature by the end of the year. The feature which was introduced earlier this year allows users to order from multiple stalls within a food court and only pay one delivery fee. This will give these vendors the avenue to maintain their operations despite having a loss in dine in customers. In tandem, this also allows users to support local and traditional eateries affordably while still practicing social distancing.
LG Electronics Trio Bonanza starting from 1st December 2020
From 1st until 31st December, LG invites all Malaysians to celebrate the year-end with innovative premium products that bring consumers a new level of experience at home. LG Electronics Malaysia (LG) is giving Malaysians a reason to kick-off the year-end celebrations on a positive note with its LG Trio Bonanza Y.E.S (Year-End Sale), which includes discounts up to 40 percent and cash rebates worth up to RM1,000 across all LG authorised dealers nationwide, on both offline and online stores.
Not only that, LG Trio Bonanza Y.E.S offers consumers an additional rebate up to RM500 with its Mix & Match option and also a lucky draw, where consumers stand a chance to win LG products worth up to RM56,000!
TIME manages to sustain growth in 2020
TIME dotCom Berhad ("TIME" or "the Group") recently announced its financial results for the nine-month period ended 30 September 2020 (9M 2020) with a consolidated Group revenue of RM908.3 million, an 11% increase over the same period of the preceding year owing to increased revenue growth across all core product and customer groups.
The Group also posted a consolidated profit before tax of RM313.8 million for the current 9M period under review, which is RM65.6 million higher than the consolidated profit before tax recorded in 9M 2019 of RM248.2 million. This was driven by higher overall revenue growth, lower interest expense and a higher share of profit from associates.
The remainder of 2020 will remain challenging as the economy continues to face uncertainties arising from the COVID-19 pandemic. While impact on the Group's business has been relatively modest, the Group will continue to monitor for any changes or developments and stay prepared to take any pro-active measures in order to continue protecting and safeguarding its employees, while minimising any potential disruptions to its business.
UL Benchmarks release new 3DMark features
3DMark recently added a new design for the benchmark results screen. You can now see how your 3DMark score compares with results from other systems with the same components and see the frame rates you can expect in a selection of popular games.
3DMark now shows you how your benchmark score compares with results from other systems with the same components. This makes it easy to see if your PC is performing correctly. The peaks in the chart show the most common scores. The green line shows your score. The blue, dotted line shows the average score for your combination of components.
If your score is close to the average, it means your PC is working as it should. A score well below the average could indicate a hardware or configuration problem. The best score gives you an idea of the overclocking potential of your setup. From now until December 1, 3DMark Advanced Edition is 85% off, only $4.49 (USD), from Steam and the UL Benchmarks website.
Kingston partners with CSD in APAC for Face Mask Design Competition and prizes worth up to USD $14,400
Kingston Technology recently announced a creative alliance with CSD, a leading brand of face masks, to kick start a one of a kind initiative, the Kingston x CSD APAC Mask Design Competition, centered around the theme of 'There's Strength in Memory.' The winners of the competition stand a chance to win exciting prizes worth up to USD $14,400.
The artwork submitted by the participants will be judged based on two criteria. First, 3 Colors Creativity, which emphasizes creative interpretation of the theme and quality of artistic composition allowing up to three colors. Second, Unlimited Colors, which underscores the use of colors and overall impression of the art as well as allows color gradients.
Submission of artworks/design will be from November 24, 2020 - December 24, 2020 while the announcement of results is on February 9, 2021. The competition is open to residents in APAC such as Taiwan, India, Japan, Australia, New Zealand, Thailand, Malaysia, Vietnam, Philippines, Indonesia, Singapore and Hong Kong. For more details please refer to their site.
realme achievements for 11.11
realme Malaysia's latest product line 'realme by narzo' has achieved its first amazing result on Lazada's 11.11 Biggest One-day Sale. The latest realme narzo 20 with the mission of "Entertainment for You" was ranked as No. 1 Best-selling New Smartphone in Lazada 2020 (1 Jan - 11 Nov 2020) and The Best-selling Smartphone Series in Lazada 2020 (1 Jan - 11 Nov 2020).
realme Malaysia also broke their record with Lazada by having its smartphone sales growth up to 115% as compared to the previous Lazada 11.11.2019 Sale's Day. The total unit of realme smartphones sold yesterday has also led them to be the Top 4 Best-Selling Smartphone Brand on Lazada 11.11.
OnePlus Malaysia does Ultra-Good on 11.11
OnePlus Malaysia achieved an ultra-good result as 250 sets of its OnePlus Pop-up Bundle were sold out in just two minutes from 11th November, 12am to 2am. The OnePlus Pop-up Bundle came with OnePlus 8T in Aquamarine Green (12GB + 256GB), OnePlus 8T Quantum Bumper Case and OnePlus Buds (White).
For more updates and details on products' availability, stay tuned to the official OnePlus Malaysia site.
Lazada Malaysia has a record-breaking 11.11 sale
Lazada Malaysia recently achieved a record-breaking performance during their 11.11 Biggest One-Day Sale, smashing its 2019 sales figures. Lazada's branded destination LazMall enjoyed unprecedented popularity among Malaysian consumers this 11.11. Lancôme, Xiaomi Global and OnePlus Flagship Store all recorded one-day sales of over RM 1 million to join the Lazada's Millionaires Brand Club. Mobiles & Tablets was the number one selling category, with Samsung, Xiaomi, Huawei, Oppo and Apple showcasing stellar sales performances as the Top 5 brands in the said category.
As part of its 'Shoppertainment' push, the iconic Lazada Super Show and newly created Chief Discount Officer Show (CDO Show) continued to win high engagement, with over 10 million viewers across all platforms. The CDO Show had 240,000 user engagements and sold more than 13,000 items in less than 2 hours.
Lazada's logistics capabilities was critical to the campaign and its LazMall Guaranteed Delivery service stepped up to new level during the nation's biggest one-day sale. Our logistics arm made 100% successful same-day deliveries direct from Lazada's warehouse to shopper's homes, delivering a premium quality shopping experience with 50,000 LazMall orders delivered within 24 hours the following day.
Xiaomi sold over 40K smartphones in a day during the Lazada and Shopee 11.11 campaign
Xiaomi recently announced that it has performed exceptionally well in Malaysia and the Southeast Asian region on e-commerce platforms Lazada and Shopee during the 11.11 campaign. Xiaomi has recorded a combined total of over 40,000 smartphone units sold in a day in Malaysia.
The 11.11 campaign has set new records for Xiaomi smartphones with Redmi 9A as the top-selling Xiaomi smartphone model on Lazada with over 9,000 units sold. The recently launched Mi 10T Pro by Xiaomi has continued to gain its popularity as it was sold out within the day.
In addition, Xiaomi has also topped the list as the best-selling mobile brand on both Lazada and Shopee in Southeast Asia, marking significant achievements for the world's third-largest smartphone brand.
Intel Executing toward XPU Vision with oneAPI and Intel Server GPU
Intel recently announced key milestones in its multiyear journey to deliver a mix of architectures with a unified software experience. The company announced the gold release of Intel® oneAPI toolkits coming in December, and new capabilities in its software stack as part of the Intel's combined hardware and software design approach. Intel also debuted its first discrete graphics processing unit (GPU) for the data center, Intel® Server GPU, based on the Xe-LP microarchitecture and designed specifically for high-density, low-latency Android cloud gaming and media streaming.
Intel announced that the gold release of Intel oneAPI toolkits will be shipping in December, available for free, locally and in the Intel® DevCloud, along with commercial versions that include worldwide support from Intel technical consulting engineers. Intel will immediately transition Intel® Parallel Studio XE and Intel® System Studio tool suites to its oneAPI products.
Digi celebrated Deepavali with 'Villalan' video
Digi Telecommunications Sdn Bhd (Digi) is celebrating this Deepavali with an inspiring message to all Malaysians through the video 'Villalan' or Archer, that was inspired by the true story of paralympic S. Suresh, Malaysia's first world champion in para-archery.
Digi is also continuing to champion everyday Malaysians who have gone above and beyond to have touched lives and made a difference in their respective communities through the annual Unsung Heroes or "Saathanai Hero-kkal" campaign. Malaysians are encouraged to nominate the unsung heroes in their life for the chance to have their stories featured on RAAGA's Kalakkal Kaalai segment.
The full "Villalan" video can be viewed at Digi's Official YouTube page at their site.
You can now download with Astro GO + iQIYI
Astro customers can now download their favourite shows on the Astro GO app to watch offline anywhere. The download function is available for iOS, Android and Huawei devices. The software update for the new download function will be rolled out in batches to users. More than 85% of all content on the app can be downloaded and enjoyed offline by Astro GO users.
To download a show to watch offline, just search for the content and then click on the "Download" button. Users will also be able to choose the download quality (Higher, Standard and Lower) for all content. There will be no limits on the number of downloaded content, and customers can choose to download the same shows as many times as they wish.
Users can find all downloaded content by clicking the "My Library" tab on the Astro GO app. All downloaded movies will be retained on the device for two days while each TV series episode will be retained for seven days. Expired content will be automatically deleted from the app, freeing up device storage for more new downloads.
In related news, Astro customers will be able to enjoy exclusive content deals on the iQIYI app, the leading Asian over-the-top (OTT) video streaming service. This is possible due Astro's strategic partnership with iQIYI, to bring more exclusive and exciting popular dramas, variety shows, and movies to Malaysian fans.
Customers can add the iQIYI VIP membership to their monthly Astro bill to enjoy the best exclusive deal at only RM6.90 per month (retail price RM8.90). The VIP membership allows customers to enjoy a better viewing experience with exclusive features, such as concurrent viewing on multiple screens, advance viewing of episodes and ad-free viewing.
Special: Need to Step Up Your Vlogging Game? Here are 5 Steps From OPPO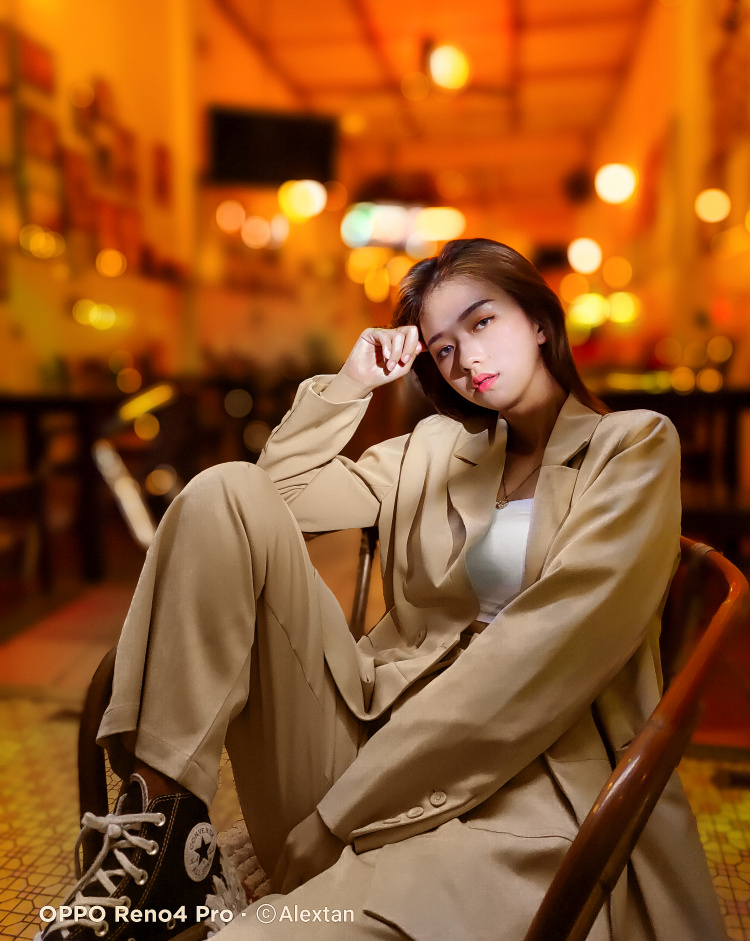 Our smartphones have become an essential part of life, especially with fleeting moments investing in a good camera is necessity. A full proof camera that assist your creativity is all you need to help you shoot awesome videos, the camera experts at OPPO have come up with five easy tips to make your vlogs look on fleek all day, every day.
Step 1 : Add an artistic touch

Curious on how movie scenes are captured so perfectly like it was just meant to be ?

Apart from the years spent honing their craft, the tools and software that filmmakers have at their disposal is key in enabling them to create those iconic scenes that we get to know and love. The technique of isolating color has been employed by filmmakers to highlight the plot or relay hidden messages, or just make a character stand out against a crowd.

With AI Color Portrait and Monochrome Video Mode on the OPPO Reno4 series, you can now do the same with your smartphone and no edits required! Plus point? We think so. Simply bring your subject into focus when in AI Color Portrait Mode or select colors like red, green, blue while recording in Monochrome Video Mode to make your subject pop!

Protip: For AI Color Portrait - Observe the colors around you to ensure that they differ from the colors on your subject for the best results. The best outcome is if the subject has a mixtured of bright vibrant colours.

Step 2: Slow down time for dramatic shots

As the saying goes, time flies when you're having fun. However, the OPPO Reno4 series enables you to capture those fun moments and slow it down for you to enjoy every detail of it!

Packed with an AI-powered slow-motion video recording feature, the OPPO Reno4 series unlocks new possibilities for content creation. Capture the finer details - the beauty of a raindrop as it hits the ground or the turn of a Formula1 racer as it whizzes by the track in our 960fps AI Slow-motion mode.

Tracking fast objects isn't easy, but don't worry as the Reno4 series' slow-motion capture feature has you covered. While recording the focus will automatically lock on the moving object, reducing the margin for error while filming.

The 960fps AI Slow-motion feature also automatically recognizes motion, so once you switch this feature on, it can automatically detect that dramatic moment and slow it down!

Protip:

Timing is key when capturing objects that move fast. Hence, run some tests before filming the actual footage. Practice tracking and panning in the direction the object is moving towards - this will help keep the object you're filming focused in the center of your screen to produce jaw-dropping shots!

Step 3 :Capture extreme footages without a gimbal

In an action film, car chases and fight sequences are key elements that provide an immersive experience. But owning a professional gimbal is not for everybody, especially those who are exploring videography.

This is where the OPPO Reno4 series Ultra Steady Video 3.0 Mode will come in handy for all you aspiring action directors. Powered by its in-built electronic image stabilization (EIS) technologies, the Reno4 series can accurately sense and reduce any shake from your hands, allowing you to capture adrenaline-pumping action with ease.

Vloggers and live-streamers will also appreciate this feature that is available on the front-facing camera. You can now share the energy and adrenaline rush you are experiencing with your fans without the blur in your vlogs or videos!

Protip:

Recording your off-road activities or an intense extreme sports session? Switch your frame rate to 60fps and turn on Ultra Steady Video Pro for buttery smooth videos!

Step 4 : Are you Afraid of the Dark ? Don't be!

Every photographer, amateur or pro, will tell you that lighting is key to recording outstanding photos. This comes as a no-brainer, but there are still ways for you to capture stunning images even during the night.

Many of us struggle with taking selfies and wefies at night as it tends to result in underexposed and grainy photos. Fret not now, as the Reno4 series' Ultra Dark Mode and Ultra Night Selfie Mode helps make your shots bright, even in extreme low light environments. To bring your night photography up a notch, OPPO has also introduced its new Night Flare Portrait Mode which adds a bokeh effect against a vivid background to produce eye-catching results!

Protip:

Select a location that has a busy street or the city lights as the backdrop to achieve the best shots with Night Flare Mode. Alternatively, you can use candles, sparklers or fairy lights to achieve similar effects.

Step 5 : Produce your own video at ease with Soloop

Everyone knows that the key to creating an outstanding video is adding the right sound and visual effects — but it can be a pain to send all your videos to your desktop, look for the right video editing program, and fiddle with a mountain of settings just to make your vlog on point.

These pains disappear with the OPPO Reno4 series! Not only do they come with a great set of cameras to capture sharp footage — they also sport processors powerful enough to help you edit your videos on the go! Just add your videos to the Soloop Smart Video Editor app to put on the finishing touches in a jiffy. Developed independently by OPPO's ColorOS team, Soloop turns your footage into a professional looking vlog by adding music, filters, subtitles, captions and transitions — perfect for making your videos go viral on TikTok or YouTube.

Soloop can even help sort your footage and apply all these professional effects automagically! The app does all the work for you by intelligently picking the most exciting clips from your footage, enhancing it with music and editing them to match the beat of the track perfectly. With a multitude of themes and smart templates on board, there's no lack of ways to express your creativity through editing.

Protip:

If you're intending to view your masterpiece on a TV, make sure to select the right aspect ratio number, located at the top of Soloop's interface! 16:9 and 4:3 works best for big screens like monitors, while 3:4 and 9:16 will make your videos look great on a phone. There's also a 1:1 aspect ratio that's perfect for Instagram and Facebook!

These five simple and easy tips are a great way to up your game on TikTok, Instagram or YouTube. Ready to get hands on? Try these tips out on the OPPO Reno4 and the OPPO Reno4 Pro today. The in-built cameras, photography or videography software, and high quality display make the OPPO Reno4 series your perfect content creation companion!
For more information on the OPPO products, kindly refer to their site.
Thanks for reading TechNavers and TechNave NewsByters. As always, stay tuned to TechNave.com and if you think your brand or PR should be in our latest issue of TechNave NewsBytes 2020, contact our Editor-in-Chief.