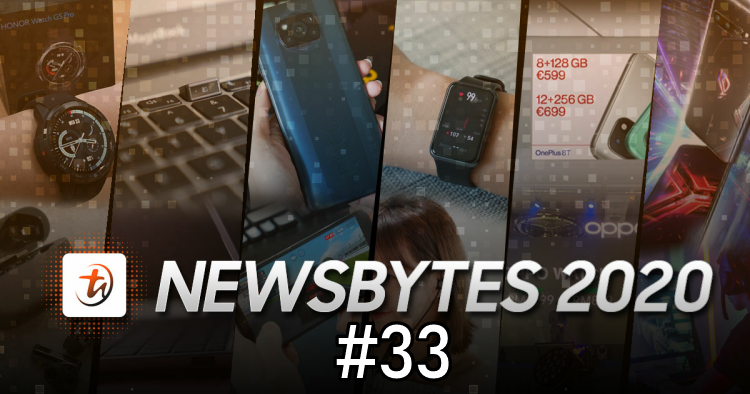 Welcome back TechNavers and NewsByters, in this issue of TechNave NewsBytes 2020 #33 the Samsung Solve for Tomorrow competition winners got announced while Samsung also made an Exynos Thank you Christmas Ad video.
Huawei announces OlympusMons Award 2021 while Huawei 5G and LTE passes 3GPP's SCAS Testing at DEKRA and GSMA's NESAS Evaluation. MTS and Huawei collaborate for world's first commercial use of Smart 8T8R, Huawei helps to build 1st Smart Expressway in Laos and Huawei TrustInTech Summit 2020 focuses on 5G challenges.
Acer subsidiary-Altos Computing Inc. launches AI Computing Platform Solutions while Shopee 12.12 Birthday Sale sees 12 million items sold within the first 24 minutes. realmeow is sold out in less than 30 seconds on Shopee, realme Smart TV exceeds expectations in first sales and realme is listed in "50 Most Innovative Companies". Along the way find out about realme 12.12 achievements while OPPO establishes its first 5G Innovation lab in India and OPPO 12.12 achievements include selling over 200 smartphones every minute for the first sale hour.
For our misc announcements:
Gigabyte USB 3.2 Gen2 x2 Type C external SSD now available

Maxis helps to ease burden of Covid-19 impacted communities with RM500k to Yayasan Kebajikan Negara

Maxis equips computer labs with desktops for students in conjunction with Festival of Lights

16 ASUS and ROG Products get CES 2021 Innovation Awards

Lenovo has created their Intelligent ThinkSmart Solutions for better collaboration

Grab + KFC + MyNews + Tropicana supports local artists with #LiveKatRumah

GoPro announces winners for 2020 HERO9 Black Million Dollar Challenge Video

OnePlus Buds Z 12.12 achievement
SAMSUNG ANNOUNCEMENTS
Samsung Solve for Tomorrow competition winners announced
Samsung Malaysia Electronics recently announced the winners of the Solve for Tomorrow 2020 competition which kicked off on 9th October for Form 1 and Form 2 students, with team A.I.R. from SMK Seksyen 10 Kota Damansara walking away with the first prize for their innovative and proactive approach in addressing Malaysia's key challenges on environmental issue. While the 2nd and 3rd place winners were team EUNOIA from SMK (P) Sri Aman, and team STEM SRI U from SMK Sri Utama respectively.
Team A.I.R. presented their solution based on an environmental theme and received Samsung products valued up to RM16,900 that will be presented to the school while each student will receive up to RM7,000 worth of Samsung products. The 2nd prize went to team EUNOIA who shared an idea on environment. They received products worth up to RM13,500 for their school while each student walked away with products worth up to RM6,000. The 3rd prize was awarded to team STEM SRI U who developed an idea based on a social theme. The team received products valued up to RM10,000 for their school while the students received products worth up to RM5,400 each.
For more information about Solve for Tomorrow, please visit: their site.
Samsung made an Exynos Christmas Ad video
Samsung Malaysia recently created a Christmas Ad video about how their Exynos chipsets have been helping Samsung Galaxy smartphone users. Check out the feel good vibes below or go check out the details at their site.
HUAWEI ANNOUNCEMENTS
Huawei announces OlympusMons Award 2021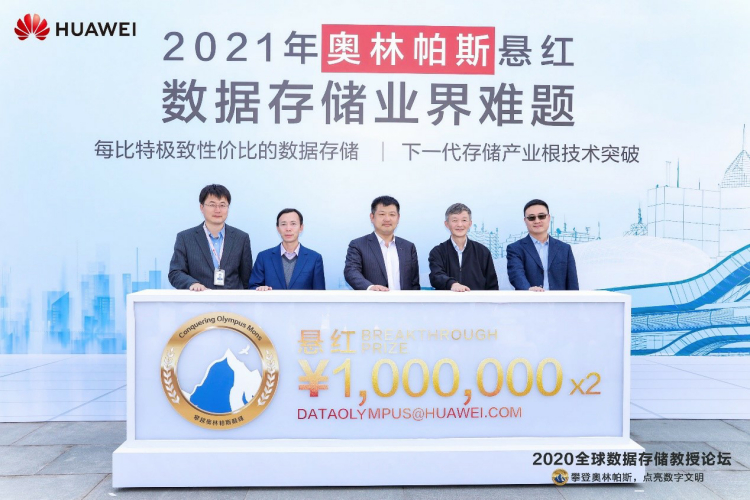 At the 2020 Global Storage Professors Forum, Huawei recently announced the OlympusMons Award 2021 and invited global scientists to tackle the two most difficult problems in data storage. Over one hundred storage experts from Huawei, the Chinese Academy of Engineering, and top universities and research institutes home and abroad witnessed the announcement.
Research on the next-generation storage are directed towards systematic innovation of media, network, architecture, and management. To this end, Huawei has established five labs: the Data Fabric Innovation Lab, Intelligent Storage Innovation Lab, Memory Storage Innovation Lab, Data Reduction Innovation Lab, and Video Storage Innovation Lab. The labs will fully unleash the potential of over 4,000 storage scientists in Huawei, enabling them to leverage the latest technologies to push storage efficiency to new limits. Compared to last year's OlympusMons Award, which focused on self-driven full-lifecycle data governance and data storage with ultimate per-bit effectiveness, Huawei attaches greater importance to the lasting ties between the industry, universities, and research institutes this year, hoping to promote the sustained development of the digital economy through the establishment of a global top-level technology community.
Therefore, Huawei has set an attractive award, namely the OlympusMons Award 2021, to encourage scientists around the world to tackle the challenge of building a storage system with ultimate cost-efficiency and making breakthroughs in next-generation root storage technologies. In providing such an award, Huawei hopes to work with researchers to build a better data storage system in terms of Cloud-oriented, multi-Cloud storage services, data-centric, new data application storage systems, AI-driven storage software architecture, and ground-breaking system architecture.
Huawei 5G & LTE passes 3GPP's SCAS Testing at DEKRA and GSMA's NESAS Evaluation
Huawei's 5G RAN gNodeB and LTE eNodeB has passed 3GPP's Security Assurance Specifications (SCAS) testing. It was performed by DEKRA, the first security test laboratory in Europe accredited for SCAS testing. The report has been released on the GSMA website (Link). After passed GSMA's Network Equipment Security Assurance Scheme (NESAS) audit (Link), and 3GPP's SCAS testing, Huawei becomes the first 5G and LTE vendor to pass the GSMA's NESAS evaluation officially. NESAS provides the right kind of standards for communications industry, it is authoritative, customized, efficient, unified open, global and constantly evolving.
After the development and product lifecycle processes successfully audited, Huawei's 5G and LTE products have been evaluated with security tests defined by 3GPP, and the testing against those requirements allows the level of security of network products to be objectively measured. DEKRA, the first accredited NESAS Security Test Laboratory in Europe, performed security testing on Huawei's 5G RAN gNodeB and LTE eNodeB. The tests include network product general security, air interface security, and basic vulnerability testing, such as data and information protection, air interface ciphering and integrity protection, robustness and fuzz testing. According to the report, all the tests mentioned above are 100% passed.
MTS and Huawei collaborate for world's first commercial use of Smart 8T8R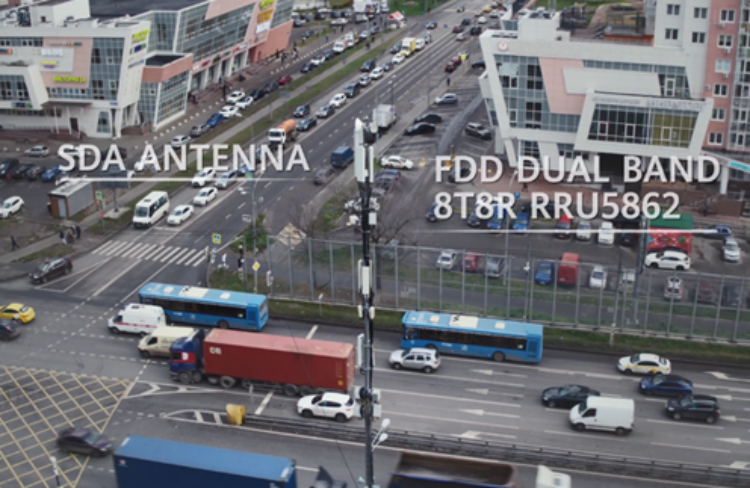 MTS, a mobile network operator in Russia, and Huawei jointly implemented the world's first commercial use of Smart 8T8R in Moscow recently. The operator's 4T4R networks were upgraded to 8T8R in the city's hotspots, increasing capacity by 1.9 times and improving user experience by 2.1 times.
The Smart 8T8R solution incorporates software-defined antennas (SDAs), FDD dual-band 8T8R RRUs, and Huawei's innovative algorithms. This solution is one of the important solutions that Huawei provides to facilitate the transition to 5G. With one-time hardware deployment, it enables software upgrades on demand, capacity increase of 2G, 3G, and 4G sectors, and smooth upgrade to 5G.
The dual-band 8T8R RRU is the first ever product in the industry that supports both 1.8 GHz and 2.1 GHz FDD bands, reducing tower space and rent. In addition, this module supports power sharing between different bands and RATs, improving user experience in cells.
Huawei helps to build 1st Smart Expressway in Laos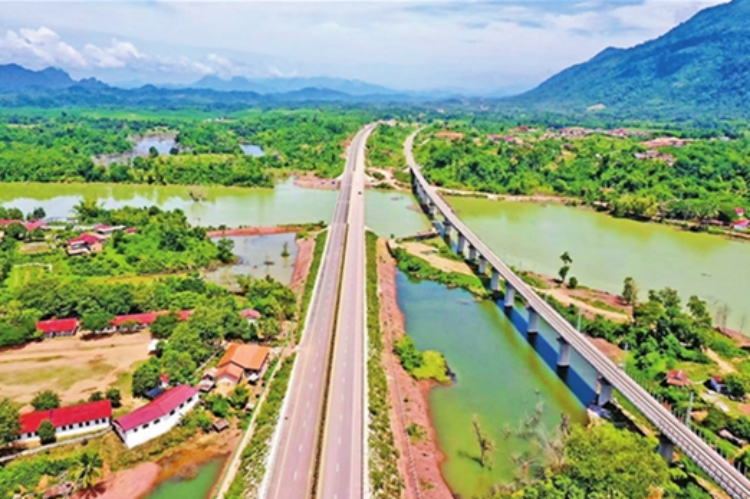 The first phase of the China-Laos Expressway from Vientiane to Vangvieng section (Vientiane-Vangvieng Expressway) that jointly developed by Yunnan Construction and Investment Holding Group with the cooperation of the Laos government, was officially opened on December 20th.
The Vientiane to Vangvieng Expressway is the first smart expressway in Laos. Huawei cooperated with its partner, Yunnan Huayuan Electronics Co., Ltd. to build the secure, stable, and intelligent ICT platform for this smart expressway based on the global leading information and communication technology (ICT), cloud computing, Internet of Things (IoT), and security management system. Huawei's data communication and transmission equipment deployed along the route build a digital perception, interaction, transmission, and the application integrated solution that using big data analysis and other technical means to implement all-scenario solutions such as real-time intelligent monitoring, intelligent charging, emergency response, and decision analysis.
In 2021, the 5G network to be built in Laos will be integrated with this smart expressway. The future of 5G+AI technology will further upgrade the intelligent level of expressway and will facilitate the development of infrastructure in Laos.
Huawei TrustInTech Summit 2020 focuses on 5G challenges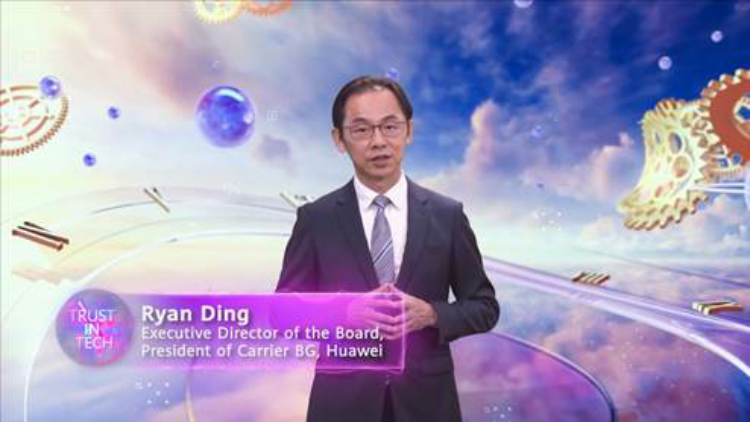 Huawei hosted its second annual TrustInTech Summit, which was attended by ICT industry experts, academia and economists from around the world. Speakers included Huawei's Executive Director of the Board and President of the Carrier Business Group, Ryan Ding, international investor Jim Rogers, GSMA CMO Stephanie Lynch-Habib, and others. Focusing on the new challenges the world faced in 2020, the Summit highlighted ICT's critical role as the key digital infrastructure to support societal wellbeing and economic recovery. Given the rising trend of technology decoupling, the Summit emphasized the need to embrace open collaboration, as well as the call to defeat the unnecessary fear of adopting new technologies.
At the Summit, STL Partners co-founder Chris Barraclough stressed the transformative role of 5G in manufacturing, energy, and healthcare sectors. Huawei Enterprise's digital transformation expert Edwin Diender also concurred, explaining the role of how 5G, AI, big data, and cloud computing pushed for faster drug screening and diagnosis, intelligent monitoring, and remote working and education during the pandemic.
At the end of the summit, Ryan Ding, Huawei's Executive Director of the Board and President of the Carrier Business Group, emphasized that an open and trusted ecosystem is required for everyone to share the prosperity brought by technology. To do so, the ICT industry needs to continue adopting unified technical and security standards. Given the current complex geopolitical environment, he stressed, "Politics should stay away from technical issues. We need to remain fair and open to drive technological cooperation. Industry cooperation is not a zero-sum game. If an isolated approach is adopted now, while new technology is unlocking social and business value at a faster rate, the victim will not be one company."
ACER ANNOUNCEMENTS
Acer subsidiary-Altos Computing Inc. launches AI Computing Platform Solutions
Acer Group subsidiary " Altos Computing Inc." launched the Altos aiWorks solution which is an Artificial Intelligence Computing Platform, with "shared resources", "simplified process", and "rapid development" as the core missions. It's combining Altos BrainSphere™ series of computing system products (including servers, PC workstations, etc.), and Altos Accelerator Resource Manager (AARM) smart accelerator computing resource management system, in addition to providing customers and developers with different artificial intelligence computing system choices, rapid deployment of a development environment, and optimization of artificial intelligence accelerator resource allocation.
Altos Computing Inc. deeply investigates its R&D on artificial intelligence computing platform technology. Based on excellent software and hardware solution "Altos aiWorks", Altos Computing fastest launches and announces the supports for NVIDIA A100 Multi-Instance GPU (MIG) technology. MIG allows each A100 GPU to be divided into up to seven instances. Whether it is high-bandwidth memory, cache, and computing core, they are all independent; GPUs have multiple cutting forms, which can not only withstand workloads of any scale, but also ensure the quality of work services (QoS ), which can also accelerate the scalability of computing resources, and maximize the utilization rate. Besides, for Volta and Turing series GPUs, Altos aiWorks also supports NVIDIA CUDA Multi-Process Service (MPS) technology to improve GPU utilization.
Altos Accelerator Resource Manager( AARM)adopting container technology manages AI accelerators and system resources. AARM also introduces Altos's own patented algorithm technology to optimize GPU resource and automate the deployment of functions, which greatly reduces the complexity and barrier for users to deploy workload and application for deep learning and machine learning development. Besides, AARM allows individual developers to quickly deploy independent workspaces and development environments on the system, allowing multiple users to share hardware resources while still maintaining independent development environments without mutual influence, which helps developers focus more on the research and development of artificial intelligence applications.



SHOPEE ANNOUNCEMENTS
Shopee 12.12 Birthday Sale sees 12 million items sold within first 24 minutes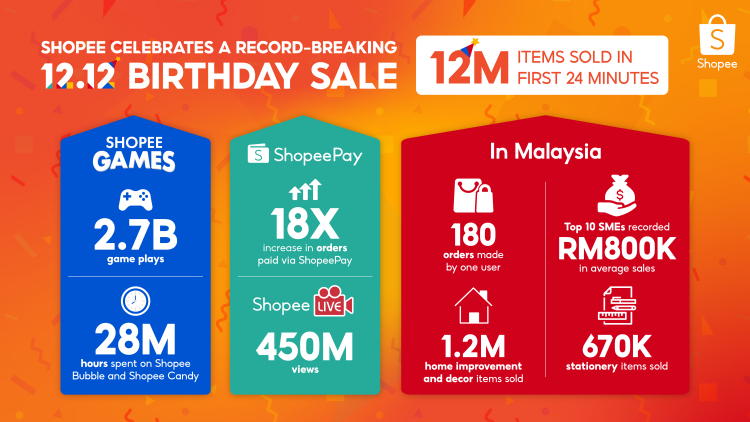 Shopee wrapped up the year-end shopping season with a record-breaking 12.12 Birthday Sale in Malaysia. Shopping activities were high across the country, with over 875,000 items sold in Selangor in the first hour of 12 December. One Malaysian even single-handedly made 180 orders in the morning of 12 December.
Home & Living, Groceries, Health & Beauty, and Mobile & Accessories emerged as some of the best-selling product categories as Malaysians took this chance to fulfil all their essential and entertainment needs.
Meanwhile, on a regional level across seven markets in Southeast Asia and Taiwan, Shopee recorded a sellout of 12 million items in the first 24 minutes of 12 December. At its peak, 1 million items were bought in a single minute as users chose from a selection of over 2 billion products. Consumers also spent more time on Shopee's in-app games and features, which offered greater rewards and value.
REALME ANNOUNCEMENTS
realmeow is sold out in less than 30 seconds on Shopee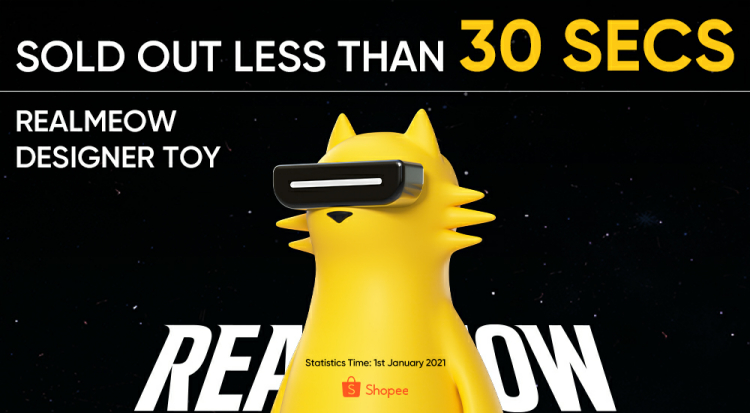 realme fans in Malaysia expressed their desire to be the owner of realme's first ever designer toy, realmeow as they were sold out within 30 seconds on the 1st of January 2021. Apart from that, realme has also launched its realmeow into space along with new year wishes from fans on the last day of 2020.
"Here in realme Malaysia, we are really grateful with realme fans' enthusiasm towards realmeow, especially lucky owners who successfully bought the limited edition designer toy. We would also like to congratulate the fans who won realmeow's merchandise items by participating in realme's giveaway during its livestream on Facebook. Once more, thanks for your support and Happy New Year everyone," said Tiffany Teh, Brand Manager of realme Malaysia.
From the 1st until 31st of January 2021, fans are also invited to enjoy the thrill of Escape Room at realme Design Studio.
realme Smart TV exceeds expectations in first sales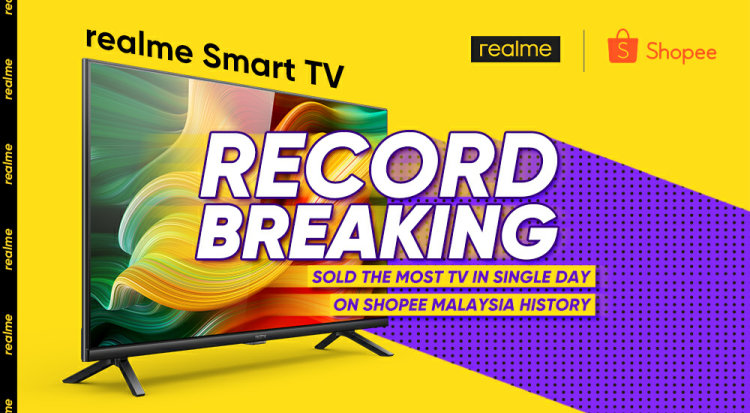 realme had the first sale for its recently-launched realme Smart TV during the Super Brand Day from 22nd to 24th of December on Shopee. realme is proud to announce that realme Smart TV broke the record of television category as it was being sold as the most in a Single Day on Shopee.
"We are beyond thankful for the support from realme fans, you have made realme a new record holder again! We have just leapt into the home industry within a month and it is a great recognition that motivates us to work even harder and bring more attractive deals as well as devices to our fans in Malaysia. Here at realme Malaysia, we would also like to wish everyone a Happy New Year and let's look forward to a bigger, better and exciting 2021," said Tiffany Teh, Brand Manager of realme Malaysia.
Apart from the realme Smart TV, realme X3 SuperZoom was also crowned as No. 1 Best-Selling 12GB+256GB Smartphone in Shopee as of 1st of January 2020 until 25th December 2020. The unconditional love of realme fans towards the flagship experience provided by realme X3 SuperZoom was reflected in the sales achievement twice. This resulted in the device being ranked as No.1 Fastest Selling Snapdragon 855+ Smartphone on Lazada during the Double 12 sales.
realme listed in "50 Most Innovative Companies"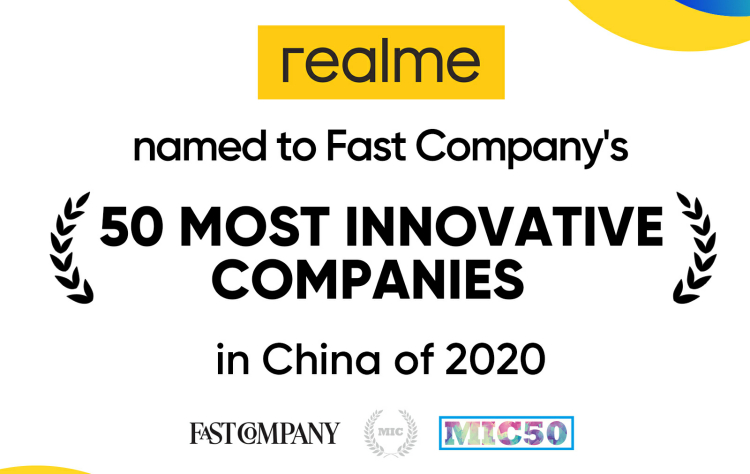 realme have announced that they have been listed in the "50 Most Innovative Companies" in China as of 2020 by Fast Company. In addition to being ranked among the world's TOP 7 smartphone brands by Counterpoint and named as the world's fastest smartphone brand to achieve 50 million units of sales in only 9 quarters (Counterpoint, Q3 2020) this new listing is another feather in their cap.
In 2020, the selection criteria of Fast Company was different due to challenges from the global economic downturn. The selected company has continued to grow in good times, and also maintained its resilience and persistence in adversity – adapting to the environment as well as embracing changes. As a cutting-edge brand, realme adheres to the brand spirit of "Dare to Leap" and continues to grow against the downtrend. As a result, realme became one of the smartphone brands which reported growth in the first two quarters of 2020, and standing firmly among the mainstream smartphone brands in the world.
realme 12.12 achievements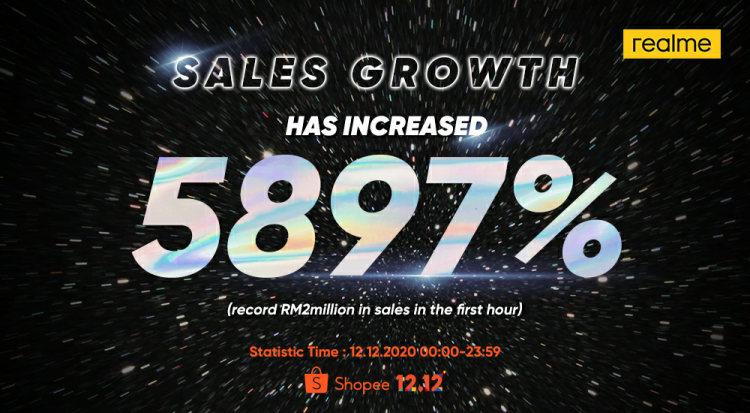 During the recent Shopee 12.12 Birthday Sale, the new realme Watch S was awarded the No.1 Best-Selling Smart Watch title while the new realme Buds Air Pro was ranked No. 1 for Best-Selling Active Noise Cancellation True Wireless Stereo in terms of Total Unit Sold.
Thanks to the tremendous support from fans, realme was consecutively crowned as Champion in the category of Best-Selling Audio Brand and Best-Selling Wearable Brand from popular e-commerce sales like 7.7, 8.8, 9.9, 10.10, 11.11 and 12.12. realme was also ranked as the Top 1 Best-Selling 8GB+128GB Smartphone on 11.11 and 12.12. As the fastest-growing smartphone brands, realme's sales growth has increased up to 5897% on Shopee as compared to the same period last year with a strong record of RM2 million in sales within the first hour on 12.12.
Apart from that, realme Malaysia is ranked No.1 in several categories during 12.12 Sales on e-commerce site, Lazada for the products listed below:
realme Smart Cam 360° - No.1 Best-selling Smart Camera (Price Range: Above RM99)

realme N1 Sonic Electric Toothbrush - No.1 Best-selling Electric Toothbrush as of 12 Dec 2020

realme Buds Wireless Pro - No.1 Top Selling Active Noise Cancellation Neckband Bluetooth Earphone

realme X3 SuperZoom - No.1 Fastest Selling Snapdragon 855+ Smartphone
OPPO ANNOUNCEMENTS
OPPO establishes its first 5G Innovation lab in India
OPPO recently announced the establishment of a 5G innovation lab at its Hyderabad R&D center to further develop core product technologies for 5G connected ecosystems. The establishment of this new lab is an ambitious move for OPPO as it further promotes the commercialization of 5G while accelerating India's technological presence in this rapidly accelerating field.
To accelerate the commercialization of 5G in global markets, OPPO is working closely with industry-leading partners such as Ericsson and Qualcomm. This year, the company has completed successful voice and data calls over a commercial standalone 5G network in Switzerland. Moreover, OPPO has also conducted the first 5G WhatsApp call from India. As of today, OPPO has partnered with more than 50 organizations worldwide to deliver 5G services.
OPPO 12.12 achievements include selling over 200 smartphones every minute for the first sale hour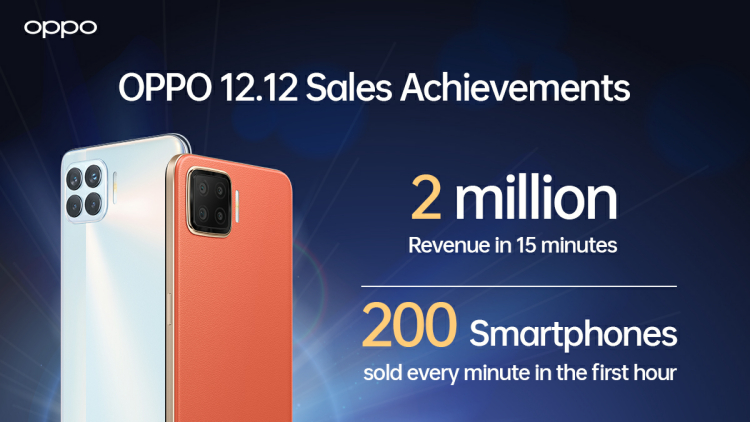 In the recent 12.12 Sale, OPPO sold over 200 smartphones every minute in the first sale hour, and more after. OPPO reached a revenue of RM2 million in within 15 minutes after the sale started, leading to a continuous stream of transaction the rest of the day. OPPO is ranked as the top 3 smartphone brand by revenue and units sold on Shopee, and top 3 by units sold in Lazada. The best selling device on Shopee was the OPPO A31 and OPPO A73 while on Lazada it was the OPPO A92 and OPPO A12e. The best selling accessory overall was the OPPO Enco W11.
OPPO is still offering several deals on its official Shopee and Lazada store, so if anyone missed the 12.12 deals, there is still a chance for O-fans to get OPPO products at amazing deals. As the festive season is just around the corner, OPPO wishes every Malaysians a JOY-FULL time of year with lots of cheer and love.
MISC ANNOUNCEMENTS
Gigabyte USB 3.2 Gen2 x2 Type C external SSD now available
Gigabyte Technology recently announced its foray into the portable external drive by introducing its first external SSD – VISION DRIVE SSD 1TB – with the USB 3.2 Gen2x2 Type C interface to the VISION family. This enables the company to further expand the VISION product line as well as to showcase its market-leading, innovative, and high-performance SSD products. The VISION DRIVE SSD 1TB is integrated with a 1TB PCIe Gen3 x4 solid-state-drive (SSD) which provides users with an ultra-high read/write speed of 2000MB/s. Based on GIGABYTE's expertise and dedication to product development and design, the newly released VISION DRIVE SSD 1TB performs with excellence in terms of performance and cooling in addition to its near-perfect drop resistance. For content creators who always bring their portable drive with them on the go and those in need of off-site data backup capabilities, the VISION DRIVE SSD 1TB is definitely the ideal choice.
GIGABYTE's external SSD is the newest member of the VISION family only to be preceded by its memory, motherboard, and graphics card brothers. The consistent main product theme features the fingerprint-proof, pure white matte surface combined with the leather trim design, giving it a warm touch less commonly seen in 3C products and a sense of quality made possible with sophistication, cleanness, craftsmanship, and elegance encompassed within. The black bottom design makes it less susceptible to soiling from its surroundings and possible to provide a care-free user experience. Under the stylish look, it is equipped with a high-performance and reliable Phison E12 controller chip, a 1TB high-speed NAND Flash, and a USB 3.2 Gen2x2 Type C interface, which enables a jaw-dropping read/write speed of 2000MB/s, user-friendliness, compact size, super-high capacity, and robust performance.
For more product information, visit their site.
Maxis helps to ease burden of Covid-19 impacted communities with RM500k to Yayasan Kebajikan Negara
Maxis has contributed RM500,000 to Yayasan Kebajikan Negara (YKN) in support of COVID-19 related aid. The contribution will go towards distribution of an estimated 5,000 food boxes to communities severely impacted by the pandemic as well as allocation for evacuation centres in anticipation of floods.
The contribution to YKN is part of the RM1 million pledged by Maxis via the GLC/GLIC Disaster Response Network (GDRN) in the recently launched "To Malaysia, With Love" initiative driven by Malaysian Communications and Multimedia Commission (MCMC) and supported by other telco industry players. With this pledge, Maxis will work with relevant NGOs to identify communities based on needs and deployment of on-ground support.
The contribution was symbolised at a simple ceremony on Monday, 21 December with YB Datuk Seri Rina Mohd Harun, Minister of Women, Family and Community Development, who is also Chairman of YKN. Representing Maxis were Raja Tan Sri Dato' Seri Arshad bin Raja Tun Uda, Maxis' Chairman and Gokhan Ogut, Maxis' Chief Executive Officer.
Maxis equips computer labs with desktops for students in conjunction with Festival of Lights
In the spirit of the Deepavali festive season last month, Maxis equipped computer labs of MySkills Foundation, a social enterprise that provides life and vocational skills, and SJK(T) Kuala Kubu Bharu with desktops to enable their ICT lessons. Adhering to strict CMCO SOPs, two small groups of Maxis volunteers who are also technical experts (Maxperts) were on site to ensure a smooth delivery and set up of the desktops. The students and teachers were excited to have a hands-on experience guided by the volunteers to set up the desktops which come with Wi-Fi for a year, which they will be using in their computer labs.
16 ASUS and ROG Products get CES 2021 Innovation Awards
ASUS and ASUS Republic of Gamers (ROG) recently announced that 16 of the company's products have been named a CES® 2021 Innovation Awards Honoree for demonstrating outstanding innovation, engineering and functionality, aesthetic and design within the consumer technology realm.
ASUS Innovations Awards honorees include the ZenBook Pro 15 and ZenBook Flip 15 in addition to ROG Phone 3, ROG MAXIMUS XII Extreme, ROG Strix XG16, ROG Swift PG32UQX, ROG Falchion, and ROG Kunai 3 Gamepad. An additional eight ASUS CES 2021 Innovation Awards honorees will be unveiled during CES 2021. The award wins underscore the ASUS commitment to delivering incredible consumer experiences through consummate design and innovation.
The CES 2021 Innovation Awards Honorees, including product descriptions and photos, can be found at CES.tech/innovation. Additional honorees will be revealed during CES 2021 on Jan. 11, 2021. Check out their site for more details.
Lenovo has created their Intelligent ThinkSmart Solutions for better collaboration
Lenovo is focused on offering purposeful solutions to address today's and tomorrow's conferencing needs, whether they are for personal use or for scalable meeting spaces. They recently expanded their solutions portfolio with the addition of new accessories, updated management software and a platform-agnostic compute device with Intel® Unite.
The ThinkSmart Cam and ThinkSmart Bar are their first branded accessories optimized for ThinkSmart solutions but can be used with most meeting room offerings. ThinkSmart Cam is a smart meeting room 4K HDR (High Dynamic Range) capable camera suitable for huddle, small and medium rooms with AI and Smart capabilities. The ThinkSmart Cam and Bar will be available in January and February 2021 respectively while the ThinkSmart Edition Tiny with Intel® Unite will be available in January 2021. The ThinkSmart Manager 2.0 will be available in March 2021.
Visit their site for more information.
Grab + KFC + MyNews + Tropicana supports local artists with #LiveKatRumah
Grab together with household brands, KFC Malaysia, MyNews and Tropicana brings you their initiative #LiveKatRumah, a total of 8 virtual bi- weekly performances over a span of 5 weeks from 22 Dec 2020 to 21 Jan 2021 to support our local artists who have been hit hard by the pandemic. #LiveKatRumah aims to bring together Malaysians and their favorite local artists from all genres from pop and rock to comedy with performances by Atilia Haron, Elvira Arul, Kuah Jenhan, Dasha Logan, Joe Flizzow and more.
The tickets for the shows can be purchased from the Grab app via the #LiveKatRumah eTicket+Meal Sets. Each set comes with 1 admission ticket (worth RM5) and a choice between a discounted KFC meal on GrabFood or discounted snacks combo with Tropicana from myNEWS on GrabMart. One ticket allows you to access the Facebook Live video of your show of choice and are valid for 7 days from the show day.
In addition, Malaysians can also do their part in helping these artistes by donating to the Tabung #LiveKatRumah using GrabPay. All proceeds from the ticket sales and donations will go to the headliners and production crew members.
GoPro announces winners for 2020 HERO9 Black Million Dollar Challenge Video
GoPro recently announced the third annual Million Dollar Challenge highlight reel video, putting up $17,857 dollars in prize money. In September, GoPro launched its newest flagship camera, HERO9 Black, and on the same day launched the HERO9 Black Million Dollar Challenge, leaving creators only 80 days to capture and share their most stunning clips. The challenge, hosted by GoPro Awards, invited creators from around the world to tap into their creative prowess and send in their best HERO9 Black footage. The only guideline was that the footage needed to be shot on a HERO9 Black.
This is the third year of the Million Dollar Challenge, and GoPro logged more than 29,000 submissions from 125 countries. The GoPro team spent more than 250 hours reviewing every clip to make the final selections. At 6 a.m. PT today, 56 amazing creators woke up (or stayed up) to learn that they'd been immortalized in the highlight reel and had earned $17,857 a piece—their equal share of the $1 million purse. This year's submissions were powered by HERO9 Black.
OnePlus Buds Z 12.12 achievement
The OnePlus Buds Z recently achieved the No. 1 Pre-Sale in audio category during the Lazada 12.12 Pre-Sale Campaign! Utilizing Lazada's 'Chup Dulu' feature, fans managed to get their OnePlus Buds Z at RM199 during the pre-sale campaign. Fans who have missed out on the pre-sale campaign will still be able to get the OnePlus Buds Z at RM229 at the OnePlus Lazada Flagship Store.
The OnePlus 12.12 Cyberpunk Mystery Box did particularly well with 1000 sets of mystery boxes sold out in just 60 seconds. The OnePlus 12.12 Cyberpunk Mystery Box offers fans a chance to win the OnePlus 8T Cyberpunk 2077 Limited Edition (China version), OnePlus Buds (White), OnePlus Warp Charge 65 Power Adapter, OnePlus Warp Charge Type-C to Type-C cable (150 cm) and OnePlus Type-C Bullets Earphones together with a RM50 cash voucher (only applicable on OnePlus Lazada Flagship Store).
For more updates, stay tuned to their site.
Thanks for reading TechNavers and TechNave NewsByters. As always, stay tuned to TechNave.com and if you think your brand or PR should be in our latest issue of TechNave NewsBytes 2020, contact our Editor-in-Chief.