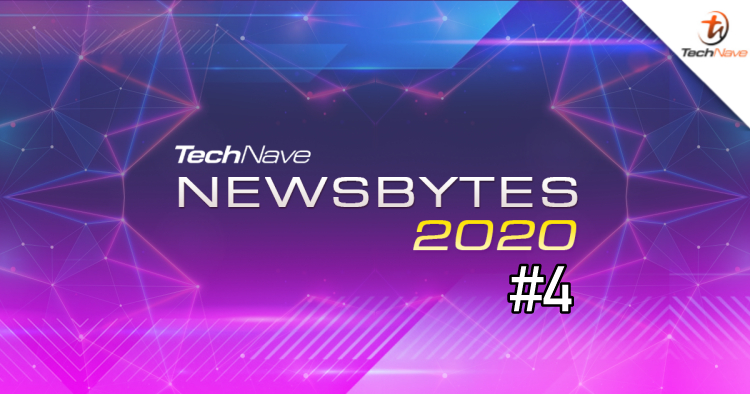 This time around realme showcased their achievements with massive growth in Malaysia, Huawei showed off their recent awards, achievements and Annual Report 2019 while Xiaomi listed their revenue achievements for 2019. Other NewsBytes include Digi, Astro, Canon, Micron, Setl, KKMM + MDEC and Engage SEA. Check them out below:
realme Achievements: 865% YoY Growth in Malaysia, ranks 7th in the world, wins big at 8th Lazada birthday
realme Malaysia recently announced that its YoY (Year-on-Year) Growth went up 865% from 2018 to 2019. Not only that, realme Malaysia has also achieved a 7.5% market share in the android smartphone market.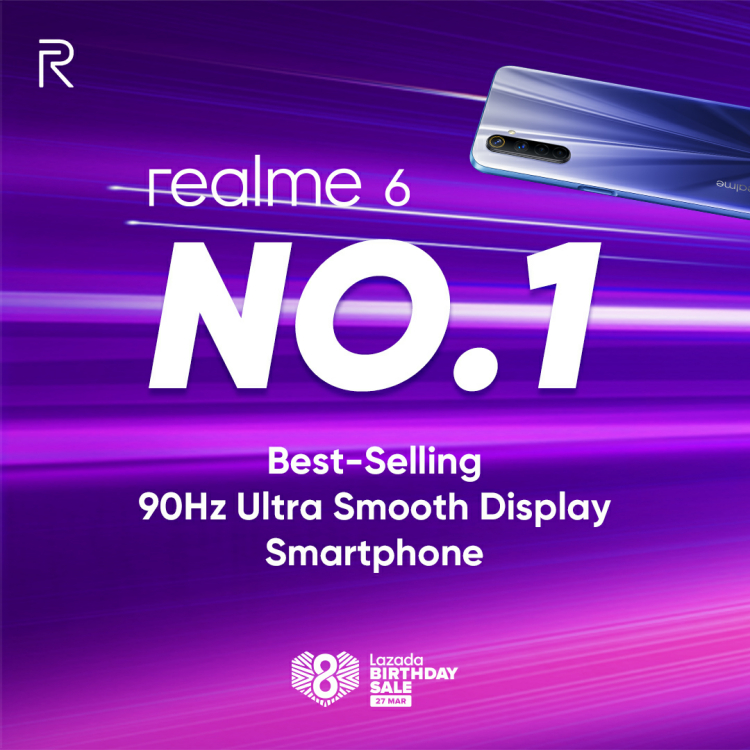 "Here at realme Malaysia, we are constantly pushing the boundaries and breaking new records with our Dare to Leap spirit. We could not achieve such results without the support from our team, fans as well as the industry.. Today, we would like to thank everyone for their enthusiasm and love towards realme and will continue our Dare to Leap spirit as we keep innovating and bring more exciting products for our fans in Malaysia," said Mr Hunter Wang, CEO of realme Malaysia.
According to the analysis of Counterpoint Research Monthly Market Pulse Feb 2020, realme, the world's fastest-growing smartphone brand, continuously ranks Top 7 with a market share of 2.7%, maintaining its previous global rankings and proving to be one of the mainstream smartphone brands.
Despite the negative impact on the global smartphone market in February, with global smartphone sales show resilience with a 14% decline, realme has been growing steadily in the global smartphone market thanks to its "Dare to Leap" technology power and its "asset-light, short-channel, and e-commerce" business model, successfully has a place in the global smartphone market. This year, realme will follow the "Smartphone + AIoT" strategy to create smart trendsetting Life for the young.
realme Malaysia also received good news through its e-commerce sales on Lazada 8th Birthday Sale last Friday, 27 March 2020. It was confirmed by Lazada that the realme 6 became the online marketplace's No. 1 Best-Selling 90Hz Ultra Smooth Display Smartphone, No. 1 Top-Selling Helio G90T Processor Smartphone and No. 1 Highest-Selling 30W Flash Charge Smartphone.
The realme X2 remained the No. 1 Most Sold Snapdragon 855 Plus Smartphone in Malaysia. The realme brand was acknowledged as the 'Top 4 Best-Selling Smartphone Brand' in terms of units sold as well as the 'Top 5 Best-Selling Smartphone Brand' in terms of revenue during the 24 hour sale day.
"Due to this Movement Control Order period, we are very thankful to know that realme 6 that we just launched through YouTube and Facebook live streaming really sell well online. Same goes to our realme X2 Pro and other models. Taking into this opportunity, realme Malaysia with #stayREALathome campaign also spreading awareness that you can just stay at home and get our product online, easily. For those purchasing our smartphone on Lazada Birthday Sale, they were getting complimentary free shipping for East and West Malaysia" said Tiffany Teh, Brand Manager of realme Malaysia
Huawei receive awards for their routers and CloudEngine 16800
The Huawei CloudEngine 16800 data center switch recently won the Frost & Sullivan 2020 Global Data Center Switch Technology Leadership Award, receiving 9.6 points for its technology leverage and 9.2 points for customer impact (10 points in total). It is the first 400GE switch in the industry to win this award. Along with this, Huawei Routers have been recognised as No.1 in the 2019 Global Carrier Market by Omdia Report.
Huawei routers took top spot in the global carrier market in 2019 according to a recent report by Omdia (formerly IHS Markit). Huawei routers maintained their leading position in 2019, following their rise to the top of the carrier market in 2018. In the backbone router market, Huawei routers have maintained their top position for three consecutive years. Moreover, this is the first time that Huawei routers took top spot in the metro router market, making Huawei routers No. 1 in the overall global carrier market as well as niche markets.
Huawei's CloudEngine 16800 data center switch won the Frost & Sullivan 2020 Global Data Center Switch Technology Leadership Award, receiving 9.6 points for its technology leverage and 9.2 points for customer impact (10 points in total). It is the first 400GE switch in the industry to win this award. After 10 rounds of selection, the Huawei CloudEngine 16800 ranked first in both technology leverage (9.6 points) and customer impact (9.2 points), surpassing competitors' products and showing its industry-leading strength.
Huawei announces solid business performance in their 2019 Annual Report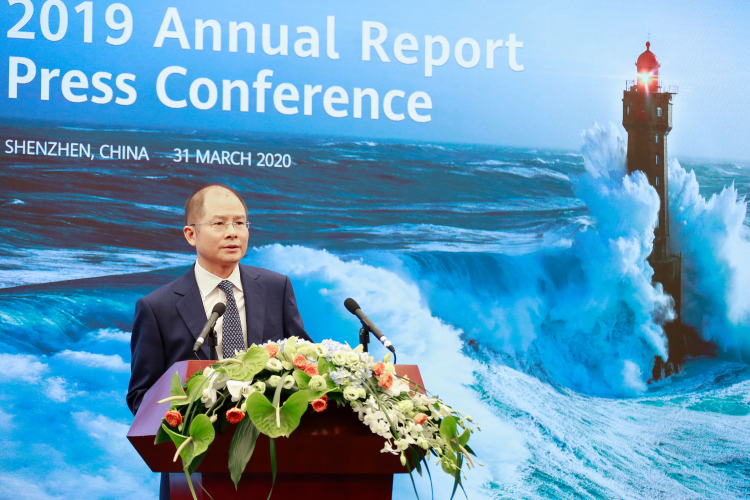 Huawei recently released its 2019 Annual Report, detailing a solid business performance. The company's global sales revenue in 2019 rounded off at CNY858.8 billion, up 19.1% year-on-year; its net profit reached CNY62.7 billion; and its cash flow from operating activities topped CNY91.4 billion, up 22.4% year-on-year. As part of a long-term, ongoing investment in technological innovation and research, Huawei invested 15.3% of its 2019 revenue – or CNY131.7 billion – back into R&D. Its total R&D spend over the past decade now exceeds CNY600 billion.
In 2019, Huawei's carrier business led the commercial rollout of 5G networks. To further commercial adoption and promote new innovation in 5G applications, the company established 5G joint innovation centers together with carriers worldwide. Huawei's RuralStar base station solutions can effectively address coverage problems in remote areas. These solutions are being used in over 50 countries and regions, bringing mobile Internet to more than 40 million people living in remote areas. In 2019, sales revenue from Huawei's carrier business reached CNY296.7 billion, up 3.8% year-on-year.
TM Forum + Huawei webinar reveal that Digital Transformation are key to Telcos business success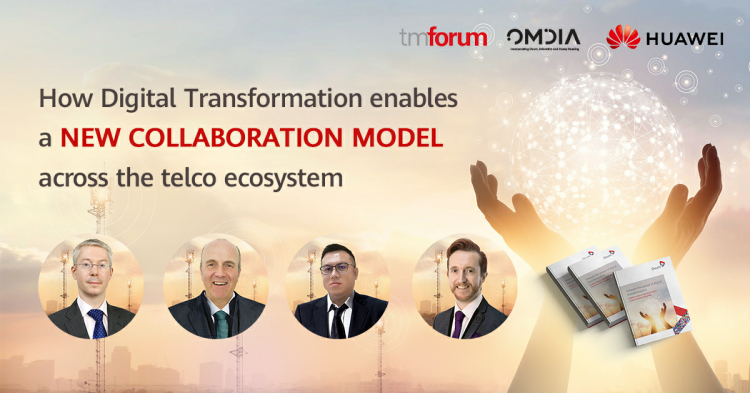 TM Forum and Huawei Technologies recently held a live webinar on 26 March 2020 called "Whitepaper Launch - Unleash the Power of Digital Transformation". The webinar reverted on Digital Transformation of Telco's two key business processes based on eTOM model: (1) SIP-Strategy, Infrastructure, and Products (producing products/services) (2) OPS-Operations (obtaining users and monetizing)
During this virtual event, Mark Newman, Chief Analyst from TM Forum played host and moderated the event. The author of a new whitepaper on transformation, James Crawshaw, Senior Analyst from Omdia discusses about whitepaper key findings and Telco industry's vision in digital transformation along with these subject matter experts: Aaron Boasman-Patel, VP AI & Customer Experience from TM Forum and Danny Yap Kok Ho, principal Solution Architect from Huawei Technologies.
Most Telecom operators have recognized the value of digital transformation and are already reshaping their business processes to be more agile and efficient. However, the main focus relies on digitizing supporting functions and enterprise management. Competitive pressures and more challenging economics mean telecom operators must accelerate the digitization of two core value creation processes (SIP & OPS) to grow enterprise value.
Culture, lack of alignment between the network and business lines and lack of capabilities to leverage data are slowing down the pace of digitization. It requires the Telco industry to embrace an open and collaborative culture and accelerate investment in automation and digitization.
Digitization will empower the alignment and synergy among the telecom operator's strategy, business and network through transforming SIP and OPS processes. The entire value chain must also be included by an interconnected ecosystem of vendors, sub-contractors and channels. A new model of ecosystem partnership, openness and collaboration will be possible and the business relationship between telecom operators and vendors will be reshaped and more agile.
To find out where telecom operators are on their digital transformation journey, a survey was carried out in January 2020 across telecom operators in ASEAN and ANZ regions. Only 36% of respondents indicated that a strong degree of alignment exists between SIP and OPS business processes. In particular, leveraging and working on a common data set to make day-to-day business decisions is even more obscure, with only 29% claiming this was being achieved.
Interestingly, the OPS domain plays a limited role (36%) in influencing strategic planning and in developing revenue streams vs SIP (57%). These results suggest an operating model that is lopsided, with SIP being a primary driver in defining business priorities and allocation of capital and operating in relative isolation to OPS. One of the key outcomes for digitization must be to align SIP and OPS business processes.
In conclusion, there are three key steps that telecom operators must take to unleash the power of digital transformation:(1) Develop a long-term data strategy enabled by a single view of data platform "leveraged by all" areas of the business. (2) Invest heavily to accelerate the alignment of SIP and OPS business processes in an automated and digitized manner working towards solving the "same" customer or business problem. (3) Foster an open and collaborative culture to drive an interconnected digital ecosystem, where not only telecom operators but vendors and suppliers work together to deliver compelling value for consumers and enterprises.
Xiaomi's revenue exceeds RMB200 Billion in 2019
Xiaomi Corporation have announced their audited consolidated results for the year ended December 31, 2019 achieving solid growth across all business segments. The Group's total revenue exceeded RMB200 billion for the first time, reaching RMB205.8 billion (RM125 billion), up 17.7% year-on-year ("YoY"), representing a 9-year CAGR of 112%. Adjusted net profit was RMB11.5 billion, up 34.8% YoY.
In the fourth quarter of 2019, Xiaomi's total revenue grew by 27.1% to RMB56.5 billion. Adjusted net profit was RMB2.3 billion, increasing by 26.5% YoY.
2019 Financial Highlights
Total revenue was approximately RMB205.84 billion, up 17.7% YoY beat market consensus;

Gross profit was approximately RMB28.55 billion, up 28.7% YoY;

Non-IFRS adjusted net profit was RMB11.53 billion, up 34.8% YoY, beat market consensus;

Earnings per share were RMB0.0423;

The aggregate amount of cash resources was RMB66 billion.
4Q2019 Financial Highlights
Total revenue at historical high of approximately RMB56.47 billion, up 27.1% YoY, the best performing quarter of the year;

Gross profit was approximately RMB7.84 billion, up 38.5% YoY; ●

Non-IFRS adjusted net profit was RMB2.34 billion, up 26.5% YoY.
Digi offers free 1GB along with other business continuity boosters during this MCO

Digi Telecommunications Sdn Bhd ("Digi") has added to its list of initiatives to help consumers and businesses remain connected throughout the duration of the Movement Control Order (MCO). The assistance comes in the form of free data, and the delivery of a reliable, secure network, while mobilising dedicated employees to keep connectivity and customer support levels consistent during this period.
Free 1GB internet daily for all customers throughout the duration of the MCO
Starting 1 April 2020, all Prepaid and Postpaid customers will receive free high-speed internet of 1GB per day, to be used between 8am and 6pm.

For Postpaid customers, this can be redeemed via the Rewards feature on MyDigi app.
Prepaid customers can redeem it either from the Box of Surprise feature on MyDigi app or UMB Short Code at *128#.
Once redeemed, the 1GB will automatically be granted daily.
The above and previously specified benefits will be in effect throughout the duration of the MCO.
Enhanced benefits for businesses to manage their operations remotely
Starting 1 April 2020, the free 1GB high-speed internet will also be enjoyed by Digi Business customers, to be used between 8am and 6pm. This can be redeemed via the Rewards feature on MyDigi app.

Businesses can also leverage on:

Free 3 months access on altHR, and thereafter a nominal starter fee of RM50 per month for companies to manage their HR needs on mobile.
Up to 50% extra minutes and extensions on OMNI Hotline to help companies with sales and support calls when working from home.
Donation of RM1,000,000 cash towards Covid-19 relief funds to the GLC Disaster Relief Network (GDRN), spearheaded by Yayasan Hasanah, a foundation under Khazanah Nasional Berhad. These funds will be contributed to the Ministry of Health for the purchase of medical supplies, PPEs, ventilators and other such necessities to support the ministry in combating the ongoing Covid-19 crisis.
Check out here and here for more details.
Astro reports massive increases during MCO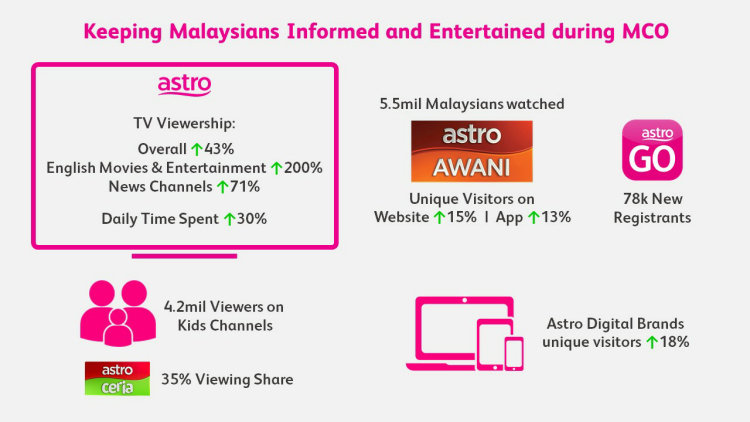 Astro wishes to thank all Malaysians for supporting its initiatives to keep the nation informed and entertained during the Movement Control Order (MCO). Its complimentary viewing for Astro and NJOI customers, as well as complimentary Astro GO access for all Malaysians, now extended until 14 April 2020, have received positive response.
Astro's TV viewership increased by 43% while daily time spent rose 30% since the start of MCO. With complimentary viewing of all movie channels for all Astro customers, TV viewership for English movies and entertainment jumped over 200%.
All news channels are also made available for all Astro customers and they registered a 71% rise in TV viewership. Astro's news teams from Awani, Radio and Digital teams are doing their part to keep Malaysians informed, as well as debunking fake news. In the first 5 days of MCO, 5.5 million Malaysians watched Astro Awani while its website and app registered a 15% and 13% increase in unique visitors respectively.
Astro GO was well received by all Malaysians with over 78k new registrations. Kids shows also dominated viewership on Astro GO during this period.
Astro kids channels garnered a daily average of 4.2 million viewers during the 5 days MCO period with Ceria having 35% of the viewing share. Cartoon Network is now made available for preview so that kids can be kept occupied during the MCO.
Astro's digital brands saw their monthly unique visitors rose by 18%. Growth mainly came from its news brands (Awani, Xuan and Rojak Daily), as well as lifestyle brands (Rasa, Remaja and Mingguan Wanita). With Malaysians cooking more during the MCO, Rasa.my has become a popular destination for culinary inspiration.
In response to the change in consumer behaviour, Astro has developed a series of messages across its TV, radio, digital platforms to encourage Malaysians to #dudukrumah and still enjoy life with their loved ones. In partnership with Etika, Astro is bringing concerts by top Malaysian artists to homes, as well opportunities to take part in challenges to win prizes. #WONDADiRumah is Malaysia's first 7-day [email protected] on Astro Ria and Era.je's IGTV. This is one of the many customised solutions for advertisers who wants to stay engaged with their customers during this period.
Canon celebrates 17th consecutive year as leader in global Interchangeable-lens Digital Camera Market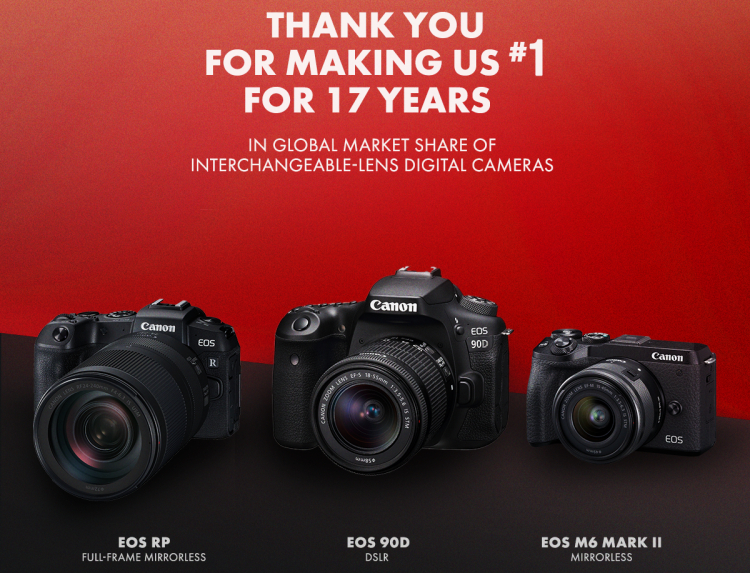 Canon announced today that the company's interchangeable-lens digital cameras (digital SLR and mirrorless cameras) have maintained the No. 1 share of the global market for 17 consecutive years from 2003 to 2019. Canon develops the key imaging system components featured in its EOS series of interchangeable-lens cameras—CMOS image sensors, image processors and interchangeable lenses—under the core concept of, "Speed, Comfort and High Image Quality." Putting together a wide-ranging product lineup – from high-performance flagship models that are highly trusted by professionals to entry-level models that allow users to enjoy high-image-quality shooting with easy operation – Canon continues to support the diverse needs of customers.
During the dawn of digital SLR cameras, Canon introduced its breakthrough EOS Kiss Digital (EOS Digital Rebel or EOS 300D in other regions) in September 2003. This groundbreaking camera, which was competitively priced and featured a compact, lightweight design, captured the top share of the global market and set the stage for growth in the digital SLR market. Since that time, Canon has continued to launch a range of groundbreaking products, including the professional-model EOS-1D series and the EOS 5D series, which paved the way for digital SLR video recording.
Canon introduced new possibilities for photographic expression with the launch of the EOS R System in October 2018. Including such products as the EOS R full-frame mirrorless camera and RF lenses that fully leverage the company's optical technologies, the new products helped further expand the Canon EOS System.
In 2019, Canon launched a wide range of attractive products including the EOS RP full-frame mirrorless camera (March) and EOS 90D DSLR (September). In striving to further expand its lineup, Canon managed to secure the No. 1 share of the global market for the 17th consecutive year.
Canon is also currently developing the EOS R5 full-frame mirrorless camera, equipped with a newly developed full-frame CMOS sensor and featuring high-speed continuous shooting for still images and 8K video recording. What's more, the company is currently developing 9 RF lens models, including the RF100-500mm F4.5-7.1 L IS USM, and plans to release them throughout the course of 2020.
Canon will continue to refine its diverse imaging technologies based on its core optical technology, to expand and create an even stronger EOS System for both DSLR and mirrorless cameras that opens up new avenues of image capture to meet the needs of increasingly diverse users and to promote the spread of photo and video culture.
Engage SEA launches #KeepBusinessMoving Campaign for free business during MCO
Engage Southeast Asia (Engage SEA) recently launched their #KeepBusinessMoving campaign. It is free for SMEs, entrepreneurs and organisations during the MCO period. As a core component of Engage SEA's Digital Communications, Crisis Management and Recovery offering, the proprietary DIRI diagnostic will help companies to strengthen trust, build reputation and brand loyalty, and mitigate reputation risks with customers and stakeholders during the on-going MCO period.
The #KeepBusinessMoving campaign allows brands to measure their digital reputation and influence, including brand sentiment and competitive benchmarking. This will allow the organisation to recognise the strength and weakness of their communications approach, and discuss possible measures to build reputation resilience, customer trust and brand loyalty in these times.
The FREE consultation will be conducted via 30-minute video conferencing and will include reviewing of business needs, sharing of reputation intelligence and discussing the potential future approach, based on a presubmitted questionnaire. Brands and organisations can submit their interest through bit.ly/EngageSEADiRI, drop an email to [email protected] or call/SMS (+60) 11 3941 7758 for a private and confidential session with Engage SEA's senior strategists.
Setel now enables cashback with credit cards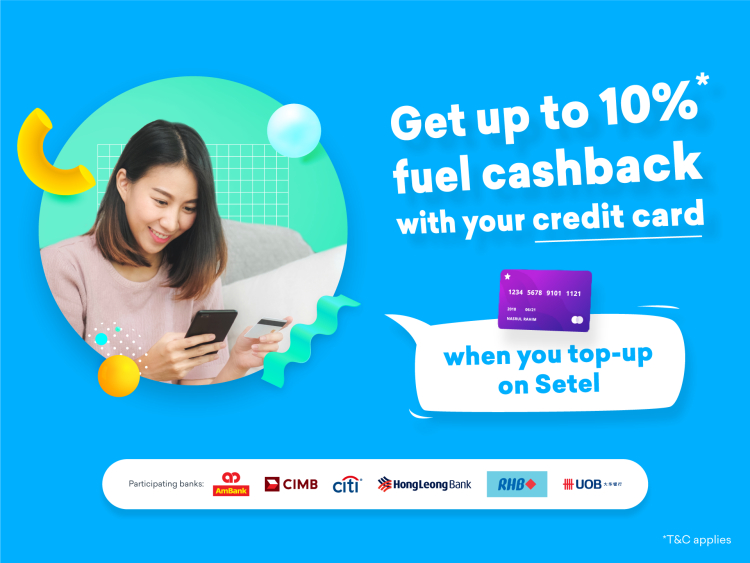 Malaysian motorists can minimise contact while safely refuelling at PETRONAS stations with Setel and get up to 10% cashback on fuel when they top-up on the app through qualified credit cards. The launch of the new feature is timely as Setel crossed its one million users' mark, doubling its 2019 record.
This feature is applicable effective immediately on qualified fuel cashback credit cards issued by Ambank, CIMB, Citi, Hong Leong Bank, RHB Bank and UOB; with more coming.
Available exclusively at PETRONAS stations nationwide, Setel's safe fuel payment method helps minimise physical touch points at the station and smoothens the refuelling process. Our customer's safety is assured as refuelling can be done with no contact of high-touch surface points when using physical cards like credit, debit and loyalty cards. Setel also avoids the need to queue in line for cash payments, especially when social distancing is encouraged.
Setel is available for free on iOS and Android via the Apple Store and Google Play Store. For more information on Setel, please visit the site. For more information on the cashback terms and the updated list of qualifying credit cards, please visit here.
Micron dedicates $35 Million for those affected by COVID-19
Micron Technology, Inc. recently announced plans to commit $35 million to help those disproportionately affected by COVID-19. The company will launch a new Micron Foundation $10 million relief fund, increase employee gift matching, and introduce financial assistance for team members through grants. Micron will also provide in-kind support by accelerating payments to small business suppliers, and donating facilities and supplies for emergency medical response.
The new $10 million Micron Foundation COVID-19 Relief Fund will go toward global initiatives focused on economic recovery, addressing both current and future community needs. Funding will help support a range of charities and initiatives, from food banks and school meal programs to health facilities and online learning resources for students.
In addition, Micron has implemented a 2-to-1 company match for all designated COVID-19 donations to our Micron Gives charitable program to double the impact of these contributions. As part of its plans to offer greater community resources, Micron will provide up to 300,000 protective masks to local health officials and make Micron facilities available as additional capacity for overflow patients if hospitals become overwhelmed.
Micron will also make a one-time COVID-19 assistance payment to its employees, offering $1,000 to all U.S. team members who earn less than $100,000 per year, and appropriately scaled amounts to those eligible in the other countries where we operate. This initiative will reach over 68% of Micron's employee base worldwide. Additionally, Micron will invest in an employee-supported fund for those facing financial hardship. This fund will provide grants of up to $5,000 to individual team members based on need.
Micron is also accelerating payments to its more than 500 small business vendors to ease near-term cash flow challenges that many are facing around the world.
Micron has already initiated community contributions along with employee-matching funds in China, Italy and the U.S. to help combat COVID-19.
KKMM and MDEC welcome the RM250 Billion PRIHATIN Economic Stimulus Package Announcement
The Ministry of Communications and Multimedia Malaysia (KKMM) and its agency Malaysia Digital Economy Corporation (MDEC) welcomes the People-Centric Economic Stimulus Package (PRIHATIN) announced by the Honorable Prime Minister Tan Sri Muhyiddin Yassin today, amounting RM250 billion to help alleviate people and businesses, especially the small-and-medium-sized enterprises (SMEs) whose source of income had been affected by the COVID-19 virus outbreak.
In line with the slogan "No one will be left behind", the Government is also focusing on the development of the multimedia and telecommunications industry as well as the digital economy as a whole when an allocation of RM600 million on the special package of free internet service will be introduced to the people of Malaysia in collaboration with the telecommunications companies.
The Minister of Communications and Multimedia Malaysia (KKMM), Dato' Saifuddin Abdullah believes that the package would help the telecommunications and multimedia industry as a whole. An additional RM400 million to increase network coverage and capacity to maintain high availability and quality of telecommunications and multimedia networks will certainly assist in the development of the digital economy sector in the country.
He said the package was in line with the call by the KKMM before this to enable micro-enterprises and SMEs to switch to digital platforms to ensure business continuity during the Movement Control Order (MCO) as a result of the Covid-19 virus outbreak.
He added that the aid for SMEs including micro-entrepreneurs with additional funds of RM4.5 billion in collaboration with the Bank Negara Malaysia (BNM) covering five key initiatives would also be of a great benefit as there is currently more than 86 percent of 907,065 SMEs using technology and digital adoption in business operations.
Meanwhile, MDEC's Chief Executive Officer, Pn. Surina Shukri said the third thrust, which provides RM500 million worth of grants under the Micro Credit Scheme to help micro-entrepreneurs, including the creative industry and online traders, will further accelerate growth in both sectors, as the sectors are also MDEC's main focused areas.
She also welcomes the RM500 one-off assistance to 120,000 e-hailing drivers with an allocation of RM60 million, which will provide more opportunities for workers in the Gig Economy sector, who are now feeling the economic impact on their income.
MDEC has also provided a list of e-services, e-learning and e-businesses for the convenience of the people to gain information and benefits from the digital ecosystem in Malaysia, especially during this challenging MCO period.
So, that's it for TechNave NewsBytes this time. If you think your business should be here, then send us an email. Next TechNave NewsBytes we may even include an interview or others, so if you have a suggestion as to what we could include here, let us know via email as well. As always, stay tuned to TechNave.com