TechNave NewsBytes 2020 #7 - Huawei P40 wins TIPA, Samsung Galaxy fit tips, Maxis #KitaSapotKita, SOCAR, Experian, 515 EParty, Boost, Texas Instruments, Vivo, PMPL MY/SG S1, Carousell + Special: Redmi Note 9S interview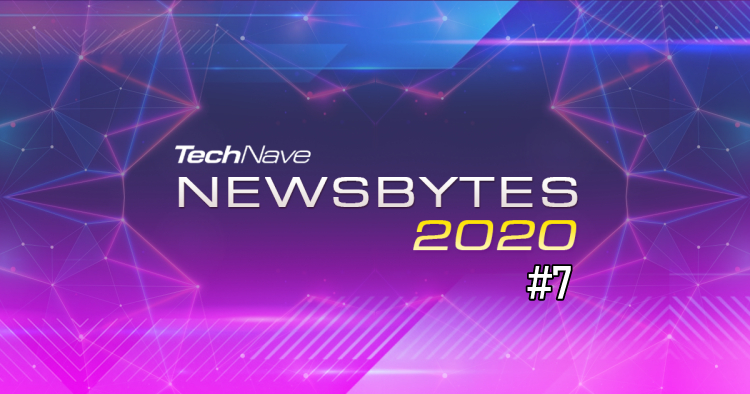 In this episode of TechNave NewsBytes, Huawei's P40 series wins awards from TIPA and Samsung has some fitness tips for their Galaxy users during the MCO. Maxis is working on #KitaSapotKita while SOCAR Malaysia is offering promos for Malaysia's Healthcare Heroes. Experian is offering freebies for Malaysia's SMEs and Moonton is holding a global Mobile Legends: Bang Bang 515 EParty.
Boost got recognised as leading fintech, Texas Instruments helped donate and Vivo achieved a few things. Team Secret emerged as champions of the PMPL MY/SG S1 and Carousell also pitched in free ad inventory for charity. For TechNave NewsBytes 2020 #7 we got some special Interview time with Xiaomi about the Redmi Note 9S and other plans for Malaysia, so do read on and check it out at the end.
TIPA awards the Huawei P40 series as Best Photo Smartphones of 2020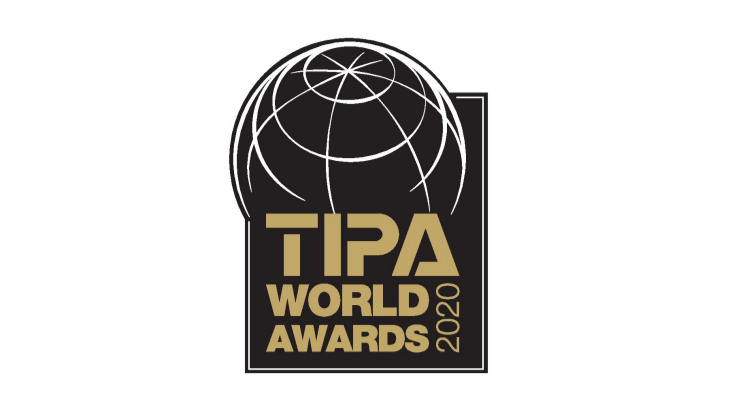 The Huawei Consumer Business Group (BG) recently announced that the Technical Image Press Association (TIPA) has given the Huawei P40 Series the highly coveted TIPA World Awards 2020 to the Huawei P40, Huawei P40 Pro and Huawei P40 Pro+ for the Best Photo Smartphones of 2020. This marks the fourth consecutive year that the Huawei P Series has been recognised by TIPA, standing alongside a range of exceptional gear and solutions that professional photographers have come to love and rely on.
The TIPA World Awards 2020 adds to Huawei P40 Series' expanding list of accolades. The Huawei P40 Pro was recently given a DXOMARK rating of 128, the highest overall score ever seen on the recognised leader board. In the same review, the flagship smartphone also earned the highest scores for photo and selfie performances, at 140 and 103 respectively.
Staying fit and active tips during the MCO for Samsung Galaxy users
Samsung recently weighed in with some tips and tricks on staying fit and active with their Galaxy devices. For Galaxy users, Samsung Health provides many programs and trackers to help you stay active and healthy indoors. Just take a few seconds to set up your goals and the app will give you a range of fitness programs tailored to different needs, including stretching, toning, and endurance building. From diet and exercise trackers to meditation guides, the app offers simple and easy ways to help you maintain your wellbeing. Check out their tips below to learn more.
How to find new exercises for your workouts on Galaxy Watch:

Tap the Samsung Health icon on the home screen
Scroll down and select
Tap to access different exercise trackers
Select an exercise to start tracking

Keep Your Workouts Fresh

With Samsung Health on the Galaxy Watch series, you can easily start various indoor workouts to keep challenging yourself.

Find new workout ideas and tailored fitness programs in Samsung Health's 'Discover' section.

How to access fitness programs:
Tap 'Discover' at the bottom right-hand corner of Samsung Health's home screen
Select 'Programs'

Track Your Diet


Keep track of your meals to ensure your diet is balanced. Samsung Health also lets you easily monitor your daily water and coffee intake.

Take a Moment to Breathe and Relax


Remember to give your mind and body a rest after a busy day working from home.

By measuring your heart rate and other factors, Stress tracker lets you know when you need to take a break.

Select Stress
Measure your current stress level

Try a Breathing exercise to calm your mind and body.

Stay stress free by following a wide range of guided meditations powered by Calm in Samsung Health.

How to access Calm:
Select 'Discover' at the bottom right-hand corner of Samsung Health's home screen.
Select 'Mindfulness'

Establish a Bedtime Routine


Keeping to a regular bedtime schedule is key to maintaining your wellbeing. Monitor your sleep patterns and keep track of your nighttime habits to improve sleep quality.

How to view your sleeping patterns on Galaxy Watch

Tap the Samsung Health icon on the home screen
Scroll down and select Sleep
For more information, visit www.samsungmobilepress.com, news.samsung.com/galaxy or www.samsung.com/my.


Maxis wants to inspire positivity with #KitaSapotKita campaign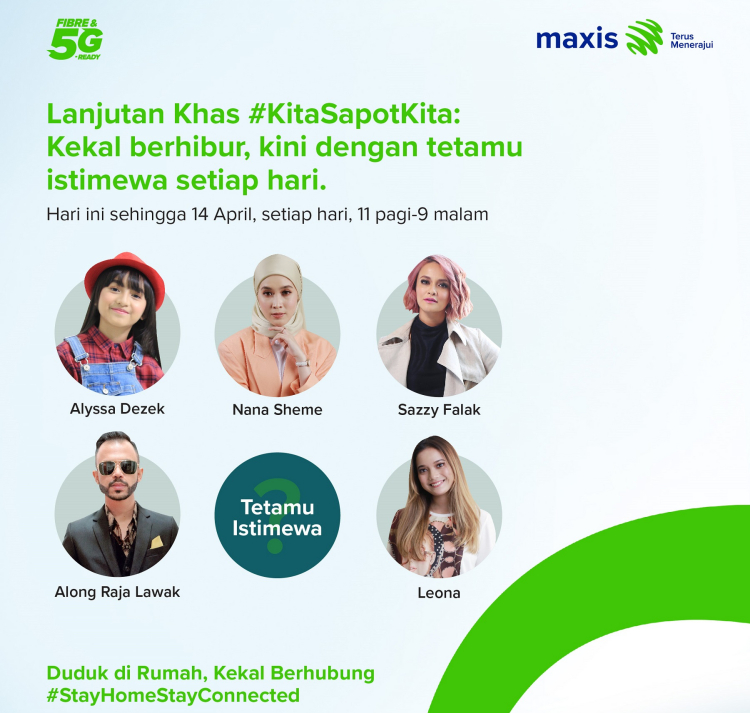 Beyond providing essential connectivity and other initiatives to support Malaysians during the Movement Control Order (MCO), Maxis wants to bring Malaysians closer together despite our restricted movements to stay safe at home. In doing this, Maxis recently launched its #KitaSapotKita campaign to bring entertainment and business content to the masses. In collaboration with top key opinion leaders (KOLs) and business opinion leaders (BOLs), Maxis has co-created hundreds of videos and articles for the three-part campaign.
In the first part of the #KitaSapotKita campaign, Maxis has got Malaysians covered with the best original entertainment content, created together with, and in support of local artists and the entertainment industry amidst the challenging COVID-19 situation. Since the launch of the videos on 27 March, they have received over 3.4 million views and over 26,000 hours of watch time.
Watch Amyra Rosli, Ayda Jebat, Sweet Qismina and Fatin Afeefa's PSA social video, 'Hadapinya Bersama – Duduk Di Rumah, Kekal Berhubung', and sing along to Ayda Jebat's hilarious music video parody, 'Duduk Diam Diam', where she plays, Mak Cik Kiah, Tok Abah, Sis Popo and Diva AJ, raise awareness as to why it's important to Stay Home, Stay Connected with Maxis.
Besides that, Maxis has also partnered with popular online influencers – Alyssa Dezek, Fatin Afeefa, Sazzy Falak, Nana Sheme, Leona and Along Cham – for #KitaSapotKita daily livestream sessions to keep Malaysians at home entertained during the MCO. For those who have missed out on any of their daily one-hour livestream sessions, they can still watch playbacks on Maxis' YouTube channel. If that's not enough, catch more entertaining Public Service Announcements (PSA) shout-out videos from Kaka Azraff, Aizat Amdan, De Fam, Bunga Isme, Sweet Qismina, Nana Mahazan and Nabila Razali on their respective Instagram channels.
Maxis recognises that businesses have not been able to operate as usual since the start of the MCO on 18 March, so it wanted to support the business community and help them operate as usual. Collaborating with BOLs for the second part of its #KitaSapotKita campaign, Maxis is co-creating 100 stories with constructive tips and hacks on how to stay in business during these difficult times, which are now available. No matter what line they're in – be it F&B, retail, fitness, consumer goods, or even event management – there are myriad topics and takeaways for all businesses.
Hear from prominent entrepreneurs like Benjamin Yong of The BIG Group, Christy Ng of Christy Ng Shoes, Dahlia Nadirah of SO.LEK Cosmetics, Roen Cian franchise owner of Gong Cha, Dato' George Lim, Persatuan Usahawan Muda Malaysia (PUMM) National Vice President cum Sabah State Chairman, and Andrew Ngo of Stone & Co. Benefit from the wisdom of brands such as Bata, Hai-O, Haruka Bakery, Kumon, Kuvings, Lim Tayar, Neubodi, Tupperware and Xixili, as well as regular entrepreneurs, as they share their relatable experiences and struggles to keep their enterprises afloat.
From one business to another, #KitaSapotKita brings various ways that businesses can stay connected through video and editorial content, and help them find the right answers and spark ideas that will enable them adapt or even thrive throughout the MCO and beyond.
Join Maxis in encouraging more Malaysians to inspire one another positively by taking part in the #KitaSapotKita campaign. To do this, just upload videos of your version of entertainment-at-home, or share your tips on how to stay in business with the hashtag #KitaSapotKita. Don't forget to share the entertainment with family and friends, and with entrepreneurs who might find the content helpful! Meanwhile, stay tuned for the next phase, where Maxis will be announcing the #KitaSapotKita pledge campaign through a brand new song collaboration with Zee Avi, Faizal Tahir and 10 local artists, coming soon on 21 April 2020.
To find out more about Maxis' initiatives and incentives during the MCO, customers can visit www.maxis.com.my/stayhomestayconnected, www.hotlink.com.my or call 123 from their mobile or 1 800 82 1123 from their fixed line.
SOCAR Malaysia offers promo for Healthcare Heroes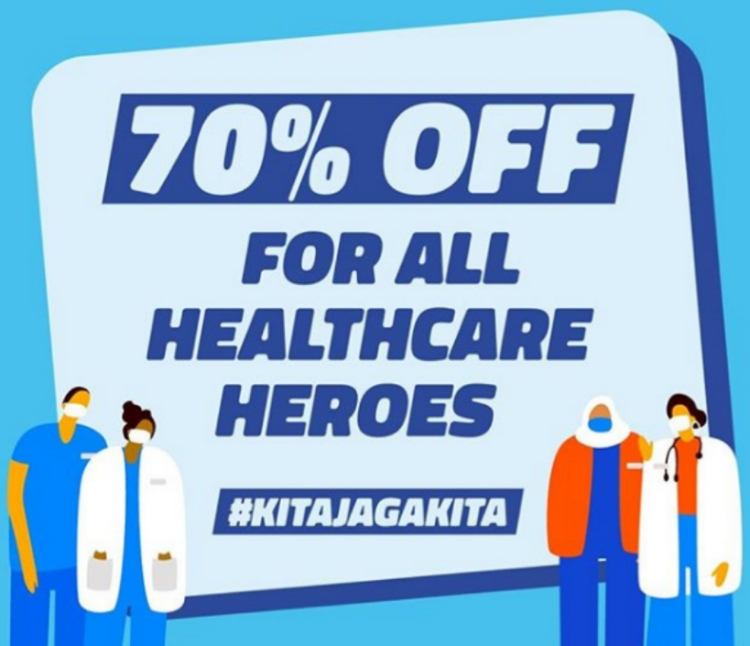 SOCAR Mobility Malaysia is showing appreciation for Malaysia's healthcare heroes and the critical work they are doing with the Healthcare Heroes Support Promo.
Created to support healthcare heroes in Malaysia who are working round the clock to help Malaysians stay healthy during this challenging period, the promo offers 70% off for every booking (capped at RM100) as well as free petrol for 20km travel for each hour booked (capped at 240km for 12 hours booking). SOCAR hopes that this initiative can help ease transportation challenges faced by medical frontliners during the MCO period. Medical personnel can fill out the form in this link to verify their eligibility as a medical frontliner. Successful applicants would be notified via email and the promo code will be automatically available on their "My Coupon" page in the app.
The healthcare heroes will be able to choose from a variety of car models, including Perodua Axia, Honda City, Honda Jazz, Toyota Vios, Volkswagen Polo, Toyota Rush and many more. The promotion is running wherever SOCAR is operating - in Selangor, Kuala Lumpur, Penang, Johor Bahru and Ipoh. There are a total of 212 SOCAR zones located within a walking distance of major hospitals and clinics including Hospital Kuala Lumpur, Hospital Sungai Buloh and Hospital Shah Alam.
Users can also have the car delivered to their doorstep for free via the SOCAR-2-YOU delivery service within the coverage areas. Those with group requests (more than 10) are urged to email the SOCAR team at hello@socar.my with the email subject #kitajagakita for enquiries.
Download the SOCAR app on the Google Play Store or Apple App Store and follow SOCAR's Facebook page for the latest promotions and deals.
Experian's CrediTrack+ and JagaMyID available for free to Malaysia's SMEs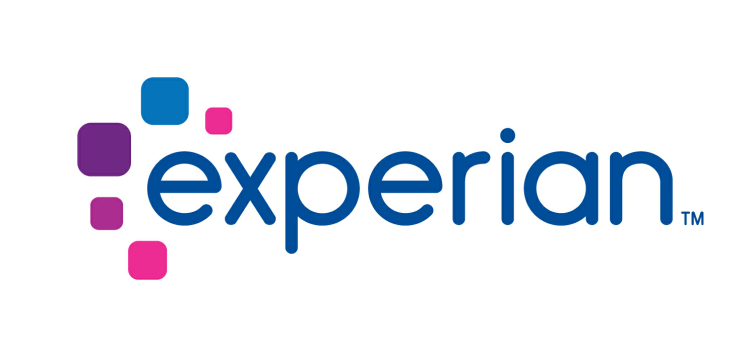 In support of Malaysian consumers and businesses through the Covid-19 pandemic, Experian is offering its credit health monitoring and credit management solutions on a complimentary basis to help mitigate present challenges. Malaysian companies and SMEs can get a 2-month free subscription to CrediTrack+ which offers solutions for credit risk management and debt collection and also digital customer relationship management, secure file sharing & storage, business analysis.
Over the 2-month period, they can evaluate potential prospects by using the 60 complimentary credit reports, protect their business through free monitoring of up to 500 existing customers, suppliers and partners each month and access the credit recovery and management platform to monitor and manage payments. Companies can rest assured that critical documents and reports are securely stored on its CrediTrack+ platform.
For consumers, Experian in Malaysia is offering a 3-month free credit health monitoring service through JagaMyID.
Among other features, Experian's complimentary JagaMyID allows consumers to access their refreshed credit scores (iScore), update their personal credit profiles, review their CCRIS information and obtain other information pertaining to legal suits, bankruptcy actions and payment default by non-bank creditors.
To claim the free subscriptions head on to their site for CrediTrack+ and JagaMyID.
Moonton launches 515 EParty globally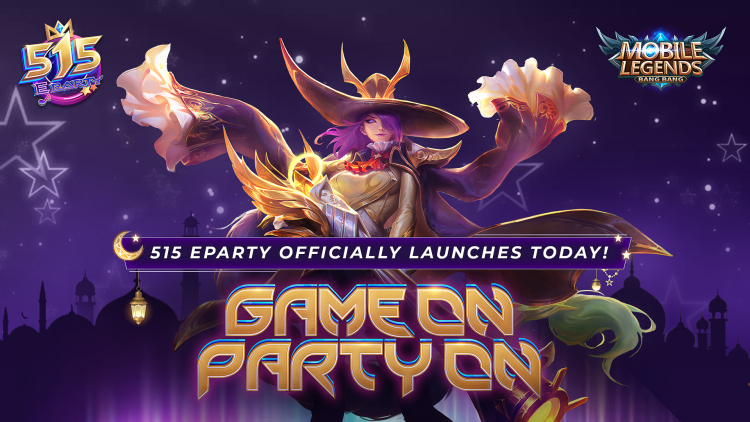 Moonton is excited to announce its 515 EParty events on a global scale for its mobile gaming title, Mobile Legends: Bang Bang. In order to encourage players of all ages and backgrounds to join in the fun of Mobile Legends: Bang Bang, the 515 EParty will be featuring in-game events where players are able to team up with their friends and family together to unlock exclusive prizes when they complete a certain mission! At the same time, there will be various community events available for everyone to join on social media (the 515 EParty started on 17 April 2020).
Additionally, there would also be a new Mobile Legends: Bang Bang theme song to be released in conjunction with the 515 EParty. The theme song will bring you a fresh vibe of the song to jam to whenever you launch Mobile Legends: Bang Bang on your device.
In order to bring the community closer together, Moonton is also organizing a series of contests with in-game and cash prizes including one of the most wanted Lesley's Spear of Holy skin. In addition to the prizes, Moonton will also be featuring a one of a kind in-game interface during the Ramadhan season! It is known that the Mobile Legends: Bang Bang community is filled with creativity, there will be a photo challenge, an art contest for the talented artists, creative music competition, as well as the viral Finger Dance challenge to bring the community even closer. Moreover, the photo challenge is open for everyone where they can win time-limited skins! With that, the Mobile Legends: Bang Bang community will be able to flex their hero skins prizes whenever they play in Classic, Ranked or Brawl matches.
To add up to the hype, familiar local influencers from Malaysia and Singapore will also be joining the 515 EParty to play alongside and participate in the activities with the Mobile Legends: Bang Bang community. Further, Moonton will also be featuring an All-Stars tournament to find out which influencers team are the best!
Boost is listed as one of IDC Financial Insights Asia/Pacific 2020 FinTech Fast 101 list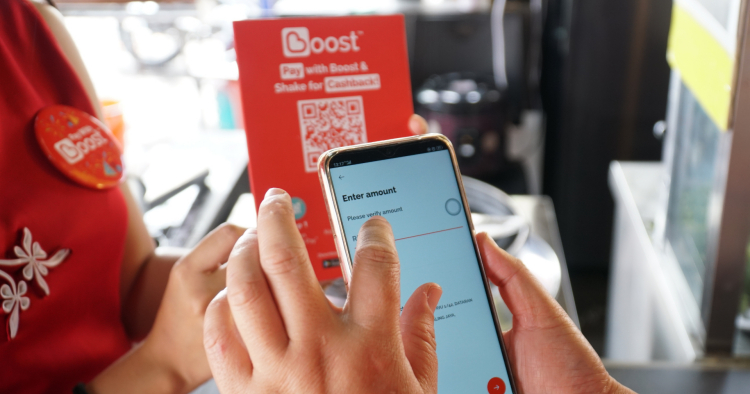 Boost has been named as part of International Data Corporation (IDC) Financial Insights' 2020 FinTech Fast 101 list of fast-growing fintech companies in the Asia/Pacific region.
IDC Financial insights Asia/Pacific FinTech Fast 101 is a list that highlights fast-growing fintechs in Asia/Pacific in terms of their ubiquity, utility, and usability. The framework evaluates fintech data across the following key metrics: addressable market, customer adoption, investments, alliances and partnerships, innovation, chance of survival, and marketing.
Vivo gets Top 2 Best-Selling smartphone brand for 4.4 + does better than most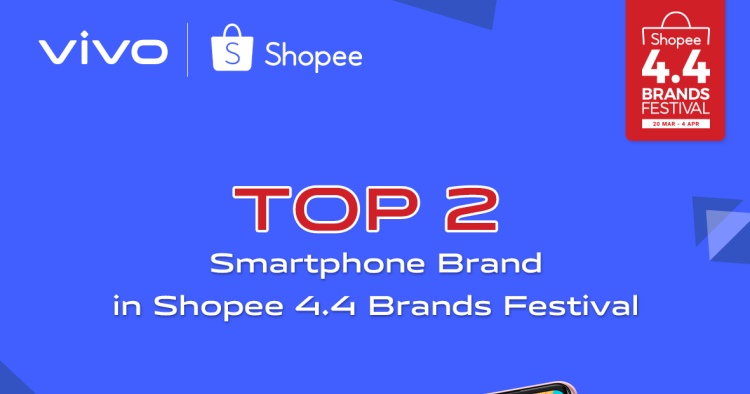 In conjunction with the recent 4.4 Brands Festival on Shopee, vivo ranked as the top 2 best-selling smartphone brand. Featuring the performance-driven NEX series – NEX 3, the camera-centric V series – V15, V17 and V17 Pro, the youthful and trendsetting series – S1 and S1 Pro, as well as the affordable vivo Y series vivo Malaysia has recently announced that it will unveil its greater variant of its V series – the V19 soon.
In related news, Vivo announced that according to China's Ministry of Industry and Information Technology, the total shipment of China's smartphone industry fell 38.9%, and 56% during February but vivo was able to increase their growth by 10% against. They aim to lead the group in 5G smartphones in the near future.
Texas Instruments commits US$250,000
to support fight against COVID-19 in Malaysia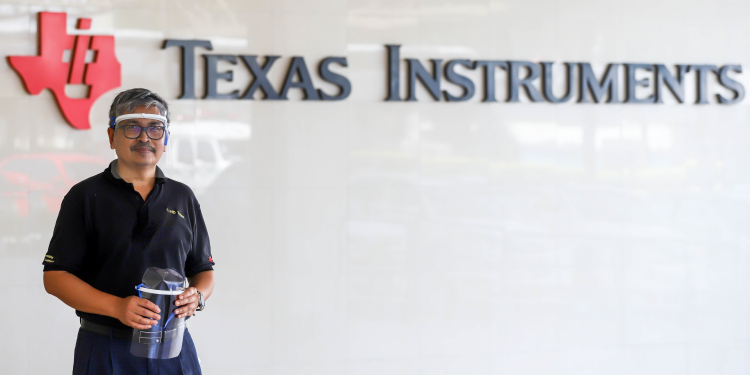 Texas Instruments recently announced a donation of US$250,000 (MYR 1,085,000) to support COVID-19 relief efforts in Malaysia. TI's donation will be used to purchase personal protective equipment (PPE) for frontline medical and public service workers, and food aid to support communities affected by the pandemic surrounding our factories and throughout Malaysia.
TI employees in Malaysia have also found creative ways to help using TI resources. A team of engineers at TI Kuala Lumpur utilized the factory's 3-D printer to manufacture face shields for healthcare workers on the front lines. Employees researched designs and programmed the machine to halve printing time, producing 40 shields per day to help ensure the safety and health of Malaysian frontliners. In addition, teams from both factories delivered PPE worth MYR50,000 to local hospitals and police stations and donated groceries worth MYR15,000 to local communities.
Team Secret win PUBG MOBILE Pro League
(PMPL) MY/SG Season 1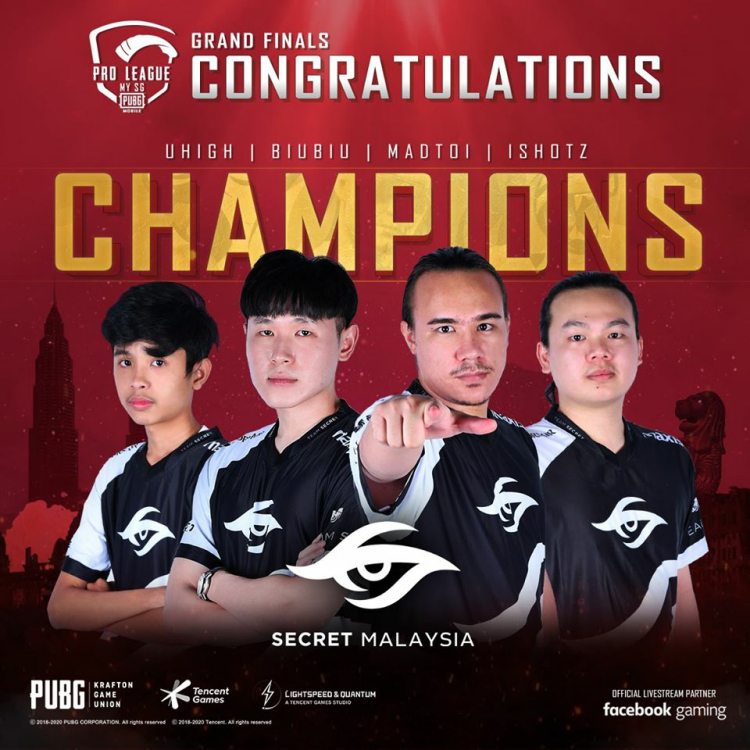 Tencent Games recently concluded its PUBG MOBILE Pro League (PMPL) MY/SG Season 1 Grand Finals which started with a three-week-long round-robin league featuring the best 24 professional PUBG MOBILE teams in the Malaysia and Singapore region. PMPL MY/SG S1 ran from 3rd March - 15 April 2020 and marks the first time an official PUBG MOBILE tournament for the Singaporean crowds.
At the end of the Grand Finals, Team Secret finally emerged as the overall champions of PMPL MY/SG S1 and will be walking away with a prize of US$15,000 and secure a spot in the World League as well as the SEA Finals. On the other hand, Yoodo Gank who scored second place and Bigetron AROV in third place will also be awarded US$10,000 and US$7,500 prizes respectively and both teams are also qualified to the SEA Finals.
MOBILE game title with the objective of bringing the next level of esports for the Malaysian and Singaporean PUBG MOBILE community. Additionally, this league also creates an opportunity for players from MY and SG to reach within the global scene. As Tencent Games has run a series of PUBG MOBILE events prior to PMPL including PMNC 1 & 2 and Community Events, the league could also serve as a platform to nurture the overall professional PUBG MOBILE scene.
With the partnership with one of the largest social media and streaming platforms, Facebook Gaming, PMPL MY/SG S1 is broadcasted live in both English and Malay to cater for both local and international crowds. As the live streaming goes, a concurrent peak viewership as high as 68,428 viewers has been recorded during the Grand Finals.
Carousell commits RM6 million worth of ad inventory for COVID-19 charity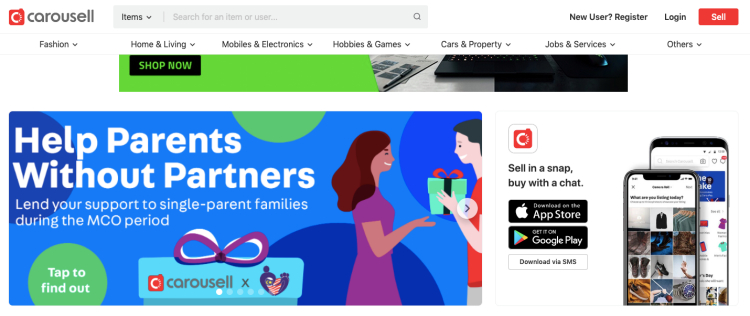 Carousell, is stepping up to help in the fight against COVID-19 by announcing the launch of "COVID-19 Free Ads for Charity". This initiative will offer up to RM6 million in an advertising support program for non-profit organisations helping the communities impacted by COVID-19.
This RM6 million fund will focus on supporting any non-profit organisation in Malaysia, Singapore, Hong Kong and in the Philippines and their efforts to replenish supply of food and essential health products, donations for upkeep cost, call for volunteers and other initiatives caring for families-at-risk and seniors in need.
The initiative will launch with existing partnerships including Parents without Partners Berhad in Malaysia, Singapore Red Cross, Habitat For Humanity in Hong Kong and Caritas Manila in the Philippines. Interested non-profit organisations can simply apply via https://caro.sl/freeadsforcharity.
Apart from supporting non-profit organisations, Carousell has committed to additional resources that will empower small and medium businesses and local entrepreneurs during this COVID-19 crisis.


Special Interview: About the Redmi Note 9S and Xiaomi Malaysia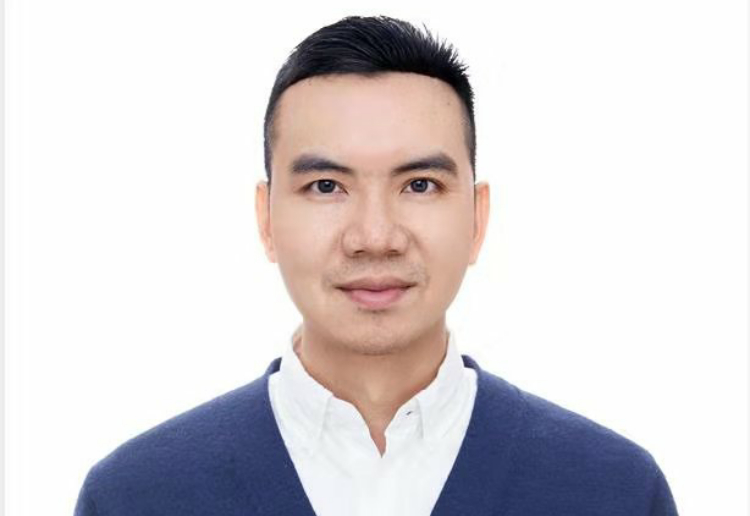 We recently managed to get some QnA time with Nicolas Shi, Xiaomi Country Manager of Malaysia and Singapore and we got some questions answered that you might be interested in. Check out the Interview below:
What do you think about the latest Xiaomi Redmi device, the Redmi Note 9S?

We're excited! The Redmi Note 9S continues the tradition of the Redmi Note series of providing the latest technologies at honest pricing. This has always been our philosophy and commitment from day one.
It has upgraded features such as a DotDisplay screen with a smaller notch for better viewing experience, faster speed and performance with Qualcomm Snapdragon 720G chipset set to satisfy every mobile user. The Redmi Note 9S is truly a midrange performance star.
Long-lasting battery: Redmi Note 9S is equipped with a long lasting 5020mAh battery which supports up to 18W fast charging. A 22.5W fast charger is also included in-box.
New square-shaped quad camera set-up: Redmi Note 9S sports a quad camera with 48MP primary sensor that captures crystal clear day and night shots. Also, it gets ultra wide-angle photos for landscape, shoots gorgeous portraits, or gets up close with macro sensors. It is very versatile and there's a camera for every situation.
Additionally, the Redmi Note 9S has a side-mounted fingerprint sensor, the first Xiaomi smartphone to have this feature.

What are Xiaomi's current and future plans for the Malaysian market?

At Xiaomi, we adopt a thoughtful approach to providing what users need and wants, which also means that we are not adding unnecessary costs on features that they do not need. Before entering a market, we would adopt necessary market research to find out what users need, and in markets where we're deciding on launching. We then did our full homework in finding out what our users need, hence our decision to launch specific phones or products in Malaysia.
We plan to bring in more IoT and smart home products including Mi TV, robot vacuum mop and mop pro, Mi air purifier, Mi watch, gaming monitor, routers, laser projector among others. We believe in a seamless ecosystem setup that provides a great experience for our Mi fans and customers to enjoy Xiaomi products. (Details in Question 4)
These are exciting times for Xiaomi and we are sure the future for the tech industry will be even more exciting. We will continually update on the status of future innovative products that will enter the Malaysian market through various channels.

How do you manage to sell high performance Redmi devices at such low prices?

Our mission is to relentlessly build "amazing products with honest prices" to let everyone in the world enjoy a better life through innovative technology. In order to ensure that we stay true to our mission, our board of directors passed a special resolution before our IPO last year. According to the resolution, we pledged to our existing and potential users that the overall net profit margin of Xiaomi's hardware business will never exceed 5%.
Over the years, our Redmi devices, especially our Redmi Note Series, continue to pursue the ultimate price-performance ratio across different price points and make innovative technologies readily accessible to the mass market. This really encapsulates our main philosophy as a company.
Another important thing to note is our focus on efficiency. During our IPO, we said that a company that is able to achieve world-class efficiency will have the ability to survive multiple economic cycles, continuously seize new opportunities and sustain excellent operational performance in the long run. Now more than ever, we want to reiterate this.

The Redmi series offers plenty of value for the smartphone market, any plans for a Redmi escooter, MiTV or other non-smartphone device?

We plan to bring in more IoT-connected smart home products this year. We believe in a seamless ecosystem setup that provides a great experience for our Mi fans and customers to enjoy Xiaomi products.
In terms of bringing in more IoT system products to Malaysia, Xiaomi's electric scooters are not being sold in Malaysia because we fully respect the government rules and regulations from SIRIM. This is when our products get certified and given a written assurance that conforms to specified requirements set by the certification body.
For Mi TV, we are planning to bring it into the market within this year. Besides, we will also bring more new smart devices here in the near future, including robot vacuum mop and mop pro, Mi air purifier, Mi watch, gaming monitor, routers, laser projector among others. Stay tuned!

The Xiaomi Redmi Note series tends to innovate in terms of value rather than technology, will we ever see a Redmi Note device that pushes innovation in terms of technology

For the Redmi note series, we firmly believe that our business success is underpinned by technological innovations, and to that effect, we have continually increased our R&D investment. There is a year-on-year increase on the back of substantial R&D expansion for the three prior years. In 2020, the allocation for R&D expansion will continue.
According to Canalys, the Redmi Note 7 was the best-selling smartphone model among all models made by Chinese companies in terms of global shipments in 2019.
For us, the Redmi Note series itself is all about living for the challenge. To test that, last year, we even sent the Redmi Note 7 to space to see if it lives up to this challenge. Redmi Note 7 went back home with beautiful photos of our planet earth. And, we also brought the Redmi Note 8 series to the ends of the earth - Antarctica . Once again, the Redmi Note 8 phones withstand the test of the extreme point of the earth. This year, we plan to bring a phone that will push the limits of the Redmi Note series.
We believe the legend will continue. There will be continuing pushing of boundaries in innovations while providing maximum value.

How do you intend to grow the Xiaomi user community in Malaysia?

Mi fans are our most valuable asset. We rely on their feedback to help us improve our products. Our goal as a company has always been developing a deep bond with our fans.
Our vision is to be friends with our users and be the "coolest company" in their hearts. Xiaomi is committed to continuous innovation, with an unwavering focus on quality and efficiency. We build amazing products with honest prices to let everyone in the world enjoy a better life through innovative technology. We want to engage our fans and lead the industry, so we will also constantly innovate and try new things and make them available to everyone.
In Malaysia, that is no exception. The recipe of success for us has always been marketing and engagement with fans, which we have dubbed the Mi Community. It's where we bring together Mi fans and Xiaomi employees in a multi-channel environment, both online and offline, to encourage open feedback and participation across all communities.

Anything you'd like to say in particular to TechNave's readers or Xiaomi Fans?

In this difficult time when we are facing the COVID-19 pandemic, we at Xiaomi prioritise the health and safety of TechNave's readers, Mi fans and customers. In light of that, we are trying our best to shift our arena to e-commerce and online channels to make sure everyone can enjoy the great deals by our latest technologies. At this year's Mi Fan Festival and during the MCO, we hope everyone will be able to enjoy our amazing products with honest prices at the comfort of their homes. So stay safe and stay tuned with us.
This year also marks Xiaomi's 10th anniversary to celebrate the company founding date on April 6, 2010. Over the past ten tumultuous years, Xiaomi has created a series of miracles, including becoming the world's youngest Fortune Global 500 company and the world's fourth-largest smartphone brand. In 2019, Xiaomi achieved a total revenue exceeding RMB200 billion (RM122.75 billion), up 17.7% year-on-year. In the next ten years, we will continue to steadily move forward, turning Xiaomi's vision into reality. We hope readers can look forward to the latest innovations with amazing prices. We're of the conviction that the latest technology should benefit all and not the few.
And starting this year, we have started our strategic roadmap of "5G+AI+IoT and next generation super internet". We will increase our investment to at least RMB 50 billion over the next five years in "5G+AIoT" to ensure our absolute dominance over the new smart living era.
We also hope readers of TechNave to continue comparing phone specs across all the brands to see that Xiaomi has consistently edge the other brands and come top in pushing the boundaries in innovation while offering the best prices. This has always been from our philosophy and commitment from day one.
Thanks for reading folks. Hopefully, we'll be able to do more Interviews and other stuff with the next TechNave NewsBytes, and if you think that your business, brand or organization deserves a place here please email our Editor-in-Chief about that. As always, stay tuned to TechNave.com