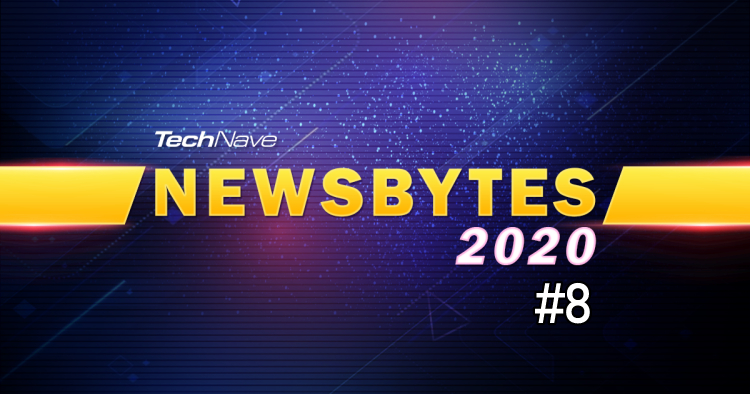 For this issue of TechNave NewsBytes 2020, we have the realme 6i sold out, the Samsung Jet cordless vacuum cleaner and a chance to catch the latest MPL-MY/SG S5 playoffs. There's also the Digi Yellow Heart, a free 120 day license for the Lenovo TGX Remote Workstation and Maxis Cloud, targeting SMEs and Enterprises.
Also for SMEs and the enterprise are announcements for the Hitachi Vantara, Alibaba Cloud, Tencent. Spotify has some instructions on setting it up on a console and LG weighs in on Smart Appliances for a better Earth Day.
More realme achievements as realme 6i arrives in Malaysia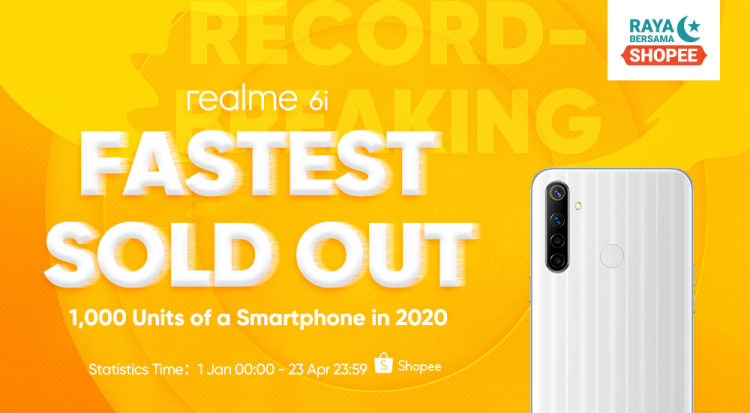 realme Malaysia recently held a special One Day Flash Sale through its official e-commerce store on Shopee by selling the latest realme 6i (3+64GB) for just RM599 instead of the retail price of RM699. The RM100 discount was given out to all purchases made on 23 April 2020 in conjunction with a campaign called Raya Bersama Shopee becoming the fastest-selling smartphone with 1000 units sold out under 40 minutes.
Other titles for the realme 6i include No. 1 Best-Selling Smartphone Brand and Top-Selling Smartphone Model. In addition, two more products were also made available for purchase during the Flash Sale. They were the realme Buds Air for RM199 (RP: RM299) and realme Buds 2 new colour Orange for RM49 . The realme Buds Air have been recognised as the Highest Selling TWS in 2020 (in terms of unit sold and revenue).
Samsung launches High-Performance Samsung Jet Cordless Stick Vacuum Cleaner
Samsung Malaysia Electronics recently launched a new lineup of the Samsung Jet cordless stick vacuum cleaner for RM1699, along with a compatible Clean Station for RM699 that can deliver the ultimate end-to-end cleaning solution for the home. The new Samsung Jet has great usability and can generate up to 200W (150W for Jet 90E & Jet 70) of industry-leading suction power. Samsung's latest cleaning products will be launched in Southeast Asia in March, followed by the U.S., Europe, China, and CIS regions.
The Jet series' industry-leading capabilities are made possible by its Digital Inverter Motor and the Jet Cyclone system. The Digital Inverter Motor incorporates an ultrasonic welded cover and diffuser that optimize airflow. It allows Samsung Jet to maintain a high level of energy efficiency needed to generate a significant level of suction power. Meanwhile, the Jet Cyclone system features nine separate cyclones, each with 3-way multi-air inlets to minimize loss of suction power while securely trapping fine dust particles that are sucked into the vacuum cleaner.
Users can also enjoy longer cleaning times with the Jet series' high-capacity battery. The long-lasting battery addresses consumer needs for a reliable vacuum cleaner that can maintain suction for up to one hour. And since the battery can easily be removed and replaced with a spare, users can clean for up to two hours in one session if needed.
The newly unveiled Clean Station is an innovative dust disposal solution that automatically empties out the Jet series' dustbin to provide users with a simpler way to manage their Samsung Jet. The Clean Station incorporates a highly advanced dust filtration system that directly solves the issue of having dust fly everywhere while disposing collected dust from the vacuum canister.
Users simply need to place the dustbin on top of the Clean Station to automatically empty out its contents. The Clean Station also has an Anti-Dust Emitting Structure that has been verified by Underwriters Laboratories (UL) to prevent ultrafine dust from getting released back into the air while the dustbin is being emptied out. Its air-tight design prevents 400 times more emission than conventional dustbins. It also has its own 5 Layered HEPA Filtration System that traps up to 99.999-percent of fine dust particles to ensure purer air in the room.
Check out the site and here for more information.
Mobile Legends: Bang Bang Professional League MY/SG Season 5 Playoffs are here!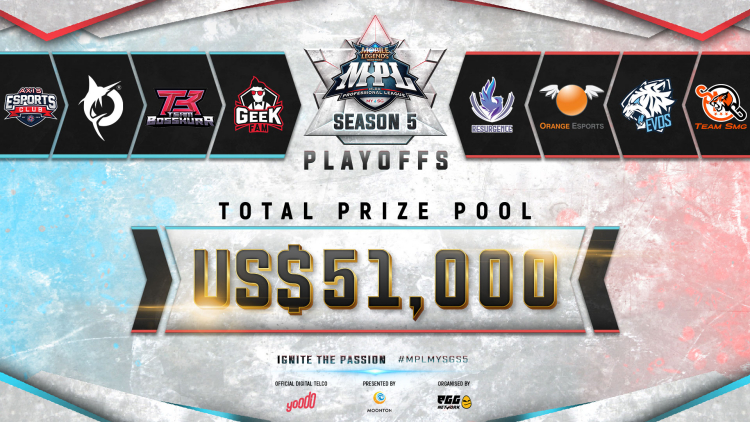 The Mobile Legends: Bang Bang (MLBB) Professional League Malaysia and Singapore Season 5 (MPL-MY/SG S5) Playoffs, with Yoodo as its official digital telco, is happening this 1st to 3rd May 2020. The finale of MPL-MY/SG S5 will be played entirely online with matches starting every day from 2pm onwards. Fans can watch the matches live with Bahasa Malaysia commentary on MLBB's official Facebook page and on Astro Arena CH801/802(HD), while the stream on MLBB's YouTube Channel will be casted in English.
With the MPL-MY/SG crown won by two Malaysian and two Singaporean teams over the past four seasons, the upcoming Playoffs will be an exciting tiebreaker for both countries. Players from all four past season champions have advanced into this season's Playoffs, and there is yet to be a two-time champion of MPL-MY/SG.
The eight teams who have made it into the upcoming Playoffs are: Resurgence (SG), Geek Fam (MY), EVOS SG (SG), Team Bosskurr (MY), Orange Esports Reborn (MY), Todak (MY), Team SMG (MY) and Axis Esports (MY).
Resurgence, whose line up consists of three players from Season 1 Champions IDNS SG, have been dominant this season, taking the top spot in the Regular Season standings. Malaysia's Season 3 Champions Geek Fam came in second, indicating that they are once again a top contender after a lacklustre performance in Season 4. In fact, both Resurgence and Geek Fam only lost one match throughout the entire Regular Season.
Defending Champions EVOS SG remains a consistent force to be reckoned with, finishing third in the Regular Season standings. Axis Esports, whose line up consists of four team members from Season 2 Champions Saiyan Reborn, came in eighth in the standings, barely making it into this season's Playoffs. With Singapore's Siren Clan and Notorious Villains eliminated, the last eight teams will be competing for the top prize of RM109,700 (US$25,000).
Digi launches Yellow Heart crowdfunding initiative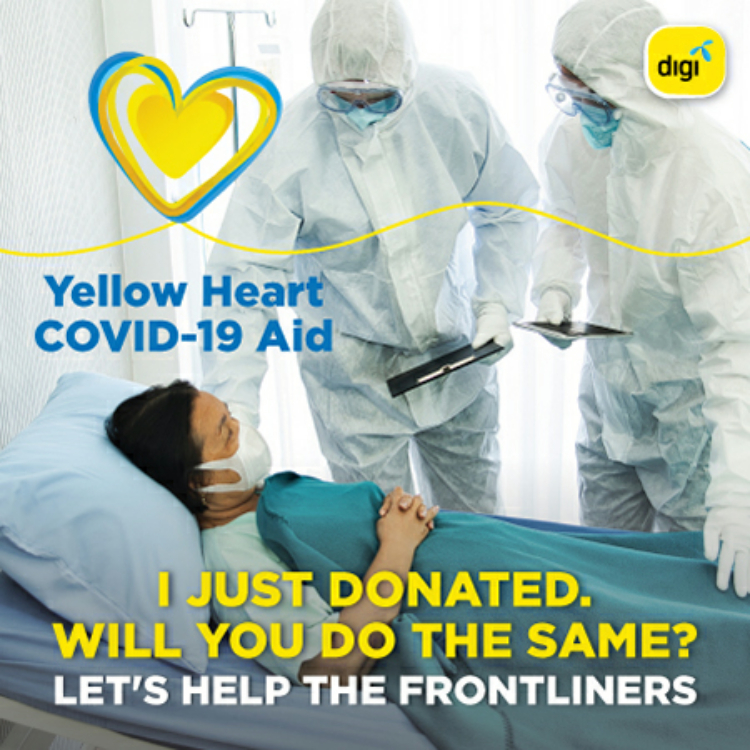 Digi Telecommunications Sdn Bhd recently introduced its first Yellow Heart crowdfunding initiative with the COVID-19 Aid campaign. The initiative is aimed at enabling Digi customers to join in the cause to collect funds in support of the Ministry of Health (MOH) and frontline healthcare workers as they fight the COVID-19 pandemic. Digi customers can easily contribute on the MyDigi app, a feature-rich self-care mobile app that offers customers convenience and great rewards.
The Yellow Heart COVID-19 Aid campaign complements Digi's existing RM1 million contribution to the GLC Disaster Relief Network (GDRN) coalition to support the MOH in addressing the COVID-19 crisis. It will run for four weeks, and all proceeds will be used to acquire medical equipment, personal protective equipment (PPE) and other medical supplies required for hospitals involved in stemming Covid-19 across Malaysia, as guided by MOH.
Digi's Chief Corporate Affairs Officer, Joachim Rajaram said that the Yellow Heart COVID-19 Aid campaign was founded in the spirit of #DigiCares, to provide a way for Digi to partner with customers to make a difference during this crisis.
Interested Digi customers can donate anywhere between RM2, RM5, RM10 and RM20 per transaction on the MyDigi app by purchasing the Yellow Heart COVID-19 Aid pass. The donation campaign is open exclusively to Digi customers, where customers are limited to purchasing only one pass per denomination. This means, you can only donate each amount one time, with a total donation of RM37 per customer.
In order to donate, customers just need to follow these simple steps:
Launch the MyDigi app or download it via the Apple App Store or Google Play Store

Under the Rewards section, select the Yellow Heart COVID-19 Aid Campaign Card

Choose your preferred denomination pass: RM2 / RM5 / RM10 / RM20

Click "Confirm"

You will receive a confirmation for each successful transaction

The donation pass will be reflected in the MyRewards tab
For Digi Postpaid users, donation pass purchases shall be reflected in their bills according to their billing cycle, while for Digi Prepaid users, the purchased amount will be deducted from their available credit immediately. Check out the site for more details.
Lenovo offers 120-Day free license of TGZ Remote Workstation Software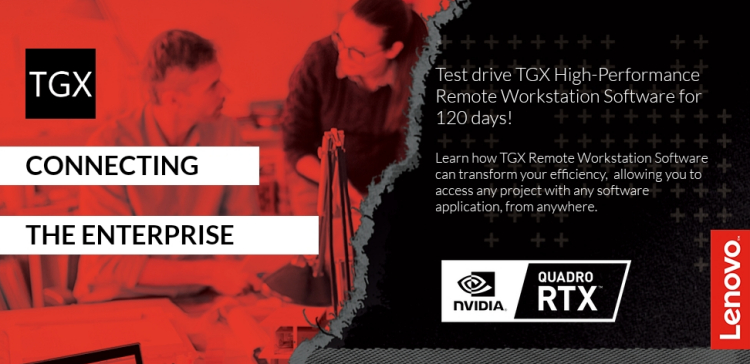 To supply the remote workforce with the power their work demands, Lenovo is offering a free 120-day license of Mechdyne's TGX Remote Workstation software. This software leverages NVIDIA Quadro GPUs to remove performance deltas to take advantage of the built-in video encoder to compress and send information from the host workstation to the end-point device to decode. This eliminates lag on complex and detailed application files.
Teams can share powerful, high-end workstation resources across the business, easily dialing-up performance and powerful GPUs from their standard workstation and collaborate remotely with coworkers around the world. Users keep data and company IP secure onsite, while reducing the risk of data breaches and remotely administering computer hardware assets from anywhere, anytime.
Users can install the trial on their host workstation and the receiver software for their local device to access their applications and projects as if they were in-office without restrictions. If you would like to learn more about this solution, please visit Lenovo Remote Workstation.
Maxis expands cloud solutions through aqui-hire of ICMS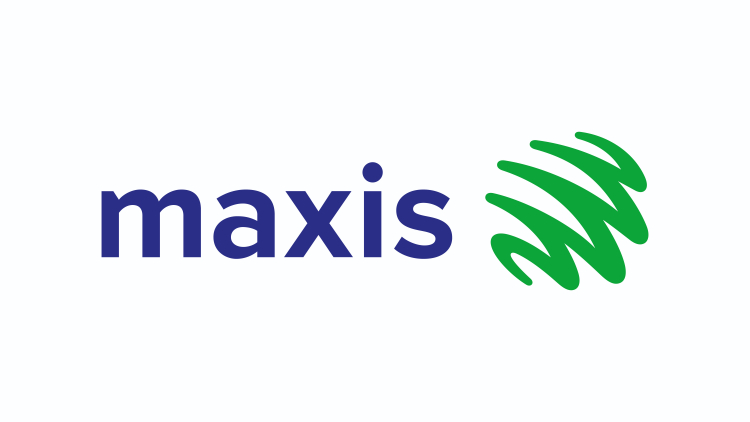 Maxis' recently expanded its cloud solutions and services offerings. The telco is accelerating its talent capacity and capabilities to support and stimulate business growth across the nation, as it seeks to help with adoption of next generation digital networks and solutions to drive market competitiveness, particularly for the critical SME segment.
This expansion and enhanced capability was a result of Maxis' recent acqui-hire of Malaysian-based cloud solutions company, Infrastructure Consulting & Managed Services (ICMS), primarily for their talent pool of specialist professionals. This will result in a strengthened technical workforce for Maxis with new expertise in Microsoft and cloud solutions.
The solutions that will be integrated into Maxis' offerings include Microsoft 365 including Microsoft Teams, IaaS and PaaS implementation on Microsoft Azure, Managed Services, Project and Professional Services, Disaster Recovery and Backup solutions. The expansion will allow businesses to now have access to a wider suite of industry leading product offerings, combining cloud, IoT, Unified Communications, mobile and fixed connectivity.
As a Microsoft Gold-certified Partner, Maxis will deliver a wide range of industry leading cloud technologies with best-in-class capability within specialised areas of business over its leading converged 4G mobile and fixed network in Malaysia. These come with significant benefits to businesses including costs optimization, increased flexibility, enhanced security and better scalability – key ingredients for digital transformation.
With an ambition to be Malaysia's Leading Converged Solutions Company, the newly enhanced capabilities in cloud solutions further accelerates Maxis' momentum in becoming a trusted converged ICT solutions provider for businesses of all sizes, leveraging its superior mobile and fixed connectivity.
Leveraging its unique Fixed and Mobile network, Maxis' converged offerings are built around an "Always On" proposition. Its vision is to help businesses across key segments succeed by simplifying and improving the way they work. Its innovative technologies and digital solutions are delivered over its market leading converged network that ensures an unrestricted and worry-free experience which can be utilized as a service.
For more information, please visit: maxis.com.my


New Hitachi Vantara virtual storage platform release for midsize enterprises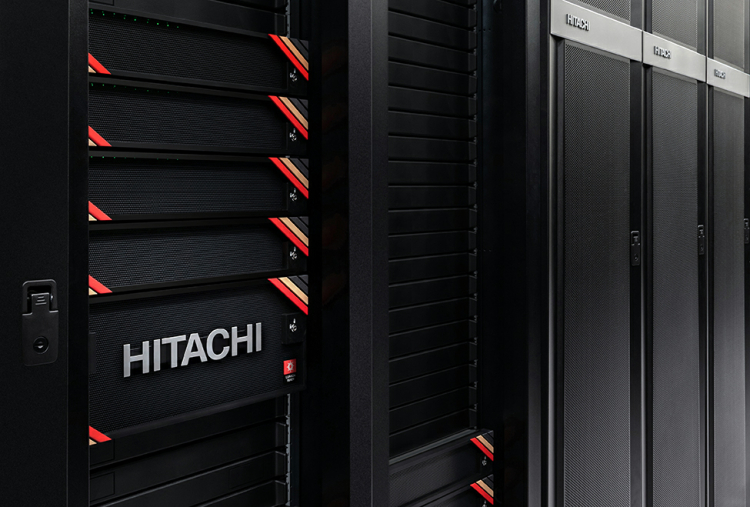 Hitachi Vantara, a wholly owned subsidiary of Hitachi, Ltd. (TSE: 6501), today introduced Hitachi Virtual Storage Platform (VSP) E990, the company's new storage platform for midsize enterprise customers.
The company also unveiled EverFlex from Hitachi Vantara, a program that provides simple, elastic and comprehensive acquisition choices for the E990 and the entire Hitachi Vantara portfolio. EverFlex adds consumption-based pricing models that range from basic utility pricing, to custom outcome-based services, to Storage as a Service. It will align IT spend with business use for midsize enterprises, enabling effective ways to lower cost, avoid wasting capacity and eliminate disruption.
With data volumes forecast to rise to 23%1 and data storage budgets growing only 10%2 on average, midsize enterprises urgently need solutions to reduce storage costs. The new Hitachi VSP E990 with Hitachi Ops Center delivers industry-leading 4:1 data deduplication – twice that of Hitachi's closest competitor – guaranteeing to free up 75% of storage capacity3.
Hitachi Vantara VSP E990 addresses the data infrastructure reliability challenges that many enterprises continue to face: One-third of enterprises still suffer outages5 or significant performance degradation as a result of storage reliability issues. VSP E990 delivers Hitachi Vantara's long-standing leadership in reliability to midsize enterprises at a price point they can afford. It features an all-NVMe architecture with the industry's leading and lowest-cost IOPS (as low as $0.03 per IOPS) and ultra-low latency for the most resource-hungry business applications.
New EverFlex adds greater choice in consumption-based pricing models that make pricing predictable for cloud-like storage usage. It starts by enabling customers to pay only for what they use and align technology spending with business use to reduce costs by up to 20%3, eliminating the need to pay for the essential reserve capacity that every installation needs. Added services are available to further reduce costs and avoid disruptions to business by providing outcome-based operational services that help deliver more consistent service levels without placing additional burden on staff.
The VSP E990 is ideal for partners to deliver innovation and benefits important to midsize enterprise customers. Hitachi Vantara continues to invest in its predictable, profitable and pioneering partner program with enablement tools, marketing resources and incentives designed for distributors and resellers focused on midsize enterprises. Read the blog post by Hitachi Vantara Channel Chief Kimberly King to learn more about the opportunity VSP E990 presents for partners and to read commentary from the company's global partner community.
Check out this site for more information.
Spotify on how to setup your console so you can stream your own music
How to Set Up Spotify on PS3™, PS4™ and Xbox One
The first step is to download the app on your device. Once you've done that, you can log into Spotify one of three ways:
Use Spotify Connect to link your Spotify app to your device.

Enter your Spotify email address and password. (If you usually log in using Facebook, use Spotify Connect instead.)

Select "Log in with PIN." Then, on your phone or computer, go to www.spotify.com/pair and enter the PIN on your screen. (This option is not available for PS4.)
Alibaba Cloud launches USD30 Million Global SME Enablement Program
Alibaba Cloud recently launched a Global SME Enablement Program to provide cloud technology relief worth more than USD 30 million to new and existing small and medium-enterprise (SME) customers around the world and equip them with the solutions needed to maintain business continuity amid the COVID-19 pandemic.
Under the program, new SME customers worldwide can apply for the relief between now and June 22 to start using a portfolio of proven solutions from Alibaba Clouds. The portfolio consists of a support package with 12 key products, including Elastic Compute Service (ECS), which powers cloud applications with low latency, and Object Storage Service (OSS), an encrypted service for data storage and backup in the cloud, as well as Alibaba Cloud Academy Courses.
Existing customers can also apply for product coupons between now and June 22 to help them expand or upgrade their cloud applications. In addition, Alibaba Cloud will reach out to SME associations to help meet their members' technology needs as they fight the pandemic.
Alibaba Cloud announced the Global SME Enablement Program at its Digital Cloud Day. The interactive one-day online conference introduced Alibaba Cloud's latest technologies and customer case studies; and in particular how Alibaba Cloud is applying cloud computing, data analytic, and artificial intelligence capabilities to help businesses and the wider communities better cope with COVID-19.
For more information about the Alibaba Cloud Global SME Enablement Program, please visit: their site.
Tencent named in Gartner Market Guide for Cloud Workload Protection Platforms
With the development of Internet of Things and cloud adoption by enterprises, for the enterprises in digital transformation, the significance of host security, which is the infrastructure of data assets and business management, is increasingly prominent. The latest technologies such as virtual machine, cloud hosts and containers are also breaking the security boundary between virtual and reality, bringing stronger challenges to hosts.
On April 14, Gartner, an IT research and advisory company, released the Market Guide for Cloud Workload Protection Platforms (CWPP). Tencent is listed in the research.
LG: How Smart Appliances can help save energy making every day Earth Day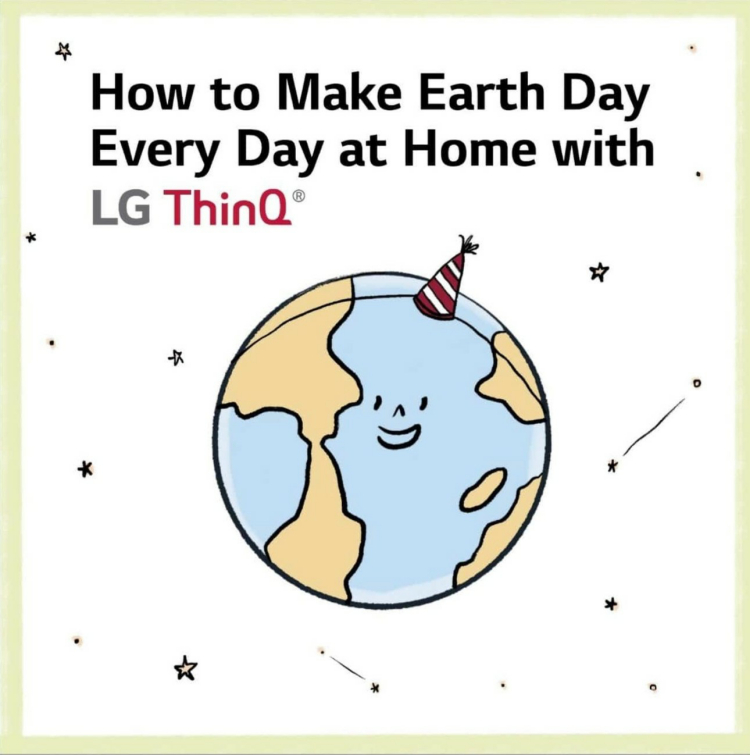 Since Earth Day was first observed 50 years ago, the day's message has only grown in importance. For anyone wondering how they can contribute to a better tomorrow, a good place to get started is right at home with smart, energy-saving home appliances and tools. You may not believe it but even the smallest changes can ultimately make the biggest difference.
Many of us are guilty of forgetting to turn off the lights, fans and air conditioner before leaving the house – resulting in the spending of unnecessary resource and money. Thankfully, there are easy-to-use smart tools that can easily be controlled and monitored from anywhere with your smartphone.
Smart thermostats such as Nest and smart lighting like Philips Hue enable you to control the indoor temperature and lighting using only a smartphone from anywhere or set up automated schedules.
Smart appliances – from room air conditioners to laundry – can also be monitored and controlled more efficiently than ever through a simple, central app – like the ThinQ app from LG. The app makes it easier to check if the TV has been left switched on or to adjust settings on the air conditioner to avoid wasting power, or download specialised cycles for the washer and dryer to minimise water usage.
The environment wins when large home appliances like washers, dryers, refrigerators, and more are kept in tip-top shape for optimal performance. Features like "Proactive Customer Care" can help do just that, improving product performance and longevity by reminding LG appliance users when to perform regular maintenance tasks, and offering tips on preventative care.
For example, if Proactive Customer Care detects that your LG dryer is experiencing reduced air flow in the vent, it alerts the user with the steps to take to fix the problem and restore optimum drying capability while saving energy. If you used too much detergent, it would send you an alert and instructions to avoid overworking your washer, which often runs an extra rinse cycle when there is too much soap.
Buying energy saving appliances is one of the best ways to make your home greener. The growing availability of products earning the Energy Star label makes it easier than ever to help save the planet – and save on monthly energy and water bills at the same time.
For clean, bright lighting in the home, LIFX's smart LED bulbs are an excellent choice, lasting an incredibly long time and using less energy than conventional bulbs. Then there's smart plugs and smart power outlets like those from ZigBee Plug-In, which can make all manner of devices 'smart,' meaning less energy consumption and convenient energy tracking.
Smart washing machines like the TurboWash 360 can help to lower household water consumption. Equipped with LG's AI Direct Drive technology, this advanced Energy Star washer gets clothes cleaner while intelligently increasing water-use efficiency
AI is also used in smart air conditioners. For example, the AI Dual Inverter in LG units delivers impressively fast cooling without sacrificing an ounce of efficiency. Switching to smart appliances not only makes your life easier, it also goes some way toward protecting the planet and conserving our natural resources.
Learn how smart home appliances can contribute to this effort at their site.


That's it for this TechNave NewsBytes 2020 #8. As always, if you think your news deserves to be here, contact our Editor-in-Chief. Stay tuned to TechNave.com