TechNave NewsBytes 2021 #2 - Samsung Valentine's Day deals, SmartTag, sustainable future, realme X7 Pro 2.2, Sony World Photography Awards 2021, Huawei Malaysia Country Director and more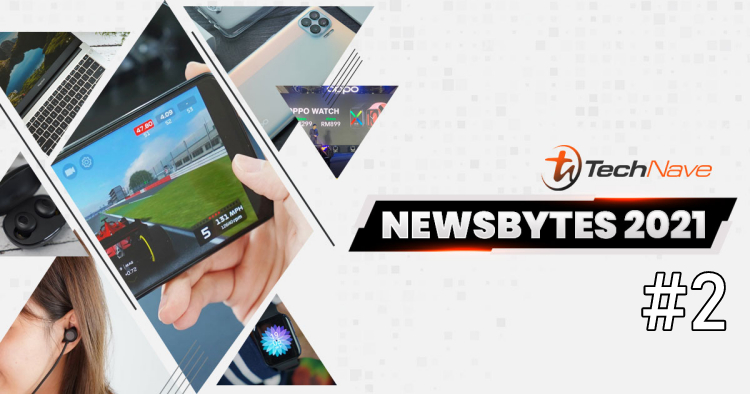 Welcome back TechNavers and NewsByters, in this issue of TechNave NewsBytes 2021 #2 Samsung has a number of Valentine's Day Gifts deals, a tutorial on how to use their new Samsung Galaxy SmartTag and how Samsung's 2021 TVs contribute to Eco-Friendly efforts for a sustainable future.
realme pat themselves on the back for their realme X7 Pro achievements during Shopee 2.2 CNY sale while Sony announced the winner of their World Photography Awards 2021. HUAWEI Malaysia announced Fisher Jiang as Country Director while TNB announced the progress of their Smart Meter installation for Malaysia.
Maxis announced their Programmable Network for enterprise-grade connectivity and performance. Kaspersky chimed in about threats disguised as popular online learning platforms in the second half of 2020 while Astro Radio charts digital heights with SYOK.
Yoodo announced new Partnerships with Moonton & RSG MY, while AMD released a new version of their AMD Radeon Software driver. MDEC awarded RM6.2 Million to 66 Smart Automation Grant Recipients and appointed Zamer Rizal Osman as Head of Performance Management System & Engagement.
SAMSUNG ANNOUNCEMENTS
Celebrate love and life with Samsung 's Valentine's Day Gifts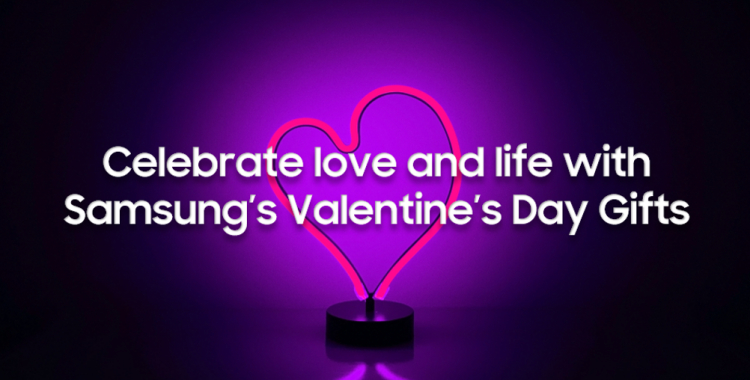 Valentine's Day is fast approaching and perhaps you are considering a different mode of celebrations this year – centred on quality time with those you love and adore.
Whether you are looking to level up your home living and entertainment experience, or to surprise your loved ones with new gadgets that can create unforgettable memories together, Samsung has got you covered with the following deals:
Samsung Galaxy S21 Ultra 5G : RRP for 512 GB – RM5,899 | RRP for 256GB – RM5,299 ~ Purchase the Galaxy s21 series from 29 January to 31 March 2021 and get complimentary Galaxy Fit2, Galaxy SmartTag and Wireless Charger Trio worth a total of RM697.

Samsung Galaxy Buds Pro : RRP: RM799 ~ From 29th January to 28th February 2021, customers who purchase Galaxy Buds Pro will be entitled to a complimentary Strap Cover worth RM99.

Galaxy Watch3 Bluetooth (41mm) : RRP: RM1,699

Samsung QLED 8K Q950T : RRP RM 64,999 ~ [Free Gift: Galaxy Z Fold2 5G worth RM 7,999]

Samsung Odyssey G9 Monitor : RRP RM 6,199 ~ [Free Gift: Sound Bar worth RM799]

Samsung 32" M7 Smart Monitor : RRP RM 1,999 ~ [Rebate: RM 300]

Samsung Galaxy A12 : RRP RM799

Samsung Galaxy Tab A7 (10.4") Wi-Fi : RRP RM999 ~ Complimentary 6-month subscription to over 130 e-books from SnapLearn worth RM255 with every purchase of Galaxy Tab A7

Samsung 65" The Frame QLED LS03T 4K Smart TV : RRP RM 10,999 ~ [Free Gift: Customizable Brown Frame worth RM499]

Samsung Grill Microwave Oven, 30L : RRP RM 749 ~ [Free Gift: 1L Eco Wheat Straw Food Container worth RM 39.90]

Side By Side with Samsung Family Hub™, 660L : RRP RM 8,999




How to use the Samsung Galaxy SmartTag
On January 19, Samsung Electronics launched Galaxy SmartTag, a gadget to take the pain out of misplacing your personal items. Measuring slightly less than 4cm by 4cm and weighing only 13 grams, the Galaxy SmartTag can be attached to keys, luggage or any of your other personal belongings to make them easily trackable on your smartphone.
Before you can use your Galaxy SmartTag, it first needs to be connected to your smartphone. Simply press the button in the middle of the SmartTag, and then press it once more when prompted by your smartphone. You will then be able to see the location of the tag on a map using SmartThings Find in the SmartThings app and use features like navigation to locate the tag or have it emit a chime.
When the Galaxy SmartTag is near your smartphone, it uses Bluetooth Low Energy (BLE) technology to provide the location of the tag. If the tag is not near your phone or Bluetooth is disconnected, it uses other nearby Galaxy smartphones to detect the SmartTag signal and help you locate what you have lost. The Galaxy SmartTag is useful not only for locating items, but also in remotely controlling your smart devices. Through the SmartThings app, users can set functions to be executed when the tag button is pressed once briefly, and when it is pressed and held. Once you set up other devices in the 'Mode' menu of the SmartThings app , you will be able to control multiple appliances with your SmartTag.
For more information, visit their site.
How Samsung's 2021 TVs Contribute to Eco-Friendly Efforts for a Sustainable Future
Check out the infographic below on how Samsung's 2021 TVs contribute to Eco-Friendly efforts for a sustainable future:

REALME ANNOUNCEMENTS
realme X7 Pro achievements during Shopee 2.2 CNY sale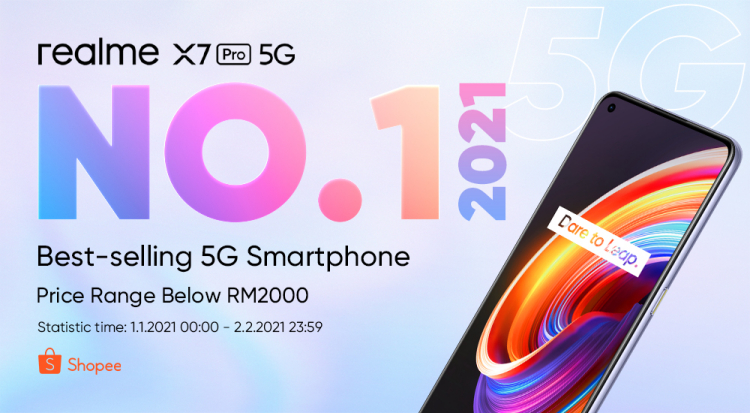 realme Malaysia recently announced that their realme X7 Pro 5G smartphone achieved the title of No.1 Best-selling 5G Smartphone under RM2000 as of 1 January till 2 February 2021. realme fans received an RM50 discount for this device during the online first sale on 2 Feb 2021.
realme acknowledged the support from their fans in Malaysia along with an 'ox-picious' Happy Chinese New Year.
SONY ANNOUNCEMENTS
Sony World Photography Awards 2021 announced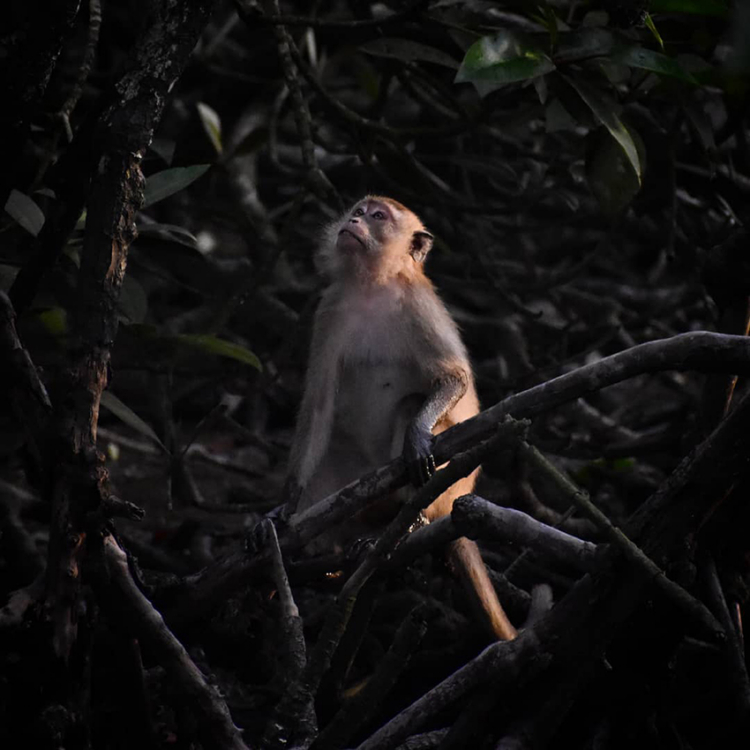 Ray of Hope, Yoganathan Loganathan
The World Photography Organisation and Sony Malaysia are delighted to reveal Yoganathan Loganathan as Malaysia's National Award winner for the Sony World Photography Awards 2021. The National Awards program is an initiative set up by the World Photography Organisation and Sony to support local photographic communities around the world, with 53 countries taking part this year. Over 330,000 images from 220 territories were submitted to the Sony World Photography Awards 2021 and over 165,000 were entered to the Open competition (from which the National Awards winner was selected).
Yoganathan Loganathan was anonymously selected by judges for his photograph "Ray of Hope", entered into the Natural World & Wildlife category of the Open competition. This photo of a long-tailed macaque also known as a crab-eating macaque was photographed in a mangrove forest of Kuala Gula, Perak. He was walking through the mangrove forest searching for birds or snakes to be photographed during the evening. Then, he saw a group macaque foraging through the mud for their last meal of the day before the Sun went down. This particular photo was taken under a ray of sunset that fell on the macaque when it looked up, picturing a gesture of hope for the future from the animal.
As Malaysia's National Award winner, Yoganathan Loganathan receives Sony digital imaging equipment. The overall winners in the Student, Youth, Open and Professional competition of the Sony World Photography Awards 2021 will be announced on 15 April 2021 via the World Photography Organisation's digital and video platforms. For more information about winners and shortlists please visit their site.

HUAWEI ANNOUNCEMENTS
HUAWEI Malaysia announces Fisher Jiang as Country Director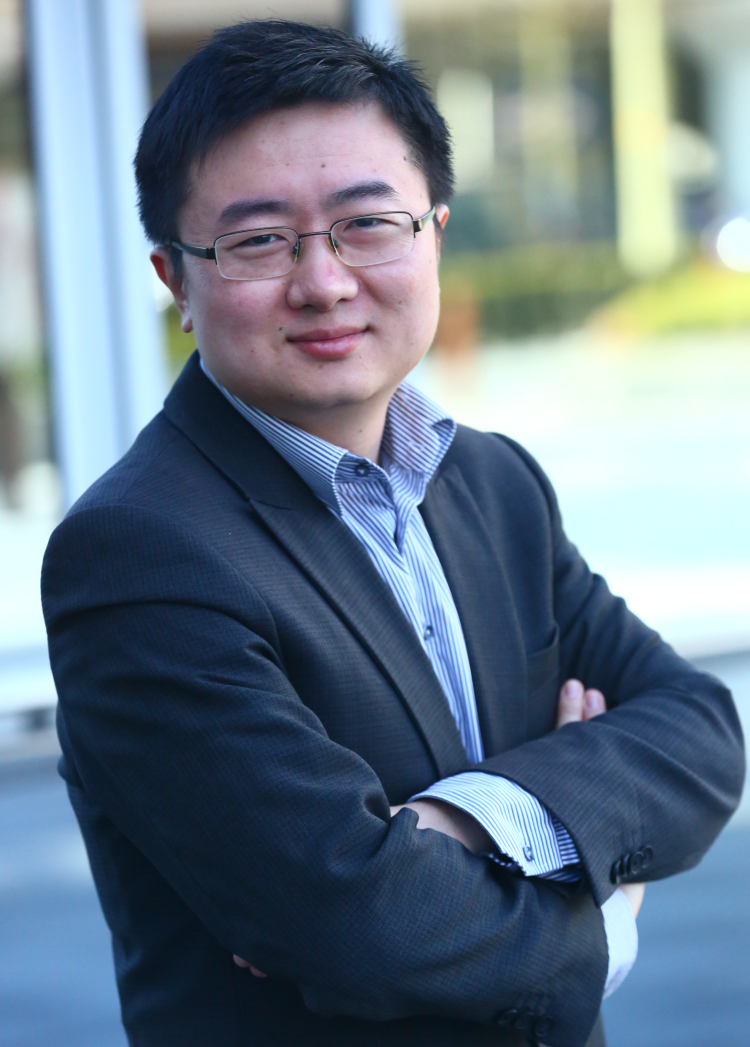 HUAWEI Malaysia (Huawei Technologies (M) Sdn Bhd) recently announced the appointment of Fisher Jiang as its new Country Director of HUAWEI Malaysia Consumer Business Group. Prior to his appointment, Fisher was the Country Director of HUAWEI Indonesia Consumer Business Group. Jiang brings with him extensive industry experience, notably in the area of business strategy planning, the formation of corporate alliances and relationships and enhancing organisational performance and capability.
In his new role, he will continue the mandate for overseeing all aspects of HUAWEI Malaysia Consumer Business Group's operations, reinforcing its commitment as a global smartphone brand to deliver high-quality products to Malaysian shores, further enabling Malaysians to live a seamless, AI-powered connected life. Amongst these devices include Huawei Vision Smart Screen which comes equipped with MEETime that offers consumers a new two-way screen sharing function. Currently, HUAWEI Vision is already available in 20 HUAWEI Experience Stores.
With over 15 years of experience in the consumer electronics industry, Jiang has undertaken various leadership roles with HUAWEI Technologies. He joined HUAWEI China in 2005 as a Sales Account Manager, and quickly rose through the ranks handling different positions across markets. This includes being Director of Huawei Consumer Business Group in Netherlands and Director of Channel Sales for Asia Pacific (APAC). In his previous roles, he was responsible for strategy planning, market analysis, sales and services as well as overall operations for the respective markets.


MISC ANNOUNCEMENTS
One Million Malaysian Homes Are Now Equipped with TNB Smart Meters
Tenaga Nasional Berhad (TNB) have announced that they have officially installed one million Smart Meters in Melaka and the Klang Valley, with more to come in 2021. The announcement marks a major milestone since the initial rollout of Smart Meters four years ago in Melaka. TNB also reported a huge increase in the number of myTNB users from 1.4 million to 4.7 million, representing an increase of 236% from December 2019 - December 2020. myTNB is a platform that enables homeowners to view and pay their bills digitally, but its features have been enhanced over time.
As myTNB continues to enrich its features to support customers at any time and place, the announcement of nationwide lockdowns earlier this year has helped contributed towards more Malaysians adopting the digital platform to manage their account and energy consumption even more than before. While everyone is encouraged to download and use the myTNB app or visit the portal, it is especially beneficial to Smart Meter users, who in addition to being able to pay and view their bills, can also monitor their daily electricity usage.
TNB hopes to double down on the Smart Meter installation efforts in Klang Valley for the remainder of 2021, with plans to expand into other areas of Malaysia in the near future. For more information on the Smart Meter, please check out their site.
Maxis Programmable Network brings new era of enterprise-grade connectivity and performance
Maxis is continuing with its commitment to help accelerate digitalisation for businesses with the launch of its Maxis Programmable Network (MPN), Malaysia's first programmable software-defined network. It is a next generation enterprise grade network delivering to the needs of all enterprises for their fixed voice and data requirements. This converged 5G-ready core network infrastructure is designed to give enterprises greater agility, control, scalability and visibility in how they connect their organisations beyond just subscribing to a service.
To illustrate, the MPN allows enterprises to scale their bandwidth with flexible subscriptions as short as a day. MPN enables a key feature that is a game-changer for businesses – Bandwidth on Demand – which provides companies with the ability to upgrade bandwidth in real-time. To take full advantage of MPN, customers just need to log into or register with Maxis Business Hub to access a suite of on-demand services including Bandwidth on Demand.
Real-time Bandwidth on Demand is available with six fixed enterprise broadband services: Dedicated Internet Access, Managed SD-WAN, Cloud Connect, Multi-Protocol Label Switching VPN, Data Centre Connect, and Domestic Private Leased Circuit. Organisations can upgrade their bandwidth almost instantly when needed with the click of a button on the new self-serve portal on the Maxis Business Hub. Data-heavy backups, preventive maintenance, and disaster recovery activities can also now be undertaken more effectively, resulting in savings of as much as 30%.To find out more about the Maxis Programmable Network, please visit their site.
Kaspersky: The number of users that faced threats disguised as popular online learning platforms increased by 60% in the second half of 2020
As the pandemic continues and schools experience renewed closures or pursue a hybrid model of learning (in-person and remote), the educational sector continues to attract the attention of cybercriminals on the Internet. From July to December 2020, 270,171 users encountered various threats disguised as popular learning platforms—an increase of 60% when compared to the first half of 2020. To help educators stay secure, Kaspersky has launched a digital toolkit that teaches cybersecurity best practices.
Last spring, more than 1 billion schoolchildren around the globe were affected by school closures as countries attempted to slow rising infection rates. For many, that meant a switch to emergency remote learning—a transition that, unfortunately, left many students and educators vulnerable to cyber risks.Now, schools around the globe, from England and Germany to Malaysia and the US, are once again closing as countries fight a resurgence in infections, and, not surprisingly, this has led to some undesirable consequences.
From January to June 2020, the total number of users that encountered various threats distributed under the guise of popular online learning platforms/video conferencing applications was 168,550 – a 20,455% increase when compared to the same period for 2019. This number has only continued to grow from July to December, as discovered by Kaspersky experts. As January 2021, the number of users encountering various threats using popular online learning platforms as a lure reached 270,171—a 60% increase when compared to the first half of 2020. You can explore the toolkit here.
Astro Radio charts digital heights with SYOK
A recent GfK study showed that 97% of Malaysians continue to consume radio from home during the Covid-19 pandemic. The continuation of travel restrictions has increased in-home listening to radio via mobile devices for the latest breaking news and entertainment. Astro Radio understands that radio listenership is increasingly driven by an omnipresence in digital arenas catering to listeners in their cars, at home or in offices via mobile devices. To this end, Astro Radio's 11 radio brands housed under its SYOK app continuously create and evolve to remain relevant to fans. Through the SYOK app, all Malaysians can opt to stream their favourite radio brands, music channels and a wide variety of podcasts.
During the pandemic, SYOK saw the opportunity for successful collaborations, including with e-commerce giant, Shopee, for contest 'SYOK Super Bonanza', where RM15,000 worth of Shopee vouchers were given out, to reward users whilst keeping them entertained in these trying times, garnering over 14,000 entries. The success led to a subsequent collaboration, 'SYOK Ang Pow Bonanza', a Chinese New Year contest giving out Shopee Vouchers as 'ang pows'. Separately, SYOK also explored a collaboration with social media platform, Tik Tok, for a hashtag campaign, #TerimaKasihHero, encouraging netizens to pay homage to our frontliners through creativity, which received over 62,300 video submissions.
Under SYOK's podcast category, Malaysians can explore several different offerings, including 'Catch-Up Radio', 'SYOKcast Originals' and shows from content partners. In 2020, 'SYOKcast Originals', SYOK original podcasts, achieved more than 580,000 streams. Some of the more recent SYOKcasts include 'Belang Harimau Besi', a strategic partnership with Dewan Bahasa dan Pustaka and the Malaysian Army (Angkatan Tentera Malaysia), 'Remang', Malaysia's first horror Malay audio drama, 'Confession Bilik Gelap' inspiring stories by local personalities, 'That 20's Show' featuring struggles of those in their 20s, 'The Rockstar's Guide', for local musicians and many more.
Yoodo announces new Partnerships with Moonton & RSG MY, New Esports Teams, New Tournament Sponsorships, and Refreshed Yoodo Gank Roster
Yoodo recently announced that they will continue to collaborate with Moonton – publisher of Mobile Legends: Bang Bang (MLBB), and forge new ventures with RSG MY – Southeast Asia's premier esports organisation. Yoodo also announced partnerships with two new esports teams and announced a roster refresh for popular Player Unknown's Battlegrounds (PUBG) MOBILE esports team – Yoodo Gank.
The Yoodo + Moonton partnership may see an array of MLBB focused tournaments across the whole of 2021. This will begin with the upcoming MLBB Pro League (MPL) Season 7, which for the very first time will feature a dedicated league for Malaysia. This will then be followed by a special invitational tournament before marching on to MPL Season 8. The MLBB M3 World Championships is expected in late 2021.
Yoodo also announced a strategic partnership with RSG MY which sees the announcement of a brand-new MLBB esports team, Yoodo RSG MLBB, a new challenger in the MLBB competitive arena. The new collaboration also sees the Telco expanding a stronger presence in Call of Duty: Mobile as the partnership also sees the announcement of the brand-new Yoodo RSG CODM team.
AMD releases new version of AMD Radeon Software driver
AMD recently released a new version of the AMD Radeon Software driver – Radeon Software Adrenalin Edition 21.2.1 – continuing AMD's efforts to provide a leading experience for Radeon gamers. The latest update offers up to nine percent faster performance at 4K with the Radeon RX 6800 XT in The Medium, as they step into the multiple worlds of the latest dark mystery from Bloober Team, along with quality of life fixes for MSI Afterburner and more.
Users can download the latest Radeon Software Adrenalin 21.2.1 driver here.
MDEC Awards RM6.2 Million to 66 Smart Automation Grant Recipients + new appointment
66 small- and medium-sized enterprises (SMEs) and mid-tier companies with registered businesses in primarily traditional or non-technology activities from the service sector have been awarded the Government's Pelan Jana Semula Ekonomi Negara (PENJANA) 2020 #SMART Automation Grant (SAG) through the Malaysia Digital Economy Corporation (MDEC) involving a total amount of RM6.2 million. The full list of SAG already approved recipients can be found at their site but for more information check it out here.
In related news, the Malaysia Digital Economy Corporation (MDEC) has appointed Zamer Rizal Osman as Head of Performance Management System & Engagement with immediate effect. He will strengthen MDEC's focus on Human Capital Development, leveraging his extensive expertise and best practices in performance management and the execution of related frameworks.
Thanks for reading TechNavers and TechNave NewsByters. As always, stay tuned to TechNave.com and if you think your brand or PR should be in our latest issue of TechNave NewsBytes 2020, contact our Editor-in-Chief.