TechNave NewsBytes 2022 #1 - Samsung Electronics, Samsung, OPPO, Celcom, LG and more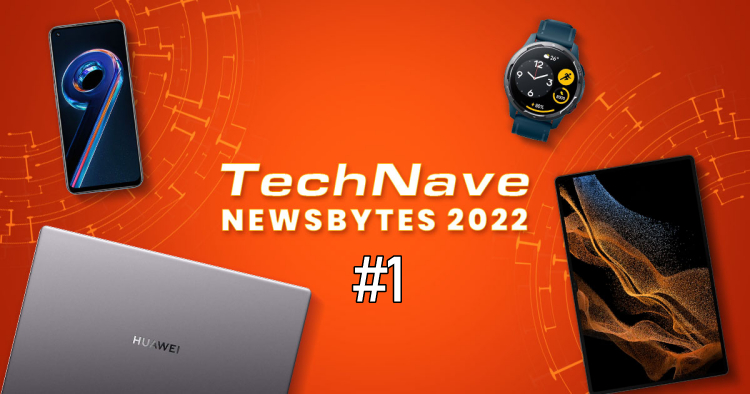 Welcome back TechNavers and NewsByters, in this issue of TechNave NewsBytes 2022 #1 we have the following articles for you:
Samsung Electronics wins 71 iF Design Awards 2022

Samsung achieves No.1 Global TV Manufacturer position for 16 consecutive years

Snap, Store, and Share all your Raya OOTDs with the Galaxy A53 5G!

Samsung reveals their efforts for World Earth day

Of Lipsticks & Smartphones: Exploring Passion with women and the Samsung Galaxy S22

Dive into the touching story behind Samsung's Raya short film, Rezeki Memori, inspired by a true story, shot entirely #withGalaxy S22 Ultra

Samsung Electronics hosts 2022 Media Forum showcasing latest Innovations in Neo QLED 8K

OPPO uses technology to add a touch of green to the world this Earth Day

Celcom and HeiTech Padu Berhad to collaborate on Smart Ambulances and other 5G services

LG announces Q1 2022 financial results
For our miscellaneous announcements we have:
Kaspersky relocates cyberthreat-related data processing for users in Latin America and Middle East to Switzerland

Kingston announces their first Kingston FURY Gaming Lab

Maxis brings Rangkaian Malaysia together this Raya through the power of technology

New Kaspersky Safe Kids provides enhanced YouTube monitoring and extended iOS functionality

Canon Malaysia marks 35th anniversary in Malaysia

YTL Green Data Center Park launches in Johor, the First Integrated Data Center Park Powered by Renewable Solar Energy in Malaysia

TM and Telin of PT Telkom Indonesia to jointly explore subsea cable businesses and other opportunities

Western Digital named Asia's First World Economic Forum Sustainability Lighthouse

Lazada launches LazEarth campaign for more eco-friendly products

Dell Asset Recovery Services to ensure proper disposal of IT equipment for businesses

Lazada Malaysia joins Islamic Relief Malaysia RM2.3 million fundraising

Touch'n Go introduced Safe Trip Coverage Plan during this Raya season for as low as RM3

Lazada 5.5 Raya Sale Gives Out Free e-Duit Raya for Shoppers to Share with Their Loved Ones this Raya Aidilfitri!

SAMSUNG ANNOUNCEMENTS
Samsung Electronics wins 71 iF Design Awards 2022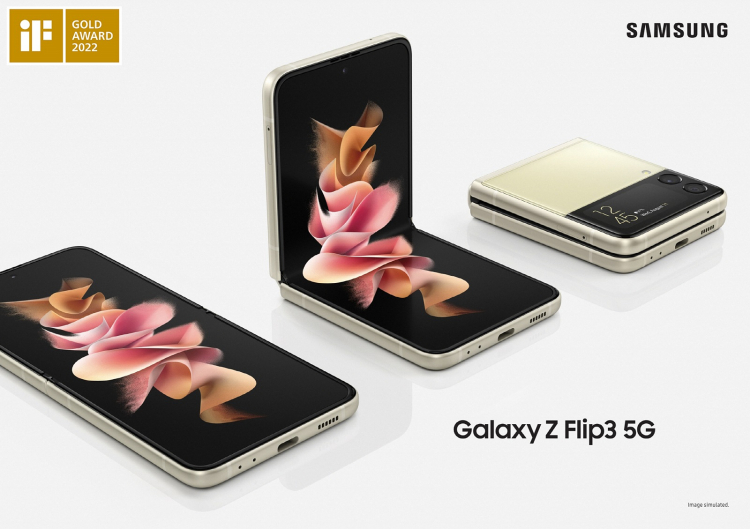 Samsung Electronics Co., Ltd. recently received a total of 71 awards, including three Gold Awards, at the International Forum (iF) Design Award 2022. Samsung Electronics received Gold Awards for its portable screen The Freestyle, mobile phone Galaxy Z Flip3, and wireless vacuum cleaner Bespoke Slim. This year Samsung received the most awards out of 11,000 submissions from 57 countries.
In addition to the three Gold Awards, the Neo QLED 8K, the Bespoke French Door Refrigerator, and the Galaxy Buds2 also won awards in the Product category. The One UI 4, new interface of Galaxy smartphones that enables users to customize their devices, and the Galaxy Upcycling at Home, which allows users to build a smart home by recycling unused Galaxy phones into Home IoT devices were also recognized for their design excellence.
Samsung achieves No.1 Global TV Manufacturer position for 16 consecutive years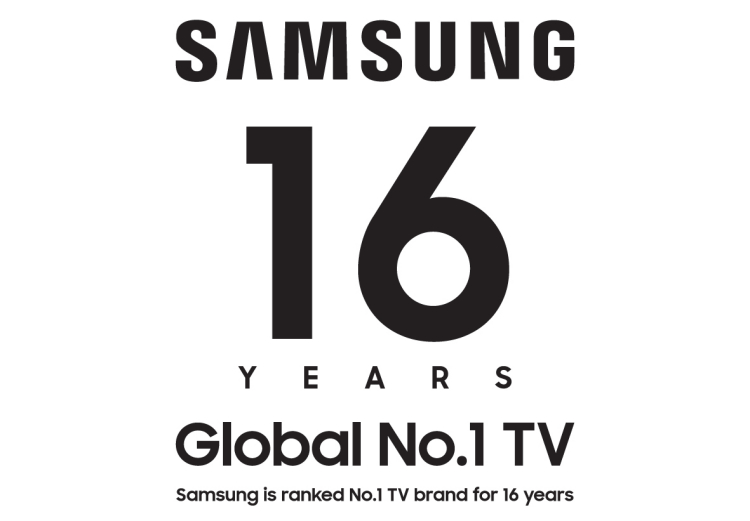 Samsung Electronics topped the global TV market for the 16th consecutive year, according to market research firm, Omdia, with 19.8% of Market Share. Samsung says this is due to the fast-growing Neo QLED portfolio, category leadership in the ultra large screen segment over, the introduction and expansion of a Lifestyle TV portfolio, and a series of industry, category and product "firsts".
In 2022, Samsung expects to maintain its industry-leading market position with the introduction and expansion of core products and by incorporating proprietary technology and features across all TV lineups. This includes Samsung's new Neo QLED lineup along with Samsung's MICRO LED, Lifestyle TVs, including the portable screen the Freestyle, and a company-wide alignment of operations through long-term sustainability programs. Over the next few years, Samsung will also continue to invest in R&D and product development in strategic business areas to strengthen its core and emerging technology offers.
Snap, Store, and Share all your Raya OOTDs with the Galaxy A53 5G!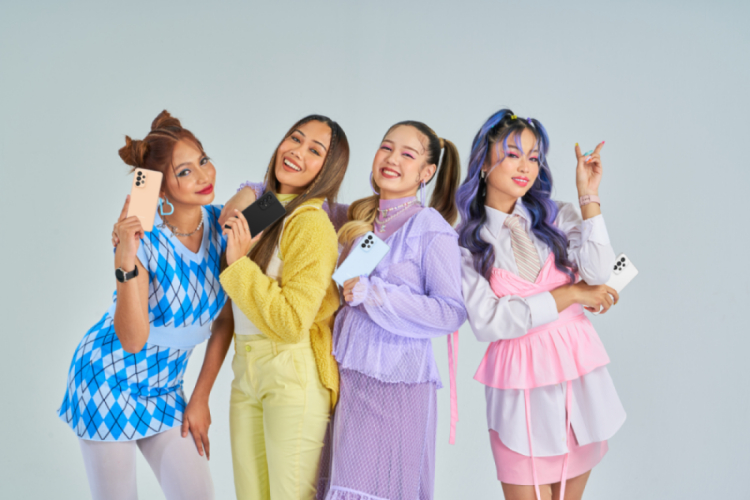 Hari Raya Aidilfitri is here yet again and it is also the time for inevitable scrolling of OOTD shots on your IG feed. So, if you need a device to nail that flawless shot, the new Galaxy A53 5G will make you stand out from the rest with its awesome AI-enhanced camera experience, making your photos and videos look eye-catching, in any light conditions.
The Samsung Galaxy A53 5G borrows numerous features from the Galaxy flagship series including the Single Take experience. You can run, jump, snap candid shots, and get creative with your photography, and your pictures and videos will still come out looking fantastic as the Single Take feature magically pulls out the finest ones. It also works wonders for indoor shots or shots where lighting in general isn't great. Fueled by a brand new Exynos 1280 5nm processor, its AI-powered camera automatically synthesizes up to 12 images at once to produce brighter and clearer photos in dim settings, and even at night, with less noise. It is equipped with 16GB RAM (8GB physical RAM + 8GB virtual RAM) and internal storage of 256GB. If you need more storage, you can always upgrade your storage with a microSD card that can use up to 1TB.

The Samsung Galaxy A53 5G is now available to purchase in any Samsung Experience Stores, Samsung Authorized Dealers and Samsung Malaysia Online Store at the RRP of RM1,849. From 1st April until 31st May 2022, you will get a Protective Standing Cover worth RM99 for free and get 20% OFF Samsung Care+ Accidental & Liquid Breakage or Breakdown Plan for up to 2 years. Even better, enjoy great savings with the Purchase with Purchase "PWP" promotion when you trade-in your eligible device and receive additional rebate of up to RM150 added to the base trade-in-value. You can also make this Hari Raya more meaningful with the Impian Raya Bersama Campaign happening now until 15th May 2022 bringing you a list of prizes worth up to RM1,200,000 to be won.
Samsung reveals their efforts for World Earth day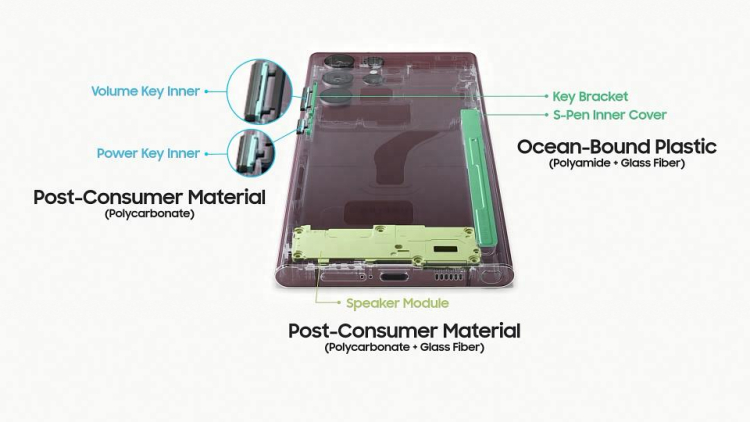 In conjunction with World Earth Day on April 22, Samsung revealed their advances on everyday sustainability by empowering consumers to lead a greener digital lifestyle. The company's commitment to putting sustainability at the heart of everything it does has sparked innovative approaches in product design, manufacturing and packaging, and new sustainable experiences that consumers can expect when choosing Samsung products to suit today's lifestyles.
Rethink Packaging ~ An initiative under Galaxy for the Planet, the sustainability platform for Samsung's Mobile eXperience (MX) Business powered by its scale, innovation and spirit of open collaboration to take tangible climate actions across its business, the new

Galaxy A series

comes without the charger plug and with reduced packaging that uses sustainably sourced paper. Samsung has also reduced the total weight of the packaging for the latest flagship

Galaxy S22 series

by 19% since the

Galaxy S21 series

, and 56% since the

Galaxy S20 series

. In addition, Samsung switched to materials made from 100% recycled paper that's certified by FSC, as well as protective films that use recycled plastic. First introduced in 2020, Samsung's award-winning Eco-packaging program lets consumers upcycle the thick, corrugated cardboard boxes that used to hold their TVs into furniture such as small tables and shelves. Building instructions can be accessed by scanning QR codes on the outside of the boxes. At CES 2022,

Samsung announced that it plans to use 30 times

more recycled plastics than it did in 2021, including expanding the use of recycled materials to include the boxes' interior packaging of Styrofoam, box holders and plastic bags. Samsung is also expanding the Eco-packaging programme to encompass a larger lineup of products, including home appliances such as vacuum cleaners, microwave ovens, air purifiers and more.


Rethink Recycled Materials ~ In addition to the sustainable packaging, Samsung also looked inwards for ways to incorporate recycled materials in its devices.

The Galaxy A series

smartphones

use recycled post-consumer materials (PCM) for the side buttons and SIM card trays, while recycled discarded fishing nets made up 20% of the inner cover of the S Pen and the key bracket of the Galaxy S22 series. Furthermore, every new

Galaxy S22

smartphone case is now designed with UL-certified, eco-conscious materials such as recycled post-consumer plastics or bio-based substances. Samsung also announced at CES that it will also increase the amount of recycled plastic used in its home appliances to include both interior components and exterior elements. One such innovation resulting from Samsung's sustainability efforts is a new type of polypropylene recycled plastic for Samsung's washing machine tubs. From discarded items such as used lunch boxes and facial mask straps, Samsung created a new type of recycled resin that is more resistant to external shocks, which extends the lifespan of the material used in these parts.

Rethink Energy Usage ~ Sustainability also extends to the ways that users experience Samsung products, which can empower people to reduce their carbon footprint. Over in the laundry room, Samsung's flagship

AI Ecobubble™

washing machine uses advanced QuickDrive™ technology to let you wash clothes more effectively with less energy, time and effort

. AI Wash uses the four built-in sensors to determine the optimal amount of water and detergent for your load, letting you save on utility bills and help the environment at the same time. The first-of-its-kind SolarCell Remote, which is included in new Samsung TVs and home appliances, aims to eliminate more than 200 million batteries from landfills

with a built-in solar panel that can be recharged through indoor or outdoor lighting. Notable enhancements made since its inception include getting electricity from radio frequencies emitted by nearby devices like Wi-Fi routers

. Samsung has its sights on even greater heights: By 2025, Samsung plans to make all its TVs and phone chargers operate on near zero standby power. This means the products will consume almost no energy when not being used.
Of Lipsticks & Smartphones: Exploring Passion with women and the Samsung Galaxy S22

"The world is evolving and so are women. Women today aren't afraid to explore new territories or execute new ideas," were the words heard in conversation between three inspiring girl bosses who aren't only passionate about the work they do, but even so about living their best life while preserving those precious moments on their smartphone. For busy girlies like themselves, a good smartphone is the glue to keeping their lives in-tact, and that's why they recently switched to the new Galaxy experience with their brand new Galaxy S22!
Let's hear it from them straight using the Samsung Galaxy S22:
Dayang: https://www.instagram.com/p/Cbw1teal_Zt/
Sachie: https://www.instagram.com/p/CbxDBAYpo4A/
Shivani: https://www.instagram.com/p/CbxBDQfBeG1/
Ready to switch over and take on the world with the Galaxy S22 like our girl bosses? Find out more at Samsung's site.


Dive into the touching story behind Samsung's Raya short film, Rezeki Memori, inspired by a true story, shot entirely #withGalaxy S22 Ultra
People say that no matter how old you are, you'll always be a child in your parents' eyes – but to Ayah, Adik will always be the little boy who never grew up. So goes the story of Samsung's Rezeki Memori, which follows the journey of Adik, played by Bront Palarae who finally returns to his kampung only to learn a very important life lesson.
While the short film is fictional, the story hits close to home for many Malaysians – especially Emir, who is the inspiration and Chief Creative Officer behind the short film. Being the eldest grandson in the family, he had always shared a close relationship with his grandfather – even when dementia tried to slowly chip away at their bond. "Before his passing, he had dementia for 5-6 years. And while he was constantly irritable, understandably so – it only drove home the fact how much he truly loved me. Even when he couldn't recognise the Emir that was standing in front of him, his eyes would light up only in the way a grandparent could whenever he was shown pictures of me as a young boy," he shared.
With that being said, share with Samsung your precious Raya moments – past or present – and stand a chance to be featured in Samsung's Raya Memories montage. Don't forget to include hashtags #MyFirstRaya #withGalaxy and #RezekiMemori when you upload on Instagram and TikTok from today until 17th May 2022!
Samsung Electronics hosts 2022 Media Forum showcasing latest Innovations in Neo QLED 8K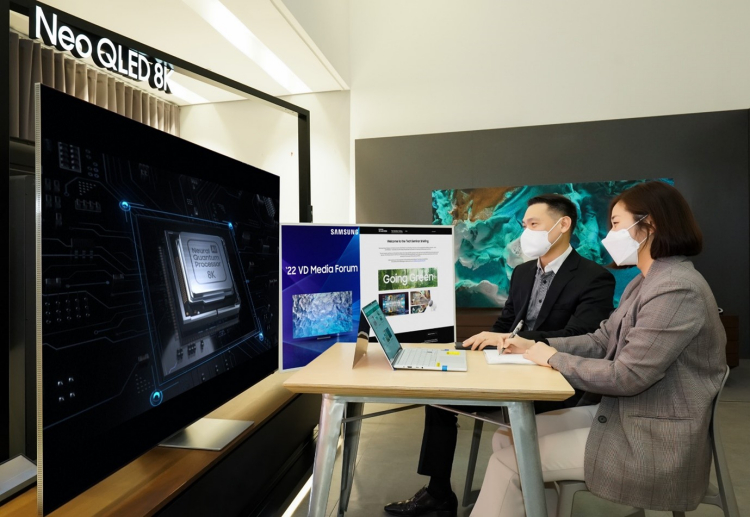 Samsung Electronics Co. Ltd., recently announced the details of its upcoming 2022 Media Forum sessions that will highlight the technology, features and innovation behind the new product lineup. Formerly known as Technical Seminars, the Media Forum sessions have been serving as a unique platform to deliver detailed information and an exclusive hands-on experience with new products for the past 11 years. This year's global virtual seminar is the third event of its kind with attendees joining from six different regions from 11 April to 16 May 16 2022.
In line with its 'Screens Everywhere, Screens for All' vision, Samsung is introducing new technologies from the 2022 line-up that power seamless connectivity across multiple devices – with TVs and screens as the central hub for the connected lifestyle. For more information on Samsung's 2022 TV product lineup, please visit their site.
OPPO ANNOUNCEMENTS
OPPO uses technology to add a touch of green to the world this Earth Day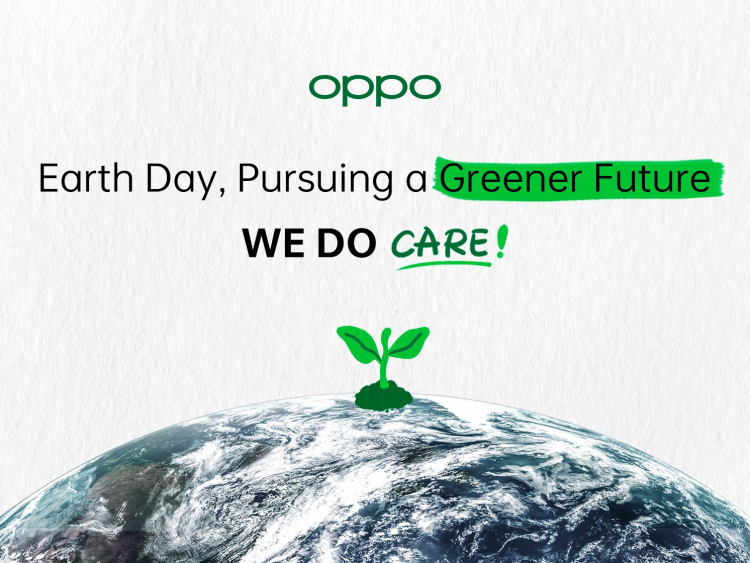 As a global technology company that endeavours to elevate life through technological artistry, OPPO also prioritizes its responsibility as a global corporate citizen, adopting a long-term commitment to sustainability. From green operation and product design to public awareness raising for sustainability issues, OPPO is continually utilizing its technology and brand power to promote a greener future for our planet.
To reduce the amount of plastic used in its packaging, OPPO has adopted "3R+1D" internationally recognized green packaging principles, focusing on reduction, recyclability, reusability and degradability. Through this approach, OPPO has successfully reduced the amount of plastic used in its packaging in Europe by 95% since 2019, while also making use of materials with biodegradable polylactic acid material to replace the use of traditional plastics.
Launched earlier this year, the OPPO 5G CPE T2 is made partly from PCR (Post-Consumer Recycled Plastics) derived from consumer products. To reduce its consumption of wood fibers, OPPO makes use of recycled materials where possible. For example, in Europe, the packaging for OPPO Find X5 series is made from approximately 45% recycled fiber. This fiber comes from recycled paper or other organic waste, such as sugarcane and bamboo.
XIAOMI ANNOUNCEMENTS
Xiaomi explores people, cultures and life of Southeast Asia with Xiaomi 12 Series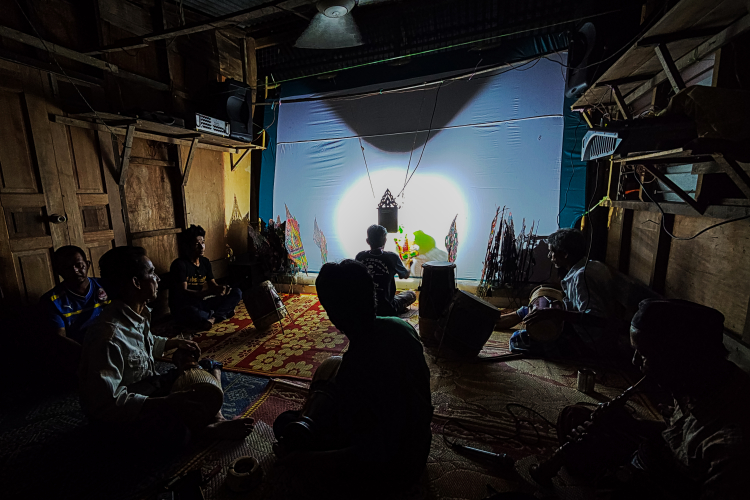 Photo taken by Annice Lyn using a Xiaomi 12 Series smartphone
Xiaomi brings together four visual storytellers across Southeast Asia to share their passions and stories with the latest Xiaomi 12 Series. The campaign 'Proactive Action', produced by National Geographic Creative Works for Xiaomi, documents and raises awareness of causes that are close to the hearts of the storytellers, in an effort to create interest and preserve their existence. The stories are told through the eyes of a celebrated photographer from each country reflecting their local perspective – Annice Lyn from Malaysia, Gab Mejia from the Philippines, Sirachai "Shin" Arunrugstichai from Thailand, and Linh Pham from Vietnam.
Proactive Action will feature a series of photos and a short video to highlight the different themes chosen by each explorer, where the Xiaomi 12 Pro will put in tests of its triple 50MP pro-grade camera lenses, highlighting especially new features such as ProFocus and Ultra Night Video. The campaign encompasses a wide array of social, cultural and environmental themes that are close to each explorers' hearts. The global technology leader has also organized a workshop called the Xiaomi Photography Academy in Malaysia, where participants were taken through the journey of experiencing masterpieces that were created and shot on Xiaomi 12 Pro by Annice Lyn, who visually documents stories that resonate with topics of critical importance.
In addition, the Xiaomi Photography Challenge, a photography competition, will be held in conjunction with the campaign, where Xiaomi Fans and customers can participate to win amazing prizes including the new Xiaomi 12 smartphone, Xiaomi Watch S1 and more. Happening from May 13 to June 13, 2022 via Xiaomi Malaysia' Facebook page, those keen on participating simply need to snap and submit photos matching the competition's theme pertaining to the "People, life, and culture of Southeast Asia", illustrating technical skills and visual storytelling prowess.
Photos submitted will need to meet the following requirements:
Photos must be taken and edited with Xiaomi / Redmi phones only. No hardware other than your Xiaomi / Redmi phones may be used for taking the photo;

Photos must contain EXIF information; and

Photos should be between 300K - 50M. Each Participant can only upload a maximum of five (5) Photos during the competition period.
CELCOM ANNOUNCEMENTS
Celcom and HeiTech Padu Berhad to collaborate on Smart Ambulances and other 5G services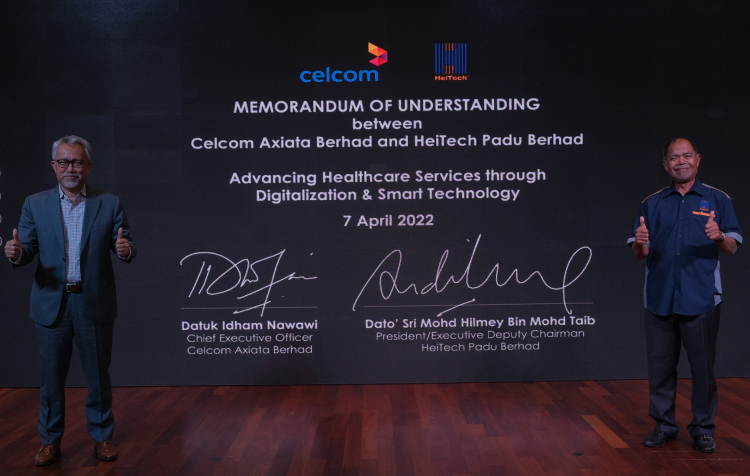 Celcom Axiata Berhad (Celcom) recently signed a memorandum of understanding (MOU) with HeiTech Padu Berhad (HeiTech) to explore the development of implementing and equipping Malaysian ambulances with Smart healthcare technology and services. The Smart devices and technology will enable emergency healthcare professionals to exchange real-time rich communication information on the go with healthcare experts within hospitals.
The collaboration between the two organisations aims to provide first responders with access to advanced technologies and communication tools to treat patients more efficiently and effectively. Supported by HeiTech, a leading ICT systems and technology service provider and Celcom's widest 4G LTE coverage and high-speed connectivity network services, emergency healthcare teams who are on-ground or in transit to hospitals can assess and transmit data to healthcare professionals at hospitals using real-time video feeds for better preparation prior to the ambulance's arrival, leading to better medical decision-making measures in saving lives.
The Smart Ambulances will be equipped with high definition (HD) and artificial intelligence (AI) cameras to monitor the condition inside the ambulance, which also includes the driver's point of view. A body camera will also be equipped on emergency healthcare responders to project live view and situations of the patient back to the Hospital's command centre. The Smart Ambulances will also be equipped with a fleet management system and GPS tracking system for real-time monitoring and surveillance of the ambulance's whereabouts.
LG ANNOUNCEMENTS
LG announces Q1 2022 financial results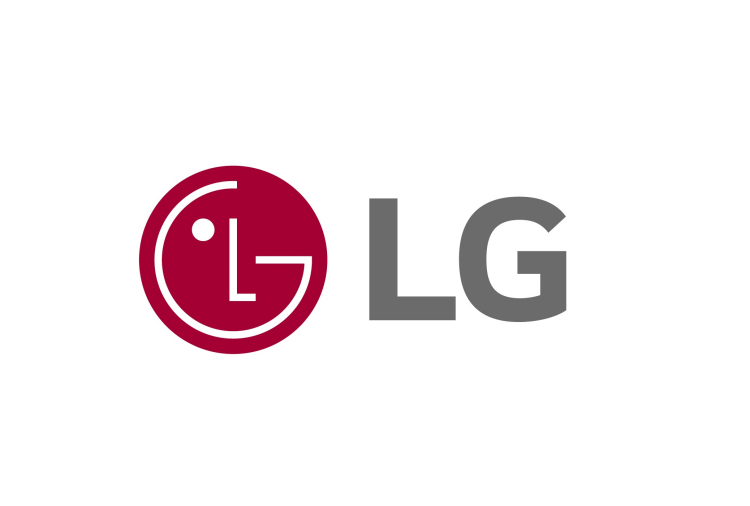 LG Electronics Inc. (LG) recently announced first-quarter 2022 consolidated sales of KRW 21.11 trillion (USD 17.53 billion) – the highest quarterly revenue in company history. Operating profit of KRW 1.88 trillion (USD 1.56 billion) was positively impacted by royalty income, partially offset by a one-time workforce restructuring cost.
Compared with the first quarter a year ago, revenues grew by 18.5 percent and profitability soared by 6.4 percent, reflecting very strong demand for LG home appliances as consumers around the world continue their focus on healthier living, energy efficiency and home upgrades. The vehicle component business unit's sales increased driven by higher demand for auto parts as a result of a proactive and preemptive response to shortages of automotive semiconductors. LG Electronics' unaudited quarterly earnings results are based on IFRS (International Financial Reporting Standards) for the three-month period ending March 31, 2022. Amounts in Korean won (KRW) are translated into U.S. dollars (USD) at the average rate of the three-month period of the corresponding quarter — KRW 1,204.26 per USD.



MISC ANNOUNCEMENTS
Kaspersky relocates cyberthreat-related data processing for users in Latin America and Middle East to Switzerland
Kaspersky has expanded the scope of its cyberthreat-related data relocation, which now covers users in Latin America and the Middle East. The company's commitment to following the best data security practices has been reaffirmed by TÜV AUSTRIA's re-certification of Kaspersky's data services with an expanded scope. In addition, the company publicly shared information on the requests for data and technical expertise received from government and law enforcement agencies as well as from users in H2 2021.
Since March 2022, Kaspersky has been processing and storing malicious and suspicious files received from users in Latin America and the Middle East, which used to be processed by facilities in Russia, in data-centers in Zurich, Switzerland. Prior to that, the relocation of such data storage had been completed for Europe, North America and a number of Asia-Pacific countries. Swiss data centers provide world-class facilities in compliance with leading industry standards so the company's users can be confident in the security of their data.
Moreover, Kaspersky has renewed its ISO 27001* certification issued by independent certification body TÜV AUSTRIA, an internationally recognized applicable security standard. In addition to the audit passed in 2020, this time the scope of the certification was even extended and now covers not only the Kaspersky Security Network (KSN) system for the safe storage and access to malicious and suspicious files (called KLDFS), but also KSN systems for processing statistics (called KSNBuffer database).
Kingston announces their first Kingston FURY Gaming Lab
Kingston recently announced the World's First Kingston FURY Gaming Lab, at its APAC office in Hsinchu Science Park, Taiwan. Demonstrating Kingston's commitment in creating a comprehensive gaming ecosystem, the new Kingston FURY Gaming Lab integrates compelling gaming solutions and technology by bringing visitors an immersive experience that links Kingston FURY's memory and storage solutions with real-life applications.
Designed to personify Kingston FURY's rebellious energy, the Gaming Lab is decorated with the brand's signature colors, fiery red and jet black with signature heat spreader patterns throughout. The entire setup is adorned with LEDs that resemble the vibrant RGB lighting effects of the Kingston FURY range enjoyed by gamers across the world. For more information visit their site
Maxis brings Rangkaian Malaysia together this Raya through the power of technology
This Raya, Maxis is bringing to life its Rangkaian Kita, Rangkaian Malaysia commitment by enabling Malaysians to come together to unlock new possibilities through the power of technology and lagu Raya. Its campaign, Riang Raya Maxis, showcases how street musicians can perform Raya songs through virtual cubes. These 'cubes' are open to the public at NU Sentral, Kuala Lumpur, and Kota Bharu Mall, Kota Bharu, while the songs they perform will also be played in Maxis Stores nationwide. With technology, the musicians will go from performing at one place to dozens of places at once.
In conjunction with the campaign, Maxis is launching its festive film, Last Kopek, about a group of resilient musicians, who, despite challenges, rely on each other to make the most of their abilities. The film celebrates the drive and inspiration of various communities around the country, while inviting viewers to share Raya blessings with them, by sharing their music on digital platforms. Malaysians can also watch short video interviews with them on Maxis' social media and website.
Maxis is collaborating with Persatuan OKU Sentral to work with people with disabilities (PWD) who are musicians, whose performances will be featured on the virtual cubes. Malaysians can also share their rezeki by scanning the QR code on the cubes to donate directly to Persatuan OKU Sentral. Beyond that, Maxis is committed to identifying the digitalisation needs of PWD to tailor a digital workshop for them under its eKelas Usahawan initiative.
To learn more about the campaign and watch the Raya film, please visit their site.
New Kaspersky Safe Kids provides enhanced YouTube monitoring and extended iOS functionality
Kaspersky has expanded the features in the new version of Kaspersky Safe Kids. Now parents have more options to safely facilitate children's digital interests and relationships with gadgets. In particular, the updated YouTube monitoring enables users to check exactly which videos their little ones have watched on the platform. Additionally, Kaspersky Safe Kids now provides adults with extended web-filtering and screen time functionalities for iOS, which allows them to monitor how long their kids have been using their devices.
An important Kaspersky Safe Kids update for parents relates to the YouTube monitoring feature. Now YouTube's history reports will show what specific videos children watched, so adults can oversee their kids interests and hobbies. This is in addition to previous option, which include visibility over little one's YouTube search queries and the ability to block the results of age-inappropriate YouTube search requests (e.g. Alcohol-related) .
Canon Malaysia marks 35th anniversary in Malaysia
Canon Marketing Malaysia ("Canon"), recently celebrated its 35th anniversary in Malaysia this year by renewing its commitments toward business transformation and its effort to maintain corporate resilience in the coming years. According to Shunji Yoshikai, President and CEO of Canon Marketing Malaysia, in conjunction with Canon's 35th anniversary, the company seeks to continuously delight its customers, and at the same time inculcate a sustainable development mindset throughout the company, striving a balance between business and environment.
As the company believes that people are the driving force behind its success, Canon takes pride in ensuring the health and wellbeing of its employees. Canon continues to push forward "Red Hot Passion", a company-wide initiative to instill passion by guiding its employees towards a more positive, healthy, and optimistic lifestyle. "Big Smile with Canon", a campaign under this initiative is curated to motivate and inculcate a friendly enterprising office environment by encouraging its employees to smile frequently.
YTL Green Data Center Park launches in Johor, the First Integrated Data Center Park Powered by Renewable Solar Energy in Malaysia
YTL Power International Berhad ("YTL Power"), through its subsidiary YTL Data Center Holdings Pte. Ltd. ("YTL DC") recently announced the development of a 500MW data center campus in Johor, the first data center park in Malaysia to be powered by renewable solar energy. Located 30km from Singapore in the Iskandar region of Johor, the YTL Green Data Center Park will offer diversity in power and connectivity on a large industrial site, of which 275 acres will be dedicated towards data center development. This provides excellent opportunities for customers seeking green data centers to meet their needs.
Work has started on the first 72MW data center, expected to be in service by Q1 2024, with more in the pipeline. Through this project, YTL will leverage on its long-standing expertise in building infrastructure, offering end-to-end solutions to clients and partners. Future plans for YTL DC include utilising the Group's expertise in renewable energy, telecommunications and construction to develop new data center campuses across Southeast Asian countries like Thailand, the Philippines, Indonesia and Vietnam.
Notably, the YTL Green DC Park will have dark fibre connectivity to Singapore, due to its close proximity with the country. In addition, works are underway to expand and upgrade the Group's 5MW Data Center facility in Sentul, Kuala Lumpur to Tier-III standards, offering customers a strategically located site in the heart of Kuala Lumpur with close proximity to key internet exchange hubs.
unifi Business Suite announced for eCommerce and Cloud Solutions
unifi Business recently unveiled exciting new features in its suite of solutions for Malaysia's Micro, Small and Medium Enterprises (MSMEs), which would enable them to upscale rapidly and accelerate their digital business transformation. Offering a unified ecosystem of consultation, connectivity, digital solutions and specialised services, unifi Business aims to secure its position as the preferred digital partner for MSMEs as the sector recovers from the effects of the pandemic.
Established as a one-stop centre for all business needs, the unifi Business suite now includes unifi eCommerce Hub, unifi Cloud Storage, Cyber Security solution and unifi Business Club (uBC). In addition to the digital solutions, MSMEs can now enjoy up to 50% savings or get a RM5,000 matching grant, as part of the Pelan Jana Semula Ekonomi Negara (PENJANA) initiative announced by the Government in 2021. This is an opportunity for MSMEs to increase their productivity while reducing their operating cost.
For more information on unifi Business Solutions and MSME Digitalisation grant offerings, please visit their site.
K-KOMM Launches Digital Content Grant (DCG) for 2022
The Ministry of Communications and Multimedia Malaysia (K-KOMM) through the Malaysia Digital Economy Corporation (MDEC), Malaysia's lead digital economy agency, welcomes new applications for the Digital Content Grant (DCG) for 2022. The DCG was introduced in 2016 and is aimed at assisting Malaysian digital content creators to develop new content or market existing content in animation, interactive media, and digital games, among others.
Digital creative content companies with a minimum paid up capital of RM20,000 are welcomed to apply for the DCG. Companies can apply for either a grant worth up to RM300,000 for development cost or up to RM500,000 for Intellectual Property (IP) Marketing and Licensing cost. The DCG is among the first of a series of grants that are tailored for the digital creative content industry for 2022. Registration for the DCG grant is now open until 30 April 2022 and interested companies can visit here for further information.
TM and Telin of PT Telkom Indonesia to jointly explore subsea cable businesses and other opportunities
TM Wholesale, the wholesale domestic and international business arm of Telekom Malaysia Berhad (TM) and Telin, a subsidiary of PT Telkom Indonesia, Tbk (Telkom), have recently signed a Memorandum of Understanding (MoU) to strategically collaborate and jointly explore opportunities on subsea cable business arrangements. This new partnership will further strengthen the Business to Business (B2B) relationship between the two parties and broaden the collaboration while continuing to provide their customers with reliable, diversified and uninterrupted connectivity solutions.
Currently, TM has 30 submarine cable systems, owned and leased, spanning more than 320,000 kilometres around the globe and Telin has 22 submarine cable system, owned and leased, with over 222,260 kilometres. Together, both parties can leverage on their respective capabilities to provide the highest service performance and best quality experience to all its customers. TM has been a long-standing partner of Telin in many aspects related to business solutions and are mutually delighted to work together in supporting ASEAN and other region's future digital demands for connectivity, digital infrastructure and solutions.
Western Digital named Asia's First World Economic Forum Sustainability Lighthouse
The World Economic Forum has recognised and awarded Western Digital's factory at Batu Kawan, Penang, as a Sustainability Lighthouse. By leveraging its vertically integrated smart factory model and implementing 4IR technologies such as IoT sensors, digital twin modeling, analytics powered plant management system and lights-out automation with machine learning, the site achieved a normalized (per unit) reduction in energy by 41 percent, water consumption by 45 percent and material waste by 16 percent, while growing 43 percent (Compound Annual Growth Rate) in the last four years.
This is the first World Economic Forum Sustainability Lighthouse in Asia, and an added designation on top of the site's earlier entrance into the Forum's Global Lighthouse Network, a community of 103 world-leading manufacturing facilities and value chains using Fourth Industrial Revolution (4IR) technologies to increase operational performance and environmental sustainability. In line with the company's sustainability goals, Western Digital Batu Kawan site has implemented various strategies such as the Lights-Out manufacturing concept, which transforms entire manufacturing systems with the use of advanced 4IR technologies. This concept creates an environment where manufacturing processes can operate more efficiently without the lights on, allowing the site to reduce energy consumed per unit produced. The site is equipped with an advanced Building Monitoring System (BMS) that is integrated with a proprietary optimizing model to effectively manage the use of energy throughout the facility.
Lazada launches LazEarth campaign for more eco-friendly products
Lazada recently launched their LazEarth campaign as part of the company's commitment to support sustainable practices in the digital commerce ecosystem. The campaign will initially focus on plastic waste reduction in product and packaging. Lazada will work with LazMall brands and partners to make eco-friendly products easily accessible and identifiable to consumers. Under this campaign, Lazada will recognize and feature more than 70 brands and 5,000 items across mainly fashion and FMCG product categories that are made, packed, or shipped with reduced or better plastics.
Since 2021, Lazada started offering greener parcels made from alternative sustainable packaging materials through its Fulfilment by Lazada (FBL) service for partnering brands. The green parcels use FSC-certified carton boxes filled with recycled shredded paper instead of plastic fillers.
Apart from addressing plastic waste, Lazada has put in place partnerships and social initiatives aimed at building a sustainable digital commerce ecosystem in Southeast Asia. In Malaysia, Lazada teamed up with the Federal Agricultural Marketing Authority (FAMA) to digitalise local farmers through the 'Onboarding of Agrofood Products on eCommerce Platform' program. This provides the farmers a direct channel to market their crops online for a better price, while consumers can purchase them at more competitive prices.
Dell Asset Recovery Services to ensure proper disposal of IT equipment for businesses
Dell Technologies has announced the expansion of its Asset Recovery Services for Malaysia. The service supports any brand of laptop, desktop, server, peripheral or accessory, helping customers receive value from existing IT assets and implement sustainable recycling and recovery services at scale. When customers turn in their devices, data is removed in alignment with data sanitisation standards to minimise customer exposure to data security breaches.
The offer includes a new, online self-service portal that simplifies asset disposition even more – providing businesses with real-time value estimates, comprehensive resources and streamlined takeback of devices. There will be no unit minimums for businesses of all sizes, whether managing a central or remote workforce. The service offers the flexibility and control to oversee and track the entire process online via the self-service portal. Customers can benefit from real-time value estimates to get the most out of their equipment and simplify their systems' lifecycle.
Lazada Malaysia joins Islamic Relief Malaysia RM2.3 million fundraising
Lazada Malaysia recently announced that they're joining Islamic Relief Malaysia's fundraising efforts to raise RM2.3million through LazadaForGood, for more than 40,000 beneficiaries that will receive the Rezeki Ramadan food packs consisting of basic food supplies and daily essentials, as part of its social impact initiative.
Go to LazadaForGood and in the list of registered NGOs, simply select Islamic Relief Malaysia, click on the donation amount – with options for RM5, RM10, RM20, RM30, RM50, RM100 and more, for either Rezeki Ramadan, mySedekah or local emergency relief – add to your donation cart, then check out. The donation will then be channeled to the funds that Islamic Relief Malaysia is raising.
Touch'n Go introduces Safe Trip Coverage Plan during this Raya season for as low as RM3
Touch'n Go is Introducing new insurance coverage that protects you against COVID-19 whether you're travelling to a domestic or international holiday destination. Enjoy 25% off when you purchase SafeTrip directly from your eWallet. You can also get an additional 5% discount when you protect 5 or more people.

With just RM3, you'll get COVID 19, Travel Inconvenience, Personal Accident & Medical coverage. If you're interested, just head to your Touch'n Go app or their site and get free quotations.
Lazada 5.5 Raya Sale Gives Out Free e-Duit Raya
As Malaysia prepares for the Raya celebration and shopped-for season of the year, Lazada's '5.5 Tawaran Meriah Raya' Sale is giving away Free e-Duit Raya to its shoppers on top of tons of Free Shipping Vouchers, Lazada Bonus, 50% LazCoins cashbacks, Wallet rebates, as well as Crazy Brand Mega offers and discounts this Raya.
These e-Duit Raya Packets sponsored by Lazada are jam-packed with goodies for you and your family to enjoy. Free LazCoins, unique vouchers, and wallet rebates are just some of the delights your family and friends will receive in their Raya packets, which will allow them to enjoy even more discounts and savings on their last-minute Raya shopping. Users will also get to send these Lazzie-themed e-Duit Raya on Lazada to their loved ones.