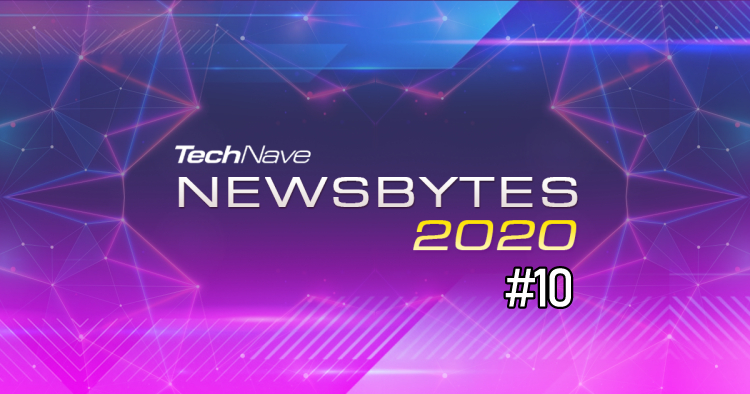 This episode of TechNave NewsBytes 2020 #10 came a lot sooner than we expected, perhaps due to a lot more response, so thanks for that. Anyway, this time around we have Samsung Q1 2020 financial results, more realme achievements, 2nd gen AMD EPYC being used in Oracle Cloud, LG Q1 2020 financial results and the 10th Generation Intel Core i9-10900K. Celcom lights up their building blue to show support for frontliners, Grab outlines their safety support and TikTok features their Ramadan campaigns.
Astro also shows off their Go Shop for Ramadan during this MCO, while Carousell and MDEC offer SMEs another option with their #TETAPBUKA campaign. Facebook also weighs in with their take on Ramadan in MCO while KKMM showcases some digital content. It's the finals for PUBG PMPL SEA S1, Joox reveals their Family Plan and Legend of Runeterra gets officially released.
Kaspersky reveals a new danger to online users called PhantomLance and provides updates on the WannaCry ransomware. The Poly Studio X gets announced while this issue's Special, covers At Home with Galaxy tips from Samsung. So read on.


Samsung Electronics announces first Quarter 2020 results
Samsung Electronics recently reported financial results for the first quarter ended March 31, 2020. Total revenue was KRW 55.33 trillion, a decrease of 7.6% from the previous quarter mainly due to weak seasonality for the Company's display business and Consumer Electronics Division and partially due to effects of COVID-19. From a year earlier, revenue rose 5.6% due to increasing demand for server and mobile components.
Operating profit was lower by KRW 0.7 trillion quarter-on-quarter to KRW 6.45 trillion, affected by the same factors that weighed on revenue with a corresponding decrease in operating margin, even though memory earnings were higher. Compared with a year earlier, operating profit increased by KRW 0.2 trillion with an improved product mix in the mobile business and additional diversification of the Company's customer base in mobile OLED.
In the quarter, foreign exchange movements had little impact on the overall operating profit as the positive effects from a stronger U.S. dollar and euro against the won – felt mainly in the component business – were offset by weakness in currencies in major emerging markets.
Earnings from the Memory Business improved as demand was solid mainly from servers and PCs, while demand from mobile remained steady. Profits from the logic chip business rose as supply of mobile components increased to major customers and the foundry business saw a profit decline due to lower demand for high-performance computing (HPC) from China.
In the Display Panel Business, mobile displays posted a decline in earnings amid weak seasonality and lower sales in China due to COVID-19 related shutdowns, while losses narrowed in the large panel business.
The Mobile Communications Business saw profits increase from the previous quarter and from a year earlier despite weakening sales toward the end of the first quarter. The profit improvement was a result of an improved product mix with the launch of flagship Galaxy S20 devices and efficient management of marketing expenses.
The Consumer Electronics Division posted lower earnings as weaker seasonality and impact from COVID-19 affected quarterly results. Compared to the previous year, profits from the TV business declined amid pricing pressure from intensifying competition, while home appliances saw an improvement on the back of strong sales of new premium products.
Looking ahead to the second quarter, the Company expects the memory business to remain solid, but overall earnings are likely to decline from the previous quarter because COVID-19 will significantly impact demand for several of its core products.
For the component business, memory demand is expected to remain robust for servers and PCs as more people work from home, but it is possible the mobile market may soften. Earnings from OLED screens are likely to be weaker due to a stagnant smartphone market.
Sales and profits of set products business, including smartphones and TVs, are expected to decline significantly as COVID-19 affects demand and leads to store and plant closures globally. To address this, the Company will leverage its global production flexibility and supply networks as well as strengthening its online sales capabilities.
In the second half, uncertainties driven by COVID-19 will persist as the duration and impact of the pandemic remain unknown. The Company plans to focus on optimizing resource allocation in the short term, while continuing to strengthen its technology leadership and develop innovative set products.
For the Memory Business, the Company plans to address market changes through flexible investments and product mix adjustments. For OLED, it will actively meet demand for new product releases and expand presence in new application areas such as foldable displays.
The Mobile Communications Business aims to strengthen its product lineup by introducing new premium models and expanding offerings of 5G models for the mass market. The Networks Business will focus on developing technologies and enhancing global competitiveness to reinforce the 5G business.
For the Consumer Electronics Division, under the risk of current economic uncertainties, the Company will closely monitor the market situation and will continue to focus on minimizing negative impacts by investing in efficient marketing and promotions tailored to each region and by optimizing its logistics.
In the first quarter, Samsung Electronics' capital expenditure totaled KRW 7.3 trillion, including KRW 6.0 trillion spent on semiconductors and KRW 0.8 trillion on displays.
The Semiconductor businesses posted KRW 17.64 trillion in consolidated revenue and KRW 3.99 trillion in operating profit in the first quarter.
The Memory Business saw solid demand in the period, despite weak seasonality and the effects of COVID-19, thanks to continued investments in 5G infrastructure and increased demand from cloud applications related to remote working and online education.
Specifically for DRAM, datacenter demand remained solid as usage of streaming services and online shopping rose. For mobile, decrease in set demand due to effects of COVID-19 and seasonality was offset by expanded adoption of high-density products by major customers. For PC, demand remained steady on the back of the increase in virtual meetings.
For NAND, mobile demand was relatively solid due to the expansion of products from major customers adopting high-density storage greater than 128GB. Demand for server SSD, mainly for datacenters, continued to grow alongside rising demand for high-volume content.
Looking to the second quarter, demand for DRAM is expected to remain firm across all applications due mainly to robust growth in server demand caused by the rapid rise in remote working, online education and streaming services. However, mobile demand may face high uncertainty. The Company will flexibly manage its product mix with a focus on growing server demand and strengthen cost competitiveness by expanding technology migration.
As for NAND, the market is seen as continuing to stabilize in the second quarter as the impacts from a decrease in smartphone set demand are offset by growing SSD demand from datacenters. The Company will focus on expanding demand for high-density server SSD of more than 2TB while continuing to extend migration to 5th-generation V-NAND.
For the second half, while mobile demand – most affected by COVID-19 – remains as one of the uncertainties, overall memory conditions are likely to be favorable due to server and PC demand for a faster and more reliable cloud service experience. However, a prolonged COVID-19 crisis poses risks of reduction in overall demand.
Despite the challenges, the Company expects the recent proliferation of cloud-based services to accelerate further in the mid- to long-term. This will result in continued demand growth for high-end, high-performance memory. With a flexible product mix and investment approach based on market changes, the Company will focus on accelerating transition to 1Z-nm DRAM and 6th-generation V-NAND.
Meanwhile, earnings for the System LSI Business increased on the back of rising demand for 5G mobile processors and ultra-high-resolution image sensors for flagship smartphones. In the second quarter, the Company expects demand to contract owing to fading effects of launches of flagship smartphones and weak consumer sentiment due to COVID-19. However, the Company will focus on minimizing impacts by maximizing the supply of high-pixel image sensors and expanding the 5G SoC market.
As for the second half, launches of 5G smartphones are expected to boost demand for 5G SoC while demand for premium image sensors is forecast to remain solid. In response to continued uncertainties due to COVID-19, the System LSI Business will closely monitor the market and respond flexibly while also seeking to expand opportunities through highly competitive new products.
The Foundry Business saw a slight decrease in earnings due to a decline in demand for HPC chips from Chinese customers. In the second quarter, the Company aims to expand EUV leadership, beginning with the start of mass production of 5nm products, while closely monitoring the uncertain market situation caused by COVID-19.
In the second half, to address current uncertainties, the Foundry Business will focus on diversifying applications beyond mobile to include areas such as consumer and computing applications. It will also continue investing in advanced processes for the future and will start mass-producing 5nm products this year and focus on the development of GAA 3nm process.
The Display Panel Business posted KRW 6.59 trillion in consolidated revenue and KRW 0.29 trillion in operating loss for the first quarter. It posted an operating loss due to sales decline of mobile displays.
Mobile display earnings saw a profit decline because of slower sales and lower fab utilization amid weak seasonality. For large displays, the operating loss narrowed, helped by short-term market factors including a smaller drop in ASP and favorable foreign exchange movements.
Looking ahead to the second quarter, the Company expects a further drop in mobile display earnings due to falling demand in the US and Europe, driven by the impact from COVID-19. The Company will strive to enhance profitability by offering more panels with distinctive design and performance.
For large displays, earnings are likely to remain weak owing to the market slowdown accelerated by the postponement of mega sporting events such as the Summer Olympic Games. The Company will focus on providing value-added products such as panels for ultra-large and 8K TVs as well as curved monitors.
In the second half, uncertainties are forecast to linger due to the effects of COVID-19. Under these circumstances, the Company will prepare for various scenarios by establishing a system to respond quickly to market changes including new mobile product launches. The Company is also strongly committed to keeping continued leadership in the OLED market by exploring new applications including displays for foldable phones and other IT devices.
For large displays, while it winds down the LCD business, the Company will continue to address demand from its customers and accelerate product development based on new technologies such as QD Displays.
The IT & Mobile Communications Division posted KRW 26 trillion in consolidated revenue and KRW 2.65 trillion in operating profit for the quarter.
Due to the impact of COVID-19, overall market demand fell significantly QoQ and the Company's smartphone shipments also declined in the first quarter. However, the Company maintained sound profitability by improving the product mix, increasing the sales portion of 5G models and using marketing expenses efficiently during the period. In particular, the ASP of flagship smartphones increased compared to last year on the back of higher-than-expected share of Galaxy S20 Ultra sales as well as solid sales of the Galaxy Z Flip.
Looking ahead to the second quarter, demand is expected to drop sharply in most regions due to an economic downturn caused by COVID-19. The Company expects a decline in product sales and its overall business performance as the market shrinks and effects of store closures continue to have direct impacts. Amid the market uncertainty, the Company will focus on improving cost efficiency and strengthening its online and B2B channels. In case of any additional disruptions at production facilities, the Company will respond by flexibly utilizing its diversified manufacturing capabilities across the globe.
For the second half, amid uncertainties including the possibility of a prolonged pandemic, market competition is forecast to intensify as manufacturers strive to recover from the weakness in the first half. The Company will continue to offer differentiated products in the premium segment with the launch of new foldable and Note models. The Company also plans to enhance product competitiveness by expanding 5G adoption to mass-market smartphones and improve operational efficiency across all areas throughout R&D, production, supply, channel and marketing.
As for the Networks Business, earnings in the first quarter improved QoQ thanks to the expansion of 5G commercialization in South Korea and other markets. While the possibility of a delay or cutback in 5G investment in the second quarter exists due to the impact of COVID-19, the Company will solidify its core competencies and improve 5G business capabilities for the mid- to long-term.
The Consumer Electronics Division, comprised of the Visual Display and Digital Appliances businesses, recorded KRW 10.3 trillion in consolidated revenue and KRW 0.45 trillion in operating profit in the first quarter.
Demand for TVs declined both QoQ and YoY due to weak seasonality and lower global demand seen since March due to COVID-19. Digital appliances saw slight improvement from the previous year on the back of strong sales of new premium products including the Grande AI Washing Machine and Dryer.
In the second quarter, sales of TVs are expected to decline on weakened consumer demand prompted by the impact from COVID-19, cancelation of major global sporting events and the postponement of the Summer Olympic Games. As such, the Company will focus on risk management and identifying new sales opportunities in online demand.
For the second half, the TV and digital appliances divisions will address risk factors including the extension of global uncertainties and potential further economic downturn. Under these possibilities, the Company will strengthen our efforts in target marketing and expand its online product lineup and promotional offerings. Samsung will also strive to bolster cooperation with channels to optimize marketing strategies.
For more information, please visit their site.
More realme achievements including 157% YoY growth, Top 4 smartphone vendor Malaysia, Lazada Mubarak sale and more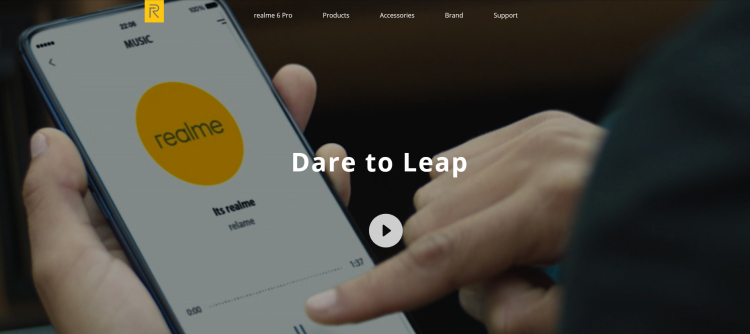 According to the results of Counterpoint Research on Smartphone Shipment Market Share Q1 2020, realme maintained their previous global performance with a ranking of Top 7 in Smartphone Shipment Market Share Q1 2020 after debuting as Top 7 in Q3, 2019.
The report notes that "the global smartphone market declined its fastest ever, down 13% YoY in Q1 2020" but realme (157% YoY) was one of the few major brands to achieve growth. Currently the global market share of realme in Q1 2020 is 2% while the YoY growth has reached 100%.
According to global smartphone analysis in Q1 2020 released by Canalys, realme Malaysia has entered the Top Smartphone Vendors as Top 4 in Malaysia. realme Malaysia has also achieved another amazing milestone in the Southeast Asia market with its YoY growth being Top 1 in Q1 2020.
In Malaysia, realme became the 4th smartphone vendor with a total of 11% market share. Meanwhile, the overall YoY growth of realme Malaysia reaches 406% making it one of the fastest growing smartphone vendors in Malaysia. realme Malaysia also recorded the highest YoY growth in the Southeast Asia market compared to other brands in its neighbouring countries like Indonesia, Vietnam, Philippines and Thailand for Q1 2020.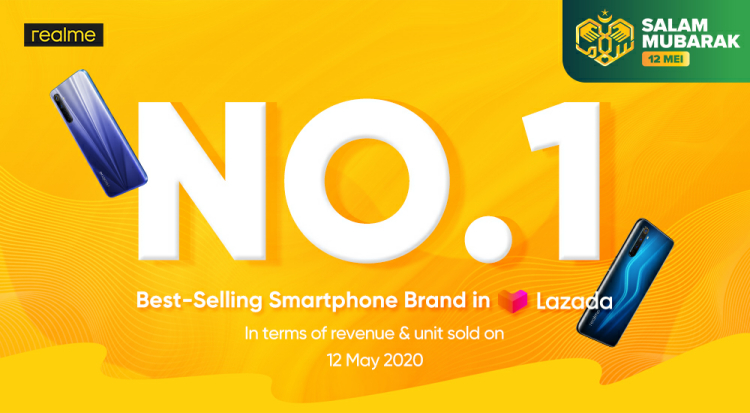 realme Malaysia has also received another notable achievement during the recent Lazada Salam Mubarak 12 May campaign achieving the No. 1 Best-selling Smartphone Brand in terms of revenue and units sold within the first 2 hours. They recorded the Highest Sales and Revenue for Smartphone Series namely for the realme 6i, realme 6 and the latest realme 6 Pro.
Aaaand realme just can't stop patting themselves on the back as they reached 35 million users worldwide. At the end of January, the number of realme global users reached 25 million, and realme has earned another 10 million users worldwide in only 4 months.





2nd Gen AMD EPYC Processors Power New Oracle Cloud Infrastructure Compute E3 Platform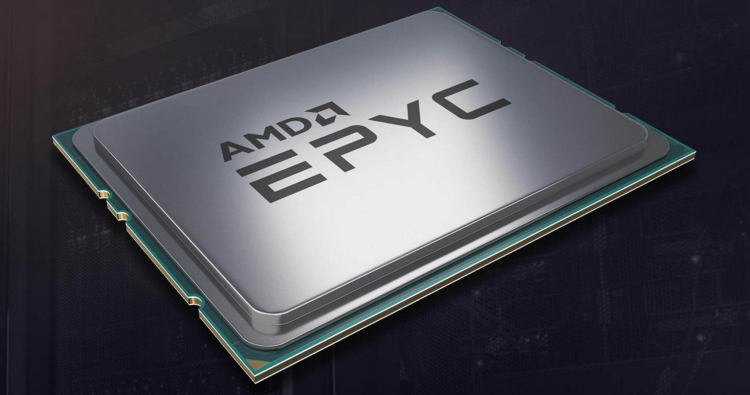 AMD recently announced that 2nd Gen AMD EPYC processors are powering the Oracle Cloud Infrastructure Compute E3 platform, bringing a new level of high-performance computing to Oracle Cloud. Using the AMD EPYC 7742 processor, the Oracle Cloud "E3 standard" and the bare metal compute instances are available today and leverage key features of the 2nd Gen AMD EPYC processors including class-leading memory bandwidth and the highest core count for an x86 data center processor. These features enable the Oracle Cloud E3 platform to be well suited for both general purpose and high bandwidth workloads such as big data analytics, memory intense workloads and Oracle business applications.
Powered by the AMD EPYC 7742 processor, the Oracle Cloud E3 Platform enables customers to run high performance computing (HPC) workloads such as risk simulations, molecular modeling, and contextual search.
By using the AMD EPYC 7742 processor, Oracle Cloud E3 platform can deliver even more computing performance capabilities to their growing cloud customer base, including:
The ability to launch higher core count VMs, which now includes VMs up to 64 cores, each including simultaneous multithreading, and bare metal instances up to 128 cores.

A higher memory-to-core ratio for memory-intensive workloads. With the high bandwidth capabilities of the AMD EPYC 7742 processor, E3 platform customers get 16 GB of memory per core – double the ratio of the current AMD EPYC™ processor E2 platform.
The Oracle Cloud E3 instances are currently available in US East (Ashburn), US West (Phoenix), Germany Central (Frankfurt), and Japan East (Tokyo). Within a quarter from launch, Oracle plans to have the E3 platform widely available in all its commercial regions.


LG announce Q1 2020 financial results
LG Electronics Inc. recently announced first-quarter 2020 consolidated revenue of KRW 14.73 trillion (USD 12.45 billion) and operating profit of KRW 1.09 trillion (USD 921.47 million). Although revenue declined modestly compared with the same period last year, operating income improved 21.1 percent from the 2019 quarter making this only the second time in history when quarterly operating profit exceeded KRW 1 trillion. The 7.4 percent operating margin was the highest in LG's history for a first quarter.
The LG Home Appliance & Air Solution Company reported first-quarter revenues of KRW 5.42 trillion (USD 4.58 billion) and operating profit of KRW 753.5 billion (USD 636.8 million). Revenues were virtually unchanged from the first quarter last year, the effect of softer global demand during the pandemic offset by higher sales in Korea of steam appliances such as washers, dryers, dishwashers and the LG Styler clothing care system, reflecting consumer interest in health and hygiene. Operating profit (3.6 percent higher than the same period last year) and operating margin were the highest in LG's history, benefitting from cost-reduction efforts and increased interest in premium products.
The LG Home Entertainment Company posted first-quarter revenues of KRW 2.97 trillion (USD 2.51 billion), a decrease of 4.8 percent from the same period last year as a result of component supply constraints and slowing global demand due to lower consumer confidence. Taking into account the reclassification of information technology products from the Home Entertainment Company to the Business Solutions Company this year, operating income of KRW 325.8 billion (USD 275.32 million) increased 31.7 percent from the same period last year as a result of operating efficiencies and expansion of premium products such as OLED TVs and NanoCell TVs. With market demand affected negatively by the pandemic, the company is adjusting the proportion of premium products, expanding online sales, optimizing resource input and streamlining asset management to improve profitability going forward.
The LG Mobile Communications Company reported first-quarter sales of KRW 998.6 billion (USD 843.9 million), narrowing its operating loss to KRW 237.8 billion (USD 200.96 million) from the previous quarter. Sales decreased nearly 34 percent from last year's first quarter, primarily due to supply disruptions from Chinese partners. Costs were further reigned in through production and marketing efficiencies, ongoing efforts to help buffer the effect of the pandemic. The new LG Velvet 5G smartphone launch in Korea during the second quarter will mark a new direction with a different design philosophy, competitive yet value-conscious components and enhanced online sales initiatives.
The LG Vehicle Component Solutions Company recorded first-quarter revenues of KRW 1.32 trillion (USD 1.11 billion), a 2.1 percent decline from the same period last year with an operating loss of KRW 96.8 billion (USD 81.8 million) as a result of the business disruption of North American and European automakers. To minimize ongoing pandemic risk the company will accelerate its supply chain optimization efforts taking into consideration a reduction in demand from automakers and continue to improve its business structure with further cost savings in the second quarter.
The LG Business Solutions Company generated first-quarter sales of KRW 1.71 trillion (USD 1.44 billion), an increase of 3.5 percent year-on-year and 18.8 percent higher than the previous quarter thanks to increased sales of solar modules and IT products such as LG gram notebooks. Operating profit of KRW 212.2 billion (USD 179.3 million) marked 26.3 percent higher than the same period the year earlier and 159 percent higher than the previous quarter due to increased solar module sales, stable profitability from information displays and innovations in productivity. To help minimize further pandemic disruptions, the company is expanding online sales efforts for IT product to capture a greater share of the telecommuting and distance-learning markets.
LG Electronics' unaudited quarterly earnings results are based on IFRS (International Financial Reporting Standards) for the three-month period ending March 31, 2020. Amounts in Korean won (KRW) are translated into U.S. dollars (USD) at the average rate of the three-month period of the corresponding quarter — KRW 1,183.33 per USD.
Really? Pre-order units for the Galaxy Z Flip Sold Out Within 24 Hours?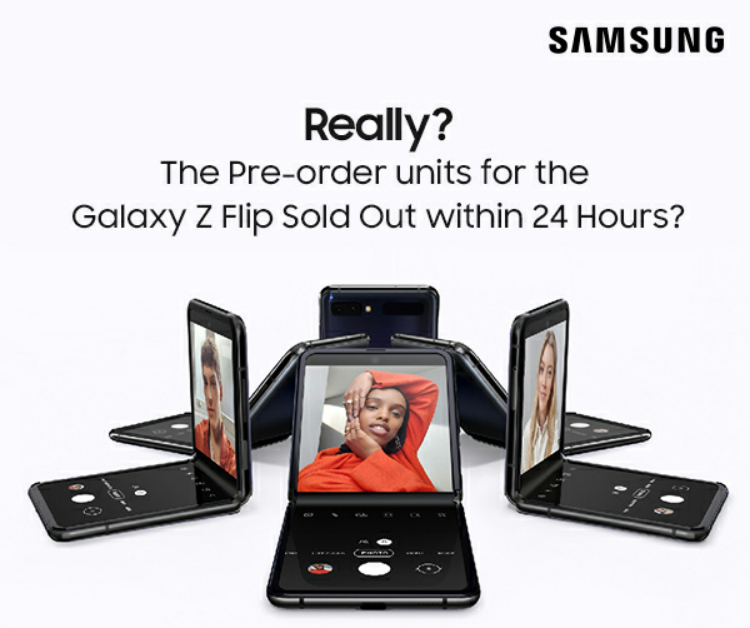 Pre-order units for the Galaxy Z Flip have been completely sold out within 24 hours! With that, Samsung would like to extend a heartfelt thank you to their customers for their support towards this versatile, compact, and stylish foldable device!
Across Malaysia, Korea, Singapore, China and more; consumer response to the Galaxy Z Flip has exceeded expectations with the device quickly selling out during this pre-order campaign.
Stay tuned for more updates at their site.
Intel announces Core i9-10900K processor for gaming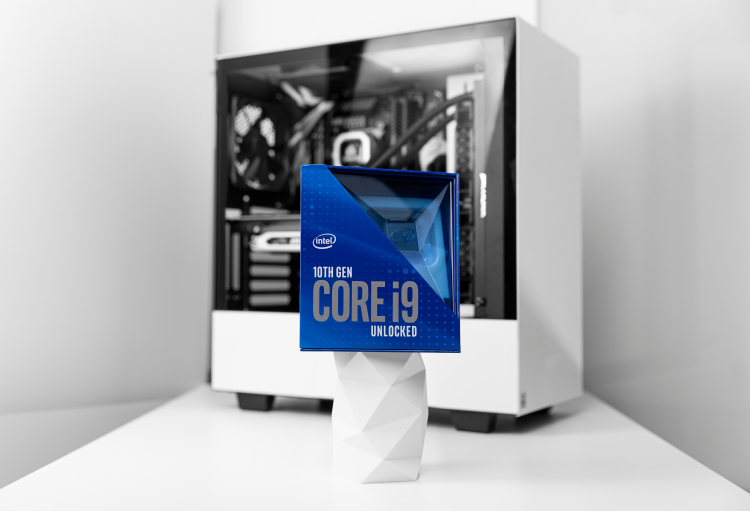 Intel recently introduced the 10th Gen Intel® Core™ S-series desktop processors, including Intel's flagship Core i9-10900K processor, the world's fastest gaming processor1. With speeds reaching up to a maximum of 5.3 GHz with Intel® Thermal Velocity Boost2 out of the box, 10th Gen Intel Core desktop processors deliver real-world performance for a new level of experience in gaming.
In April 2020, Intel announced new desktop processors as part of the 10th Gen Intel Core processor family, including Intel's flagship Core i9-10900K processor, the world's fastest gaming processor. (Credit: Intel Corporation)
At the top of the stack is the unlocked 10th Gen Intel Core i9-10900K, the world's fastest gaming processor1, featuring up to 10 cores, 20 threads and DDR4-2933 memory speeds. The i9-10900K processor powers the ultimate gaming experience, allowing more tuning control, faster multitasking and smoother gameplay. The new Intel® Turbo Boost Max Technology 3.0 provides automatic performance boosts on lightly threaded applications, while per-core hyperthreading control allows experienced overclockers to decide which threads to turn on or off on a per-core basis. Improvements in this generation include:
Up to 187 frames per second for in-game performance while streaming and recording, and up to 63 percent more frames per second in gaming compared with a 3-year-old PC.

Up to 12 percent faster video editing compared with the previous generation, and up to 15 percent faster video editing compared with a 3-year-old PC.

Up 18 percent faster 4K video editing compared with the previous generation, and up to 35 percent faster 4K video editing compared with a 3-year-old PC.

Up to 31 percent better overall system performance compared with a 3-year-old PC.

The 10th Gen Intel Core S-series processors deliver smooth gameplay through best-in-class connectivity11, immersive entertainment and enhanced streaming.

Intel Thermal Velocity Boost: Gamers and creators get an opportunistic and automatic boost across single-core and multicore workloads, with up to 5.3 GHz.

Intel Hyperthreading Technology: Now across 10th Gen Intel Core i9 to i3 processors.

Enhanced Core & Memory Overclocking3: Gain ultimate control when overclocking your processor and key system components with features enabled by new unlocked and overclockable 10th Gen Intel Core processors.

Intel® Ethernet Connection I225: Now available on the 10th Gen platform, 2.5G Intel Ethernet Connector I225 delivers greater than two times the network speeds of 1GB Ethernet on existing cabling.

Intel® Wi-Fi 6 AX201: Now integrated into 10th Gen Intel Core desktop processors, Intel Wi-Fi 6 (Gig+) delivers responsive gameplay, nearly three times faster12 downloads and more reliable connections. Delivers best-in-class connectivity11 with the freedom and flexibility to game or create anywhere throughout the home or office.
These 10th Gen Intel Core S-series processors are expected to be available globally through normal retail channels and in desktops sold worldwide by OEMs and channel system integrators, starting in May. Check out their site for more details.
Grab ramps up safety efforts for COVID-19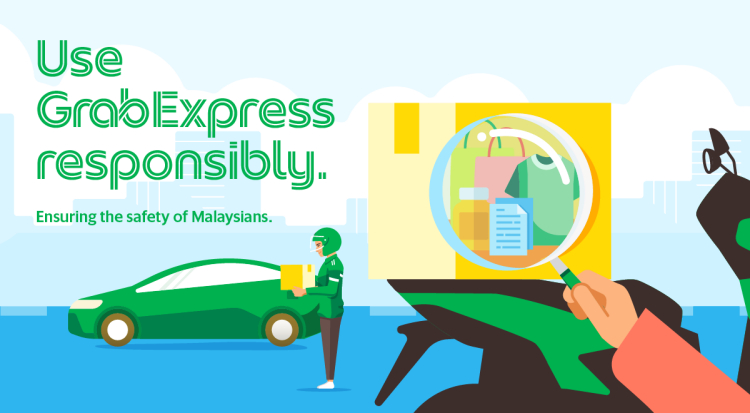 Since the beginning of MCO GrabExpress has seen a growth of more than 20% week-on-week, as Malaysians continue to stay connected, essential goods remain accessible, and businesses embrace digitalisation and utilise delivery services to ensure sustainability.
Grab's strategy is clear: provide our delivery network and merchants with firm support but at the same time fight to keep them safe, on the platform and against the invisible enemy.
In recent weeks there has been an increase in the usage of our delivery network to deliver illegal and dangerous items, which has led to an increase in our delivery partners being searched at roadblocks. Given the recent concerns on the safety of our delivery partners coupled with our zero-tolerance policy towards any forms of illegal activity on the platform, we are working with authorities to ramp up our safety initiatives.
Measures that we are introducing, aim to drive long-term behaviour change and reduce the chance of unwanted incidents on our platform. They include:
Cashless delivery: We have suspended all cash payments on the platform. This is to deter fraudulent accounts and reduce the risk towards any form of illegal activity, which could potentially affect and hurt our delivery partners who are working hard to support customers during the MCO period.
Declaration of item(s): It is now compulsory for customers to declare all their items within the app for GrabExpress. This is to ensure that our delivery partners are not at risk of delivering illegal items, and to equip them with knowledge of the parcel's contents should they be stopped at police roadblocks.
Passenger selfie: Grab will be extending its 'passenger verification via a selfie' requirement to GrabExpress by the end of this quarter. This is part of Grab's long-term safety commitment, to set a higher bar for safety standards and reduce preventable incidents on its platform, through technology innovations.
In addition, we're not going to compromise on our delivery partners and users' safety, hence we continue to invest significantly to ensure our ecosystem is protected. We've introduced several measures and have also taken necessary precautions which are aligned with the government's new p-hailing guidelines.
Hygiene and safety practices remain priority: Grab has provided up to 1million free masks via GrabBenefits and have worked with our partners to ensure that hand sanitisation at the stores are mandatory. We work closely with our partners to ensure all orders are carefully sealed to prevent contamination and spillage.
"Contactless" deliveries and going "cashless" with GrabPay: We deployed "contactless" deliveries to minimise the risks of physical contact, not just for the public, but for our partners too. In addition, all of our Food, Mart or Pasar deliveries are 100% cashless with GrabPay.
Screening and tracing: We have advised all our delivery partners to download and register for the mySejahtera app to help MOH with their contact tracing efforts. In addition, our delivery network undergoes temperature checks every day as they pick up orders from the e-Kitchens. We are working with the authorities to look at best ways to conduct health screening at no costs to delivery partners and not to overwhelm our healthcare facilities.
We are far from perfect, but we will not stop trying to do what we can to keep our community thriving and safe. Please continue to stay home and close to your loved ones. And please do spare a thought for the neighbourhood businesses and delivery partners as they continue to work to make this MCO period a bit more bearable.


Here's 3 TikTok Initiatives to get you going this Ramadan!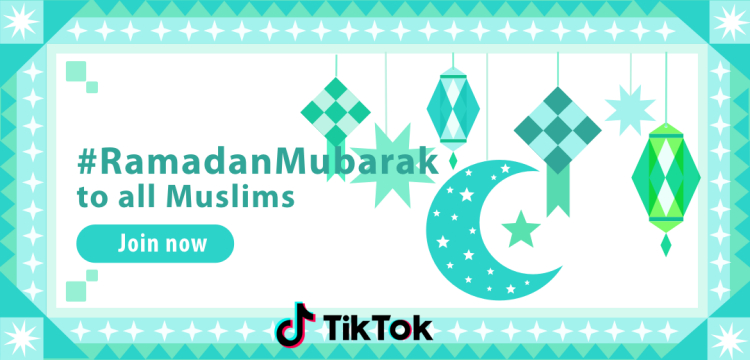 This year marks the first time we'll be spending Ramadan indoors; a breakaway from the usual tradition of swarming bazaars with our loved ones in search of Raya delicacies and snacks. Despite this change, nobody ever said that the Ramadan spirit should also be on MCO! In an effort to flatten the curve while channelling the Ramadan spirit with our fellow Malaysians, TikTok is bringing Ramadan to life with three exciting initiatives - #RamadanMubarak, #KongsiKebaikan and #Iftar!
#RamadanMubarak is the first initiative to kickstart TikTok's Ramadan campaign, with activities planned all throughout Ramadan and Raya! This initiative is a call for us to remember the blessed month as a time of forgiveness and mutual support, as our creators have shown in their own special way.
The second initiative, #KongsiKebaikan, embodies the spirit of giving back. This can be done in a multitude of ways. One example is by preserving the country's rich history in traditional arts and crafts, as they play an integral part to making us uniquely Malaysian. As such, TikTok is extending its influence to the arts culture by partnering with Kraftangan Malaysia via #KongsiKebaikan to exhibit the legacy of Malaysian crafts on the platform. In the near future, this initiative will also take form as a competition, with 11 winners eligible to receive cash prizes.
#Iftar is the final initiative for spending Ramadan on TikTok and much to its importance, it symbolizes more than just the time to break fast; but also to seek newfound appreciation for our daily sustenance and to strengthen our spiritual resolve holistically. As a means to strengthen social ties during this period of social distancing, Colgate and TikTok is also encouraging users to share their #Iftar culinary delights with the rest of the world! After all, what is Ramadan without the smiles and laughter in the air from the ones we love most?
Go Shop supports local businesses with #GoShopSapotLokal, launches e-Bazaar and new channel (CH111) for Ramadan & Raya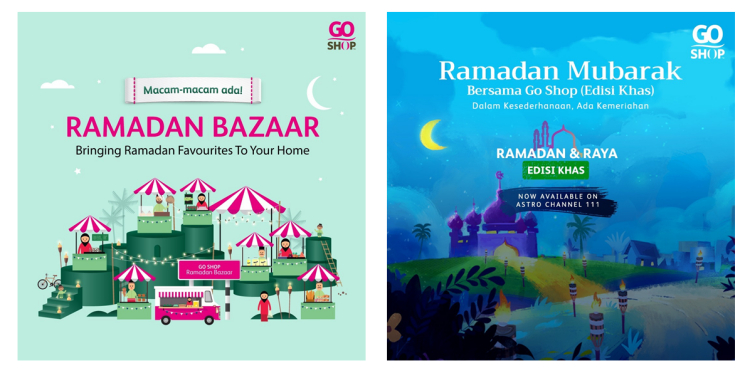 In conjunction with Ramadan and Raya festive seasons, Go Shop, the eCommerce arm of Astro has launched its Ramadan e-Bazaar to support local F&B businesses and a special channel (Astro CH111) for customers.
To date there are about 100 F&B businesses such as De. Wan 1958 by Chef Wan, Brownies Bar by The Accidental Bakers, LaksaNA, Pihapi, BurgerBros, Warna Pops, Tut's Egyptian Eatery and many more who have registered. All local F&B businesses who meet the minimum criteria can register at https://www.goshop.com.my/offers/202004174861. Customers interested in purchasing from the Ramadan Bazaar can contact the sellers directly via an email or WhatsApp link provided in the listing.
New channel, Go Shop Ramadan & Raya Edisi Khas (CH111) features Diari Rumah, Stail TV, Go Shop Express and Dapur Selebriti which focuses on home improvement tips, muslimah fashion and cooking ideas from celebrity chefs like Chef Wan, Chef Florence Tan and Chef Kamarulin.
During the MCO, customers can enjoy the convenience of purchasing fresh or frozen food including fresh fruits and vegetables, frozen and dried seafood and even ready-to-eat meals. From 1-31 May 2020 customers can use promo code DUIT30 or DUIT60 to enjoy an instant RM30 or RM60 off their purchase when they spend a minimum of RM300 or RM500 for products showcased on Go Shop TV programmes.
Go Shop is available on Astro CH118, CH120, CH111 and CH303, www.goshop.com.my and via the Go Shop app from Google Play and App Store.
Carousell and MDEC to #SUPPORTLOCAL Malaysian SMES with RM1Mil #TETAPBUKA grants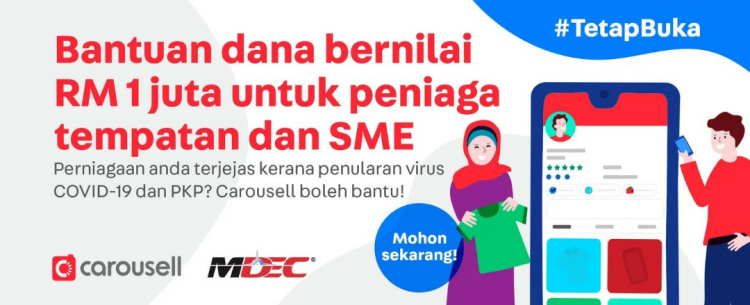 Carousell, one of the world's largest and fastest-growing classifieds, together with the Malaysia Digital Economy Corporation (MDEC), revealed the new #TetapBuka Carousell Business Grants worth RM1,000,000, a new initiative to support Malaysian retailers and small and medium-sized enterprises (SMEs) affected by the continuing Movement Control Order (MCO).
In collaboration with MDEC, the #TetapBuka Carousell Business Grants will provide the following benefits to local retailers and SMEs:
FREE access to CarouBiz lite package (worth RM500) with 5,000 coins that can be used to give listings more visibility
Safe & Secure digital payment via Carousell Protection (ZERO fee for Sellers)
Opportunity for their business to be advertised in the main page of Carousell app & website
The #TetapBuka Carousell Business Grants are open to all local retailers and SMEs registered with the Companies Commission of Malaysia (Suruhanjaya Syarikat Malaysia; SSM) who are not presently advertising on Carousell. Businesses must have a retail presence with a valid address and are not selling any illegal or prohibited items. Interested parties may apply online.
The #TetapBuka Carousell Business Grants is one of the efforts spearheaded by Carousell to support local businesses and charity organizations impacted by the COVID-19 pandemic and the MCO. For more information about this and other initiatives, log on to www.carousell.com.


Navigating Ramadan with Facebook: How brands can stay connected with Malaysia's digital consumers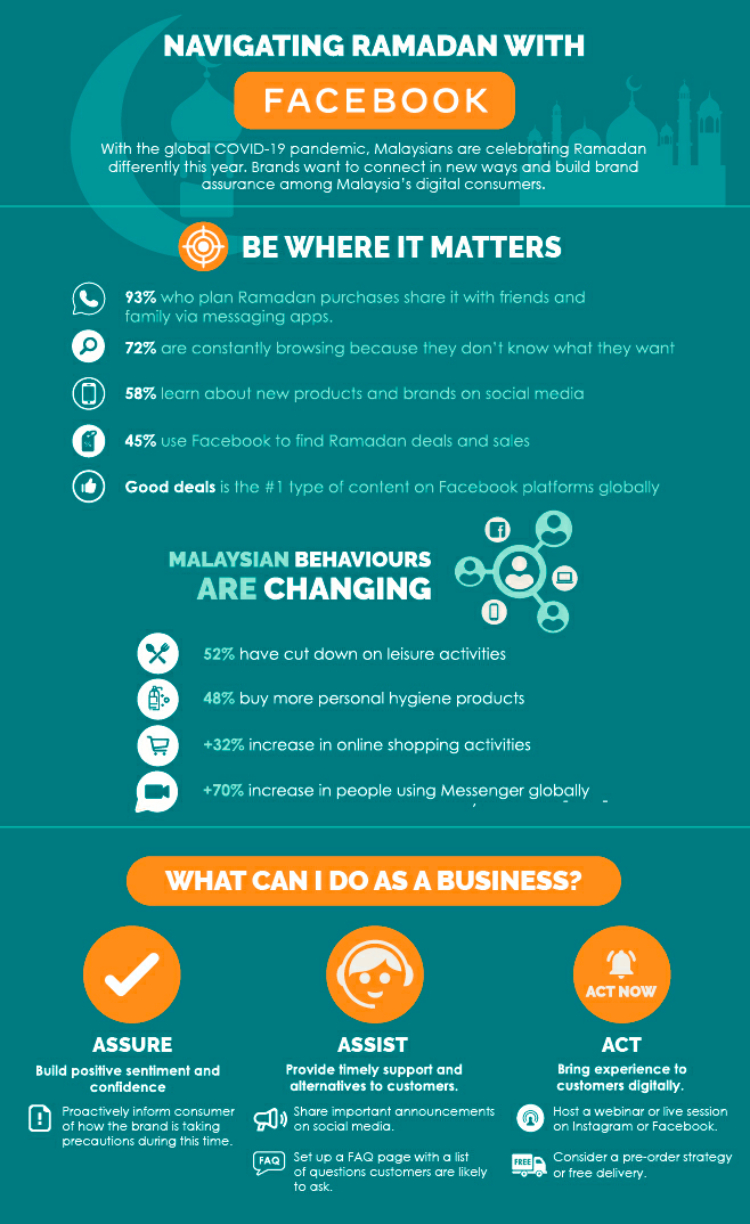 Ramadan is one of the most important times of the year for Malaysians, with 60% observing by fasting daily, reconnecting with friends and family, giving to charity and shopping for loved ones , according to a recent Facebook study that explores how people's daily routines change during the season, the impact this has on buying behaviour and the opportunity it presents for brands.
Amid the global COVID-19 pandemic, Malaysians are celebrating Ramadan differently this year. With increasing choice available at our fingertips, Ramadan observers are connecting in meaningful ways with people and brands through social media , especially at a time when social distancing rules are in effect.
On average, half of Ramadan observers across the world plan their purchases at least three weeks in advance , with 93% of Malaysians sharing it with friends and family through messaging apps. During Ramadan, good deals are the most desired type of content people want to see globally, with 45% of those surveyed searching for information on deals and sales on Facebook.
Malaysia's online spenders seek inspiration, openness to new brands and comparison shopping. Discovery becomes essential as 72% of respondents said they do not know what they want to purchase or where to get them before they shop online. The study finds that 58% of Malaysians are learning about new products and brands via social platforms, while 86% of people compare products online before making a purchase.
Multi-screening continues to dominate with 82% of Malaysians using messaging and social media platforms on mobile while watching TV during Ramadan. Consumer consumption is no longer linear and brands need to ensure that their communications are evolving to adapt to mobile-first customers .
Based on a recent guide developed by Facebook to help businesses to rethink their strategies, consumers are looking for safety and assurance from trusted brands during this time. In Malaysia alone, 65% of consumers expect products and services that prioritize health and wellbeing first. This means that for brands to reach their goals, they need to evolve their messaging, content and communications to reflect meaningful and relevant information to address both the consumer and cultural needs at this sensitive time.
Despite in the shift in day-to-day routines, many globally are still carrying out responsibilities observed during Ramadan with 66% of respondents on Facebook and Instagram cooking iftar and sahur, 62% are engaging in charitable giving, 44% are upholding household duties and 31% are tasked with buying new clothes and gifts for the family respectively. With this, it's helpful that businesses provide information on these types of activities through social media platforms like Facebook to enable customers to make informed decisions about their purchase decision.
The key is to be on the frontlines of communication with your customers. Address concerns through a special notice on the brand website or through social media channels and emails. Additionally, provide timely support and alternatives to customers in a climate where many businesses across the world are seeing disrupted supply chains, leading to late deliveries or cancellations. Prepare for this through online tools or by posting a list of responses for questions that customers are likely to ask, and provide as much detail and reassurance as possible in responses.
With many businesses working to navigate through the unexpected challenges caused by the pandemic, Facebook continues to support local businesses and help them navigate through challenges and prepare for recovery. We believe when businesses succeed, communities thrive.
KKMM commitment to develop Digital Creative Content Industry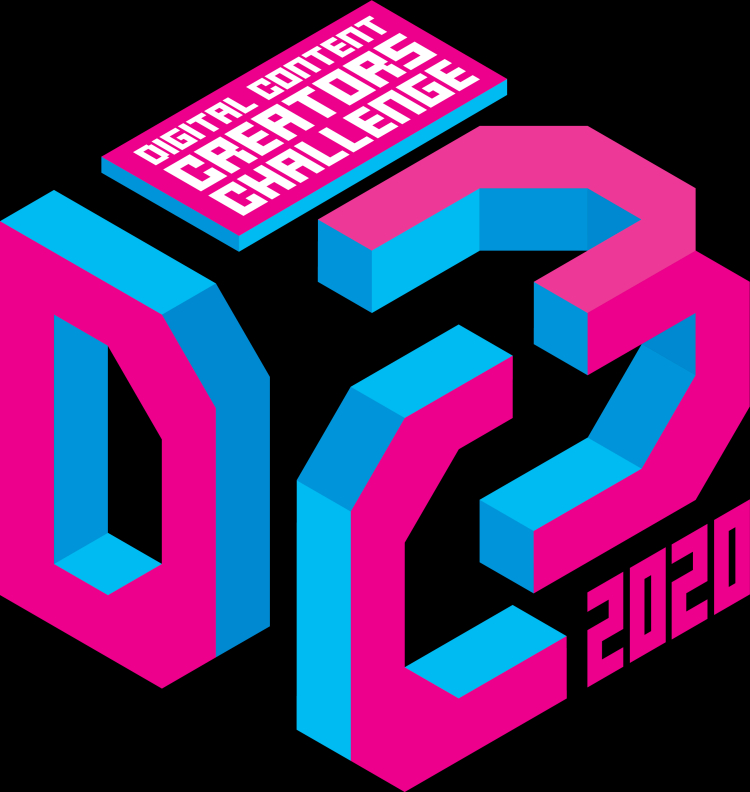 While the stimulus packages have been a welcomed boost, especially for small-and medium-sized entrepreneurs (SMEs), more can be done to sustain and grow the digital creative content economy for a very different future. That was the primary message for YB Dato' Saifuddin Abdullah, Minister of Communications and Multimedia, when he met with various leaders from the animation and video games sectors in a webinar that was recently organised by the Malaysia Digital Economy Corporation (MDEC).
During the industry engagement, which attracted more than 100 participants, Dato' Saifuddin reiterated how the Ministry of Communications and Multimedia (KKMM) is looking into providing dedicated support for the creative sectors under its supervision. This is specifically for those that have been particularly hard hit by the Movement Control Order (MCO) and the new norm that is social distancing.
"I appreciate the efforts of the digital creative content industry for producing fun and educational public service announcements utilising their Intellectual Property (IP) as their contribution to the nation in fighting this pandemic. It's troubling to learn that this sector is hit hard by COVID-19. My ministry is looking at the support available for the immediate and near term. As I have said before, I may not be an immediate expert in this space, but using a basketball analogy – as a point-guard, I need to distribute the ball in play to the right players. That is why having industry consultations such as this is important so I can learn from the industry experts. As an immediate measure, digital creative content companies can consider two ongoing programmes that may provide some relief," shared Dato' Saifuddin at the panel.
The programmes – the Digital Content Grant (DCG) and Digital Content Creators Challenge (DC3) – are under MDEC's purview. Both programmes have specific functions.
The DCG is designed to support local digital creative content companies in producing and commercialising their ideas. The goal is to create a sustainable digital content ecosystem for job creation and market expansion; boost talent development; and generate Malaysian-owned intellectual properties. As for DC3, it is a platform that enables local creatives to hone their creativity and develop new concepts. This industry-wide contest, which offers grants as prizes, aims to accelerate the development and commercialisation of these ideas into world-class digital content.
The goal now is to quickly address the slowdown experienced by the sector. Prior to COVID-19, both video games and the animation segments enjoyed a healthy growth surge. Ultimately, it is to ensure they can continue to sustain their business and quickly recover when MCO restrictions are lifted.
The other panellists were Ng Aik Sern, Founder and President, Passion Republic; Nizam Abdul Razak, Founder and Managing Director, Monsta Studios; and Juhaidah Joemin, Managing Director, Giggle Garage. On hand to moderate was Hasnul Hadi Samsudin, Vice President, Digital Creative Content, MDEC.
The discussion highlighted that even if most studios are managing costs for now, many project timelines and attached talent resource planning were revised to ensure suitable bandwidth was in place to deal with the new challenges.
While immediate issues such as re-routing workflows to avoid production pipelines from being significantly impacted turned out to be easier to remedy, more critical was managing team morale, company cash-flow, and sourcing for new business pipelines.
More information on the digital creative content programmes can be found at www.mdec.my.
16 regional teams to battle it out at in PMPL SEA finals S1
16 teams from across Southeast Asia are set to compete for the top spots in the PUBG MOBILE Pro League Southeast Asia (PMPL SEA) Finals S1 that will be held on May 1-3, 2020. The teams will compete to take home a portion of the USD 150,000 prize pool.
Additionally, the top two teams to emerge from the PMPL SEA Finals S1 will move on to battle in the PUBG MOBILE World League. If any of the two qualifying teams already has a secured spot in the PUBG MOBILE World League, the slot will be given to the next highest winner.
These 16 teams are made up of the winners of the recently concluded regional PMPLs which were held in Malaysia, Singapore, Indonesia, Thailand and Vietnam respectively. The group also consists of the top winners from the PUBG MOBILE Club Open 2019.
The PMPL SEA Finals S1 will be streamed live on each country's official PUBG MOBILE Facebook page. In Thailand and Indonesia, AR video streaming will be implemented to bring their audience a visual feast.
In Malaysia, matches will be streamed via the PUBGM MY official Facebook page.


JOOX introduces JOOX Family Plan from as low as 20 sen per day for 3 people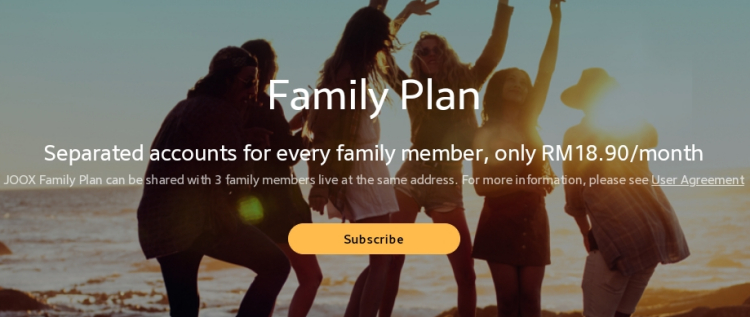 During these tough times, people from all walks of life are in search of activities that can help them and their loved ones get through the days of social distancing, such as working or learning from home, engaging in indoor exercises and listening to their favourite music and artists as well as watching various local or global online concerts. With this in mind, JOOX have introduced the JOOX Family Plan for Malaysians who are avid users of streaming services, offering three family members to share its VIP service. Now, you and your loved ones can enjoy savings and have your choice of music ready for your hearts and minds anytime and groove to the hottest music tracks together, as you stay at home and stay safe!
The JOOX Family Plan, now available on mobile and desktop interfaces, can be enjoyed for a really competitive price of RM18.90 per month, giving you access to 30 million songs of various genres.
Malaysians love music as the total streaming time by JOOX users in Malaysia in 2019 is equivalent to flying around the world on a plane for 19 million times. The new three-person sharing plan will definitely be a treat for music-loving families. One person could foot the bill and the other two enjoy the same VIP services as low as RM6.30 each per month, which is equivalent to 20 sen each per day.
The plan includes access to JOOX's defining feature and differentiator, its exciting K Plus feature, which includes listening to Karaoke songs, singing alongside favourite artists and joining fun Karaoke battles; in addition to a seamless entertainment experience with no ads and interruptions; playing on-demand music; building your personal music library; downloads for offline listening; unlimited skips and Hi-Fi quality music. JOOX is also home to a growing list of online concerts, having recently hosted "Stay Home, Stay Tuned" live sessions in the past three weeks, from showcasing performances and interactive chats with local artists such as Alvin Chong, SonaOne, YonnyBoii and Bella Astillah to a special session live from Los Angeles featuring James Lee. Users can stay tuned to more exciting line-ups in the future.
Legends of Runeterra has launched for PC and mobile
Riot Games is excited to announce that Legends of Runeterra is officially launched worldwide on PC and mobile. Gamers will be able to access cross-platform play and enjoy the same, seamless experience on PC and on mobile devices.
Legends of Runeterra is a free-to-play, digital collectible card game that requires skill, creativity and wit to win. The cards feature iconic League of Legends champions, as well as new characters originating from the world of Runeterra. The game will be available to download for free from http://www.playruneterra.com/, as well as on the Google Play Store and App Store at launch. New players are encouraged to create a new Riot Games Southeast account to enable cross-platform play, and to gain access to full player and billing support.
The game will launch with a new set of 120+ cards, including a new region. Card and champion reveals will begin soon and continue through launch, and the new set will be playable from April 29, 2020 on PC. At this time of launch, Legends of Runeterra will feature 7 regions, 35 champions, and more than 400 cards.
New players will also receive XP Boosts to accelerate their progress in the game.


PhantomLance is an ongoing sophisticated Android espionage campaign targeting South-East Asia + WannaCry updates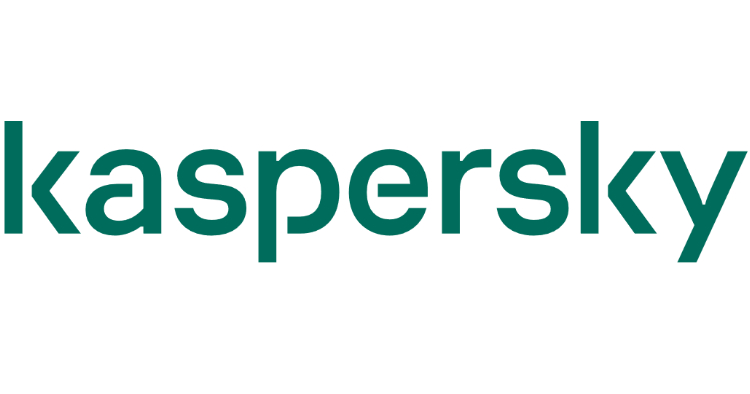 Kaspersky researchers detected a sophisticated malicious campaign targeting users of Android devices, which can be attributed with medium confidence to the OceanLotus advanced persistent threat actor. Dubbed PhantomLance, the campaign has been active since at least 2015 and is still ongoing, featuring multiple versions of a complex spyware – software created to gather victims' data – and smart distribution tactics, including distribution via dozens of applications on Google Play official market.
In July 2019, third party security researchers reported a new spyware sample found on Google Play. The report attracted Kaspersky's attention due to its unexpected features – its sophistication level and behavior was very different from the common Trojans usually uploaded to official app stores. Kaspersky researchers were able to find another very similar sample of this malware on Google Play. Usually if malware creators manage to upload a malicious app in the legitimate app store, they invest considerable resources into promoting the application to increase the number of installations and thus increase the number of victims. This wasn't the case with these newly-discovered malicious apps. It looked like the operators behind them were not interested in mass spread. For researchers, this was a hint of targeted APT activity. Additional research enabled the discovery of several versions of this malware with dozens of samples, connected by multiple code similarities.
The functionality of all the samples was similar – the main purpose of the spyware was to gather information. While the basic functionality was not very broad, and included geolocation, call logs, contact access and SMS access, the application could also gather a list of installed applications, as well as device information, such as the model and OS version. Furthermore, the threat actor was able to download and execute various malicious payloads, and thus, adapt the payload that would be suitable to the specific device environment, such as the Android version and installed apps. This way the actor was able to avoid overloading the application with unnecessary features and at the same time gather the information needed.
Further research indicated that PhantomLance was mainly distributed on various platforms and marketplaces, including, but not limited to, Google Play and APKpure. To make applications seem legitimate, in almost every case of malware deployment the threat actors tried to build a fake developer profile by creating an associated Github account. In order to evade filtering mechanisms employed by marketplaces, the first versions of the application uploaded by the threat actor to marketplaces did not contain any malicious payloads. However, with later updates, applications received both malicious payloads and a code to drop and execute these payloads.
According to Kaspersky Security Network, since 2016, around 300 infection attempts were observed on Android devices in such countries as India, Vietnam, Bangladesh and Indonesia. While detection statistics included collateral infections, Vietnam stood out as one of the top countries by number of attempted attacks; some malicious applications used in the campaign were also made exclusively in Vietnamese.
Using Kaspersky's malware attribution engine – an internal tool to find similarities between different pieces of malicious code – the researchers were able to determine that PhantomLance payloads were at least 20% similar to the ones from one of the older Android campaign associated with OceanLotus, an actor that has been in operation since at least 2013 and whose targets are mostly located in South East Asia. Moreover, several important overlaps were found with previously reported activities of OceanLotus on Windows and MacOS. Thus, Kaspersky researchers believe the PhantomLance campaign can be tied to OceanLotus with medium confidence.
Kaspersky reported all discovered samples to the owners of legitimate app stores. Google Play has confirmed that they have taken down the applications.
In related news, recent Kaspersky research has revealed that in 2019, WannaCry kept its position at the top of the most prevalent ransomware families, while almost a third (30%) of those targeted by ransomware were corporate users. On May 12, 2020, Kaspersky and INTERPOL urge organizations to think about backing up their data and adopting relevant protection so that they could avoid any potential ransomware siege and a catastrophe similar to WannaCry doesn't happen again.
Ransomware has become a big challenge for many organizations. Even though this is not the most advanced threat from a technical point of view, it allows criminal actors to block business operations and extort money. As a result of a ransomware incident, organizations lost on average $1.46 million in 2019 ; which included costs for downtime, fines and reputational damage. The WannaCry attack became the most noticeable of its kind, spreading with the help of an advanced cyber-weapon, EternalBlue, which is a complex and effective exploit used to target the unpatched vulnerability in Windows. As a result, WannaCry caused a real worldwide cyber-epidemic.
However there is little reason to give up, as protection from ransomware is possible through feasible security measures. Today, on May 12, Kaspersky, together with INTERPOL, encourages organizations to follow these security practices and make sure they have reliable protection against ransomware, especially since recent statistics confirm that the threat is still relevant.
According to Kaspersky's research, a total of 767,907 users were attacked by encryptors in 2019 – with almost a third of them (30%) being in businesses. Of all the encryption families, WannaCry still was the most common – in 2019, it attacked 164,433 users and accounted for 21% of all detected attacks. With a significant margin, it was followed by other families such as GandCrab (11%) and Stop (4%). The first one is a well-known ransomware-as-a-service, developed b