Tesla's new infotainment system is capable of running Cyberpunk 2077 with PS5-level performance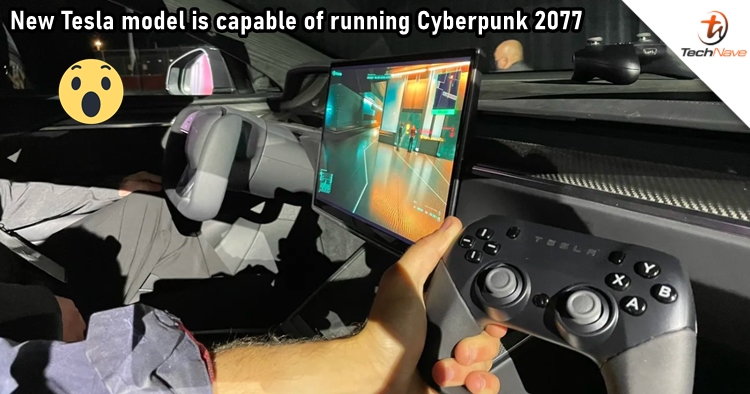 The founder of Tesla, Elon Musk, has teased that the automobile company's latest Model S Plaid would be capable of running Cyberpunk 2077 (yes, the video game). He mentioned that the car's system is basically at the level of a PlayStation 5 and there's never been a car that has state of the art computing technology.
The Tesla Model S Plaid comes with a new infotainment system powered by AMD's Ryzen processor and a discrete RDNA 2 GPU. With that said, the 10 teraflops of computing power from the system is almost identical to the 10.28 teraflops found on Sony's PlayStation 5. Therefore, running Cyberpunk 2077 is definitely not out of the question.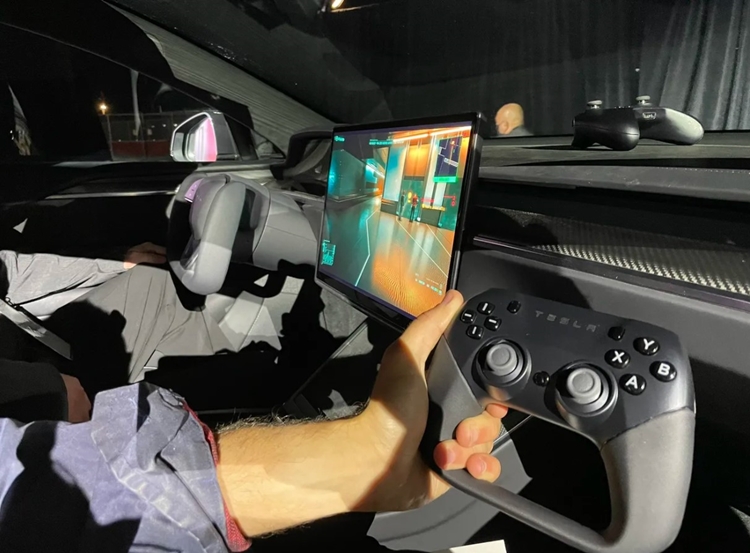 During the demonstration, it can be seen the video game is running at high frame rates. Some fans have also gotten a chance to take a look at what appears to be a Tesla-branded game controller after the event. For now, it is unsure whether it's just a dummy unit or Tesla is really going to make it commercially available. Other than that, the Xbox controller was also spotted being used to play Cyberpunk 2077 in the Model S Plaid.
For those who wonder why we need a PS5-level system in a car, Musk said that "if you think about the future of where the car is often in autopilot or full self-driving mode, then entertainment is going to become increasingly important".
Let us know what you think about this news on our Facebook page. Stay tuned to TechNave.com for more interesting tech news.