Tesla wants to use laser to clean your windshields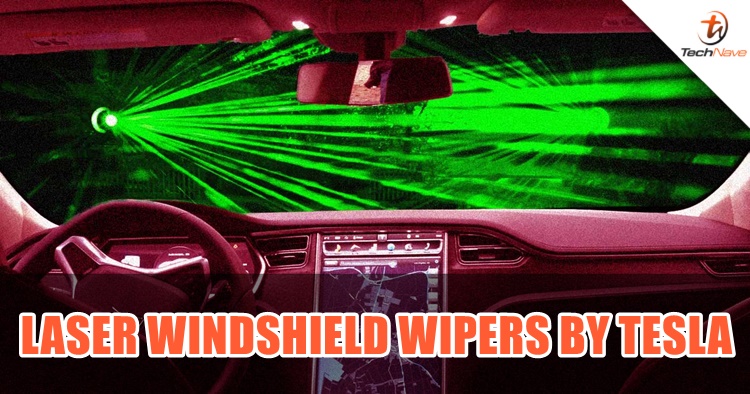 The recent launch of Tesla Cybertruck has sparked a discussion among the people who happened to see the design of it. The futuristic truck has received mixed reactions but it is no doubt a fresh concept being put on the stage by Tesla. To spice it up, the automobile company is rumoured to be working on one more advanced technology which appeared to be a laser windshield wiper.
Earlier this year, Tesla filed a patent application for something called "Pulsed Laser Cleaning of Debris Accumulated on Glass Articles in Vehicles and Photovoltaic Assemblies". The genius behind the idea is Tesla's Staff Scientific & Industrial Imaging Specialist, Phiroze Dalal.

He developed a cleaning system for vehicles that emits a laser beam to blast apart the dirt accumulated on the windshields, or on any glass surfaces. There will also be a system of cameras that collects information, and decides the strength of the laser pulse depending on the type and scale of dirt that should be cleaned off.
If this laser windshield wiper idea is workable, it could be an icing on the cake for the soon-to-launch Tesla Cybertruck. For now, there is no official news from either the company and its CEO, Elon Musk. There is also a video which shows the possible placement of the technology, enjoy!
It is wild knowing that the evolvement of technology could lead us to the idea of installing laser beam system on vehicles. These days, nothing seems impossible anymore as many bold and advanced technology ideas are surfacing.
Let us know what you think about this laser windshield wiper on our Facebook page. For more cool tech news, stay tuned on TechNave.com.