Besides upgrading its Galaxy S smartphone series, Samsung is bringing the latest versions of its earbuds next year. According to a new patent, the Korean tech giant might include an unexpected technology on the next-generation Galaxy Buds, and it's a biometric sensor.
Putting a biometric sensor on the earbuds allows them to measure health metrics, including heart rate, SpO2, and blood pressure. Additionally, they could also work with blood sugar levels, the status of your blood vessels, and even stress levels. This health measuring will use a light-emitting diode and a light receiver, such as a photodiode. The patent also shows that a laser diode (LD) and an infrared diode (IR) get used in the upcoming earbuds.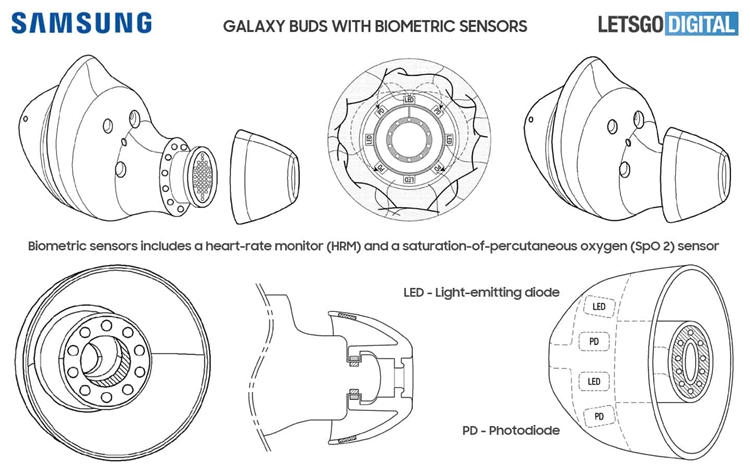 Rumours suggest that Samsung would launch the Galaxy Buds Pro 2 and Galaxy Buds Live 2 next year. We could see the former in Q2 2022, with the latter in August. These earbuds are expected to bring better audio quality alongside an improved fit or finish.
Are you excited about seeing the new Galaxy Buds? Drop a comment to let us know and stay tuned to TechNave.com for more tech gadget rumours.