The COVID-19 vaccine appointment shortcut on the MySejahtera app is fake news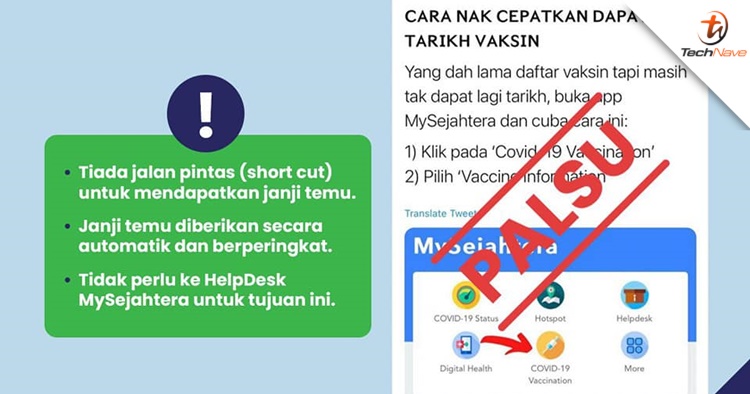 Late last night, the Kementerian Kesihatan Malaysia posted that we could apparently get a faster COVID-19 vaccine appointment on the MySejahtera app. On the contrary, the same Facebook page also quickly debunked the post by saying it's fake news, saying there's no such thing as an appointment shortcut.
Initially, the fake news post doesn't have any captions which make it suspicious. On the Facebook post, it only showed a picture with steps to have to so-called appointments shortcut which is not true. If you have already forwarded or shared, kindly do your role and tell your friends and family that's not eligible.
By the way, the second wave of the AstraZeneca vaccine has already been sent out to all the participants who already had it. It should be appearing in your MySejahtera app so please do go and confirm your attendance. The venue and time should be the same as the last time that you went.
Stay safe, stay healthy and stay tuned for more trending tech news at TechNave.com.