The Huawei MateBook X Pro has a pop-up camera on its keyboard to safeguard privacy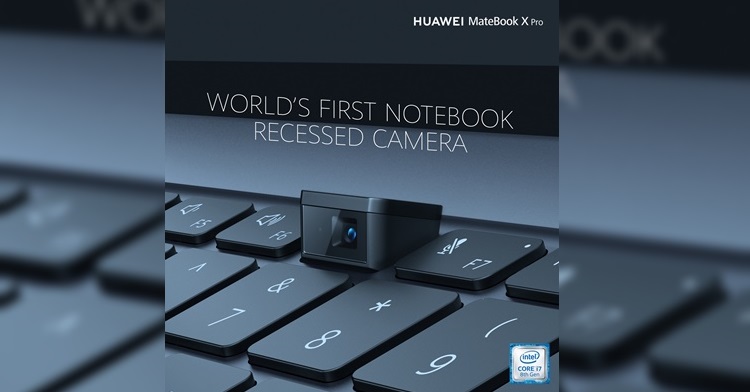 So this came in, Huawei just released a news that its upcoming MateBook X Pro has a Recessed Camera feature and it's the world's first laptop to have such feature. What does this mean? It means that the webcam is actually hiding within the laptop and pops up when it's pressed. How cool is that?
But why? Well, this is to fight against privacy from hackers who can actually access the laptops that we rely on work so much. In this modern era of accessible internet, we are already exposed to the risk of being exposed to random hackers online (even more so if you simply accept any suspicious links to unsecured websites and getting a malware). Obviously, no one likes to be spied upon, even Mark Zuckerberg, the founder of Facebook covers his notebook's webcam with a tape.
In addition, Huawei is also adopting a design concept called "Pure and Invisible" to achieve a near bezel-less FullView display. That probably explains why the webcam was not there in the first place and relocated to the keyboard area.
What do you think of the Recessed Camera? This is definitely one of a kind. Stay tuned for more Huawei news at TechNave.com.