The Huawei Y Max is basically your very own pocket cinema and here's why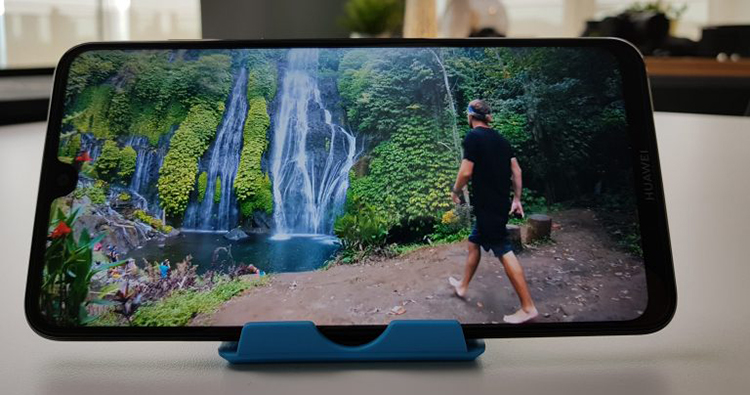 I love watching movies and TV shows. My favourite way of watching my favourite TV shows and movies? A huge screen TV and surround sound for the immersive feel, of course! The cinema is my favourite way of enjoying my movies, obviously, followed by my large screen TV at home. However, it can be pretty hard to find the time to watch my favourite shows and movies since I'm always on the go.
As smartphones evolve, some features have been integrated to give the users a better cinema experience for on the go video watchers such as me. Now the question is, is watching TV shows and movies on the Huawei Y Max as comparable as watching it at the cinema or on my TV?
Is the cinematic experience on the Huawei Y Max worth it for the price?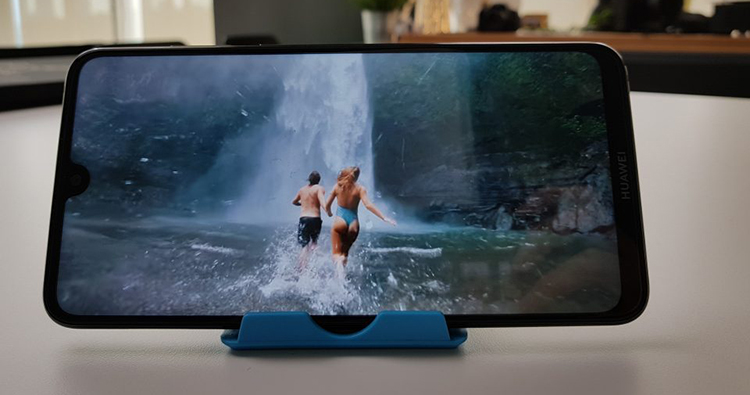 Check out that video quality
When you head to the movies, the cheapest tickets would often get you odd cinema times as well as smaller and less comfortable theatres. Doesn't that dampen your experience in a cinema? Whereas getting tickets that are a bit more pricey lands you a Gold Class viewing experience with comfy chairs and a spacious theatre which enhances the visual and audio experience.
Now, the same experience can be applied with this smartphone. Does the Huawei Y Max have the same experience as a Gold Class cinema? Absolutely. I mean, not in the sense that it has a huge theatre but think of it as a portable kind that you can keep in your pocket and bring with you anywhere. The screen is more than 7 inches in size with Dolby Atmos certified dual speakers. The best part? All that will only cost you RM1299. That's pretty worth it, to be honest.
The perfect way to binge Netflix is a large bezel-less screen, Dolby Atmos speakers and a 5000mAh battery
Since we've dubbed this a portable cinema, obviously the main features we'd really want to scrutinize on this smartphone is the audio and visual experience when using the device. The 7 inch screen is a little smaller than a tablet but enough to be my own personal portable theatre that I can bring with me anytime and anywhere. The screen has very slim bezels, giving me more screen area to watch my shows!
The Dolby Atmos dual speakers plays audio cues, soundtracks and sounds perfectly, giving it somewhat of a surround sound experience, just like in the cinema. The audio is balanced perfectly between both speakers and synchronises perfectly with the video. The audio remains perfect regardless of different movie genres it goes through.
The speakers at the bottom of the Huawei Y Max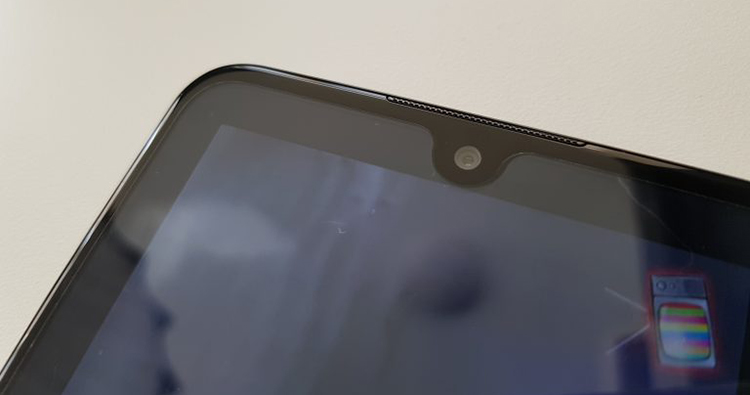 A speaker at the top of the screen is almost hidden and it is pointed toward the user!
Of course, like most binge sessions, obviously you'd not want to be interrupted. Isn't it annoying when you reach the best part of your TV show and your phone battery dies on you? Trust me, I can relate. That wouldn't be happening with the Huawei Y Max, though. This device packs a whopping 5000mAh battery, making your long Netflix binge sessions worry free.
The Huawei Y Max definitely earns the title of a portable, Gold Class cinema at an affordable price
Honestly, the Huawei Y Max carries all the quality a portable cinema should have. A large viewing experience? Check. Amazing audio quality? Check. A long battery life to survive long binge sessions? Check. An affordable price tag? Triple check!
So if you're an avid movie watcher who loves the Gold Class treatment anywhere and anytime, this is definitely the device for you. If you want to get your own Huawei Y Max, you can head on over to any Huawei Experience stores or the official Huawei website. For more interesting innovations and news, make sure to keep an eye out on TechNave.com!
Huawei Y Max Specs & Price >