The Kementerian Kesihatan Malaysia recommends everyone to avoid using the disinfection box due to unproven safety measures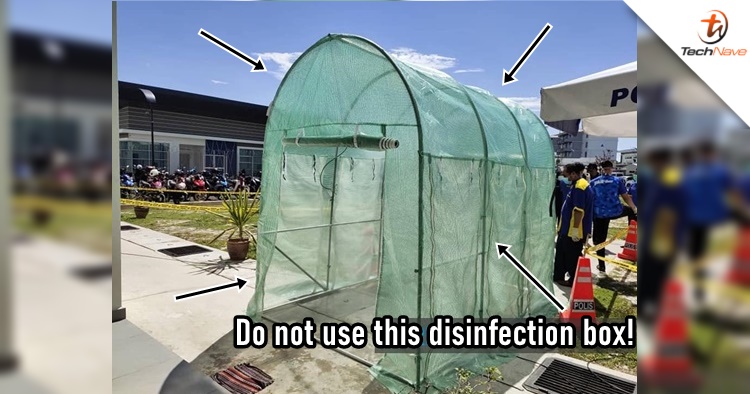 Photo courtesy of Bernama
As the Malaysia economy has begun to pick itself up in this Recovery MCO period, some of you might have encountered some odd-looking containers outside a supermarket. Call it a disinfection box/chamber/tunnel/booth/gate, it looks like it was done with a good intention on keeping a person hygienically clean but the Kementerian Kesihatan Malaysia (KKM) thinks it's not a good idea.
According to the photos posted on their Facebook post, it seems that the various man-made disinfection boxes have been around for quite some time already. While we aren't sure of how long this has been happening, the KKM does not recommend everyone to use it as there is no conclusive evidence that the equipment can effectively reduce COVID-19 symptoms. To make things matter worse, the chemicals used will probably harm and overdose your body more such as the eyes and mouth with.
Once again, the KKM insist everyone to follow the protocols of social distancing and regularly keeping your hands clean every now and then. Malaysia is recovering pretty well and the scheduled RMCO lifting is set on 31 August 2020. Play your roles and we will be fine, stay safe and stay tuned for more local tech news at TechNave.com.