The MSI GE76 Raider may be your best companion for gaming & working from home, here's why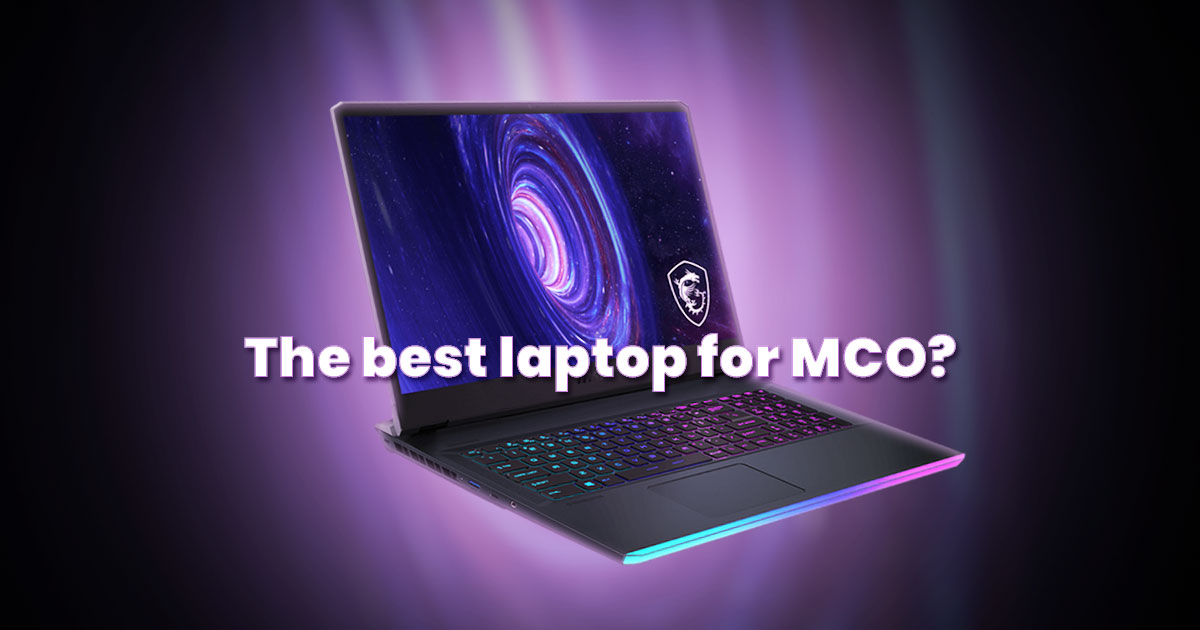 You may or may not heard of the MSI GE76 Raider before, but it's not hard to guess that it's a gaming laptop based on its name. However, we find that it's more than just a gaming laptop. In fact, it can also help you on various tasks from work to conference calls, content creation and many more. Sounds amazing for work and studying while staying at home during this period, right?
And yes, we know we know, it costs RM9999. How is it even possible for people to afford this? Well, you'd be surprised. But we are not here to convince you to buy it. What we will be doing instead, is to list down why this laptop may be the best device to use as a long term investment for this pandemic. Starting with...
A daily workhorse
First up, the GE76 Raider laptop features the latest 10th Gen Intel CPU i7-10870H processor (Malaysia set). This is quite a high-end CPU and more than enough for your daily workload. In terms of the internal tech specs, its single-core frequency can clock up to 5.3GHz, which is a rarity. Overall, it can boost the laptop's performance by up to 50%.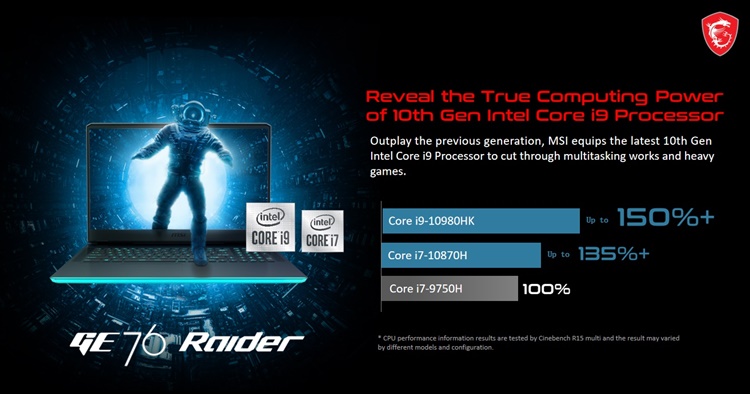 Intel is still not bad
Casual users might not be able to grasp what that means but trust me, it's a massive boost. If you're the type that often multitasks with an extra monitor or two, the laptop can run smoothly even with that kind of setup. In addition to that, it has 16GB (2*8GB) of DDR4 3200MHz RAM (64GB max) and a 1TB PCIe SSD! With this much memory capacity, you can open a number of programs running in the background which can improve your work efficiency.
More than just gaming
In terms of graphics, the GE76 Raider comes with an NVIDIA® GeForce RTX™ 3070 Laptop GPU (8GB GDDR6 Malaysia set), you should be able to enjoy and immerse yourself in whatever video game you're playing in this period. RGB lighting, checked; ray tracing, checked; and Dynamic Boost 2.0, checked. These are just some of the many gaming features available.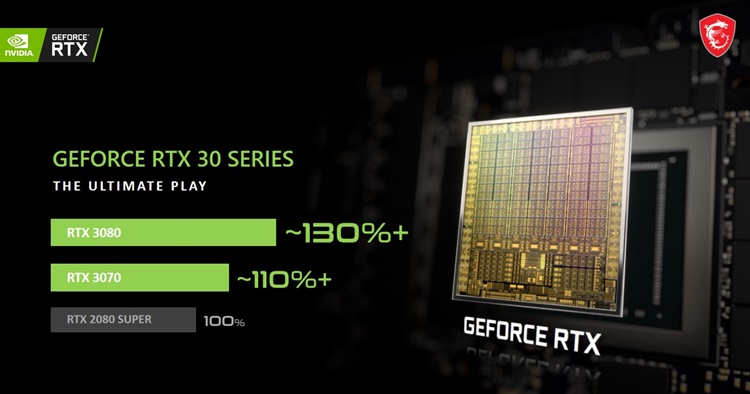 A 30% performance gap between the RTX 3080 and RTX 2080 Super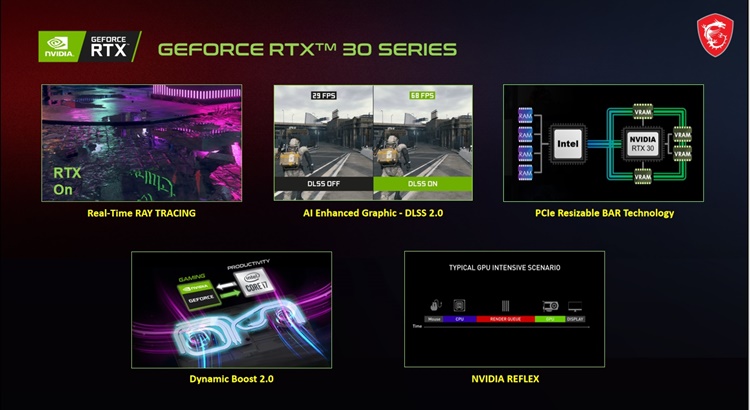 It also features AI Enhanced Graphics - DLSS 2.0, PCIe Resizable BAR Technology and NVIDIA Reflex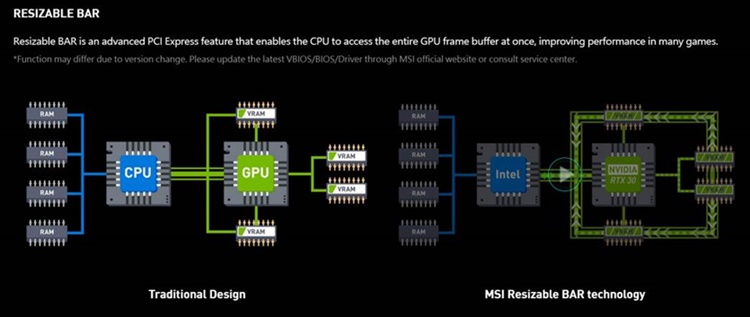 Difference between a traditional and Resizable BAR technology
What makes the GE76 Raider stand out from the rest is that it has a PCIe Resizable BAR Technology. Compared with a traditional processor and graphics design, the new feature can accelerate the processor even further by allowing it to access the graphics card memory (VRAM). This will further boost your video gaming performance no problemo.
There's also the DLSS 2.0 feature, which uses a dedicated artificial intelligence on the GeForce RTX to process the cores and increase the display refresh rates without sacrificing image quality for you. This is also another great feature that allows video editors to do their work on video editing software. Let's not forget the processor that we just mentioned. At the max clock speed of 5.3GHz, the laptop is definitely useful for video rendering.
Binge-watch your favourite series in 4K resolution
Okay, how about if you just want to chill after a long day at work? The GE76 Raider can be at your service too because its IPS display is rather huge for a laptop - it measures 17.3-inches! On top of that, its max resolution is 4K (3840 x 2160 pixels) and the refresh rate is up to 240Hz (Malaysia set). Maybe it's a bit overpowered, but hey, it's great for watching movies, TV or animated shows (as well as gaming, obviously). Besides that, the screen panel area has an 82% screen ratio and 5mm bezels at both sides, providing a better depth and immersion as possible.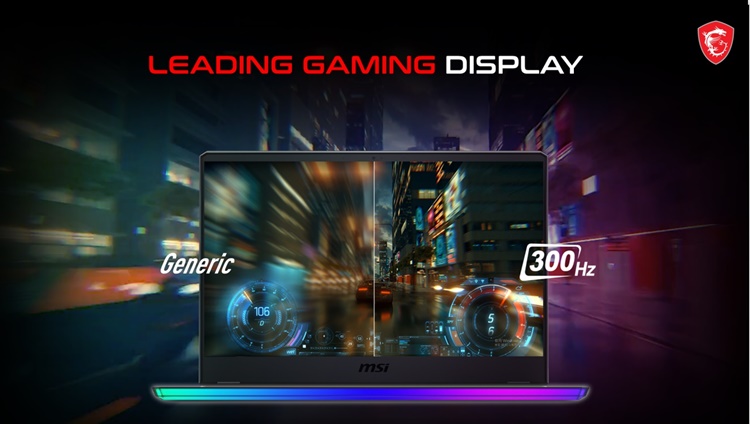 Once you have experienced 300Hz, you can never go back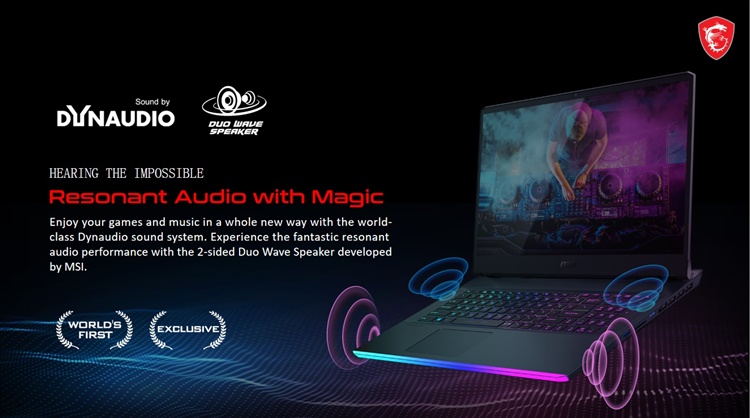 A first for laptops
Aside from glorious visuals, audio is just as important. The laptop comes packed with a Duo Wave Speaker sound system by Dynaudio, which delivers punching bass and clean, crisp sound. If you want to use your headphone, you can plug it in via the audio jack port or pair it through Bluetooth connection.
No more laggy live streams
Speaking of connectivity, you can also kiss lag goodbye. The GE76 Raider houses WiFi 6E, making it the world's first laptop to have it. It ensures that you get the fastest Internet connection possible. Moreover, it's also backward compatible with the current 2.4GHz, 5GHz and WiFi 6 devices.
WiFi 6E explained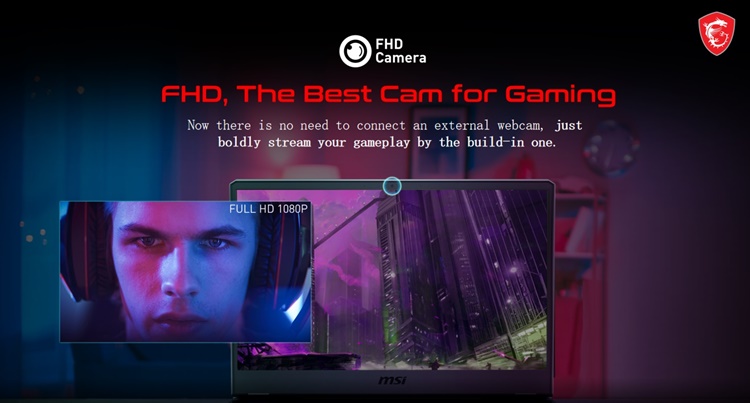 You don't need an extra webcam with this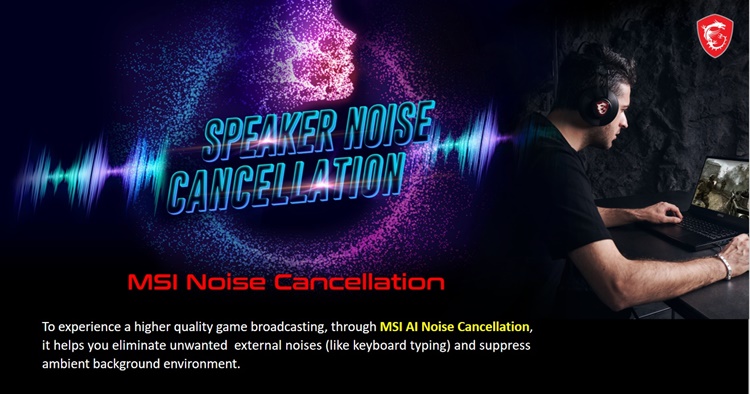 No more annoying keyboard clicking
The fast connection, combined with FHD webcam and MSI AI Speaker Noise Cancellation also combine to deliver the best live stream experiences with your colleagues, friends and family. On top of that, you can stream your gaming sessions to entertain your fans and subscribers with the cleanest sound possible. Of course, gamers who use voice calls for communication while gaming will have a good time so that the other teammates don't need to hear other clicking keyboard and mouse sounds, as well as the speakers blaring out the gaming sound effects.
Honourable mention - Low-key but with futuristic design
Before we end this, it's also worth mentioning the GE76 Raider design. It may look a bit low key at first from the aluminium cover lid, but a closer inspection will show you just how futuristic this laptop is. Besides the trademark Dragon Armour Carving at the bottom of the laptop and the RBG lighting on the keyboard, but it even has a Panoramic Aurora Lighting feature that reacts to any video game you're playing! You can also customize the lighting pattern according to your preference, how cool is that?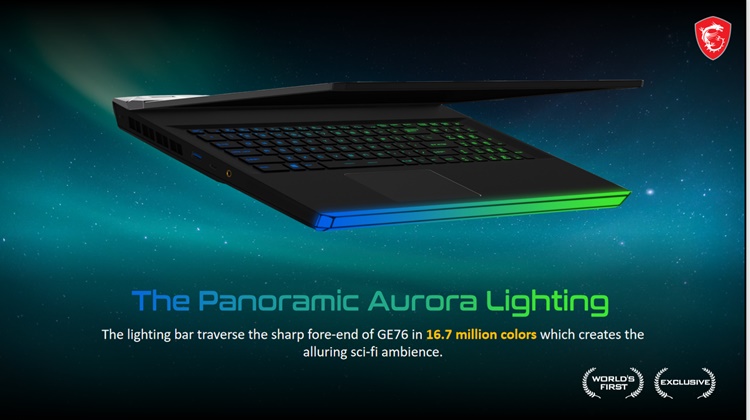 MSI is just super flexing now lol
So, there you have it. The above are factors we think make the MSI GE76 Raider as the best laptop for both productivity and entertainment during MCO. Since we have no idea when the pandemic will end this year, it can be a long-term investment that keeps you efficient at home. If you want to learn more, you may visit their official website right here and check it out.
But what do you think? Is MSI out of their mind, or does this laptop seem promising? Let us know in the comments below and stay safe, people. Stay tuned for more tech reviews at TechNave.com.
[Sponsor]