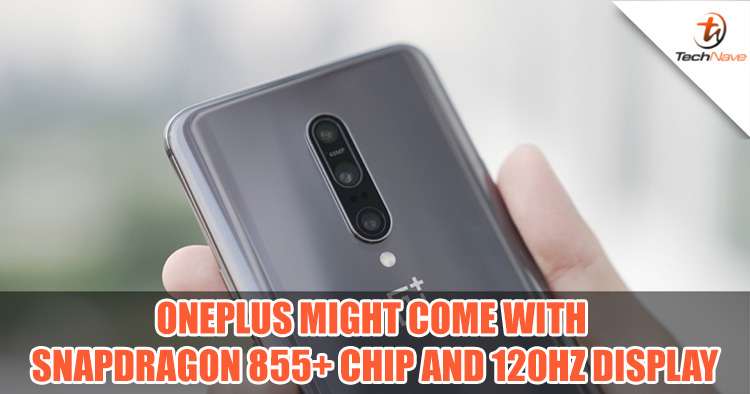 This is NOT the OnePlus 7T
After the success of the OnePlus 7 series, many are now excited for the next big thing from OnePlus - the OnePlus 7T. We most likely won't be seeing the series hit the market till November but many are speculating that the device may be featuring Qualcomm's latest chipset, the Snapdragon 855+ and a better selfie camera. Thing is, how can they top the super great OnePlus 7 series without raising the price tag too much?
Some photos had appeared on Weibo which were claimed to be prototypes of the OnePlus 7T. The device looks almost similar to its predecessor with a large curved display. However, it doesn't show if the camera comes with a pop up selfie camera or a notched screen but it has been leaked that the device shown is an old prototype. This means that the device may be way different than we thought - especially since we're a ways away from the from the official reveal.
Other than that, the 7T series may be out in 2 variants: The One Plus 7T and the OnePlus 7T Pro. The Pro variant has been rumoured to come with a 120Hz display. Tech specs that has been speculated as well include the brand new Snapdragon 855+ chip, improved battery life and a better selfie camera. As many fans had asked for wireless charging, perhaps they may as well throw that in as well but we all know how OnePlus has never been a fan of how slow the wireless charging charge speeds are.
Based on previous launch date trends, the device may be launched on the 29th of October and out in the market on the 1st of November. The device may be retailing at 579 Euros (~RM2688) for the One Plus 7T and USD$699 (~RM2916) for the OnePlus 7T Pro. Due to the higher price tags in Malaysia, we're probably going to see price tags that may be reaching well above RM3500. What do you think? Keep up with the latest OnePlus news on TechNave.com!