The Samsung Galaxy Note 20 Ultra is the most sold 5G phone as of September 2020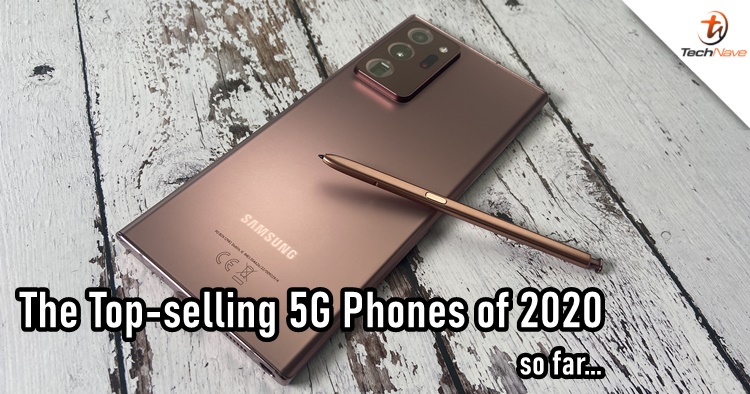 5G may not be widely commercialized yet around the world, but smartphone brands have been pushing a lot of 5G devices ever since early 2020 like no tomorrow. Despite that, consumers have been getting 5G devices for "future proof" and Counterpoint, a Technology Market Research company have released the top-selling 5G phones of 2020.
Keep in mind that this list was done before October, so don't expect to see any iPhone 12 series here. That said, the Samsung Galaxy Note 20 Ultra has taken the top spot with 5% sales market share as of September 2020. Both the Huawei P40 Pro and nova 7 are in second and third place, scoring 4.5% and 4.3% respectively. After that, the Galaxy S20+ and Huawei P40 aren't that far apart with 4.0% and 3.8% respectively.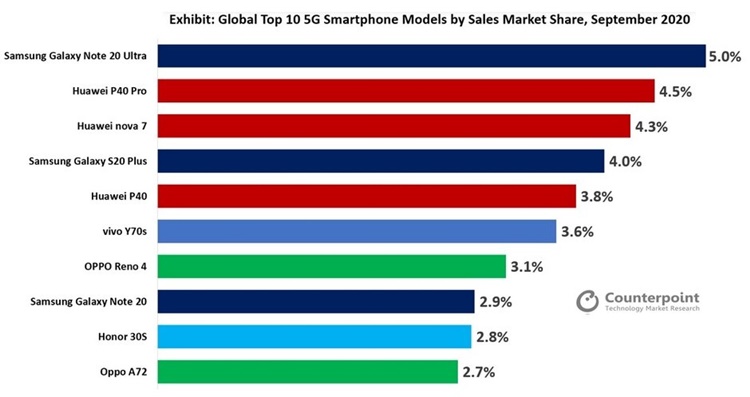 As for the last five spots, the most surprising one that made it is the vivo Y70s because the Y-series is usually an entry-level to mid-range tier smartphone, alongside the OPPO A72. Besides that, the OPPO Reno 4, Galaxy Note 20 and the HONOR 30S also appeared there. According to Counterpoint, there are already more than 200 phones with 5G capability around the world.
Having a 5G smartphone now may seem like a good idea but provided that it would still be alive in two years from now. Our local government has recently announced that they plan to launch 5G across the nation by the end of 2022 or early 2023. In our honest opinion, perhaps it's best to buy a non-5G smartphone for now but there are too many 5G phones around.
Oh well, do you own at least one of the phones in the list? Let us know in the comments below and stay tuned for more trending tech news at TechNave.com.