The Snapdragon 8 Gen 1 just (unofficially) scored over 1 million points in AnTuTu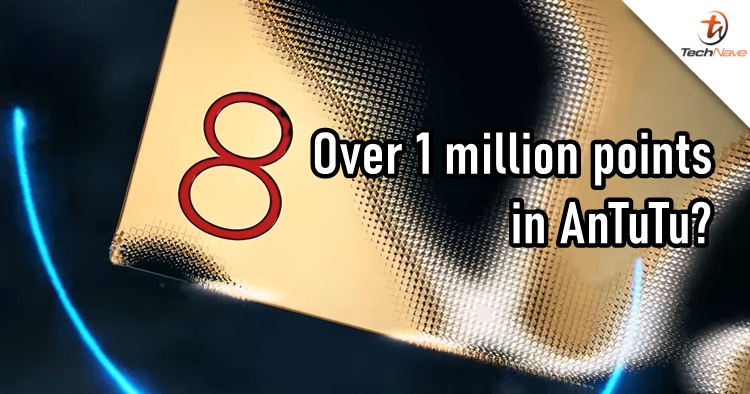 If you recall, Qualcomm announced that the next-gen Snapdragon will have a new name. While there's no official word yet, it's very likely to be called Snapdragon 8 Gen 1. On that note, the chipset may have gone through a benchmark test on AnTuTu with over 1 million points.
Although it's not verified yet, the AnTuTu score was posted by Weibo blogger "Tech 8 p.m" recently. To refresh your memory, the Snapdragon 888+ usually reaches around 800,000 points on average. So if the Snapdragon 8 Gen 1 could indeed reach 1,000,000 points, that's most impressive.
Breaking :
Snapdragon 8 Gen1 crosses 1 Million mark on AnTuTu benchmark.#Snapdragon #Android #Snapdragon8Gen1
Via:https://t.co/K0e2Ke0Tur pic.twitter.com/crUslBknQb

— Abhishek Yadav (@yabhishekhd) November 24, 2021
At the moment, rumours have it that four Android phones may feature the Snapdragon 8 Gen 1 chipset. This includes the Xiaomi 12, Moto Edge 30 Ultra, the OnePlue 10 Pro as well as the upcoming iQOO flagship. We will be checking out the official news from Qualcomm soon on the 30th of November 2021, so until then, we will confirm the eligible flagships and the new chipset.
On the other hand, nobody knows what device was tested with AnTuTu. It's also important to note that MediaTek's Dimensity 9000 can also score 1 million points but unofficially. Oh well, I guess we will just have to wait and see to test out future flagships with those new high-end chipsets.
Stay tuned for more trending tech news at TechNave.com.