The US has approved Abbott's 5 minute COVID-19 test kit, coming in April 2020?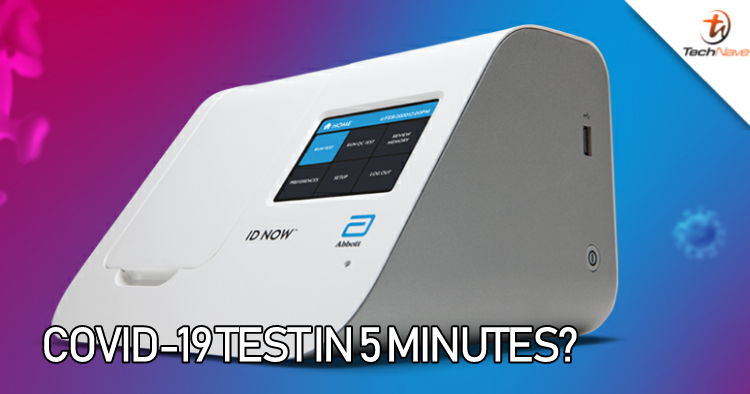 The U.S. Food and Drug Administration or FDA have provided emergency use authorization for Abbott's 5 minute COVID-19 test kit. Running on their ID NOW platform, this small box the size of a toaster can also reveal negative results in 13 minutes and can be used outside of the lab or hospital.
According to Abbott, the device amplifies even the smallest trace of COVID-19 in a sample, making it more easy to detect. 50000 such test kits are expected to be delivered to US healthcare every day beginning next week, likely in April 2020.
Samples can be swabbed from the throat or the nose of the patient and results appear to be more accurate and simple to understand, so it doesn't exactly need an expert to diagnose. No idea yet on how much this might cost in Malaysia, but it would certainly mean that testing would not be confined to just a hospital.
Bear in mind thought that this test kit has not been officially approved by the FDA and is expected to be authorized only during this current emergency. What do you think? Would you want this to come to Malaysia? Let us know on our Facebook page and stay tuned to TechNave.com