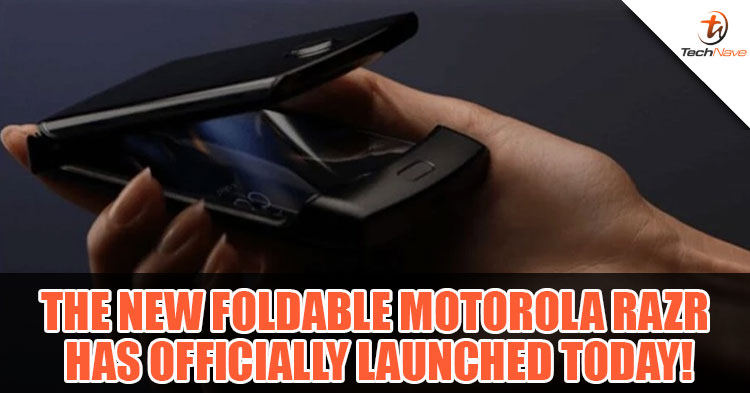 Last night, we found out that Motorola's Facebook account was replaced with new logos which seems to imply the arrival of the new Motorola RAZR 2019 folding phone. Today, Motorola has officially announced the come back of Motorola RAZR as a foldable Android smartphone!
It comes with a black coloured design with a carbon fiber-like material on the rear. It also adopts the folding method just like the original Motorola RAZR flip phone but replaced the T9 keypad into a plastic OLED display at the bottom. When it is unfolded, it has a 6.2-inch 21:9 plastic OLED panel screen display with a top-notch that contains the front-facing 5MP camera, earpiece for phone calls and a curved edge handle on the bottom.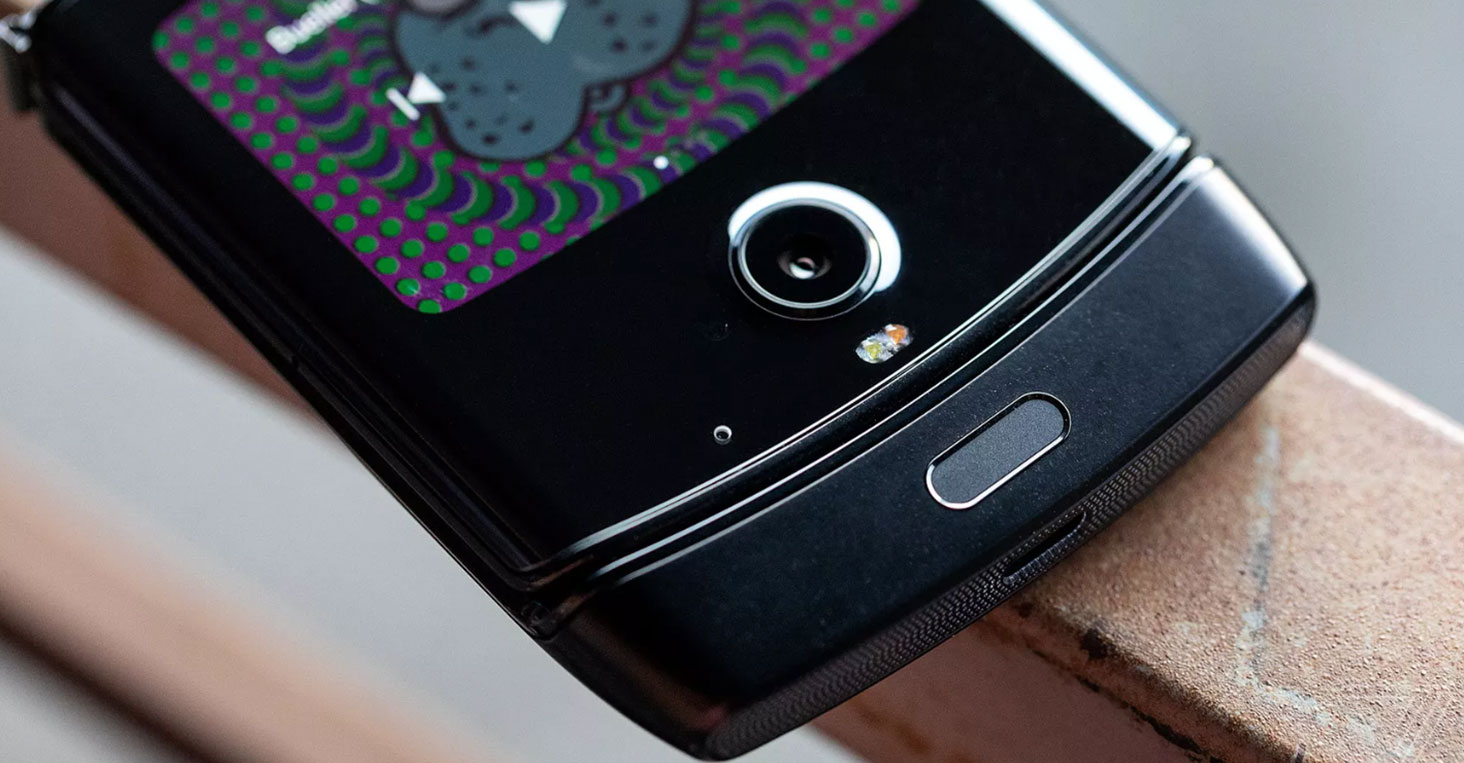 Also, there's a 2.7-inch glass-covered OLED display on the outside which is named as Quick View display. It is able to show notifications, music controls, and even using the main 16MP camera for the selfie camera mode. Motorola claimed that the phone is splash resistant with its internal nano-coating.
In terms of the tech specs, the Motorola RAZR 2019 uses a 6.2-6.5-inch screen and a 2.7-inch secondary screen display. It is expected to be equipped with a Snapdragon 710 processor, that comes with either a 4GB or 6GB of RAM and an option of 64GB or 128GB storage capacity. With its slim design, it comes with a USB-C socket and a fingerprint scanner
As for the pricing, the Motorola RAZR 2019 is priced at $1500(~RM6230). Although there's no official confirmation when it arrives in Malaysia and local pricing, but will you be interested in owning it? Do stay tuned for more updates on TechNave.com!