The director of Paskal just made a short cinematic video with the OPPO Find X2 Pro 5G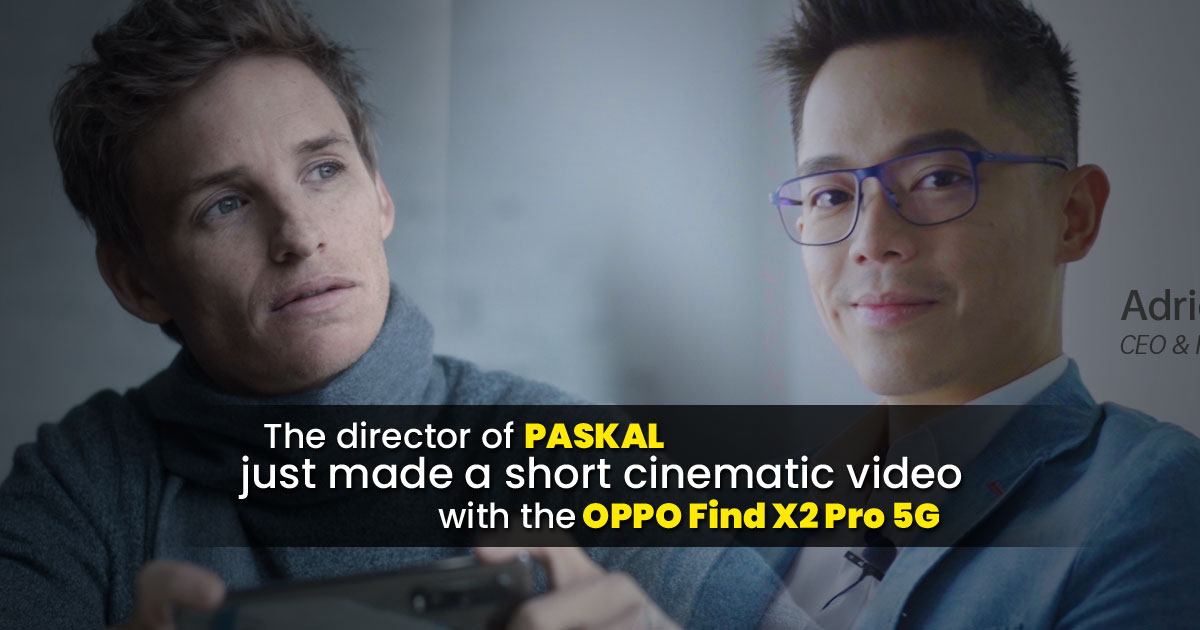 From time to time, we would see some video shot using smartphones on YouTube by different smartphone brands. The popular ones are none other than Apple with their annual Chinese New Year videos, as well as a WongFu video shot with a Samsung Galaxy Note 9 last year. Despite that, these phones were still assisted by other equipment to help achieve a cinematic effect.
Regardless, it's still pretty amazing that content creators can make a short cinematic video with a smartphone but here's the kicker, the OPPO Find X2 Pro 5G can actually shoot one by itself without any equipment attached (except for the occasional stabilizer handle). Don't believe me? You can check out the video below by Adrian Teh, the director of Paskal who just recently made a short cinematic video with the OPPO Find X2 Pro 5G.
Behind the scenes with Adrian Teh and Hanis Zalikha
Before we get into the details of how Adrian Teh achieved such a cinematic short film with just the OPPO Find X2 Pro 5G, here's a brief detail about the man behind the camera. Adrian Teh is a Malaysian director and producer hailing from Penang, he has been filming and producing since 2010 and you may recognize his signature movie, Paskal, as well as his latest movie, Wira which is now available on Netflix. On the other hand, Hanis Zalikha who starred in the short film is an actress, model and a well-known blogger in Malaysia.
So how did Adrian do it? Well, there are a couple of factors or should I say, features that he took advantage of on the Find X2 Pro 5G. In the first scene, he utilized the flagship's Ultra Night Mode 3.0 and the 13MP telephoto lens which maintained the scene's clarity in low-light conditions. You can also see how the camera shifted the autofocus (via phase detect autofocus) from the sewing machine to Hanis' face during the store scene, which was shot on Ultra Steady Video Pro mode.
Adrian Teh also probably made use of the phone's Motion Clear, which is a video enhancement technology that can switch the frame rate of videos from 30fps to 120fps. It is also capable of converting SD videos to HDR videos at a hardware level
Moreover, Adrian was also able to capture the colour contrast inside the store thanks to the HDR enhancement. Just for your information, the Find X2 Pro 5G's 6.7-inch OLED display delivers a 3K QHD+ resolution, 513ppi pixel density and over true 1 billion colours (8+2-bit). With this, the HDR just boosts up the colour to the best result possible.
Perhaps the most impressive behind the scene shot was when the Find X2 Pro 5G was submerged halfway to capture Hanis walking across a pool of water in a room, so yes, the flagship sports IP68 water and dust resistance as well. It's also worth mentioning how smooth the video shoot was when Hanis was running through the sheets hanging in the alley.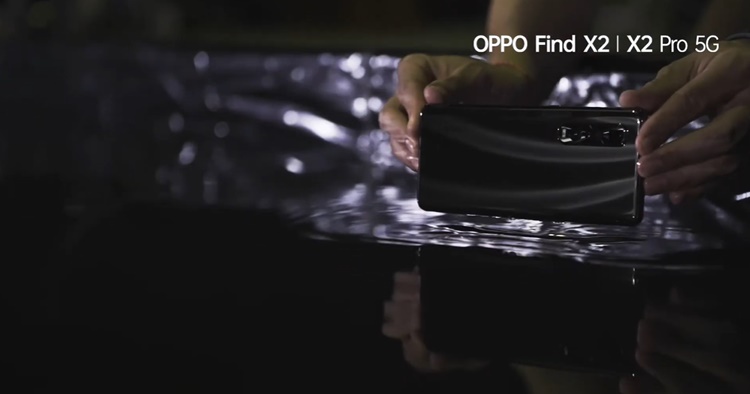 The OPPO Find X2 Pro 5G series also features a 120Hz refresh rate and a 240Hz sampling rate for ultra-smooth videos
Behind the tech specs and features
Now that we talked a bit about the device's display, here's a recap of the OPPO Find X2 Pro 5G series tech specs and features. It boasts a Qualcomm Snapdragon 865 chipset + Adreno 650 GPU, up to 12GB of LPDDR5 RAM, and up to 512GB UFS 3.0 storage which are more than enough for a casual user. The battery capacity is huge too, coming with 4260mAh that supports fast-charging technology. Thanks to the 65W adapter, you can fully recharge this device within just 38 minutes!
Of course, we aren't forgetting the camera on the Find X2 Pro 5G either. On the back, you can find a 48MP Sony IMX 689 camera sensor, accompanied by another 48MP Sony IMX 586 sensor with an ultrawide lens, as well as a 13MP periscope telephoto lens that supports both optical and electronic stabilisation. On top of that, the camera also includes a hybrid zoom of 10x and a digital zoom of up to 60x. As for the front camera, the 32MP sensor hanging out on the top left offers AI-enhancement capabilities.
Bonus - Welcome Eddie Redmayne as part of The Finder Team
This might be kinda random but yes, Eddie Redmayne, Academy Award Winning Actor and leading star of the Fantastical Beasts and Where To Find Them film, is one of the latest OPPO Global Brand Ambassadors and also part of The Finder Team. But why did OPPO include him?
Well, from this video (which is quite well done), it explores how Redmayne and the Find X2 Pro 5G series share the same values in the pursuit of perfection, constantly reaching higher and being better than before. As an actor, Redmayne is someone that strives for excellence in his acting performance, as well as challenging himself to dive deeper into various characters.
Lastly, you can also notice him holding the Find X2 Pro 5G phone in his hands throughout the video. Utilizing the phone to recite his lines, recording voice notes, and studying characters on the OLED display. This is why Redmayne was chosen to be an OPPO Global Brand Ambassador for the Find X2 Pro 5G.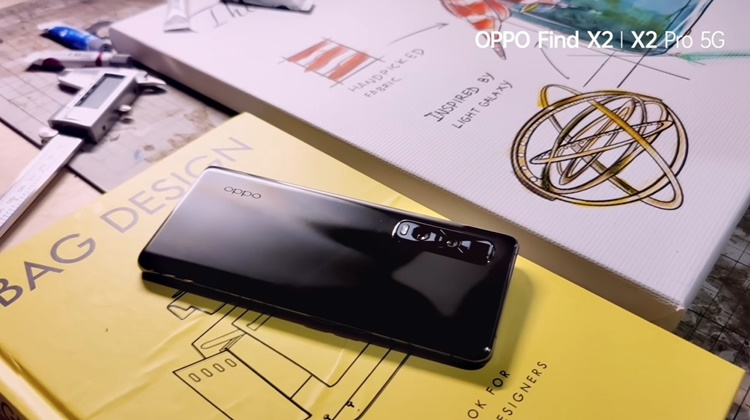 The OPPO Find X2 Pro 5G
So back to the topic - all in all, the OPPO Find X2 Pro 5G seems to have exceeded Adrian's expectations as a filmmaker. Perhaps in the future, we could get to the point where using smartphones to make a short cinematic video becomes mainstream. By the way, if you're interested to learn more about the flagship, you may visit the official OPPO online store here and find out.
But what do you think of the video? And can devices like the OPPO Find X2 Pro 5G really make our videography experience easier? Let us know in the comments below and stay tuned for more tech articles at TechNave.com.
Oppo Find X2 Pro Specs & Price >