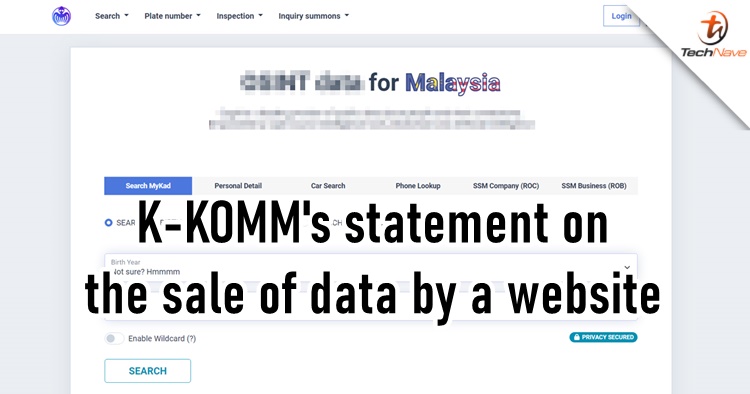 Image courtesy from SoyaCincau
Just recently, there was a huge personal data leak from a website that was trying to sell information from JPN and MySejatera. Although the website is no longer active, it was a worrying issue that the website allowed any Malaysian to be searched from their IC number to even if they are working in the police/military.
For those who missed it, K-KOMM said the issue was first notified online on Twitter on Sunday, 12 June 2022 and it was immediately reviewed and investigated by K-KOMM through the personal data protection department, the SKMM and the CyberSecurity Malaysian on the same day. Restriction instructions on the website have also been issued to internet service providers to prevent data trading on the website.
Under the Personal Data Protection Act 2010, as well as Section 130, Act 709, an offence in connection with the sale of personal data is punishable by a fine not exceeding RM500,000 or imprisonment not exceeding three years or both. The authority hopes to work together with everyone in this serious matter.
Stay tuned for more trending tech news at TechNave.com.