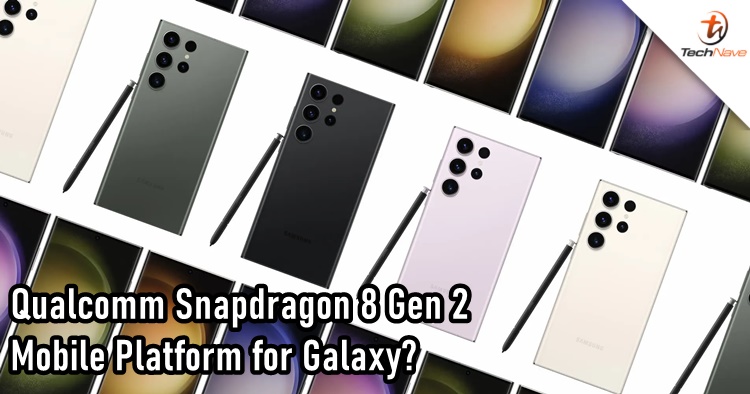 Samsung's flagships would typically feature a Snapdragon chipset but the upcoming Galaxy S23 series could have a special Snapdragon chipset. According to a document, the Snapdragon 8 Gen 2 was labelled to be a "Qualcomm Snapdragon 8 Gen 2 Mobile Platform for Galaxy."
So what's the difference between a standard Snapdragon 8 Gen 2 and the one that's specialized for the Galaxy S23 series? Well, the documentation said that the customized version has a higher clocking speed. Compared with the standard aforementioned chipset running at 3.2GHz, the "Qualcomm Snapdragon 8 Gen 2 Mobile Platform for Galaxy" would have a clocking speed of up to 3.36GHz.
Should it be true, it's still unknown if this special chipset is only for selected regions or for the global market. On top of that, it is also unknown if only the Galaxy S23 Ultra could have it or not. Whatever the case is, we won't need to wait that long as Samsung is going to unveil the Galaxy S23 series soon on 1 February 2023.
If you want to catch up on the #GalaxyUnpacked livestream event, it will be shown at 2 AM on 2 February on Samsung Malaysia's official website or YouTube channel. Samsung fans and interested customers can also register their interest in the next Galaxy S23 series where they can redeem a RM200 e-voucher upon pre-order.