These are the 5 common mistakes that people do when buying a smartphone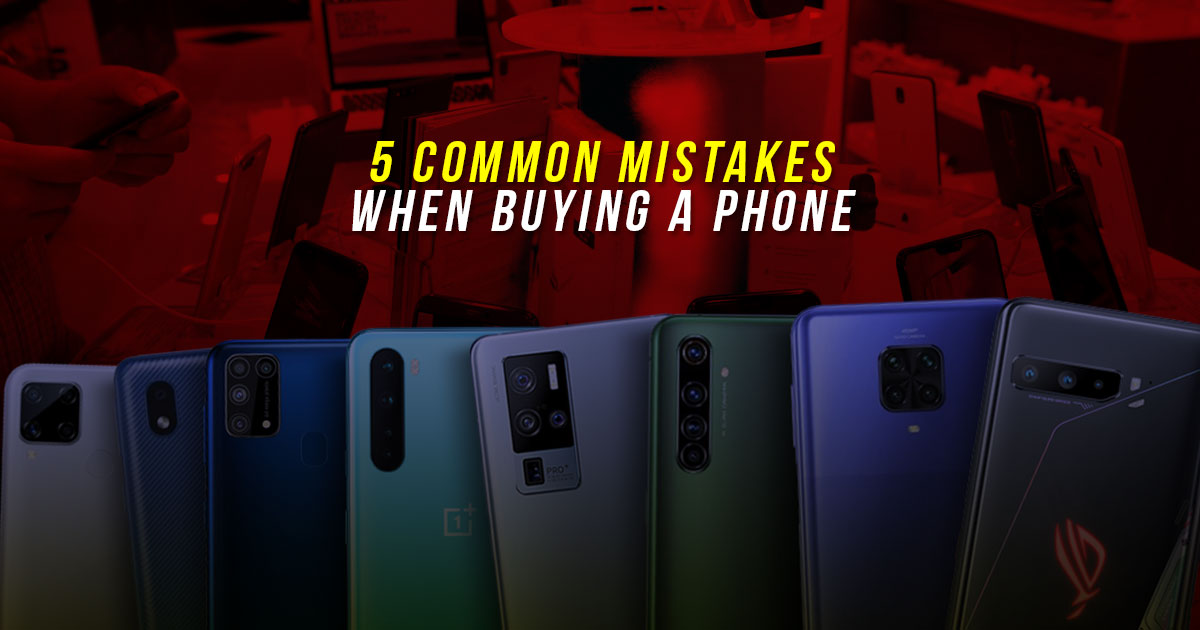 At the end of 2020, most smartphone brands would throw a Christmas and year-end sale on their smartphones that were released this year. "Which phone should I get?", "What is the discount now?", "Should I wait until a new model comes?", so many questions, but many buyers aren't exactly careful when choosing a new phone.
In this article, we will be talking about the 5 common mistakes that customers frequently do when buying a phone. Before we start, we would like to have a disclaimer that the list is based on our opinion and it may be subjective. Therefore, it may not be the same for everyone including you (maybe you like upgrading your phone every year, and that's just fine). Now that we've got that out of the way, let's begin!
#1 Not knowing the specific purpose of a particular smartphone
"Aren't all phones the same?" you ask and well, yes and no. Granted, if you were to compare all the flagships - they are more or less the same. But just like there are different kinds of music, there are also different kinds of phones. There are gaming-centric phones, entry-level phone, phones that focus on photography and more.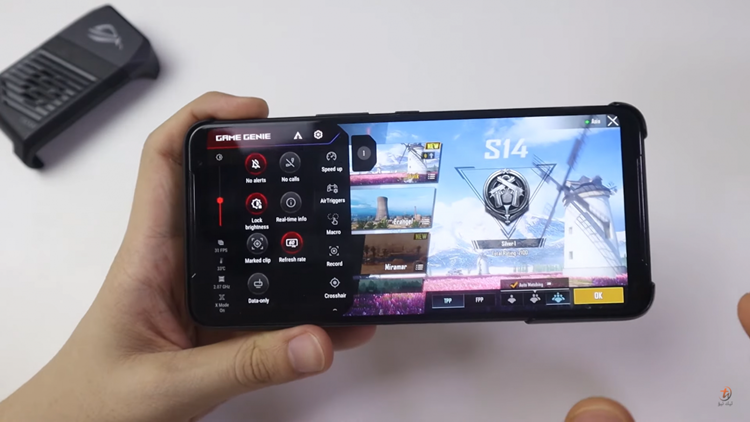 Gaming phones are perfect for hardcore mobile gamers
So if you happen to play mobile games a lot, then a gaming-centric (or flagship-level) phone is obviously the way to go for the best experience. We get this question a lot in our inbox, about if an entry-level phone is good for mobile gaming and the obvious answer is usually no most of the time, I mean, you can still play with them but just don't put any high expectations.
As long as you know what kind of phone you need, you would usually have an easier time to process the kind of phone model you need to look for. As I often write in a few of my reviews - you get what you pay.
#2 Too obsessed in pursuit of the latest phone trend
Closely related to the first point, tech specs and features are one of the most important factors before buying a phone. However, we also have to keep in mind that not everyone needs a flagship-level device. A good example of this is like when there's a new iPhone model - you're not forced to get the latest one.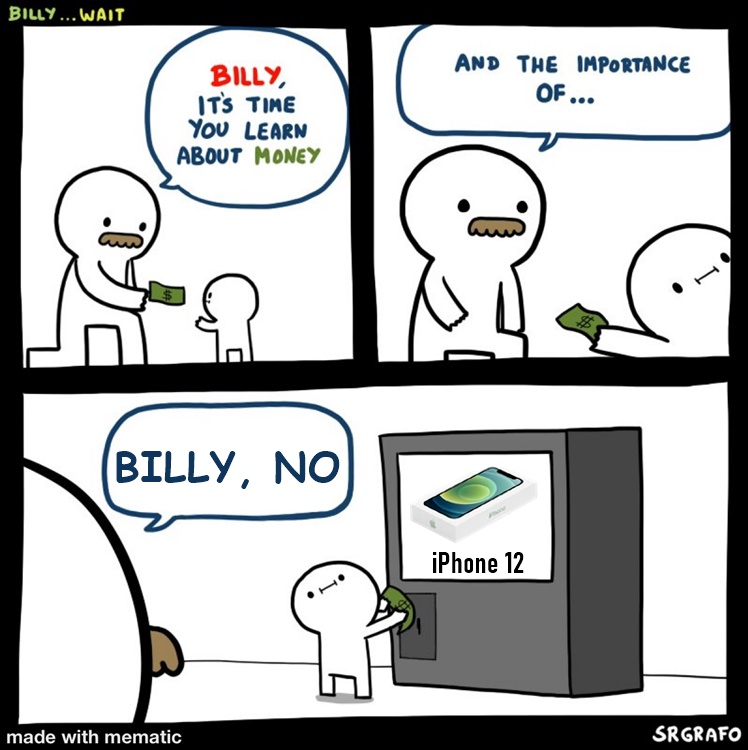 Just joking, alright?
Just as everyone is given a choice, you're also not forced to get a phone with the highest refresh rate displays, a high megapixel camera sensor and so on. There's nothing wrong if you DO want one, but don't get too obsessed by chasing the latest trend and not utilizing it fully in the end. This is the same as getting a high-end gaming PC but not playing any video games on it at all.
#3 Not taking RAM and storage capacity into consideration
Speaking of flagship-level smartphones, it's crazy to think that a few of them have a much higher RAM and storage capacity than most laptops. It's always good to have some extra space but there's just one problem - how much space (and speed) do you actually need?
To answer that, you can always go into your phone's settings and check out how much space you are using. Personally, I'm using a 256GB iPhone 11 model and its storage is not even filled halfway, and I believe many people are in the same boat as I am. Likewise, people who don't play mobile games or do any productivity work don't exactly need 16GB of RAM either.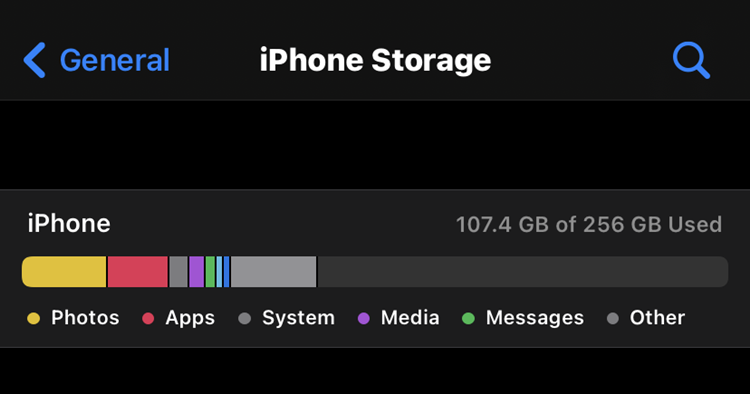 I should have gotten a 128GB model
Phone prices are often based on memory capacity, so don't fall into the trap of getting a low storage device because it's more affordable, get the one that fits your lifestyle. On that note, you should also learn how to save your files online (Google Drive, iCloud, OneDrive, Dropbox and others) because it's pretty much the future and we are on the way to that path.
Besides the memory capacity, this can be applied to phone sizes. After all, it's also important to be comfortable in bringing your phone around. I don't think I need to remind you of the times when you had trouble putting a 6.7-inch phone into your pocket or having your thumbs being sore from typing on it. Get a phone size that is just right for you!
#4 Not comparing prices and offers
This one is tricky, as this is because brands often do a surprise discount announcement or hold off a higher memory variant to a later date. When a price is too good to pass by, we understand that reckless or impulse purchases happen spontaneously but it's still important to compare prices with other stores (online and offline).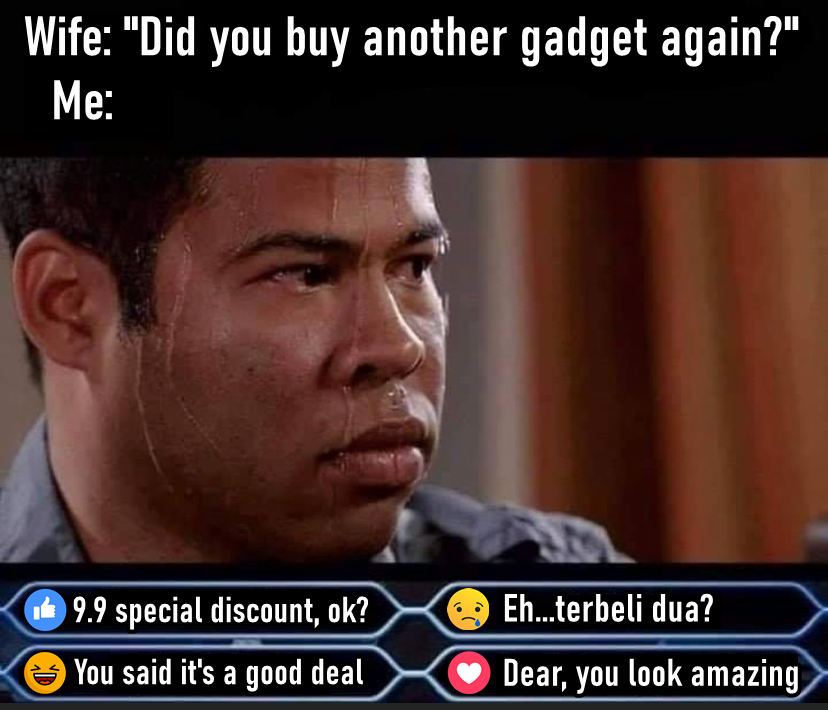 The struggle is real
For example, you might probably have noticed that some unethical stores would actually put fake price tags on a product. I once saw an Android phone having a massive discount, only to realize that its "original" price was a fake on Shopee. Taking that into account, you should also be careful of the store or distributor's reputation.
On top of that, many stores tend to offer different gifts as well. Malaysian brands are excellent at that but sometimes it's best to consider first before making a purchase. Another instance, a brand once offered a new smartphone + wireless earbuds bundle which meant consumers were forced to get the latter as well. At that time, they weren't selling the new phone as a standalone and that was not a good offer.
#5 Buying without reading or watching reviews online first
Have you ever bought a phone only to discover some faulty technical issues? You're not alone. In this modern age, there are many ways to get information and asking a salesperson in a store about a phone is less reliable (because they will still try to convince you to buy it). Moreover, many consumers tend to search for online reviews nowadays.
However, we also understand that online reviews are not that easy to refer to as well. After all, paid reviews do exists so this is where being a smart consumer becomes important. You shouldn't just rely on one review when you can refer to many as possible and then follow your favourite reviewer who is both fair and unbiased.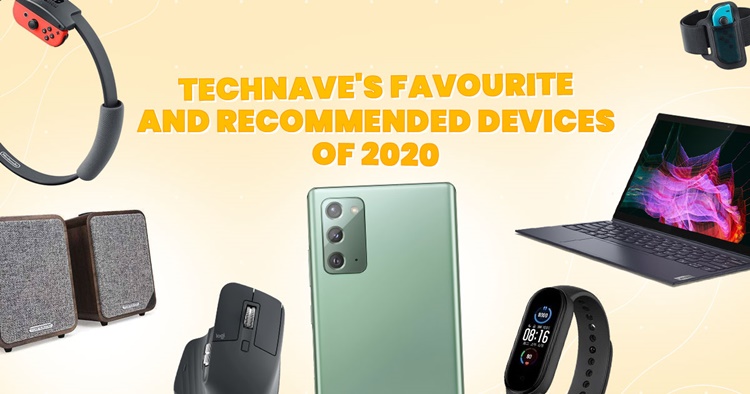 (psst, you can follow us on our Facebook, YouTube and Twitter page for the latest tech news and reviews)
Like most tech reviewers like us, we tend to tell you the highlighted tech specs and features of a certain device. We also just recently published our favourite and recommended devices of 2020 that we reviewed (and bought), so you can check that out too while you're at it. You can read comments from our readers on our Facebook page on their thoughts as well.
Well, that's our take on the 5 common mistakes that people often do when buying a smartphone. As aforementioned, these are just our personal views so some of them may not apply to you. But hey, most of us want to make the best of our devices in the long run, so share this with your friends and family!
One last thing, you can always use our comparison tool on our website to help you compare the tech specs and find the best-priced phones. Thanks for reading and happy shopping, stay tuned for more tech opinions like this at TechNave.com.