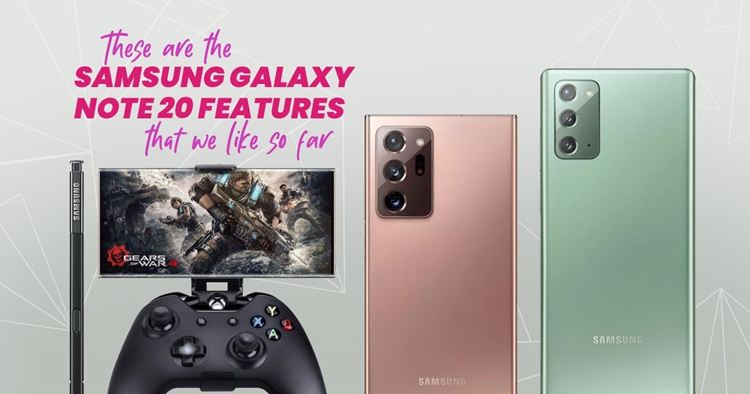 The Samsung Galaxy Note20 series is currently on pre-order now until 20 August 2020 and if you're wondering about its features, we got you covered. It's been barely a week since the debut but we certainly have been exploring the phone. From new S Pen features, to upgraded apps and more, here are the Samsung Galaxy Note20 features that we like so far!
The S Pen is finally a wand
When the Galaxy Note 9 was released, it was the first time that Samsung integrated a Bluetooth connectivity feature to perform certain tasks such as taking a photo and doing a slideshow. For the latest S Pen, you can now literally use the stylus like a wand for certain functions.
From the air actions settings, there are five new motions for the S Pen. If you want to take a quick screenshot, you can do a zigzag motion for this. To go back, wave the stylus to the left then right, or up and down to return to the home menu. If you want the air actions to do something else, you can set them to do other tasks like opening a mobile app. Nice.
Samsung Notes Sync
Additionally, Samsung has claimed that its Samsung Notes app is better than ever. It's now able to link and sync to the Microsoft OneNote and Outlook on your PC, which means that you can multitask seamlessly on-the-go even after leaving your PC. Furthermore, whatever you edit on your phone will be automatically saved and synced to the cloud.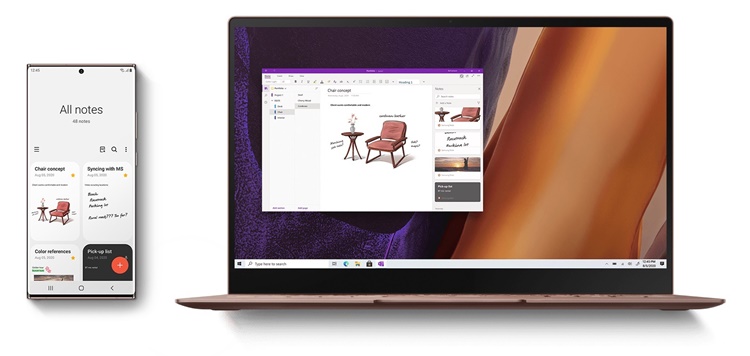 This new upgrade for the OneNote (web and Windows 10) and Outlook (web) will be available in November later this year. By the way, it's worth mentioning that there's a new Audio Bookmark feature too. You can use this to record sounds while taking down notes! If you think about it, this feature can be really useful for doing live interviews or meetings.
DeX Up Your TV
Samsung DeX has been around for a long time and it allows users to connect up to a monitor to do their work. This time around, you can even connect your Galaxy Note20 series to a TV (preferably a Samsung TV, of course) wirelessly! With this, you can now watch your videos or photos on the big screen and control it from your phone via the DeX UI.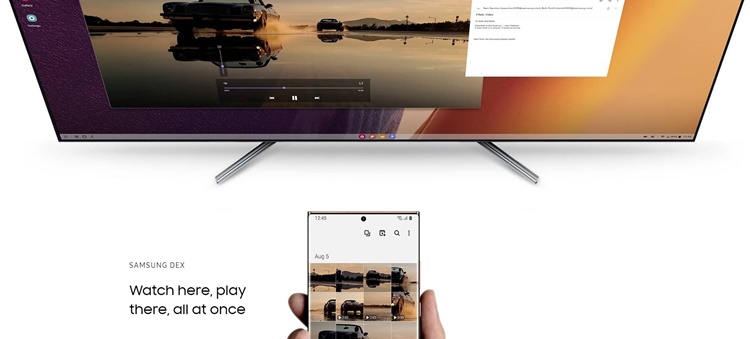 Pro Grade Video lets you be the director in control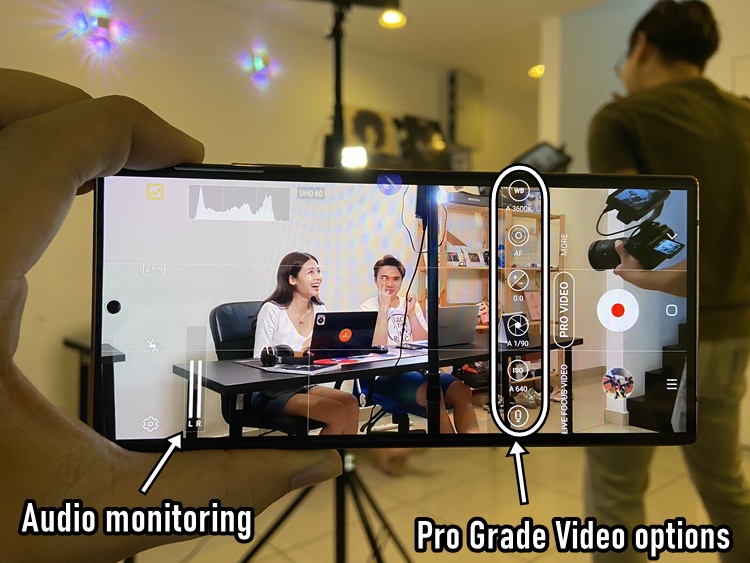 While it's no secret that Samsung Galaxy flagship devices can record up to 8K resolution, Samsung took this a step further by implementing Pro Grade Video mode. Not only can you now take control of the ISO, shutter speed, FPS, and other options while recording, but the audio recording is even better than before by allowing you to focus the audio from the front or back. You can also make it focus on ambient sound or a connected Bluetooth mic.
Honourable Mention - Xbox Game Pass
Finally, one of the more interesting new features on the Galaxy Note 20 Ultra 5G is the ability to access Xbox Game Pass. This is quite a big deal as it allows you to stream AND play over 100 Xbox games! However, we were told that this feature won't be available in Malaysia so that's why it's an honourable mention. Pity.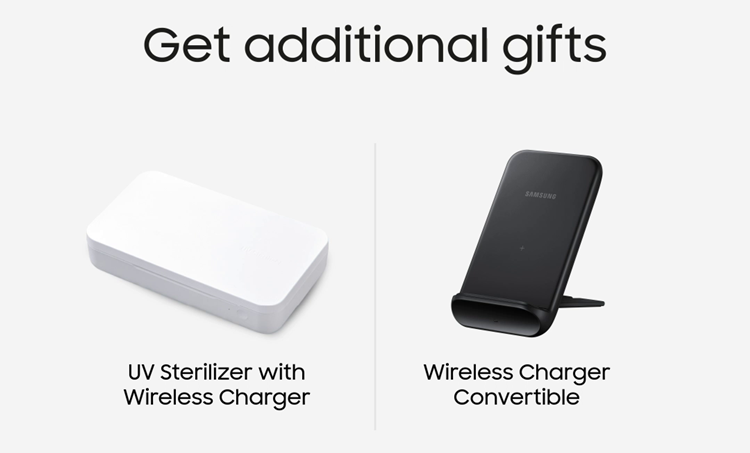 If you're interested, you can head over to the Samsung online store to pre-order the phone (more information here). You even get to receive a free Galaxy Buds Live or Galaxy Buds+ wireless earphones, depending on which Galaxy Note20 model you buy. In addition, you can also get a complimentary UV Sterilizer (worth RM299) and Wireless Charger (worth RM209) with either the Galaxy Note20 4G, Galaxy Note20 5G or Galaxy Note20 Ultra 5G.
So these are the Samsung Galaxy Note20 features that we like so far, but what do you think? Let us know in the comments below and stay tuned for more tech reviews at TechNave.com.