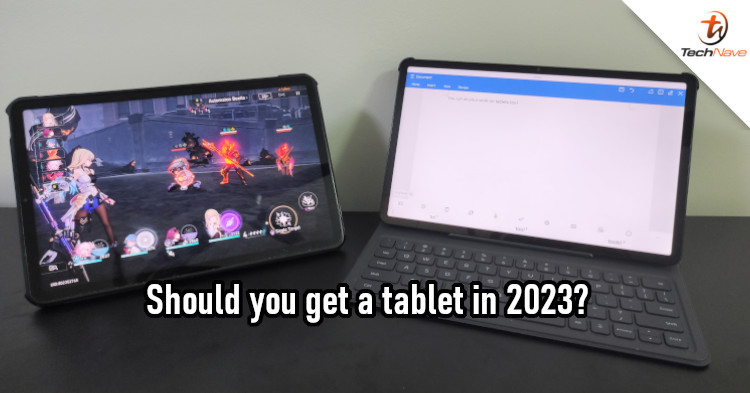 Smartphones are very versatile these days. They do most of what most people want and do it well enough that you won't need alternatives. But in that case, why are companies making tablets. Well, there are a few obvious reasons, like the larger screen. But I'd like to point out some key advantages of a tablet and go through what I use it for in 2023.
Large displays
As you may know, most tablets have much larger screens. The average smartphone is 6+ inches, but a tablet is at least 10 inches. For example, Xiaomi Pad 5 I have is an 11-inch device, while the new Samsung Galaxy Tab S9 Ultra has a whopping 14.6-inch display.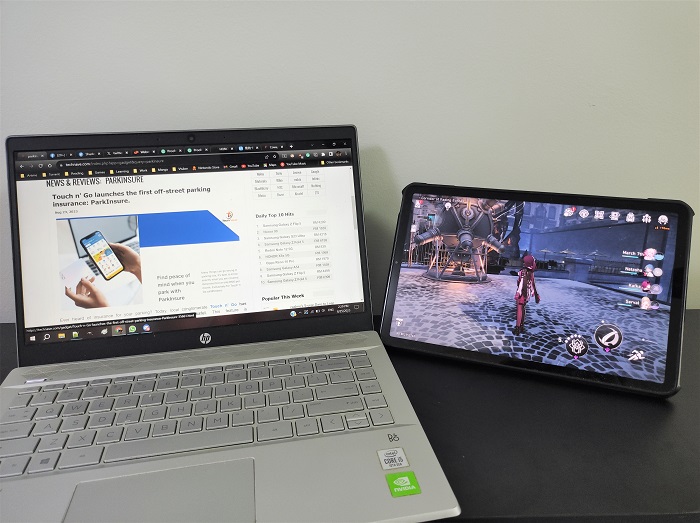 Some tablets have displays that aren't much smaller than laptops
Compared to my TV, my Xiaomi Pad 5 is more portable. So I could watch a video while having dinner on the dining tablet and then carry it back to my room to continue. I do this often because my family members usually hog the TV.
More speakers
The next thing would be speakers. All smartphones have a speaker, and some may have two speakers. But most companies would usually not focus on delivering good speakers on phones. And since audio jacks are virtually non-existent now, you'll have to rely on a good pair of wireless headphones.
On the flip side, many tablets sport quad speakers for higher max volume. The audio quality also tends to be superior, so I don't have to stick uncomfortable earbuds into my ears. I rarely felt the need to use my Beyerdynamic headphones with it (via USB-C adapter), as the speakers on my Xiaomi Pad 5 were good enough. Some tablets have high-quality speakers tuned by audio brands like AKG or JBL, so good audio quality is assured.
Bluetooth keyboards
Before I go on, this part isn't so much an advantage. But if you plan to work on your tablet, a Bluetooth keyboard fits well and won't look out of place. Trust me, sticking a smartphone to a Bluetooth keyboard for work looks strange, and the screen isn't large enough for you to work comfortably. These keyboards are often optional accessories, but some brands include them with the tablet as a part of a deal.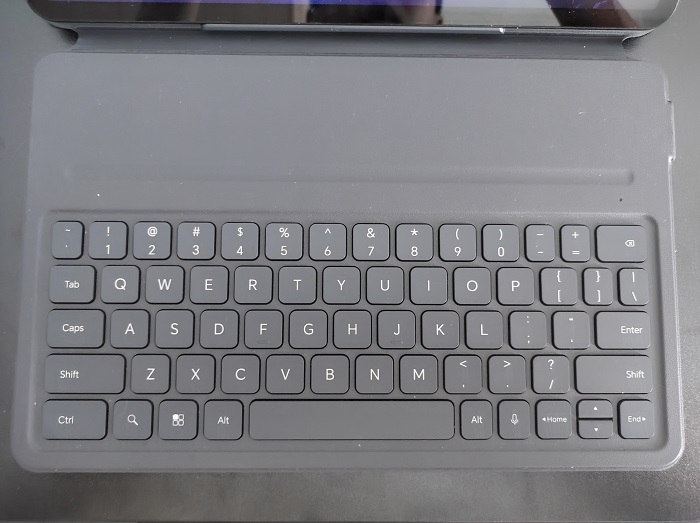 Accessories like Bluetooth keyboards or styluses can be useful
Entertainment, gaming, and work all-in-one
Now that you know why tablets could be good, what can you do with one? One of the more obvious activities would be watching videos. A larger screen is better for movies and anime, especially if it's a high-end AMOLED panel. You'll be able to spot more details and enjoy a more vibrant screen. The experience is generally more enjoyable than on a smaller smartphone screen, so I often watch YouTube videos or live streams during meals on my tablet. Since the speakers are pretty good, I sometimes use my tablet as a background music player while reading a book.
Okay, so what else? The other thing my tablet is used for is gaming. Specifically, I play mobile games like Honkai: Star Rail. Note that mobile gaming requires devices with a certain level of performance, so not all of them can comfortably handle games. Also, tablets can feel bulky for games with more elaborate controls. But some mid-range tablets aren't too expensive and can play most mobile games.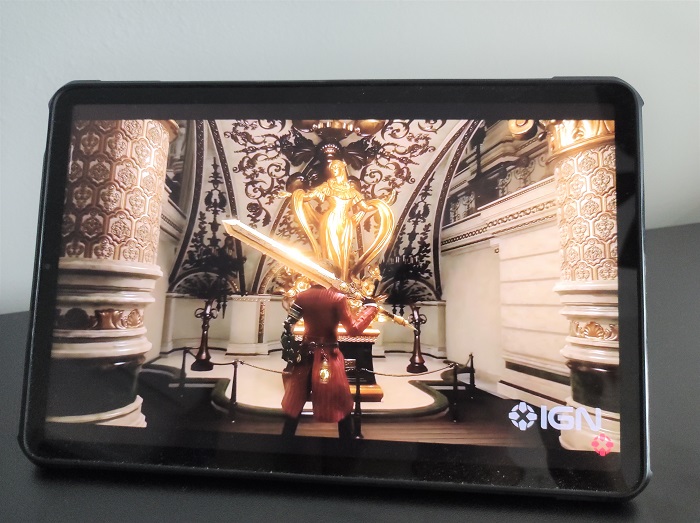 Tablets are great for YouTube videos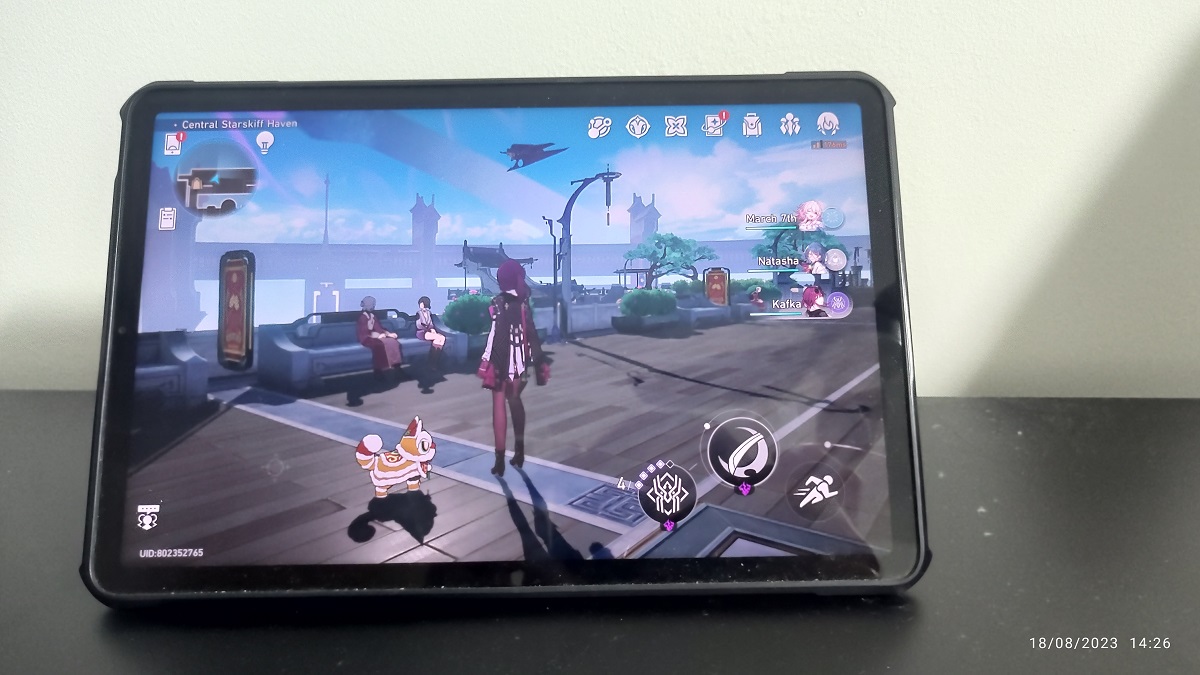 Of course, some tablets can also be great gaming devices
In addition, you could get a Bluetooth controller for your gaming sessions. I use a decent Bluetooth controller from Guilkit, which also works on my desktop Windows PC and Nintendo Switch. Having said that, you might need to download an app to map the controller's buttons and thumbsticks to games for your controller to work. Some tablets come with such apps built-in, but most wouldn't. The worse part is these apps often require a one-time fee to unlock their features.
The next thing many people do with tablets nowadays is do their work on them. With laptop-styled attachable keyboards, you get a basic keyset and a touchpad. They're convenient for typing Word documents or filling out Excel sheets on a tablet.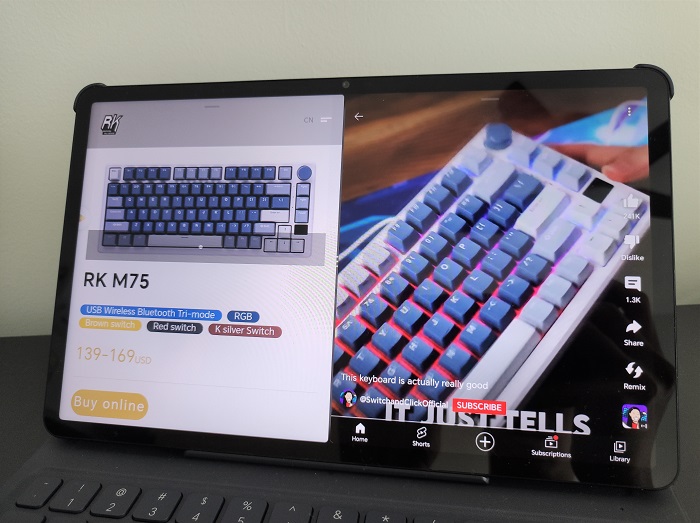 Speaking of work, another way to use tablets is as a second screen for your smartphone or PC. This works on select models that have integrations with these platforms. For example, the Samsung Galaxy Tab S series tablets can be connected to a Windows PC. Once connected, you can control them via mouse and keyboard. As for me, I would sometimes use the wireless cast feature to stream my tablet's content on the TV.
Lastly, one of the things that a tablet can help with is art. The larger tablets make it easy for us to sketch, draw or even hand-write on a tablet. Of course, this requires a stylus pen that doesn't always come included with the tablet. However, a good stylus would feel as responsive as a regular pen (or paintbrush). This can be handy when you're outside and have an impromptu urge to paint something. So, you won't have to carry around your paint materials, just a tablet and a stylus.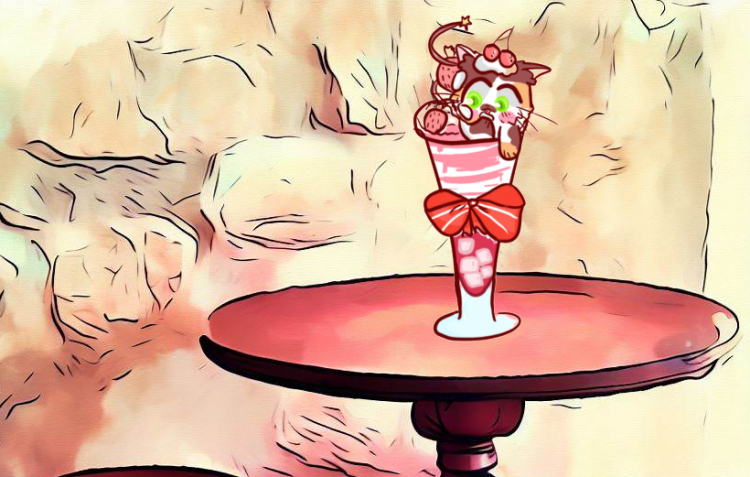 This was drawn with the Samsung Galaxy S7 FE, while the background was created using Bing Image creator
Which Tablets would we recommend for 2023?
Overall, I consider tablets pretty good for entertainment and some productivity tasks. Sure, you might need a few extra accessories to improve your experience. But if you want larger screens and superior audio quality (without resorting to earbuds), purchasing a good tablet is the option I'd recommend. They also tend to be more affordable than smartphones of equivalent specs.
So, what tablets would I recommend in 2023? First, a good all-rounder option would be the upcoming Xiaomi Pad 6. It features the solid Snapdragon 870 chipset, 6GB of RAM, and 128GB of storage for just RM1299. Another good choice is the Honor Pad X9. Its Snapdragon 685 chipset isn't as powerful, but it supports LTE, has a microSD slot with support for up to 1TB microSD cards, and comes with a Bluetooth keyboard - all for just RM1099.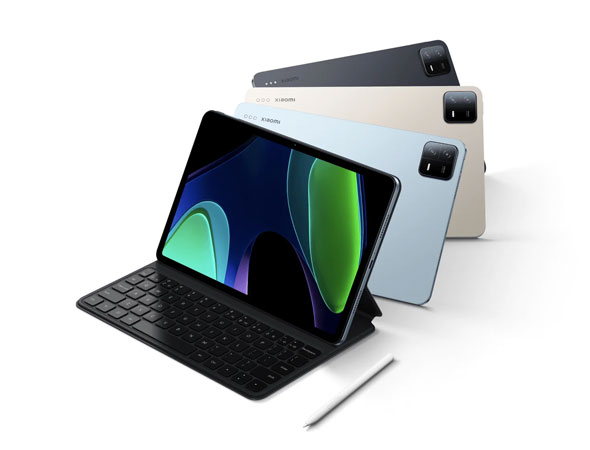 Xiaomi Pad 6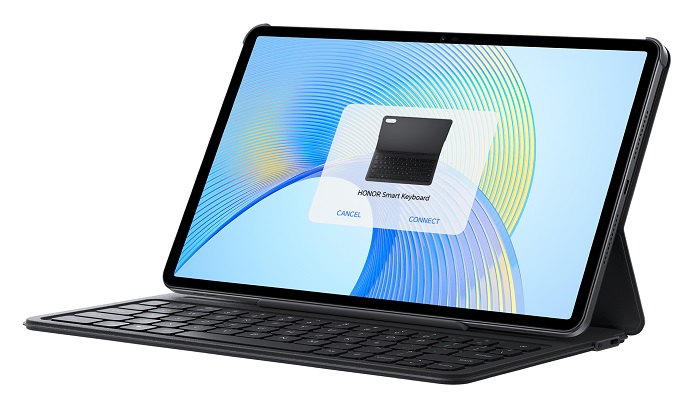 Honor Pad X9
Want something more powerful? Then check out the Samsung Galaxy Tab S9+. It's one of the most expensive tablets on the market at RM4599. But it's got a 12.4-inch screen display that outputs great visuals, a powerful Snapdragon 8 Gen 2 chipset to handle any app you throw at it, and lots of multi-device interaction with other Samsung devices or Windows PCs.
If you're an artist looking for a drawing tablet on a budget, another option worth considering is the Samsung Galaxy Tab S7 FE. While it may be a bit older, it offers a 12.4-inch 2K display with a midrange Qualcomm Snapdragon 778G chipset, 4GB RAM and the Samsung S Pen for just RM2099.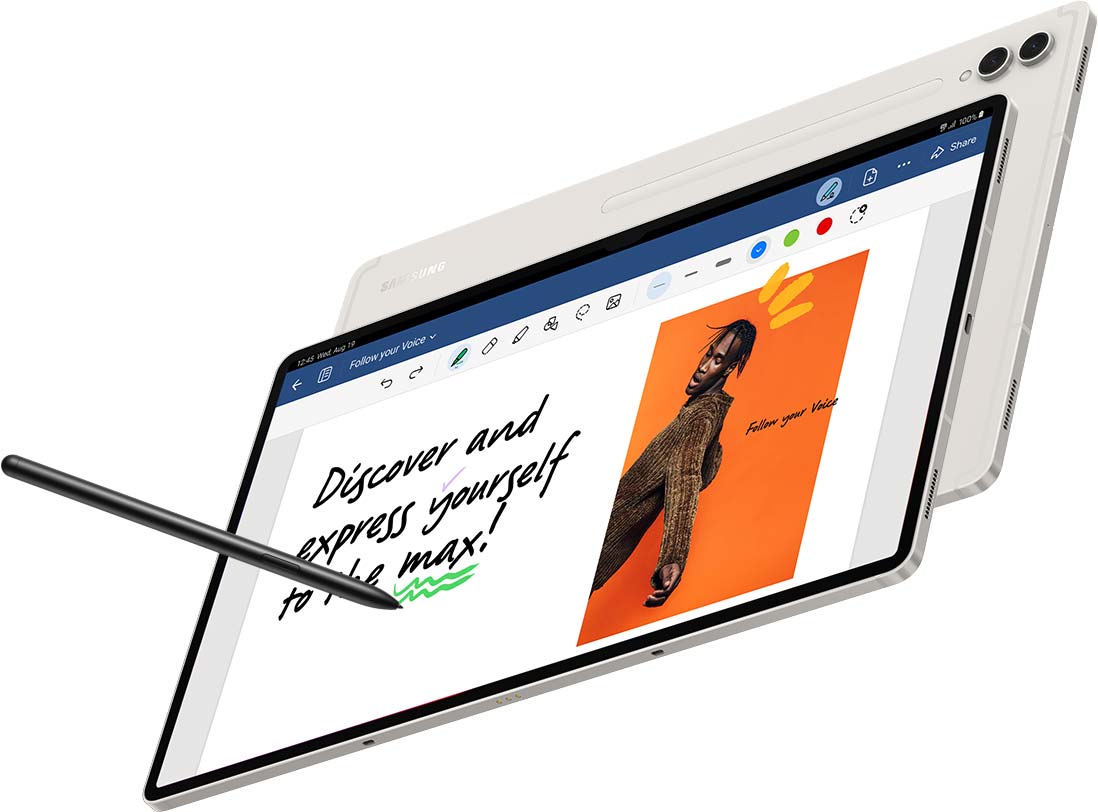 Samsung Galaxy Tab S9+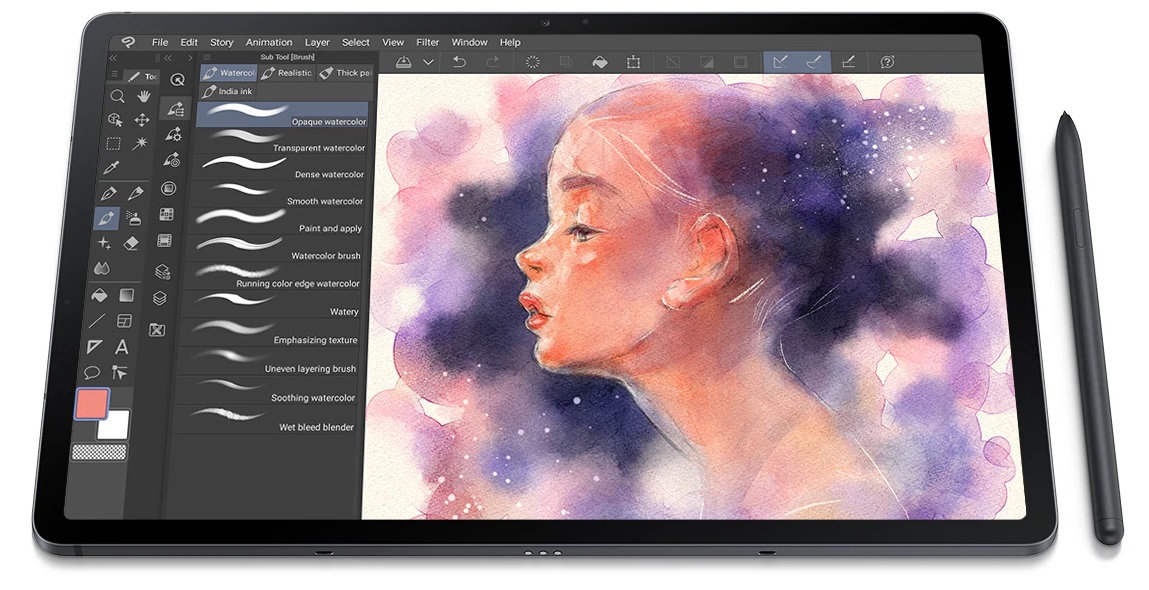 Samsung Galaxy Tab S7 FE
Now that we're done, what do you think about tablets in 2023? Are they worth getting and would you get one? Let us know in the comments below and stay tuned to TechNave for more articles like this.