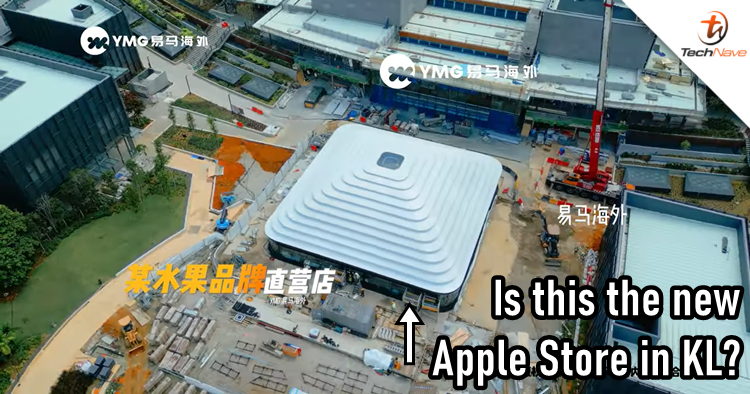 The new Apple Store has been a popular topic in mid 2023 and we just got more information about it. As you recall, reports have suggested that the new store will be located at the upcoming The Exchange TRX and according to a YouTube video, we may have our first look.
In the YouTube video below by YMG, they used a drone shot flying across the construction site at the 3.23 minute mark where we can see an odd and flat ziggurat structure. It's located on top of The Exchange's roof and while there's no Apple logo, sources believe that it could be the new Apple Store.
Sources report that over the weekend, many images of The Exchange's park design were shared online. Some speculated that the white square-ish structure could be Malaysia's first Apple Store. The reason is that the rooftop could be an inspiration for a packeted nasi lemak. Apple stores tend to be uniquely designed just like the Apple Marina Bay Sands store in Singapore as well as India's Apple Store with traditional Mumbai wall designs.
That's not the only video showing the alleged Apple Store. Another YouTube video by SCM Southern Corridor Malaysia also has one back in July showcasing the building under construction. Furthermore, sources claimed that there was a mockup structure design image that was shown three years ago that confirms it.
Of course, since nothing is official nor confirmed by Apple. We probably have to take it with a grain of salt. But do you think this is likely the Apple Store in The Exchange TRX? Well, we just have to wait until the end of February next year to find out.