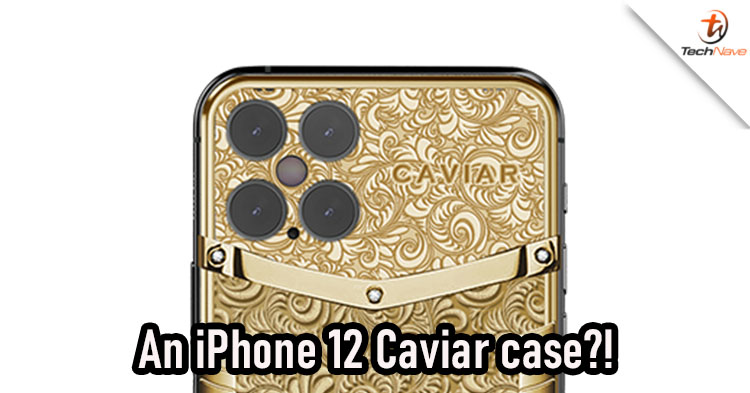 An iPhone case made by Caviar? Nah, not the caviar that came into your mind, Caviar is one of the phone case manufacturers from Russia. Apple fans and the media are waiting for the launching of the iPhone 12,but these Russians have already released the pre-order for the phone case.
The phone case's price range is from $4290 (~RM18138) and goes up to $23380 (~RM 98850), don't be surprised that it is so expensive since it is made out with 18-carat pure gold. All of the cases will come with the iPhone 12 or iPhone 12 Max with 3 different variants of internal storage. The exclusive box will also come with the Caviar logo and its trademark 'Royal Gift'.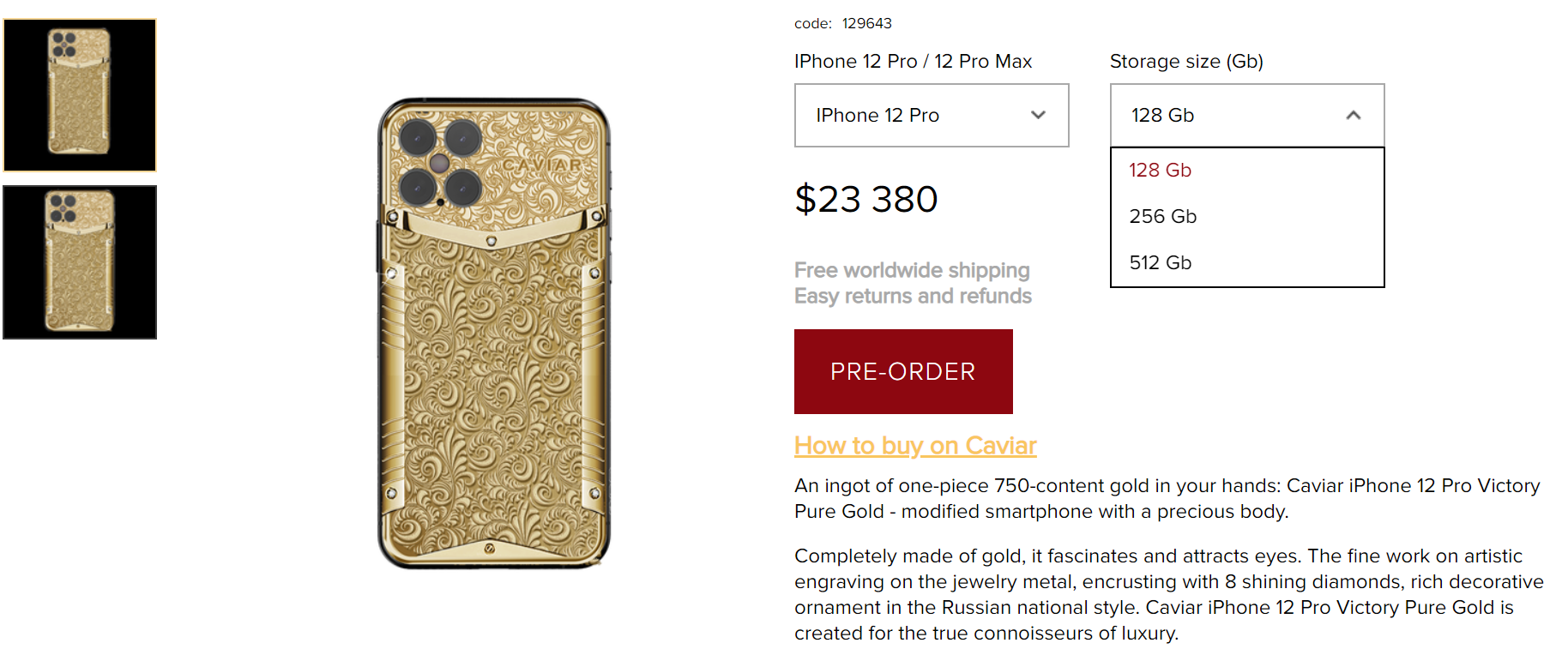 18-carat pure gold luxury iPhone 12 phone case
Besides gold, Caviar also offers titanium, diamond, animal skin, and other phone casing types. Furthermore, not only do they sell iPhone series phone cases but they are also selling other brands as well such as Samsung. So what do you think of this phone case? Luxurious? Let us know in the comments below, be sure to stay tuned for more tech news on TechNave.com.