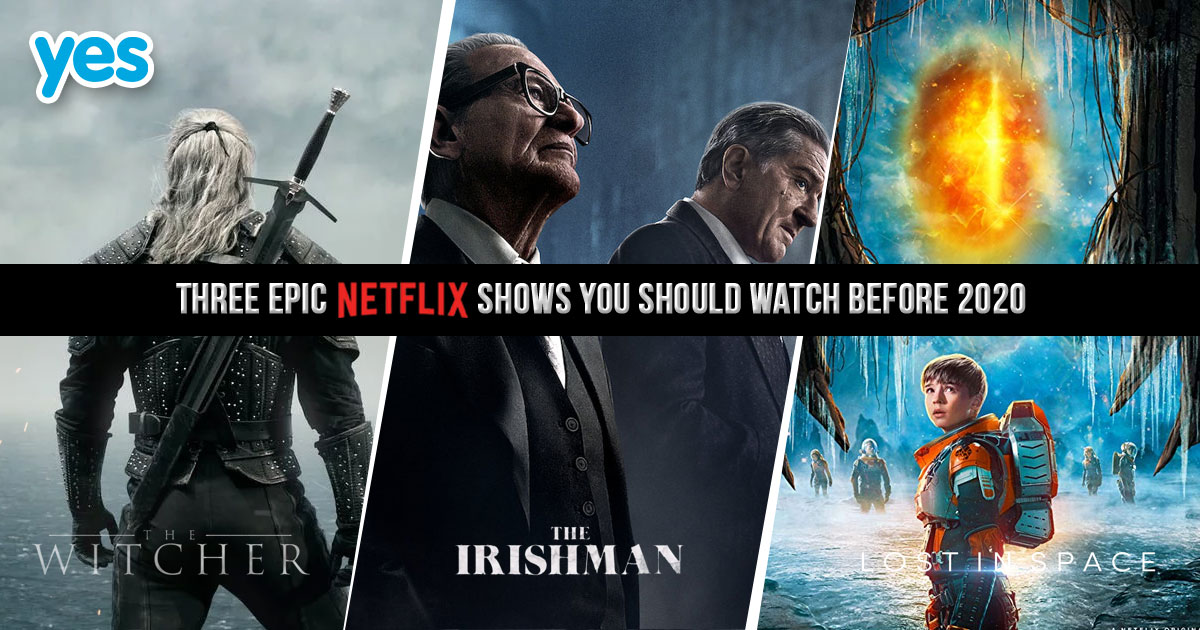 It's already mid-November and do you know what this means? Besides the school holidays starting soon, many people will be on a holiday season break in December. From having an adventure elsewhere to do some meaningful projects, there's also some joy being a couch potato at home catching up on all your favourite shows too. Speaking of that, here are the three EPIC Netflix shows you should watch before 2020.
As we take a look at Netflix's schedule, there is a ton of stuff to watch there. This includes the highly anticipated The Witcher adaptation, The Irishman by legendary director, Martin Scorsese, Lost in Space and many other favourites that are also available. Keep in mind that the shows below might vary in different regions but without further ado, check out when are the anticipating shows streaming on Netflix!
The Irishman - Now available
Since we are now halfway in November, let's start with Martin Scorsese's latest mob film. If you're a fan of his films, you should definitely catch it as the trio fan favourites, Robert De Niro, Al Pacino and Joe Pesci are back once again in an intense drama thriller. A short synopsis - it's a story about a truck driver/hitman, Frank Sheeran (De Niro) getting involved with a crime lord Russell Bufalino (Pesci) and working for a public figure/Teamster, Jimmy Hoffa (Pacino). It's also said to be more than 3 hours long!
The Witcher - 20 December 2019
Next, one of the more anticipated action shows is none other than The Witcher. While it's more known for its game franchises, fans should also know that this show will be based on the novels. From the trailer alone, it certainly does look impressive and I'm quite excited. Also, Henry Cavill as Young Geralt really got the voice spot on!
Lost in Space (Season 2) - 24 December 2019
Last but not least, the 2nd season of Lost in Space returns to Netflix which will be released just before Christmas. In this upcoming season, the show will explore the Robinsons looking for their Robot in a new planet, all the while encountering beautiful and nasty aliens. Glad it's back because the first season was pretty dope.
Get Unlimited data with YES 4G
With all that said, it's time to introduce you to a pretty good mobile plan that allows you to catch all the exciting shows we just mentioned at a flat rate of just RM1. YES, you read that right - for just RM1 per day, you will have access to pure unlimited 4G LTE data connectivity and it's perfect for those who "balik kampung", as well as in the KLIA Ekspres Train transit, and even the highway from the north to the south. As one of the reliable Internet providers, you can totally rely on the consistent streaming of 4G wherever you go.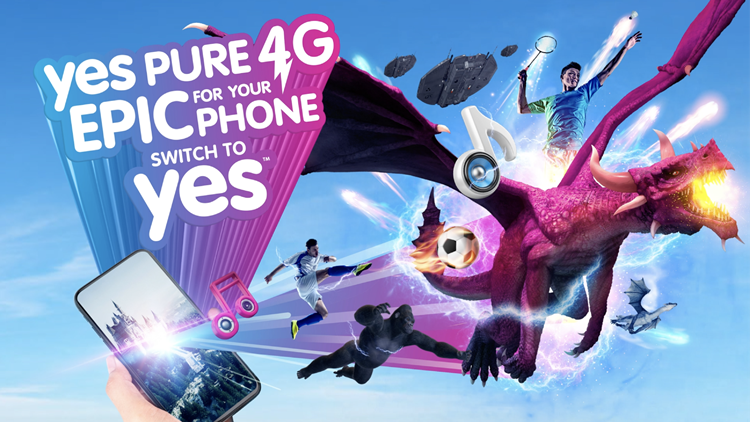 No lag and just swag all day on not just binging your favourite shows, inilah Konfem 4G! So what are you waiting for? Just say YES with YES 4G for this EPIC reason for allowing you to ride on YES Konfem 4G Konfem Unlimited network. Sustainable and super cost-effective, YES 4G makes your Internet life super easy, barely an inconvenience. If this sounds like an epic plan for you, you can visit on their official website right here and switch to YES now!
Stay tuned for more sweet local promotion news at TechNave.com.