Tinder's new Face to Face feature will now allow users to video call in app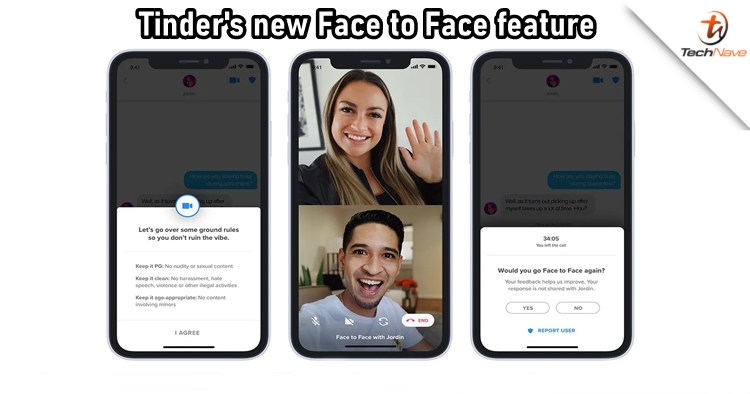 During the pandemic, it's hard to meet our family and friends that live away from us, let alone strangers. With that said, Tinder will now widely roll out a new feature that allows users of the dating app to video call each other. It is called Face to Face and will soon be available in the app.
According to Tinder, they have received positive feedback from the members who had early access to the feature. Other than introducing a video call function, the online dating platform is also ensuring trust and safety by providing "Photo Verification, Safety Center and offensive message detection technology."
By using the feature, both parties will need to have opted into it and, of course, matched already in the regular part of the app. If you didn't want to accept certain calls, you can also choose to ignore them just like phone calls. Furthermore, if a person is calling too much, you can follow the instructions to report their profiles as well. The service is now rolling out across the US and UK, along with Brazil, Australia, Spain, Italy, France, Vietnam, Indonesia, Korea, Taiwan, Thailand, Peru, and Chile. For our country, we might need to wait for a little while to have it.
Let us know what you think about this new feature from Tinder on our Facebook page. Stay tuned to TechNave.com for more latest app updates.