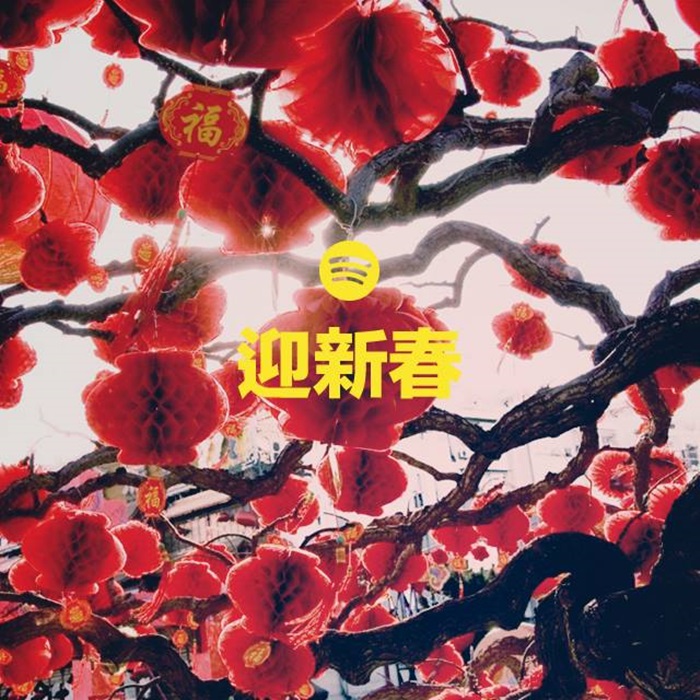 Is your Chinese New Year mood mode on yet? If not, maybe Spotify can assist you in that. Spotify has unveiled the top 10 most played songs and festive classic favourites such as "大地回春", "恭喜恭喜", and "財神到". across Chinese New Year-playlists around the world. Not only that, Asian music experts have also created a playlists that includes artists born in the Year of the Monkey too, with the likes of Hyuna, Ming Bridges, Kylie Minogue, Miley Cyrus and Sam Smith.
"Great music always goes hand in hand with celebrations. As we welcome the Year of the Monkey, we're delighted to reveal the songs that music fans all over the world enjoy during this wonderful season," said Sunita Kaur, Managing Director, Spotify (Asia). "We're looking forward to bringing you more of the hits you love through our carefully curated playlists that showcase the best of Asian and global favorites."
Without further ado, here are two top 10's popular playlists for your Chinese New Year festive season.
Most Popular Songs Found in Chinese New Year Playlists Worldwide
大地回春
恭喜恭喜
財神到
迎春花
賀新年
恭喜發財
春天來了
祝福你
小拜年
新年喜洋洋
To check out some of these Chinese New Year songs in the playlist, you can visit
their website
here.


Year of the Monkey Playlist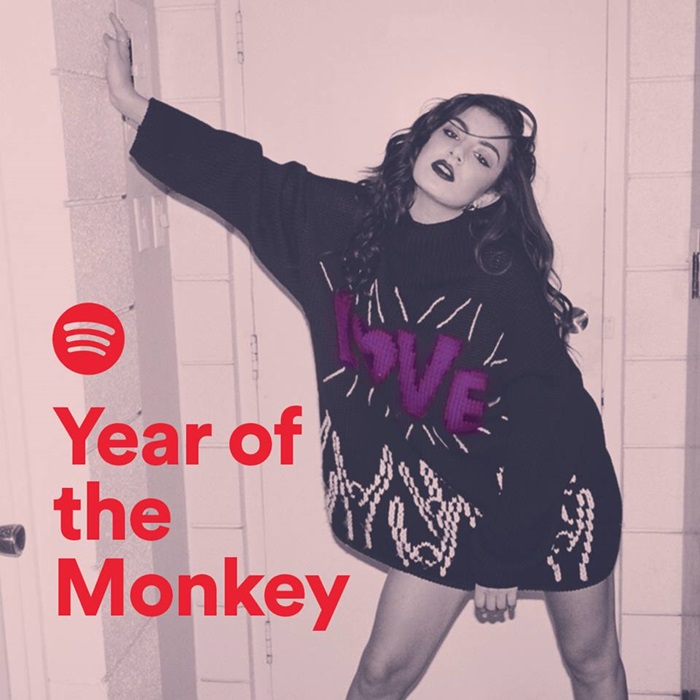 Ming Bridges – "Beautiful Melody"
Hyuna, Ji Dam Yuk – "Ice Ice"
EXO – "Sing For You"
Selena Gomez – "Hands To Myself"
Miley Cyrus – "Wrecking Ball"
Demi Lovato – "Stone Cold"
Sam Smith – "Stay With Me"
Charli XCX – "Break The Rules"
Christina Aguilera – "Fighter"
Kylie Minogue – "All The Lovers"
You can copy and paste this Year of the Monkey playlist code below into your blog or website.
<iframe src="https://embed.spotify.com/?uri=spotify%3Auser%3Aspotify%3Aplaylist%3A5gs0URK9NicGclc89R5Buu" width="300" height="380" frameborder="0" allowtransparency="true"></iframe>
Fun fact, it's said that people born in the Year of the Monkey are depicted as clever, talented and sometimes cheeky. Well anyway, Technave would also like to take this opportunity to wish you a happy and prosperous Chinese New Year and have a wonderful time with your friends and family!