Top 3 mobile apps for Malaysians to earn real rewards and money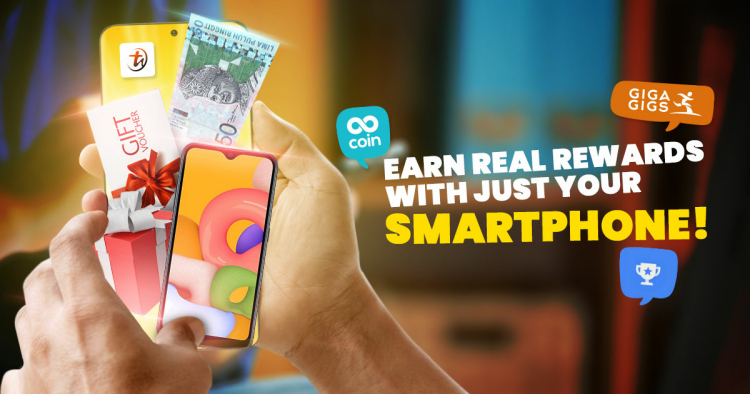 As the MCO or Movement Control Order has extended, many Malaysians are stuck at home with just their smartphones, rapidly dwindling savings and nearly no way to earn anything. While it's not impossible to do work with just your smartphone (we do it all the time), here's how to earn real rewards and money with just your smartphone using these top 3 mobile apps.


#1. 8coin - share content on social media
If you like to share stuff on social media, you can get 8coins for this which you can exchange for free stuff, extra cash and vouchers. Granted, you'll have to share Specials that have to be shared by others before you can earn more 8coins but it's backed by Media Prima Digital, so it's definitely legit. Get started with 8coin on the Google Play Store or Apple App Store.
#2. GigaGigs - microtasks for cash
Microtasks on GigaGigs include completing surveys or trying out new products or services. If you complete them you can earn money or points.
While signing up is free, some of the products or services may require money to try out but each survey is generally RM2 or more. You can download GigaGigs on the Google Play Store or Apple App Store.
#3. Google Opinion Rewards - Quick surveys for free Play Store credit
Relatively new, the Google Opinion Rewards app offers you free Google Play Store credit when you answer quick surveys. While this means you're limited to paid apps and in-app purchases, at least you don't have to use real money for this.
Obviously, it's available on the Google Play Store but it's also on the Apple App Store as well.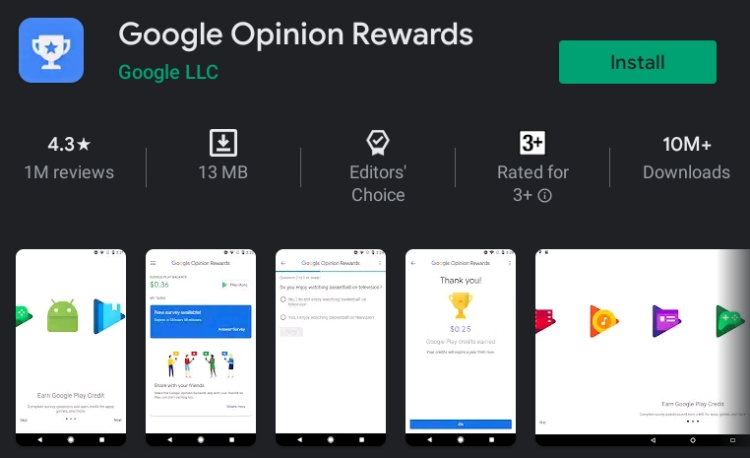 Bonus: Weekly Smartphone/Gadget Giveaway
So those are the Top 3 mobile apps Malaysians can use to earn rewards online but if you didn't know already, our own TechNave app lets you win smartphones and other gadgets for free through our giveaways.
So far, prizes have included gadgets and devices such as the Samsung Galaxy Tab A 8.0, Huawei MatePad Pro, Honor 9X, Redmi Note 9S, OPPO A91, realme 6i and more. But that's not all as we're looking to give away even more very soon.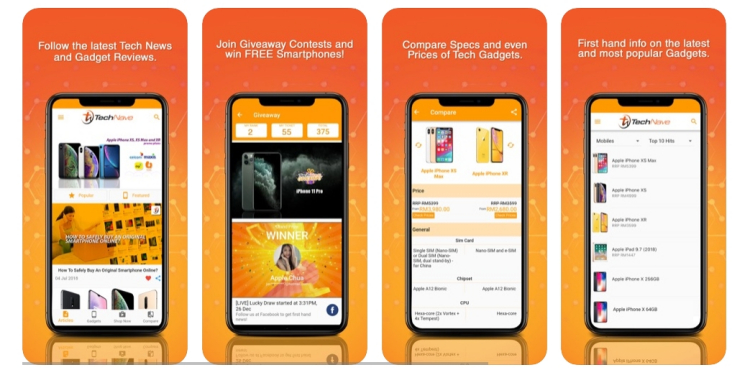 While each giveaway is set up as a lucky draw, you can get a higher chance to win by earning and using Tickets for the giveaway you're interested in. You can get these tickets by signing up using the App, sharing the App on your social media and referring friends.
Sign up is free and you can download the TechNave app on the Google Play Store or the Apple App Store. Once you've signed up on the TechNave app, do take a look around as we also cover the latest tech news, gadget reviews, phone specs and price comparison tools along with retail listings for nearby shops.
Extra Bonus: Extra sites to earn rewards
Yes, we know these aren't apps but since they can be accessed on your smartphone from the browser, these extra sites should still be great if you're looking to earn more rewards online. Check them out below:
Rakuten Insights - Surveys for cash
Netizen Testing - Get paid to review websites
And that's it for this time around. Hopefully you can earn some great rewards, smartphones, gadgets or maybe even some cash with just your smartphone during this MCO. Did we miss out on anything? Got a great rewards app or site you think is better? Let us know on our Facebook page and we'll update this list. For now, stay tuned to TechNave.com