Top 5 ASUS ZenFone Max Plus features you probably didn't know about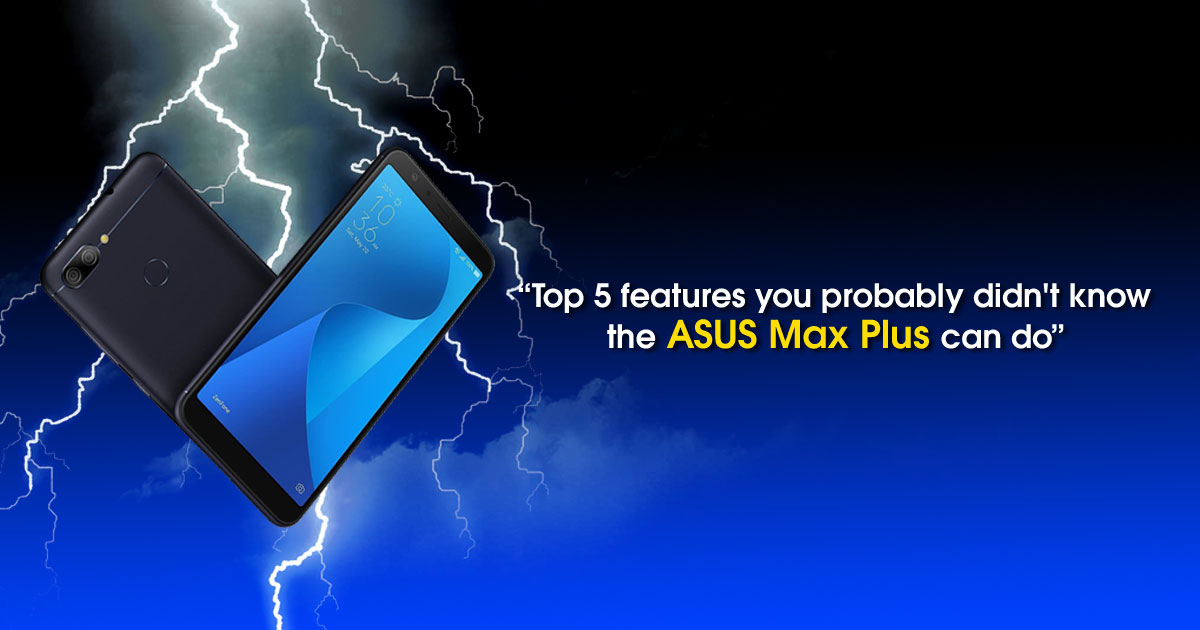 Hey TechNavers, according to our daily top 10 hits on our website, we know how much you all really like mid-range phones with respectable specifications for a reasonable price. However, we think that there's one smartphone you are missing out, which is the ASUS ZenFone Max Plus. Why? Because it's sitting at RM899 only and here are the Top 5 ASUS ZenFone Max Plus features you probably didn't know about.
1) Most affordable 18:9 feature packed phone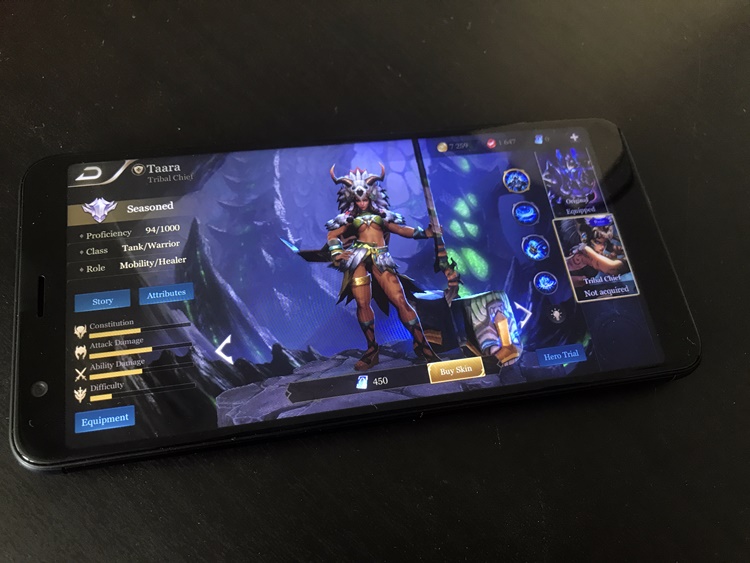 Most smartphones with full view displays still can't fit in a video playback or newer games like Arena of Valor yet, but the ZenFone Max Plus is an exception
I know, smartphones nowadays are going full view displays and they all look quite gorgeous, using a 5.7-inch HD+ with an 18:9 screen-to-body ratio but why is it the first thing on this list? Well, to begin with, remember that the phone less than a thousand ringgit, so this makes it the best value-for-money price for a RM899 phone with that 18:9 aspect ratio. The aspect ratio is no gimmick as well, for it can really fully utilize any video playback or games without leaving any black space.
To add on to that, video playback can only reach up to 720p only. But for games, this means it can still perform quite well even on the highest setting.
2) The camera pack arsenal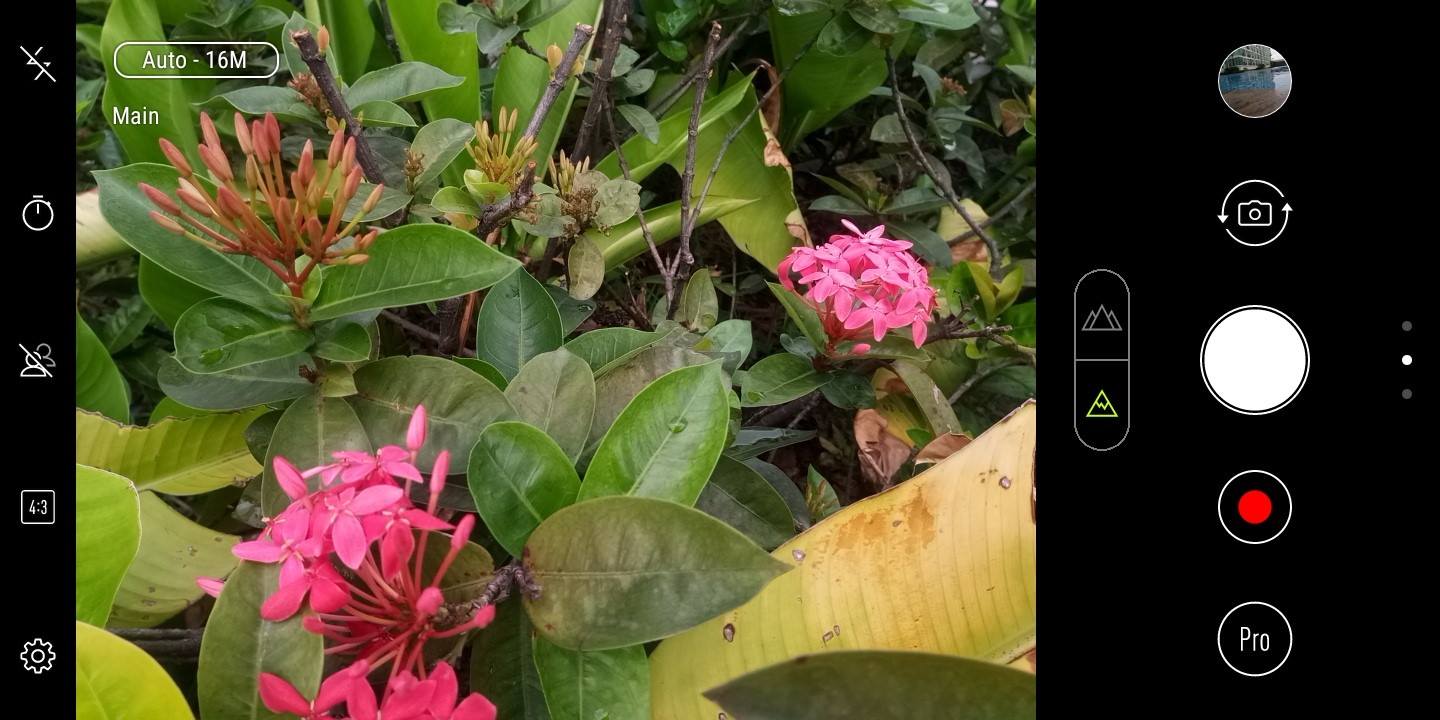 The standard ASUS camera interface
Just like the ZenFone 4 series, the ZenFone Max Plus uses a pair of dual rear cameras. The dual rear 16MP + 8MP cameras located on the back let's users take advantage of the wide-angle feature by switching to the secondary sensor, providing them a 120-degree wide angle shot that is just perfect for outdoor activities taking landscape photos.
Meanwhile, the front camera isn't too shabby. It stands at 16MP and that's a big one for RM899, easily giving selfie lovers something to enjoy with Selfie Master app access that offers BeautyLive, Collage, Slideshow, Video and Beauty Mode levels. Both front and back 16MP cameras can take videos and images in 18:9 aspect ratio as well.
3) The monstrous battery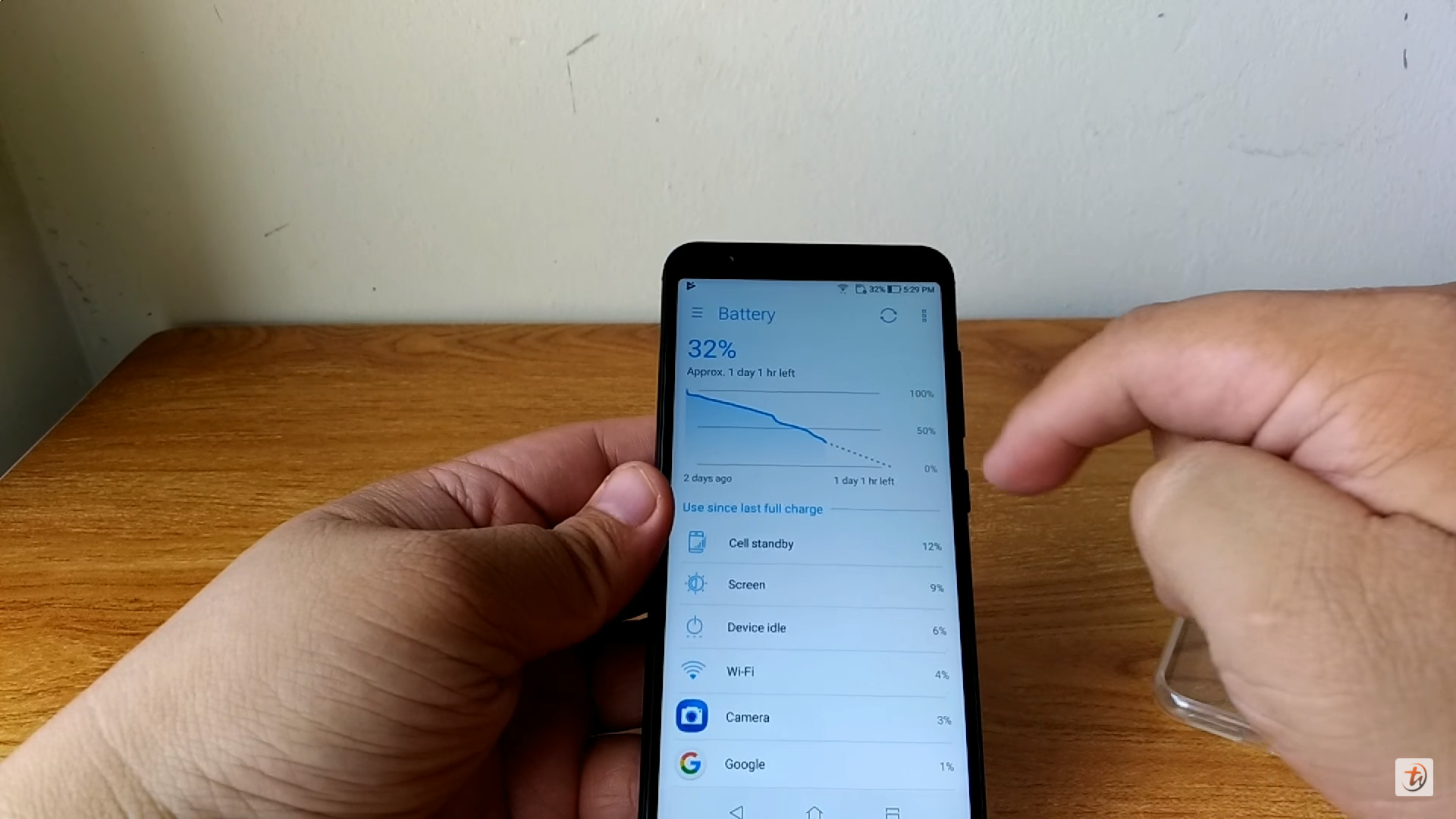 As you can see, it still has one more day to go before the battery runs out
Perhaps the favourite one among our readers, is that this economical device is packing a large 4130mAh battery inside. From our experience, the device can last up to two days easily on average usage. How many devices do you know that has that much battery power and costs around RM899 price? ZenFone Max Plus is the only 18:9 phone with battery capacity larger than 3000mAh, enough said.
4) Maximum security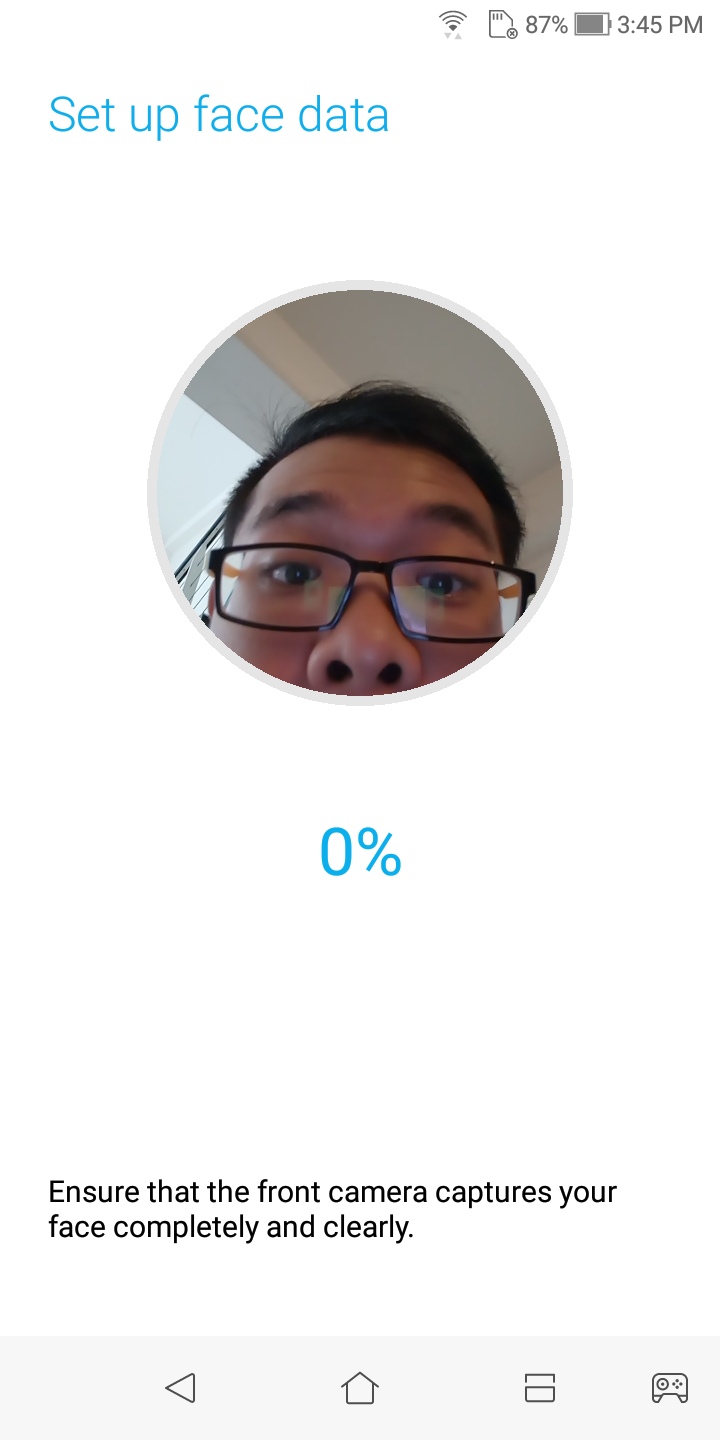 Setting up my face
Face Unlock is also another feature that's getting quite popular these days, but to find one on an RM899 device is uncommon and ASUS did it anyway. Face Unlock works just fine and unlocks rather quickly, but if you're not a fan of that, there's still the fingerprint scanner on the back of the phone. So with that being said, the phone offers you maximum security in Face Unlock + Fingerprint Scanner.
5) Other features - Fast Charging, speakers and a dedicated microSD slot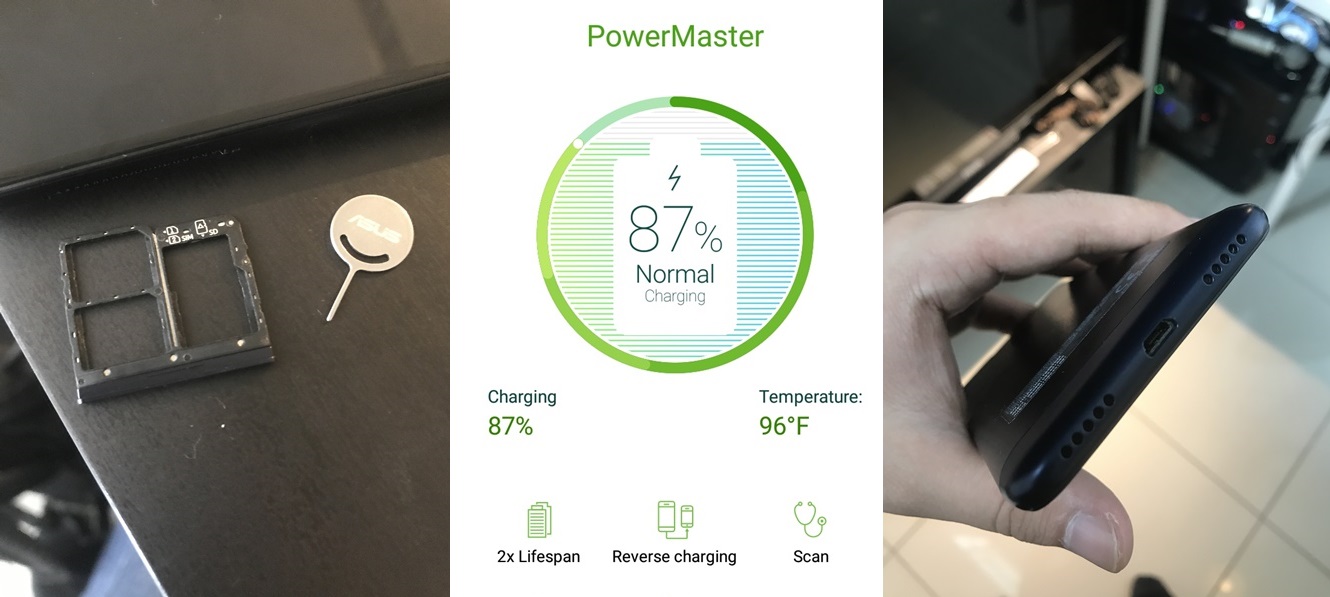 (L-R) SIM card tray, PowerMaster charging menu page and the speaker grill at the bottom
Other than that, users will be glad to know that the ZenFone Max Plus has a fast charging technology (5V/2A), despite the huge battery capacity, it is much better now as it won't take ages unlike previous Max series models (speaking from experience), the phone will be fully charged in just 2 hours.
Speakers are quite loud but not noisy at all when on max volume, making it quite ideal for entertainment on the big screen and last but not least, there's also a dedicated microSD slot that can go up to 256GB for those who want more space. Also, there are lesser bloatware with the enhanced all new ZenUI 4.0 for better smoother user experience.
So there you have it, do you think the ZenFone Max Plus deserves more attention now? Has it entered your value-for-money smartphone list yet? By the way, there's a ZenFone Max Plus contest by ASUS Malaysia going on so if you're interested in winning one, head over to their Facebook page here and good luck.
That's all for now, stay tuned for more top list articles at TechNave.com.
Asus Zenfone Max Plus Specs & Price >