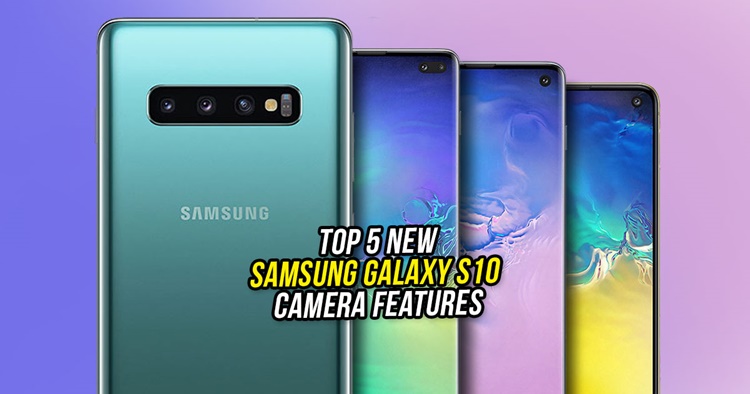 More Samsung articles? You bet. At first glance, it may seem like the Samsung Galaxy S10 series camera looks more or less the same with other smartphones that also has a triple or double camera setup. But after playing around with it for a few days, I was taken by surprise that the newest flagship has a lot more to offer than that. So in this article, I'll show you the Top 5 New Samsung Galaxy S10 camera features You Should Know About. Let's get to it.
A serious triple rear camera arsenal
Similar to other new phone models with a triple rear camera setup, it seems that going for ultra wide-angle lens is the way to go. So what sets the Galaxy S10 and Galaxy S10+ apart from the rest? I'll tell you - the ultra wide-angle lens is by far one of the widest one of all the lenses, capable of going up to 123-degrees. Although it's not far from the standard 120-degrees, the mere extra 3 degrees do make a difference in capturing MORE than what the camera views as well as qualifying it to be a Insta-worthy.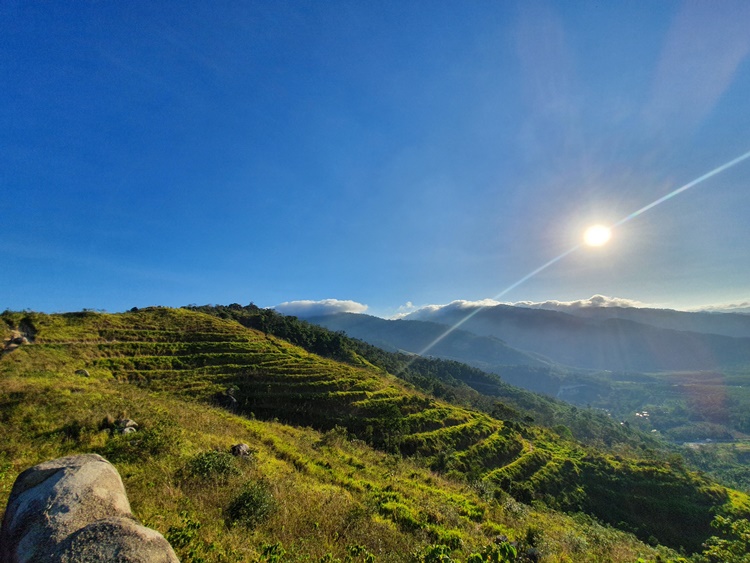 An ultra wide-angle photo, The Sound of Music is tingling in my veins from looking at this photo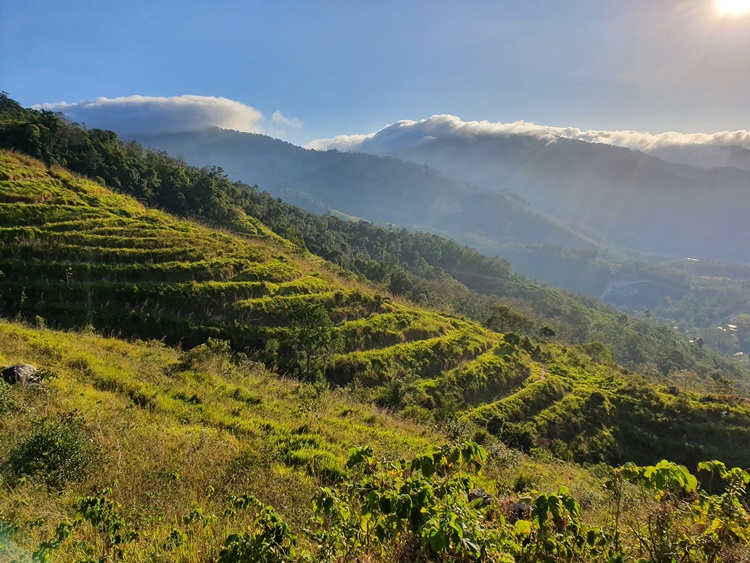 This was taken in a normal wide-angle mode, we moved closer from the original spot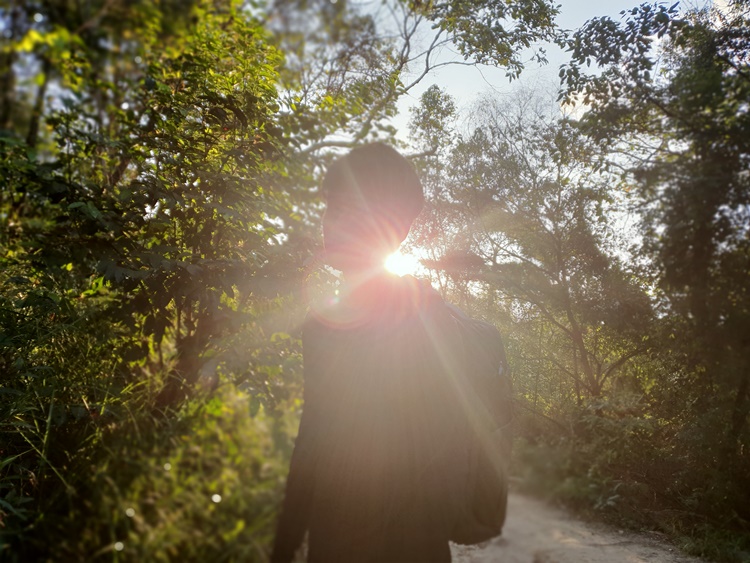 Insta-worthy shot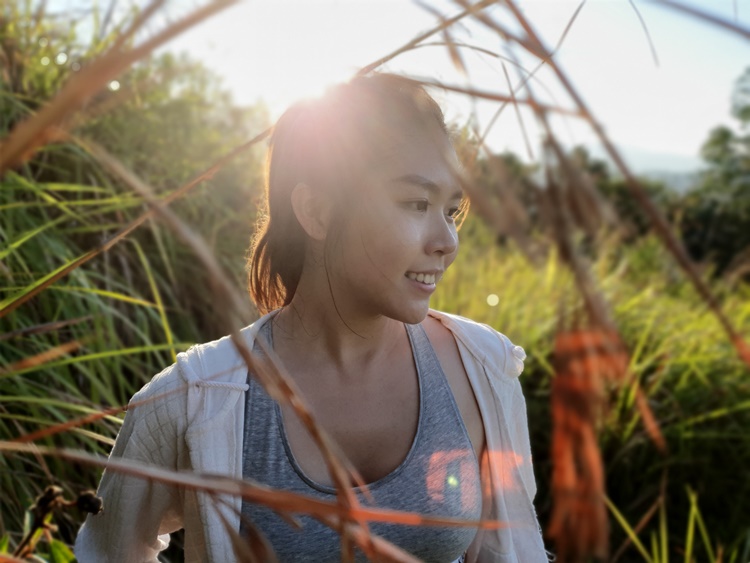 The bokeh effect is strong with this one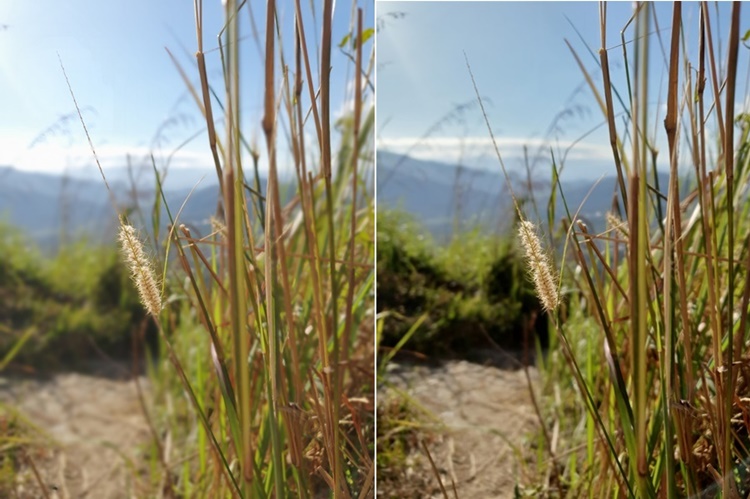 The difference between aperture F/1.5 (left) and F/2.4 (right)
It's also worth noticing that by switching into ultra wide-angle mode, Samsung does not compromise the photo quality unlike other smartphone brands since it's equipped with a 16MP sensor. It's also coupled with a OIS (Optical Image Stabilization), Dual Pixel Technology and Dual Aperture mode. This is serious stuff for mobile photography enthusiasts.
More than just a dual front camera
Sure, a lot of smartphones have a dual front camera nowadays, so what makes this special then? Well, the Galaxy S10+ features a 10MP + 8MP dual front camera and we didn't expect the secondary sensor to be that big. With an 8MP RGB Depth Sensor on board, this is just taking the selfie game to another level, and it's not just to assist the Live Focus for portrait shots, but it also allows the user to take wide-angle wefies in a small space and that's just convenient.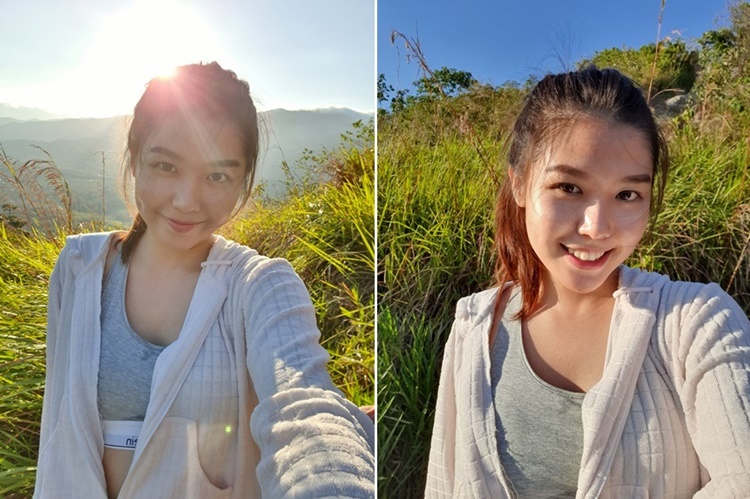 Selfie shot with HDR mode on (left) and a normal one (right)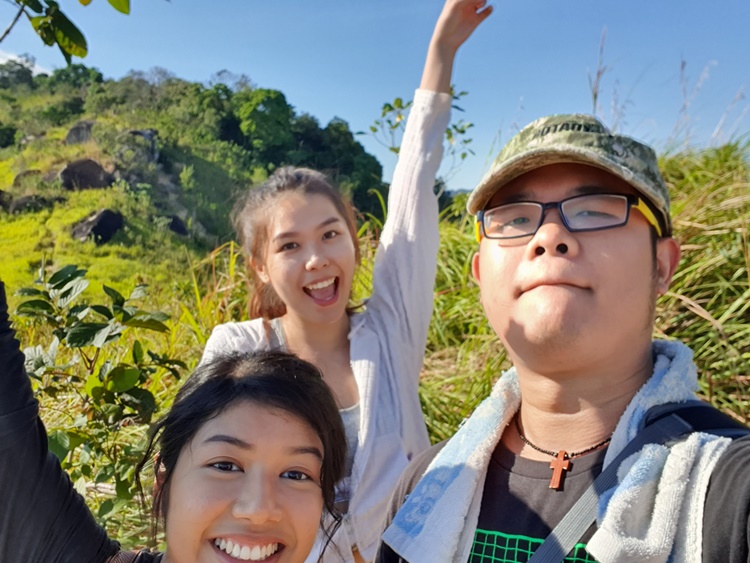 A normal wefie photo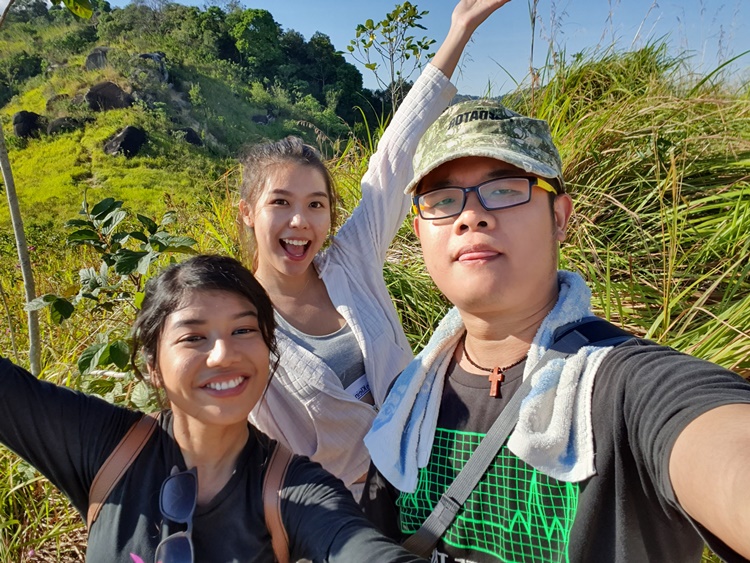 Wide-angle wefie shot, same spot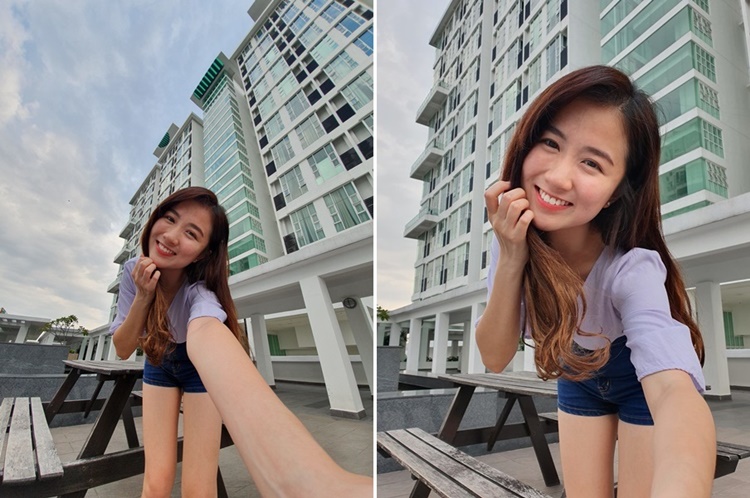 If you want to, you can take great wide-angle selfie shot, you can really see the difference
4K UHD Video Recording for both front and back cameras
So snapping photos with the camera are awesome, but what about video recording? For a long time, most Android phones have not really made a breakthrough, but this is where Samsung comes in - both the front AND back cameras are capable of recording in up to 4K UHD format.
This will bring vlogging on-the-go a whole new life without having to carry around a heavier device for that. Furthermore, there is a video stabilizer that REALLY works and it's a bit unbelievable that the short video recording we shot below was taken on the Galaxy S10+.
4K UHD Video Recording with video stabilizer on (first part) and off (second part)
On that note, there is no video stabilizer on the front camera, though, but it's still capable of taking amazing videos
Not just a panorama, but an ultra wide-angle panorama

Sorry we had to scale it down, but you can see that the panorama is quite wide and long enough that we can go back to our own balcony!
Panorama is one way of trying to take a beautiful landscaping shot, but on many smartphones, the end result can sometimes be unsatisfactory. Some can take really long shots that are too narrow, others can be wide and short. So what did Samsung do? Simple, they integrated ultra wide-angle mode for the panorama by default, now you can take shots that are both long and wide. The picture speaks for itself!
Shot Suggestions
Finally, this is another small feature that Samsung didn't really market but we found useful called Shot Suggestions (or Intelligent Shot) which you can find in your camera settings. This is particularly useful for mobile photographer newbies, teaching them what is the correct angle to take a photo automatically. If you don't need it, you can just simply turn it off and do it your own way.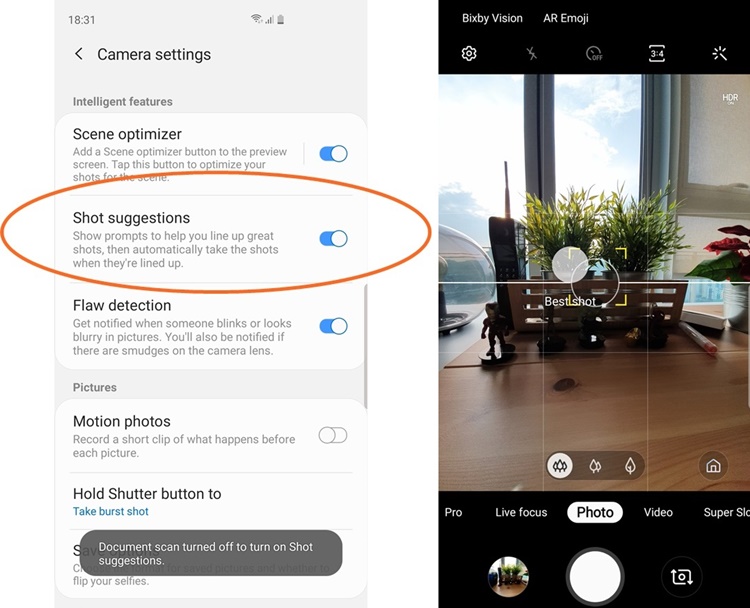 Shot Suggestions will only work in ultra wide-angle mode
So that's all, folks. The Galaxy S10 series camera features are pretty great and so far, the TechNave team (especially me) are loving it. Stay tuned for more Galaxy S10 series goodies only at TechNave.com, as we will continue to find out more about it!