Top 5 Raya Dengan Shopee Smartphone Deals and more!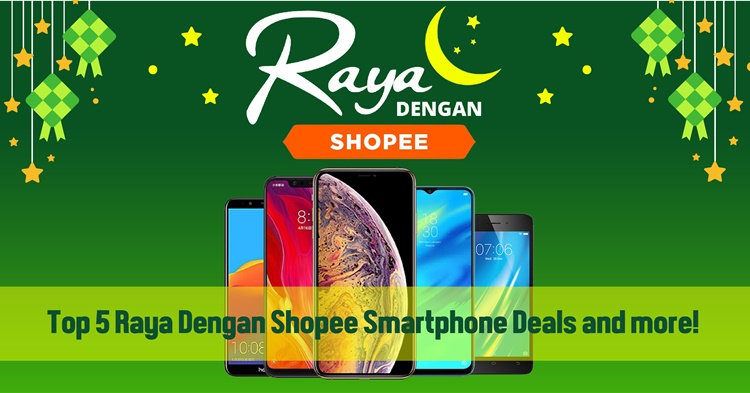 Can you believe it? Hari Raya is just around the corner, and you know what this means!
It's the Shopee Raya Promo Sales! With lot's of promotions from now until 6 June 2019, where you can "Raya Dengan Shopee" with tons of premium deals, Raya Special Collection, vouchers, free shipping with lowered minimum spend, and more.
Just so you know, the biggest sale will be the Big Ramadhan Sale which starts today. Stay tuned to Shopee Mall Sale on 7th May, and Shocking Sale Day on 8th May too!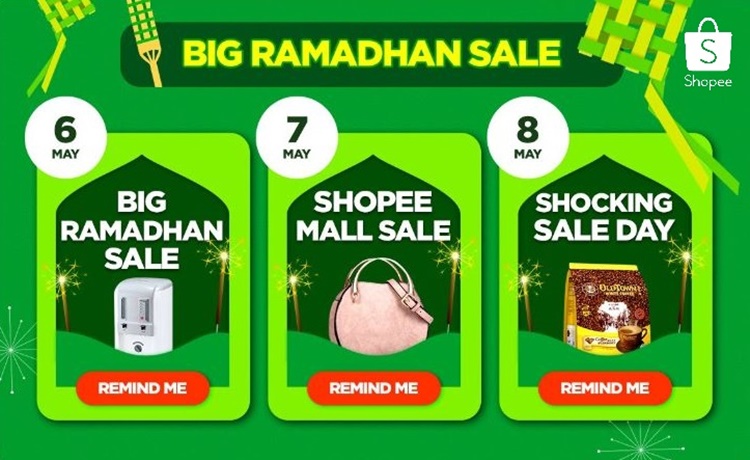 Raya sale is also incomplete without a massive discounts on smartphones! Buy new smartphones this raya with a massive discount up to 40%! You won't want to miss out on these awesome deals: Apple iPhone XS Max, Xiaomi Mi 8, Realme 2 Pro, HONOR 7C and vivo Y53. Without further ado, here's a table list to ease your reference:
Top 5 Raya Dengan Shopee Smartphone Deals
Obviously, the one that stands out the most is the iPhone XS Max. If you want a bigger storage model, you can still get it at 256GB and 512GB for RM5349 and RM6199 respectively. The Realme 2 Pro also has two more variants for RM799 (6GB + 64GB) and RM899 (8GB + 128GB) now.
Cashback and Shocking Sale RM1
In addition, cashback makes a return and it's not just 100% but 200%. Within the promotion period, you will be getting an upsized Cashback Day on selected platforms with vouchers released in those three days. This also applies to the popular Shocking Sale RM1 and it will be featured daily for selected hours, even more so on 8 May 2019.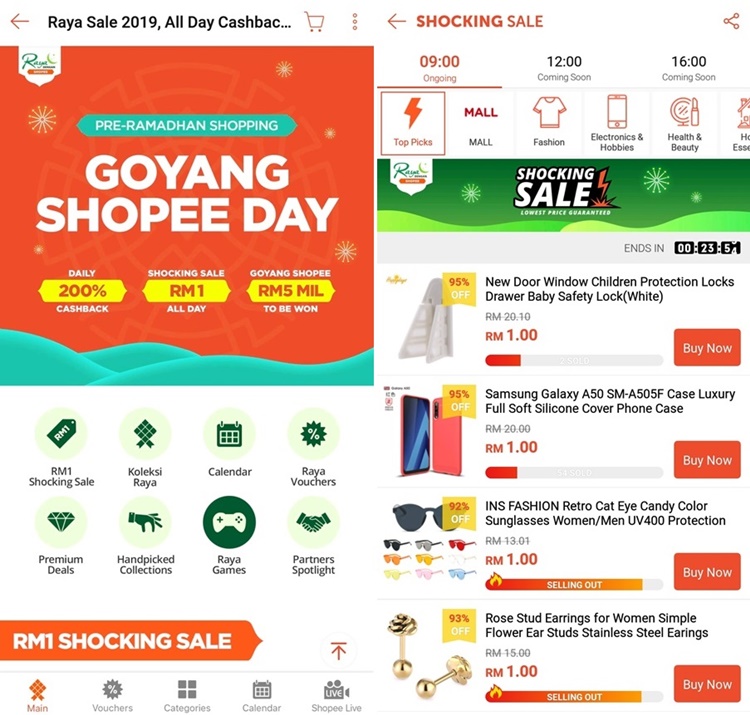 Goyang Shopee RM5 Million and Video Challenge
Wait, there's more - Goyang Shopee will also be featured during the promo period with Shopee Coins, Vouchers and Gifts worth up to RM5 million! If you play this feature throughout the period, you can choose to participate in the Goyang Shopee Video Challenge and stand a chance to win prizes worth up to RM10,000. Interested? Here's how it works.
During the Goyang Shopee game, you can put your own spin and dance along with the song which can be downloaded from Shopee YouTube. The video must be uploaded on your own Instagram account publicly with these three hastags hashtags #GoyangShopee #RayaDenganShopee #ShopeeMY. The top 5 winners will be selected based on originality, creativity and meeting the criteria (to be announced at the end of the campaign).

Special Vouchers!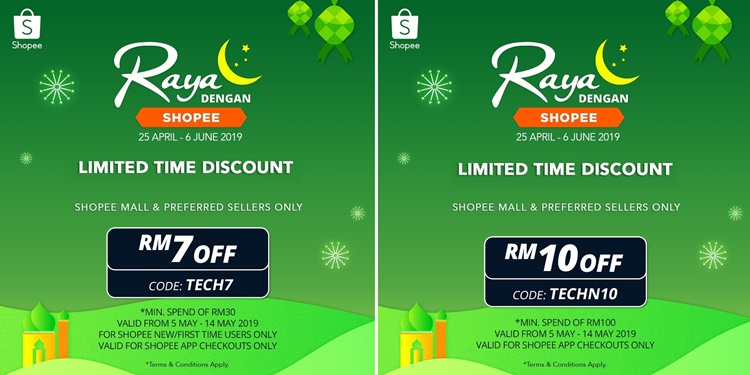 Lastly, there are special voucher codes for both new and current Shopee users for the Big Ramadhan Sale. For new Shopee users, they will get a RM7 OFF with a minimum spending of RM30 on all Preferred Sellers and Shopee Mall shops, except for Tickets and Vouchers, Milk and Formula, or Diapers and Potties categories with promo code "TECH7".
This applies the same to current existing Shopee users but with RM10 OFF for a minimum spend of RM100 with promo code "TECH10". Keep in mind that the special vouchers are only applicable to the Shopee app and not the website.
So that's all about Raya Dengan Shopee promo period and another great time to get the products that you've always wanted! If you don't have the Shopee app yet, you may get one now right over here. Happy Shopee-ing and Selamat Hari Raya Aidilfitri!